Read Time:
5 Minute, 30 Second
It has grown to become fashionable to look down upon Bollywood. If you may park your biases, the heavily criticized industry is second only to Malayalam cinema (and Tamil cinema, to an extent) in delivering good films in volume and with consistency. Of course, it makes bad films galore and mainstream Bollywood is in dire need of a reinvention. Then again, there is no drought of fabulous Hindi films produced in the Bombay film industry a.k.a. B-Town. Below is a list of the 10 best Bollywood films of 2022, ranked in reverse order:
Anubhuti Kashyap's debut film is exceedingly fun and is relevant to the changing dogma of modern Indian society – especially in the heartlands. The characters emerge from believable spaces and are performed largely by excellent actors. If Khurrana's vulnerable central act is the primary asset in Doctor G, Shah is topnotch as the no-nonsense professor. Rakul Preet Singh's sunshine-like persona would perk up even the dullest of moments.
9. Darlings
As is what I practice with the majority of films, I watched Jasmeet K Reen's Darlings without consuming any promotional content around it. I asked myself: How much of a surprise can a film with such a lightweight title pull? Considering what it eventually managed to evoke in me, I am thrilled to hail the film for its creativity and sheer wit. If the lines are hilarious from the word go, the talented cast puts in a magnificent show. Welcome to Bollywood, Ms. Reen.
Amar Kaushik's film in some ways is a soul sequel to his immensely loved 2018 film Stree. The filmmaker has cracked the code to marry masses-friendly humour to chilling (at times, nerve-wracking) horror themes. In a nutshell, there is not much to complain about in a film that entertains while also breaking new ground for mainstream Bollywood.
7. Monica, O My Darling
If done well, no genre is as fascinating as a dark comedy. It is just that in the Indian subcontinent, our idea of comedy emerges from a different mindset. Plus, as audiences, we are wired to be innately emotional to decipher humour out of a series of unfortunate events. As a result, Indian films – especially Bollywood – seldom see filmmakers like Pedro Almodóvar in the mainstream.
Filmmaker Vasan Balan (whose Mard Ko Dard Nahi Hota I loved) brings to us a delicious film laced with vintage music, black humour, a stellar cast and several laugh-out-loud moments. It might have been a tad bit predictable for hardcore film aficionados but, boy, Monica, O My Darling did knock my sock off.
Now, Love Hostel isn't an easy film to sit through. You may perhaps never revisit it. Yet, Shankar Ramen's dark thriller is a must-watch for its lead performances, and the team's courage to design a film that points out social intolerance with sheer honesty while leaving an uncomfortable yet thought-provoking image in the viewers' minds.
Harshvardhan Kulkarni's Badhaai Do begins at the point where a traditional Bollywood romance ends – the marriage. A film that is a true representative of the LGBTQIA+ community, it explores a long list of ideas – several of which are being discussed in an A-list Bollywood film for the first time. Without an iota of doubt, the Rajkummar Rao-Bhumi Pednekar starrer is one that needs to be welcomed with empathy, patience, and generous amounts of love.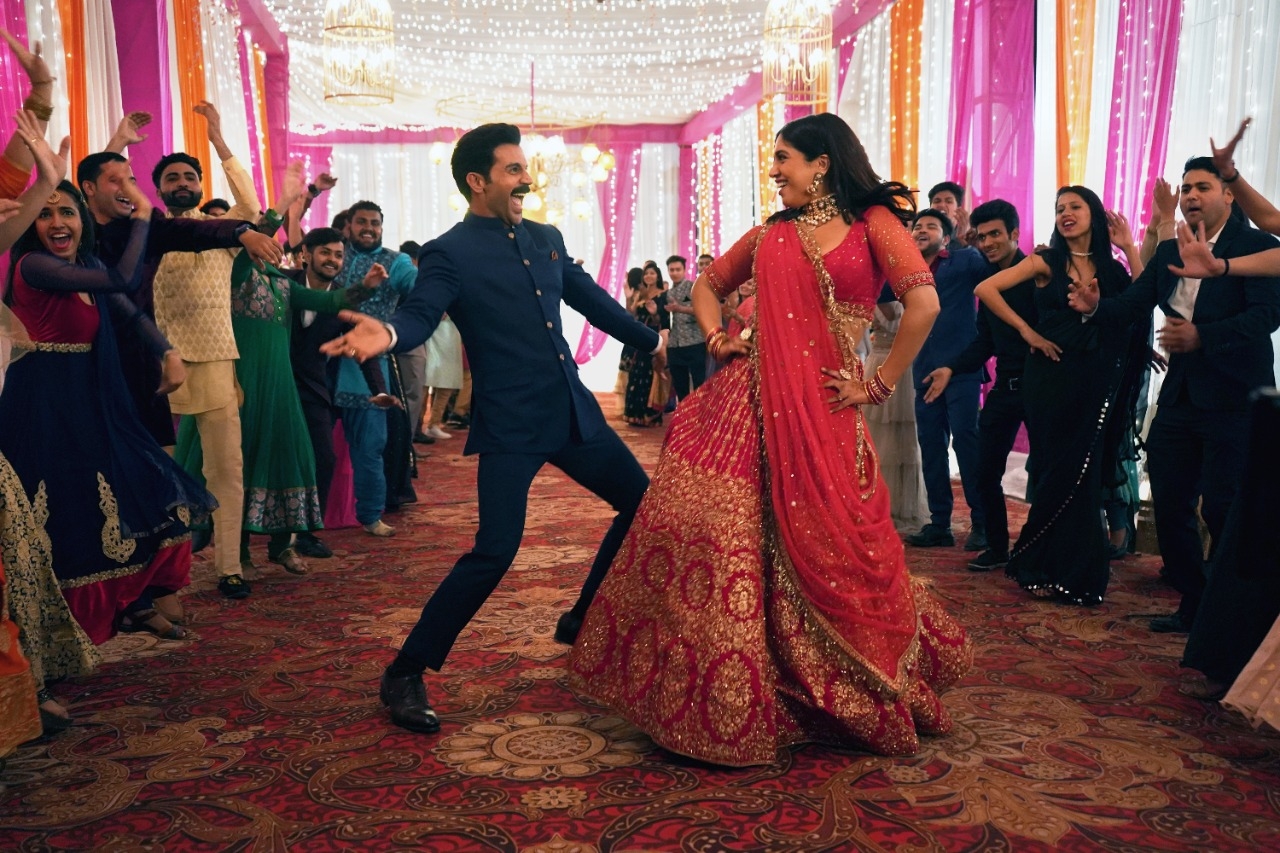 Qala, in so many ways, is a celebration of womanhood. Be it in their achievements or their dalliances with life (or men), the women hold the fort in the film. Anvita Dutt's film is not exactly the happiest of stories, yet it isn't about man-eaters. Flawed, fiery and astonishingly real, the women of Qala make and break in their realms of fame and on their own terms. In turn, we get a film that tugs at all the right chords.
3. Jalsa
In Suresh Triveni's film, two women, linked closely to each other and belonging to different social strata, get entangled in a complicated web of emotions, guilt and lies. Beautifully written and performed, Jalsa bravely exposes the grey, human shade prevalent in each of us. If the performances are terrific (a specific shoutout to Surya Kasibhatla, who is fantastic), the poignant writing and the technical brilliance land the Vidya Balan-Shefali Shah starrer one of 2022's finest.
When Sanjay Leela Bhansali decided to take up the story of a girl being forced into the flesh trade, I visualized exuberance. I expected verbose monologues. I longed for symmetry and a gorgeous colour palette. Gangubai Kathiawadi ticks every check box besides delivering a little extra – including lessons on the region's history and the nation's evolving morality in ways only Bhansali can depict.
Alia Bhatt, who appears in almost every frame of Gangubai Kathiawadi, turns in a performance of historic proportions for mainstream Bollywood. Her sharp tongue, which frequently spits Prakash Kapadia's snarky one-liners, is the perfect foil to her relentless, undying spirit. Bhatt is sensational with not a single false note in a role that is tricky and sans reference points.
1. An Action Hero
If there is one Indian film from 2022 that I deeply regret not having reviewed, it is debutant filmmaker Anirudh Iyer's rip-roaring fare, An Action Hero. Having landed myself in a cinema hall knowing nothing about the film ten days after its release, I was in for a mega surprise.
Iyer packs a solid punch in a pacy and cleverly penned film featuring Ayushmann Khurrana in his absolute elements along with Jaideep Ahlawat. The super-fun action makes no room for excesses as it masterfully takes us through various facets of modern living, lensed interestingly through an agile superstar's eyes. It is the most fun I've had watching a Hindi film this year and there's no better phrase to describe it rather than 'out of this world'.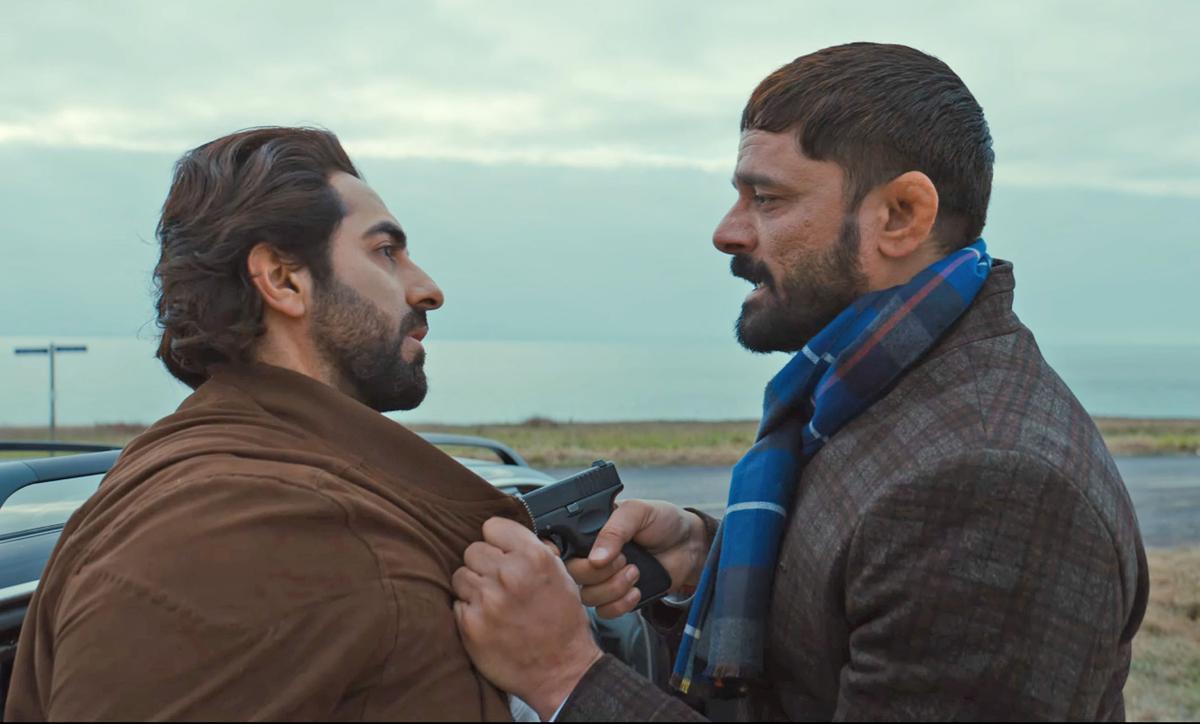 Special Mentions: Kaun Pravin Tambe?, Sharmaji Namkeen, Dobaara, Vikram Vedha
P.S.: The list does not include Ghode Ko Jalebi Khilane Le Ja Riya Hoon and RK/RKay as I had watched them in the earlier years.
ALSO READ:
The 10 Best Bollywood Films of 2021
30 Incredible Films from 2020 That Must Not Be Missed
The 10 Best Bollywood Films of 2019
The 10 Best Bollywood Films of 2018
The 10 Best Bollywood Films of 2017 
The 10 Best Bollywood Films of 2016