Read Time:
15 Minute, 30 Second
This is the list that I take the most time to compile every year. The reason is that I would want to catch as many acclaimed films as possible that came out in the previous year before putting together a 'list' that ranks them in the order of my preference. While watching these titles is only one part of the job, it is indeed a task (at least for me) to contemplate what I liked the most in them and to what degree.
While I could have easily put together a list of 20 or 25 films, I doubt it would have done justice to a number of brilliant titles (several of them by first-time filmmakers) that came out last year. I would like to thank various film festivals that gave me media access as well as the production houses that allowed me to watch their top titles in the awards season. So, here goes the best international film titles of 2022:
To readers who are not from South Asia, let me tell you that I have not included RRR in the list as it happens to be a production of my home country – India.
50. Three Thousand Years of Longing (United States of America)
The Idris Elba-Tilda Swinton starrer is a gorgeously filmed fantasy with an imaginative screenplay, breathtaking visuals and a creative yet satisfying finale.
49. A Matter of Trust (Denmark)
Director Annette Kolesen 's Danish film is a riveting human drama that runs on parallel narratives. A special mention to DOP Anders Nydam's poignant frames that help explore the raw & flawed side of its people with objectivity.
48. Stay The Night (Canada)
The romance genre is usually overlooked at film festivals. Therefore, Renuka Jeyapalan's sweet, little charmer comes as a surprise. Featuring heartfelt performances by Andrea Bang and Joe Scarpellino, the film is notable for its chemistry, relatable lines, and romance quotient.
47. Cinema Sabaya (Israel)
A charming fiction fare shot like a documentary is incessantly moving as well as entertaining. Orit Fouks Rotem's film is Israel's official entry to the 2023 Academy Awards.
46. Saint Omer (France)
Tad dense and significantly philosophical, Alice Diop's debut film is a gut-wrench courtroom saga. France's official entry to the 95th Academy Awards, the film, its atmospherics and politics will stay etched in your mind long after it is over.
45. Till (United Kingdom, United States of America)
Danielle Deadwyler is out of this world in a violent yet moving biographical film. Both the leading performance and Chinonye Chukwu's film deserve a lot more love than it's gotten already.
44. The Whale (United States of America)
Brendan Fraser is unrecognizable in a part that makes you shed copious tears. Darren Aronofsky's film may not essentially be his best but Fraser's evocative yet somewhat crowd-pleasing performance goes straight into your heart. This one ought to bag him that coveted Oscar trophy, if not anything else.
43. Land of Gold (United States of America)
Nardeep Khurmi's film is a moving human drama surrounding a Punjabi truck driver & a Mexican girl who ensue on a road trip to find the latter's family. Abundant with dramatic moments, the film features ace lead acts by Khurmi & Caroline Valencia. Screened at Tribeca 2022.
42. She Will (United Kingdom)
Charlotte Colbert's Scotland-set drama is feministic at its core and it steers clear of several horror cinema tropes. Yet, the narrative is cleverly laced with exciting characters and a spooky ambience makes for a riveting watch.
41. 'My Emptiness and I' (Spain)
Spanish language film My Emptiness and I, more than anything, offered me an opportunity to upgrade myself on an aspect of queer life that I, perhaps, never thought about before. Adrián Silvestre's film astutely discusses a condition called gender dysphoria.
40. You Won't Be Alone (Australia, United Kingdom, Serbia)
Goran Stolevski's debut feature is a horror film that unfolds in a languid, poetic manner. The filmmaker underlines the film's core theme with a staggeringly humane theme making us empathize deeply with the protagonist – a witch.
39. Spoiler Alert (United States of America)
A sublime gay romance, Michael Showalter's biographical film warms the cockles of your heart. Practical yet heartbreakingly romantic, the film establishes yet again that Jim Parsons is one of the greatest living actors.
38. Karaoke (Israel)
In director Moshe Rosenthal's Israeli comedy, we witness a clash – one that is intergenerational as it is rooted in class and cultural differences. The story can also be considered a coming-of-age drama where a couple identifies their priorities to discover each other better in their sunset years.

37. Kodomobanpanpaku (Japan)
A fascinating story of a group of school children who organize an event through crowdfunding, director Norikazu Oda's adorable film has its heart in the right place. While it may not boast of a giant canvas or tumultuous turns, the simplicity, earnestness, and innate goodness in the storyline shine all through.
36. A Human Position (Norway)
Set in the sleepy Norwegian port town of Ålesund, it is the languid pace that appeals the most in Anders Emblem's film – a brief feature that makes you feel a multitude of emotions.
35. Top Gun: Maverick (United States of America)
Tom Cruise, Tom Cruise, and Tom Cruise. While we do not need any more than these three reasons to enjoy Joseph Kosinski's rip-roaring actioner, the film – complete with its blockbuster mounting, stellar editing, and immaculately choreographed stunts – is worth three times the price of the ticket.
34. The Child (Portugal)
This Portuguese film by Marguerite de Hillerin & Félix Dutilloy-Liégeois is a suspenseful story about an adopted young man in the mid-16th century. Notable for its unique visuals & sublime art direction, it eventually emerges as a haunting tragedy.
33. Elvis (United States of America)
Forever a fan of rockstar biopics, Baz Luhrmann's take on Elvis Presley doesn't disappoint one bit. Powered by Austin Butler's astounding leading act, this vibrant musical throbs with energy and style.
32. Glass Onion (United States of America)
A personal favourite from 2022, Rian Johnson's film stands out for his wit and entertainment quotient. The filmmakers even out the bits that were perhaps overlooked in Knives Out and end up delivering a film that is even more curious and clever.
31. Bones And All (United States of America)
The Luca Guadagnino stamp is intact in this multi-genre romantic-horror mélange. Bones And All is elevated further by the spectacular central performances (Timothée Chalamet, my goodness) and sensuous yet unsettling atmospherics.
30. All Quiet on the Western Front (Germany, United States of America)
Germany's official entry to the 95th Academy Awards, this Edward Berger film has bagged nominations in severally categories. A story set amid the First World War, the film projects its home country through a different lens. Aided by a superb soundtrack and sound design, the Netflix film – which is an adaptation of a book by the same name – is best enjoyed on the big screen.
29. Employee Of The Month (France)
The agency possessed by a woman in a corporate is one that contains immense scope for fiction – be it cinema, theatre, or literature. Director Veronique Jadin's French-language film examines the bizarre and often despicable situation of inequality that women are famously forced to stride through in modern workplaces. In turn, we get a ballsy black comedy that is worth a million guffaws as it is unbelievably clever in what it wishes to say.
28. The Quiet Girl (Ireland)
Colm Bairead's Irish film reminded me of Carla Simon's heartbreaking Summer 1993. Not only is the film's beauty and quietude immensely appealing, but it is also surprisingly proficient on the technical fronts.
27. The Banshees of Inisherin (United States of America)
To be honest, the authentic western dialect used in the film played spoilsport in my delving deep into the character's psyches. Once I got a hang of it, there was no looking back. That said, I still (strangely) feel a certain level of familiarity would have helped me enjoy this Colin Farrell-Brendan Gleeson film a lot more.
26. White Noise (United States of America)
Noah Baumbach's Ohio-set film is one that took me by surprise in 2022. Be it the film's bizarre humour or the way it addresses the unit that a family is, White Noise is pretty unlike anything you would have watched of late.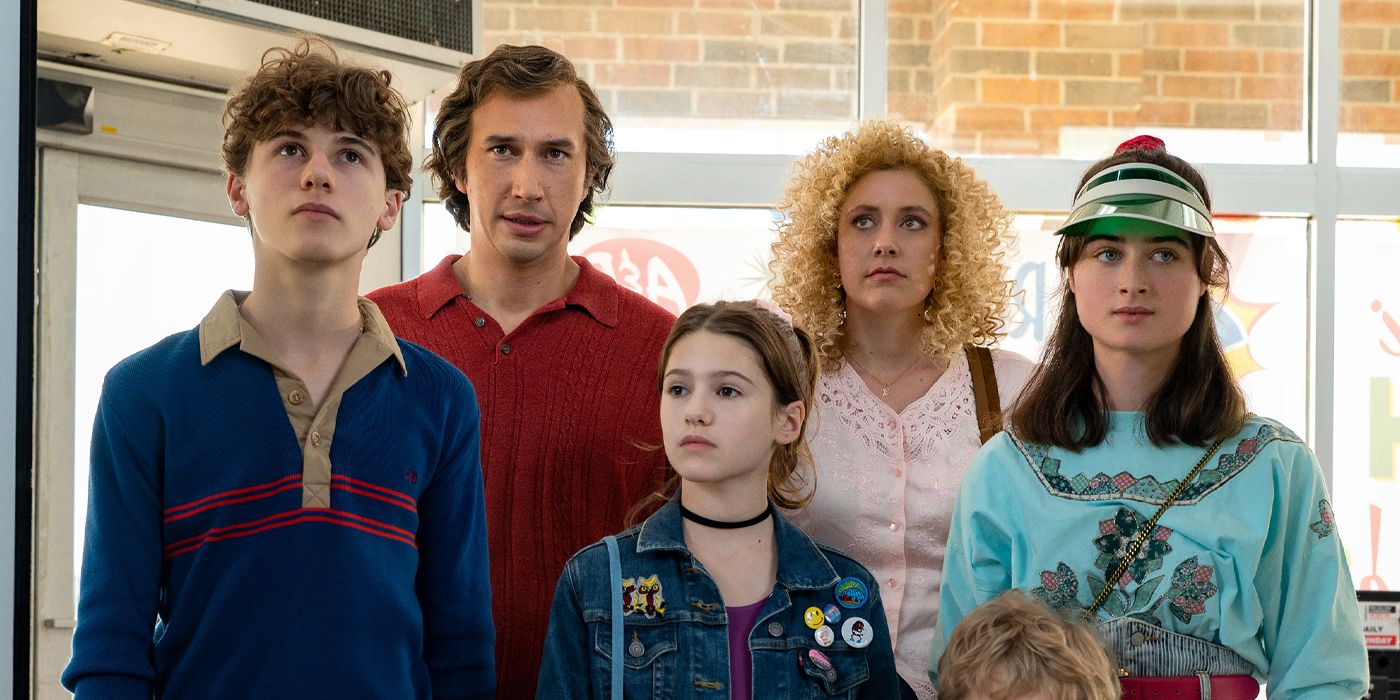 25. The Woman King (United States of America)
There are a gazillion definitions of what women-led cinema in the present decade ought to be. In 2022, However, while watching the Viola Davis-led film, I ruminated about the possibilities of a world which, in every sense, is driven by women. Rousing and equally rich in emotions, Gina Prince-Bythewood's film is amongst the most fun I had watching a film in the year gone by.
 24. Broker (Japan)
Hirokazu Koreeda's cinema pricks the tendrils of your heart without you even realizing that it did. The story is no different in his latest outing, Broker, which looks at a couple of outlaws through a lens of empathy. Enriched with allegorical dialogues and fabulous performances, the film emanates a beautiful feeling and is a treat to die-hard Koreeda fans – which includes me.
 23. Close (Belgium, Netherlands, France)
A Cannes favourite from 2022, Lukas Dhont's French film is an arresting portrayal of growing up years. Story of two teenage friends, the film organically films a tale of lost innocence. Close is a film which, I'm sure with a second viewing, will go way up in this list.
22. The Box (Venezuela)
Grim, moody, and dark, Venezuela's official entry to the 95th Academy Award is about a teenager's journey with a box containing his father's ashes. While the proceedings are not easy to sit through, it cannot be denied how the film is exceedingly well-written and the frames equally well-crafted.
21. Mars One (Brazil)
It took me a while to soak in the magic of Mars One, Brazil's official entry to the 2023 Oscars. A story of a lower-middle family consisting of dreamers, the film's portrayal of magic realism as well as the LGBTQ sub-story is worth noting. I only wish the film was a little less confusing in the opening act.
20. A Piece of Sky (Switzerland)
Michael Koch's film is a slow-burn love story set in the stunning backdrop of the Alps. One where we see its heartbreaking finale from a distance, it's impossible to not immerse in the pathos the film confidently flaunts.
19. January (Latvia, Lithuania, Poland)
The winner at Tribeca 2022, the Latvia-set coming-of-age drama gorgeously bridges the complex roads of cinema and Soviet politics. Uniformly well-performed, the film took me a couple of watches to decipher its metaphors and soak in the magic of its luminous frames.
18. A Love Song (United States of America)
Who doesn't like a heartfelt story of love? In Max Walker-Silverman's debut feature, we relish the story of a middle-aged woman indulging in a romantic union after decades. Dale Dickey is a revelation in a quiet yet evocative film with gorgeous visuals and a great soundtrack.
17. Dealing with Dad (United States of America)
A spellbinding dysfunctional family drama that chronicles the life of an Asian family in the United States, Tom Huang's film is honest and realistic. In a story that binds family bonds of different natures, the filmmaker and the actors create a fine picture of being together in a rough period. Ally Maki's leading act, in particular, is noteworthy and so are the profound dialogues.
16. Assault (Kazakhstan)
Adilkhan Yerzhanov's film centres around a dastardly school shooting episode. Lensed spectacularly with clever use of colours and stunning frames, this slow-burn film is a thought-provoking reminder of the turbulent times we live in.
15. Daryn's Gym (South Africa)
In this South African production, director Brett Michael Innes fills a universal story with innocence & warmth. It was a surprise charmer in the 2022 edition of the International Film Festival Rotterdam.
14. Tár (United States of America)
A top contender for the Best Actress trophies this year, Todd Field's film works more like an acquired taste. The endless conversations may appear to be a little too heavy for passive viewers but one really cannot overlook Cate Blanchett's spot-on leading act in a film that truly knows what it wants to be.
13. Corsage (Austria, Germany, Luxembourg, France)
For a big fan of the genre, Marie Kreutzer's German-language film turned out to be hugely satisfying. Vicky Krieps looks ravishing and performs with great ease in a film that deals with fashion, royalty and celebrityhood.
12. Woman on the Roof (Poland, France, Sweden)
I watched it once and it did something to me. I watched it again and it blew my mind in a different manner altogether. I am sure if I catch Anna Jadowska's shocking Polish language film (about the uneventful life of a 60-year-old woman) once again, it is going to rank way higher on this list.
11. Everything Everywhere All at Once (United States of America)
One of 2022's most loved American films and the recipient of many awards, this one's worth all the hype that surrounds it. Michelle Yeoh is a sight to behold in this science fiction-martial arts comedy for the ages.
10. Guillermo del Toro's Pinocchio (United States of America)
Guillermo del Toro and Mark Gustafson deliver 2022's most creative animation film. Its strong political undertones make this retelling of a classic story all the more delectable in stop-motion.
9. Argentina, 1985 (Argentina)
A chapter from Argentinian history, this massively effective courtroom drama might appear to be a little overlong but is worth every minute of its running duration. The actors Ricardo Darin and Andrea Flechner are fantastic in a plot that is peppered with humour and facts around a mind-numbing case.
8. Aftersun (United Kingdom, United States of America)
Charlotte Wells' film was recently elevated as the most-watched title ever on MUBI. A slow-paced film about a father-daughter bond, it is a kaleidoscope of images that would transport you to a life you might have lived. The gentle pace works wonderfully in a film that circles creatively around the concept of memory.
7. Joyland (Pakistan)
Saim Sadiq's film is a landmark fare in the history of queer cinema in the Indian subcontinent. Unlike the West, the cultural nitty-gritty of a nation such as Pakistan is near-impossible to blend in with the changing ways of gender, sexuality and identity. The writing, which masterfully crafts standout moments for all the lead actors, is the real winner in this intimate film about unhappy, under-loved people.
6. Decision to Leave (South Korea)
A top international favourite of 2022, Park Chan-wook's film is a romantic drama fare that also ticks the checkboxes of a fine suspense fare. The filmmaker's remarkable attention to detail and the deliciously dark characters prepare us to embrace a crackling climactic chapter.
5. EO (Poland)
Poland's official entry to the 2023 Academy Awards in the Best International Film category, EO was a late watch for me. Jerzy Skolimowski beautifully designs a brave, oddball film to chronicle the cruelties of humankind through a donkey's eyes.
4. The Fabelmans (United States of America)
The closest look you would get to Steven Spielberg's early days, the film is a beautiful spectacle of the era gone by. Not only is it an intriguing take on the filmmaker's personal journey (albeit abridged with fiction), but it is also faithful to the people around him. Michelle Williams, especially, gets the grammar of the genre to perfection whereas Spielberg delivers yet another technically proficient film.
3. Women Talking (United States of America)
For a film that deals with sexual violence, Sarah Polley's film is not outrageously in-your-face. It is in the film's intent and its highly successful interpretation of what it wants to say (and in the way it wants to say it) that it elevates itself as a great piece of cinema. Fiercely feministic, its topicality is further enhanced by a screenplay which gleams with empathy. The lead performances lend the film a rhythm of a taut thriller, making us root for what the filmmaker wants to say at every running minute.
2. No Bears (Iran)
Ace filmmaker Jafar Panahi appears as himself in this cracker of a film that fearlessly exposes the repressive ways of his home country, Iran. The film's unabashed political tenor combined with Panahi and his cast's unassuming performances raise your social consciousness as a global citizen. No Bears is an artistic marvel without trying very hard to project itself as one.
1. Triangle Of Sadness (Sweden, Germany, France, United Kingdom, Mexico, Denmark, Greece, Switzerland, United States of America, Turkey)
Shortlisting a year's top favourite is a tricky job. Sometimes, I watch a film and it hits me like a pile of bricks, landing straight on the top of my list – which is what happened in the previous year. At other times, I watch a film and its images refuse to leave my system for months. I end up questioning its philosophy, its politics and the reason why it was made. I may go back to the film with trembling hands to understand the nuances – in the screenplay, in the performances, and in the filmmaker's craft. This is what happened to me with Ruben Östlund's magnificent film which I watched soon after its Cannes win. If you may ask, I am still processing and decoding it in so many ways. Its people, the visuals, the music, and the brazen take on society is bound to stay with me for a very long time.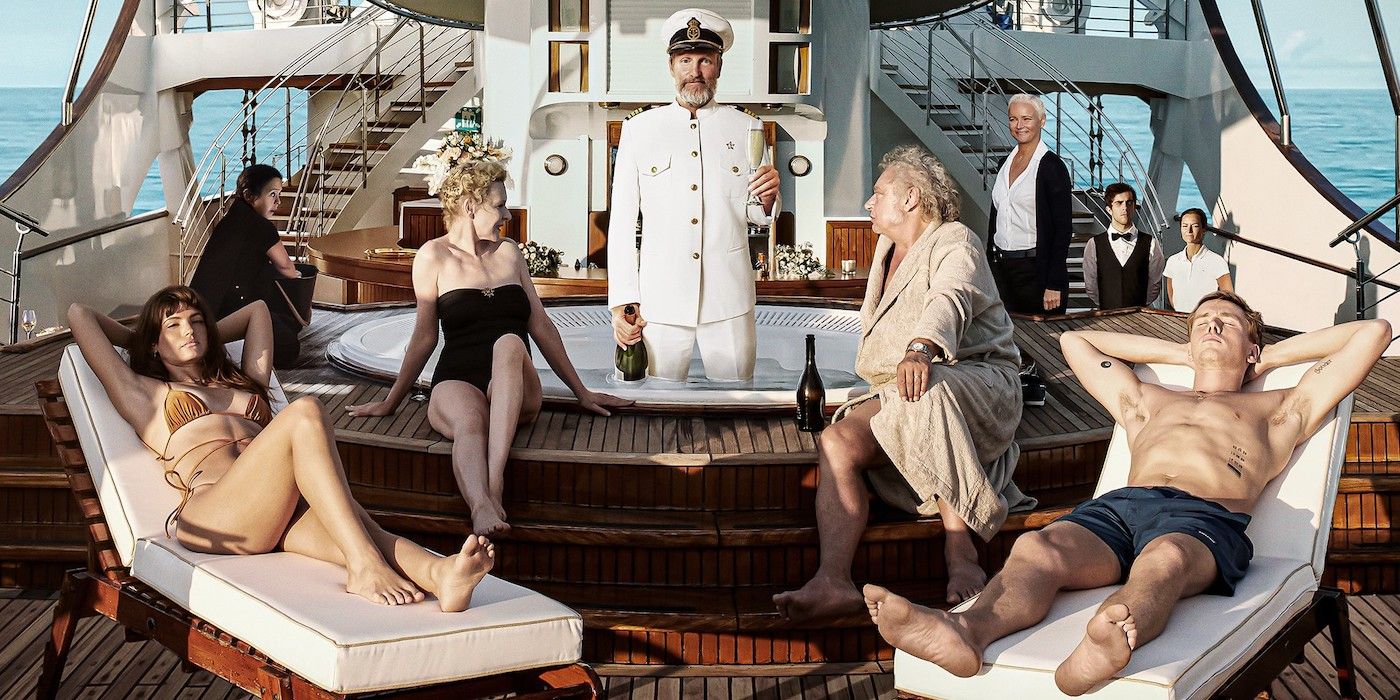 Triangle Of Sadness is 2022's finest international film, for me.
ALSO READ:
The 50 Best International Films of 2021
30 Incredible Films from 2020 That Must Not Be Missed
30 World Cinema Titles from 2019 That Must Not Be Missed
30 Best World Cinema Titles from 2018 That You Shouldn't Miss
25 World Cinema Titles from 2017 That You Mustn't Miss
25 Non-Indian Films from 2016 you must watch