The biggest insight that cinema from the world gives you is about filmmakers and their freedom to express. Unlike a lot of Indian films, the ones listed here do not bury themselves at concept level. Many orthodox minds must have been hurt but not at the cost of someone else's creative freedom. Makers and fundraisers of these films, also, did not underestimate their audiences' intellect in presumption of what we popularly call 'entertainment quotient'. These films entertain, in one way or other, and make absolute sense while doing so. We see no written disclaimers about alcohol/tobacco consumption and no one demands to leave our brains at home.
Due credits to 47th International Film Festival of India, Goa (IFFI) and 18th MAMI Mumbai Film Festival, thanks to which I could enjoy a major chunk of them.
P.S.: The list is in no order of their assumed quality, but in accordance to the author's personal preference owing to miscellaneous reasons.
1. Barakah Meets Barakah (Saudi Arabia)
Love happens to people of all sizes, shapes, races and ethnic groups. When law and order enforcer Barakah Urabi meets Instagram celebrity Bibi Hasith, marriage is the last thing on cards. This breezy romantic comedy takes on the harshest of social disabilities with a pinch of salt. Written with a good amount of sarcasm and directed with equal panache, Mahmoud Sabbagh's Barakah Meets Barakah is the loveliest film I watched in 2016.
2. After The Storm (Japan)
As a Hirokazu Koreeda fan boy, his latest After The Storm left me satiated. An honest mirror to life's bitter truths, the film is high on delicate metaphors and life-like acting. The lack of unnecessary twists and turns is surprisingly noticeable. Super-chatty, After The Storm is the kind of cinema that would make us wish if we had known the original language.
3. La La Land (United States of America)
"City of stars, are you shining just for me?"
This silken romantic number stayed on my lips for a week post watching the Damien Chazelle magnum opus, La La Land. It wasn't just Justin Hurwitz's OST that stood out. In a sweeping ode to magnificent musicals from Hollywood's golden era, Damien Chazelle gave the industry a classy, brave yet meaningful piece of cinema.
4. Graduation (Romania)
Cristian Mungiu's Bacalaureat (Graduation) is one film that is intelligent enough to question the audience's conscience. We know that the protagonist Romeo is wrong. But we also know that he's got no other way out. Whether you sympathize with him or not, Graduation is one of 2016's finest films of 2016.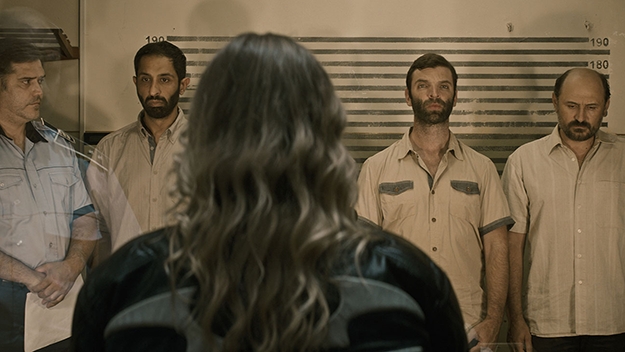 5. The Salesman (Iran)
Asghar Farhadi's cinema, surprisingly, could be everyone's piece of cake. Universal and possessing a strong sense of morality – that is not imposed on the audience in any way – The Salesman keeps you on tenterhooks and ultimately leaves you disturbed. Abundant with subtexts, the film is also vying for Farhadi's second Academy Award in the Best Film in a Foreign Language category.
6. I, Daniel Blake (United Kingdom/France)
How often do we come across a film that is so sound on its storyline that we seek less of everything else? Ken Loach's I, Daniel Blake, despite its docu-drama-like approach is an affecting tale of struggle amidst life's unexpected turnarounds. Plus, it the so real and well-performed that you are less of an audience, more of a witness.
7. Elle (France)
I had only one reason to invest time in Elle – Isabelle Huppert. Be the superlative La Pianiste or a pseudo-intellectual L'Avenir, Huppert's interpretation of written content can elevate almost anything. In what could possibly be the year's finest female performance, she displays an array of emotions that hit you like a thunderbolt.
8. Aquarius (Brazil)
Well, Aquarius is pretty long and is told in chapters – which I am not a big fan of. It also takes the first chapter to end till the film finds its groove. Once it does, there's no looking back for this Kleber Mendonça Filho film. Taut as a drum, the script justifies every minute of its runtime post that. Held by a phenomenal lead act by Sonia Braga. Aquarius has a lot to tell us – on family, relationships, sex, loneliness, discrimination, revenge and more. At the end of it, you come out feeling content having relished one of the year's best cinematic works.
9. American Honey (United States of America)
Another film that is excruciatingly long, the sole anomaly with American Honey remains its length. A sinister journey of a gang of misfits across mid-western United States, the film doesn't shy away from showcasing the nation's veiled poverty. While the final message is rather bittersweet, it is Andrea Arnold's execution that takes the cake. Mostly street cast, the way she envisions group's unusual bond makes us wonder what her research material was. Newcomer Sasha Lane is striking with her rawness and male lead Shia LaBeouf too does exceedingly well.
10. Arrival (United States of America)
The world seems to be more than happy showering this Denis Villeneuve film with great amounts of love. Assimilating a single mother's mindfulness to a unique world crisis, Arrival is a rock solid answer on the utility of science fiction genre. The emotions are not devious and the situations not make-belief, this alien drama offers you tonnes of optimism and loads of other feelings. Americas seems to be finally coming of age from what we would otherwise deem 'genre stereotyping'!
11. The Red Turtle (Germany/Japan)
Zero dialogue, slick sound and some kickass storyboarding. It certainly makes for a hassle-free watch but at the same time, it is not one that is over-simplistic. Leaving enough space for the viewers to think, The Red Turtle's edgy screenplay works as beautifully as its animation does.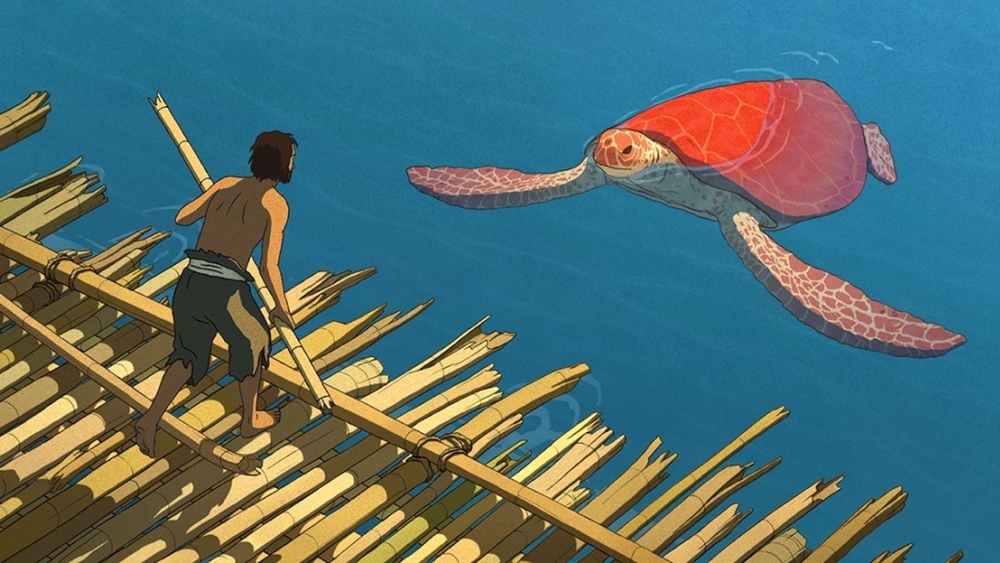 12. Manchester by the Sea (United States of America)
Writer-director Kenneth Lonergan very much knew about the sentimental quotient in this atmosphere-driven drama before taking it to celluloid. Everything that could possibly go wrong, does so in Manchester by the Sea XCasinoBonuses. Given Lonergan's deft handling of the subject and Casey Affleck's extraordinary performance taking care of the rest, the film is quite a safe entrant here.
13. Tamara (Venezuela)
A real-life story, the film traverses life of Tamara Adrián, a person of significance in Venezuelan politics.  It is true that films on gender identity are safe propositions at film festivals but Tamara cuts through easy patterns and creates a solid film that heralds the flag of LGBTQ with great pride.
14. Tschick (Germany)
Yet another film with a hint of homosexuality, the film rather looks at it without making a hullabaloo out of it. Not that this aspect makes it a cut above the rest, Fatih Akin's casual roadtrip in Tschick  smoothly touches a handful of other important subjects as well. And that Richard Clayderman background score midway? Blissful.
15. Afterimage (Poland)
Afterimage (Powidoki) is a biographical film. Poland's avant-garde artist Władysław Strzemiński was a man of might and progressive values. Filmmaker Andrzej Wajda holds a mirror up to the four grave years (1949 – 1952) in the artist's life during which his artistic expression became influenced by socialist realism owing to the political situation in the country. In what ends up an engrossing ride, Afterimage also happens to be director Andrzej Wajda's swansong as he passed away on 9th October, 2016.
16. Daughter (Iran)
Seeped in Iran's stringent familial hierarchies with the freedom vested with female members severely curbed, Reza Mirkarimi's Daughter is a gutsy feature. A harsh statement on the country's social scenario, the film makes us wonder how many custodians of morality would've been hurt, had this been made in India.
17. The Jungle Book (United States of America)
All those 90s kids who treasure childhood memories of watching the 2D animation TV series Jungle Book had a helluva time watching this one. Jon Favreau capably rebuilt the familiar tale of Rudyard Kipling's iconic characters. And how sizzling did Scarlett Johansson sound as the eerie Kaa…
18. Don't Forget About Me (Argentina)
Quite a newbie in this list, No te olvides de mí (Don't Forget About Me) is a simple road movie of two orphans in search of their father, helped by an ex-convict. Set in the 1930s, the film is especially notable for its panoramic still frames and landscapes. Writer-director Fernanda Ramondo delivers a simple yet profound message on family ties as the film concludes on a hopeful and beautiful note.
19. The Bacchus Lady (South Korea)
Centred around So-Young (Youn Yuh-jung) whose vocation is that of an elderly prostitute (also known as a Bacchus lady in Seoul), the film is an uncomfortable watch. With each passing frame, The Bacchus Lady saddles us with the listlessness of So-Young's life. Supported by a couple of stellar peripheral characters, the film works more for its subject than as a directorial wonder.
20. Kubo and the Two Strings (United States of America)
A slick animation film that has been widely watched and loved, Kubo and the Two Strings is a near perfect family animation feature. As the film doesn't veer into silliness while trying to entertain, it also helps that the animation is topnotch.
21. Death in Sarajevo (Bosnia and Herzegovina)
Coming from the stable of Oscar-winning director Danis Tanovic (No Man's Land), Death in Sarajevo is a mirror to the country's awful economic situation. With the backdrop of a hotel that rests on past glories, the film offers superlative direction and an array of characters that you would take home with a heavy heart. One of the best international film ventures of 2016.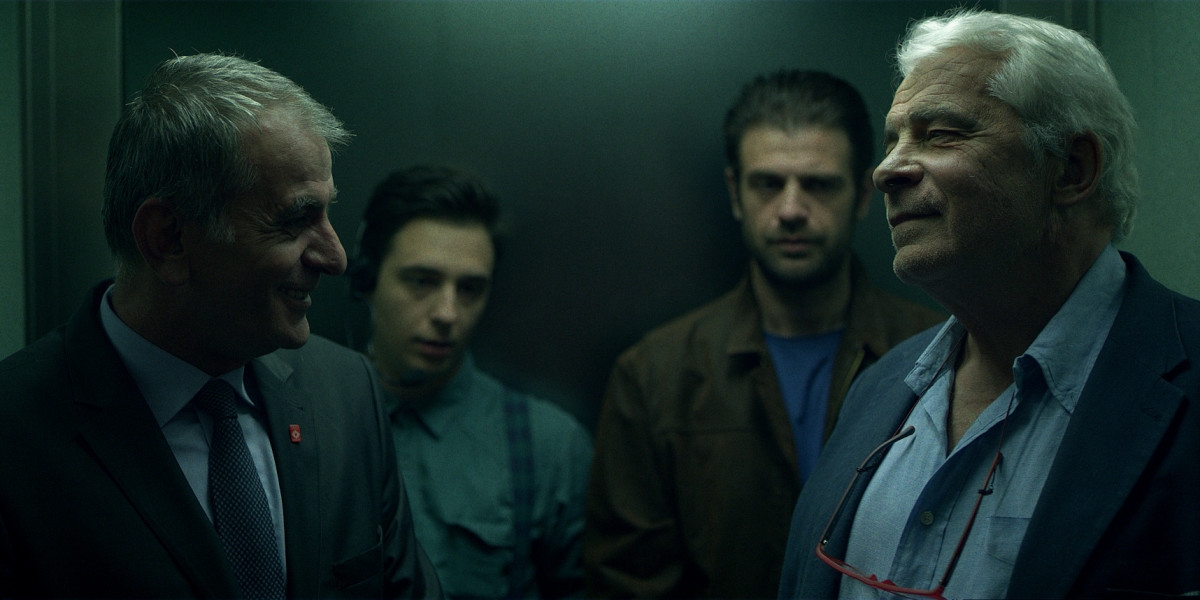 22. Sieranevada (Romania)
Romania's Sieranevada is a long feature film that runs for about 3 hours. Narrating the story of Larie (Mimi Brănescu) a neurologist visiting the memorial service of his father, the film changes its tonality quite comfortably as it addresses life in a corrupt, near-bankrupt nation. The crammed apartment wherein director Cristi Puiu decides to set his film in, admirably becomes a character in itself.
23. My Life as a Zucchini (France/Switzerland)
Ma vie de Courgette (My Life as a Zucchini) most significantly presents to us a new picture of stop-motion animation. Right from its unexpected beginning through its edgy narrative style, the film is notable for its free-spiritedness. And of course, it is humorous to the hilt.
24. Moana (United States of America)
Disney's winter release Moana is far from the fluffy animation flick that asked you to leave your brains at home. This Polynesian tale of a goddess-like protagonist up on trail to save her island makes for a gorgeous watch. Even more stunning is the character voiced by the incredible newbie Auli'i Cravalho.
25. The Ornithologist (Portugal)
From what kicks off as a lethargic documentary-styled feature, The Ornithologist proceeds to be one of the eeriest feature films made in 2016. With a glaring comparison of the protagonist Fernando with St. Anthony of Padua, the film demands considerable courage from the viewers' end to sit through. With a not-so-subtle homosexual angle to the story, the film, nevertheless, leaves an impression for its unconventional writing and overall spooky air.