Read Time:
14 Minute, 33 Second
List making is generally hard and it is tougher when it comes to reducing the tally to a total of 25 in a category that covers all geographies. It is not as if 2017 has had any better in comparison to 2016 or the preceding years. It is just that I (or any cinema buff, for that matter) have got no luxury or access to watch each and every film that I would ideally want to.
Anyhow, it was a conscious decision to leave out some of the finest North American films that are not only well-made but have also been bigtime money-spinners at the box office. Here I am referring to Dunkirk, Wonder Woman, Coco, Baby Driver, Logan and Blade Runner 2049, which are so widely accepted that a slot in this list will do injustice to several other films which might as well deserve it more and arguably so.
So, here goes the list of 25 films from around the world that I have enjoyed the most. In that order…
25. Ingrid Goes West (United States of America)
Here's the story of a girl that will give you jitters – especially as we happen to live in the age of social media. One with a disturbed past, Ingrid moves to California with the sole purpose of making friends with her Instagram idol. Stalking is the pillar of this gripping comedy-drama that is laced with excellent performances. Just that we wish the climax was as much fun as the film was until that point. The cherry on the cake is super-adorable O'Shea Jackson Jr., who plays Dan, a diehard Batman fanboy. Relatable much, I tell you.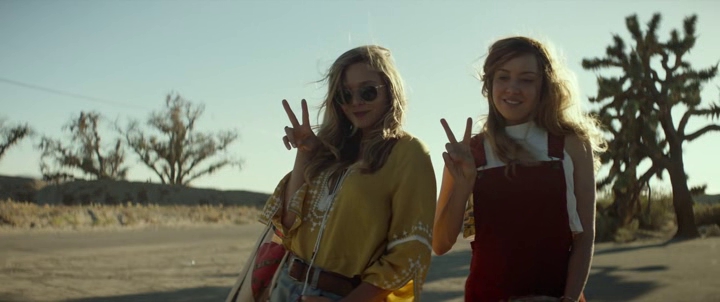 24. First They Killed My Father (Cambodia)
Angelina Jolie decides to make a film in Khmer that is set in Cambodia. The film is based on human rights activist Loung Ung's devastating memoir First They Killed My Father: A Daughter of Cambodia Remembers. Strikingly shot and interspersed with very few dialogues, it takes a while for us to accustom ourselves to the film's overwhelming plot. Director Jolie portrays the kind of visuals that takes a while to register and also to get erased from our minds long after the show concludes. For a fact, I wouldn't be able to sit through the film once again despite it being extremely well-made.
23. Winter Brothers (Denmark)
A story of loveless family ties, Winter Brothers is one film that makes us literally feel the chills of its backdrop – the freezing, subzero locales of Denmark. The protagonist Johan played by Simon Sears is hardened and emotionless to limit of being crude and anti-social. The violent, nude brawl that he has with his screen brother is a sight that is hard to forget, given the film's complex layers.
22. Bad Lucky Goat (Colombia)
This charming Indie from Colombia is about a bickering brother-sister pair who get entwined in a crime situation. Laugh-out-loud funny for most parts of it, Bad Lucky Goat is a little too long and a tad less absurdist to have merited a higher rank in this list. Nevertheless, the director renders the film with a remarkable dose of freshness and quirks that it is hard to consider it a debut feature.
21. On The Beach at The Night Alone (South Korea)
An extremely chatty film, Sang-soo Hong's On The Beach at The Night Alone has somewhat of a been-there-seen-that premise. However, the actual fun lies in the way these flavoursome situations and conversations develop. The film is also a psychological study on the disturbed protagonist (an excellent Kim Minhee) whose tryst with people has largely not been successful. On a completely different note, the film makes me want to taste rice liquor and would love to know what it does to me. Wink!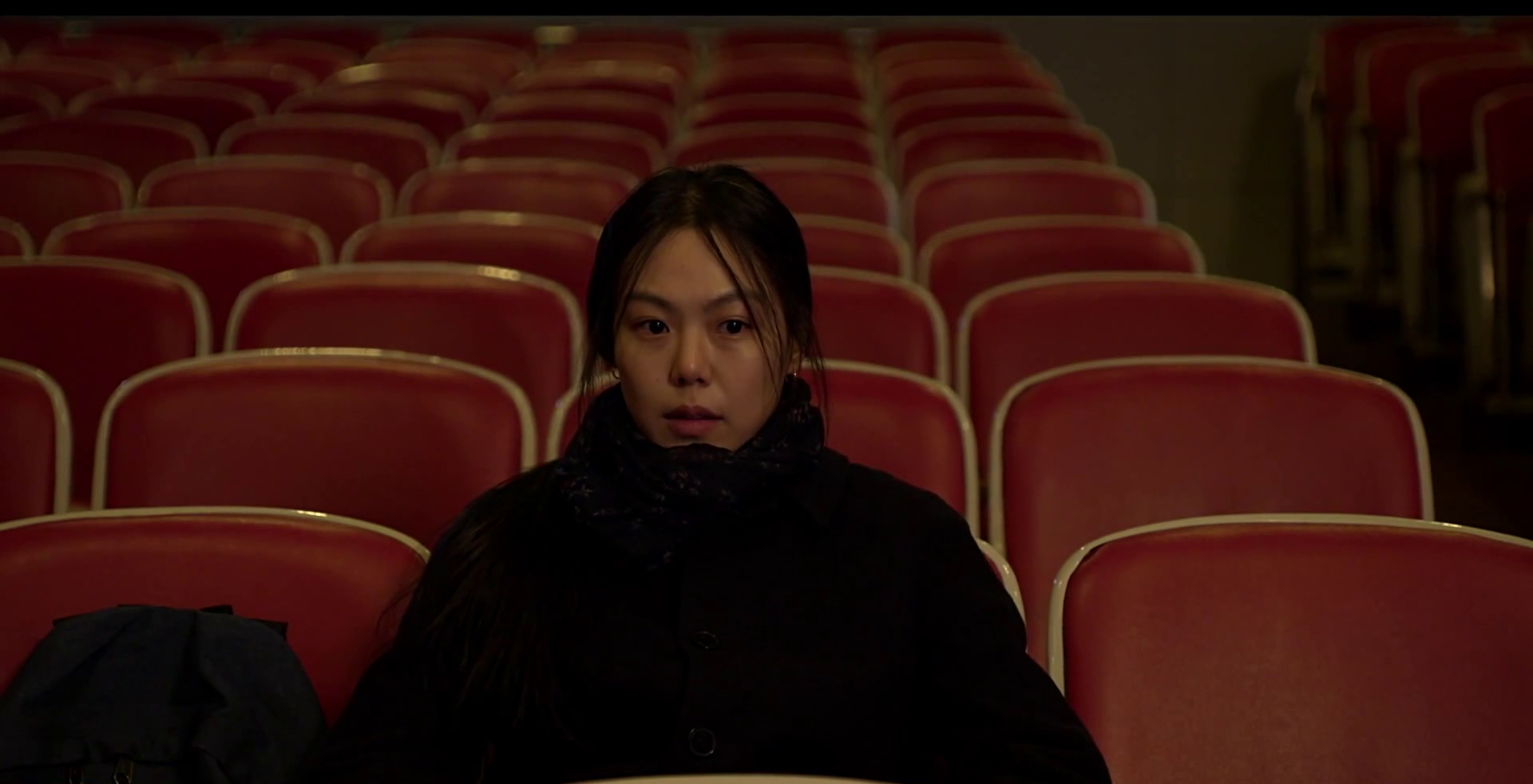 20. Félicité (Senegal, France)
Headlined by an intense lead act by Véro Tshanda Beya Mputu, Félicité chronicles the life of a helpless mother and her belligerent son. Writing (Alain Gomis, Olivier Loustau, Delphine Zingg) forms the highlight of this moving domestic drama that is embedded with a bunch of trippy songs performed by the protagonist (Beya Mputu) who happens to be a bar performer. It is a pretty indulgent film which exhausts you a little by the end of it. Still, the feeling that it delivers towards the finale is very much worth the effort.
19. A Fantastic Woman (Chile)
Much similar to the director Sebastián Lelio's previous venture Gloria in terms of character conflicts and story progression, A Fantastic Woman is about a trans woman's struggle to fit in after the untimely demise of her partner. The film's screenplay sensitively projects the after-effects of death and the resultant alienation – from self and the society. The final product is extremely empathetic and also entertaining to boot. The film contains plenty of beautifully photographed sequences besides flawless performances by the ensemble cast.
18. Redoubtable (France)
As mentioned in my review, Redoubtable is sheer manna from heaven for Godardians. Be it the lead character's (Jean-Luc Godard) somewhat toxic rebellion or his own erroneous ideas about a Marxist society, the film spectacles the transitional years in the veteran filmmaker's life. Set amidst the New Wave Movement that took place in France in the late '60s, Redoubtable is also a portrait of Godard's dwindling equation with then-wife Anne Wiazemsky. One that is immensely viewable and laced with some original humour and fascinating performances, one wishes how Redoubtable should have flourished with more metaphors such as Godard's frequently destroyed tinted glasses.

Full Review
I Don't Feel at Home in This World Anymore (United States of America)
Here's one film that is an absolute treat to all those who dig black comedies. An exhilarating ride from the start till the end, the film traverses an unusual day in the life of a troubled nurse, Ruth (played with gusto by Melanie Lynskey). Although the template bears a sense of familiarity, writer-director Macon Blair's shot-taking style and a visibly fantastic chemistry between the editor and the cinematographer makes the film a treat. Perhaps a film that you can watch over and over again and still feel the freshness intact.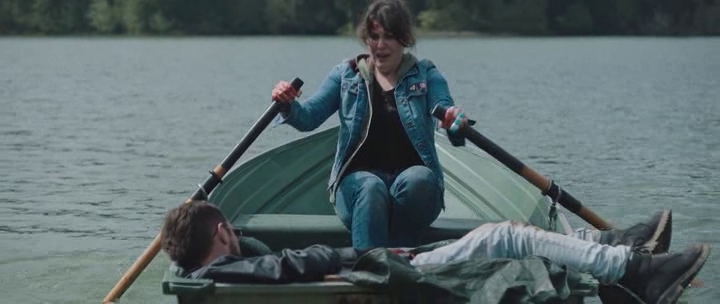 16. mother! (United States of America)
Again a direct dig on Christianity, Darren Aronofsky's controversial mother! is one film that holds no bars as it uses biblical allegories to design a story set in a famous author's home. Constructed along the lines of my favourite Luis Buñuel's The Exterminating Angel, the film gives you no time to flutter an eyelid as the narrative swiftly pans out through commotion that accelerates with every passing shot. The pre-climactic segment will make you gasp in disbelief, especially if you happen to be a believer.
15. Apostasy (United Kingdom)
Jehova's Witnesses – One Christian denomination that's been generating curiosity in me for long. Even in India where Christianity is a minority and Witnesses even fewer in number, it has always intrigued me on how they indulged in door-to-door preaching and pamphlet distribution, both of which involved pretty direct religious messaging. Spun around this highly orthodox community, Apostasy has to be one of the most intuitive and quietly shocking pieces of cinema on religion to have come out on the festival scene for a long time. Daniel Kokotajlo deserves applause for the wonderful debut that the film is.
14. Let the Sunshine In (Germany)
The bizarre story of a woman who can't figure her way in romantic relationships, Let The Sunshine In/Bright Sunshine In weaves a stunning tapestry of masterful writing. This is the kind of film that makes me regret how I didn't understand the original language as the translation could have possibly diluted several nuances. The finale, especially, that trickles down to the end credits make for a hilarious watch and you exit the cinema hall with a weird yet complete feeling of having watched something that is original as well as absolutely madcap.
13. Thelma (Norway)
Having mistaken the film as a horror feature for some reason, I had to muster some courage to venture into watching Thelma which had won significant acclaim earlier this year. My fears were busted when the film turned out to be anything but a bona fide genre piece. No, I do not watch trailers or read the synopsis before trying out world cinema. All I need is a genuine recommendation from reliable personal sources or a filmmaker with a worthy repertoire. Coming back to Thelma, the film's intricate narrative pattern caught me totally unawares as this is exactly the kind of cinema I look forward to being made in my home country. The cinematography, in particular, is so unconventional that you would really feel like getting into a dialogue with the lensman, Jakob Ihre. Be it the music or the topsy-turvy emotions that fluctuate throughout, Thelma is undoubtedly a gorgeous piece of art on the celluloid.
12. Lady Bird (United States of America)
I must confess that I had a rip-roaring time watching this spectacular coming-of-age comedy that is director Greta Gerwig's debut. The story of a young girl nicknamed 'Lady Bird', this high school flick is bear no taste of candy floss. By keeping the material on papers pretty light, Gerwig gives us a chance to examine the lead character, her selfishness and fallacies. Another fascinating touch is the early 2000s' setting which reminds us of several cheesy high school comedies. That's some kind of nostalgia, I say. Just that it had to happen via a film as profound (read, fun) as Lady Bird.
11. Landline (United States of America)
A period family drama set in the '90s, Landline is one story where a quick parallel is drawn between a daughter's personal life to that of her parents'. Emotional and infinitely relatable, the film comes with picturesque characters with vivid hues that are amplified further by a luminous bunch of actors. The lead performance by the vivacious Jenny Slate has to be one of 2017's very best.
10. The Square (Sweden)
A celebrity by himself, museum curator Christian (Claes Bang) finds himself paving through a series of odd experiences in this clever satire on the upper-class. The experiences in question are often so oddball that there's a good number of sequences that lets you make your own interpretations. However, the air of Christian's elitist demeanour doesn't go off track in any of these segments, thus justifying their very existence in the screenplay. The writer keeps the humour in the wicked and wry zone and also makes sure to mock the contemporary marketing ploys that are often brutal, with zero traces of ethics in place.
9. April's Daughter (Mexico)
Another film in the list that is quite hard to digest, April's Daughter is one family drama that rewrites all rules and diktats. In a bizarre sort of a mother-daughter relationship, you see Valeria's world crashing down when her mom April destroys her personal life in ways she could have never imagined. Another angle is her partner Mateo's involvement and shocking nonchalance, all of it summing up to a terrifying cinema experience. Made by Michel Franco, the writing is significantly overshadowed by his relaxed making which doesn't rely on bigtime filmmaking intricacies. Perhaps it didn't need to. The story had it all to shock the daylights out of you.
8. Loveless (Russia)
The most striking element in Leviathan-director Andrey Zvyagintsev's Loveless has to be its thumping sound design. No, I am not nullifying the screenplay and its extreme expression of pathos but the sound did more to me than what spoken dialogues could. Moody and tense throughout, there is no glimmer of hope in the life of the young protagonist Alexey's life as his parents are on the verge of a bitter split. Given the way that the story progresses, the film clinically builds the suspense and leads to the climactic reveal leaving us (the audience) as silent victims to a scenario on what could happen to child catalysts in shattered man-woman relations. Zvyagintsev's execution is par excellence, if must say it aloud.
7. Spoor (Poland)
The visuals, the visuals! Mind you, I haven't seen more stunning photography in a motion picture that is half as good as what is in Agnieszka Holland's Pokot (Spoor). And I am not saying it for the effect of it but the cinematographers Jolanta Dylewska and Rafal Paradowski construct such images for this vivid, mysterious film set amidst the snow-filled Kłodzko Valley. Agnieszka Mandat in the lead role is a true stunner and before you realize, she exhibits yet another shade from her stupendous acting range.
6. The Other Side of Hope (Finland)
As a film, The Other Side of Hope is one that  ingeniously veils its perennial melancholy with some original humour. Albeit considerable escapism, this is essentially the kind of feel-good cinema that ought to be made in this day and age of absolute hatred. The film doesn't drown in its gloom but soaks all of its helplessness in a compassionate sort of insouciance making the proceedings a lavish treat, especially the ones who are familiar with Aki Kaurismäki's body of work.
5. Summer 1993 (Spain)
To quote my review, debutante director Carla Simón's autobiographical Summer 1993 (Estiu 1993 in Catalan) is about a 6-year old Frida (Laia Artigas) who comes to stay with her uncle Esteve (David Verdaguer) and aunt Marga (Bruna Cusí Echaniz). Frida has been orphaned as her mother passes away from an undisclosed disease. New to their stocky house close to the woods, Frida's "new" parents are considerate. The screenplay dwells on several delicate textures and soft reactions that aren't very easy to notice or execute. Frida knows how her parents are fulfilling their responsibility first, and welcoming her to their family later. One of the most heart-wrenching cinema experiences from 2017, Summer 1993 is one film that every cinephile ought to watch – for the nuances, the quite turmoil between the silences and the terrific lead actor Laia Artigas's arresting gazes – all of which will make you weep like there's no tomorrow.
4. Columbus (United States of America)
The reason why this charming Indie decorates a top spot here is that it seemed like a crazy amalgam of several of my favourite filmmakers' respective styles. There are silences, still camera frames aplenty (and gorgeous ones, at that), grief and a romance worth rooting for. Fiercely grounded in what it wants to say, Columbus invests a great deal of trust in its complex screenplay and dialogues – the latter occasionally veering into spiritual and reflective zones. The essential air of being humdrum throughout works perfectly, reminding me of the melodic pace of Yasujirō Ozu's Tokyo Story.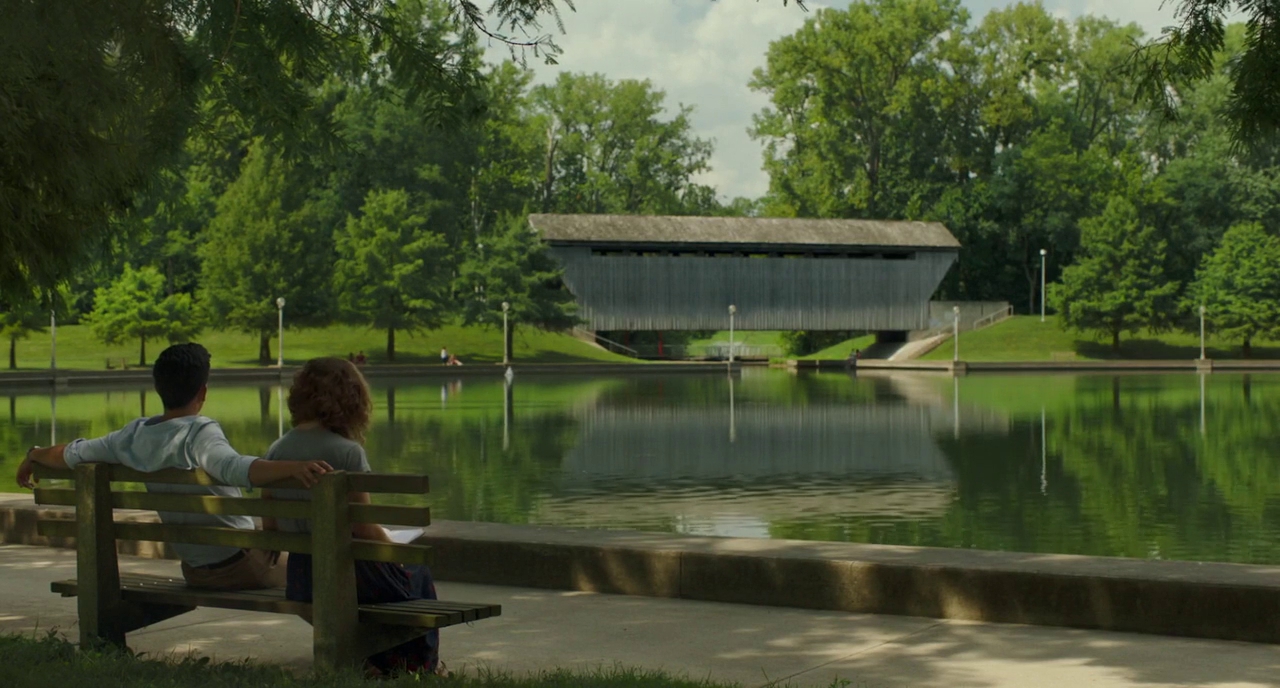 3. Daha (Turkey)
Centred around the human trafficking business in war-struck nations, Onur Saylak's Daha (More) is a disturbing to the core. As stated in my review, the film's screenplay penned by Günday and Onur Saylak creates a striking balance between spaces – claustrophobic and expansive. Saylak's deft staging skills make it furthermore effective and the film paints a dreadful picture of living human beings being assigned with a diminutive monetary value. The human trafficking bit aside, cinema such as this compels us to research about the bright, brimming youngsters in countries such as Syria. This responsible, taut film is bound to hit you right in the gut with its sheer shock value.
2. On Body and Soul (Hungary)
Ildikó Enyedi's rather strange love story On Body and Soul is something that defines 'my kind of cinema'. Set in a peculiar setup of a slaughterhouse, the film is abundant with intricate imagery that cannot be analyzed fully in a single watch. A lovely romantic film that strikes a balance between two individuals' relationship to what they see in their respective dreams (wherein they are deers), the premise bowls you over with multiple eccentricities. Also quite rightly intended when it comes to its core messaging, On Body and Soul brutally depicts careless violence against animals. This angle makes the film a hard watch but Enyedi's stylized shot-taking, pacing and the excellent lead performances keep us hooked throughout.
1. Call Me by Your Name (United States of America, Italy, Brazil, France)
It took me by no surprise when I realized that Luca Guadagnino's intense, tearjerker of a romance was based on an adapted screenplay by 'THE' James Ivory – who also happens to be one of the producers. Set in Italy in Summer 1983, Call Me By Your Name is one the most lyrical films you would come across in modern times. There is an infatuation leading to deep love bound by mutual consent and eventually making way for an inevitable heartbreak. I still can't fathom the image of Elio (Timothée Chalamet) staring silently at the fireplace, reflecting a gamut of expressions on his face while his parents readies the Hanukkah meal in the background. Film of the year, without an iota of doubt!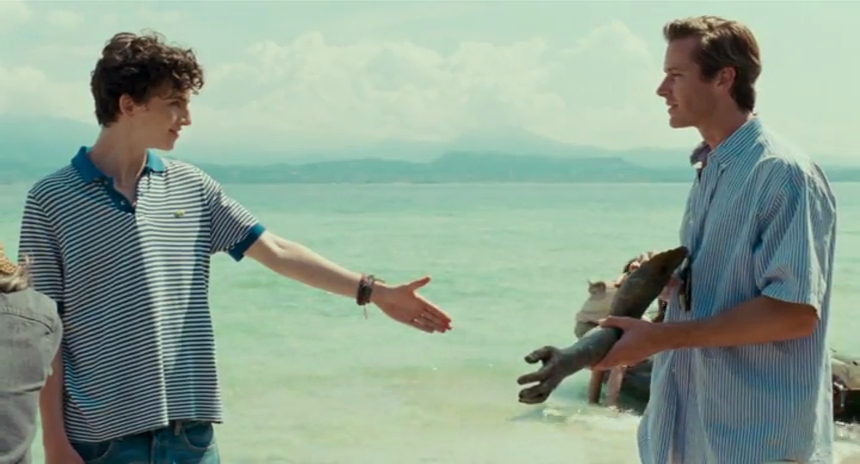 Special Mentions: It Comes At Night (United  States of America), Barrage (Luxembourg), Beach Rats (United States  of America), Montparnasse Bienvenüe (France)