'The Other Side of Hope' review – Hatred and humanity with a touch of humour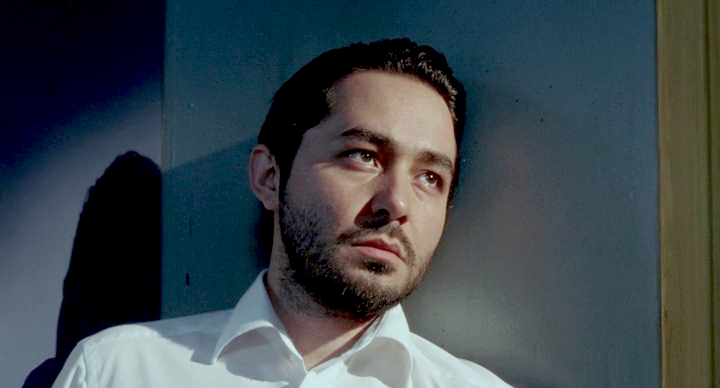 Read Time:
3 Minute, 17 Second
The initial reel of veteran Aki Kaurismäki's The Other Side of Hope leaves us confused on the film's genre. Famous for his rich oeuvre of clever, humorous plots, his latest film begins with a spate of silence that incidentally conveys quite a lot. Only to be halted by a live acoustic performance in a bar, we tend to question the need for dialogues in cinema at all. Running in two parallel disconnected tracks, the film metes out equal justice to both universes. One of Kaurismäki's protagonists, Khalid (Sherwan Haji, restrained and effective) is a Syrian refugee and asylum seeker in Finland. His introduction scene has him dipped in a pile of coal. The man walks off as if it was the most normal place for a human to inhabit. Be it the character's fine sense of resolve or his irrepressible survival instinct, Kaurismäki attempts to shadow a tint of hope throughout.
Not one who believes in the idea of 'good things happen to good people', the writer-director steers clear of an all-white depiction of his homeland. Racism and xenophobia are no jokes in a world filled with hate, says the film. Khaled makes friends with an affable inmate from Iraq, Mazdak. The man, in a rather mystifying moment, instructs Khaled onto keeping a smile on during his interviews with the Finnish officials. To what extent, and at what juncture is not something Mazdak can tutor him on. Having known Khaled's mental turmoil, we get no doubts on why his face shows no trace of happiness.
The film slowly picks pace to that of a gentle comedy with its unabashed dry humour catching us unawares. The second protagonist Wikström (Sakari Kuosmanen) is an on-the-go shirt salesman who later becomes a considerate restaurateur. We see him forming a bond with his employees in a concerned yet stern fashion making us eventually warm up to this close-knit unit of oddballs. Soon enough, a destined brawl brings Khaled to Wikström's 'Golden Pint' restaurant – only to have his fortunes altered. The film assumes a lighter tone in these portions with the proceedings at the restaurant almost tickling you with its bizarre humour – the 'laugh-out-loud' funny one is when the pack of amateurs try their hands at Japanese Sushi. This unlikely friendship and kindness by a group of like-minded people, more or less, portrays Finland in a positive light, one must agree.
ALSO READ: 'Jallikattu' review – a visually overwhelming spectacle from the master of mayhem
The Other Side of Hope frequently comments how a certain 'good person' or a 'good people' made a difference to the lives of the refugees. Be it the Afghani family that gives shelter to Khaled's sister or the kind Finnish captain who lets him stay aboard a cargo ship, the film asserts the need for benevolence. The staff at 'Golden Pint' is shown to secretly keep a dog much to their boss's dismay. The boss himself, after a hard day's work, excuses his employees and offers to do the dishes himself. At times it feels a little too sweet but the actors and their deadpan faces never let the practicality wipe out of seams. Adding further sheen is the film's terrific photography and shimmering soundtrack. The quiet metaphor of a dirt-smeared backpack that Khaled tags along is representative of his ethnic identity that perplexes a self-confessedly sane country.
As a film, The Other Side of Hope ingeniously veils its perennial melancholy with some original humour. Albeit considerable escapism, this is essentially the kind of feel-good cinema that ought to be made in this day and age of absolute hatred. The film doesn't drown in its gloom but soaks all of its helplessness in a compassionate sort of insouciance making the proceedings a lavish treat, especially the ones who are familiar with Kaurismäki's body of work.
Rating: ★★★★