'Almost Pyaar With DJ Mohabbat' review – Anurag Kashyap lenses Gen-Z in his most curious film yet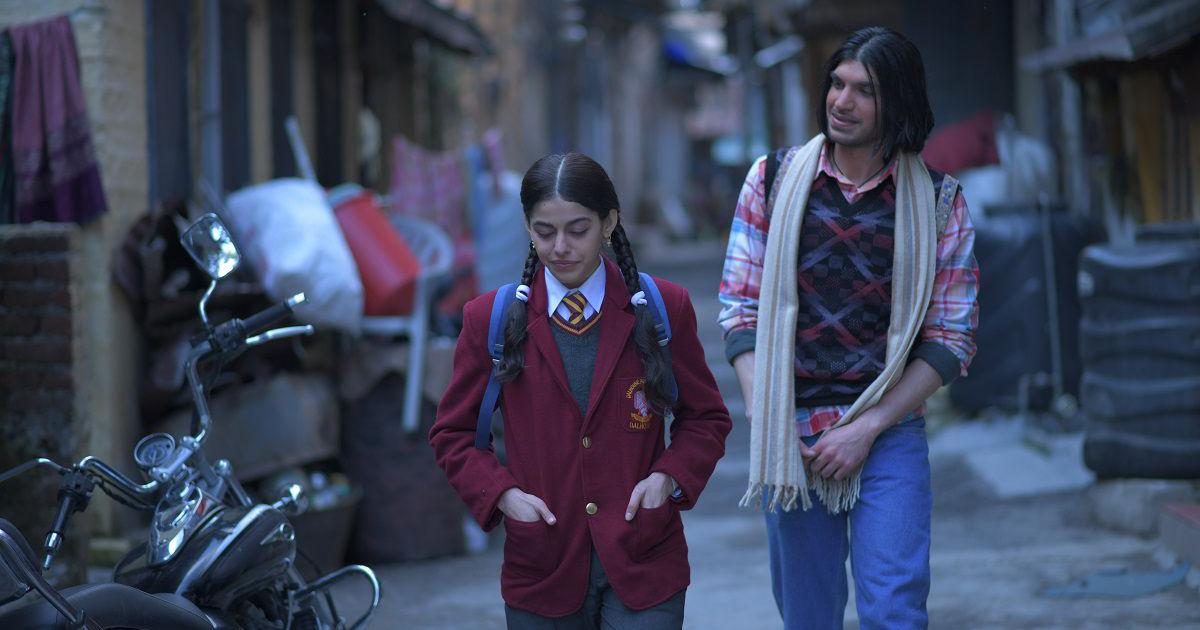 I doubt if a filmmaker as radical as Anurag Kashyap would subscribe to the relationship ideology of 'twin flames'. If Yash Chopra was alive in the Gen-Z era, he might have incessantly been fascinated by the theory – for he strongly espoused such intense connections between his leads. Yet, we know if Anurag Kashyap is at the helm of a film with 'Mohabbat' in its title, there is no room for sanitized aches. No lover would break into a taandav in a meadow that overlooks the Alps. They wouldn't shatter their hearts into pieces so as to discover themselves – a staple in Imtiaz Ali's universe. In Kashyap's latest feature, Almost Pyaar With DJ Mohabbat, the couples do not seek a marriage or a union. Four youngsters – Amrita, Yakub, Ayesha and Harmeet – straddle the rough terrains of politics, religion, and rough family ties with little knowledge of what lies ahead.
Almost Pyaar With DJ Mohabbat observes the TikTok generation through a less intimate lens. Kashyap conspicuously avoids the more volatile sides of modern dating – the easy availability of sex, the fluidity in sexualities, or the modern meanings of fidelity. Instead, Kashyap's gaze is more on the socio-political landscape around them to eventually send a generic yet well-meaning message: only love will bring revolution.
Played by Alaya F and Karan Mehta respectively, Amrita and Yakub live in the snowy town of Dalhousie. If the intelligent, well-read girl is still in school, the guy is 21 and a drop-out. As neighbours who belong to different religions, the two bond over a love-quote-spouting musician named DJ Mohabbat (Vicky Kaushal). They release videos on an app called Ting Tong and casually make plans to flee the scene for a DJ Mohabbat concert.
At the other end, there's the London-bound pair, Ayesha and Harmeet (Alaya and Karan, once again), who meet in a suburban bar. If the girl fakes her age to get an entry, he toils hard to make a name in the Indian music scene. The duo meets but sparks fly only for Ayesha – who, incidentally, is Bollywood's zillionth unloved daughter of a philandering billionaire.
The characters look alike for a reason you would know only towards the climax. There was a point in the film which brought back memories of 2006's godawful Fanaa. Luckily, unlike Kunal Kohli's film, Almost Pyaar with DJ Mohabbat makes an attempt to knit things together.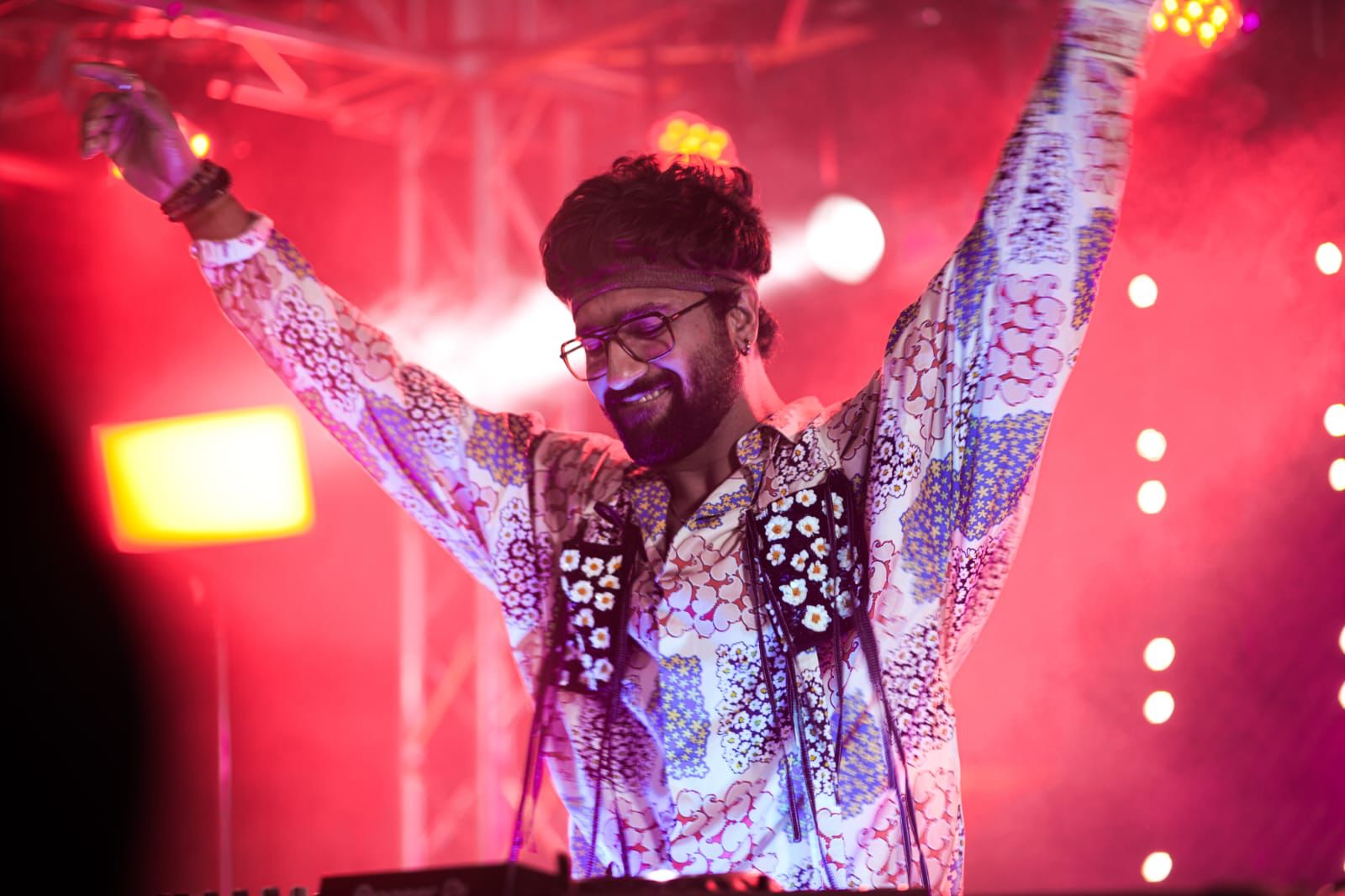 Kashyap's character design is intriguing although neither entirely convincing nor fulfilling. The female protagonists, who are both under 18, fall for men who are in their early adulthood. Now, that's the most hormonal of all ages and it was interesting to see a film where the characters do not even kiss, let alone explore their carnal desires. In a vulnerable moment, Amrita demands Yakub, "Kandha do" (give me your shoulder). Their connection, for that matter, is hard to comprehend. It may even be platonic if we overlook the overarching theme of the film. Why did they elope in the first place? Was attending the concert that big a deal? Almost Pyaar With DJ Mohabbat refuses to turn expository towards the couple, their feelings for each other and their presumed ambitions. As they innocently live each day as it comes, the community surrounding them is confounded by the baggage of bias indoctrinated for decades.
"I know my father," asserts Amrita (who is named after Amrita Pritam). Yakub, although unfamiliar with literature and all things cerebral, knows where he stands in a nation that does not think twice before bringing Pakistan into the picture. When Amrita sings peans of paternal love, Yakub is quick to point out that the man cares only for the family's pride ('khaandaan ki naak').
The couple in London has more larger-than-life hurdles to get over. If Ayesha's father is a textbook Bollywood villain (styling included), Harmeet's family scenario – although happiness-inducing in some ways – feels a lot laboured. I didn't quite understand why the young DJ was constantly brooding. The youngster's struggle to get somewhere in his career feels too first-world to digest. We even get a musician reminiscent of Amar-Kaushik (Akele Hum Akele Tum) to amp up the tension. Harmeet's reflexes at all points made me wonder if it was his first day as a person. Perhaps, a trip to the therapist would have helped – I'm sure the generation would vouch. Ayesha, on the other hand, knows why she has fallen for the guy. Even when a puzzled Harmeet says, "I am scared of you," the girl's passion refuses to dim. It was not surprising when Kashyap makes one of them read Emily Brontë's Wuthering Heights.
Almost Pyaar With DJ Mohabbat makes commentaries on homosexuality at various points. "Do ladke aapas mein karte kya hai?" asks an elderly woman and Yakub echoes the same. "Mohabbat," replies Amrita, the youngest and the wisest person in the room. Harmeet's boss is possessive about the chap and is on the verge of breaching boundaries. Yet, the teeny layer of loneliness and vulnerability made me feel for the character somewhere. There is also a frame of sexual violence which, I wish Kashyap had done away with. For sure, it does amplify the twin flame theory, but the gruesome image ruins the tone that the film attempts to set.
The politics of religion, too, is duly addressed. There's a scene where Amrita casually recalls how things changed over the years – starting with her Hindu family's modified diet. Amrita's family threatens Yakub's father, "It's enough that we let you live here," signalling how Muslims – as a community – do not belong here whilst the media yells 'Love Jihaad'. If Yakub in a brief chat with Amrita's grandmother discusses how a religion chooses one at birth, Harmeet's grandmother casually blames the Nazis (and not patriarchy) for the events that broke her family.
Kashyap's narrator (DJ Mohabbat) intermittently appears to mouth poetry with veiled social commentary. Unfortunately, the man is a misfit in a film that isn't traditionally romantic. As a matter of fact, I kept on wondering about Amrita and Harmeet's emotions towards their respective companions until Kashyap closed the arc pretty well in the finale. There is a reason why the film's title contains the word 'almost' which I initially assumed to be indicative of Gen-Z and their gamophobia. Also, to imagine the couples in a state of happy union (they are seen lying in their beds) before the inevitable jolts in their respective stories was a mini masterstroke. The moments blend in discriminatory elements such as politics, religion, nationality, class and morality onto a palette where the lovers' naivety sparkles bright.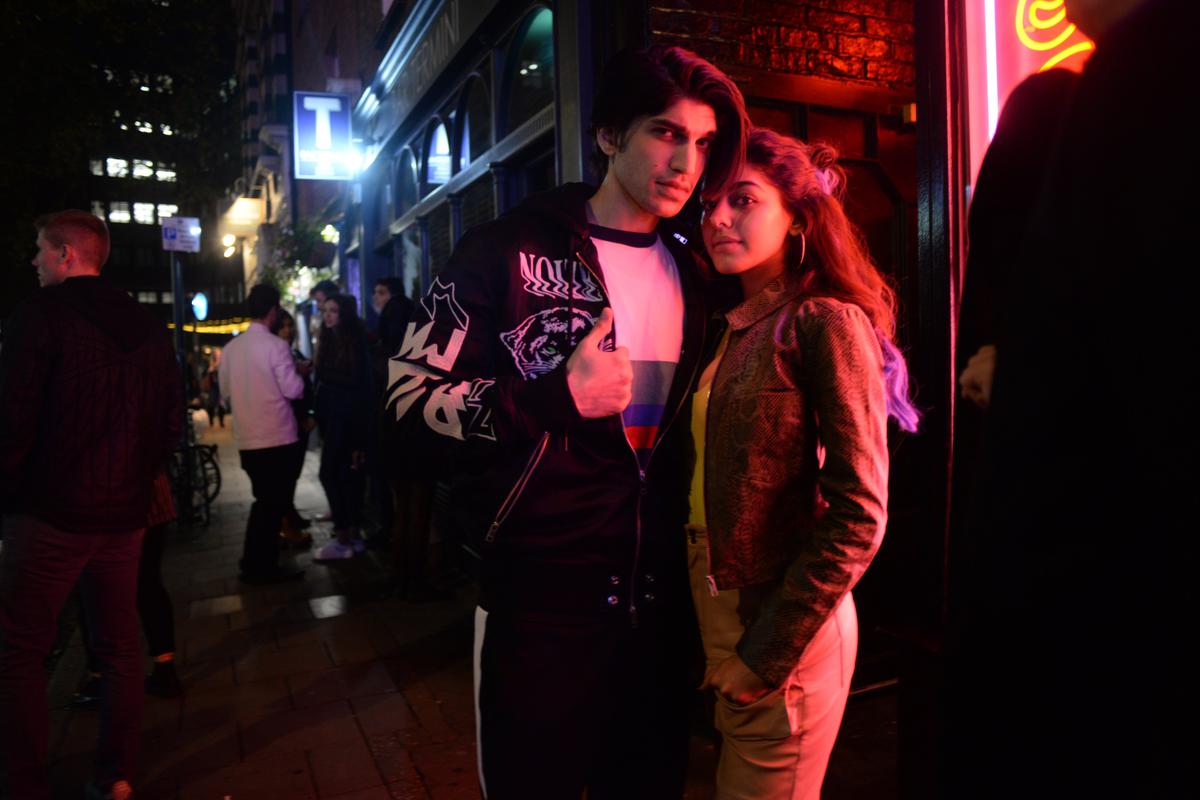 The actors are exceedingly impressive. Alaya F, who is easily the best in her generation, puts in a mesmerizing show. The actor's lack of inhibitions combined with her shapeshifting abilities confirms how she is here to stay and slay. First-timer Karan Mehta beautifully captures the innocence of a 21-year-old, especially Yakub. The actor's vulnerable face makes sure we feel bad for both the men for whatever happens to them. Vicky Kaushal's DJ Mohabbat, for a major chunk of the film, feels unnecessary even though the actor's innate charm cuts through the cracks in his characterization.
As is the case of every Anurag Kashyap film with a romantic core, the soul of Almost Pyaar With DJ Mohabbat lies in its music (Amit Trivedi). Shellee's lyrics peppered with Gen-Z lingo may contrast with DJ Mohabbat's Gulzar references and poetic verve, but it works in favour of the film. Notably, 'Duniya', 'Ghanghor Connection' and 'Mohabbat Se Hi Kranti' capture the chemistry of the lovers and the essence of the film with great beauty.
To my surprise, Almost Pyaar With DJ Mohabbat is not Anurag Kashyap's vacation film. Rather it is a film born out of curiosity and the writer in him seems to have had maximum fun weaving social context into modern relationships. Anurag's auteurial stamp, too, is intact in the film which screams his personality. Not having watched its trailer beforehand, I went in expecting a bona fide romance – something that Imtiaz Ali would make on a crazy day. As I exited the hall with mixed emotions, Kashyap's film made me wonder if romantic love is worth all the effort it needs us to put in. And how do we preserve its sanctity in these troubling times? Or was it always so messy and we were in a state of blissful denial? 
Rating: ★★★