'Pathaan' review – Shah Rukh Khan's film is a seven-course meal for a famished Bollywood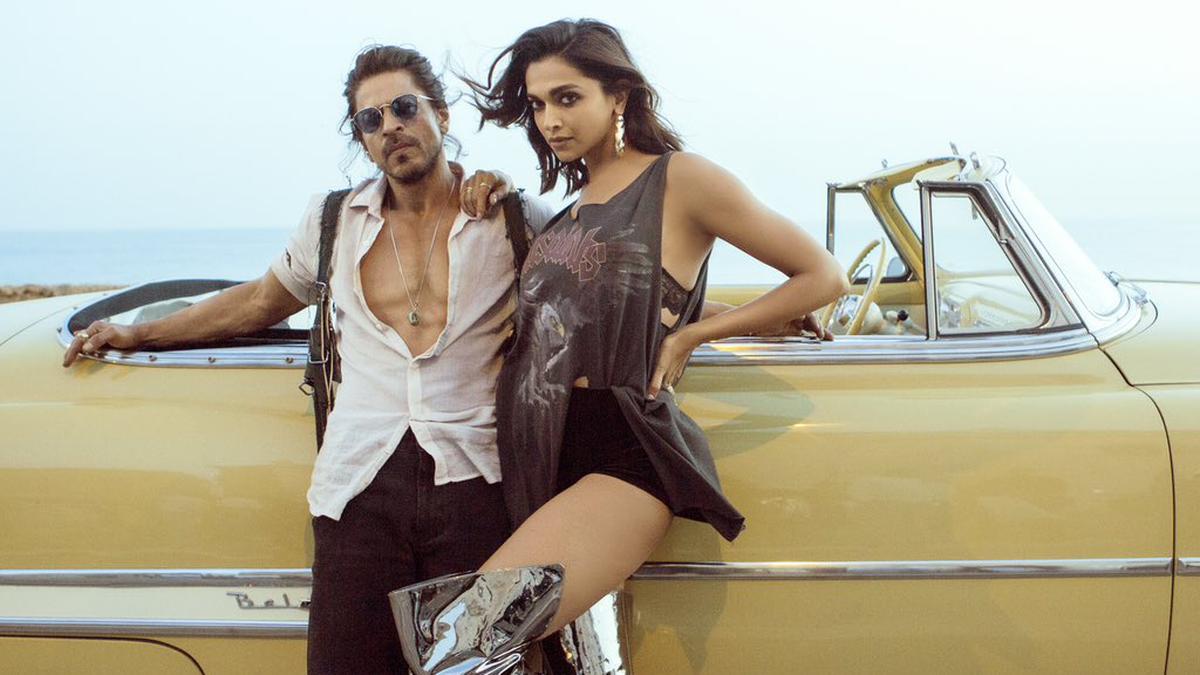 Read Time:
5 Minute, 42 Second
How often do we come across a film that bears the weight to go beyond critical acclaim and box office numbers? In today's perplexing political scenario, Pathaan is an unusual opportunity that isn't simply a feature film. As the famous adage goes, Siddharth Anand's film is a doomed basket with many crucial eggs to save. Its existence impacts businesses and the careers of the direct and ancillary parties, besides putting a large industry's reputation at stake.
On this date, with language films amassing numbers and international attention, Bollywood – with its minimized box office thunder – lies somewhere in a corner, clueless and hapless. Adding to its woes is the organized social media machinery that relentlessly harasses the industry with boycott calls. Hurt by the critical and commercial failure of Zero, the nation's beloved superstar Shah Rukh Khan went on a four-year-long hibernation only to become an unfortunate cog in bizarre political and communal chatter. India's sweetheart, Deepika Padukone, became a victim of bullying by social media bots. The movie house (Aditya Chopra's Yash Raj Films), currently celebrating its 50th year, has had a joyless time of late. For those who have a staunch belief in Bollywood, Khan, Padukone and Chopra, besides a tad unrealistic hope for a better India, Pathaan had to deliver. And boy, it does.
Narrated in flashbacks, Anand's film is about a patriotic RAW spy named Pathaan (Khan). One who is known to think from the heart, he works closely with senior agents Nandini (Dimple Kapadia) and Colonel Luthra (Ashutosh Rana). Their immediate threat is a rogue spy from the agency named Jim (John Abraham). Forming the third side of the troika is ISI agent Rubina Mohsin (Deepika Padukone). She comes in close contact with Pathaan and Jim to hunt for the mysterious 'Rakht Beej' in Russia.
ALSO READ: Shah Rukh Khan and 20 Incredible Women Who Matter
With a storyline that abounds in standard spy genre tropes, Pathaan wishes to garnish the proceedings with ample 'mass' elements. Writer Sridhar Raghavan gives the premise a magnificent spin that Khan and fans of mainstream Bollywood crave. The classic premise of a hero, villain and femme fatale, peppered with zingy music, throbbing action, meta-Bollywood moments, and punch lines is all you need to digest a tub of overpriced popcorn and cola. To top it all, Raghavan throws in a delightful star cameo (Salman Khan as Tiger is no longer a surprise) and treats us with lip-smacking nostalgia. Even the most cynical connoisseurs of meaningful cinema may find it hard to hide a smile when the onetime 'Karan Arjun' turn into Pathaan and Tiger. Together, the duo has great fun as they jump off trains, gulp OTC drugs and beat the baddies black and blue. 
Pathaan has glamour, scale and mind-boggling thrills as Anand packs Raghavan's screenplay with sound, soul and energy. The action sequences do not smell of blood and sweat as they did in RRR. The situations and twists belong to YRF's own Dhoom zone with heavy visual effects, making us wonder whether the entire film was shot on a green screen.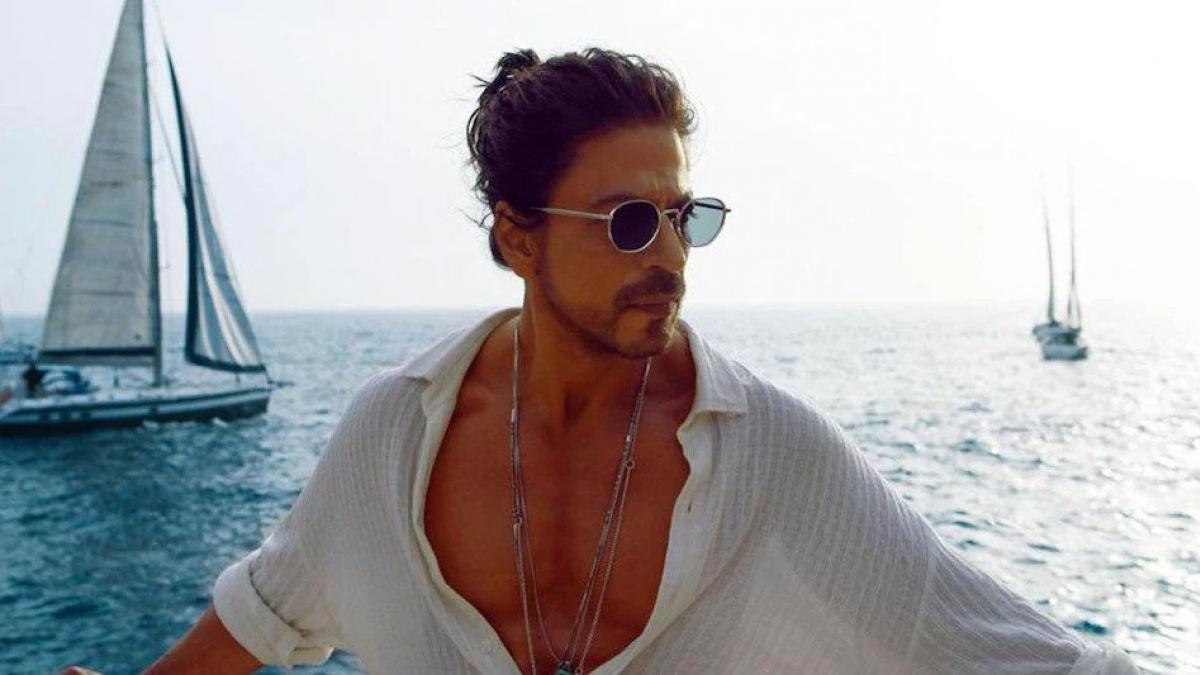 From what we have seen of the filmmaker's erstwhile works, Siddharth Anand knows the pulse of the hoi polloi. Nothing else explains dialogues that are designed for whistles and claps. In the days where Hindi films excessively employ English lines (Abbas Tyrewala). Pathaan is refreshingly rich in Urdu words – qatl, dilchaspi and khauff, to name a few. The template of commercial cinema stands completed with Vishal-Sheykhar's aptly placed musical numbers ('Besharam Rang' and 'Jhoome Jo Pathaan' spell riot) and Sanchit-Ankit Balhara's original score. Debutant DOP Satchith Paulose throws a mega surprise by pulling off a mammoth project with the mastery of a veteran. Be it in the flirty moments between Khan and Padukone or the long and pacy action sequences, Satchith's frames are exquisitely composed. The pre-climactic chase boggles your mind like no other.
On the flip side, Pathaan intermittently slackens in pace, especially as the leads' romantic liaison stands notably unexplored. Khan and Padukone make it work thanks to their proven chemistry, but their equation is never allowed to turn electric. In a similar film, Ek Tha Tiger, the romantic connection between the leads was more pronounced, making us root for the couple as much as their mission. For a change, I saw myself craving an extra song-dance number (or two) just so I could savour the actors, their godly looks and onscreen sizzle. Among other things, the Pakistani general's angle (including the cancer diagnosis) is one that the film could have easily omitted.   
ALSO READ: 25 Years of 'Dil To Pagal Hai': Yash Chopra's zingy musical is all heart
Shah Rukh Khan as Pathaan, in his newly acquired physique, is a treat to the sore eyes. All Pathaan would remind most of us is the degree to which the nation missed this enigmatic superstar who would tear the big screen with his trademark grin and dimples that deserve to be insured, pronto. I feared Deepika Padukone's part to be dumbed down as a Dhoom girl prototype or, worse, what Vaani Kapoor had to do in Anand's previous release, War. Dismantling my fears like a queen, the girl breathes fire and kicks asses in slinky sportswear. Padukone exudes oodles of oomph as she confidently dons the garb of a classic heroine. John Abraham undoes the trauma he induced with his recent releases by making Jim a confident, ferocious villain. Even though I didn't fully buy the intent behind the spate of crimes he orchestrates, the actor springs a pleasant surprise ast he perfect foil to Khan. Interestingly, Abraham walks away with more power-packed lines than Khan, and the actor does a swell job at that. Dimple Kapadia and Ashutosh Rana are well-cast in straight-laced supporting roles. As expected, Salman Khan is a hoot and a half in his not-so-tiny cameo. 
With Pathaan, Siddharth Anand strengthens his grip over Bollywood's masala movie syntax. How? For starters, he gets Shah Rukh Khan on board and then comes the writers (Raghavan, Tyrewala) who precisely know the ways to rig and spice up the game. In what ends up as Anand's finest directorial effort to date, the film ends on an immensely satisfying note, which makes sure to appease the patriot and the cinema buff in you. For an industry that consistently goes wrong with the mass action genre, Pathaan is a rare accomplishment. The feeling is akin to looking at a delicious buffet spread after days of famishment. It is so oddly satisfying to witness Khan dismantle every armchair theorist out there to 'save' Bollywood in style. All I could say to myself was, "my heart is so full,".
Rating: ★★★★