Read Time:
7 Minute, 56 Second
2022 was yet again a triumphant year for the Malayalam film industry. So much so that it was a gargantuan task to compile a list of the 10 best Malayalam films in a year filled with gems – left, right, and centre. There were massive theatrical hits that also found critical praise as well as exclusive streaming releases which went on to cross the boundaries set by language and culture. If Mohanlal faced two dubious failures (Aarattu, Monster), Mammootty continued his winning streak with three well-received films (Puzhu, Bheeshma Parvam and Rorschach). If Prithviraj Sukumaran garnered commercial success in rather run-of-the-mill outings (Jana Gana Mana, Kaduva, Kaapa, Gold), Nivin Pauly's attempt to return in full force (Mahaveeryar, Padavettu) met with middling results at the box office. The year also saw Kunchacko Boban knock it off the park with a bunch of ultra-versatile projects whilst Tovino Thomas made his presence felt with four interesting films. Basil Joseph continued to score big as an actor with as many as five releases.
Among the leading women, Manju Warrier had a rather cold year with two so-so projects (Lalitham Sundaram, Meri Awas Suno). Revathy and Navya Nair made strong returns as solo female leads in Bhoothakalam and Oruthee respectively. Meera Jasmine's attempt to do the same faltered in Sathyam Anthikkad's outdated Makal. It was Darshana Rajendran who walked away with quality and quantity as she stole the show with three remarkable films (Hridayam, Dear Friend, Jaya Jaya Jaya Jaya Hey) of disparate genres. Kalyani Priyadarshan was not too behind as she wooed us with spunky acts in three blockbusters (Hridayam, Bro Daddy and Thallumaala)
10. Oruthee
VK Prakash's Oruthee is a celebration of a woman's undying spirit. Even as the film kicks off, we know Radhamani will go to any extent to safeguard her family. Soon, the tribulations involve something that matters the most to the middle-class – money. In what is the film's primary twist, an incident threatens to drown her family into a major financial chasm. Navya is unbelievably good as she aces the body language, the dialect, and the perennial exhaustion her character endures. It's also a very physical performance and while stating so, I am not referring to the long chase sequence (stellar editing by Lijo Paul) in the final act. Notice Navya breakdown in the hospital room after her husband disappoints her in a phone call. Shot with unconventional VKP-styled camera movements (DOP: Jimshi Khalid), the actor delivers nothing but a masterclass – in a matter of seconds.
9. Aavasavyuham
An unusually devised mockumentary, Krishand's film unexpectedly is amongst the year's most entertaining titles. The writers pepper their material with traces of myriad genres while making us meet an array of unique (and life-like) human beings. Daring and earnest, the delicious taste of dark comedy that the film cleverly smuggles underneath a serious core theme is what appealed the most to my sense.
8. Bhoothakaalam
Revathy and Shane Nigam headline a quiet yet mind-numbingly spooky Bhoothakalam. Rahul Sadasivan's taut screenplays give his skills as a filmmaker enough and more fodder to work. It's not easy to decipher whether the film's scream quotient is higher on the papers, in the performances, or in the atmospherics. While the actors deliver understated yet thorough acts, the score (Gopi Sundar) and the cinematography (Shehnad Jalal) deserve brownie points for adding volumes of intrigue and fear to the premise.
7. Bheeshma Parvam
It isn't a film that you watch for its story. You would see the twists arrive from a distance. There is a clear demarcation between friends and foes – right from the early reels. Amal Neerad's film rather is a celebration of a world that is familiar yet larger-than-life. Whilst the plot is as universal and timeless as it gets, the vintage milieu and the stylized canvas make it a thoroughly engaging ride. The finale, which screams Amal Neerad in every running second, is so engrossing that you refuse to look at the logical loopholes. Perhaps it's also because Malayalam cinema has been starving for a wholesome masala actioner such as Bheeshma Parvam – where a man of Mammootty's stature would not only rescue his family but also the world around him.
6. Paka (River of Blood)
As the film closes, it indicates how it's a saga that might never see an end. It's a generational curse that can never be healed with love. The characters and their bloodline seek blood and so does the metaphorical river. Filmmaker Nithin Lukose, while narrating a story about a familiar ilk, delivers a masterful crime classic that is a glowing benchmark for the genre in Malayalam cinema.
5. Dear Friend
In what must be the most heartbreaking and realistic saga on friends to surface in Indian cinema in a long time, Vineeth Kumar's film leaves you with an ache in your heart. Performed splendidly by the ensemble cast, the film's nuanced screenplay and suspenseful narrative make sure to leave an indelible impact in your mind.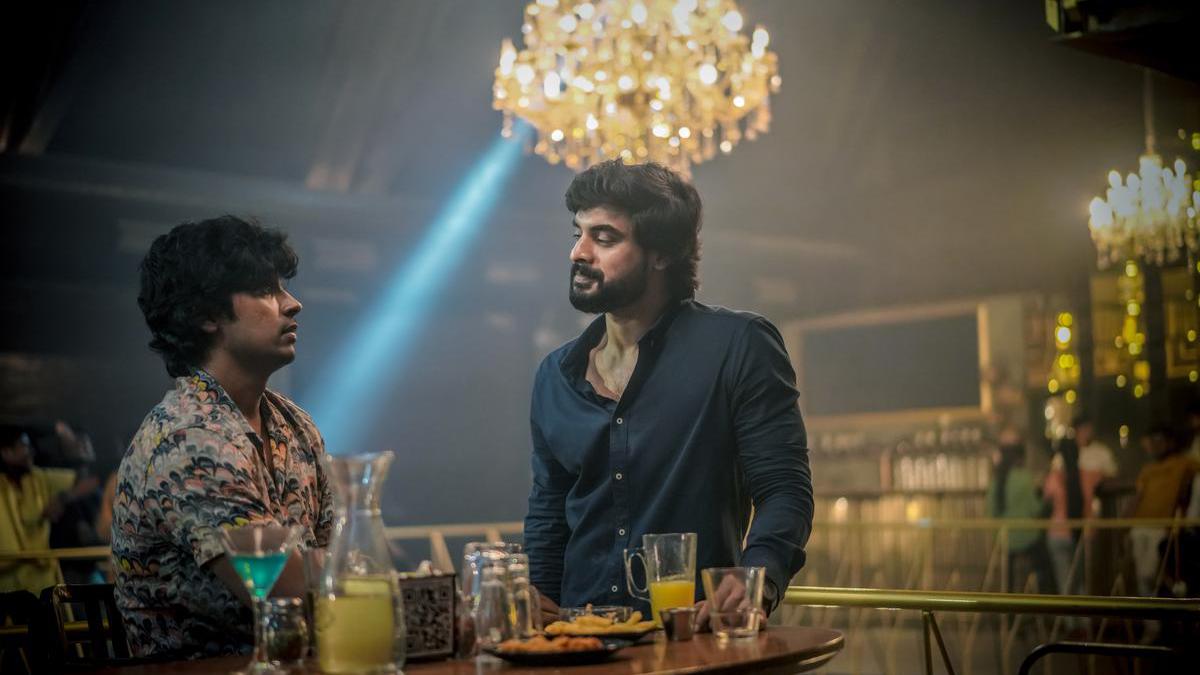 4. Nna Thaan Case Kodu
One that abounds in organic, situational humour, Ratheesh Balakrishnan Poduval's film is firmly rooted in the local culture. If DOP Rakesh Haridas lenses the intimate frames to perfection, Jotish Shankar does a swell job with the art direction. The lines sparkle in a brand of comedy so specific to the region that the subtitles might miss out on a chunk of its original flavour. Speaking of subtitles, I observed the film cheekily contextualizing the story when the Chief Minister's hometown (Kalliassery) gets annotated as Pinarayi in English.
3. Thallumaala
Khalid Rahman's action-musical revels in its glam, ultra-modern exterior. It does not really intend to project the psyche of its target audience but what it does is to catch their pulse with dexterity. Right from the thumping nature of its sounds, moments that emanate the bounciness of TikTok videos, and frames that match the vibrancy of Instagram reels, the film is a rip-roaring festival for the masses that is sure to be savoured with hoots and thunderous applause.
2. Ariyippu
As unalike as they are, Mahesh Narayanan's films constantly appeal to my taste. Be it in the vigour of Take Off, in the air of suspense in C U Soon, or in the larger-than-life mounting of Malik, I could also sense a filmmaker with a crystal-clear voice. In his latest Locarno-nominated Ariyippu, the writer-editor-director puts forth a brave multilingual tale with a soulful, beating heart. Featuring marvellous central acts by Kunchacko Boban and Divya Prabha, the film is an intimate journey into a married couple's perplexed minds. Technically proficient and persuasively penned, the film astutely analyzes the pangs of blue-collar workers being dragged into unexpected misery in an unknown land.
1. Jaya Jaya Jaya Jaya Hey
Some say cinema is to entertain. Others say cinema is to influence. I'm sure filmmaker Vipin Das laughed all the way to the bank as he delivered the year's mega surprise – a film titled after a verse from the Indian National Anthem: Jaya Jaya Jaya Jaya Hey.
Laced with delicious wit and a mind-boggling twist, Das's film is a thunderous critical and commercial hit for a reason. A middle-finger salute to patriarchy and misogyny that are shamelessly celebrated in many Indian families, the Basil Joseph-Darshana Rajendran starrer is an extraordinary entertainer that also acts as a long-pending eye-opener to a constricted society. It is the Malayalam film of the year, without an iota of doubt.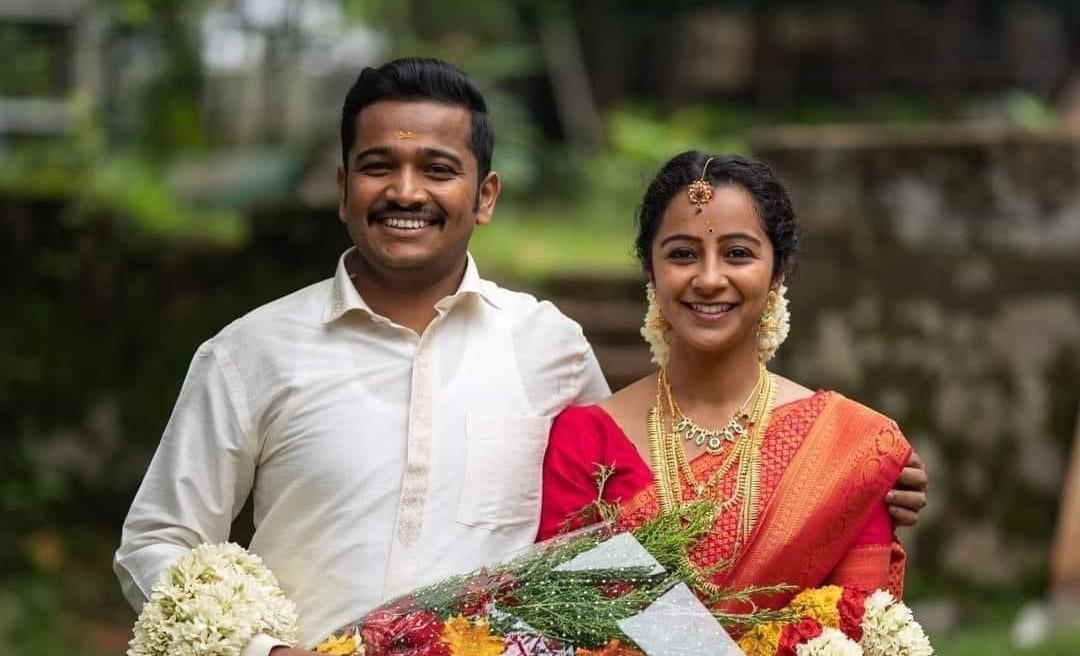 Special Mentions: Rorschach, Saudi Vellakka, Puzhu, Pada, Kuttavum Shikshayum, Oru Thekkan Thallu Case, Freedom Fight and Malayankunju
P.S.:- Only full-length feature films have been considered while compiling the list and not individual (although striking) segments from anthologies.
HALL OF FAME
Actor of the Year: Kunchacko Boban (Ariyippu, Nna Thaan Case Kodu, Pada, Ottu)
Actress of the Year: Darshana Rajendran (Hridayam, Dear Friend, Jaya Jaya Jaya Jaya Hey)
Best Performance in a Leading Role (Male): Mammootty (Puzhu)
Best Performance in a Leading Role (Female): Navya Nair (Oruthee)
Best Performance in a Supporting Role (Male): Arjun Radhakrishnan (Pada)
Best Performances in a Supporting Role (Female): Srindaa (Freedom Fight) & Bindu Panicker (Rorschach)
Best Ensemble Cast: Pada
Best Debut (Male): P. P. Kunhikrishnan (Nna Thaan Case Kodu)
Best Debut (Female): Devi Varma (Saudi Vellakka)
Best Soundtrack: Hridayam (Hesham Abdul Wahab)
Best Song: 'Darshana' by Hesham Abdul Wahab (Hridayam)
Best Lyrics: Vaisakh Sugunan ('Aadalodakam' from Nna Thaan Case Kodu)
Best Original Score: Vishnu Vijay (Thallumaala)
Best Playback Singing (Male): K.S. Harisankar ('Madhukara' from Mahaveeryar)
Best Playback Singing (Female): K S Chithra ('Ponni Makale' from Malayankunju)
Best Choreography: Sumesh and Jishnu ('Rathi Pushpam' from Bheeshma Parvam)
Best Story: G. R. Indugopan (Oru Thekkan Thallu Case)
Best Screenplay: Sharfu, Suhas and Arjun Lal (Dear Friend)
Best Cinematography: Abraham Joseph (Kumari)
Best Editing: Nishadh Yusuf (Thallumaala)
Best Costume Design: Sameera Saneesh (Oruthee, Bheeshma Parvam)
Best Art Direction: Vaishnavi Reddy, Vijo Kannamballi (Bheeshma Parvam)
Best Dialogues: Ratheesh Balakrishnan Poduval (Nna Thaan Case Kodu)
Best Sound Design: Vishnu Govind and Sree Sankar (Malayankunju)
Best Action: Supreme Sundar (Thallumaala)
*****
ALSO READ:
The 10 Best Bollywood Films of 2022
The 10 Best Malayalam Films of 2021
The Curious Case of Female Voices in Malayalam Cinema
The 10 Best Malayalam Feature Films of 2018