In early 2021, Malayalam cinema's beloved actress Samyuktha Varma decided to stage a minor comeback. Once a celebrated heroine, with two consecutive Kerala state awards in her kitty, Varma was among the most successful names in the industry. Her erstwhile fans were aghast when the acclaimed actor surfaced with a television ad for a food brand. "This does not feel like our Samyuktha," The reaction was amusing because the actress has aged like fine wine over the two decades of her absence. The factor that was amiss was the voice. Varma's dialogues in all except one film were dubbed by professional dubbing artists, predominantly Bhagyalakshmi. What must have prompted the actor, a native Malayali with excellent diction (which we witnessed in Mazha) to not lend an accent of completion to her acting roles?
In the late dubbing artist Anandavally's words, a heroine's shelf life in Malayalam cinema is extremely short. Perhaps they chose not to waste this precious time frame to slog over something that was known to be difficult. Instead, they would invest their time by giving a call-sheet to another film. Anandavally has been the designated dubbing voice for several celebrated artists – many of whom bagged coveted awards as her voice beamed loud in the cinema halls. The artist's first breakthrough was the 1980 film Manjil Virinja Pookkal which bagged the leading lady Poornima Jayaram the Best Actress trophy at Kerala State Film Awards. This was followed by many including Madhavi, Suhasini, Urvashi, Shanthikrishna repeating the feat. If Geetha was closely linked to Anandavally's voice, actors like Sumalatha delivered iconic performances (Thoovanathumbikal, Isabella) with her. Unbelievably versatile with her vocal skills, Anandavally would often dub for two actors who shared screen space in a film (Lakshmi and Urvashi, in Bharatham, for instance) besides lending voice to children and the elderly. If her spectacular voiceover for the septuagenarian Sarada Nair in Kanmadam was widely noted, the actor also dubbed for a man in the 1989 film Kaalalpada. In Shaji Kailas' film Sthalathe Pradhana Payyans (1993), she provided her voice for as many as five characters – including the leading lady Geetha.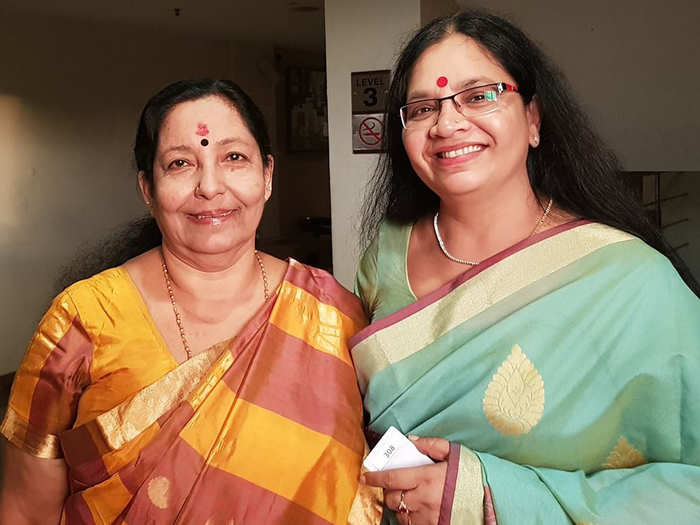 Similar to how the Samyuktha Varma ad was received, when seasoned dubbing artist Sreeja Ravi decided to appear in a full-fledged role in the 2020 film Varane Avashyamund, film lovers were visibly displeased. It was the sharp resemblance her voice bore to that of actress Kavya Madhavan. Kavya in her immensely successful career dubbed for herself in just a handful of films. Blame it on the actor's belief that her voice is hoarse, it was through Sreeja's borderline teenage-sounding vocal cords that she ascended to stardom. Sreeja herself has been in the business for over four decades, having dubbed for a slew of starlets including Sunitha, Maathu, Devayani, Divya Unni, Shalini, Laila, Rambha, Anushka Shetty, Nayanthara to even Juhi Chawla and Katrina Kaif in their solo Malayalam outings. Sreeja's pleasant yet thin voice was seen to lift scenes involving high-voltage melodrama.
In the '80s when Sreeja was slowly finding her footing in the dubbing industry, Ambili emerged with a similar kind of voice – serene, high-pitched, and innocent. Perfectly suited for teenaged characters bound by the traditional tharavadu (ancestral house) setup, Ambili became the staple voice for the late actress Monisha – whose debut performance in Naghakshathangal bagged her the National Award for Best Actress. A point to remember is that it occurred at a time when the National Film Awards did not have a category to commend voice artists. Even after Monisha's untimely demise, Ambili remained a name to reckon with in Malayalam cinema. Her voice rendition for Suparna Anand in Padmarajan's iconic Njan Gandharvan (1991) remains unforgettable.
Bhagyalakshmi, who is easily the most popular voice artist of all time in Malayalam cinema, became the dubbing voice to almost every leading female actor working in the '80s and '90s. Whether they were native Malayalis or actors from other industries dropping in to do their occasional Malayalam projects, Bhagyalakshmi was considered the avant-garde voice of the heroine. While the artist had her share of limitations – especially when it comes to acing dialects – she masterfully fine-tuned her skills over the years. With her well-rounded, supremely feminine voice pleasing the industry and viewers alike, the artist quickly became a hot favourite with the Shobana, Urvashi, Amala, Meena, Vani Vishwanath, Nadiya Moidu, Karthika, Soundarya, Kanaka, Khushboo, and Revathi among others.
Despite their names being associated with superstars at all points, the reigning divas rarely insisted that their voices be dubbed by a certain voice actor. If Geetha did that for Anandavally, Shobana's personality became closely linked to Bhagyalakshmi's voice – especially after her National Award win for Manichitrathazhu (1993). She dubbed for Nadiya Moidu in Nokketha Doorathu Kannum Nattu (1984) which proved to be a breakthrough for both – making their collaboration continue throughout Moidu's career. Meena gained a foothold in the industry with Bhagyalakshmi as her voice for a long time except in 2004 film Natturajavu where Anandavally's voice proved a major mismatch. But it was in 2006 that director Kamal tried Praveena's voice on the actor in his film Karutha Pakshikal. An in-demand name to star opposite senior stars to date, Meena's current screen voice is Devi S – an association that strengthened furthered with Drishyam (2013) and its sequel Drishyam 2 (2021), both monumental blockbusters in Malayalam cinema. Such associations are rare in the film industry. Female actors who juggle from one film set to another leave it to the filmmakers to fix their voices in the dubbing studio.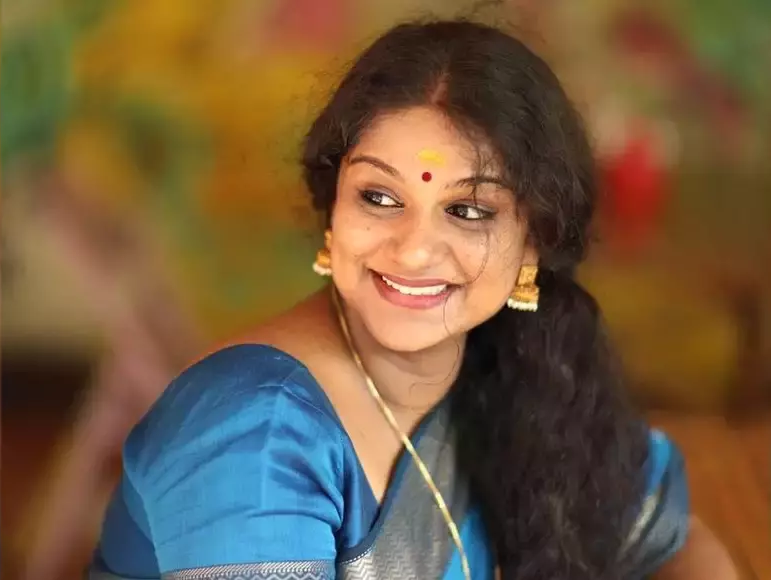 Female dubbing artists are also famously asked to salvage an otherwise dismal performance by actors. If Mammootty complimented Sreeja Ravi after she revived Katrina Kaif's lifeless turn in Balram vs. Tharadas (2006), Anandavally once reminisced how she worked around Nafisa Ali's pilot track in Big B (2007) which came with absolutely no sync. Devi S rescued poorly lip-synced performances by Genelia D'Souza in Urumi (2011) and Kamalini Mukherjee in Pulimurugan (2018) among a handful of others. A regular with Priyadarshan's Malayalam films, Bhagyalakshmi is famous to have elevated complex roles enacted by non-Malayali actors. Cases in point were Pooja Batra in the Chandralekha (1997) and Bhavna Pani in Vettam (2004)­­ – both strong performances even otherwise. In the latter, Bhagyalakshmi breathed life into an unusual half-comedic, half-dramatic part almost letting the actress topple her leading man Dileep with her magnetic presence. A similar role with comic variations was rendered to perfection by dubbing artist Suma Scaria in 1991 film Kadinjool Kalyanam. Despite not being the lead heroine Urvashi's regular screen voice, Suma's terrific dialogue rendition was key in making their character Hridayakumari iconic.
The culture of dubbing for A-list female actors was not too prevalent in Malayalam cinema until the mid-'70s. Predominantly based out of Chennai until then, the starlets from the yesteryears, Sheela, Ambika, K R Vijaya, and Jayabharathi chose to dub their own voices. The sole exception among those in the top league was Sharada who employed the voice of seasoned actor and dubbing artist T. R. Omana for her film roles. Sharada went on to bag two National Film Awards for Best Actress (known as Urvashi Award back then) whilst Omana's contribution to the performance went unnoticed. Likewise, two of the pioneering names from the 70s and the 80s, Lakshmi and Seema had theatre-film actress Kottayam Shantha as their voice counterpart. Dubbing in Malayalam cinema, much like acting, is also a profession that artists are seen to carry forward through their children. Ambili, the daughter of yesteryear dubbing artist Pala Thankam, got married to prominent male voiceover actor Chandramohan. Sreeja Ravi's daughter Raveena Ravi is now a sought-after name in Malayalam and Tamil industries. Nithuna Neville Dinesh, who won immense praise for her dubbing in Urumi (for Nithya Menen) and later in the 2012 film Ozhimuri (for Bhavana), is the daughter of a noted dubbing artist from the '80s, Meena Neville.
Until the early 2000s, Malayalam films also found a decent market in the shabrarekha industry, which is a film released in audio format as cassette tapes. In this audio-only scenario, the dubbing artists served as the film's female leads even though the actresses' photographs appeared on the inlay cards. Voice acting reached its pinnacle of popularity in Malayalam cinema when actor KPAC Lalitha appeared as the faceless female lead in Adoor Gopalakrishnan's Mathilukal (1989) – a film based on Vaikom Muhammad Basheer's literary work by the same name. A cumulative result of all these factors invited wide recognition and good remuneration for female dubbing voices in Malayalam cinema. As a result, many small-time actors opted to make it their full-time vocation. The profession is also quite friendly to women from conservative families who may cite issues if their young daughters were to romance on screen. This reminds us that a majority of topline female dubbing artists, barring Vimmi Mariam George (a former RJ), have also been actors in films, theatre or television serials. Devi S started off as a child actor in Doordarshan's popular teleserial Oru Kudayum Kunjupengalum before accidentally stumbling upon the art of dubbing. Angel Shijoy, too, has had a similar trajectory, and both went on to take up adult dubbing roles early in their lives. Veteran artist M. Thankamani was also a full-time employee at All India Radio (AIR) besides working occasionally in theatre productions. Another AIR retiree Latha Raju – also an actor and playback singer – has won several state honours for her contribution to music and cinema. Lesser-known voiceover artists such as Sarada Teacher, Jolly, and Valsamma stuck to smaller voice roles in films while grabbing meatier work in the television dubbing arena. They were not known to have had careers in acting at any point.
The female dubbing community did face a minor setback when a new league of native heroines emerged in the late '90s. By then Urvashi had progressed to heroine-centric films and had started to go behind the microphone.  Manju Warrier who rose to prominence in this period was a game-changer. Warrier, unlike Samyuktha Varma and Divya Unni, chose to use her voice after her debut film Sallapam, which was dubbed by Sreeja Ravi. The actor's adamance bore fruit as she eventually joined the likes of Malayalam cinema greats on sheer merit of her talent which was made wholesome by her distinctive voice. After Warrier's early exit from the filmdom, it was Navya Nair who debuted in 2000 took the baton ahead by insisting to use her voice in all except two of her Malayalam films. After gaining widespread acclaim with her landmark act in Nandanam, Nair also became a rare actress to earn the approval of mimicry artists – a privilege enjoyed by male actors. Her contemporary Bhavana, too, occasionally dubbing in her versatile voice and whenever she didn't, the performances lacked the usual magic. Other actors who deduted in the same decade, Mamta Mohandas, Meera Jasmine, and Samvrutha Sunil followed suit. However, the scarcity of mature-looking actresses to pair up opposite superstars Mammootty and Mohanlal were often fulfilled by actresses from other industries – Meena, Mohini, Padmapriya, Vasundhara Das, Laya, Kaniha, Priyamani, Sneha, Lakshmi Gopalaswamy, Meera Vasudevan, Andrea Jeremiah, Bhumika Chawla, Vimala Raman, and Raai Laxmi to name a few – thereby cementing the need of dubbing artists in Malayalam cinema.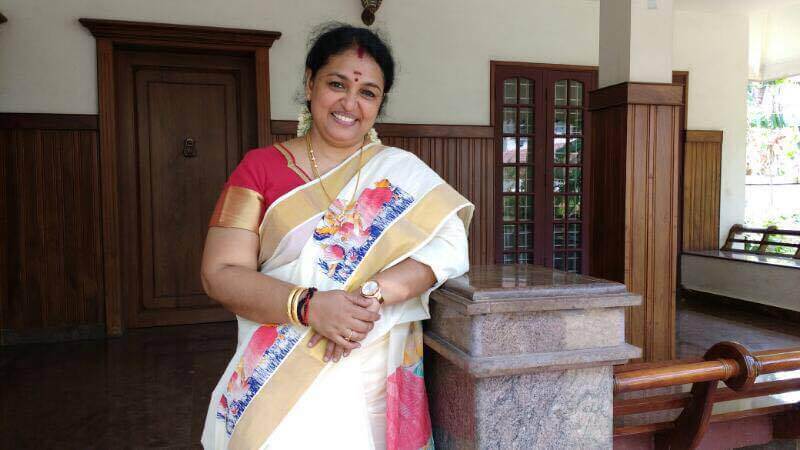 Now, the question arises on why the dubbing profession is largely a woman's territory to date. This can be answered if we address why the audience accepts only those heroes who can dub for themselves. If Fazil's Manjil Virinja Pookkal gifted stardom to several talents including Mohanlal, Anandavally, Poornima Jayaram, and Jerry Amaldev (music composer), a key element of the film that soon vanished into obscurity was its leading man – Shankar. Not considered a bad actor, Shankar insisted on having his voice dubbed by Chandramohan (in most of his films) for reasons best known to him. The paying public that insisted on hero-worshipping their screen idols failed to absorb a unique sense of familiarity from the actor. Before he would realize it, his career as a hero hilt a halt. It was believed that if mimicry artists of the times would imitate your voice and antics in their gigs, you have arrived as a superstar – a phenomenon that never occurred to Shankar. The same could be said about promising actors Jose, Rahman, and Vineeth whose voices were famously dubbed by Chandramohan and singer-actor Krishnachandran. Rahman, who was a teenage heartthrob in the '80s, saw his career nosedive suddenly whereas Vineeth who nailed a bunch of unusual adolescent leading parts seldom put his vocals to use – a decision that cost both actors their careers. After staging their comebacks several years later, the actors chose to dub for themselves. In a masterstroke, Vineeth even won the Kerala State Award for the Best Dubbing Artist by lending his voice to Vivek Oberoi in the 2019 film Lucifer.
So, what is the future of dubbing in the days of sync sound? The answer is that dubbing is here to stay in Malayalam cinema. Vimmy Mariam George once stated her live dubbing experience on sets of the film Loudspeaker (2009) for Bollywood actor Gracy Singh. This proves how the formats may change but dubbing artists' careers would always flourish. It does not help that Malayalam is relatively a tough language to learn purely for vocational purposes. From a producer's point of view, it always easier to get smaller characters dubbed in a film – often by the same voice talent instead of devoting hours to tutoring a supporting actor or a junior artist in nuances of dubbing. As for voice actors, newer avenues are opening up with an endless number of television serials, advertisements, OTT channels, children's shows, and the never-ending inflow of regional language films to be dubbed in Malayalam. To nobody's surprise, leading Malayalam dubbing artists of today, Angel Shijoy, Riya Saira, and Sneha Paliyeri are busy as bees.
Last but not the least, dubbing voices for leading ladies is not a trend exclusive to Malayalam cinema. It is prevalent in every industry that offers roles to actors who are either non-native or are unwilling to take the extra strain of recording their lines. Even the biggest superstar of South India, Nayanthara gets her voice dubbed by popular voice artists – Deepa Venkat, Savitha Reddy, Sreeja Ravi, and Raveena Ravi. Many of the actresses (Saritha, Kaniha, Revathi, Rohini, Bhanupriya, Srinda, Meena, Sukanya) and playback singers (Chinmayi, Shakthisree Gopalan, Anne Amie) have lent their voices to others in films. However, in Malayalam cinema, the profession of dubbing has been widely acknowledged and there are active unions for their welfare including DAAFT (Dubbing Artists Association for Film & Television) and another backed by FEFKA (Film Employees Federation of Kerala).
Voice talents are no longer artists who operate in hush-hush. They are extensively appreciated, awarded, and are seen interviewed frequently. So, the next time you are mesmerized by a female actor's performance, do cross-check the list of dubbing artists in the end credits scroll. It might easily be the National Award-winning excellence of Devi S powering Meena's vulnerable act in a prospective sequel to Drishyam 2.