'Padavettu' review – Nivin Pauly and Shammi Thilakan lock horns in a rustic underdog tale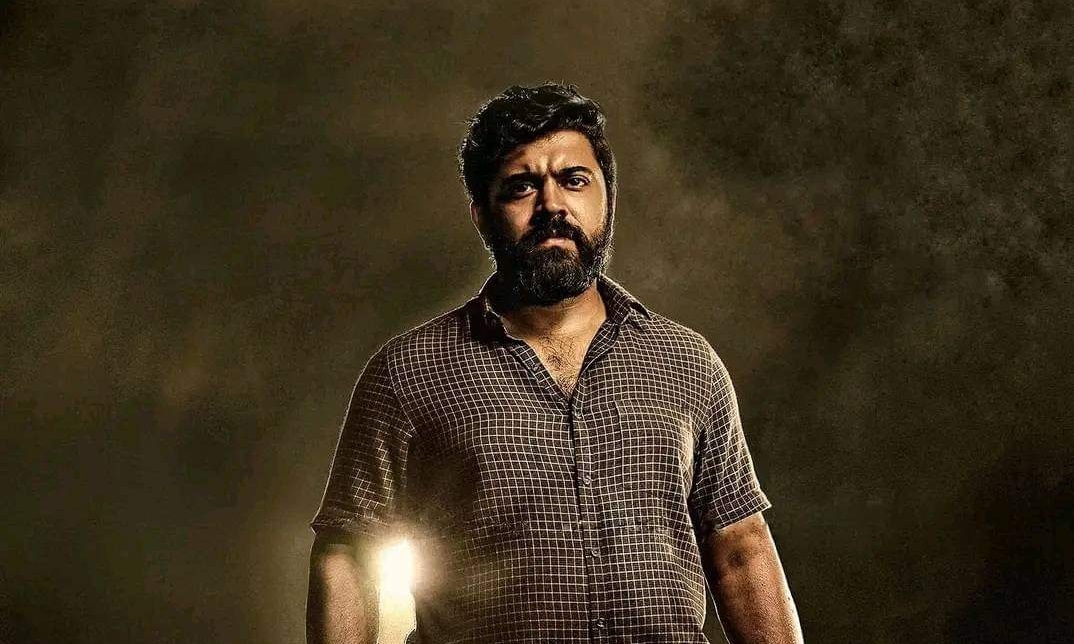 Read Time:
5 Minute, 23 Second
Who is an unlikely hero? A movie star isn't. Nor is a sportsperson or a politician. It is the common person whose listless identity conceals the potential to hit you where it hurts. The quieter they are, the louder will their explosions sound. In Liju Krishna's Padavettu, Nivin Pauly sheds his amiable Premam syrupiness to get into the skin of an embittered, unemployed man who slowly boils within to spread like forest fire eventually.
Set in a sleepy village named Maloor in Kerala's Kannur district, Padavettu sees Ravi (Nivin Pauly) at its epicentre. An unemployed youth who lives with a foster parent Pushpa (Remya Suresh), Ravi is still reeling from the trauma of an accident that dented his pace. Ravi and Pushpa share a bitter relationship which emerges from his reluctance to engage in any work whilst she toils hard to make ends meet. Liju Krishna's film, however, is not focused on this dysfunctionality. It is centred around the nightmare that a political party – or rather, an ideology – causes to dismantle this arrangement to eventually force Ravi to break out of his slumber.
As the local panchayat election approaches, Kuyyali (Shammi Thilakan), the leader of the opposition party plays the mastermind to design an unprecedented election campaign. It involves a plaque (sponsored by the man himself) in front of Ravi's residence. One plaque makes way to many more and, in no time, the unassuming villagers become pawns in a larger game plan. Padavettu, in some ways, is carved out of the classic revenge template where a one-man-army trounces a zamindar who wrongs a clan of gullible villagers. Its politics does not run in the form of undercurrents. It is direct and it lands with a loud thud on the face.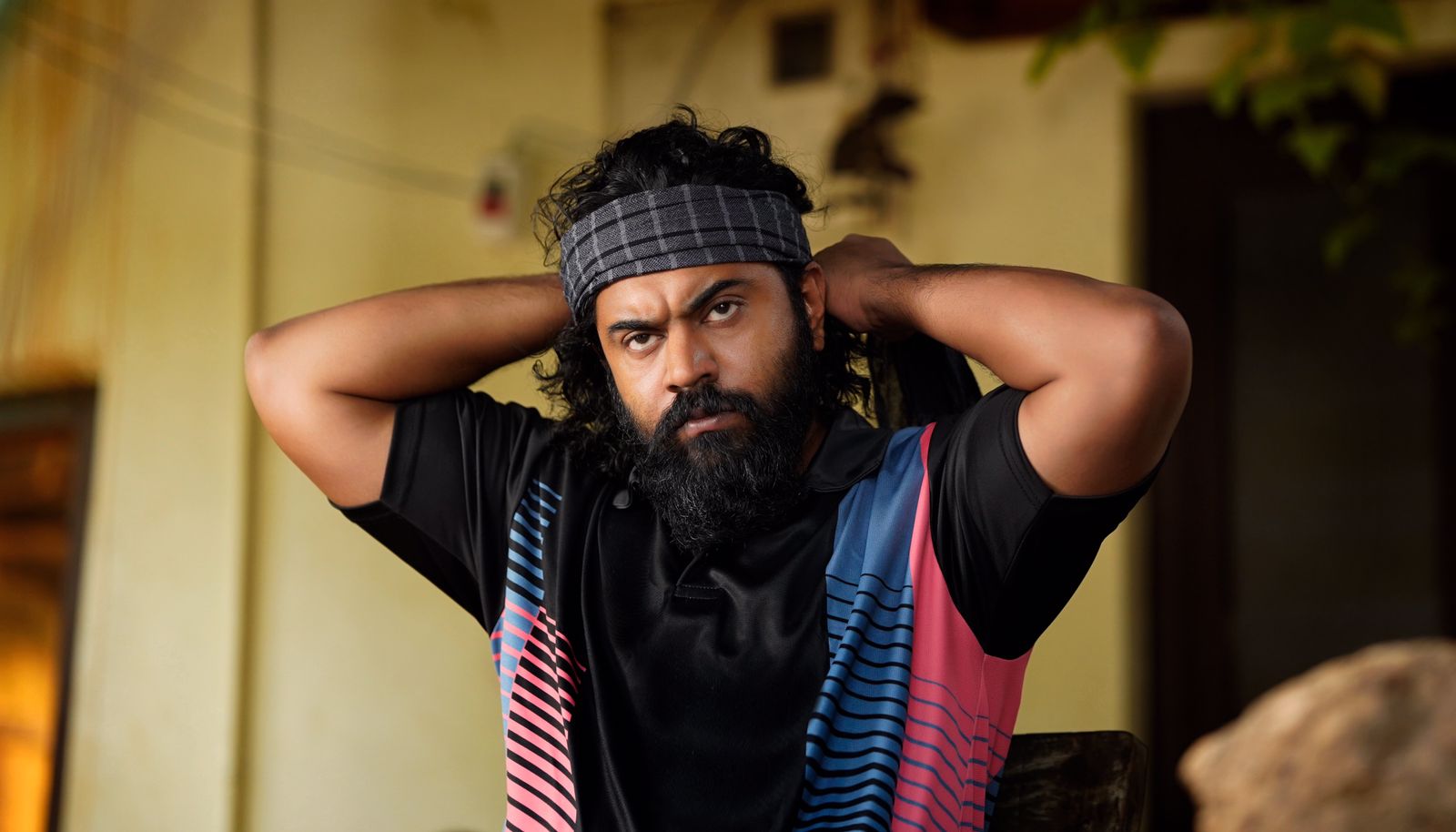 "If we don't have our own plans, others will make us part of their plans," says Ravi upon relinquishing his vow to be quiet. The man's journey is not entirely convincing as the final act nearly topples his character design. It made me guffaw reminiscing Suniel Shetty 50 paise to 500 crore scheme in the Bollywood film Dhadkan. Is it that easy to rise from the ashes? Yes, there are enough trigger points, but I simply couldn't buy the industriousness that causes Ravi to construct an empire in the blink of an eyelid. For sure, the 'change' is essential to make him a worthy enough opponent against Kuyyali and the film does justify it in the pre-climax. The election campaign sequence is intense with almost every key player participating to the fullest. The anger from both sides, followed by Ravi's retaliation is the film's high point.
Padavettu is abundant in sub-stories. One is that of Mohanan (Shine Tom Chacko) whose father falls prey to a wild boar. Another is that of Manoj (Manoj Omen) whose casual mocking triggers a thought in Ravi's mind. It's a nice, although predictable, touch to have them develop a friendship eventually. The same catalytic purpose is served by Ravi's love interest Shyma (Aditi Balan is wasted) who is now a divorcee. Lastly, Ravi's neighbour Govindan's (played with impeccable flair by Sudheesh) obsession with his loudspeaker is yet another clever plot point to not only help the protagonist evolve but also to vocalize the local political climate. The writer (Liju Krishna himself) foreshadows Ravi's actions (more than once) only to be averted by a bigger twist.
Liju Krishna's film is not apolitical like Sathyan Anthikkad's Sandesham, to which it bears a strong thematic resemblance. You wouldn't need a magnifier to understand who's who. If the capitalistic party lures the common man to capture power with astute marketing, the ruling party does not seem to have much say in the turn of events. Barring a rather scathing public speech, they are shown in a far better light as propagators of art and culture.
Liju Krishna is clearly a better director than he is a writer. The primary issue with Padavettu, which is with respect to its ambitions, stands glaringly exposed. What does it want it to be? The film is neither a full-blown masala actioner nor is it a stark political satire. Liju Krishna's film shifts tones like a pendulum, resulting in an experience that is rousing yet never fully believable. For example, I had a tough time convincing myself that an odd and obscenely conniving entity like Kuyyali would exist in a universe where Ravi and Pushpa lived.
ALSO READ: 'Mahaveeryar' review – A surreal coup by Malayalam cinema top brass
Nivin Pauly is astounding as the brooding Ravi. For a star who has been lying low for a while, Padavettu would serve as a roaring comeback vehicle. In a tailor-made part, the actor stuns with his intense stares, vigorous fights and sharp dialogue delivery. The astutely picturized hunt for the wild boar is one that is sure to thrill you to bits. In what must be a massive compliment, Shammi Thilakan increasingly resembles his illustrious father (the late Thilakan) as the scheming Kuyyali. While the actor spells fire throughout, the single shot of the man filmed outside his residence (clad in a dhoti and a white dog for company) is so powerful that he makes it impossible to not hate the despicable man. Remya Suresh is a revelation as she sinks deep into Pushpa's everyday miseries. Shine Tom Chacko is very good in a minor role although we end up missing him in the last reel. The remaining players are either catalytic (Manoj Omen, noteworthy) or they exist to increase the film's star wattage (Indrans, Sunny Wayne and Vijayaraghavan, all underused). Jaffer Idukki deserves a special mention for a delightful little cameo as he sprinkles humour in an otherwise grim drama.
All said and done, Liju Krishna's debut film makes for a rousing big-screen experience. Writing inconsistencies aside, the messaging is clear and the film is technically proficient. If Deepak D. Menon's atmospheric camera lands you in the heart of a rural Kannur village, it is the gorgeously cut (Shafique Mohamed Ali is the editor) night sequences that will take your breath away. Govind Vasantha's songs and original score lend gravitas to a narrative that is otherwise devoid of heightened drama. Minimal on the exterior, Padavettu is a decent appendage to Malayalam cinema's enviable portfolio of quality films.
Rating: ★★★