'Thallumaala' review – Khalid Rahman's action musical is a rousing testosterone fest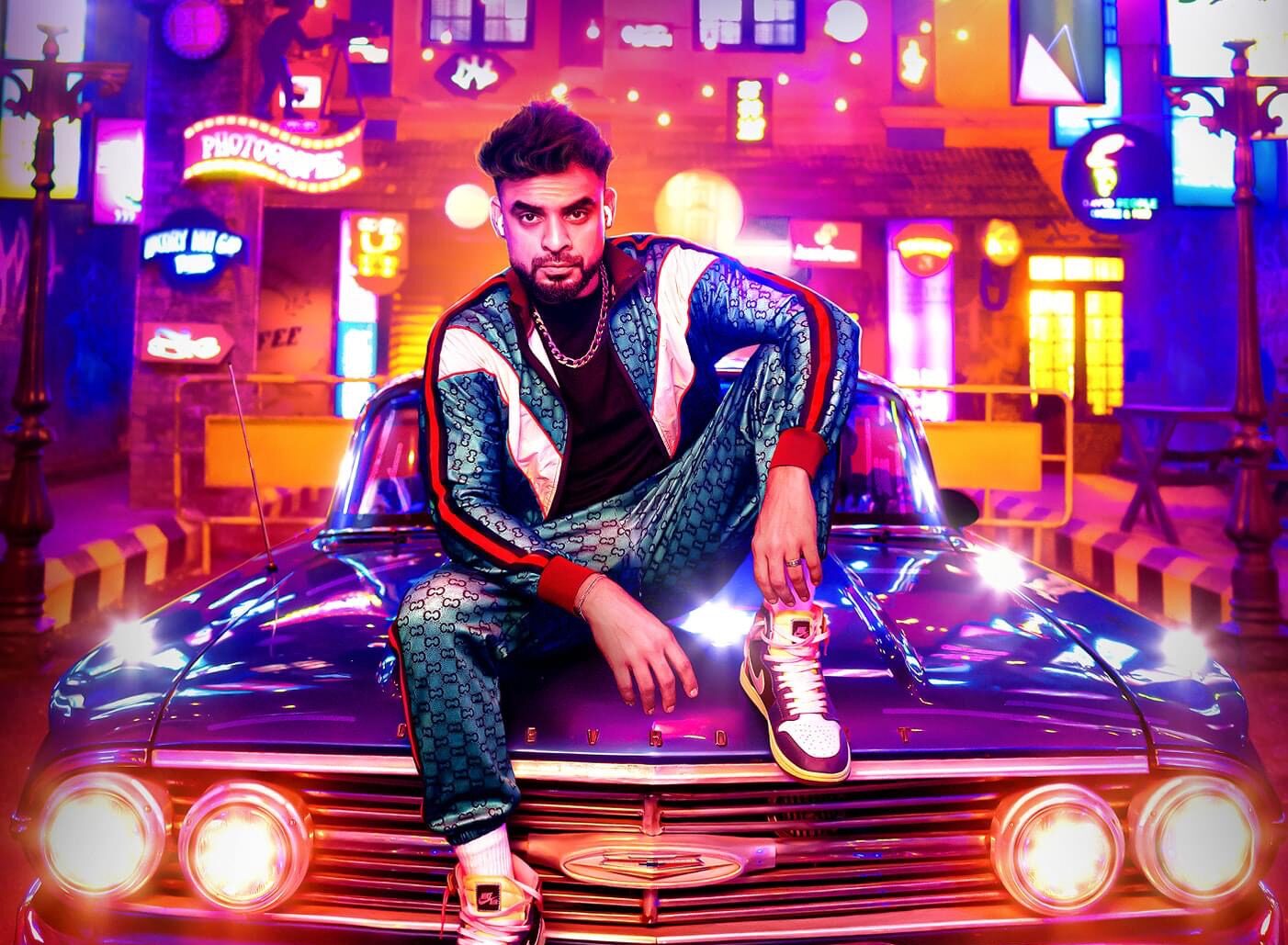 Read Time:
4 Minute, 12 Second
In a blink-and-miss moment in Khalid Rahman's Thallumaala, Sub-Inspector Reji (Shine Tom Chacko) slaps a complainant at the police station for no rhyme or reason. "Get a written complaint from him," signals a regretful Reji and the next thing we see is a newspaper clipping that says is suspended from service. In another stray scene, Reji, a Christian, is taken to the local priest by his wife. "He used to be a chatterbox. Something is wrong," complains the woman to the wise vicar who tries to mediate. Reji, in the most respectful and self-aware manner, gets up and announces that he knows what is wrong with him and how to fix it. Bam, he lands up to confront Wazim (Tovino Thomas) and the gang. Even then, we do not entirely know what might have transpired but what we get to feel is the blood that boils under his skin.
Written by Muhsin Parari and Ashraf Hamza, Thallumaala is not Reji's story. It is Wazim's. He is a charming 20-something from a reasonably wealthy family in Kerala's Muslim majority town, Ponnani. The film opens with the lad locking horns with Jamshi (a highly watchable Lukman Avaran) to quickly forge a lifelong friendship over biryani in an hour's span. The titles roll in an ultra-slick fashion, and we are made to know one thing – brawls dictate their world. It's brutal, it's raw and there's no feeling worse than a missed counterstrike. Khalid Rahman's film can, in fact, be reviewed through the string of fights it encompasses – not one of them is the same.  
In Thallumaala, you see no West Side Story. There are gangs but they are open to mingling. There is a love story but it isn't one that fuels their festival of fights. They choose intuition to form gangs – not class, religion, or age. It is a fascinating mix of testosterone-fueled men – young and a few nearing middle age – forming close bonds over punches, bruises, and blood-stained teeth. Hyphenating their shenanigans is Rahman's glamorous visualization of an otherwise familiar story. Thallumaala, with its stylized transitions, innovative cuts, split screens, generous amounts of animation, and musical temperament, is an editor's delight. The screenplay, which is segmented into a series of quirky chapters, follows a fast, non-linear narrative. It renders the film edgy and often confusing.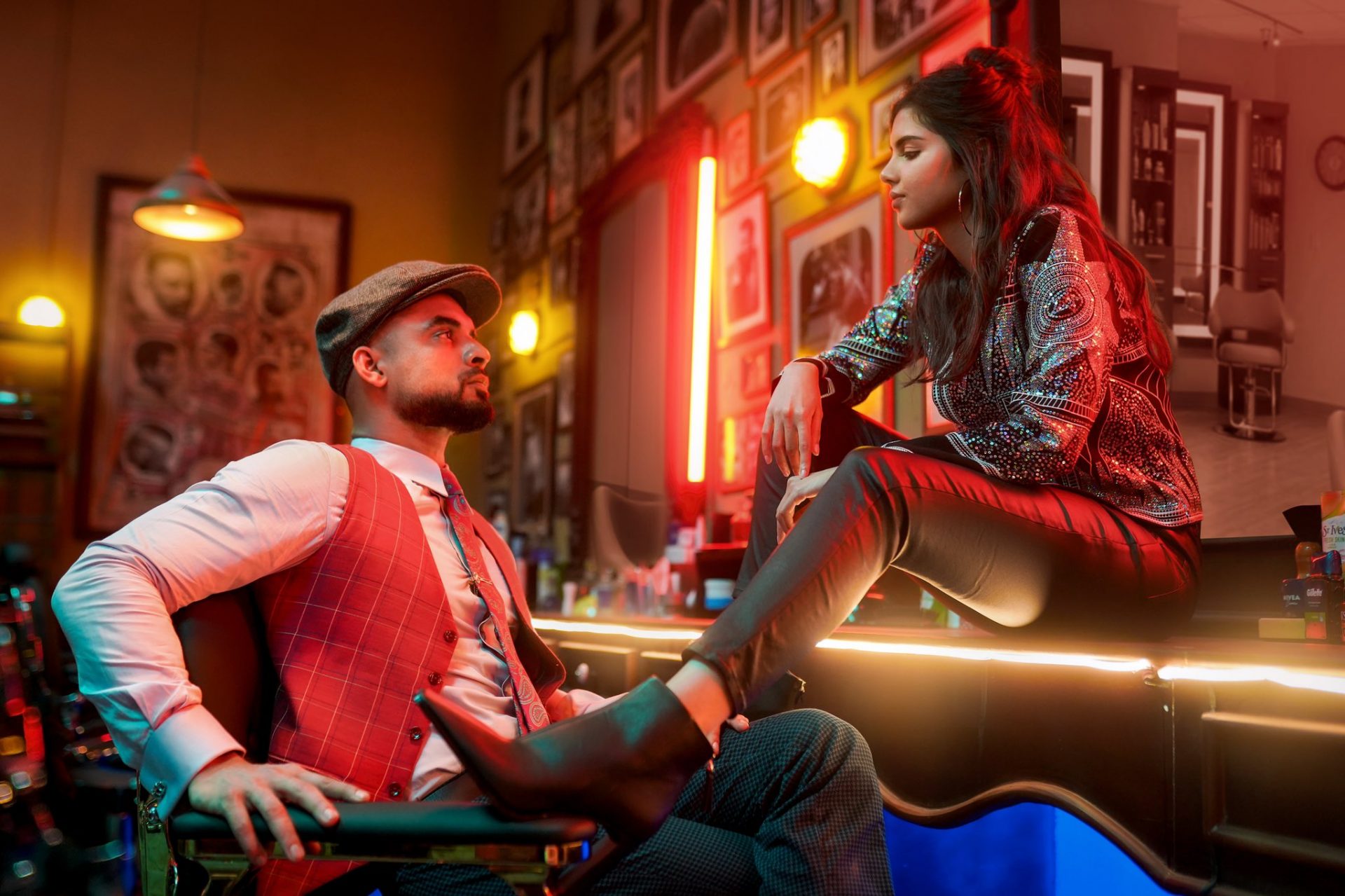 Khalid Rahman's film, while a prominent sausage fest, has an effective female presence in the form of Beepathu (a spunky Kalyani Priyadarshan). A social media influencer, the girl is one who knows her mind – whether it is to chase her passion or munch popcorn as her groom creates a ruckus at their wedding venue. Beepathu is hip by design and is made twice as spicy by the actor who also shares sizzling chemistry with her love interest. The filmmaker knows his frames to a T as Thallumaala evolves into a kaleidoscopic spell of colors and patterns (DOP: Jimshi Khalid).
Thallumaala is a full-blown actioner as it is a musical. The original score and the soundtrack (by Vishnu Vijay) are ground-breaking for Malayalam cinema as they stunningly underline the bevy of brawls that come with their share of thuds and clatters. Even the romantic numbers are alarmingly different from each other – one has a disarming tinge of qawwali ('Oye Melody') while the other is peppy and vibrant ('Kannil Pettole'). Costume design (Mashar Hamsa) and sound design (Sree Sankar and Vishnu Govind) are prominent departments that render the film heaps of its yuppie charm.
Leading man Tovino Thomas springs a crackling surprise in Thallumaala by bringing out an altogether different facet. The icing on the cake is the actor's never-seen-before dancing avatar. Shine Tom Chacko is brooding as Reji – a man so ambiguous that his mere presence heightens the tension. The supporting players consisting of Swathi Das Prabhu, Austin Dan, Binu Pappu, Adhri Joe, Johny Antony, and Neena Kurup are stellar whilst Chemban Vinod Jose (in a special appearance) generates endless hoots without doing much.
ALSO READ: 'Minnal Murali' review – Tovino Thomas' flavorful superhero saga is global at heart
What does not entirely work in Thallumaala is easily its biggest quirk – the shuffled timelines. By the time you make sense of the chronology of events, Khalid Rahman's film has already gotten a little complex. For sure, the underlying element of style keeps you glued to the proceedings. That said, a little less ambiguity would have significantly amplified the impact.
Khalid Rahman's film revels in its glam, ultra-modern exterior. It does not really intend to project the psyche of its target audience but what it does is to catch their pulse with dexterity. Right from the thumping nature of its sounds, moments that emanate the bounciness of TikTok videos, and frames that match the vibrancy of Instagram reels, the film is a rip-roaring festival for the masses that is sure to be savored with hoots and thunderous applause.
Rating: ★★★★