'Minnal Murali' review – Tovino Thomas' flavorful superhero saga is global at heart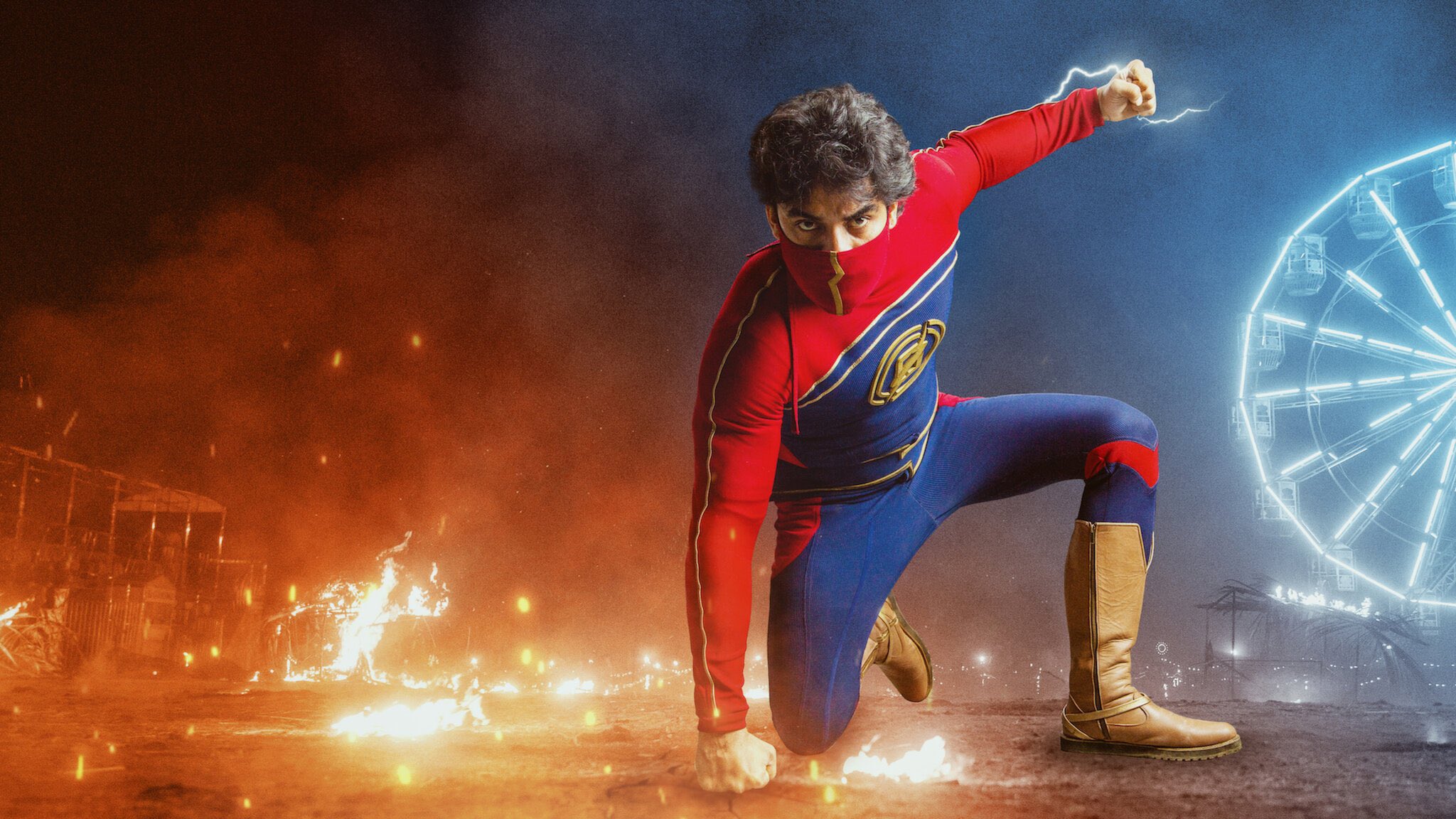 Read Time:
6 Minute, 25 Second
Barely hours into watching a thoroughly fulfilling Marvel superhero fare (Spider-man: No Way Home), I was not expecting to be surprised in any way. Minnal Murali, the story of a homegrown Indian superhero, managed to knock my socks off rather – something I didn't see coming. I would blame it on the absence of legitimate superheroes in the nation's otherwise rich comic book landscape. Children and teens in India do not grow up nerding out on local versions of Superman and Spiderman or playing equivalents of 'Dungeons and Dragons'. Comics in the '90s were all about the exuberance of the Amar Chitra Katha stories, the lovable goofiness of Suppandi, the mischiefs of Boban and Molly among many. The closest I came to the idea of a superhero-like figure was Mayavi – the friendly demon – who, despite all his powers, could easily be captured in a bottle.
Talking about movies that attempted the genre, I am no fan of Krrish's shenanigans. Koi… Mil Gaya should have ended right there instead of torturing our brain cells with two atrocious sequels. Shaktimaan, with all due respect, is too simplistic to be given much of a consideration. Bhavesh Joshi: Superhero did not entertain me either – thereby leaving a giant void for a 'desi' superhero. In Basil Joseph's astoundingly well-done origin story, we get the superhero we were looking for. He feels real, his universe isn't cosmetic and has a wonderful back story.
Minnal Murali sets the tone to its atmosphere right during its opening credits. A little boy is seen at a local fair watching a play based on a military saint who quells evil like a true superhero. Massive fire erupts, and his life changes forever. The boy grows up to become the film's leading man, Jaison (Tovino Thomas). In a parallel track, a migrant lad named Shibu (Guru Somasundaram) is fascinated by a young girl named Usha. He does not lose hope even after she elopes and marries another man. Years later, Usha (Shelly Kishore) continues to orbit his world while her Daasan (Harisree Asokan, in an image-altering turn) is always around to show him the door.
Both Jaison and Shibu have their share of tribulations, primarily around the women they are in love with. If Jaison's red-blooded nature has him at loggerheads with the local police inspector Sajan Antony (a marvelous Baiju) and his toxic brother-in-law (Aju Varghese, superb) – also a cop. It's Christmas eve and a thunderbolt hits both men in a crucial hour for meteorology. What follows next is a thrilling evolution of Jaison and Shibu from common men to components of a superhero saga.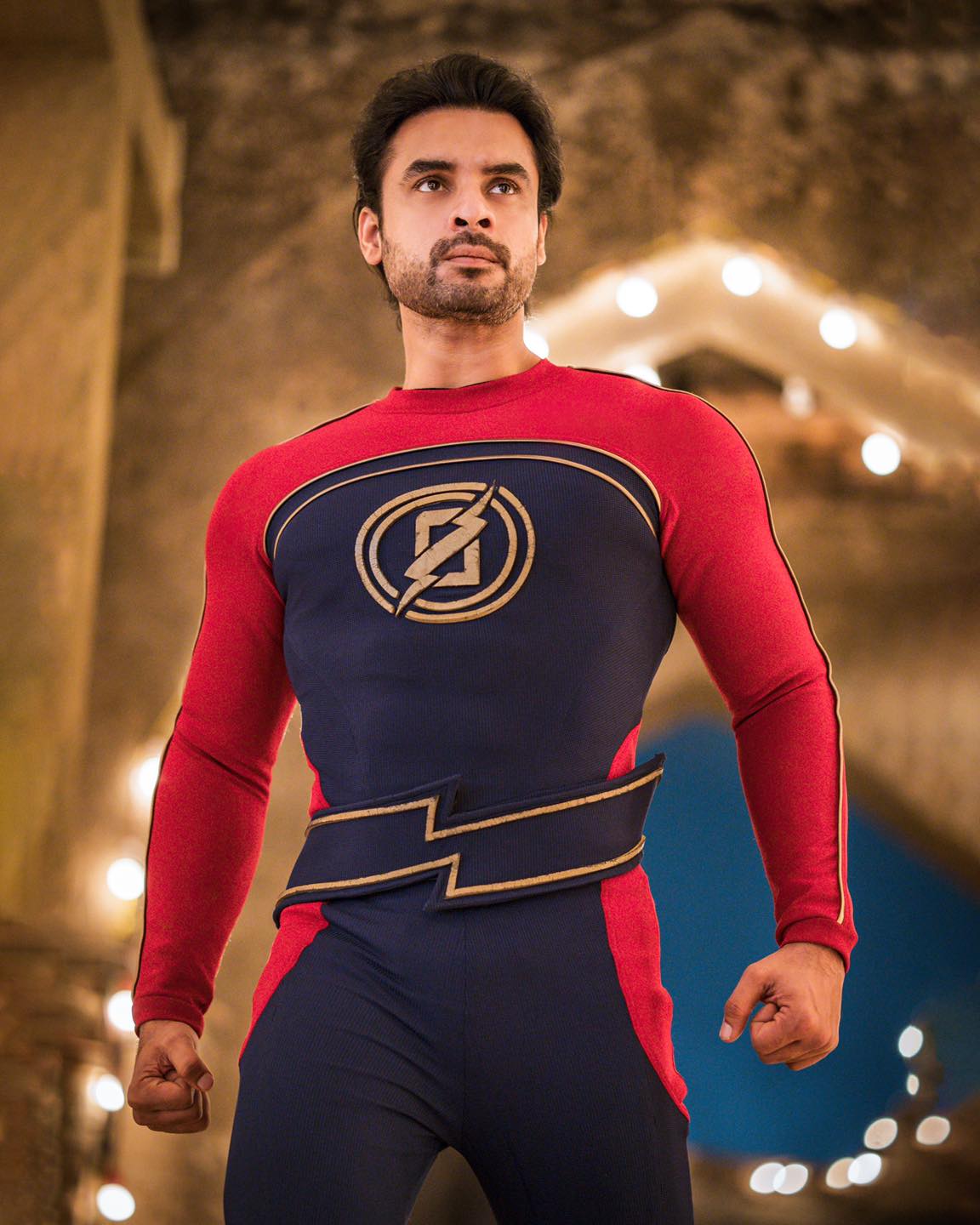 Set in the sleepy town of Kurukkanmoola, the writers (Arun Anirudhan and Justin Mathew) lace Jaison's transformation to becoming Minnal Murali with humor and delicious nostalgia. With pleated pants, knockoff tees, plastic shades, and divine theatre, Basil Joseph, along with an able production designer and costume department, lovingly tease the memories of Malayalis who grew up in the '90s with smart throwbacks. Getting due mentions are VHS tapes, Dakshayani Biscuits (Mithunam), Sudheesh (Manichithrathazhu), 'Kithachethum Kaatte' (Hitler), Pathummayude Aadu (the novel), and more. The writing – which ticks almost all superhero origin story checkboxes – is feebly reminiscent of the Ramayana. The antagonist relentlessly pursues the woman he likes. However, her consent is of paramount importance to him. The final act, again, is set like a Ram-Leela ground – not that I am complaining here.
In its rather lengthy runtime (2 hours 38 minutes), Basil Joseph gives depth to his central leads whereas the well-cast peripheral players essay their bits to perfection – be it Mamukkoya reprising his characteristic humor or Rajesh Madhavan hunting for 'conclusive evidence' in his hilarious cop act. I particularly liked how Jaison's school-going nephew (played by Vasisht Umesh) becomes the chief sounding board in his adventures. Minnal Murali's personality type as per his character-design is a heady mix of Deadpool's goofiness and Spider-Man's innocence.
While the comic bits never seem to end, the writers bind their maiden superhero film with a strong emotional core. If the story around Jaison's father is pleasantly larger-than-life, our hearts go out for Shibu's endless longing. Minnal Murali gives us all kinds of men – some toxic (Aju Varghese), some lecherous (Shibu's boss), and some chauvinistic (Jude Anthany Joseph) – without ever glorifying their problematic conduct. Women are fewer in number but a handful of them get pivotal parts. It is impossible to not fall for 'Bruce Lee' Bijimol (Femina George) who twins as a travel agent and a martial arts instructor. In a parallel universe, Basil Joseph's characters would be modern versions of what we saw in Sathyan Anthikkad's iconic 1988 film Ponmutta Idunna Thaaravu.
ALSO READ: 'Kumbalangi Nights' review – a sharply observed film that marks a sublime directorial debut
The final act in Minnal Murali is where the superhero characteristics in Jaison take shape. It is an all-new high to watch him put on the suit and a cape (he is a tailor, to be realistic) and beat his opponent to a pulp. All the Ramayana imagery aside, there is a certain Baahubali-ness in the last act but is unarguably a lot more entertaining than the Telugu fantasy actioner. Joseph peppers his narrative with a thumping score (Sushin Shyam) which makes me demand for a disc (not the audio version of songs) to be released with all its resounding background pieces. I didn't particularly mind Shaan Rahman's songs which sheepishly underscore key sequences. Sameer Thahir's cinematography is nothing but breathtaking. Getting the grammar of a rather lengthy superhero tale right, the editor (Livingston Mathew) uses his frames judiciously while utilizing its players' screen minutes to maximum impact.
Tovino Thomas seems to be having the time of his life in Minnal Murali. And why not? He possesses the looks of a classic superhero and has superb acting chops to boot. The actor puts his likeability and splendid sense of humor to good use as he makes sure the film never drowns in a pool of soppiness – even through the most emotional twists. Guru Somasundaram, who previously amassed Kerala's collective contempt as the despicable photographer in 5 Sundarikal, is sensational as Shibu. If the actor is flawless all through with his unique repartees, the writers deserve extra plaudits for adding human shades to this ill-fated man.
Minnal Murali is a thoroughly localized fare enriched with niceties and idiosyncrasies of the region it is set in. But when it comes to making Minnal Murali a universal film with every genre ingredient in place, Basil Joseph takes not just the cake, but the whole bakery. If the writers construct a fine emotional graph and a suitably dramatized hero's journey, Joseph makes sure that his leading man never becomes a parody. Made on a limited budget, amid a visible lack of visual gimmickry, the film treads a tightrope and emerges victorious. If a Hollywood film of Spider-Man: No Way Home could mesmerize me with its immaculate confrontations designed entirely by a giant VFX crew, I felt the same zeal when Minnal Murali has a close-up face-off with his masquerader – if not more. Kerala's homegrown superhero withdraws his plans to emigrate because his people need him. And we need filmmakers of Joseph's caliber and wit who make cinema a true joyride like Minnal Murali.
Rating: ★★★★ 1/2
Minnal Murali premieres on Netflix, this December 24.
Watch the trailer of the film: