Read Time:
6 Minute, 59 Second
I have forever been puzzled by the Indian film industry's (particularly Bollywood's) obsession for chiseled bodies. If the trend would positively launch a slew of health clubs, there's also the dangerous precedence of abnormal standards that is quietly penetrating into society. While the leading man of Chandigarh Kare Aashiqui (Ayushmann Khurrana) may not be a giant cog in this problematic wheel, the female lead Vaani Kapoor certainly is a prototype of the fad. Director Abhishek Kapoor places his film in a backdrop where physical beauty is eulogized to soon subvert the focus to the key byproduct of bodily perfection – gender.
Manvinder alias Manu (Khurrana) is a fitness service provider who runs a low-rung gym in suburban Chandigarh. He trains rigorously to win a local bodybuilding championship. We are fleetingly told that his thirst for a shapely body surfaced as a result of constant body shaming in his teens. Enter Manvi Brar (Kapoor), a svelte and ultra-sophisticated Zumba instructor who transforms the ways things are at Manu's gym – finance included. Manu and Manvi fall in love and everything seem fun and games until she drops a truth bomb – she is a trans-girl. Now, her reality is one that Manu barely understands, let alone process it the way he should.
Going back to the film's masterful use of tropes that fixates gender to body standards, the film offers more than a handful of nuggets. It starts off with generous zooms on Manu and Manvi's toned bodies. We get a smashing gym number 'Tumbe Te Zumba'. From this idea of physical perfection, it lands at a worldview that invalidates idealism in relationships. There is also a crucial moment where Manu speaks to a psychiatrist who explains how gender is a mere construct. It's all in the head, says she, thereby delivering a pathbreaking message to Manu and Bollywood audience at large.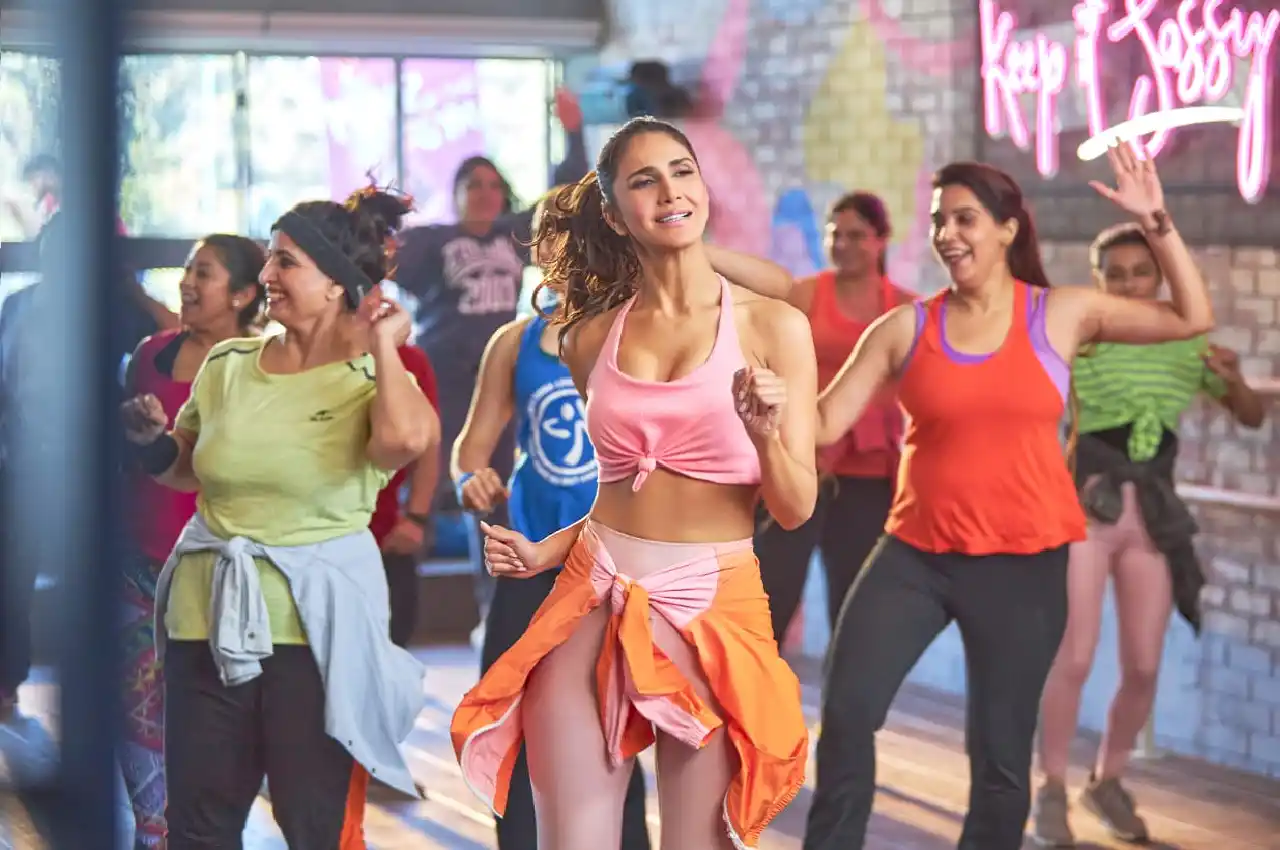 Closer home, Manu's family consists of his loving yet dominating sisters, who are hell-bent on getting him married to Nikita – a match they found on a matrimonial website. Impressed by Manvi's slender frame, fair skin, and vivacious nature, they are convinced that she is the perfect match for their brother and not Nikita. Manu himself believes in the idea that a man is a protector, but the candidate here is Manvi who has been on the other side of the fence. It pinches a little when she says, "Meri maan sammaan ki raksha main khud kar sakti hoon," (I can protect my dignity and honor myself) Perhaps she does not want to revisit memories from her hurtful past (unlike the soppy Ek Ladki Ko Dekha To Aisa Laga). Manvi is optimistic while she treads ahead with caution. She knows nothing comes easy and that she should stop running away from obstacles. It was also interesting to find an Ardhanarishwara painting on her wall, which signals how religion and mythology in India did not shun ideas such as the one in the film.
The most refreshing angle of Chandigarh Kare Aashiqui is in the balance it finds in touching several sides of a transwoman's journey. At no point does it go a frame or a dialogue extra (kudos to editor Chandan Arora). Kapoor's film talks about Manvi's turbulent life – of having to leave her colony, her city, the alienation and humiliation from the extended family, an apparent attempt to hurt herself, an estranged lover, details about the sex-reassignment procedure, endless name-calling, the effect of social media and so on – in a calculated fashion. Kapoor addresses education when Manu himself declares how he is a government school pass out who hasn't experienced life at 32. This way, Chandigarh Kare Aashiqui does not pretend to be worldly-wise, but it knows its atmosphere to a T – the rigid family networks, the unending societal pressure, and more.
Kapoor and his team of writers design a set of confrontations between the couple which, interestingly, avoid overt exposition. By veiling the embarrassment (of both lovers) in their heads, they communicate only to a bare minimum in those moments. "Ye baat tu na khatam kar paa raha hai na main khatam kar paa rahi hoon," says Manvi rightfully withholding her bitterness while Manu quietly broods within his cluelessness. This way, the film – underneath its feel-good-drama skin – lends dignity to a pertinent subject that has never been discussed by mainstream Bollywood. Chandigarh Kare Aashiqui does not sexualize, villainize, or mock a saree-clad trans-person on the streets. Instead, it lets her engage in a matter-of-fact discussion with the perplexed leading man. The scene is one of the film's more descriptive bits but somewhere it feels necessary while catering to an audience that is unfamiliar with the complex spectrum that gender is.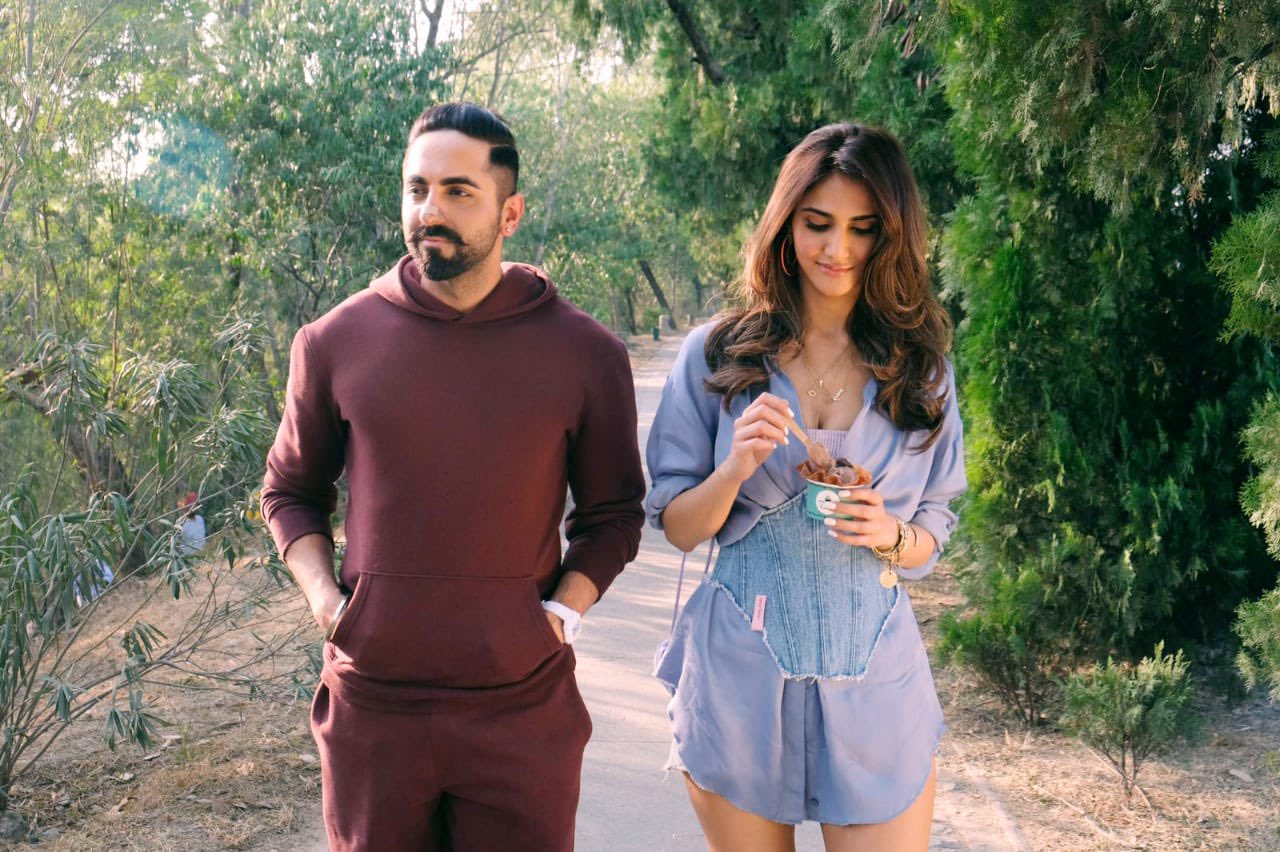 Then comes the decision to cast a cis woman to play the part of a trans-girl. Commercial viability aside, I believe it is the makers' attempt to tell the world that there's hardly a difference between women who identify with their biologically assigned gender or are trans by choice. This is a fair point from a broad perspective. To Vaani Kapoor's credit, she internalizes the character's journey with remarkable maturity. It's not a shout-out-loud part, but the actor's penchant to underplay coupled with the character's organic shock value adds loads of grace to Manvi. While Kapoor's best might still be her debut (Shuddh Desi Romance), Chandigarh Kare Aashiqui would easily prove a breakthrough. Khurrana takes it easy this time as the film places him in a familiar atmosphere (the actor hails from Chandigarh). Unlike several of his severely tell-tale slice-of-life films, Khurrana is allowed to process his emotions in silence in Chandigarh Kare Aashiqui. Be it his episodes of stress-eating or the agitation he feels when someone calls Manvi a despicable name, the evolution is subtle yet convincing. The icing on the cake is the smoking chemistry he exudes with Kapoor. It nearly outstrips his proven camaraderie with Bhumi Pednekar.
The supporting cast is fantastic and the writers' (Abhishek Kapoor, Supratik Sen, Tushar Paranjpe) decision to envision identical twins (Goutam and Gourav Sharma) as Manu's best friends feels refreshing. Manu's nagging sisters (Tanya Abrol, Sawan Rupowali), too, play their bits in style . I only wished how their resentments weren't dissolved so speedily. Manu's widower father (Girish Dhamija) romancing a Muslim woman (Leena Sharma) is an unnecessary parallel that fails to develop into anything. Lastly, it was sheer joy to watch veteran Kanwaljit Singh in a small yet significant cameo. 
Capturing the wholesome beauty of Chandigarh (lensing by Manoj Lobo), Kapoor's film is a visual treat. The soundtrack (Sachin-Jigar) is one of its major assets with each song acing the mood and the ambiance to perfection. Moreover, the musical numbers seldom feel labored as they essentially help take the story forward – with Attraction standing out for its unconventional sound.
ALSO READ: 'Bala' review – Amar Kaushik's film sparks a conversation about self-esteem and beauty standards
It wouldn't be wrong to say how the film is reminiscent of several erstwhile Khurrana films. The final chapter – which involves a fitness championship – contains not-so-obvious throwbacks to Dum Laga Ke Haisha. There is a perplexed, under-prepared man with a lot of stakes on his shoulders (and calves). There's family cheering from the podium and a brazen opponent to tackle. If it was Kumar Sanu's humming that gives him a boost in the 2015 film, Manvi's winsome smile does the trick in Chandigarh Kare Aashiqui.
Abhishek Kapoor's film might feel significantly simplistic in the way it reaches unanimously happy conclusions – with the family tracks (on both sides) appearing strangely hurried. Then again, in a film designed to spread the message of acceptance, cinematic liberties of varying degrees do not stick out like sore thumbs. Chandigarh Kare Aashiqui also refuses to employ humor to land its message. It is a pretty serious film that offers a handful of laughs here and there. While its story trajectory might carry a déjà vu (a pleasant one, at that), Abhishek Kapoor's film is thoroughly breezy as it puts in a supremely entertaining show that meets all prerequisites of a standard Bollywood blockbuster.
Rating: ★★★★