'Dum Laga Ke Haisha' review – transports us to the Basu Chatterjee era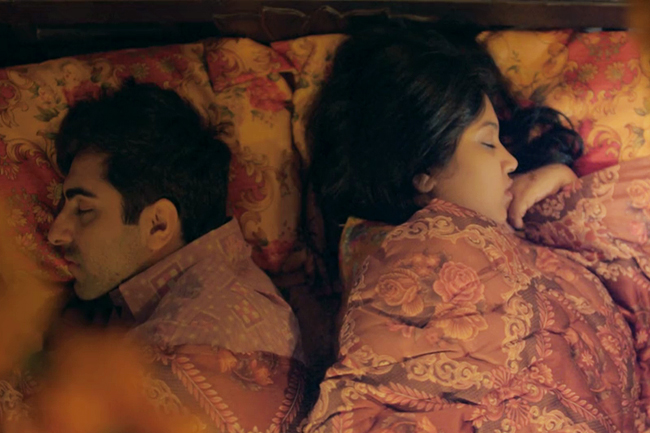 Read Time:
5 Minute, 27 Second
First of all, a round of applause to director Sharat Katariya for not stereotyping Ayushmann Khurrana's Prem Prakash Tiwary as a shallow schmuck. It could have been the easy way out with all sympathies driven to the leading lady with a couple of Satyamev Jayate-styled bhashans scripted by Aamir Khan. But Dum Laga Ke Haisha is as real as our commercial cinema can turn within its fragile framework. Coming back to Prem, Ayushmann shines like a diamond in what could possibly be the best scene of the enterprise, beginning with a failure he meets with (and the soulful Prem's Theme in background, sigh) followed by an outrage at home. That very sequence establishes the inner demons he creeds deep within. You can call him a loser or tag him submissive but Ayushmann lends utmost believability and poise to this complex character. And the local dialect that he manages to pull off? Man, this is your film.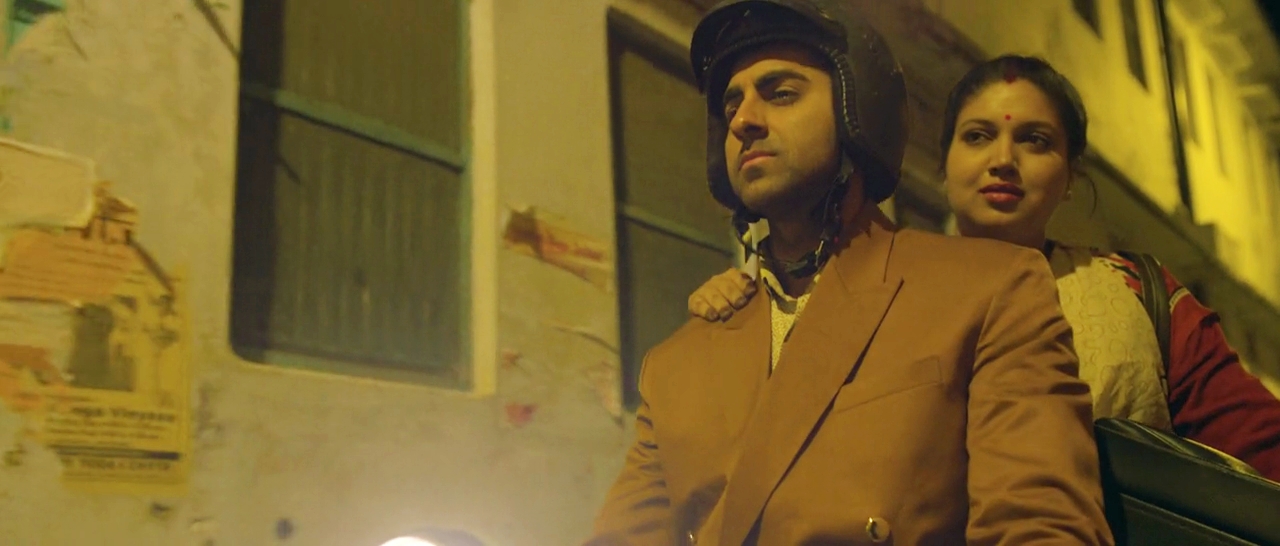 Well, when was the last time, since Jab We Met in 2007, we watched a charming Bollywood romantic comedy with some original humour? Yes, "Wake Up Sid" was borderline refreshing but the film had several other concerns to address than just the couple. The word "original" should be underlined for the fact that there is no scene, no dialogue, and no song that you wouldn't be able to relate or were forced into the narrative. The conversations are every day, the humour is mostly derisive or etched out of nostalgia while the situations are not make-belief. Coming to the detailing by the writer (Katariya), we see him explore the nuances of Prem's family. Prem's parents who are ever-supporting to the new bride (as her education is an "asset" to the family) while the Buaji is mostly sarcastic. In perhaps the filmiest of scenes, we have Prem and Sandhya (played with delightful confidence by Bhumi) talking to each other through film songs on the stereo. Oh yes, we had the auditorium roaring with laughter.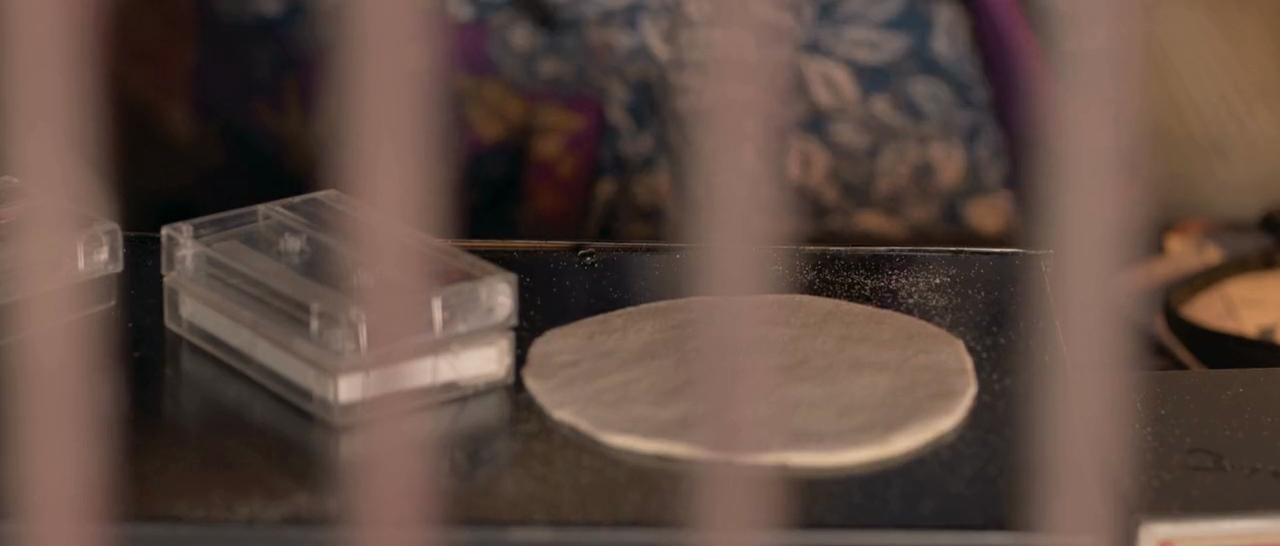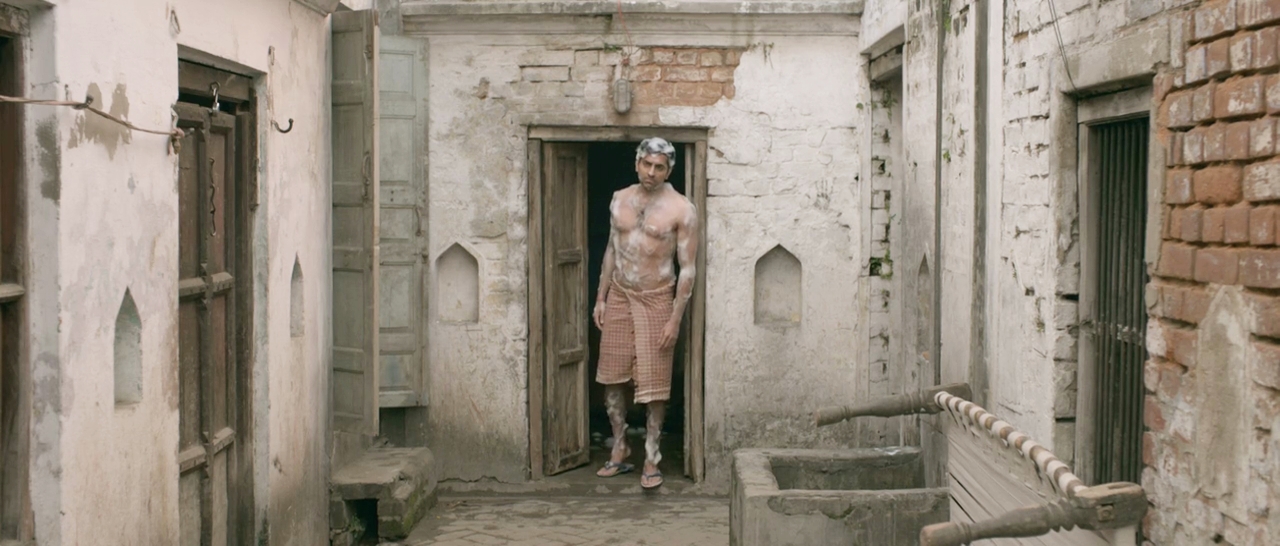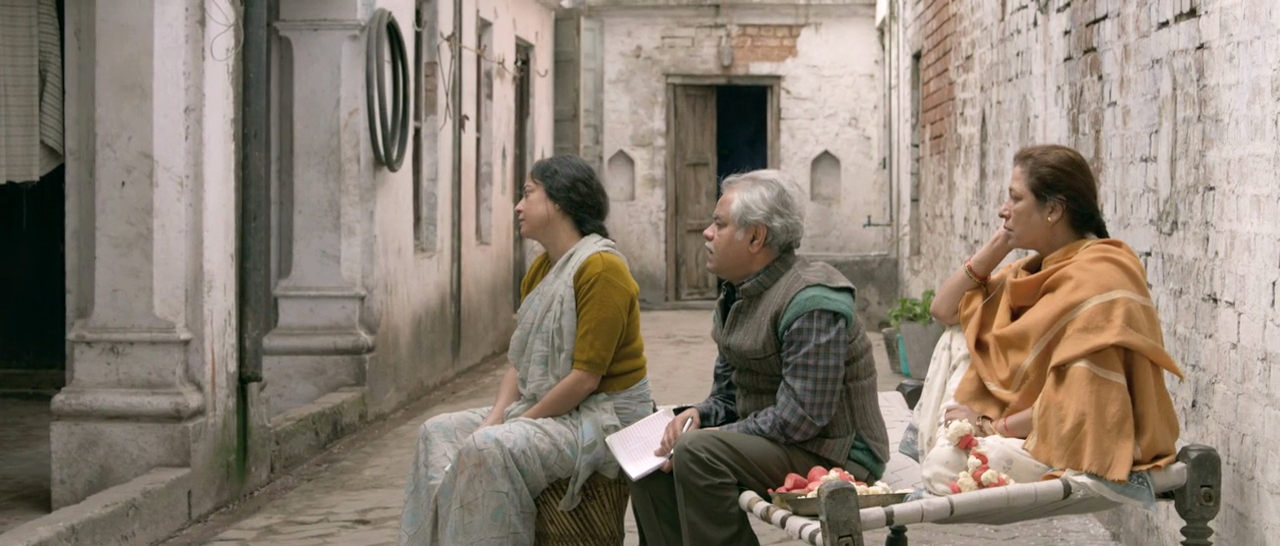 With an ideal setting of 1995 with a backdrop of our Bollywood music, the costumes, production design and music teams seem to have had a blast while making "Dum Laga Ke Haisha". With all those cassette recording shops, libraries with ladders, Bajaj Chetak scooters, flunking tenth boards, Samooh Vivahs and of course, Kumar Sanu, Sharat Katariya takes us 90s kids back to their childhood. With nostalgia attacks all through, the film doesn't mock the era in any way. Even the two stunningly beautiful tribute songs (Anu Malik) rendered by Sanu are way too real to be a part of the era unlike the retro mishmashes we have heard in "Om Shanti Om" and "The Dirty Picture".
Having always wondered how Yash Raj Films perennially get their marketing strategies wrong, "Dum Laga Ke Haisha" reinforces the perception. The film isn't about a guy refusing to consummate his marriage just because the bride is over-sized. There are several intricate issues that the film stealthily deals with. The film is not about the leading lady but the situation the couple is in. The woman is not exactly ashamed of her size either. Lastly, the competition in the film forms a minor catalyst towards the end unlike YRF's facepalm-inducing "Rab Ne Bana Di Jodi". And it did not deserve much of the publicity it ended up receiving. Given solid promotions, this film could have strengthened the production house's dwindling credibility, provided the content was so strong. And when was the last time the public sung around a song from a YRF flick? It is not like their films have bad music but they do not really reach the audience the way they should ideally. With "Dum Laga Ke Haisha", there goes wasted an all-heart OST by Anu Malik and Varun Grover. But I must add that the film created semi-decent buzz on social media which, sadly, isn't enough in a promotional period of 3 weeks.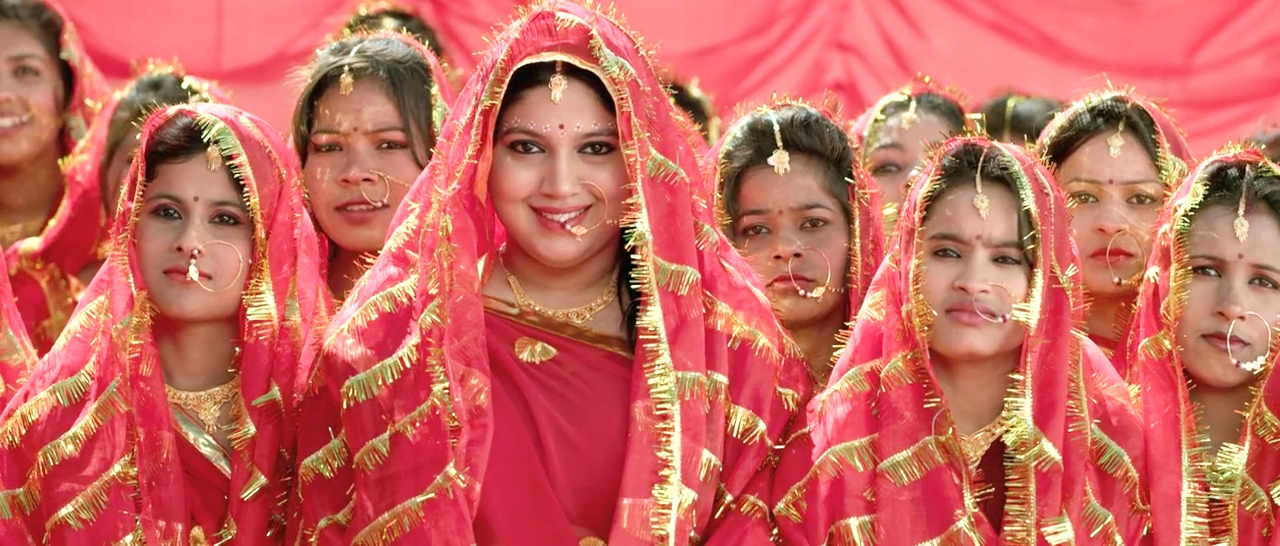 Back to the film, we must commend Bhumi Pednekar who embodies Sandhya with all her grace and coyness in place. This is one unique opportunity that an established actress cannot be considered for and Bhumi makes best use of it. Sheeba Chadda is a big roar as the sardonic Buaji and her emotional moment in the pre-climax wins brownie points. While today's kids may crib about DDLJ's Amrish Puri being a patriarch, a 90s child would any day grin as Papaji (played by Sanjay Mishra) dominates Ayushmann. Yes, the slippers too!
Alka Amin is fantastic while Seema Pahwa is in her elements. The rest of the cast is pitch perfect. Swell casting by Shanoo Sharma.
Sharat Katariya must have known what he was doing as he handed over the background score responsibilities to someone who's not from the heartlands (forget that, he is not even from this country). But I must say that Andrea Guerra's subtle yet well-researched and, thus, effective score is amongst the best we have heard in the recent past. Manu Anand's cinematography is adequate as it transports you to 1995's Haridwar and is accentuated by excellent production design (Meenal Agarwal). Namrata Rao's editing is slick (shall I add, as always?) while the sound designer Shajith Koyeri does an incredible job.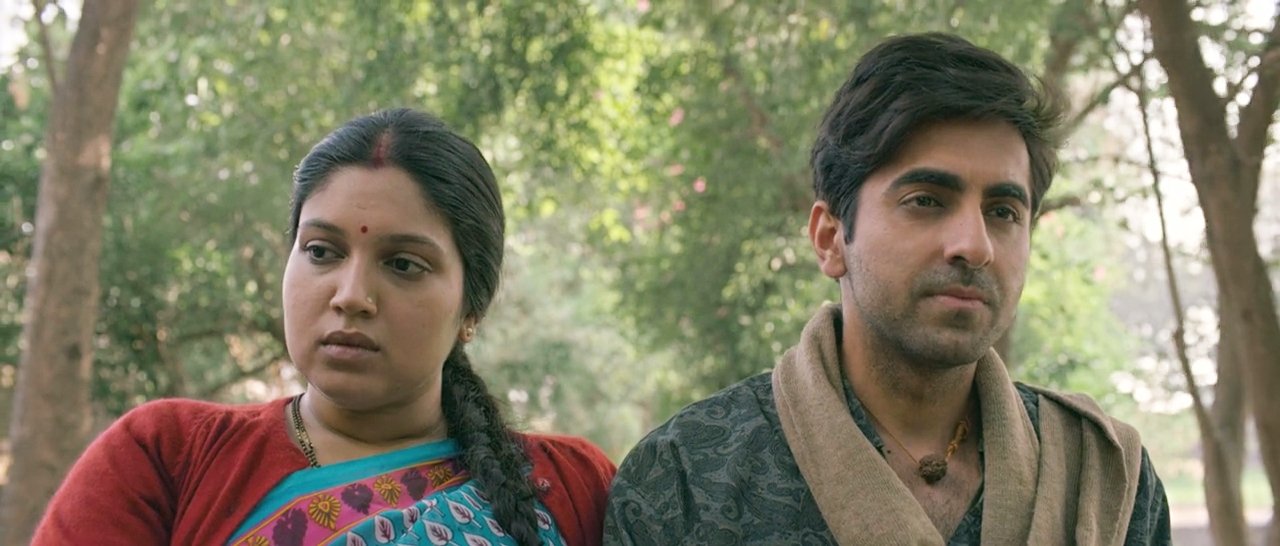 For me, as a viewer, the story ended with the Prem Prakash's expressions when the finale's competition commences (you would know why when you watch the film!). You really do not need answers or dialogues to explain since everything subtly fall into place. The ending is just a cherry on the cake.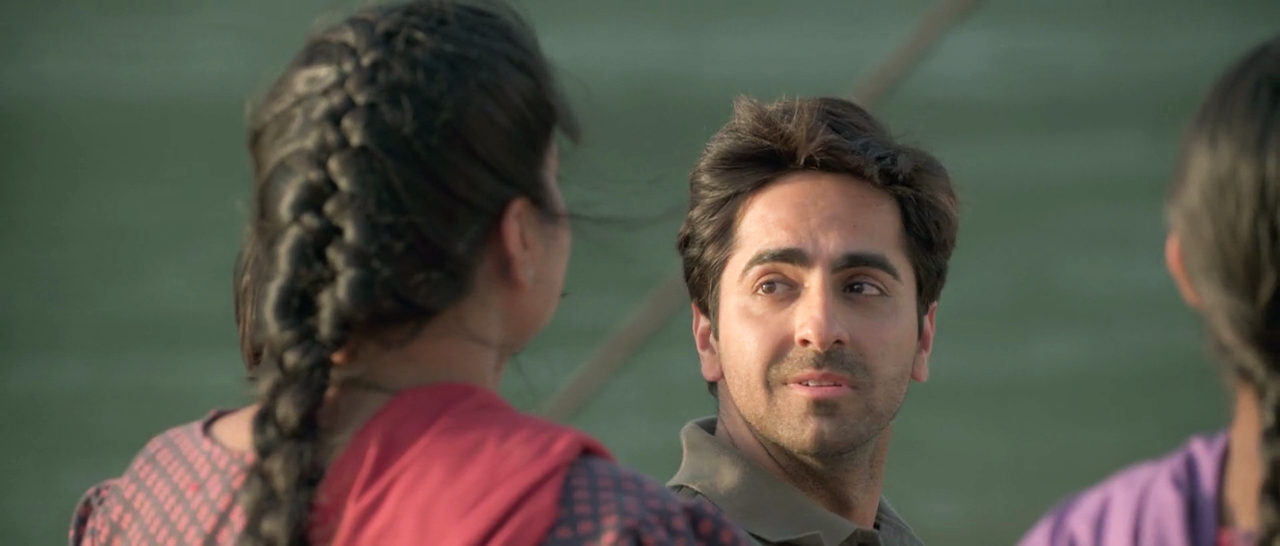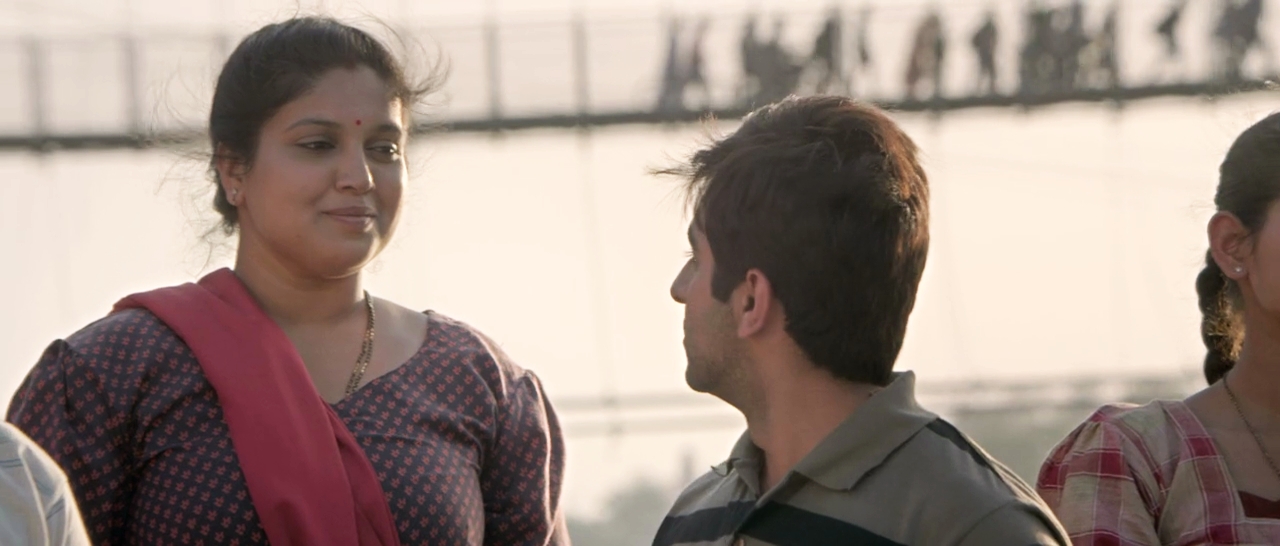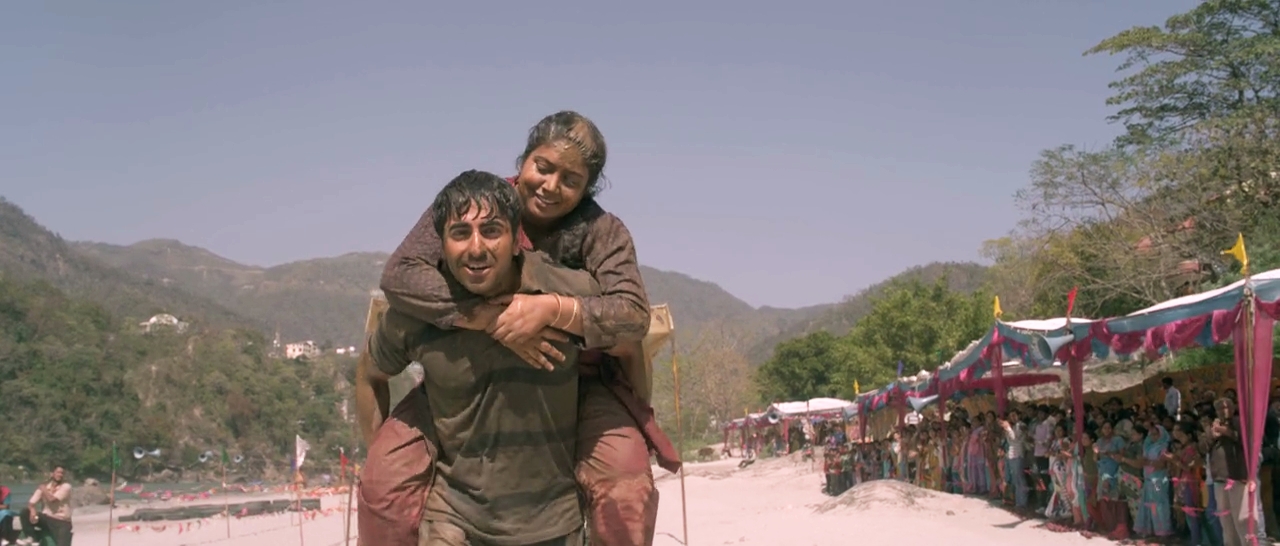 By the way, I felt an unexplainable urge to go dance in the aisles like a front-bencher, as the end credits rolled with the foot-tapping "Dard Karaara". The multiplex viewers that we have become, I tell you.
P.S.: Your's truly did that very gig in all glory when he was back in privacy! As Varun Grover's words go, Dil to dheet awaraaaa…