25 Years of 'Dil To Pagal Hai': Yash Chopra's zingy musical is all heart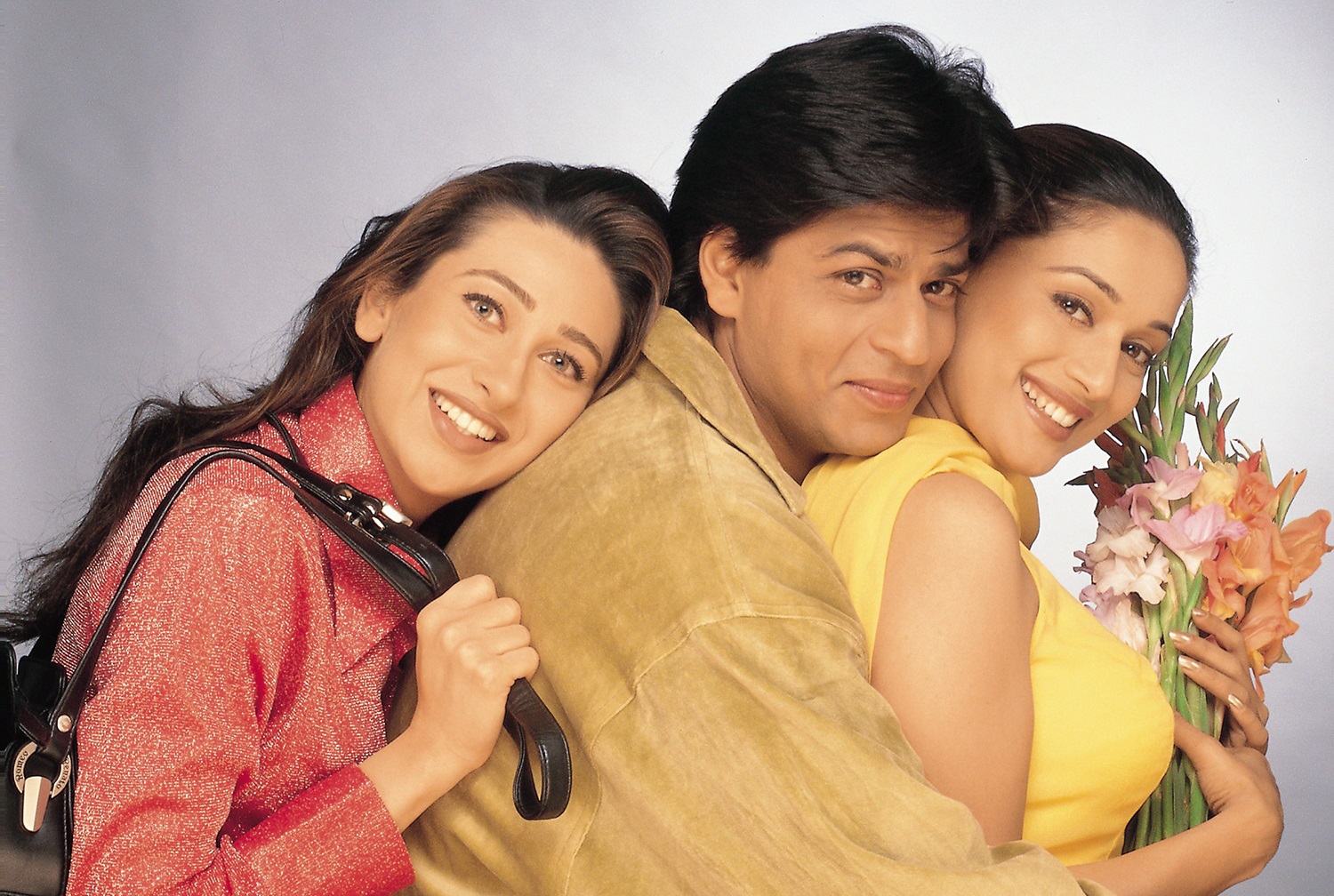 Read Time:
8 Minute, 52 Second
Dil To Pagal Hai is incredibly special. So special that it is impossible for me to look at it through a lens of absolute objectivity. If there's a Bollywood film with an infinite number of memories attached, it has to be Yash Chopra's musical romance starring Shah Rukh Khan (as Rahul), Madhuri Dixit (as Pooja), and Karisma Kapoor (as Nisha). Therefore, my tribute piece on the film's 25th anniversary is going to be a lot personal and anecdotal as I really do not wish to be overly analytical here. How fair would it be to comment on a film that shaped my idea of love? How harsh can I be to a film that transported me to a colourful fantasy world where good music, dance and conversations thrive?
The 1997 romance was not only my maiden visit to Yash Chopra's cosmos of romance and richness, but also to a territory of sophistication, sensitivity, and mesmerizing melodies.
Entering the Yash Chopra Universe
After having discovered Bollywood through Manisha Koirala in 1995, Dil To Pagal Hai introduced me to Yash Chopra's vibrant world of passionate love. Complete with Swiss Alps, chiffon, georgette, Lata Mangeshkar and vibrant colours, the filmmaker's urban opulence captivated me no end.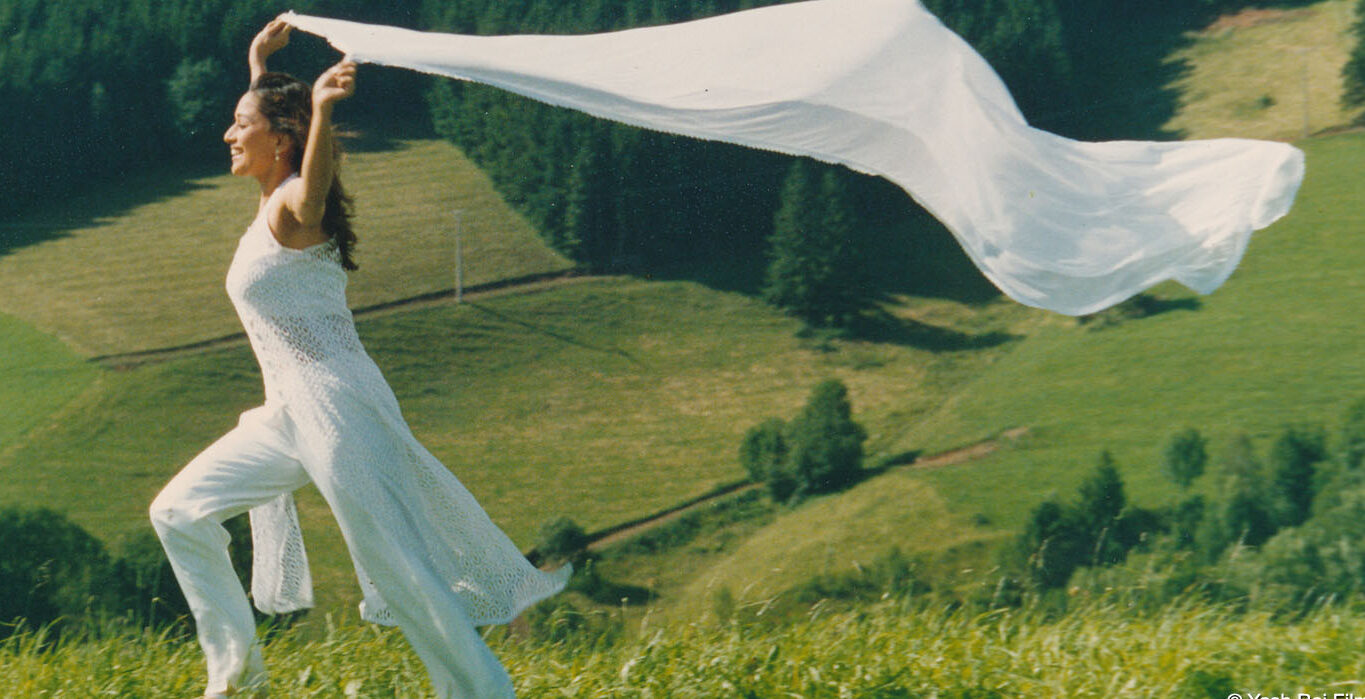 In mid-1997, when I got hold of an audio cassette of the film, little did I know I would play the tape to the extent of ruining it permanently. The snazzy inlay card (Khan in leather pants, Dixit and Kapoor in spandex) was a sight to behold. The mesmerizing songs of Dil To Pagal Hai were my first step to understanding a world where finding true love was of paramount importance.
Mohabbat >>> Pyaar 
It was only in my late teens while watching Karan Johar's Kabhi Alvida Naa Kehna (2006) that I seriously gave thought to why 'mohabbat' (the Urdu word for love) is such a big deal in films. "Jaise mohabbat hoti hai, waisi mohabbat," declares Maya (Rani Mukerji) in the romantic drama.
I quickly took a detour to 1997 when Dil To Pagal Hai made a profound statement, "Pyar bahut baar ho jaata hai; lekin mohabbat sirf ek baar hoti hai" ("Love happens over and over again, but intense, passionate love happens just once.")
I do not know if the theory has stood the test of time in the age of speed dating. Then again, for the sake of gazillion hopeless romantics out there who believe in walking into the sunset to never look back, I believe the philosophy is true to its core.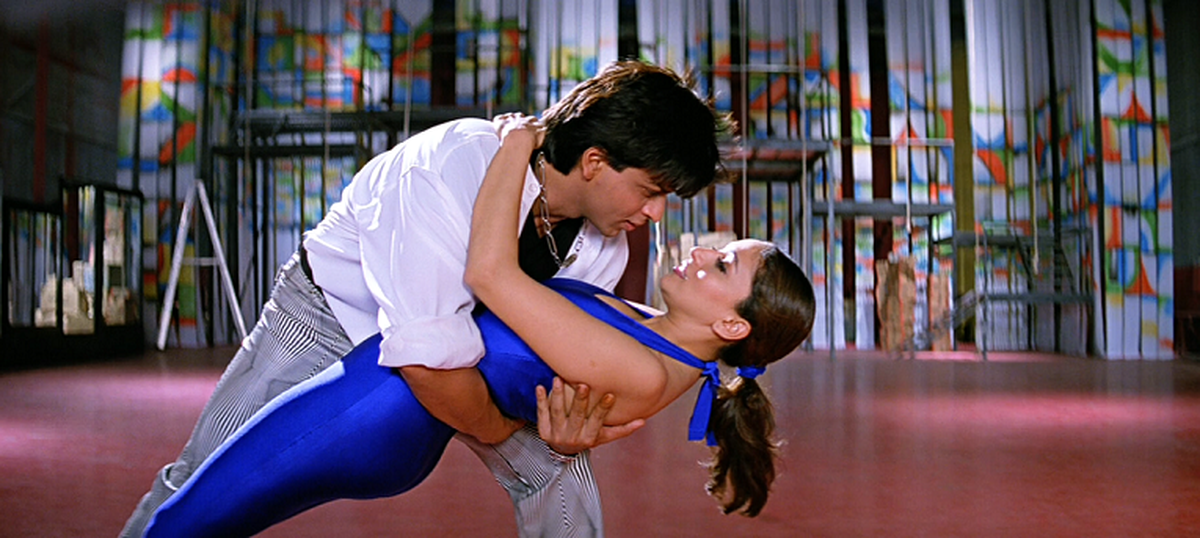 Pyaar Dosti Nahi Hai…
In Kuch Kuch Hota Hai, Karan Johar signalled that romantic love, in fact, is a derivative of friendships. Make cosmetic and sartorial changes to yourself, it's impossible to not have your best friend swoon for you. Sarcasm aside, the logic of love in Dil To Pagal Hai clearly demarcates what friendship is and what love is.
Nisha, unlike Kajol's Anjali in Johar's debut film, is a conventionally feminine woman dressed in the most attractive Manish Malhotra outfits. Yet, Rahul knows that she is his best friend and colleague. When he has to fall in love, it happens with Pooja. It is crystal clear that no number of pink sarees floating in the wind would earn Nisha a place in his heart.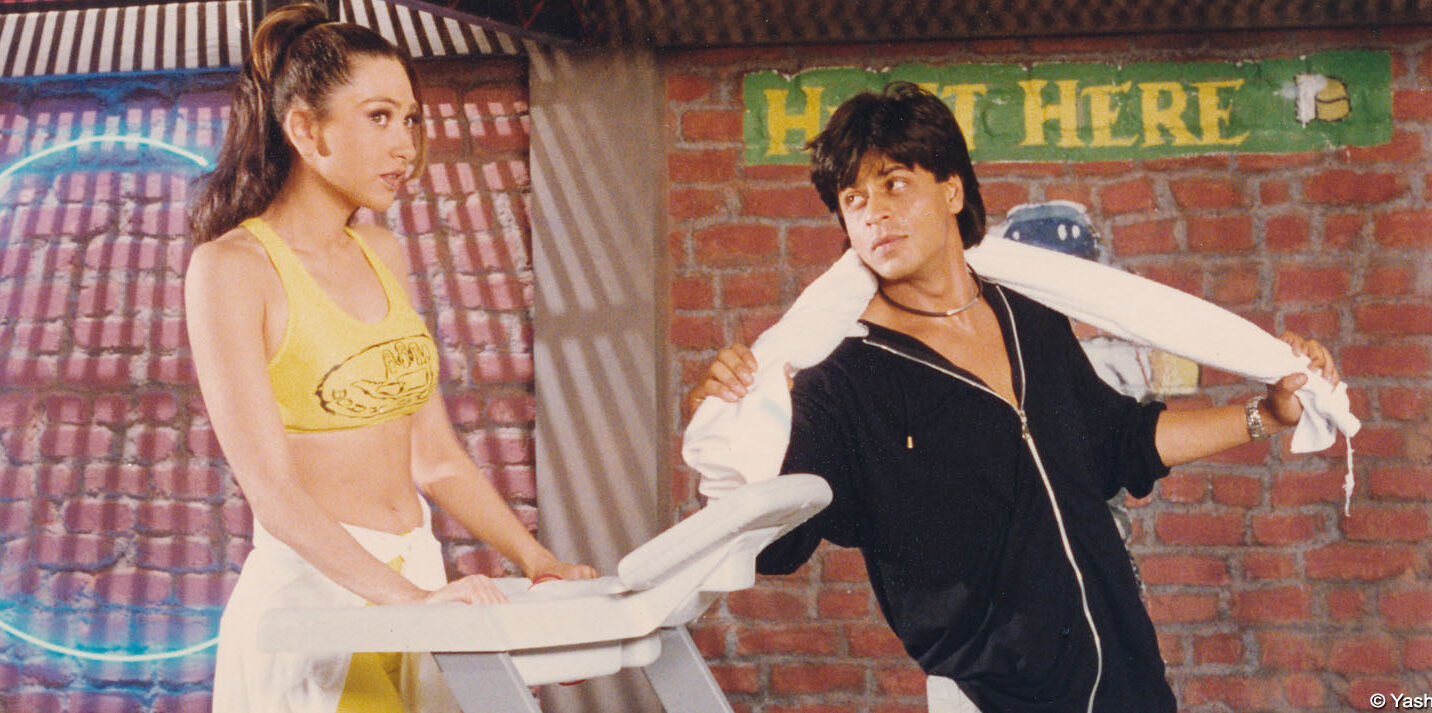 Because Matches Are Made in Heaven
Rahul and Pooja are not very similar people from the outside. He is ambitious and go-getting and she fantasizes about Mills & Boon mush. He is practical, she is fantastical. He appears brash, she is sensitive. The only binding force between the two is their common theory of love.
Rahul devises the leading lady of his new play, Maya, as per his idea of love.
"Yeh Maya karti kya hai?" asks a quizzical Nisha.
Pat comes Rahul's reply, "Maya, khwabon mein aati hai,"
Pooja believes that the almighty has made us all in pairs. "Kahin na kahin, koi na koi mere liye banaya gaya," echoes the eternal romantic in her.
If these two dreamers weren't meant to be together, nobody else was.
Uttam Singh's Soundtrack – An Instant Classic
The music album of Dil To Pagal Hai was 1997's highest-selling. In a year that had Anu Malik's Border, a far more versatile album, and Viju Shah's Gupt which was a technical marvel, it was Singh's soundtrack for Chopra's musical romance voiced by Lata Mangeshkar, Asha Bhosle, Udit Narayan and Hariharan that sold like hot cakes. Featuring 10 songs with their essence derived from Bollywood's golden era, the glistening melodies penned by Anand Bakshi were instant chartbusters.
In the absence of fast internet and websites that freely updated song lyrics, I remember penning down the lines of the title track on a large sheet to sing at various venues. Such was my craze for the album. Imagine the euphoria it created in the Hindi and Urdu-speaking belts!
My favourite song from the soundtrack was later reworked by Uttam Singh as 'Aayiram Varnamayi' in the Malayalam film Prem Poojari.
A True-Blue Dance Film
Complete with dance tights, studios and spotlights, Dil To Pagal Hai was the first ever dance film I watched. I remember landing up in a large 400-seater theatre in my hometown with family – about 10 minutes late to the show. As we entered, the zingy 'Le Gayi Le Gayi' blared off the speakers and my childhood cinema experience went up a notch.
With sexy spandex suits, trippy choreography and energetic vocals, the song was everything that would set the mood for a film of this genre.
Another dance sequence that caught my fancy was the fusion music bit towards the interval wherein Rahul discovers his 'Maya'.
Needless to add, 'Dance of Envy' is among the film's highlights with Kapoor stealing the thunder and our hearts with a 3fiery performance that elevates it from becoming a routine dance. I wasn't surprised one bit when she clinched a National Award for a wonderfully nuanced portrayal of Nisha.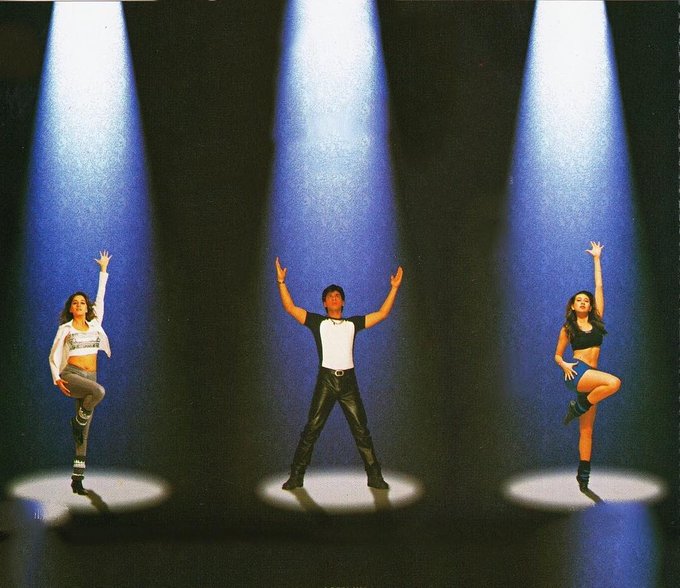 The Sweet Little Coincidences
Sometimes, it's easier to believe that the universe comes together to unite you with your lover. In Dil To Pagal Hai, Rahul is drawn to Pooja in a slow fashion. There are fleeting encounters in a clothing store, and later in a restaurant. The man even lands at her home to return a misplaced package. The connecting link between them is Rahul's whistle (in the tune of 'Are Re Are Ye Kya Hua') which keeps Pooja intrigued until they finally come face-to-face. The whistle/humming idea was later used unsuccessfully in Kunal Kohli's 2002 film Mujhse Dosti Karoge (again, a Yash Raj Production).
The Brief Getaway
I love it when Yash Chopra lets his main leads take a brief in-film vacation to meet someone special. If it was the Amitabh Bachchan-Hema Malini duo in Veer-Zaara, in Dil To Pagal Hai, it is Chopra's favourite Aruna Irani who plays host to the lovers in Khandala.
Pooja's affectionate dance teacher not only showers the couple with words of wisdom but also Lord Ganesha figurines to help them get perspective. Sweet.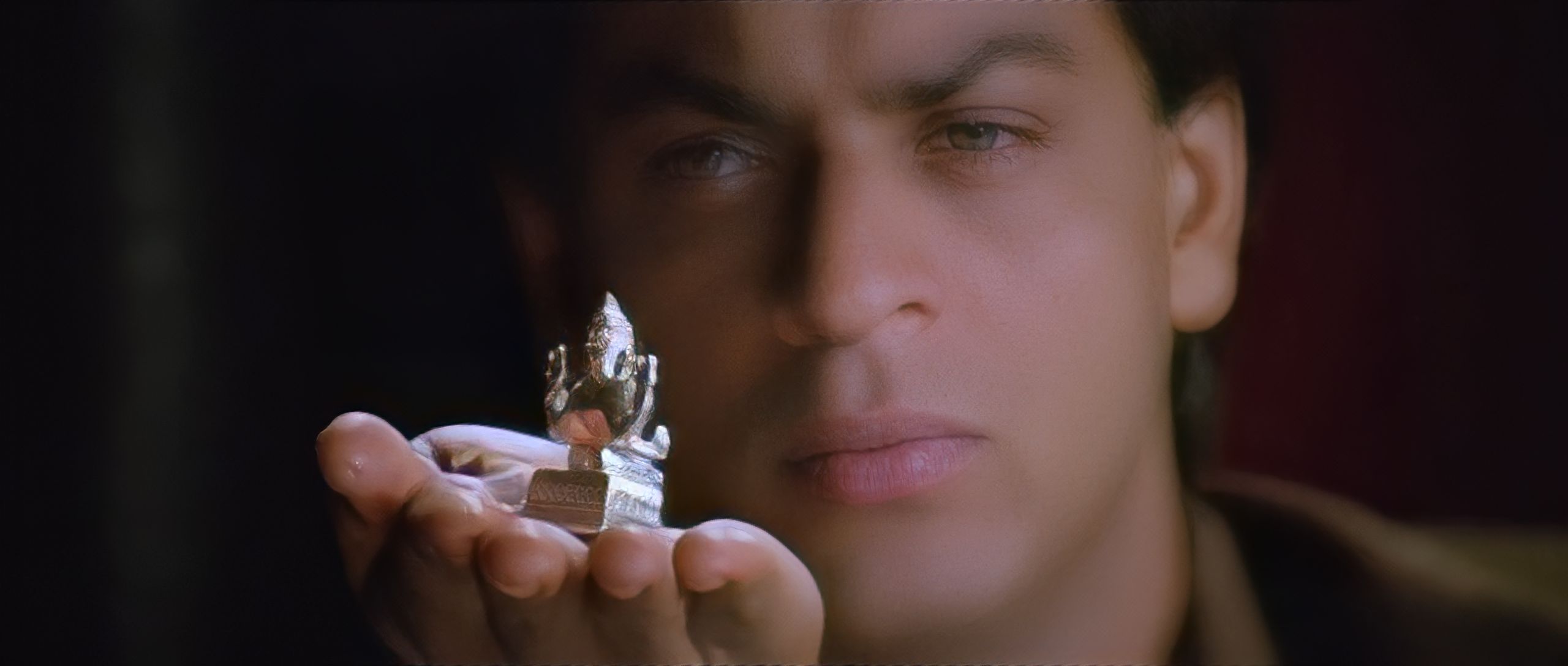 The Loving Foster Parents
Much like Lamhe and Veer-Zaara, Dil To Pagal Hai also sees the main lead (Dixit) being raised by foster parents. Deven Verma and Farida Jalal adopt Pooja at a very young age to bring her up with love and care.
In an intimate conversation, Jalal's character expresses happiness over her upcoming nuptials with her son Ajay (Akshay Kumar). At no point does she seem to force the girl on their son or make regressive statements (like she did in Dilwale Dulhania Le Jayenge) that succumb to diktats of patriarchy. The family believes all that matters is Pooja's happiness. 
The Kind, Intelligent Nisha
It's impossible to not fall for Nisha. But no, Rahul wasn't exactly a man of questionable morals. He didn't love Nisha and duly communicates it. Yet, it was empathetic of the writers to show the young, spirited woman as a kind, giving soul. They do not make Nisha appear as an unsuitable match for Rahul by default. Right before the Valentine's Day party number, she soliloquizes, "Haan Rahul, main apni poori zindagi tumhare saath guzaar sakti hoon," In a later scene, she rips her heart out to the man she loves. Yet, Nisha does not guilt-trip Rahul to have not reciprocated her desire.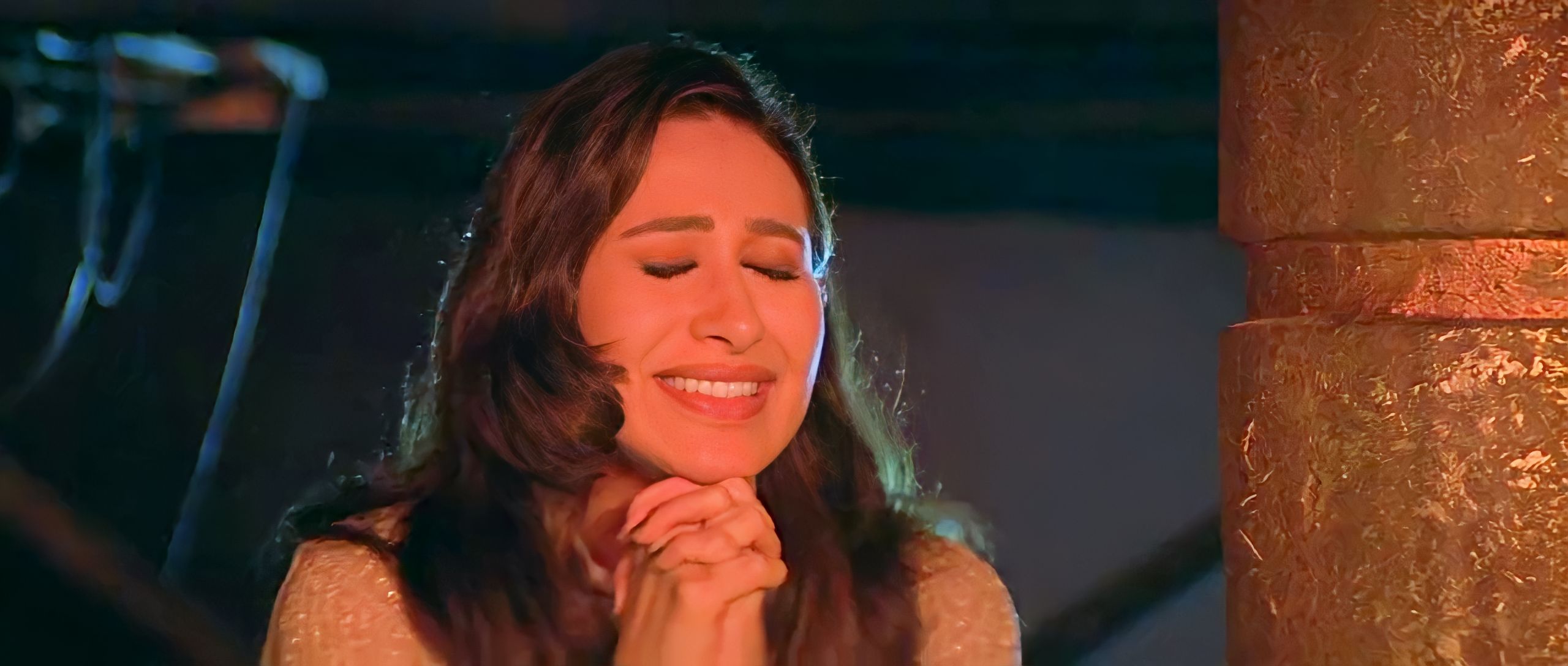 Like Homi Adajania did in Cocktail, Nisha's short skirts were never the reason why Rahul fell for the slightly more Indian girl in the picture.
Unlike Kuch Kuch Hota Hai's tomboyish Anjali who wasn't deemed attractive, Nisha's statuesque figure could invite the eyeballs of many handsome and eligible men.
As are the strange ways of love, Rahul just didn't feel the butterflies for Nisha and Dil To Pagal Hai spells it out with zero judgements.
Nisha's male counterpart, Ajay, isn't as much of a nuanced character. Yet, Akshay Kumar fills the frames with energy and his trademark vibrant smile. It's only a bonus that the due find each other right after the film unites Rahul and Pooja.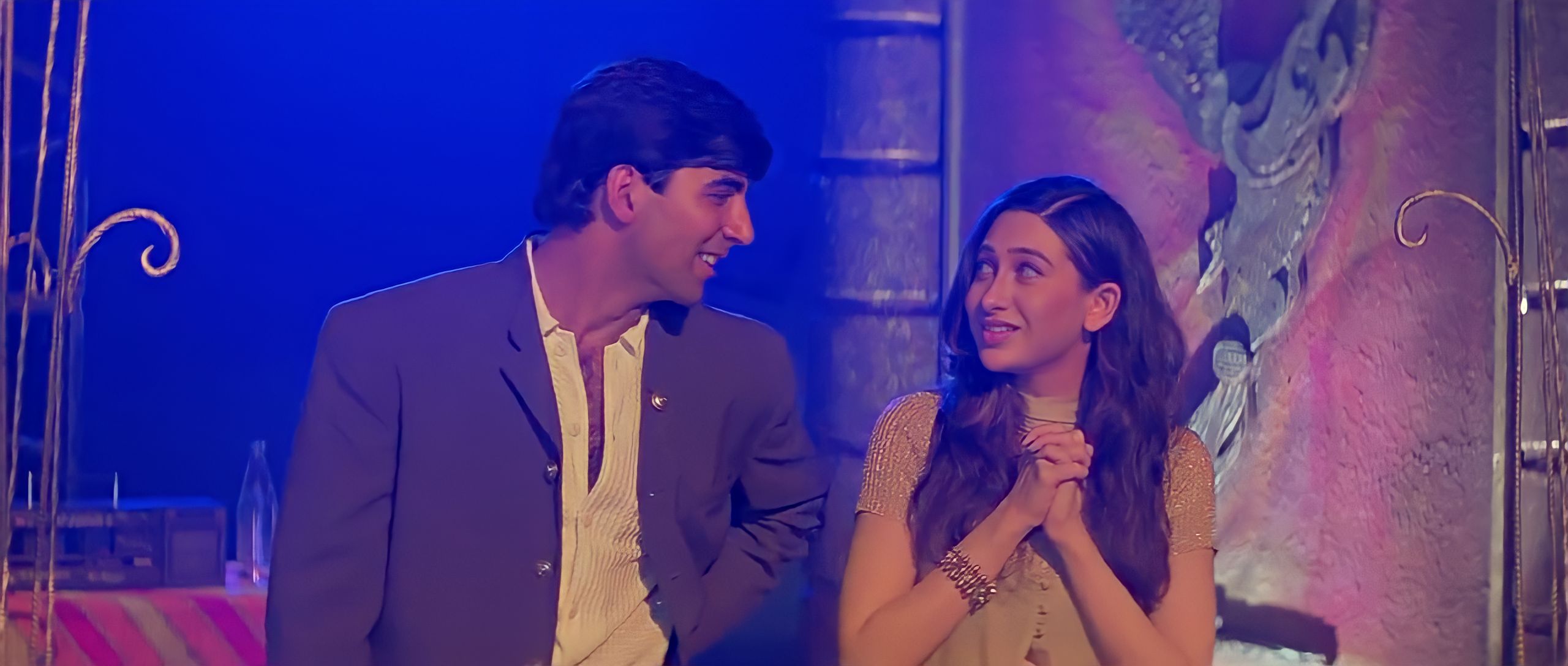 As Dil To Pagal Hai turns 25, it is only heartening to see how wonderfully has it aged. Underneath layers of gorgeous clothes and flawless makeup lies a beating heart that professes a timeless message of love. Yash Chopra's film creates a world filled with whimsical beings whose lives orbit around love, family and the idea of permanence. Nowhere in Mumbai would you find the lawn where Pooja would have run around in her white salwar suit but Dil To Pagal Hai advocates such a lifestyle and I wholeheartedly buy it.
Now that even the otherwise fanciful and modern Yash Raj Films too have moved on to making films like Samrat Prithviraj and Shamshera, it remains to be seen if the YRF scion Aditya Chopra headlines another urban musical romance that takes us back to his father's world of unconditional, untainted love that effortlessly stands the test of time. Until then, let the reruns continue and may we hum along as Lata Mangeshkar and Udit Narayan go:
"Aayi hai chandni
Mujhse kehne lagi
Meri gali mere ghar…
Pyaar kar, oh ho ho pyaar kar"
Dil To Pagal Hai is streaming on Amazon Prime Video.