Read Time:
6 Minute, 33 Second
Rani Mukerji has seen it all. Magnificent box office successes, unanimous critical acclaim, a massive number of awards, and undisputed 'relevance' as a force to reckon with. Her competent performances have could render a tint of sheen to the bleakest of screenplays.
In this article, let us have a relook at some of Rani Mukerji's most overlooked performances in a career that spans across 24 years.
The list consciously excludes her sensational act in Sachin Kundalkar's Aiyyaa. The film, despite mixed initial reception, continues to garner a niche cult with her performance evolving into a blessing to the memes universe.
Well, one might ask what is so much to act in a film where all you do for most of its run-time is to be in a state of coma. Then again, who said a good performance needs to have defined minutes of screen time?  Rani Mukerji's Pooja comes transforms into a lovelorn damsel in the last quarter of the film. Perhaps only to remind the rest of the cast that one could emote and still be subtle at it. Hers is not only the film's finest act but also one of the year's best performances in Hindi cinema.
In Chori Chori Chupke Chupke, we saw both Rani Mukerji and Preity Zinta share equal screen space and compete healthily in their diametrically different parts. However, Zinta gets the benefit of sympathy in the film as she did in the duo's Kabhi Alvida Naa Kehna which came years later. The core idea of the film is morally questionable. Come to think of it, Rani plays Priya whose husband hires Madhoo (Zinta), a streetwalker, to be a surrogate mother to his baby. It is hard to empathize with someone who plays with the emotions of many when they had the option to adopt a child anyway. Still, Mukerji lends gravitas and believability to Priya who must have been an unfortunate victim of ingrained patriarchy and regressive values. So much so that when she announces in the climactic moment, "Maa ko bachaiye," our heart goes out to her.
Sudhir Mishra's Calcutta Mail is one tremendously well-visualized film. One that chronicles the life and routineness of Calcutta, the film sees Rani as an intermittent catalyst who provides comic relief, besides becoming the lead man's confidante. Rani plays an author called Reema who lives in a chawl by the alias name Bulbul. She befriends the bitter and hard-to-get Avinash (Anil Kapoor) with her lively ways. It is a keenly analyzed performance while I can't say the same about her character in entirety. Maybe I would if they delete a needless song or two.
This one makes me laugh. Not for the fact that it is a comic role or anything close to it. The internet forgets nothing and there's no room for escape when it comes to bad films. Mujhse Dosti Karoge certainly is a member of this 'elite' club. Anyhow, not one would find an iota of fault in the way Rani Mukerji envisages Pooja. We need no justification for Pooja's bizarre decision-making skills because it is Rani Mukerji who breaths her heart and soul into it. So much so that we actually feel bad for the actor as much we do for her on-screen character. Well…
6. Mili (
Biyer Phool

)

Biyer Phool, which also starred Bengali icons Prosenjit Chatterjee and Indrani Halder, was Rani's first test with the movie camera. It is said that some are simply born to act. This supremely effortless and confident performance by Mukerji as the chirpy Mili in this film would quantify that statement for you. A classic sibling tale which is also a love triangle, Biyer Phool is quite heavy on the story side as is the case with several of the films from the era. The film was not only a good choice for a debut (as compared to Rani's first film in Hindi) but was also a bonafide box office success.

Rani Mukerji can probably author a book that tells dummy actors on ways to derive maximum flesh out of minuscule parts. Heera is an instant winner and we realize this in her introduction scene where she is being sold off as a slave. Soon we see her forge an equation with Mangal Pandey (Aamir Khan) and there's also a sizzling mujra called 'Main Vari Vari'. Having said that, this is one part that would have nosedived if fallen into an ordinary actor's kitty. Rani gives Heera an affecting human shade – she is tantalizing and vulnerable, all at the same time.

A few months ago while strolling in an airport bookstore, I was stunned to see Rani Mukerji's Veera Kaur featured in a book that collated several glorious feminist heroines from Bollywood. Well, I had always considered Veera as one of Rani's most strenuous and wonderfully measured performances. However, this chance incident prompted me to look at Veera through the lens of equality. The film raises several questions on equality and more around the need for the same. Veera wants to play cricket and there is no 'kudiyon ka' team in which she can possibly shine. Her thought process is simple, "If I can play better than all the men out here, why should I chase a women's team that doesn't exist in the first place?" Veera masquerades as a man and we get a tremendously entertaining performance. Now, Dil Bole Hadippa is far away from being anything close to a decent film. But the performance, in all honesty, is not something that a mainstream actress would place her bets on.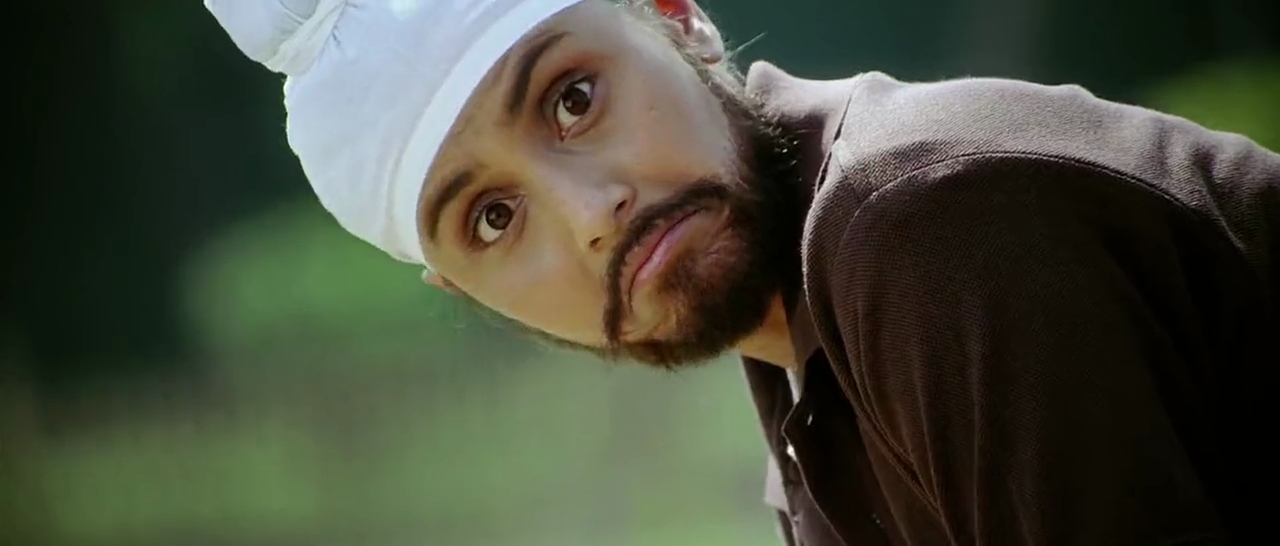 Rani Mukerji recently revealed in an interview how Kamal Haasan realigned her 'idea' of acting. In an industry that consistently functions with set expressions, Mukerji's take on Saket Ram's (Haasan) devoted teacher-wife was mature, volatile, and ultra-romantic. Not to forget her shimmering rendition of Jibonananda Das's Bengali Poem Akashe Jyotsna.
Hindi film lovers grew up on melodrama – good, bad, and the ugly versions of the genre. We have lived through aging mothers, dying spouses, estranged lovers, and the likes. Then comes Milan Luthria with his grossly underrated film Chori Chori which features Rani Mukerji as its central pivot. Khushi (Mukerji) is an orphan who works as a waitress and finds company in her stuffed monkey, Jonathan. Khushi's loneliness is underlined throughout with profound dialogues and emotional (at times, loud) background score. While this might not be the best kind of cinema for many, it indeed is moving for those who love an unapologetic dose of melodrama. And Mukerji? She effortlessly nails the layered character who veils her great apprehensions with a massive façade of happiness. If the climax amid the sentimental Chori Chori Chupke Se number doesn't move the soggy Bollywood lover in you, then nothing else would.
"Gale mein mangalsutra, aankhon mein Kamasutra," flirts an inquisitive intern with her. Gayatri appears unaffected but it can also not be ignored how she yearned for a compliment or, at best, good company. In Karan Johar's best-ever outing to anyplace close to a film set, Ajeeb Daastaan Hai Yeh was a segment from the anthology film Bombay Talkies which was made to commemorate the 100th year celebration of Indian cinema. The film went on to get shortlisted for the coveted Queer Palm at the 66th Cannes Film Festival.