Read Time:
22 Minute, 18 Second
After 12 months of watching as many international films as possible through various avenues (streaming channels, FYC screeners and film festivals),  I release the year's Top 50 list. I decided to up the scale a little from the usual Top 30 because, in 2021, I happened to watch more films than I did in the preceding years – roughly 300. The list consciously avoids films made by Indian filmmakers and those that narrate stories about India or the Indian lifestyle. You may also check out the lists of best films made in Hindi and Malayalam languages in 2021. Below are the best international films of 2021, ranked in reverse order:
50. Spiderman: No Way Home (United States of America)
Jon Watts's film is satisfying as a standalone Marvel fare and is easily the best of Tom Holland's outings as the friendly neighborhood superhero. The emotionally potent story is accentuated by its stellar cast and superlative VFX. Benedict Cumberbatch is a delight as always.
49. In The Heights (United States of America)
For someone who digs The Sound of Music, Mary Poppins and Singin' In The Rain, the musical genre is one that naturally triggers interest in me. Premiered at Tribeca 2021, Jon M. Chu's film is based on Lin-Manuel Miranda's Broadway musical by the same name. While the musical numbers match the required standards, the vivid frames and joyful characters conceal the plot's predictable nature.
48. Souad (Egypt)
If we evaluate the resources that the makers of Souad had at their disposal, the output is not very technically polished. The cinematography, the color grading, and the overall staging of sequences scream of certain obvious deficiencies. But, in the end, it all knits back wonderfully into a tale that rooted deeply in its environment. Set in suburban Cairo, Ayten Amin's film is an astonishing human saga. It addresses an array of issues faced by women in Egypt. It shocks you with the way life is naturally designed for the protagonist Souad (Bassant Ahmed) and her sister Rabab (Basmala Elghaiesh) in the suffocating world they live in. Performances are unanimously authentic and so is the film's broad intent which it accomplishes in great style.
47. Charlotte (Paraguay)
Veteran Spanish actress Angelina Molina headlines director Simón Franco's charming road film Charlotte. It sees the protagonist Charlotte, a fading actress, taking a journey from Argentina to Paraguay to chase a film that would transform her dipping career. Shot lovingly across gorgeous South American landscapes, Franco's film is contemplative and self-assured. Molina is astounding as an actress who is way past her prime but still contains the vigor to pursue her deepest desires.
46. The Night Belongs to Lovers (France)
Exceedingly physical, Julien Hilmoine's film abounds in love-making scenes. The film has only two characters – played by Laura Muller and Schemci Lauth – who are acquaintances from school that stumble upon each other shortly before the man's wedding. Here ensues a passionate, highly physical romantic drama that explores sex and modern relationships through a unique lens. While the content might not be everyone's cup of tea due to overt sexual flavor, the performances are standout, the editing is fantastic, and the finale is sure to land a shocker.
45. King Richard (United States of America)
Reinaldo Marcus Green's biographical drama King Richard chronicles tennis icons Venus and Serena Williams's rise to stardom. Leading man Will Smith delivers an affecting performance that would land him numerous Best Actor nominations this season.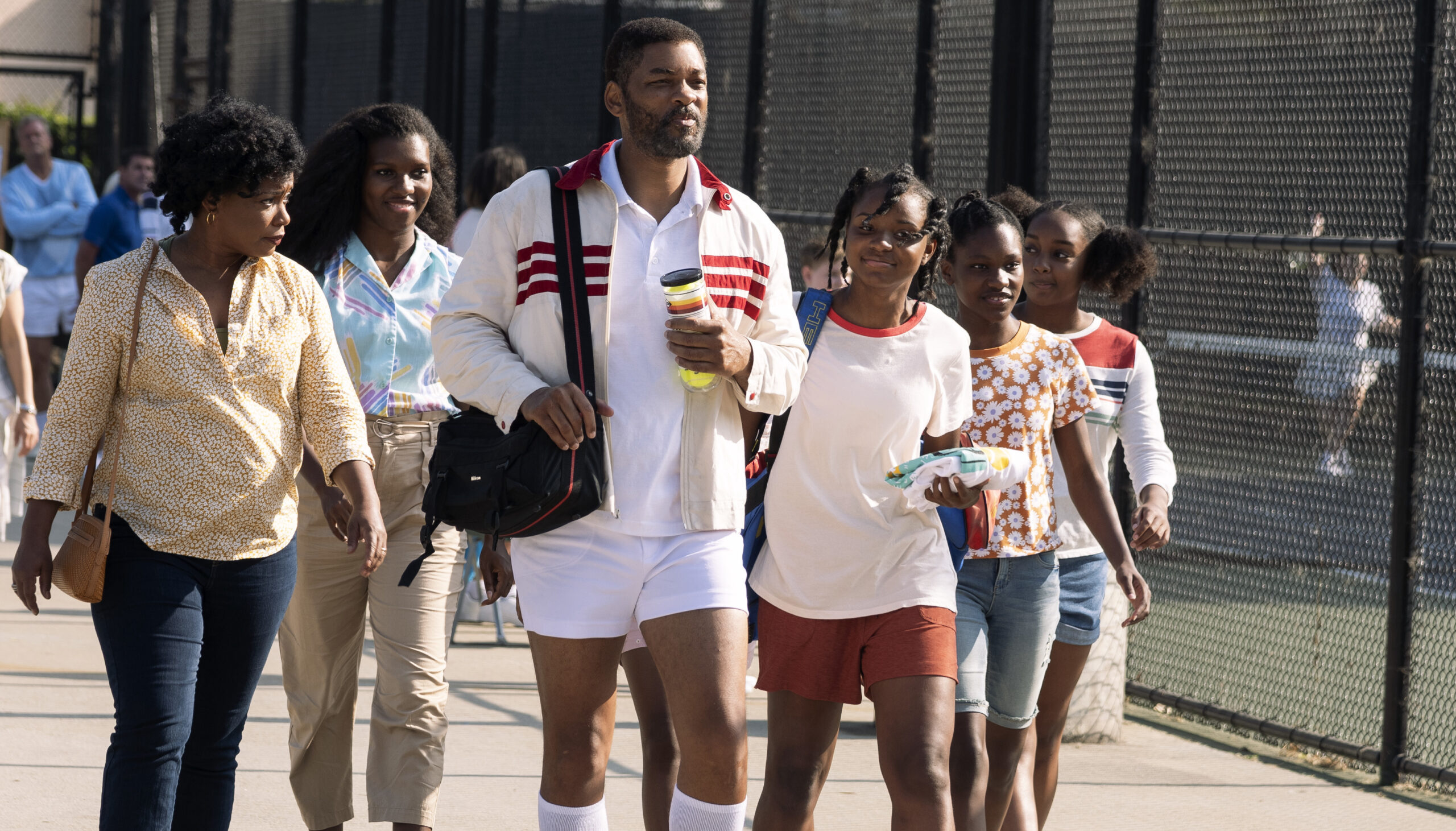 44. The Guest (Spain)
Director Ana Mancera weaves an unusual web of secrets in the French drama The Guest (La Visita). It shows how the life of a married couple gets trampled rapidly upon the arrival of a young woman. While the man is instantly attracted to the tantalizing ways of their house guest, the film incessantly raunchy film hits the crescendo of excitement when a secret of the past is revealed. Performed deftly by leads who are also insanely good-looking, Mancera's film is shot marvelously in a notably grim shade. The climax which is tad surprising has humor, tenderness, and erotica in equal measures.
43. The Harder They Fall (United States of America)
Jeymes Samuel's Western saga is set in the 19th century and it, impressively, does not look dated – unlike several films in the genre. The narrative is peppered several violent incidents with raucous loud sounds, but it all works in the favor of the rough, conflict universe it chooses to project. The ensemble cast does a swell job in their respective parts and so does Samuel with the original score.
42. Secret Name (France)
Directed by Aurelia Georges, La Placeduneautre (Secret Name) is a tale of poverty, war, identity theft, and deep, unexplained affection. Set amid World War I in France, the film tells the tale of Nelie (Lyna Khoudri) who, in an attempt to escape her life of misery, decides the take the identity of a woman who was presumed dead. Now spending the happiest time of life under the protection of Madame de Lengwil (Sabine Azema) has embraced her life and her new name (Rose Juillet) – that of a reader to the wealthy matriarch. Hell breaks loose when the real Rose (Maud Wyler, remarkable) turns up.
41. Great Freedom (Austria)
Set in an era when the dubious Paragraph 175 that criminalizes homosexuality, Great Freedom has the backdrop of a prison where two gay men meet and develop a bond. An articulate (albeit fictitious) account of queer lives in the era, the film may not be comprehensive enough to accurately address the history around it. However, Austrian helmer Sebastian Meise gives us a compassionate human tale that affects us – notwithstanding its gritty and constantly exhausting backdrop.
40. CODA (United States of America)
When was the last time a Hollywood film reminded me of a Bollywood one? Well, perhaps in January 2021 when I watched – an instant throwback to Sanjay Leela Bhansali's stunning debut Khamoshi – The Musical. That said, the film about deaf parents and their musically inclined daughter is a lot different in treatment and is largely a warm coming-of-age drama which impresses despite emerging from a strict template.
39. Titane (France, Belgium)
Gore, gore, and a little more gore. It was not easy for me to sit through Julia Ducournau's Palme d'Or-winning body horror. Personal taste aside, Agathe Rousselle's rousing central act and the Ruben Impens' moody cinematography sold the film to me. Would I ever rewatch it? No. Would I recommend it to those who are reading this list? Yes.
38. Spencer (United Kingdom, United States of America, Germany, Chile)
Bedazzling is the word for Kristen Stewart's lead act in Pablo Larraín's deeply affecting Spencer. A blend of history and fiction, the film projects Princess Diana's disconcerted mind with great beauty. Watch out for the Best Actress and Costume Design (along with Cruella) statuettes this season.
37. Compartment No. 6 (Finland, Estonia, Germany, Russia)
Finland's entry for the Best International Feature Film at the 94th Academy Awards is about a train journey that the protagonist Laura (Seidi Haarla) takes. Supported by her girlfriend, the young grad student's life unexpectedly alter when she stumbles upon the crude man named Ljoha (Yuriy Borisov). The rest of the film is about how they overcome their initial miscommunication to develop a comfortable equation that defies differences and judgments. Although the setting feels familiar and the screenplay does not contain too my layers, the conversations – often caked with deep ideas and philosophy – are arresting. The lead performers are a delight to watch and the minimal, claustrophobia-inducing space of a train feels authentic.
36. All My Friends Hate Me (United Kingdom)
I personally don't dig the horror subgenre where a leading character is perennially spooked by a troop of unassuming pranksters leading to an insane turn of events. Director Andrew Gaynord's Britain-set film All My Friends Hate Me is an exception. Right from the opening reels through the surreal spooky intermittent parts and, lastly, to the fittingly staged finale, the British film was a notable fare at Tribeca in 2021.
35. Happening (France)
I am unsure why I ventured into Happening with an idea that it might deal with abortion the way 2020's intense Never Rarely Sometimes Always. I was wrong. The French drama directed by Audrey Diwan examines the subject from a broader social point of view and across a wider time period. The pregnancy and the events surrounding it are observed though a wider social lens (not to forget it is a period drama adapted from a book) through a screenplay that revels in its tender, humane skin.
34. Pig (United States of America)
Nicolas Cage's brooding lead act propels Michael Sarnoski's mysterious drama Pig which eventually evolves into a subtle emotional fare. Moody cinematography and sound design earn brownie points in this crisp yet remarkably suspenseful film.
33. The French Dispatch (United States of America)
Right when I was missing Wes Anderson's play with colors, filters, frames, symmetry, and typography, The French Dispatch arrived to tickle my fancy. An ode to journalism, it may not be his best work but is still a treat to those who love his screen aesthetics.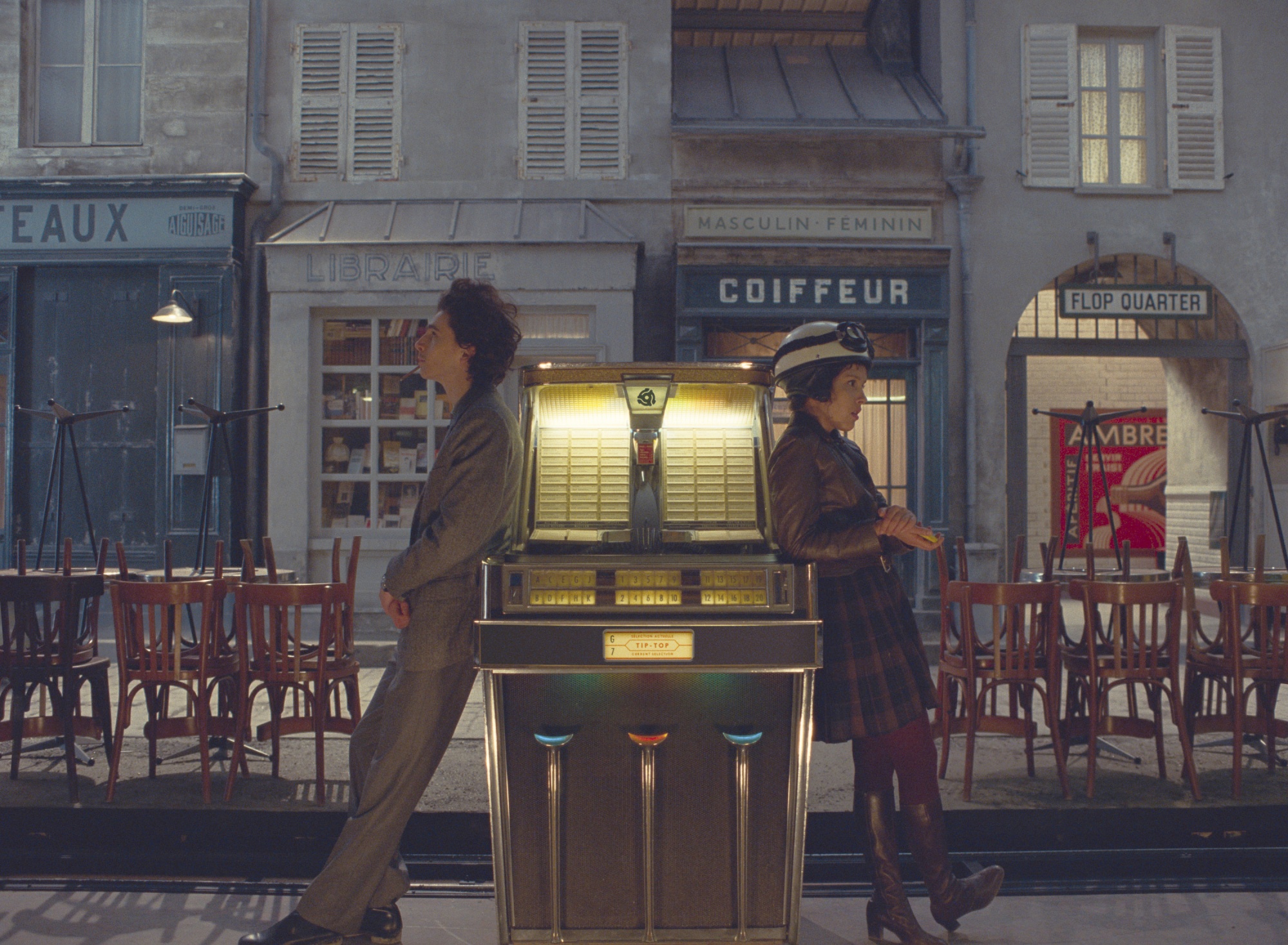 32. Escape From Mogadishu (South Korea)
Ryoo Seung-wan's Escape From Mogadishu springs a giant surprise by spinning a true, violent story onto a palette of fear, wit, emotions, and nerve-wracking action. The ensemble cast does exceedingly well in convincing us of the outrageous turn of events in Escape from Mogadishu. The perplexed (and diabetic) main leads Kim Yoon-seok and Heo Joon-ho are the strongest pillars who hold the film together. Jo In-sung who gets a great deal of screen-time is fantastic as he brings out his volatile persona to perfection. Shot magnificently by Choi Young-hwan, the film also boasts of a soundtrack (Bang Jun-seok) that keeps the ongoing tension duly maintained. The film is the South Korean entry to the 94th Academy Awards.
31. Cyrano (United States of America)
Cyrano's lyrical narrative had me mesmerized. For sure, it's a romantic tragedy and the story is time-tested, but it is undeniable how this love story is designed to go straight into our hearts. Peter Dinklage's affecting central act would leave you pining.
30. The Mitchells vs. the Machines (United States of America)
A creative story, stellar voices and kickass animation propels The Mitchells vs. the Machines to becoming a mighty entertaining film. Essentially a science fiction fare, Mike Rianda's film with its vibrant frames and fast narrative is the year's finest animation feature.
29. The King of Laughter (Italy, Spain)
In the Italian-Spanish biopic, the chaotic life of Neapolitan dramatist and actor Eduardo Scarpetta stands gorgeously tackled by the director Mario Martone. Eduardo is a landmark playwright, whose mystique survives to date. The film mirrors his complex mind and the unending hunger to be validated. Toni Servillo in the lead role delivers a nuanced and deeply poignant performance.
28. Passing (United States of America)
Rebecca Hall's debut film had my attention right at the opening act where a confident mixed-race woman's chance encounter with an estranged friend and her infuriatingly racist husband. Shot in black-and-white (which is sumptuous, nevertheless), the film boasts of a delightful melodramatic tinge and fantastic performances, notably by the women (Tessa Thompson and Ruth Negga).
27. Luzzu (Malta)
Maltese filmmaker Alex Camilleri's feature debut Luzzu presents the tricky situation where tradition gets eclipsed by the need for a sustainable livelihood. Non-professional lead Jesmark Scicluna ably anchors the film.
26. C'mon C'mon (United States of America)
A tender story of an uncle bonding with his nephew, 'C'mon C'mon' showcases the mellow side of Joker-star Joaquin Pheonix. Shot in black-and-white, the film helmed by Mike Mills is rich in emotions and gives us a lesson or two on parenting. Its most fascinating element is the vérité style interviews with children, intercut smartly into the main narrative.
25. The Red Tree (Colombia, Panama ,France)
There is almost nothing unpredictable in Joan Gómez Endara's Spanish language film The Red Tree. There is incessant poverty on display along with a hint of melodrama that threatens to erupt at any moment. Yet, it emerges as one of the most satisfying films to be screened at IFFI Goa in 2021. Endara's beautifully composed road film has a screenplay that constructs interpersonal relationships – layer by layer – in a way that it makes us weep at all crucial junctures. There are references to insurgency and economic instability in Colombia but not beat the underlying human story which is about a middle-aged man, his little half-sister, and a teenager with a love for boxing.
24. Mass (United States of America)
There is a great deal of magic in gestures and unspoken words in cinema. Debutant Fran Kanz's Mass is out to readapt the theory by becoming an excessively chatty yet greatly involving drama. The film is a one-and-a-half-hour talk between two couples dealing with the aftermath of a school shooting. It's not only heartbreaking, but is audacious and empathetic in the way the screenplay is designed. The prime highlight, predictably, are the dialogues that come across as realistic.
23. Bergman Island (France, Mexico, Brazil, Germany)
Bergman Island shines beautifully in its meta-ness. Aside from the obvious Ingmar Bergman connection, director Mia Hansen-Løve's auto-fiction fare with intersecting sub-stories matures into a delightful fantasy. Set in Fårö, it is about Amy (Mia Wasikowska) and her reunion with her first love Joseph (Anders Danielsen Lie). Drenched in a sea of myriad emotions, their story emanates passion – an element that lacks in Chris's marital relationship. Before we realize it, Bergman Island intersects fiction and reality. The reality in question is also a glaringly obvious hint towards Hansen-Løve's former romantic partner and collaborator Olivier Assayas, a French cinema veteran.
22. The Power of the Dog (United States of America)
Jane Campion's period Western The Power of the Dog is a thrilling and gorgeously framed study of toxic masculinity and socially eulogized machismo. It is set on a 1925 Montana ranch surrounded by thorny mountains and miles of bleak countryside clouded by uncertainty and animosity. Benedict Cumberbatch, who plays the lead, shining with his sharp stature and cerebral persona is a casting masterstroke. The stunningly filmed Western is based on Thomas Savage's novel by the same name.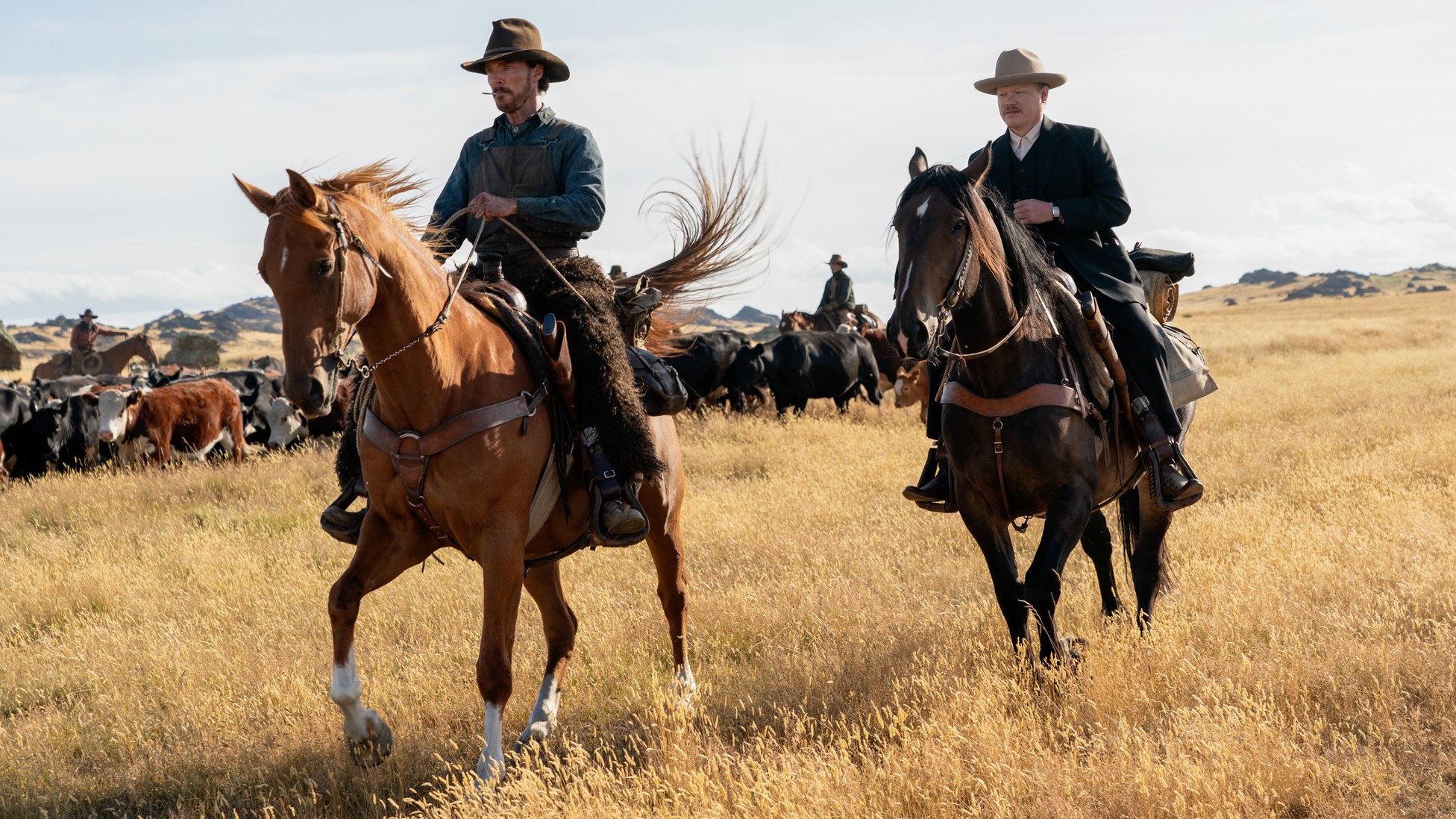 21. Petite Maman (France)
"Secrets aren't always things we try to hide. There's just no one to tell them to," Possibly the line of the year came from Céline Sciamma's mellow, unrushed time travel drama. The science-fiction element that the filmmaker (who previously helmed the marvelous Portrait of a Lady on Fire) employs does come across as a gimmick to stun the viewer. Rather it is akin to a fantastical fable that brings us closer to the film's beautiful characters. Gabrielle and Joséphine Sanz are astounding as they bring to life an unusual story.
20. Brighton 4th (Georgia)
Another father-son story on the list, Levan Koguashvili's Brighton 4th is set in NYC where a father drops by from Georgia to meet his son who, instead of garnering a degree in medicine, is drowned in a sea of gambling debts. Koguashvili employs dull frames to encapsulate the story of affection, inadequacy, and occasional humor. Brighton 4th is abundant with scenes that are thought-provoking, but it is in the film's strong emotional groundwork that the writer-director scores major points. While the actors are fantastic while being true to the film's understated tone, one can't stop applauding the way its subtle, nuanced writing allows them to evolve greatly in an otherwise dismal-looking setup.
19. Parallel Mothers (Spain)
Can there not be fireworks when Penelope Cruz collaborates with Pedro Almodóvar? Well, it's there time-tested ability to spring surprises that lands Parallel Mothers in the list which is also highlighted by the filmmaker's characteristic touches aside from Cruz's scintillating performance – one of the year's finest.
18. Private Desert (Brazil)
About a suspended cop Daniel who goes in search of his internet flame Sara, the Brazilian film Private Desert is an intimate and often mystifying coming-of-age saga. The film masterfully chronicles how members of the LGBTQ face rejection from their ilk. Aly Muritiba's film does not believe in fairy tale resolutions, but it is empathetic towards its leads and their perplexed mindscapes. The finale, even though bittersweet, would ensure a smile on your face.
17. Tick, Tick… Boom! (United States of America)
Poignant, energetic and a glorious tearjerker. That is Lin Manuel-Miranda's debut feature Tick, Tick… Boom! For someone who knows the grammar of musical cinema better than most others around, the filmmaker paints a delightfully larger-than-life picture of Jonathan Larson. Andrew Garfield's mighty lead act is designed to clinch major award statuettes, this season.
16. Saving One Who Was Dead (Czech Republic)
In what must be considered classic festival cinema, filmmaker Václav Kadrnka invites us to the severely confined world of a small family. The father suffers a stroke, whereas the mother and the son are now unable to make sense of it. Shot almost entirely in portrait format, the hospital-set film feels highly personal as it touches angles such as spirituality, surrealism, familial bonds among others.
15. Celts (Serbia)
It's a child's birthday party where a troupe of children have great fun. Parallelly, there is a set of adults who party in their style – there is booze, manipulations, confusions, revelations, anger, and a lot more. Director Milica Tomović carefully weaves a balance between both universes while delivering an incessantly talky but also finely edited and thoroughly entertaining dramedy.
14. The Girl and The Spider (Switzerland)
The highlight of filmmakers Ramon and Silvan Zürcher's Swiss drama The Girl and the Spider ('Das Mädchen und die Spinne') is its magnificent soundtrack. The film brilliantly chronicles the complex relationship shared by two young women Lisa (Liliane Amuat) and Mara (Henriette Confurius) around the time when the former decides to move to a different flat. Within its cluttered setup, the filmmakers stage a series of dramatically potent scenes that renders fascinating shades to the underlying story. The lead cast deliver top-notch performances wherein the screenplay with its delightfully ambiguous tenor emerges as a big winner.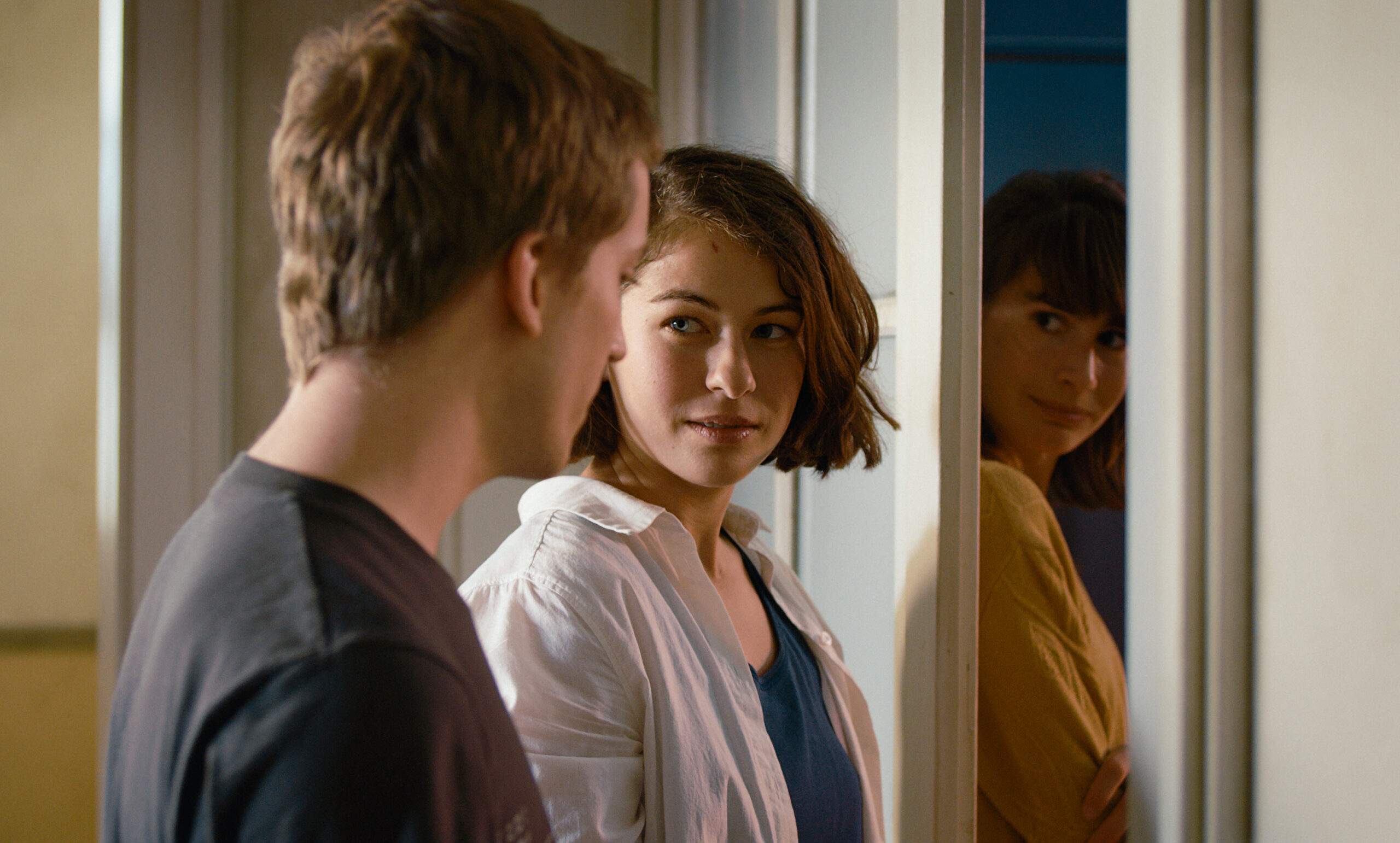 13. Peace by Chocolate (Canada)
An Indie gem that premiered at Tribeca, Jonathan Keijser's Peace by Chocolate warmed the cockles of my heart. One that talks about the widely 'unaddressed-in-art' refugee crisis, is based on a true story. Also, in the last film of celebrated Syrian TV and cinema personality Hatem Ali, Keijser's writing and narrative techniques impress big time with their simplicity apart from with its mature stand on politics in general.
12. Holy Emy (Greece, France, United States of America)
"There is nothing more humbling than a body that doesn't live up to your desires. What are we if not our bodies?", quizzes a healer in Araceli Lemos' fascinating debut fare Holy Emy (Agia Emy) which was screened at the 74th Locarno Film Festival. This intriguing line exposes how powerful an element is the construct of the physical body in the curiously nurtured network in the film. Its leading protagonist Emy's (Abigael Loma) body acts as a tool in constructing what must be the most unnerving social drama of the year.
11. Ninjababy (Norway)
Not a film that I would expect to sweep my feet off at a festival, Ninjababy managed to do just that. The film's easy-going attitude as it deals with a complex situation in the protagonist Rakel's (Kristine Kujath Thorp) is one of its many refreshing elements. The characters are worth investing in and the slightly oddball situations feel realistic. Integrated creatively with animated doodles, the film's fast narrative is peppered with hilarious humor and a thorough central act. Yngvild Sve Flikke is worth several rewatches, and I do not usually say this for festival favorites.
10. Fathers (Iran)
A motor accident leaves a young man Mani dead while his best buddy Sina escapes by a tiny margin. The event not only traumatizes the families but also turns the fathers of the youngsters against each other. There is a giant twist in the tale that awaits to perplex their lives which director Salem Salavati masterfully constructs. The narrative is tense and suspenseful as it leads to a tear-jerking climax with an open-ended yet satisfying solution. Performances are topnotch, and so are the technical departments in this minimalist yet profound parental drama which was my favorite from the 2021 edition of IFFI Goa.
9.The Lost Daughter (United States of America)
Filmmaker Maggie Gyllenhaal 's debut tells the mysterious tale of a mother on a beach-side holiday. Olivia Colman and Jessie Buckley pitch in intriguing performances in a film filled with suspenseful moments and metaphors. The film is adapted from a novel by the same name.
8. Prayers for the Stolen (Mexico)
Mexico's submission to the international Oscars, Prayers For The Stolen follows the lives of three girls stuck in the chaos of terrorism. Noticeably lacking in a plot, the atmospherics and the eerie depiction of childhoods being ripped off their innocence make it an intense watch.
7. The Good Boss (Spain)
The Good Boss, which is Spain's entry for the Best International Feature Film at the 94th Academy Awards, sees the leading man Javier Bardem delivering one of the year's finest acts in this nuanced dark comedy that hilariously mocks modern society. The humor is delectable and so is the social commentary it masterfully makes.
6. Belfast (United States of America)
Kenneth Branagh's recreation of a turbulent period in history is so powerful that I stood up to applaud when the end credits rolled. You must also know that I watched it all by myself from the comfort of my home. Now I know why Belfast leads every Best Picture race this season.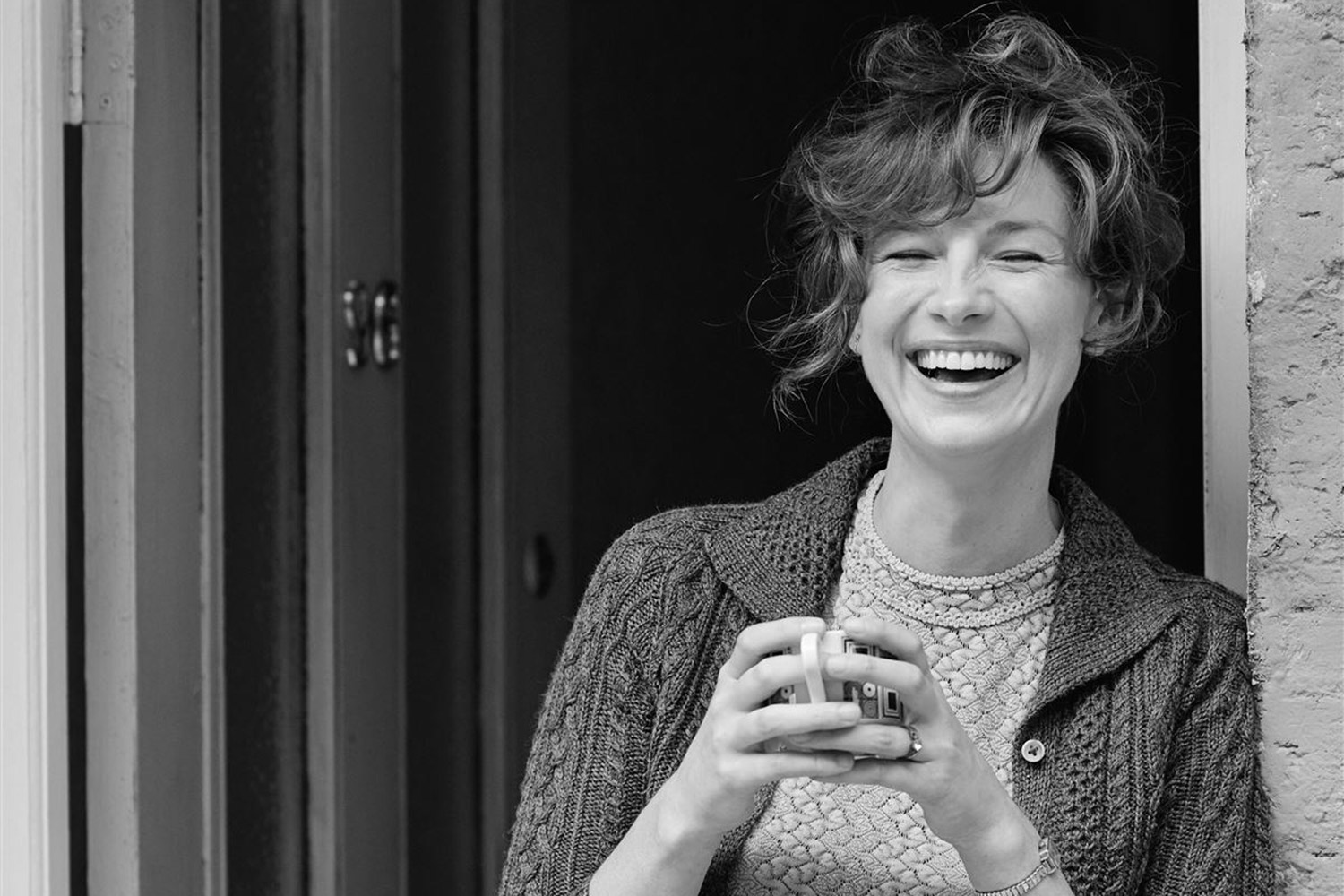 5. Drive My Car (Japan)
An investigation of love, grief, connection, and the need for art as chronicled through the life of a film professional, Drive My Car is a thoroughly intriguing fare. In Japan's official entry to the 94th Academy Awards, director Ryusuke Hamaguchi makes excellent use of his long running time (nearly three hours) to help us understand his complex and guarded characters. So much so that it guarantees immense joy when they finally discover happiness. Hidetoshi Nishijima, who portrays the lead, delivers one of the most moving acts of 2021.
4. The Hand of God (Italy)
Paolo Sorrentino's magnificent melodrama The Hand of God is filled with a plethora of characters. With his protagonist Fabietto (essayed by Filippo Scotti with flourish) forming the anchor, Sorrentino paints a bizarre yet fantastical world which masterfully projects the beauty of an era and its people. It bravely talks about loss and grief in a fashion that guts you to eventually liberate you by merely observing the leading man's evolution. There are tears galore and so are smiles in the delightfully conversational and mesmerizingly filmed picture. The film is Italy's entry for the Best International Feature Film at The Academy Awards 2022.
3. Commitment Hasan (Turkey)
It was heartbreaking when Turkey's official entry Commitment Hasan ('Bağlılık Hasan' in Turkish) did not make it to the Oscar shortlist. I was mesmerized by its quiet ambience, gorgeous photography, and the filmmaker Semih Kaplanoğlu's powerful treatment to a universal story. The filmmaker's trademark wide angle frames are present in this lusciously filmed movie. Umut Karadag who plays the lead puts in a thunderous show from the start until the last running minute.
2. A Hero (Iran)
Amir Jadidi headlines Iran's Oscar contender A Hero with an astonishing lead act. Asghar Farhadi's film is a spectacular addition to his enviable oeuvre. The film talks about economic disparity in suburban Iran and the relentless human will to fight for a better life – obliterating definitions of what ought to be characteristics of a good man. Shot with compelling precision by Ali Ghazi, the frames of the film give it the feel of a profoundly universal fare – Rahim (Jadidi) could have belonged to any society in any geography.
1. The Worst Person In The World (Norway)
What do I say about a film – which after barely 20 minutes into it – had me bang the table and say aloud 'This is the movie of the year'? Joachim Trier's intense romantic drama emerges from a lived-in world wherein Julie (an extraordinary Renate Reinsve) experiments with her life. Divided into numerous chapters with amusing inter-titles, the film examines romantic relationships like no film has done in years (arguably). The screenplay at no point victimizes or judges Julie as we glide through her uncompromising stances and bold decisions. Here is a rare relationship drama that would easily stand the test of time. Kudos to the fantastic ensemble and supremely proficient crew led by Kasper Tuxen – whose camera makes love to the moody locales of Oslo in this modern-day masterpiece.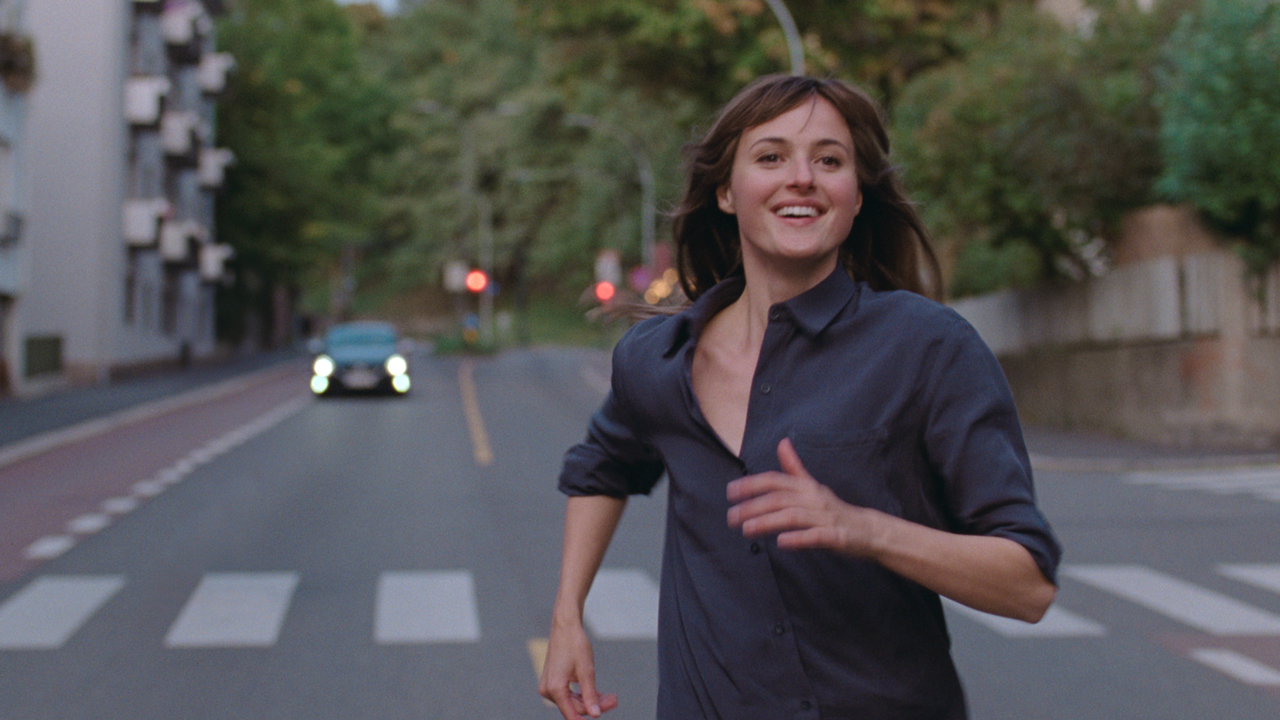 Best Films Produced in India
10. Joji (Malayalam)
9. Garuda Gamana Vrishabha Vahana (Kannada)
8. Doctor (Tamil)
7. Sarpatta Parambarai (Tamil)
6. Sandeep Aur Pinky Faraar (Hindi)
5. Koozhangal (Tamil)
4. Shankar's Fairies (Hindi)
3. The Great Indian Kitchen (Malayalam)
2. Sardar Udham (Hindi)
1. Minnal Murali (Malayalam)
P.S.: Meel Patthar (Hindi/Punjabi) which premiered at the Venice International Film Festival in 2020 does not make it to the list even though it was a 2021 release in India. The same is applicable for India Sweets and Spices (English) and Once Upon a Time in Calcutta (Bengali) – the former is an American production with known Indian actors and the latter is a French-Norwegian co-production.
ALSO READ:
The 10 Best Bollywood Films of 2021
The 10 Best Malayalam Films of 2021
The 10 Best Bollywood Actresses of 2021
The 10 Best Bollywood Actors of 2021
The 25 Best Hindi Film Songs of 2021
The 10 Best Malayalam Songs of 2021
PREVIOUS YEARS' LISTS:
30 Incredible Films from 2020 That Must Not Be Missed
30 World Cinema Titles from 2019 That Must Not Be Missed
30 Best World Cinema Titles from 2018 That You Shouldn't Miss
25 World Cinema Titles from 2017 That You Must Not Miss
25 Non-Indian Films from 2016 you must watch