'Joji' review – Dileesh Pothan's take on Macbeth is a bona fide masterpiece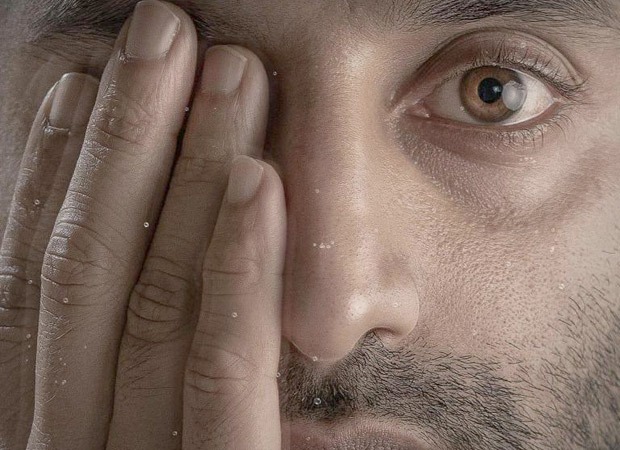 Read Time:
5 Minute, 54 Second
"Society is a fucker," declares the title character of Dileesh Pothan's Joji. If we observe the setup from a distance, society is seldom a direct component in the Panachel family. Here is a film with minimal exposition and no random third party conversations staged at tea shops and rickshaw stands. The closest we get is a priest (Basil Joseph) who is as priest-like as any priest would ever be. Yet, the society is omnipresent in Joji – a sedate thriller inspired by William Shakespeare's Macbeth.
Writer Syam Pushkaran constructs his story around characters who have been victims of societal tirades and conditioning all through their lives. The family patriarch Kuttappan (equivalent to King Duncan in Macbeth) knows that it's health and wealth that would aid him in the sunset of his life. He staunchly safeguards both. The eldest son Jomon (Baburaj) is a chronic alcoholic and a divorcee. Jaison (Joji Mundakayam), the second child, is a married man and is perennially in the need of money to run the family business. His wife Bincy (Unnimaya Prasad) is a homemaker stuck in the monotony of being one.
The youngest is Joji (Fahadh Faasil) – a man in his late 20s. Aside from certain material desires and perhaps a passive wish to migrate abroad, Joji is quietly disillusioned about the way he is. "I was unable to be the man I wanted to," rues Joji at one point. What did he want to be? We are not told. His nephew Popy (Alister Alex) does not hold him in high regard either. Joji is not up to anything that would command respect from the society at large, let alone the teenaged Popy.
If the writer plants this absolutely normal-looking Malayali family in the lush town of Erumeli, director Dileesh Pothan gives them and their surroundings consistently haunting shades. The most striking element in the film is the signature tune (extraordinary music by Justin Varghese) which reminds us of Simon & Garfunkel's enigmatic El Condor Pasa. Underscoring Joji's fluctuating moods, the tune plays out evocatively – we hear piano notes in moments of stillness and violin strains in sadder, perplexing stretches. The original score, in its entirety, is a fascinating cog in the wheel as it communicates in myriad ways that dialogues do not.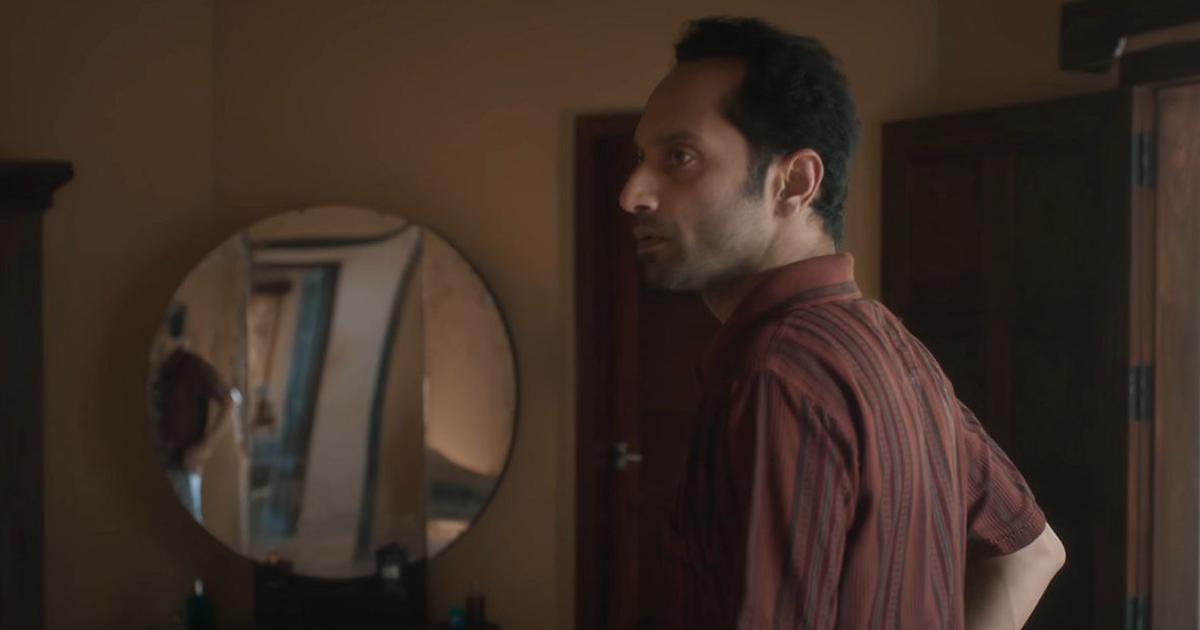 If Syam Pushkaran scatters his screenplay with an array of subtexts, Dileesh Pothan makes sure that each of them gets their share of mileage and visual cues. Their protagonist Joji loves to sleep. In a non-judgemental world, he would continue sleeping for the rest of his life. The youngster loves to stroll around the expansive family rubber estate taking occasional cigarette breaks by the pond in the middle of it. The pond is exactly where his visibly fit father suffers a massive stroke. Joji rears a white horse (remember Duncan's horses in Macbeth?) much against his authoritarian dad's wish. He is inquisitive about the gadgets that his nephew sneakily shops online. This way, Joji is carefully constructed as a curious, socially awkward fellow. He does not necessarily dislike his family but he silently wishes to be in a place where he owes no explanations to the world.
The ambience that Pothan sets around Joji and his family is placid. It can be equated to Popy's pellet gun and Sudhi's thotta – a sudden movement would make them destructive. If the rubber plantations, coconut and pineapple orchards render the film a naturally grim mood (cinematography by Shyju Khalid), Joji gets finer layers in form of the social issues it tackles. Jomon's alcoholism and failed marriage place a mirror to Kerala's notoriety around this closely linked phenomenon. His altercations with the priest – who equates the Bible to a 'user manual' for believers – is spontaneous as it erupts as an act of rebellion against set social norms and inexorable gossip. Jomon is the most visibly affected and helpless person in the Panachel family. However, a little dissection would tell us how Joji's wounds are way graver.
Bincy is a magnificently tweaked version of Lady Macbeth and she possesses her share of issues. She oscillates hopelessly between her financially saddled husband and her own fatigue as a dutiful woman in a massively patriarchal household. In a handful of moments that she gets to score, Unnimaya Prasad emotes beautifully without lines. It could even be a fleeting scene where she applies nail polish on her toenails.
ALSO READ: 'Thondimuthalum Driksakshiyum' review – a brainy satire with a hilarious gut connection
In a masterfully staged dinner table scene, Dileesh Pothan tests the nerves of each character. Becoming the moderator to the discussion is the sanest person in the enterprise, Dr. Felix (Shammy Tilakan, pitch-perfect). When the conversation treads routes of animosity, Bincy throws a sharp line, "The family members are getting a chance for the first time to voice out their opinions, let them," Joji remains inert throughout, only to be alerted at the mention of a specific detail pertaining to his father Kuttappan's death. Pothan mixes Joji's tense body language with Bincy's reaction shots with an understated score and sound design – thereby producing an eerie atmosphere. In an instance, an animated Joji turns into a sudden problem solver. "My decision has nothing to do with the public. I don't care what they say," the young man announces – much to the surprise of Felix who confesses how he had considered him worthless until that moment.
Due to credit to Fahadh Faasil for immersing his soul into Joji. Frailer than how he usually is, the actor uses his body and eyes to give life to Syam Pushkaran's delectably complex protagonist. The unique equations that he shares with every member of the family stand potently expressed as Fahadh confidently controls the reigns.
The smartest thing that Syam Pushkaran and Dileesh Pothan do to assert Joji's character design is to not show him in contact with the outer world barring two fleeting episodes involving religious rituals. Even in those, Joji is incapable to mingle or concentrate. The fishless pond where Joji often goes fishing is a clear metaphor for the outer world. On a refreshing note, Joji despite deriving its core thought from Macbeth is hardly about greed. As a result, at no point in the film does he come across as a ruthless person. Dileesh Pothan's film treats its leading man with boundless empathy and I could even draw a quick parallel to the much-discussed DC character Joker at various instances. Even in the most Fahadh Faasil-like threat that Joji makes to Jaison in the pre-climax, the narrative does not fizzle out of its confines. Joji takes every minute as it comes. His reflexes are instant and his actions are never a result of immaculate planning – unlike how an organized, rigid society would operate. Dileesh Pothan's film, therefore, has a golden message to convey and our hearts go out to his hapless leading man – Joji.
Rating: ★★★★ 1/2