'Saina' review – Parineeti Chopra is ace in this simplistic sportswoman biopic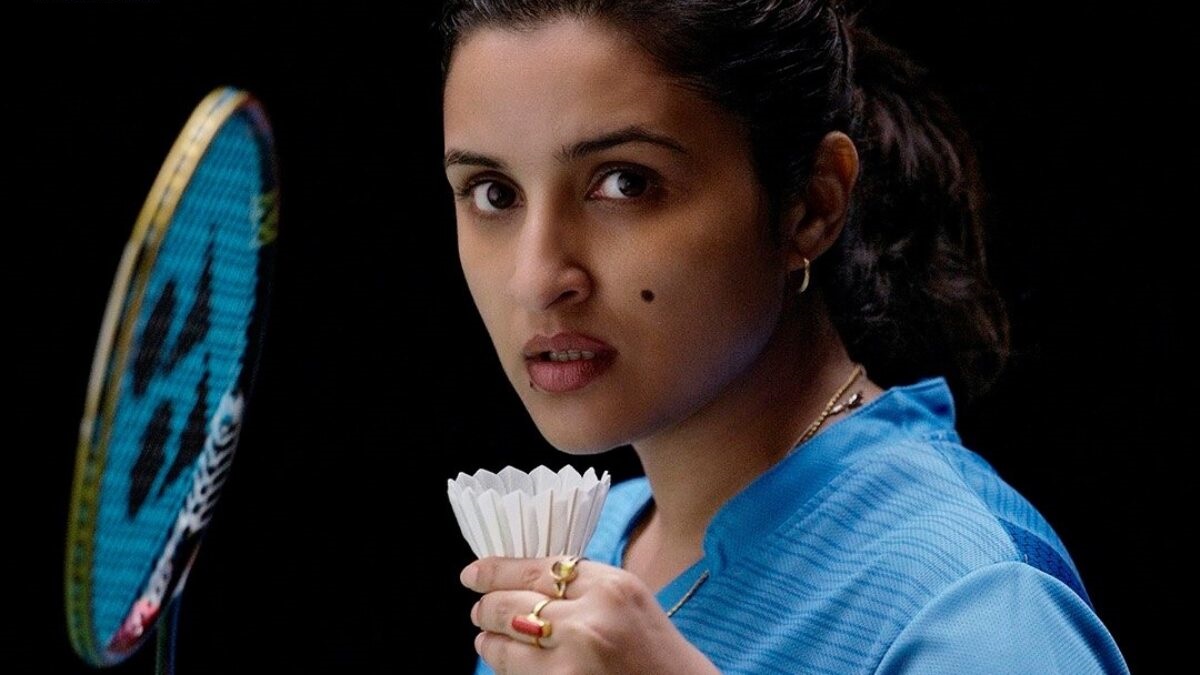 Read Time:
3 Minute, 2 Second
Much like several of Hollywood's musician biopics, India's sports biographies are interchangeable. In a good majority of stories, poverty or sexism (if its subject is female) becomes the pertinent roadblocks and the protagonist emerges triumphant with nationalistic elements thrown in for extra effects. Amole Gupte's biopic on India's ace badminton player Saina Nehwal is an exception if we look at it from the surface.
Saina has no poverty angle to be glorified beyond limits. There is a fleeting dialogue suggesting gender bias (with a bizarre Sachin Tendulkar comparison) but with no actual consequence. At various points, I wondered what would Saina pique on? What is the conflict? Where are mega roadblocks that one assumes from a film of this genre? Mind you, I am all for a docu-drama mode of storytelling but this film does not belong there. Gupte's film has a robust theme song echoing every now and then – strangely in a male voice – 'Main parinda kyun banoon, mujhe aasman banna hai…'
Parineeti Chopra is Saina. She carries off Saina Nehwal's simplicity and daughter-of-the-soil vigour with grace. So much so that I didn't really mind the mole on her face which showed up in all possible sizes. It is equally a matter of joy to watch Meghna Malik as her spirited mother Usha Rani. Malik, in fact, gets the meter of the film the best. When she says, "Saina Nehwal hai tu," we are reminded of what we have signed up to watch.
The film creates a tiff of sorts between Saina and her coach Rajan (a terrific Manav Kaul). Strangely enough, the angle proves counterproductive to the story, as it is hard to detest the unemotional, disciplinarian coach even if the film us to. Key confrontations between Saina and Rajan are staged so weakly that the player comes off as immature and unrelenting whilst the coach makes his motto clear by a simple statement on the hours he invested in her. I do not remember the last time I saw myself rooting for a hypothetical villain and, mind you, this isn't Joker I am reviewing here.
The film's temperament can be gauged from Saina Nehwal's statement in the end credits, "We do not need beti bachao, beti padhao," Clearly, it has been smooth sailing for this gifted sportsperson. Supportive parents, financial stability, great coaches, decent support system, and a good education – she never really had to face serious hurdles, as per the film. The only time Saina left me thunderstruck was when a bike hits Nehwal's mother a few days prior to her first international champion. "This is the time for prayers," says her father to which she replies, "I am going to do just that" and heads straight to practice.
Amole Gupte's film, certainly, is watchable for most parts. It is just that Saina lacks the much-needed magic. Perhaps the story in itself does not contain the vibe to be placed on a showy, blockbuster canvas. The emotional wattage in the screenplay seems forced, the music (Amaal Malik) oscillates between generic motivational and excess sentimentality.  The love story is devoid of actual moments even though the actors have their share of chemistry. Saina does have a couple of friends but the Vanilla-flavoured ice cream she keeps binging on is a bigger emotional catalyst compared to them.
For a film that operates on simplistic tropes galore, Saina entertains in parts but never really involves us as a biopic that chronicles Nehwal's ascent to the top.
Rating: ★★ 1/2
Saina is now streaming on Amazon Prime Video.