Tribeca Review: 'India Sweets and Spices' is a charming family film peppered with warmth and sarcasm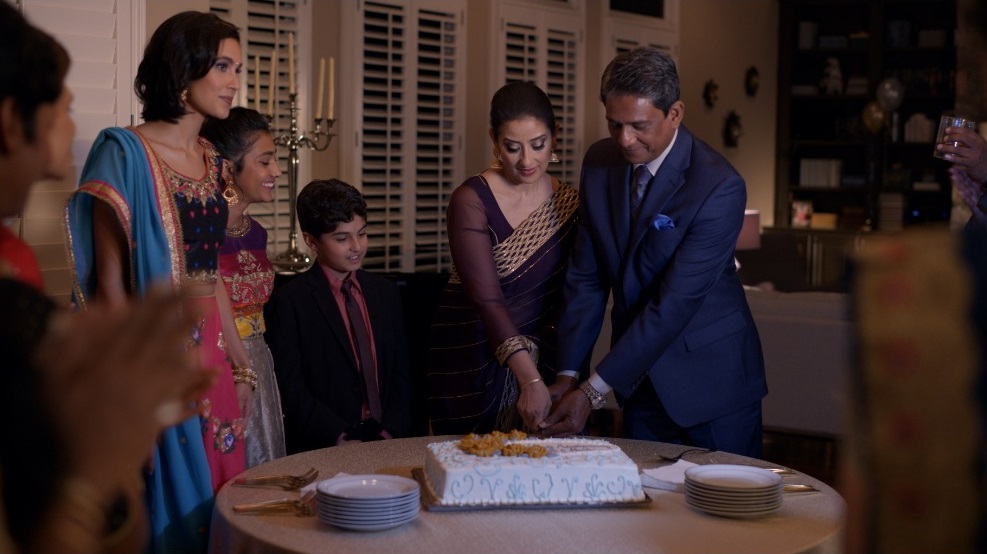 Read Time:
6 Minute, 4 Second
Time is the biggest narrative changer. In Geeta Malik's fascinating coming-of-age drama India Sweets And Spices, UCLA freshman Alia Kapur (Sophia Ali) is at her life's transformational ridge. Not particularly thrilled to meet her family for the summer vacations, Alia is decidedly different from the Indian fraternity that forms her parents' (Manisha Koirala, Adil Hussain) immediate circle. Their synthetic smiles would challenge the perfection of the fake books that adorn the Kapurs' swanky living room shelves.
It's a home where books are ornamental. The family takes turns to host and attends parties. They dress up in classy Indian finery, they socialise, they gossip, and they make matches. "People will think something's wrong if we don't go," asserts the man of the house. "It's business as usual", he adds. We note how there is not an iota of artifice in their rehearsed phoniness. That said, a terribly annoyed Alia is not the only one who feels out of place. Her pals Neha (Anita Kalathara) and Rahul (Ved Sapru), too, tolerate this unbearable generational rift.
Alia's trigger to revolt erupts when she spots her father Ranjit (Hussain) indulge in a deplorable act. Being the conscientious teenager that she is, Alia confronts him – leading to another mild shocker. Her mother Sheila (Koirala) is aware of his questionable ways. This is when we realise India Sweets And Spices is not about a specific action. The penny drop moment is when the youngster uncovers her mother's past. Now, a high-flying socialite who parades in crisp designer sarees and spotless makeup, Sheila was once a feisty activist in India's Delhi University. How would Alia connect the dots? What will possibly explain the habitual submissiveness the once-fiery woman cultivated within her?
Becoming the pivot in a spectacular parallel track is Varun (Rish Shah), the handsome and hardworking lad whom she spots at the local store called 'India Sweets And Spices'. Varun's mother Bhairavi (Deepti Gupta) who identifies Sheila as her former college-mate is another strong pillar in Malik's story. This way, the screenplay is suspenseful as it builds up great mystery around Sheila's past.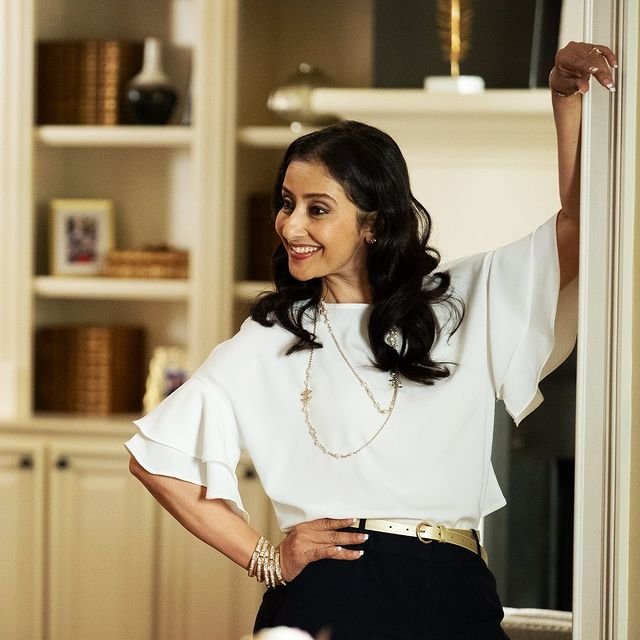 As it glides from one act to another, India Sweets and Spices becomes a canvas for Sheila's coming-of-age. We realise it isn't exactly Alia's transformation story. The young girl signals her brave mother to not hide her resplendent smile and years of silent suffering underneath fake eyelashes and layers of foundation. The scene where Sheila breaks her dinner crockery to finally pick the pieces herself is the truest metaphor we see in the film.
It almost shocked me when they uttered the word 'feminism' at one point. The universe in India Sweets And Spices is un-feminist to its core. The dynamics are different for both genders and as are their social and familial responsibilities. In Ranjit zooms off to his clandestine 'golf games', Sheila is often chirping away with her lady gang (whom the children rightfully dub as 'saree-clad zombies') at tony eateries. There are parties galore with superficial conversations through which Malik caricaturises the quintessential Indian 'auntie' mentality – a label reserved for intrusive, middle-aged married women who cannot stop prying into others' lives.
Intentional mockery of the community aside, India Sweets And Spices is mighty serious about what it wants to say. The first thing it does is to examine value systems that vary vis-a-vis generations and social classes. For instance, the America-bred Indian kid, Alia isn't a directionless rebel like the young girl in Revathy's Mitr-My Friend – a film set up in a similar fashion. She loves her mother, but she does not know where their relationship stands today. Alia is clueless about a method that would enable Sheila to cleanse the cloud of submissiveness that has trapped her conscience.
In sharp contrast to the Kapurs' circle, Bhairavi is a woman who cultivates equality at home. If she handles her shop's finances, the woman in a later scene orders her son to make tea as she spoke to Alia – something that Sheila would never have instructed her son to do. The contrast on sheets lends gravity to the way Bhairavi and Sheila develop on screen. Among other contemporary 'issues' that the film acknowledges is Varma's gay son (Moses Das) being confident about his sexuality. It might not a big deal in an American context but for a film that focusses on the close-knit, traditionalist Indian diaspora, it is a breath of fresh air.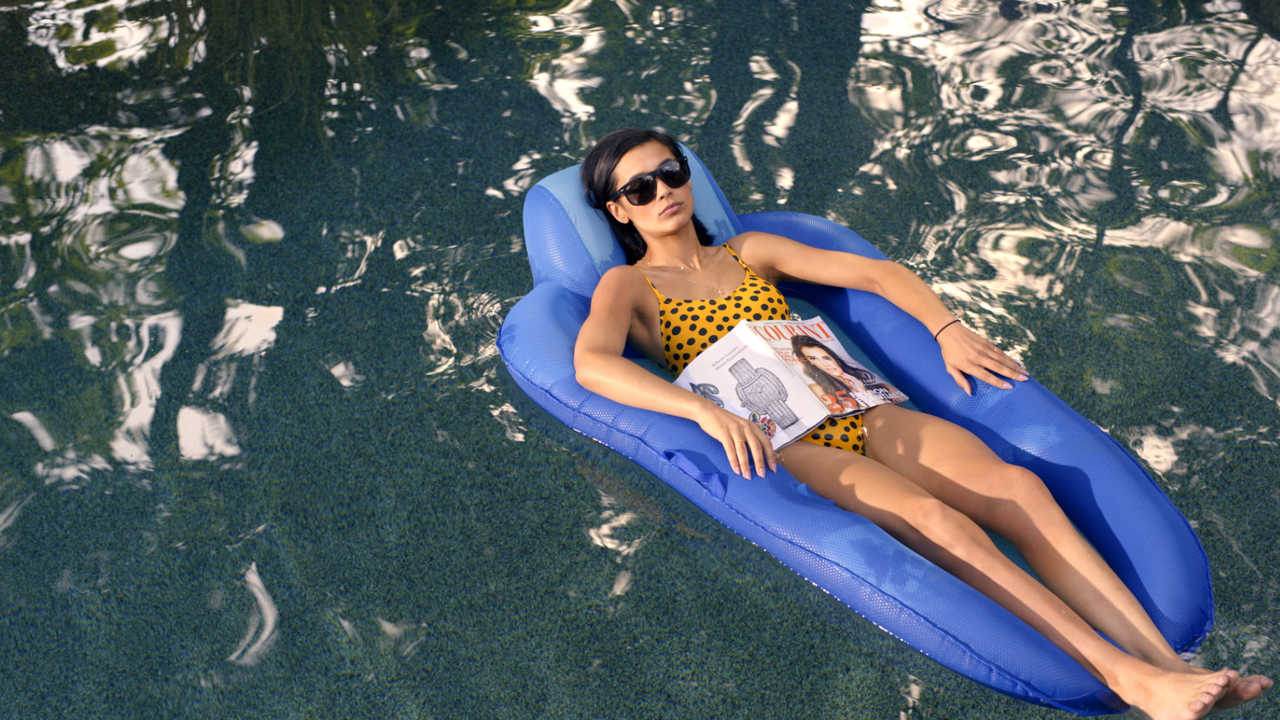 The actors are unanimously great, and they rescue India Sweets And Spices from its rare rough edges that threaten to make the film's specificity a little dreary. Manisha Koirala enriches her part with boundless grace. The actor makes sure that Sheila is never a nag of a mother but a victim of circumstances – like gazillion women who submitted themselves to loveless marriages. Koirala is fantastic in moments that involve pages of dialogues as well as those that demand the understatedness of Dil Se. The blink-and-miss scene where she surfs through Indian television channels reiterates my belief that there are very few visuals as powerful as a quiet Manisha Koirala. Ironically, her last line to Alia in the film goes, "Don't be too quiet". Determined and irreverent, Sophia Ali looks every bit of the intelligent sophomore she is meant to be. Be it her savage repartees or confident arguments, the actor lights up every frame she appears in. The organic screen camaraderie that she develops with Koirala, Shah, Sapru, and Kalathara is more than palpable.
Deepti Gupta as Bhairavi is somewhat the film's ethical anchor and it's a delight to watch her emote. Ditto for Rish Shah who lends a fine personality to Varun, Alia's romantic interest. Adil Hussain's part is a derivative of what he had done in the 2012 sleeper hit English Vinglish but, hey, he is an actor who is capable enough to pull it off in ten other ways. An important catalyst, Hussain makes a strong impression as the not-so-good father and husband. On that note, India Sweets And Spices might as well be a spirit-sequel to Gauri Shinde's charming 2012 Sridevi-starrer which spoke about a woman's need to be treated with empathy in a traditional Indian family.
With the way things are packed carefully around Alia, one wonders if Malik ever thought of projecting her film as India's equivalent to Crazy Rich Asians. We observe that, in various little ways, the film becomes a subtle ode to the cinema of the nation. India Sweets And Spices is splashy, but never to blinding proportions. It projects the lives of Indian-Americans with volumes of sentimentality but with a hint of sarcasm. Don't miss out on the sweeping Bollywood moment where director Malik makes sure there's the quintessential hair-flying action when Alia and Varun lock eyes for the first time. The title might have been borrowed from a department store but the film knows the right mixture of sweet and spicy flavours as it serves a transnational story that retains its innately Indian taste.
Rating: ★★★★
The film had its world premiere at the 2021 edition of the Tribeca Film Festival.