Read Time:
4 Minute, 48 Second
The year 2021 saw very few big star vehicles making the cut – both in the theatres as well as the OTT platforms. Smaller, experimental films – and Indies – sprung quite a few surprises as they made way to the year's Top 10 Bollywood films' list.
Below are the year's best, ranked in descending order:
10. Pagglait
I must confess how I would have enjoyed the Umesh Bist-directed film if it was not suspiciously similar to Seema Pahwa's Ramprasad Ki Tehrvi. Centered around a young man's death and his wife's coming-of-age, the film set in small-town India touches on several intricate cultural elements. Sanya Malhotra who essays the leading part is a delight and so is Ashutosh Rana in a compelling, dramatic turn.
9. The White Tiger
The Indo-American co-production is a fine chronicle of the economic disparity, power politics, and the listlessness of third-world life. Adapted from Aravind Adiga's Man Booker Prize-winning novel 'The White Tiger', the film directed by Ramin Bahrani offers perspectives galore on the dissimilar worlds it throws light on. The leads Adarsh Gourav, Rajkummar Rao, and Priyanka Chopra Jonas are proficient in the vividly shot (Paolo Carnera), culturally accurate film.
8. Ramprasad Ki Tehrvi
Making a smashing directorial debut, Seema Pahwa stages Ramprasad Ki Tehrvi with the spontaneity of a play. In a story that is centered around an elderly man's death, the writer-director sprinkles drama and humor in optimum proportions as a poignant story gets woven by itself. The ensemble cast is flawless and so are the character designs and dialogues.
Cricket, on this date, means more than a religion in India. The contribution of the landmark match that Khan's film covers are possibly the first trigger that catapulted the sport to the humungous degree of popularity it enjoys today. That way, Bollywood – which is the world's largest filmmaking industry – owed it a tribute. And 83, which stars Ranveer Singh as Kapil Dev, hits it off the park. Literally and otherwise.
Sherni projects a situation and quietly places the protagonist as a player in the system, but with limited power. She, too, has her tiny victories but the woman is never a savior to the crisis. It's her silence that renders Amit Masurkar's film with an extra layer of believability. Vidya, the protagonist is the ringmaster in a circus that, anyway, has its set of people and animals robbing off the hoots and claps. We relish the show with wide eyes but with zilch desire to be a part of the ill-fated dramedy that their lives are.
5. Bombay Rose
Premiered in 2019, Gitanjali Rao's Bombay Rose made its way to the public via Netflix in 2021. If you are familiar with Rao's animation style, the Bombay-set film extends the very same aesthetics. Essentially a love story between Kamala and Salim, the film also showcases the story of a widowed teacher named Shirley. A sweeping ode to Bombay and Bollywood in several ways, Rao's resplendent frames coupled with a magnetic original score makes Bombay Rose a fascinating fare.
Abhishek Kapoor's film might feel significantly simplistic in the way it reaches unanimously happy conclusions – with the family tracks (on both sides) appearing strangely hurried. Then again, in a film designed to spread the message of acceptance, cinematic liberties of varying degrees do not stick out like sore thumbs. Chandigarh Kare Aashiqui also refuses to employ humor to land its message. It is a pretty serious film that offers a handful of laughs here and there. While its story trajectory might carry a déjà vu (a pleasant one, at that), Abhishek Kapoor's film is thoroughly breezy as it puts in a supremely entertaining show that meets all prerequisites of a standard Bollywood blockbuster.
3. Meel Patthar
Ivan Ayr's quiet and intricately designed Meel Patthar addresses its characters' inner conflicts with great depth while also depicting the ramifications of the social injustices that surround the world they live in. The slow-burn narrative coupled with its dim cinematography carefully dissects the life of a truck driver who confronts multiple crises at the same time. Leading actor Suvinder Vicky is spectacular as the brooding Ghalib, making the film match the filmmaker's previous outing Soni.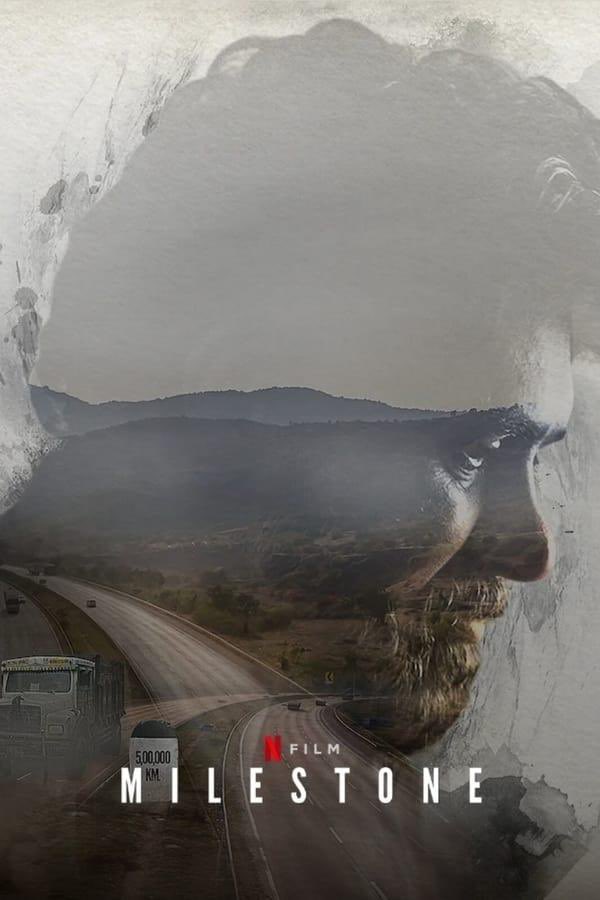 Sandeep Aur Pinky Faraar is a quiet chase film. It throws a plethora of issues for us to ponder over – right from politics, gender dynamics, patriarchy, corruption, sexual violence, and class differences – and we would relate to each of them to a very great extent. Despite a bunch of unconvincing stretches in the screenplay, one can easily assimilate Banerjee's belief in the story he wants to narrate. In the process, he extracts what must be the finest performances of his lead actors in their careers while also giving us a dark comedy with layers galore. Lastly, there's no scene from the recent past that could make me chuckle as organically as the final moment of Sandeep Aur Pinky Faraar did.
Sardar Udham is akin to watching our history textbooks unfold in the cinema format. In the absence of sidetracks or musical numbers that would go on to hinder the weightiness of Udham Singh's story, Shoojit Sircar's film is serious and truthful. The empathetic nature of the screenplay is cemented further in the end credits scroll, where Sardar Udham highlights the need for an apology from England. It only helps that its wholesome technical brilliance (special mention to DOP Avik Mukhopadhyay's frames and lighting) turns the film into an immersive experience that awaits to get garlanded with awards and accolades.
Worst Film: Roohi