'Maska' review – Manisha Koirala spreads sunshine in a syrupy film about a Parsi boy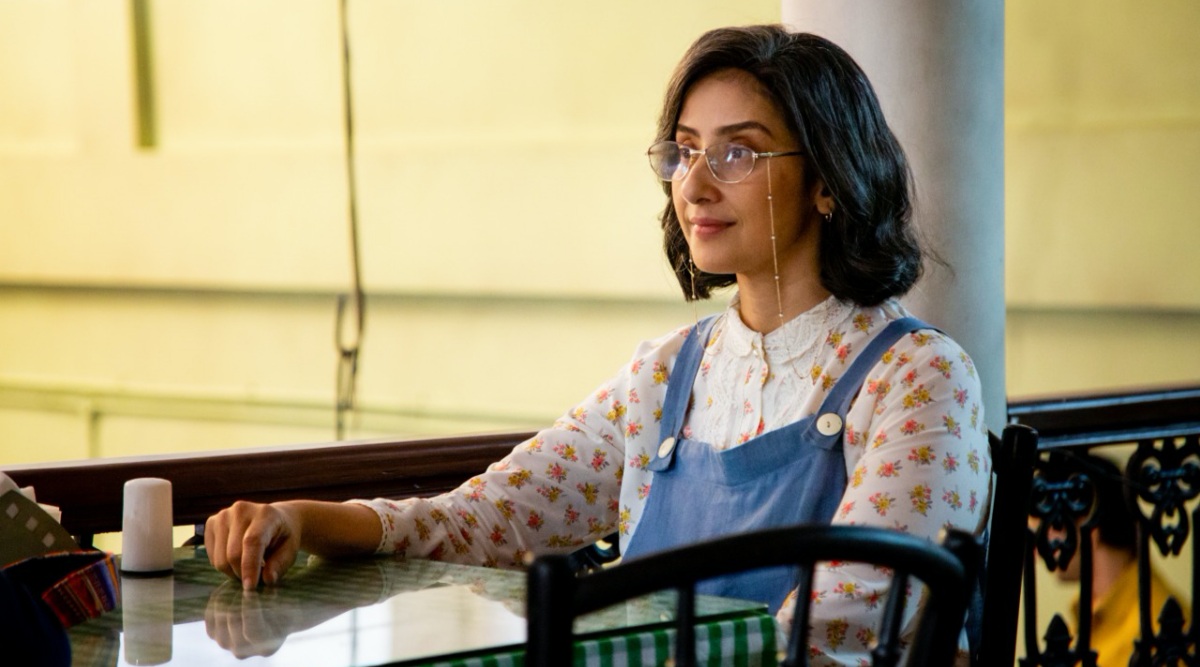 Read Time:
5 Minute, 15 Second
There are films that examine ambitions and asks us to follow them with all our might. They confidently sell The Alchemist philosophy, "When you want something, all the universe conspires in helping you to achieve it." Clearly, fantasies do have a strong selling point. Those narratives talk about lives that many of us wish we had lived in. The reality, or rather the delusional side of dreams, is something that films categorically refuse to espouse. More often than not, the creative filmmakers themselves wouldn't subscribe to such a thought process.  The lived-in life is less glamorous and also the truth that we do not want to confront. Perhaps in a rare instance, director Neeraj Udhwani attempts to canvas the misconception that dreams often create. His debut film Maska tells us to look at things such as legacy and inherited gifts – things that we have grown up being chided by our parents.
Diana (Manisha Koirala) is a Parsi woman who holds immense pride for her family's restaurateur legacy but not for her son's rather lowly ambitions to make it big as an actor. She runs Café Rustom, named after her deceased husband (Jaaved Jaaferi), which has its set of faithful clientele. What she (and the staff) misses is a sprinkle of magic – something that Rustom could pour into his recipes. Diana wishes that her 20-year-old son Rumi (Prit Kamani) takes the café's rich legacy ahead. The youngster, on the other hand, is clearly bitten by the Bollywood bug, all thanks to a local Parsi pageant that he ends up winning. The crux of Maska is about how the lad goes through a process of evolution during which he identifies what he wants from life. Or as the film puts it, he discovers his ikigai.
Maska introduces us to diverse spheres of thoughts. One is that of an Orthodox Parsi family within a close-knit community. Their unique lifestyle, the intermixing of languages, the generation gap, the subtle fear of a vibrant culture going defunct – each of these strands are consummately blended, perhaps for the first time in a full-length film. Maska also presents to us the rough Aram Nagar auditions but a with a soft layer of sweetness to protect the film's lightheartedness. For instance, Rumi seldom comes across bad people. His girlfriend Mallika (Nikita Dutta) is far from manipulative. The casting agents are professional and realistic. The realtors are not fraudulent. The Indie filmmakers have earnest ambitions. The visitors at the café are exceedingly warm. It is as if the entire world around Rumi exist to show him the right path – in stark contrast to Paulo Coelho's theory. We cannot exactly say that Rumi learns things the hard way because the film only allows him to endure a softer version of what struggle actually is.
It wouldn't be wrong to state how Maska's leading man is unabashedly selfish. But, Udhwani's writing attributes a lot of it to his age. The film is about his coming-of-age. As a result, the film doesn't let the drama simmer. There are emotional moments which hit so hard but takes a brand new turn in a matter of seconds. Case in point being Diana's massive break down upon finding out Rumi's dubious plans. The texture of the scene changes, almost immediately, and you are left wondering how could she let things go off so easily. The same can be said about Mallika's visit to Café Rustom towards the end. That way, it is easy to observe that Maska exists to silently serve its leading man and his mood swings.
What I really enjoyed in Maska, predictably, is Manisha Koirala's deeply felt turn as the possessive Zoroastrian mom who is strangely made to look older than what was required. Diana might appear too rigid and borderline regressive but the film is authentic in projecting a woman like her the way she is in the film. It is a delight to see her hold on to her culture with all her capacity. "At least Sudra pehenne ko nahi bhoola," she relieves while also reprimanding, "Zyada khaas poos nahi khane ka". The biggest hoot was the moment where she takes a dig on Kabhi Khushi Kabhie Gham when her son goes, "How did you know it was me?" Through her, the surroundings, the language and the ancillary characters, the Parsi culture stands richly captured but the same cannot be said about the main leads.
While Prit Kamani is good for most parts of the film, the graph of his character denies him an opportunity to break free. The portions where he attempts to do 'bad acting' is a textbook case of bad acting in itself. Shirley Setia looks cute but is an ineffective performer. She tries to perk up things with customary smiles and token glances but she lacks the ability to light up the screen. Ironical but the actor, for sure, shall work on her presence, diction and overall expressiveness. Nikita Dutta as Mallika gets her dialogue delivery on point but her performance is uneven. For instance, she shines in an initial scene where he tells Rumi her life story. But, everything that we see of her during and post the acting workshop is way below par. Jaaved Jaaferi is sweet but I really do not get the need for a sub-plot such as this. Aren't our film characters done talking to spirits just so that they could echo their thoughts? Can there be a more unoriginal ploy in modern film writing? No, Maska is no Talaash.
The original soundtrack (Akshay Raheja, Mikey McCleary, Ketan Sodha) is highly functional and the cinematography (Eeshit Narain) is even more luscious. The entire passage where they show the Iranis bake the 'Rustom Bun Maska' followed by a montage of mouth-watering delicacies is perhaps the one where they sell the entire of emotion that Café Rustom is. Whether you are a foodie or not, the sight of happy faces relishing good food is tempting, isn't it? Equally heartbreaking is the thought of a priceless culture goes extinct. Neeraj Udhwani's film, despite its occasionally lukewarm writing, successfully cashes in on both sentiments.
Rating: ★★★
Maska is streaming on Netflix.