'Baaghi 3' review – Tiger Shroff defying physics and logic for world peace is a recipe nobody asked for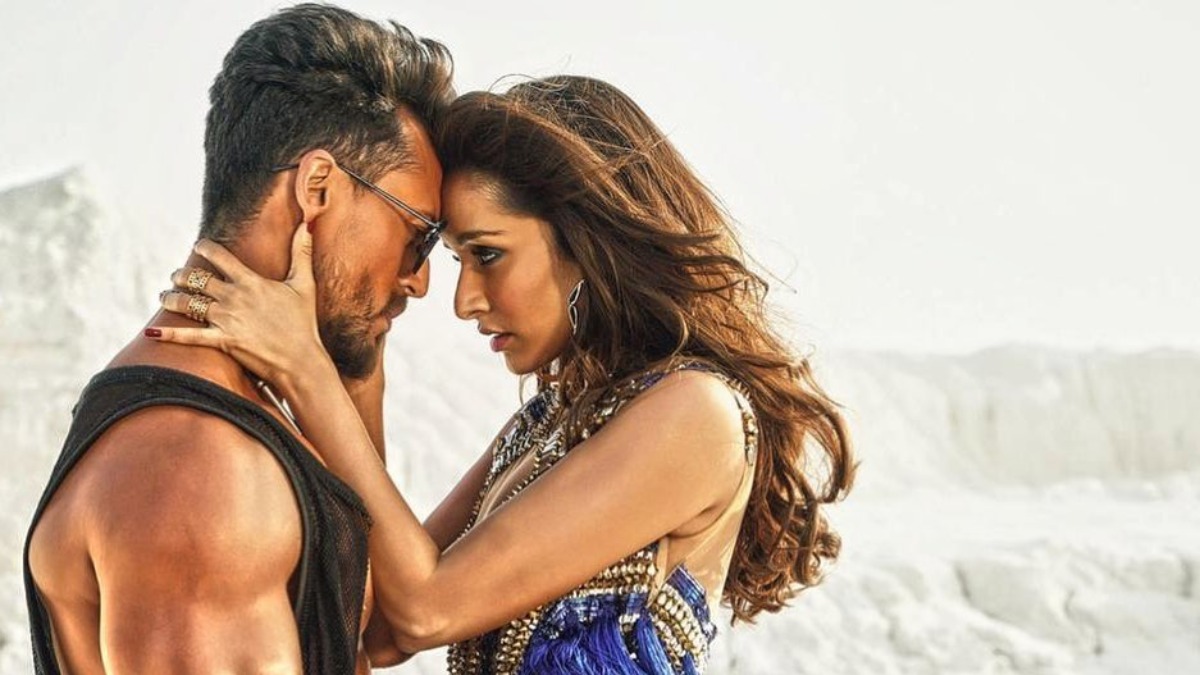 Read Time:
4 Minute, 47 Second
Let me put it in simple terms. All external artifices aside, Baaghi 3 is the most well-intentioned Hindi film of the year, so far. Clearly, if Panga had a heart of gold, this Tiger Shroff film has one handcrafted in platinum. Naysayers may allege the makers for their kindergarten level IQ, but not me. Baaghi 3 is filmmaker Ahmed Khan and producer Sajid Nadiadwala's relentless attempt to attain, well, world peace.
No prizes for guessing that the film – pitched as a franchise product – is a formula Bollywood actioner. But what would make such a film acceptable in this day and age? We are gone past the age where the heroine gets abducted because damsels in distress are passe. Instead, women are supposed to join forces with the ripped, agile leading men. Shraddha Kapoor does that in Baaghi 3 even when her character's presence does not really matter in the plot.
What else sells? Family values do. Jackie Shroff does a replay of what he did in Bharat – that is to die early and demand his daredevil son to make bizarre promises while on death bed. Cop stories work, especially when the police force is shown to recruit the way they hire actors in Hindi films. No written tests, no rigorous physical tests – one fine day the meek, vulnerable Vikram (Ritiesh Deshmukh) becomes the inspector in the neighbourhood police station. He is guarded by his unimaginably ripped brother Ronnie (Shroff) who is not only around keep his word to his dad but also to legitimize how Baaghi is supposed to be a franchise film. It says, Ronnie is a 'baaghi' who ironically rebels only when his elder brother is in trouble.
Coming back to salebale essential ingredients, Baaghi 3 packs terrorism along too. You get a jar full of good Muslim-bad Muslim stereotype. Step a little wider, Pakistani citizens become brothers to their Indian counterparts. A terrorist outfit (hilariously named Jaish-e-Lashkar) is into human trafficking and picks random folks from various corners of the world. Not exactly a spoiler this is, but the unit also kidnaps Vikram and keeps him hostage, somewhere in Syria. There are people – seemingly of all ages and financial brackets kept as detainees – only to be tied with time bombs and blown up later. Where and what is the purpose? Nobody knows.
To anything and everything that comes up, Baaghi 3 has one mega solution – Ronnie. If Krrish had a mask and a cape, our man does it with his chest bare. Ronnie's superpowers are so much that he even manages a visa to Syria a day's time. I am not picking at Shroff's acting abilities because the film wants no taste of it. He is supposed to run, fight, smile, race helicopters and occasionally strike poses on top of tanks and aircrafts while his enemies fire from all directions. There is no romance even though his chemistry with his leading lady is rather smoking. There are a couple of annoying remix numbers that threaten to deter our interest in the proceedings. There is no comedy whatsoever since Tiger Shroff and humour do not belong to the same menu. The makers attempt to pull some abusive one-liners off with Shraddha Kapoor but to no avail. Not that the actor lacks the chutzpah but the film and the dialogue writer are unaware of how to package the idea.
ALSO READ: 'Baaghi' review – Nothing but a Tiger Shroff show reel
Coming back to dialogues, Farhad Samji pens some of the strangest lines in Bollywood history. Sample: "Aisi kaunsi maa hai jo chakkar kaatke wapas saamne aajati hai? Karma." Before I could come up with appropriate reaction Baaghi 3 zoomed off to the next pun, the next facepalm-inducing line. Samji keeps Deshmukh in his Housefull 3 mode because there's no way to make a funny man funnier other than by rehashing his own jaded gags. There are token patakha heroines, a hunt for the villain in a dance bar, ultra slow-motion shots, every single bullet missing the shirtless hero, attack in the Indian embassy – you name the '90s cliché, Baaghi 3 has it.
No, no, it is not that I entered the cinema expecting a John Wick out of it. (They are making a proper desi rip-off of that one soon. Sigh.) But Baaghi 3 could have (at least) managed what War ­­­did – entertain the hell out of me. I don't deny that the film has its share of bonuses. There are highly watchable actors like Jaideep Ahlawat and Vijay Varma putting their best efforts. Ahlawat even gets an atrocious name – IPL. Action is topnotch and that's a given since the film is a Tiger Shroff showcase through and through. Rameshwar S. Bhagat does his best with the frames and there is a certain slickness to the film which, evidently, is the editor's abilities at play. Certain portions designed to appeal to the masses are actually rousing despite knowing how ridiculous they might be on papers – the one where Jaideep Ahlawat's character makes a big sacrifice and the climactic twist involving Deshmukh. That aside, the film's naivety is so much that it explains every move with verbal cues – sometimes dialogue, sometimes subtitles. They say the film caters to the lowest strata of the society but I assume that they are way more intelligent than what they are in our filmmakers' minds. If not anything else, the masses deserve better cinema – where they can clap, hoot, dance and make merry while something genuinely exciting takes place on the screen. Ahmed Khan's Baaghi 3, certainly, is not that film.
Rating: ★★
Baaghi 3 is now streaming on Disney+ Hotstar.