'Kaatru Veliyidai' review – Mani Ratnam's film is a fitting ode to bizarre ways of love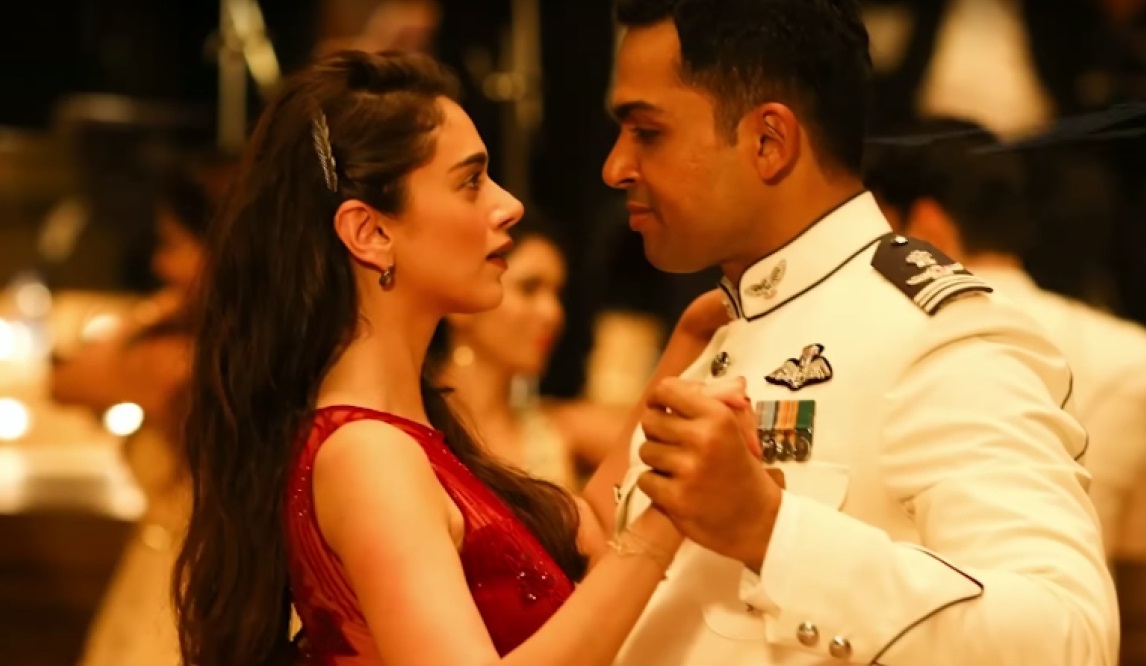 Read Time:
6 Minute, 31 Second
What do you call a person who is constantly yearning for love, but can't look beyond himself in a relationship? Real, perhaps. Mani Ratnam's latest offering Kaatru Veliyidai inspects romantic relationships and their most visceral, vulnerable areas. Narrating the lives of two diverse individuals in a tumultuous courtship, it is this very depth in its characters that appeal the most. Their internal conflicts are so intense that the whole backdrop of the 1999 Kargil War somewhat pales in comparison. You barely notice why Varun (Karthi) and Leela (Aditi Rao Hydari) are up to out of each other's passionate romantic space. The situations, the peripheral players, the landscape – a few things matter. Landscapes do, in fact, and more to that later.
Talking about the man-woman relationship in Kaatru Veliyidai, it is worth drawing parallels to the one in a differently-themed Breathless by Jean-Luc Godard. In a lengthy sequence in the latter film, the couple discusses their possibilities and the man in question is pretty unabashed with his precedence to "self" over "us". Ditto in Kaatru Veliyidai, you see Varun is temperamental, veiling his male privilege and aggression with great effort. Leela is the (beautifully-lit) righteous, self-respecting Mani Ratnam heroine. Will she budge? If Breathless's female protagonist saves a slap for every impolite advance of her partner, Leela knows her stances too. She is clear about the love she wants and is not worried to expose her vulnerabilities either.


Mani Ratnam seems to be morally averted to the idea of pregnancy before marriage. While some of his former heroes either displayed extreme angst or indifference (Aayudha Ezhuthu, Yuva, O Kaadhal Kanmani), we get to see a pregnant bride in Kaatru Veliyidai (a nice touch, certainly). Adding more to it, we see our leading man develop cold feet upon hearing a similar revelation in his life. We also see the background to it. Mani Ratnam doesn't veil the dysfunctional family network that our protagonist grew up in. The connect or disconnect with his family members is sequentially established in the way he introduces them to his girlfriend. Amidst celebration and minutes before what could (probably) be the happiest moment for the family, they do not hesitate to expose their disdain for each other. This was, however, a beautiful projection of how otherwise happy-looking families would be deep within. Hence, Varun's thought process comes across as the most organically composed element in Kaatru Veliyidai.


The famous Bharathiyar poem "Kaatru veliyidai kannamma…" was first heard by yours truly in Blessy's heart-wrenching Thanmatra. Karthi's Varun is shown to be a fan of the wordsmith as well. He recites Bharathiyar's verses the moment he sets eyes on "the" girl. Similar to the poet's profound works spun around physical beauty, Karthi's compliments to Leela, too, are all bodily. With plenty of metaphors comparing the girl's beauty to celestial things, it is as if Leela was his answer to Bharathiyar's muse Kannamma. With Aditi Rao's porcelain beauty making it all the more magical, we don't feel contempt for Karthi's Varun and his unabashed dominating self. "You treat me either like a queen, or you walk all over me," says the girl. When Varun tries to prove it otherwise, she clarifies how his efforts aren't working – echoing an average viewer's sentiments. And that moment where the self-respecting Leela demands equality took me back to memories of those conversations in Breathless and one scene where the independent-spirited Patricia interviews a revered author…
Kaatru Veliyidai briefly talks about another aspect Indian love stories seldom do – with one of the protagonists identifying his/her partner's reason to invest in the relationship. Not to be confused with 'logic' that makes Leela put up with Varun despite his abusive ways. (because, love). Remember Rani Mukerji's Rhea walking out of a prospective relationship with Saif Ali Khan's Karan in Hum Tum? The catchword here is purpose. "Why do you want to marry me?" asks Rhea. Karan's clumsiness gives her all answers and she leaves him pronto.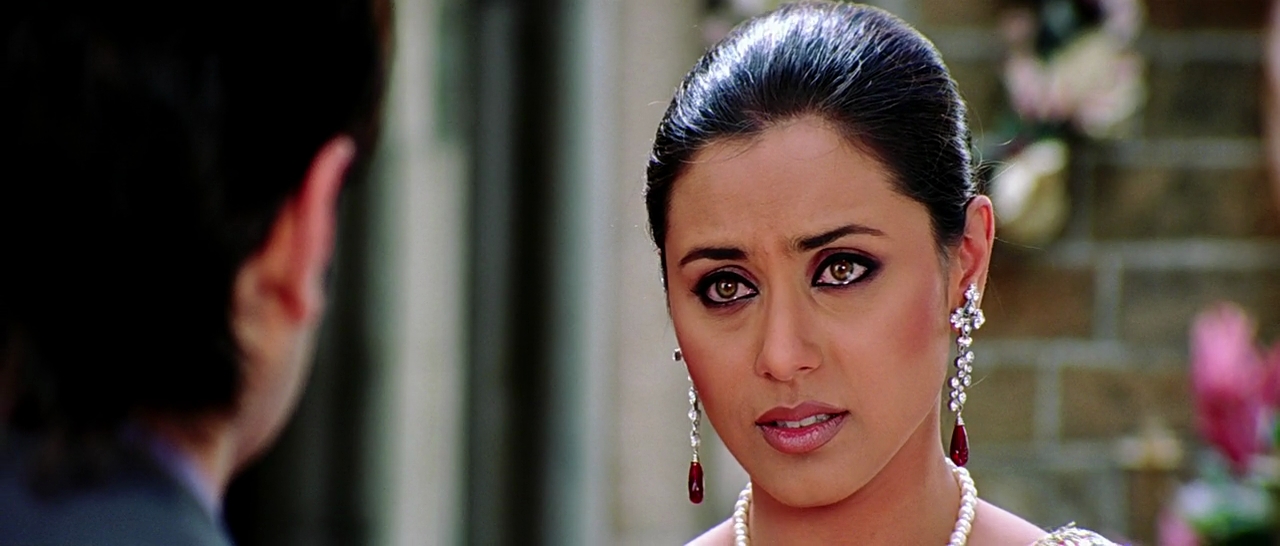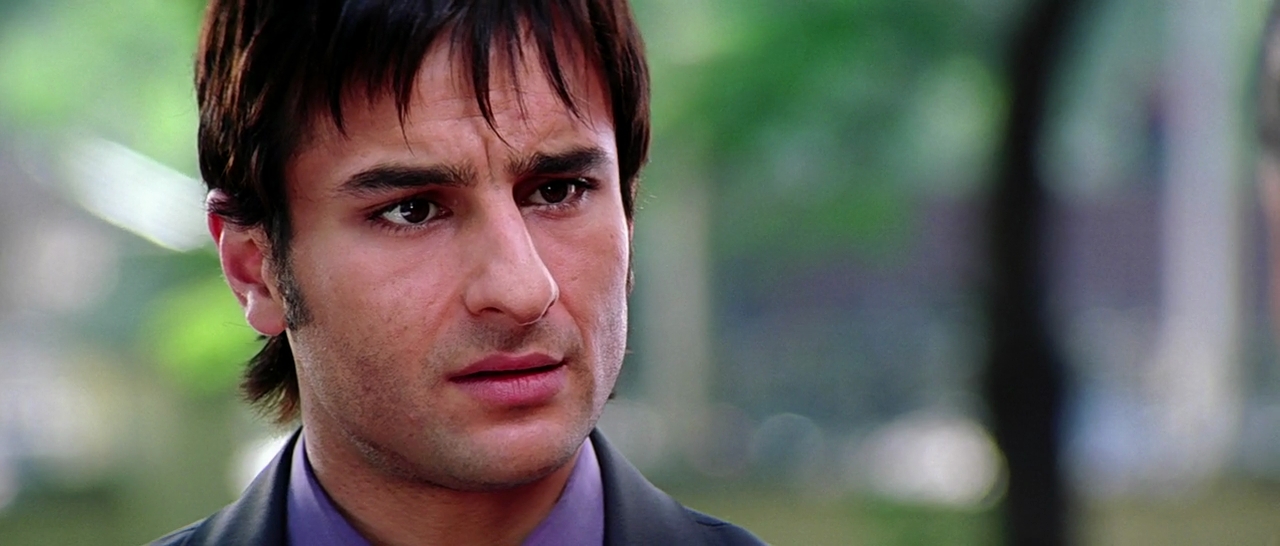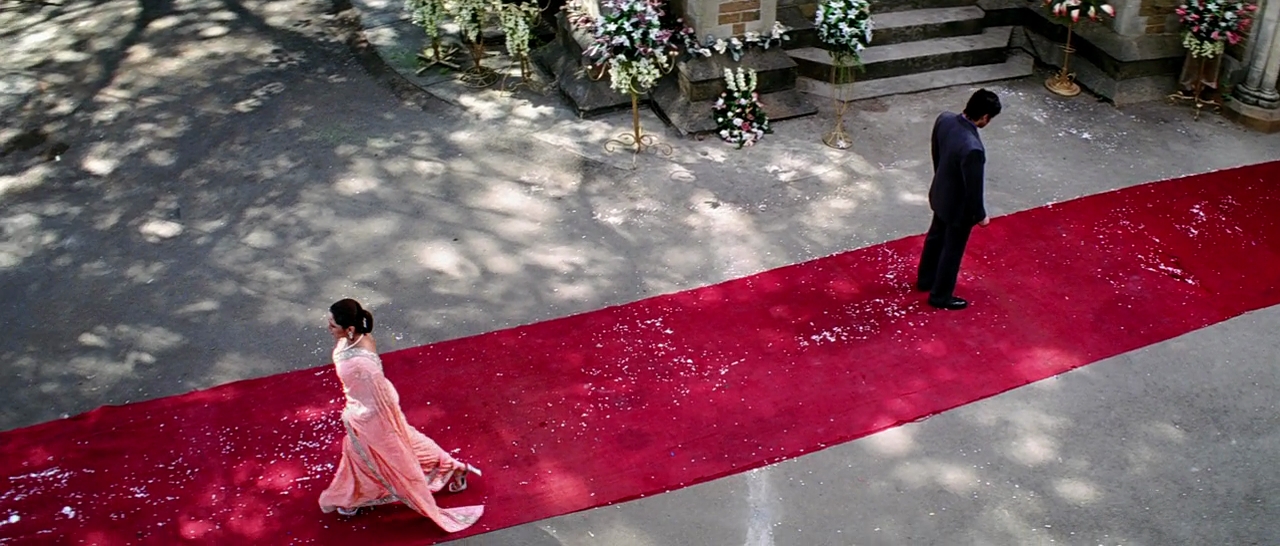 Similarly, post their first major fight, Varun makes up with Leela. Soon we realize that he had been 'challenged' by his colleagues saying Leela wouldn't budge after the public showdown that preceded. Leela's expressions, for a moment, have us startled at the thought of this very 'purpose'. Later he proposes to her for marriage and conveniently forgets his word as if it were the most normal way to be. Such fine detailing adds to a screenplay that ignores showcasing how their intense feelings were formed in the first place.
Kaatru Veliyidai is canvassed as a grand, unabashed musical with melodious songs in quick succession and a relatively prominent background score running throughout. Essentially a better-directed film than it is written, the film's Air Force backdrop and the way men court women with their alpha male, dainty female labels in place takes us back to the times of An Officer and a Gentleman. We see a Tango dance number, Leela's mellifluously crooning 'Bol Re Papihara' from Guddi. Non-Tamils might even smirk at an average Tamilian's default dislike for the Hindi language. Still, one wonders whether this backdrop and overall mounting were pre-requisites to establish the central plot's romantic intensity. How frivolous or less convincing would it have been if Kaatru Veliyidai focused on two absolute commoners, in contemporary India? Kargil, Srinagar, war, squadron leaders… we hardly care of any, after a point. Even the 'great escape' sequence is largely underwhelming as it partially mars the film's rhythm. Of course, this is our protagonist's trail to discover the aforementioned 'purpose'. How we wish all of it didn't overwhelm us as much. One also doesn't digest Leela's family connection to the whole love story. The 12th-grade infatuation, knowing about Varun through certain letters and related threads adds nothing but layers that are half-baked and unnecessary. Then there's the climax that just about passes muster with a measured flow of emotions.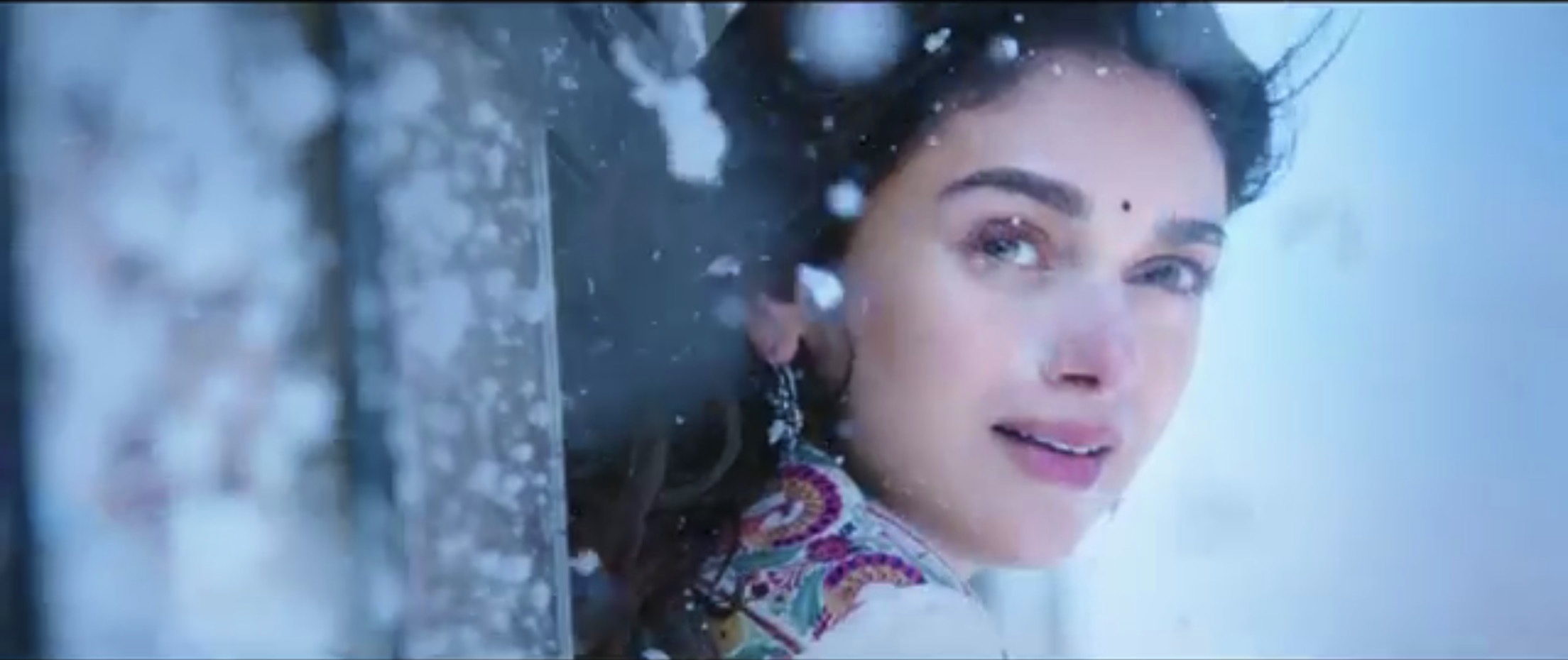 Now that he has set his story in Kashmir, Mani Ratnam makes full use of the landscapes. S. Ravi Varman's picture postcard-like frames, colored to absolute perfection, are mesmerizing, to say the least. A R Rahman's music and Vairamuthu-Karky's lyrics share tremendous chemistry yet again and play a significant role in establishing the characters. Sreekar Prasad's editing also matches the story and its lyricism. Sound by (Anand Krishnamoorthi and S. Sivakumar) integrate seamlessly into the story as does Sharmishta Roy's detailed production design.
As for the leads, Karthi pulls off the gargantuan task of not making Varun a detestable, male chauvinist. One should also regard the material on paper that doesn't glorify his complacence and is sensitive to his 'needs'. Although the actor appears strained in a few scenes, he marks an appreciable feat by the time Kaatru Veliyidai ends. Aditi Rao Hydari, physically, is a delightful mix of Dil Se's Manisha Koirala and Raavanan's Aishwarya Rai Bachchan. Temperamentally, she resembles umpteen other Mani Ratnam heroines and the actress puts in a stunning effort to make Leela come alive. Her sublime expressions and classic face merely suggest how perfectly cast she is. RJ Balaji and Rukmini Vijayakumar lend able support to the lead pair and their brief discussion of an existing love quadrangle is intuitive. It is disappointing to see veteran KPAC Lalitha wasted in a two-scene blink-and-miss part. Why?
As the title goes, Kaatru Veliyidai makes for a breezy watch. Although the sporadic integration of nationalist elements fails to match the intense romance, the film makes no room for severe complaints. Because Mani Ratnam convinces us of the saying, "Informers inform, burglars burgle, murderers murder, lovers love."

The way it is meant to be. The way we dream it to be. In breezy expanses, the moment they set eyes on each other. Where nothing matters but love.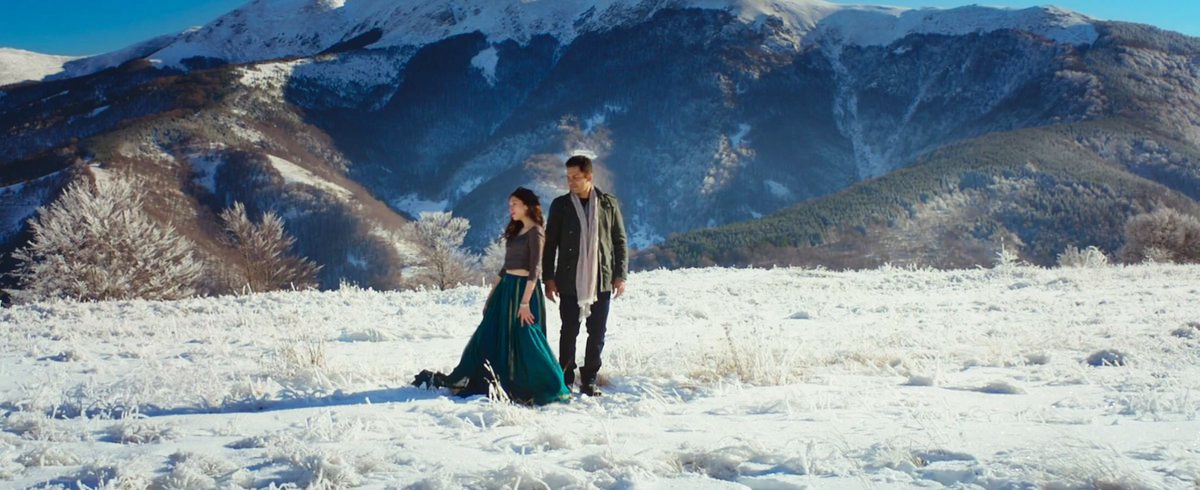 Rating: ★★★★