Read Time:
10 Minute, 27 Second
Sonu Nigam

is Mush.


Mush

is

Sonu Nigam

.

No male voice active in Indian music fraternity today can romance the way he does. That one voice we frantically search for once the tracklisting of every biggie Bollywood film is out. Three decades – Sonu Nigam has been mesmerizing us with his blessed vocals. The freshness, energy and youth in his voice refuse to dull down. For Bollywood music lovers, his songs are often bigger than the films they belong to. Case in point being 2016 Aishwarya Rai Bachchan-starrer Sarbjit where his heart-rending solo Dard shone like a pole star.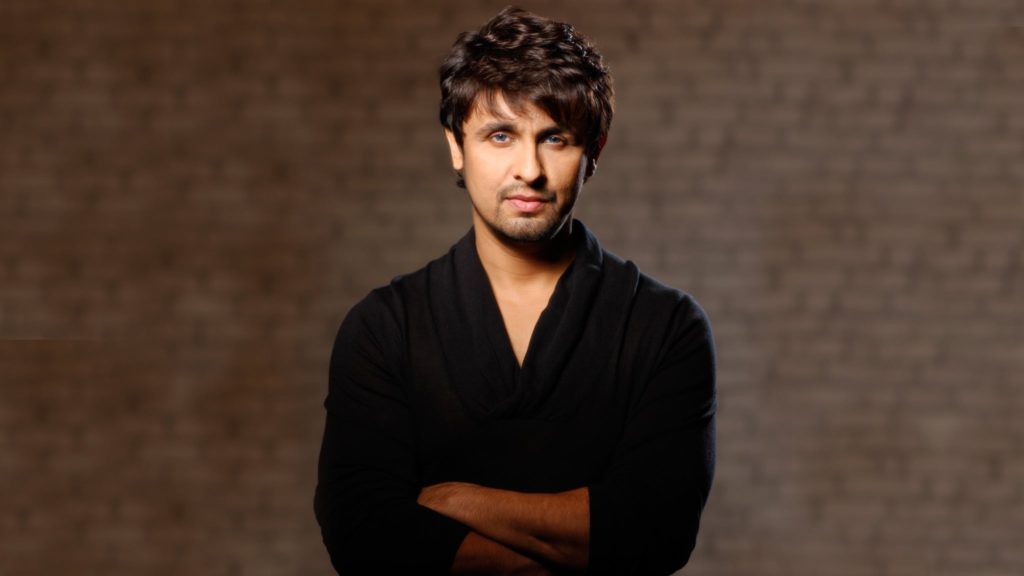 Coming back to his penchant to nail romantic duets, Bollywood is yet to hear a more sugary voice ever since Sonu's debut. A worthy successor to Mohammed Rafi, Udit Narayan, and other romantic vocalists, Sonu's duets with the likes of Alka Yagnik, Lata Mangeshkar, Asha Bhosle, Shreya Ghoshal, Kavita Krishnamurthy, Chithra, Hema Sardesai, Mahalaxmi Iyer, Sadhana Sargam, Anuradha Paudwal, Sapna Mukherjee, Sunidhi Chauhan and the rest are for the history books.
Like most other established singers, Sonu Nigam, too, has a repertoire of lesser-heard songs that deserve more love and limelight. These songs went unnoticed either because the films tanked at the box office or they didn't release at all!
As the super-talented vocalist turns a year older, here's a list that you must make a playlist out of…
1. I'm in Love (Neal n' Nikki)
Sonu Nigam and Yash Raj Films is one formidable combination. That too when the shimmering voice of Mahalakshmi Iyer gives him company, it just can't go wrong. Unfortunately, this Salim-Sulaiman duet from Neal N' Nikki has Uday Chopra and Tanisha Mukerji trying to work a Shah Rukh Khan – Kajol chemistry. But, of course, if don't want to see this awful sight on YouTube, head straight to the end of this article.
2. Nadiya Kinare (Pitaah)
Mahesh Manjrekar's Pitaah is one unimaginably sad film. A gleam of happiness in the mayhem is Sonu's Rahul Ranade-composed saccharine sweet, old-fashioned ditty with Kavita Krishnamurthy that will instantly make you go AWWWW!
3. Nazrein Mil Jaati Hai (Pyaar Kiya Nahi Jaata)
Pyaar Kiya Nahin Jaata never saw the light of the day. There went wasted a superior soundtrack by Milind Sagar. With most of the songs on Sonu's safe shoulders, this one wins over the rest – because it has the inimitable K S Chithra singing alongside (talk about chemistry!) and the instrumentation is to die for…. You heard it right… TO DIE FOR!
The same film boasts of another soulful love song, Unke Labon Pe, which is almost a solo, if not for the soothing aalaps by Sunidhi Chauhan and the chorus. There is a love, craving, pathos, passion – everything you would ask for in a romantic number. Go dish!
4. Haye Dil Ki Baazi Laga (One 2 Ka 4)
This bittersweet number written by Majrooh Sultanpuri went unnoticed in a soundtrack that featured Sonu Nigam's own Khamoshiyaan Gungunane Lagi with Lata Mangeshkar that went on to become popular. This lively AR Rahman track has Sonu's tried-and-tested chemistry with Alka Yagnik on showcase.
Another unique number from the film is Osaka Muraiya which could have set the dance floor on fire if released in 2016. Because Sonu Nigam, AR Rahman, and Raageshwari mean business there. Plus, you have Juhi Chawla at her smoking (OOH) best!
5. Rang Daalo Phenko Gulaal (Banaras)
You have heard Holi songs aplenty. This Sonu Nigam-Shreya Ghoshal number by Himesh Reshammiya has Urmila Matondkar and Ashmit Patel paint the town red. Sonu tries his best to bring some expressions on Patel's wooden face. ALAS!
6. Botal Tod De (Love You Hamesha)
Sonu Nigam is all 'drunk' in this fun track from Kailash Surendranath's unreleased Akshaye Khanna-Sonali Bendre starrer Love You Hamesha. Giving him company over bottles is the chirpy Hema Sardesai.
7. Tum Pe Lo Aa Ruka Hai (Uuf Kya Jaadoo Mohabbat Hai)
Chithra, Sonu Nigam, and some mind-blowing tabla beats – Sandesh Shandilya you deserve a bow for this love ballad that has the word eternal written all over it. Another notable angle from this song would be the humming portions.
8. Behka Diya Hamein (Umrao Jaan)
Anu Malik's Umrao Jaan could have been a landmark soundtrack amidst cacophony in 2006. If only the film had worked! This duet featuring Sonu Nigam with Alka Yagnik has chemistry dripping out of seams. Javed Akhtar's poetry brims with old-world charm and Sonu's voice is beyond belief.
He sings, "Tumne yeh kis makaam pe, pahuncha diya hamein…."
Well, exactly.
9. Kal Nau Baje (Shortkut – The Con Is On)
This Sonu Nigam – Alka Yagnik duet has a couple making a strange appointment – to sight the moon at 9 pm tomorrow. Well, Javed Akhtar knew what he was writing and so did Sonu while sinking deep his teeth into this touching number of love and separation.
10. Pyaar Se Pyaare (Deewangee)
This is the kind of melody Bollywood is famous for. Ismail Darbar's composition is worth a tonne of gold and the atmosphere Sonu Nigam creates with Kavita Krishnamurthy is beyond belief. It is a pity that this brilliant love song went unnoticed despite the film being a reasonable success. Easily one of Sonu Nigam's best duets ever.
11. Sorry Baba Sorry (Jungle)
The song was a part of Jungle's soundtrack but didn't make its way to the film. A song of apology, this one has Sonu at his endearing best. Giving him company is Poonam Bhatia. What's special about this number? I'd say the giggle towards the end. CUTE.
12. Aye Chand Teri (Tera Jaadoo Chal Gaya)
This Ismail Darbar number isn't that less heard than other tracks in this list. Yet, it isn't that simple a composition to let go of either. Heavy on the orchestra, chorus, and versatile with scales – this Sonu – Alka Yagnik duet is akin to balm to our melody-thirsty souls. Ismail Darbar's ultra-romantic tune and Abhishek Bachchan performing it on screen. BLISS.
13. Hawa Sun Hawa (Ada… A Way of Life)
This is a classic case of an invaluable song gone waste in a thankless film – that nobody saw! This is also a case of how one can ruin the same song with truly bland picturization. Well, Sonu Nigam – Alka Yagnik create fireworks yet again and so does AR Rahman with some really innovative compositions in this soundtrack. Sigh!
14. Makhmali Yeh Badan (Road)
I can write about several dimensions of this song. There comes one point where you realize that a musician who makes your kind of music. After Khayyam, Anu Malik, and Bombay Ravi, it was Sandesh Shandilya who did the trick for me. The trigger was this oomph-laden ditty where Sonu Nigam sexes it up with Sanjeevani Bhelande. I remember loving this song so much that I took SEVEN freaking trips to the nearby music shops to ask if the CD/cassette is out. When I finally got hold of the soundtrack, I didn't keep it down for at least a year. Easily my personal favourite on this list.
15. Chori Chori (Om Jai Jagadish)
Sameer goes the pedestrian route with the lyrics but who cares? Anu Malik pulls out all the stops to make this remarkable melody come alive. With the ever-dependable Alka Yagnik for company, Sonu Nigam's rendition is a complete win here. When he addresses his co-vocalist 'aap', we are sent back to the Mohammed Rafi era. Such is his poise.
Among other things, very few actors do justice to Sonu Nigam's voice as Abhishek Bachchan does. Impeccable lip sync and presence Junior Bachchan has in this song.
16. Jaana (Pyaar Tune Kya Kiya)
This evocative duet with Kavita Krishnamurthy can give the popular title track of this film a royal run for its money. Sandeep Chowta has always been a flawless composer and when he has Sonu's voice backing his tunes, there is always a riot. Another gem by the duo is the playful Jeena from Dum with Sowmya Raoh.
17. Dhalne Lagi Hai Raat (Inteha)
The ultimate breakup song. Anu Malik ought to be charged for giving great songs to this absolutely undeserving film. This Sonu Nigam – Shreya Ghoshal number will make you remember your lost love.
18. Koi Bheega Rang (Mumbai Se Aaya Mera Dost)
Rustic, earthy, and folksy – this is yet another brilliant Anu Malik composition, which also happens to be a Holi track. Sonu and Alka Yagnik's voices beautifully complement Abhishek Bachchan and Lara Dutta who essentially scorch the screen with their chemistry. Another notable track from the soundtrack is Mujhe Tune featuring the same duo.
19. Doob Jaana Re (Main Meri Patni Aur Woh)
Quite popular amongst Hindi music connoisseurs, this lovely track came in a film that went rather unnoticed. Shreya and Sonu work up their lovely camaraderie as always thus making it eligible for several replays.
20. Khoya Khoya Sa (Sonu Nigam)
An unusual theme, a stellar soundtrack, and a star cast that couldn't really perform – Shabd was the perfect recipe for a dubious film. What went for a toss was Vishal-Shekhar's soundtrack that boasted of a handful of haunting melodies! This rhythmic duet with Sunidhi Chauhan is one of their best turns together.
21. Pyaar Aaya (Barsaat – A Sublime Love Story)
This is classic Bollywood mush. The sound of Nadeem-Shravan 2.0, minus the excess dholaks but with their trademark melody intact. A reasonably well-shot number, the meticulously produced songs of Barsaat – A Sublime Love Story went unnoticed as the film sank without a trace.
22. Yeh Nigaahein (Khoya Khoya Chand)
Aha! The retro Sonu Nigam. This jazzy duet with Antra Chowdhury is for all those vintage folks out there would slurp over. How we wish Sonu Nigam were born in an age of real legends and not auto-tuned faux singers. Shantanu Moitra hits a jackpot with this lovely soundtrack that also features Thirak Thirak, a fun duet featuring Sonu and Shreya Ghoshal.
23. Uttar Dakshin (Aur Pyaar Ho Gaya)
Nusrat Fateh Ali Khan composes this playful chhed-chaad track with Alka Yagnik and Sonu Nigam. This is one song that catches you unawares from the very beginning and you wouldn't know where the composition is heading. Peppy!
24. Yeh Dil To Mila Hai (Dil Ne Jisse Apna Kahaa)
A teenage reminder, this is. Sameer's lyrics are at the cheesiest best but Himesh Reshammiya takes care of the rest. This lilting tune deserved a better deal. Sonu – Alka pair scores yet again.
25. Rama Rama (Love Keliye Kuch Bhi Karega)
… and here goes the final number! This, my dear people, is my favourite Vishal Bharadwaj number of all time thereby leaving behind all heavy-duty songs he has made to date. One song that should be in every Bollywood lover's playlist, this racy romantic number featuring veteran Asha Bhosle and Sonu Nigam will have you swaying along!
Are you vary of going through this YouTube mayhem? Well, to simplify things for you, here goes a Gaana.com playlist that has almost all the songs listed out here! Lesser Heard Sonu Nigam Songs – Compiled by Tusshar Sasi
On that note, let's wish the super-talented singer with an ageless voice a warm birthday.
Happy Birthday, Sonu Nigam!