Read Time:
4 Minute, 50 Second
2016 is going to be remembered as a year when the reigning Khans delivered big time. For once, their appearance in year-end lists aren't forced by any measures. Besides featuring the usual suspects viz. Nawazuddin Siddiqui and Manoj Bajpayee, the year has been decent enough for male actors. The latter, in fact, occupies two slots here! Here is Filmy Sasi's  Top 10 male performances of the year. One thing to be noted is that, 8 out of 11 here are either based on or inspired by real people. Well…
10. Salman Khan (Sultan) & Krrish Chhabria (Dhanak)
One is the nation's favourite bhai and the other is bhai's ardent devotee from interior Rajasthan. Not an actor known for great histrionics, one would wonder why Khan finds a place in this list. He does thanks to a neat, uninhibited job as the roadside Romeo turned wrestler in Sultan. Secondly, for the improving quality or overall choice of films in the recent past and resultant performances that shed his 300 crore weight, while delivering just that.
The little Chhabria, on the other hand, is cute enough to manipulate us into loving him. However, that isn't his only claim to this list. As the blind Chhotu in Dhanak, Chhabria lives his part of a naughty, cranky, gluttonous child on a road trip with his sister.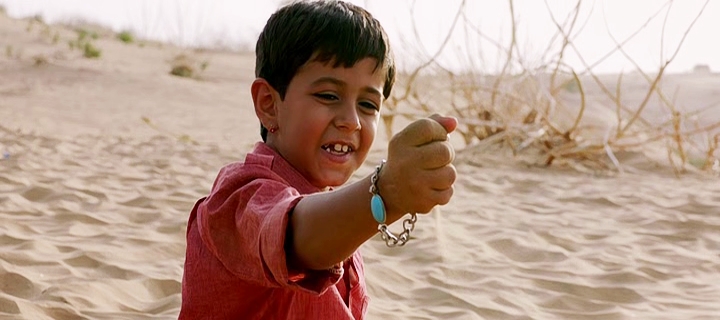 9. Manoj Bajpayee (Budhia Singh – Born to Run)
A film and a performance that in all possibilities will go unnoticed, Manoj Bajpai's performance as coach Biranchi in ­Budhia Singh – Born To Run must be seen and applauded. High on temperament and emotions, I was initially doubtful of Bajpayee's skills in portraying a coach and he burst them like a boss and how.
8. Akshay Kumar (Airlift)
Dear Akshay Kumar, please don't go back to your Housefuls and Kambakkht Ishq for goodness sake. You are just fine the way you were in Airlift. With such stupendous skills to emote in dramatic and sentimental scenes, why should you feature in crass, tasteless comedies anymore. Yes, it is okay if patriotism is your thing. Kindly don't look back and there will be more tickets and popcorn bought for your films. Amen!
7. Shah Rukh Khan (Fan)
Maneesh Sharma's Fan saw Khan playing himself and a version of his ardent admirer Raju. The latter is popular to have made a career for himself imitating the towering Khan. Adorable as the smitten Gaurav, it is his interpretation of the enterprising Aryan Khanna that makes us sit down and take notice. Brownie points to Sharma for letting the character be real and not the regular benevolent cinema star prototype in films. If only the film did 10% justice to Khan's famous energy and astounding transformation.
6. Ranbir Kapoor (Ae Dil Hai Mushkil)
One may crib – 'oh, this is the regular Ranbir Kapoor manchild we have been seeing'. I would like to differ because Ayan no usual manchild. He is stubborn but his character sketch steers clear of archetypal macho characteristics our heroes are mandated to possess. As usual, Kapoor delivers a honest, heartfelt performance making one of the main reasons why Ae Dil Hai Mushkil is worth a watch or two.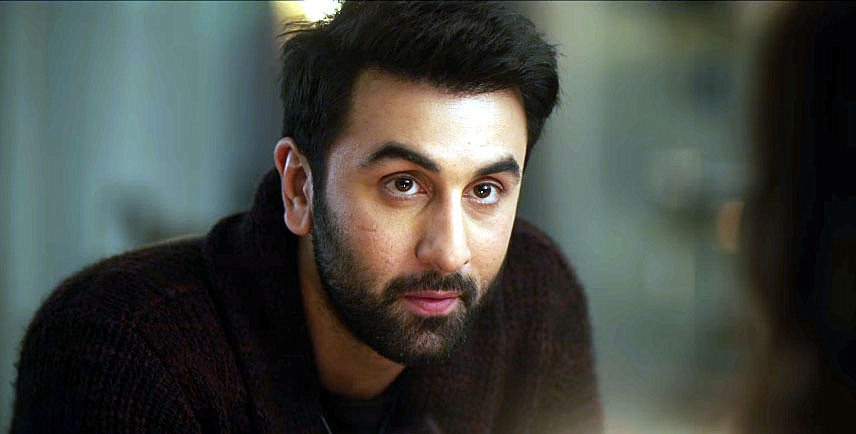 5. Sushant Singh Rajput (MS Dhoni – The Untold Story)
Biopic on a national icon, who is known and celebrated by millions, Sushant Singh Rajput had an insurmountable responsibility on his shoulders. Not for once did his performance look strenuous as he literally transformed from a gawky, spirited teenager to the authoritative captain of Indian cricket team in MS Dhoni – The Untold Story. Indeed, this flawless, near-perfect show is yet another feather on his Rajput's hat is going to be decorated with accolades soon.
4. Randeep Hooda (Sarbjit)
The film wasn't anything to write home about. Randeep Hooda's protagonist Sarbjit was. Let alone the physical transformation, we feel the emotions and every moment of torment he undergoes. No praise is enough for this actor about whom a lot has been said and written about. Can someone offer him better scripts at least?
3. Nawazuddin Siddiqui (Raman Raghav 2.0)
What is a best performers list minus Nawazuddin Siddiqui? Though Raman Raghav 2.0 wasn't exactly a film I fancied, Siddiqui's portrayal of the cold, insensitive psychopath disturbed me for days on end. Even from the writing point of view, the way Raman was envisioned deserves to be appreciated. The actor does full justice to the material on paper and his distinctive quirks are mere add-ons to this fantastic performance.
2. Aamir Khan (Dangal)
It wasn't just that pair of XXL ears that jut out in ­Dangal. Aamir Khan's guts to greenlit a theme as this deserves to be applauded first. Physical transformation is a given and so is his lack of inhibition. While other big Khans tried to maintain a trace of glamour in all their films in 2016, Aamir didn't feel the need for any. In exchange, we get a nuanced performance that make us weep in pride. Quite a fair deal that is.
1. Manoj Bajpayee (Aligarh)
The only actor to have featured twice in this list, Manoj Bajpayee is unstoppable this year. Aligarh is not just an important film, but also an excellent piece of writing with an astonishing lead performance by Bajpayee. He brings great sincerity, pathos and layers to the sensitive character he was chosen to breathe life into, thus making Prof. Siras the best performed character of 2016's Bollywood. When it comes to using his body (notice those hand gestures) and adding the right quiver in his voice, Bajpayee delivers nothing less than a masterclass in screen acting in Aligarh.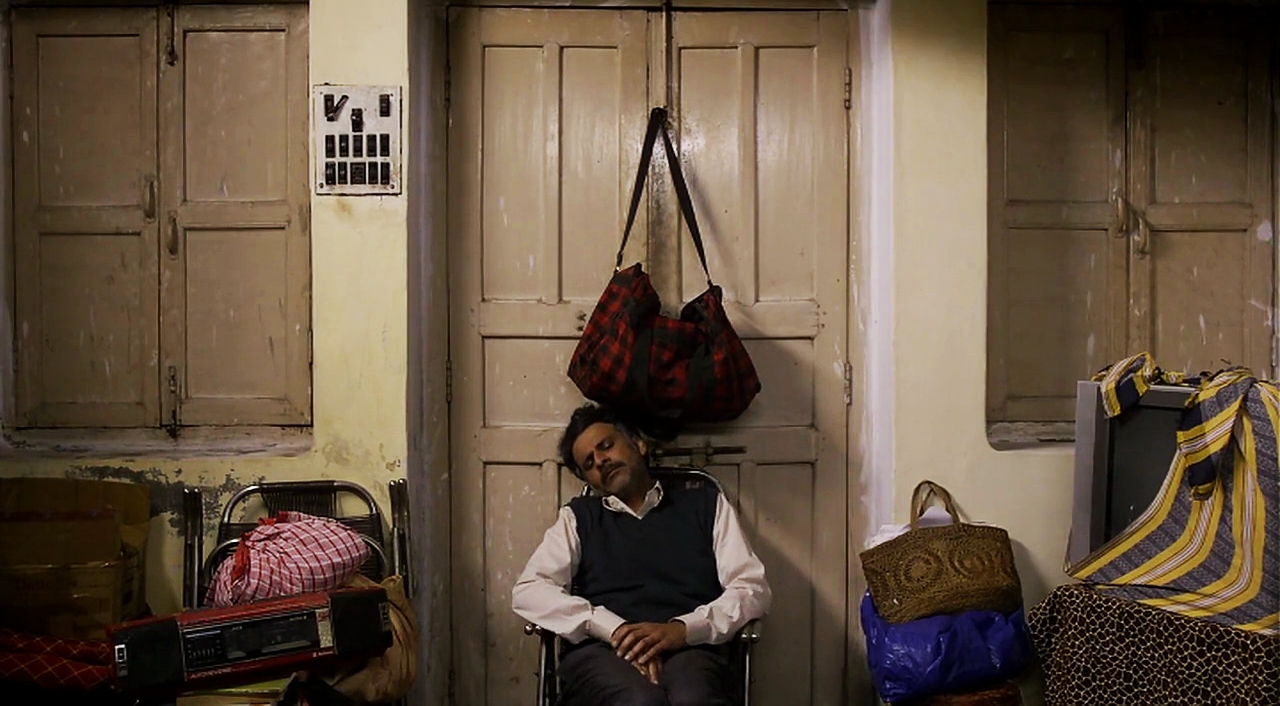 Special Mentions: Naseeruddin Shah (Waiting), Shahid Kapoor (Udta Punjab), Amitabh Bachchan (Pink), Ranveer Singh (Befikre)