Read Time:
4 Minute, 24 Second
Post 2010, women in Bollywood saw considerable luck compared to their male counterparts. Author-backed roles and producers ready to bankroll them, their days seem to have arrived finally. The year 2016 was no less exciting with ladies from all age groups and expertise levels getting to prove their mettle. Here is Filmy Sasi's list of the year's Top 10 female performers:
10. Taapsee Pannu (Pink)
Pink for Taapsee Pannu was an opportunity – to prove her abilities beyond the wallflower parts she got to perform down South. The actor showcases a vivid set of emotions as the rebellious, vulnerable Meenal. Anger, fear, submission, reluctance – all of this were safe with Taapsee's as she delivers a knockout performance. Can't wait for runningshaadi.com and Naam Shabana.
9. Nimrat Kaur (Airlift)
Leading ladies rarely get scope to shine in what they call an 'Akshay Kumar Film'. Then again, Airlift doesn't really fit the stereotype thus making way for Kaur to wow us with her acting chops. The actor creates some electric chemistry with Akshay Kumar and her bewitching looks form the added advantage.
8. Anushka Sharma (Ae Dil Hai Mushkil)
Alizeh is possibly one girl every urban girl would relate to. Constructed with great care by writer Karan Johar, Alizeh knew where to draw lines between friendship and love. She didn't believe in half-baked romantic relationships. Even for the one she eventually invests in, Alizeh breaks out when things go haywire. With a character sketch as contoured, Johar deserved no less then a confident player like Sharma to pull it off. And boy, she does it and Ae Dil Hai Mushkil goes several notches higher!
7. Tannishtha Chatterjee (Parched)
Other leading ladies in Parched had their ways to play to the gallery. As the mother of a teenager, Tannishtha Chatterjee's Rani who was the pivot in this tale was decidedly subdued. Vulnerable and easily surprised by the mayhem around, Rani's progressive stance on her daughter-in-law's well-being is particularly heartwrenching. Plus that brilliant moment of intimacy between her and Radhika Apte. Sheer class!
6. Hetal Gada (Dhanak)
"Hum saath mein dhanak dekhenge"
This is Pari's promise to her little blind brother Chhotu, to be fulfilled before his ninth birthday. For most part of Dhanak, she is a picture of immeasurable positivity. And when she is not, Hetal is even better. Notice the scene where she realizes her letters to Shah Rukh Khan were never posted – she performs with the grace of a seasoned adult actor who deserves nothing but a respectable spot in a list as this.
5. Sonam Kapoor (Neerja)
Okay, Sonam Kapoor isn't one who is known for her histrionics. That doesn't take anything from her well-calculated portrayal of flight pursor Neerja Bhanot in Ram Madhwani's Neerja. For once, she finds a director who didn't miscast her and more importantly knew how to extract a superlative performance from her. If Neerja is her benchmark, we would certainly love to see more such work from her.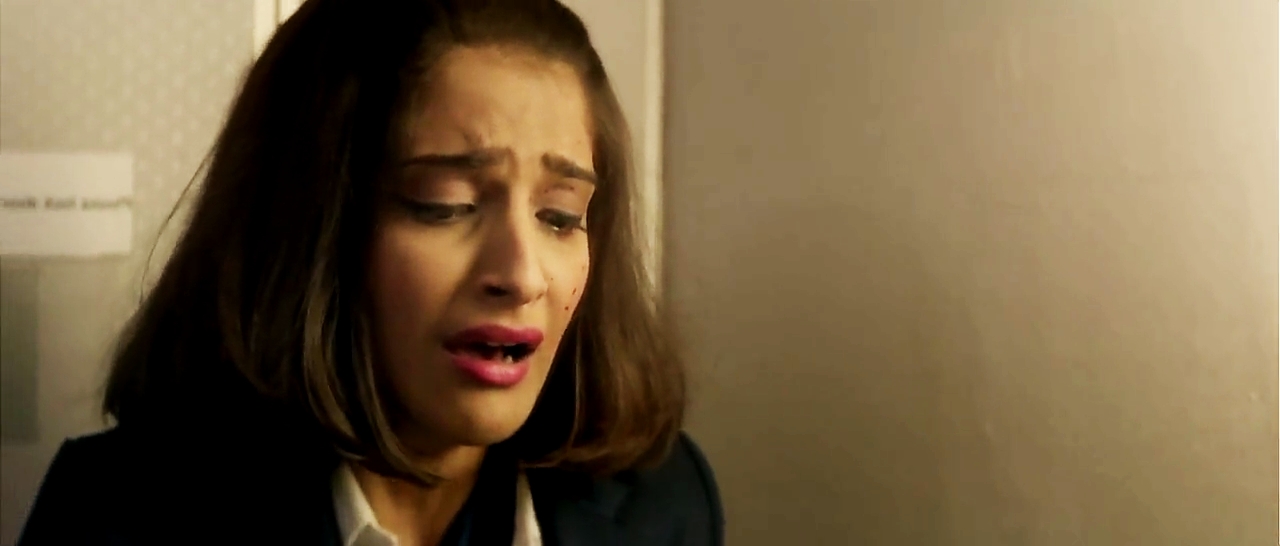 4. Radhika Apte (Phobia)
Days before I could catch this film, I was told, "Phobia is a crazy film". I would add, Radhika Apte's interpretation of the protagonist is 'crazier' than the film. As the actor emotes with precision in the film's sickeningly confined setup, one realizes how the film confidently entrusts with her a job that is seldom attempted in Bollywood.
3. Swara Bhaskar (Nil Battey Sannata)
Akin to Dhanak, Ashwiny Iyer Tiwari's Nil Battey Sannata is based on hope – for a better tomorrow. Looking for a way out of her miserable days as a single mother working as a housemaid, Chanda begins to dream for her daughter, Apeksha aka Apu. When Apu rebels, Chanda goes one step ahead and joins her peer group. Swara Bhaskar's understanding of this small town-set mother-daughter drama is worth a wholesome round of applause. The director doesn't manipulate us with excess misery and Bhaskar makes sure to stand out, even in her silences, body language and some priceless gestures. Are the award folks listening?
2. Vidya Balan (Kahaani 2)
There ain't too many actor like Vidya Balan. Often called a one woman industry, Balan's performance in Kahaani 2 smoothly towers above the film's shortcomings. In an unusual bond she forges with a little girl, Balan's Durga Rani Singh is a staunchly protective mother figure. Vidya's passion for the craft is so pronounced that we beam with pride that we have makers offering such tailor-made characters to her.
1. Alia Bhatt (Udta Punjab)
Several months post Udta Punjab, Alia Bhatt returned with a washed down version of her own performance in Highway. No, Dear Zindagi in no way was ordinary. Yet, the benchmark Bhatt had set earlier this year is high up there to match. Raw without a patch of glamour, the nameless field worker in Udta Punjab is a picture of unbridled brevity and quite unusual for a mainstream Hindi film actress of today. Deeply affecting and performed with great empathy, Alia Bhatt is THE finest female performer of 2016. Hands down!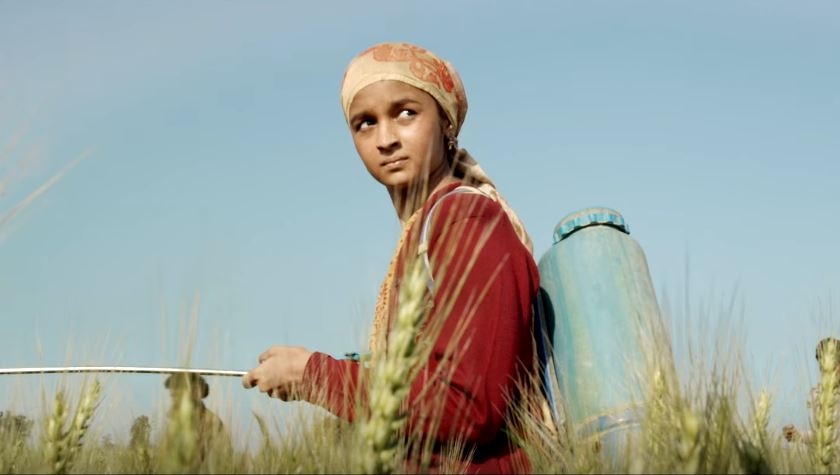 Special Mention: Vaani Kapoor (Befikre), Kalki Koechlin (Waiting), Alia Bhatt (Dear Zindagi), Anushka Sharma (Sultan) and Ileana D'Cruz (Rustom)