Read Time:
5 Minute, 15 Second
Back in 2015, Bajrangi Bhaijaan validated how commercial films can tug your heartstrings while raking in big moolah. Now with Sultan, Salman Khan truly seems to be coming of age. Because Ali Abbas Zafar's third directorial venture has Khan in his elements – his hard work is visible in this all-heart feature film.
We often wonder why wrestling, boxing and freestyle martial arts suddenly seem to fancy Bollywood studios. In a short period of 2 years, we have seen a Mary Kom, Brothers and now Sultan. There's a Dangal in making and all of these are star vehicles. The blend of machismo and patriotism is one factor. Given the strong melodrama and emotion in our films, doesn't this game of power act as a convenient metaphor?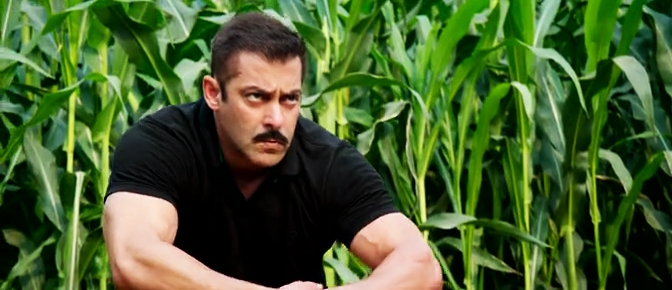 Coming to Sultan, the film cuts no new borders (to be objective). It follows the very old  sports film arc. There is a wayward phase, a winning spree, a twist, emotions, failure, the underdog and his struggles, the numbing pre-climax and the you-know-what climax. Sultan also has a Salman Khan – a strikingly competent one at that. Add to it a very much in form Anushka Sharma, a spirited supporting cast, breezy pace and a couple of hummable songs – you have good enough recipe for an engaging mass entertainer.
Sultan starts off on a sightly far-fetched note which is bound to have questions from connosiours of well-reasoned cinema. Because not many folks in Delhi seem to be aware of this Olympic gold medalist from India who quit the game over a 'family problem'! Sultan, on the other hand, is busy lifting tractors, collecting funds to open a blood bank and living life of a nobody. Before we begin to yawn away, there comes a flashback. Essentially a love story where Sultan (Khan) falls in love with Aarfa (Sharma) – who is eyeing an Olympic medal in freestyle wrestling out of all things in the world. Sultan follows the passion just to win her over. Success, marriage and a good amount of arrogance later, the film takes its much awaited turn.  Despite the predictability that looms large, the well-knit drama elevates the narrative. Sharma, in particular, matches Khan's immaculate charisma and works the chemistry to T. If we were to nitpick, what Sultan lacks in is a significant vision. We don't see a resolve from the writer-director to make a 'different' sports film. Instead it becomes a 'different' Salman Khan film. We so wish it were both of it – perhaps something on the lines of what a Chak De India intended to be. That was again, a Yash Raj production. Anyhow, this isn't a roadblock in enjoying the emotional ride that Sultan is.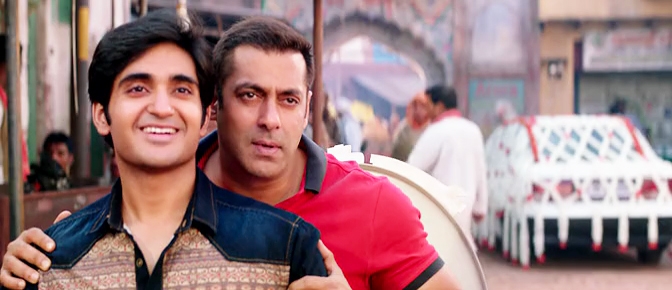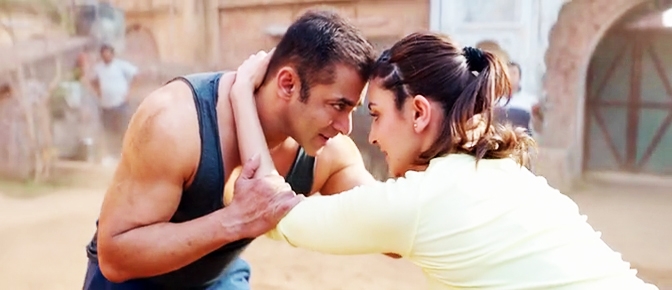 What primarily works for Sultan is its unpretentious desiness. Based in rural Haryana, our protagonists echo the sound of the soil. As the need of the hour is not to elicit laughter, we don't get pointed Haryanvi as in Tanu Weds Manu Returns but a version of Hindi that is understandable and is also true to the film's rustic flavour. Case in the point is actor Anant Vidhaat (who plays Govind, Sultan's best friend) making us feel he is just another youngster from the village. Also commendable are the visuals that director Ali Abbas Zafar and cinematographer Artur Zurawski capture! The over-the-top wedding video, narrow roads, farms, tractors, dargah visits, buffoonery with women at a wedding party, the local clinic – Sultan has them all. When our hero dreams of a romantic number with his sweetheart, we see all snazzy kurta-pyjamas teamed up with glitzy jackets, light bulbs and the works.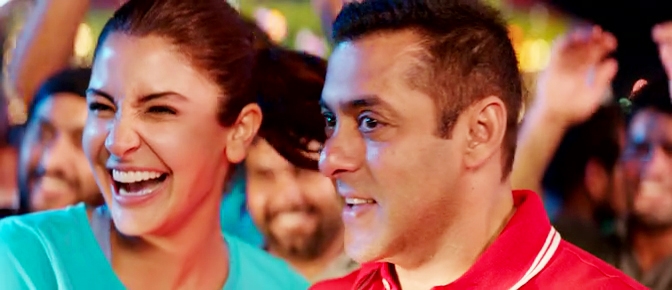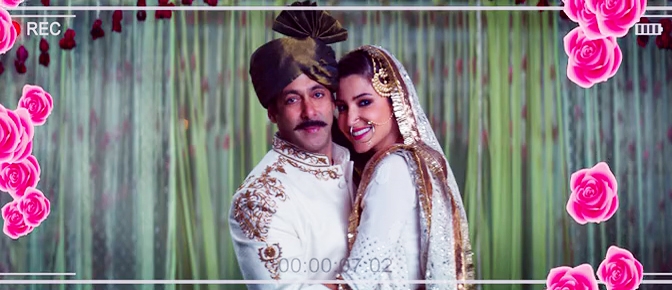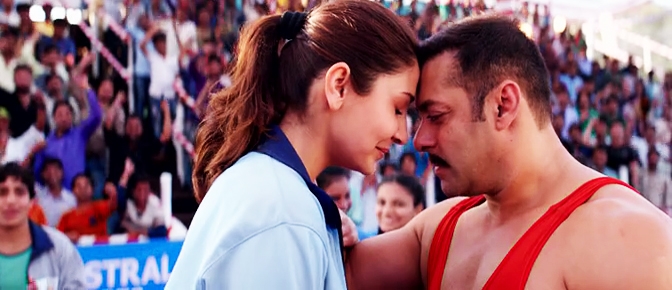 Production design is top-notch with almost authentic looking akhadas and passages. Background score by YRF-favourite Julius Packiam is rousing. Action (Larnell Stovall, Parvez Shaikh, "ANL" Arasu) is yet another high point and it's hard to see how the usually laid-back Khan makes it look all freewheeling.
Vishal-Shekhar's music cuts no new boundaries but fits well in the narrative. Despite its clichéd placement, Jag Ghoomeya works like a desi balm. Also, in case you miss the gold-standard Salman Khan, you have Farah Khan swirling off some insane derriere moves for him in Baby Ko Bass Pasand Hai.
No, he doesn't look anywhere close to 30 in the flashback portions. Yet for an actor who is not known to throw surprises of any kinds, Salman Khan is a major win in (and as) Sultan. If we look beyond his box office pull, it is Khan's energy, screen presence and earnest approach that takes the tastiest cake in Sultan. Anushka Sharma is flawless in a role that isn't the usual hollow cardboard. Almost equal in stature to Sultan, we still wish Aarfa's characterization had more layers. Especially because her silences tend to get a bit dazing after a point. Last seen in Mardaani, Anant Vidhaat is a major hoot. Present from start till the end, we feel equally happy for him as we do for Aarfa as the climax rolls. Randeep Hooda (in a special appearance) is a scene-stealer. Sultan wins a match and he yells with glee, "Saala Saand"! A moment of pride for a loser who watches another of his tribe take a rebirth. We almost clap there! Amit Sadh does well despite his tasteless role. Kumud Mishra is dependable as always. Spot on casting by Shanoo Sharma, one must add.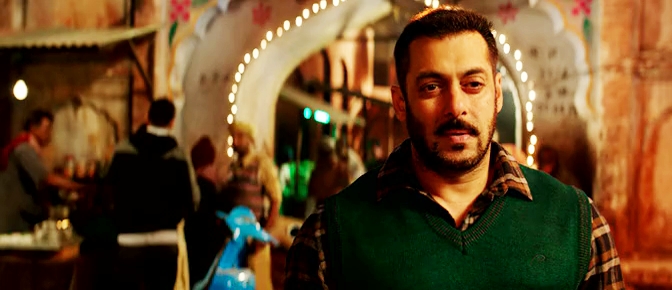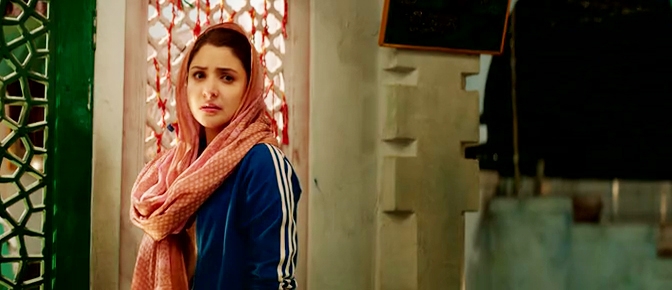 To close it, there's another angle to Sultan that deserves plaudits. After AGES, Bollywood has a mainstream superstar venture with a Muslim protagonist who has nothing to do with terrorism, betrayal and politics. There's no star-crossed romance as the leading lady practices Islam too. Progressive with a greater world view, Ali Abbas Zafar's leads are ambitious, grounded and, more importantly, regular. One helluva THANK YOU to the director for this massive step as this film could well have been a Vijay or Ajay. Guess we are back to Amitabh Bachchan's Coolie days where his Iqbal carelessly courted his Christian girlfriend. Out of umpteen reasons, this is yet another to catch this wholesome entertainer on big screen!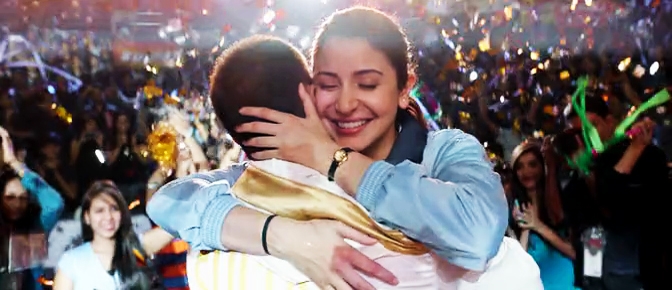 Watch the trailer of Sultan!
Images Courtesy: Yash Raj Films