'Hichki' review – Rani Mukerji starrer advocates empathy and inclusiveness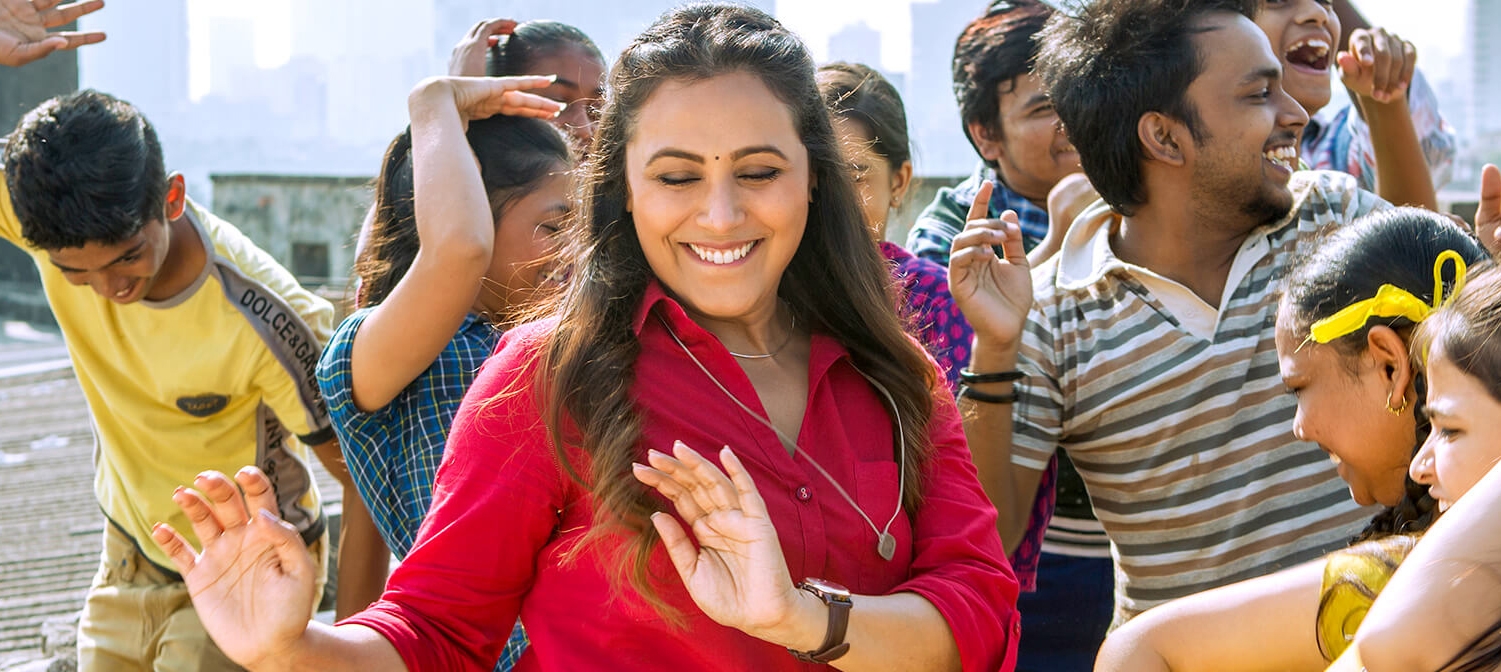 The victory of the underdog is a safe formula in fiction. Witnessing someone embrace success and acceptance after a testing period of ridicule comes with a feeling that is unique and uplifting. Particularly when these stories are from third world nations like India, we tend to appreciate the necessity behind their existence. Ours is a society that thrives on ideas of perfection. Anything that is a little offbeat is promptly assigned a label. So much so that we have seen numerous commercial films that unwittingly use disability for comic relief. Now with emerging awareness and constant media chatter, the lines of sensitivity have broadened with a lot of storytellers refusing to employ such elements. Oh yes, the bait still remains. Disability, inclusiveness, glory of the 'less' privileged – all of it demands eyeballs by default. And this is the space from which Siddharth P clic. Malhotra's Hichki emerges.
Inclusiveness and commercial cinema have had a dwindling relationship. Last year we saw Salman Khan struggle feebly in an albeit well-intentioned Tubelight. We have seen Hrithik Roshan shine in Koi…Mil Gaya's manipulative commercial framework with a disability in the forefront. We have watched Rani's own Black – a sweeping melodrama which focussed only on the protagonist's deaf-mute-blind state as opposed to an actual plot. Now, Hichki doesn't derive direct inspiration from any of these films. Belonging more to the commercial sphere, Hichki's conflicts are mammoth and the solutions rather simplistic. Rani Mukerji's central character Naina Mathur is a teacher with Tourette's Syndrome and is appointed to deal with a bunch of rebellious children from Mumbai's slums. Naina, who is an underdog herself, takes up unconventional teaching methods to get her job done. Choosing to be in the massy space, the moments are, at times, severely in-your-face but works nevertheless. For instance, Naina, who is from the upper strata of the society, takes a trip to the children's humble homes when their parents do not show up at the PTM. We are shown how their lives are and what the children are like when they are not in their school uniforms. The technique is pretty direct and the director makes sure that they tug your heartstrings.
Later in the film, we see Naina propel the children's confidence by offering tips to overcome their life hiccups. Again with the scene that follows where she explains how every child's skill-set can be applied directly to formal education, the film veers harder into simplistic territories. Yes, it is inspiring to see how all of it unfolds on screen. Later upon analyzing the practicality behind those nicely penned dialogues, we end up doubting the same sentiment. How far can idealism take you? Beneath all melodrama, shouldn't there be a layer of realism that acutely chronicles the transformation of an unruly bunch into a group of bright students? However, this is no obstacle in letting Hichki warm up to you. Unlike, say Tubelight, the film is headlined by Rani Mukerji's astounding lead performance. Not only is her interpretation of the disability respectable but the actor's propensity to react to her fellow actors' cues is equally remarkable. For the umpteenth time, you do not see the star on screen. We just see Naina Mathur who dabbles with challenges on personal and professional fronts. The supporting cast consisting a long list of able names does a splendid job, especially Harsh Mayar, Neeraj Kabi and Sparsh Khanchandani. The side-track around Naina's separated parents (Supriya and Sachin Pilgaonkar, delightful as always) demands a great deal of empathy. The culmination of this track looks way too convenient but the intermittent bits that project the family's core conflict is etched out well. Just that we wish the brother's (Hussain Dalal) character had a little more meat than being the standard supportive sibling stereotype.
ALSO READ: 'No One Killed Jessica': Chronicling a Murder That Shook The Nation
Among several notable bits on the technical front, it is Avinash Arun's cinematography that scores the highest grades in this school-set drama. There are no tenacious close-ups or surplus artificial lights. The colour palettes blend remarkably with elements in the foreground while also landscaping the film's immediate setting with great beauty. Hitesh Sonik's original score is very much in the film's zone and so are Jasleen Royal's songs. The number in the finale, especially, leaves a heavy lump in your throat.
Talking about the climax, it is the filminess in Malhotra's execution that arrests you and not the actual writing. The pre-climactic twist appears half-baked but the cover-up speech is of significant impact. Even though one of the characters surprises us with a sudden change of heart, the fundamental design of the scene makes us respect the teaching profession all the more. Malhotra also doesn't let the disability bit overpower the film's central theme as the focus on the former remains mostly within Naina's personal life.
As I walked out of the auditorium, my immediate feeling was that of immense pride – for having watched a story that was sincere and extraordinarily performed. Upon a little dissection, the classic YRF sugarcoating did come out. Nevertheless, Siddharth P. Malhotra's Hichki is one film that has a beating heart beneath visible layers of artifice and ample use of melodrama. Still, I genuinely do not mind enduring a great feeling from a film in exchange for the idea of absolute perfection.
Rating: ★★★ 1/2