'No One Killed Jessica': Chronicling a Murder That Shook The Nation
Read Time:
9 Minute, 43 Second
Marking its tenth anniversary on January 7, 2020, is filmmaker Raj Kumar Gupta's No One Killed Jessica. The screen adaptation of the controversial Jessica Lall Murder Case, the film stirred the nation's collective conscience – just the way the brutal incident did.
Unlike several other Hindi films based on real events, the pacy thriller set in New Delhi is more than what we would read on the brutal murder's Wikipedia page. Anchored by two of Bollywood's most glamorous women – Rani Mukerji and Vidya Balan – the film carries very few traces of their starry selves. It exposes what power does to people. No One Killed Jessica celebrates democracy and not so quietly at that.
Here are ten reasons that make the film hugely relevant, even on this date, in a country where power crimes seem to have no stopping:
Delhi at its rawest best
Raj Kumar Gupta opens No One Killed Jessica with a thunderous voiceover by his leading woman (Mukerji). The monologue kicks off with a word on India's political weather in 1999. She goes on to detail out the capital city in flesh and blood – the power structures, the struggle of the common man, the chilly weather, the safety of its female citizens, and so on. "Kaat kaleja Dilli," the opening song rightly puts.
The opening credits intersperses shots from the bustling city with the titles appearing as newspaper headlines – which is quite a masterstroke in setting the tone to the film which eulogizes journalism.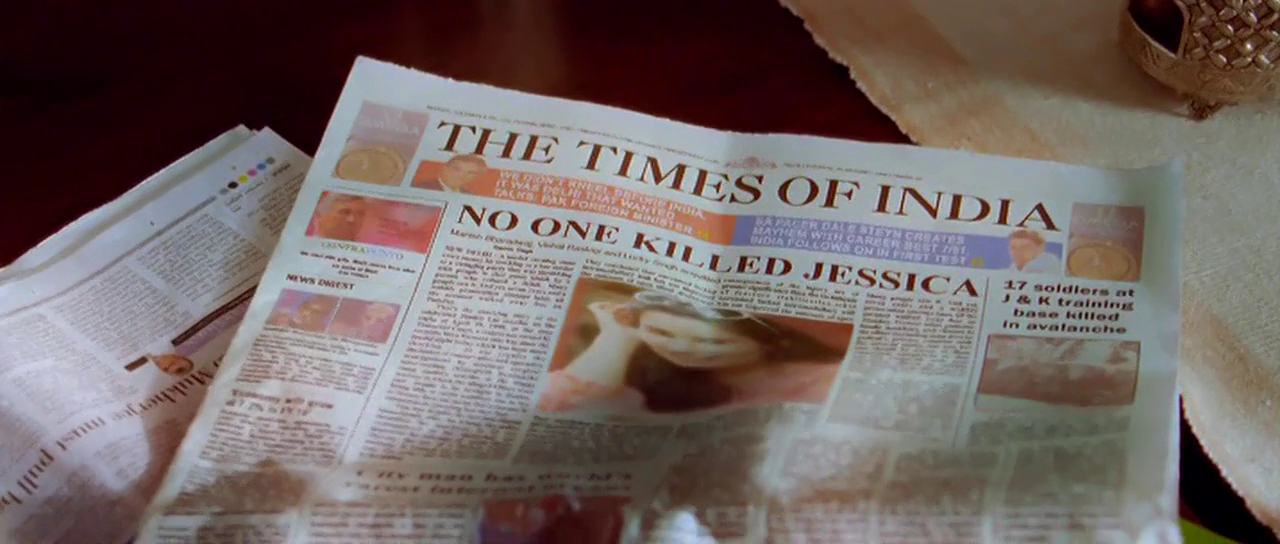 An angelic victim – Jessica
In No One Killed Jessica, Raj Kumar Gupta welcomes us to a world where Jessica lived and spread love. Now, here's a girl for whom the nation went on to fight for. Those who raised their voices for her never really knew how tender, affectionate, feisty and enterprising the real Jessica was.
In the screen version of the deceased model (played by Myra Karn), Gupta assigns the aforementioned characteristics. Making her appear chiefly in flashbacks, it is interesting to note how he chose to shoot her largely in soft lights ala Mani Ratnam.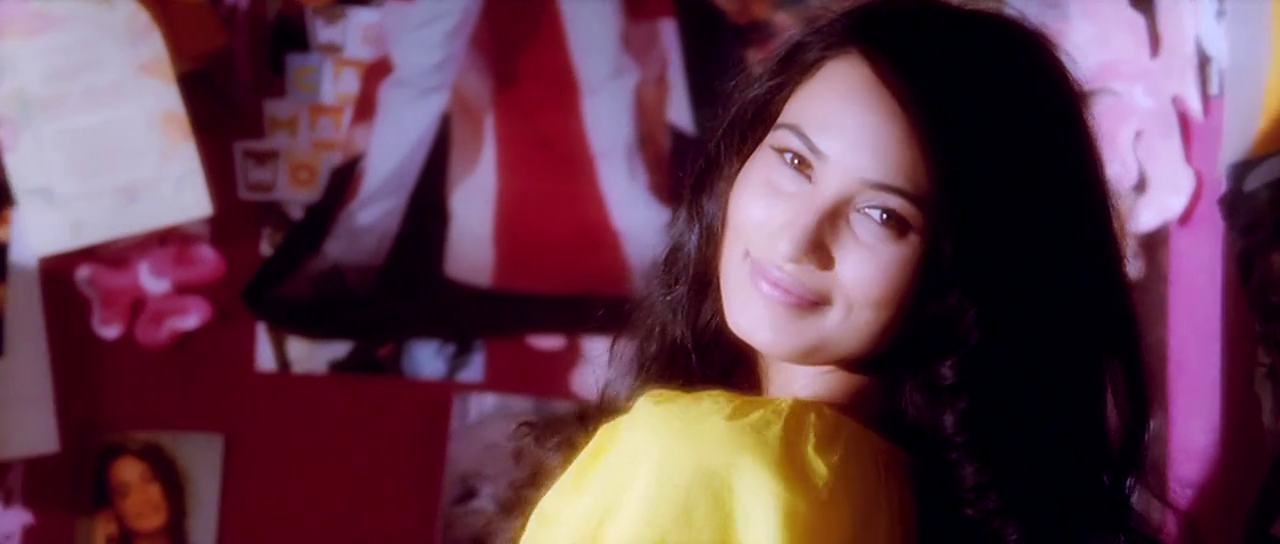 A subtle yet strong Sabrina
The first person whom we acquaint within No One Killed Jessica is the victim's sober, utterly unglamourous sister Sabrina (Balan). From a writing point of view, here is a character who naturally invites truckloads of sympathy. Right from the first frame until the last, our loyalties are with the distressed young girl who lost her sibling whose life seemed to have a value less than a glass of alcohol.
Sabrina is not one who raises her voice. In a flashback scene, we observe how she could not muster up the courage to fight two eve-teasers. Jessica intervenes and beats them black and blue. Besides being an important moment that demarcates the contrast between the two sisters, it also projects a graph of Sabrina's courage.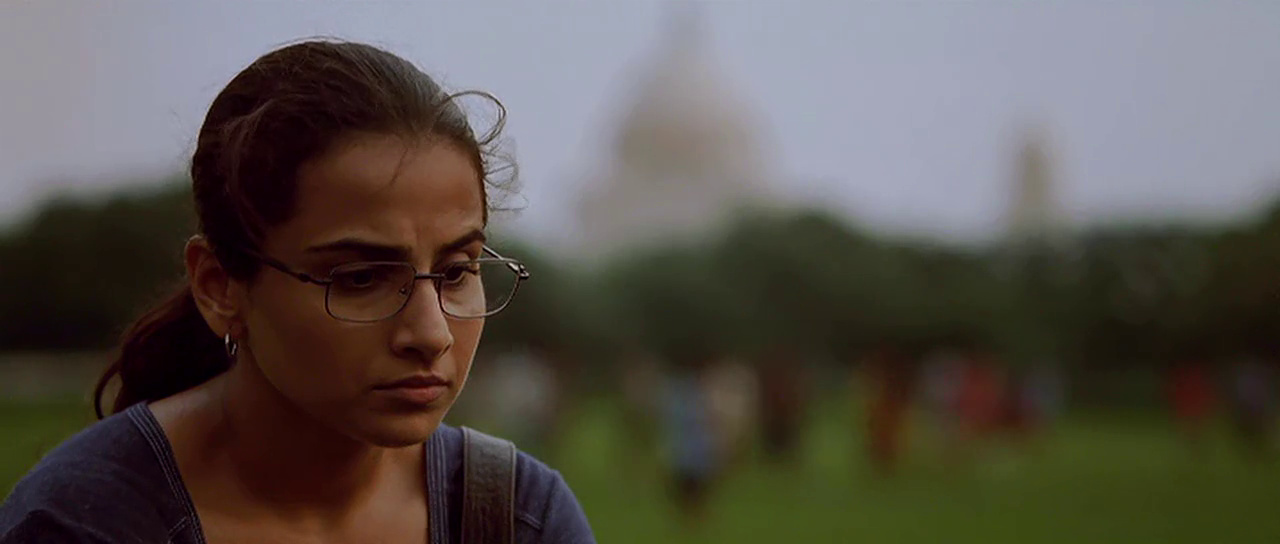 Balan approaches the part with remarkable gravitas and the songs, I must add, ably help her in pouring out the emotions within her soft-spoken self. If 'Yeh Pal' is a chronicle of her grief and hope, 'Aitbaar' masterfully projects her exhaustion.
For a once-defeated woman, the media revolution that shakes the nation in Gupta's film is an event of absolute gratitude. She feebly addresses the protestors at the India Gate, "Jiskeliye aao log yahan aaye hain, ussi keliye main bhi aayi hoon. Thank you." (I have come here for the same person you have come here for. Thank you.)
Her standout moment easily is a blink-and-miss shot in the finale where she utters, "Meera, thank you". You should be stone-hearted to not shed a tear when she says that.
About fearless news reporting
No One Killed Jessica is a tribute to the incredible work that Tehelka did to unearth the culprit behind the Jessica Lall Case which was done-and-dusted by the Indian judiciary. Spearheaded by Meena Gaity (Mukerji), the nature of the investigation, as her boss rightly puts it, is sensationalistic. He goes on to explain how the approach is more activism and less journalism.
Later in the film when Meera interviews a renowned lawyer Shyam Tolani, the man mocks her on national TV for turning into a justice-seeker. Provided the times that we are in today – with the social media campaigns propelled to amplify media trials – his point of view is certainly worth considering. However, for the time that the event took place, the efforts of media, as well as people, are commendable for the way it is presented in No One Killed Jessica.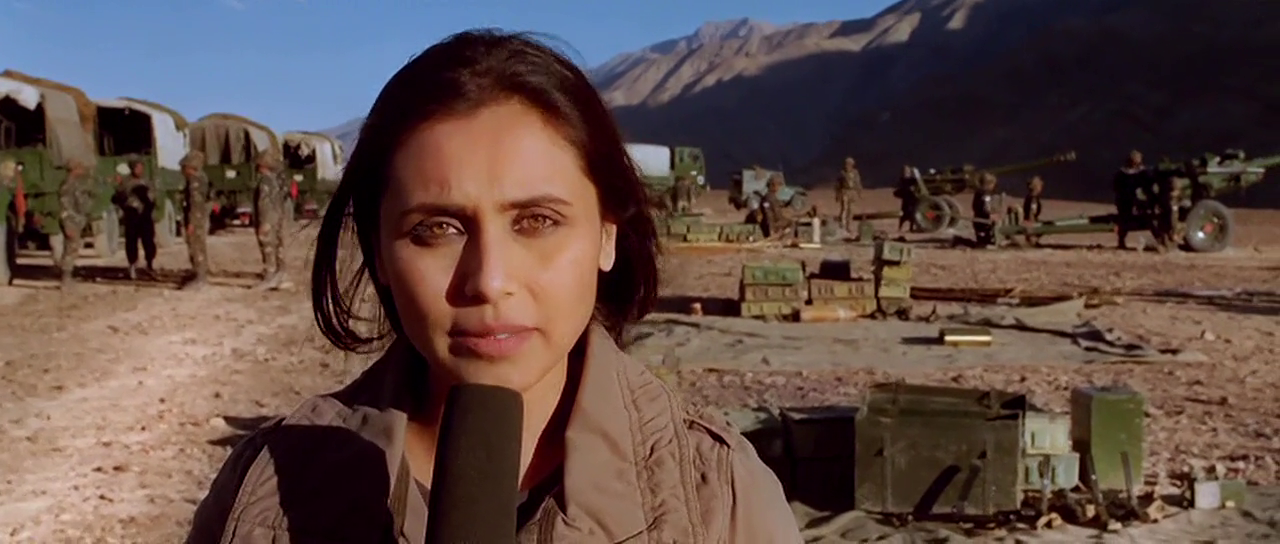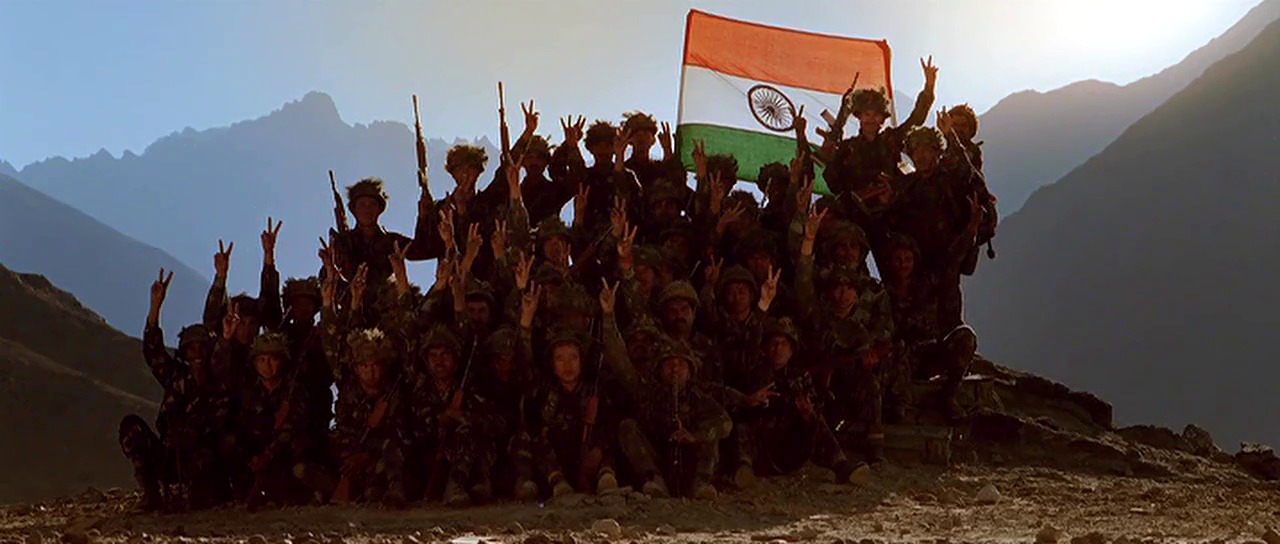 Swear away like Meera Gaity
Agree or not, No One Killed Jessica, at the end of the day is a commercial film. Meera Gaity's character, to be rawly stated, does what a hero (a man) would do in an ordinary film. While I am not sure if that was the insight that went into designing the character, it was refreshing to see an independent, successful working woman in New Delhi who swore like a trooper. Rani Mukerji, in what is easily the most convincing portrayals of a foul-mouthed female character in post-2000s' Bollywood, does it like a queen.
There are moments where she lightly uses the urban lingo with lines such as, "Start moving your asses right now. Then there are others where she illustrates a routine statement with a punch, "What do you mean explosive? It is fucking explosive." Mukerji is supremely convincing in a part that sets the tone for her crime film series Mardaani where she would appear as a cop who is less aggressive and more empathetic.
Gupta also gives Meera a fitting theme song "Aali Re, Saali Re" which goes on to celebrate her colourful lingo.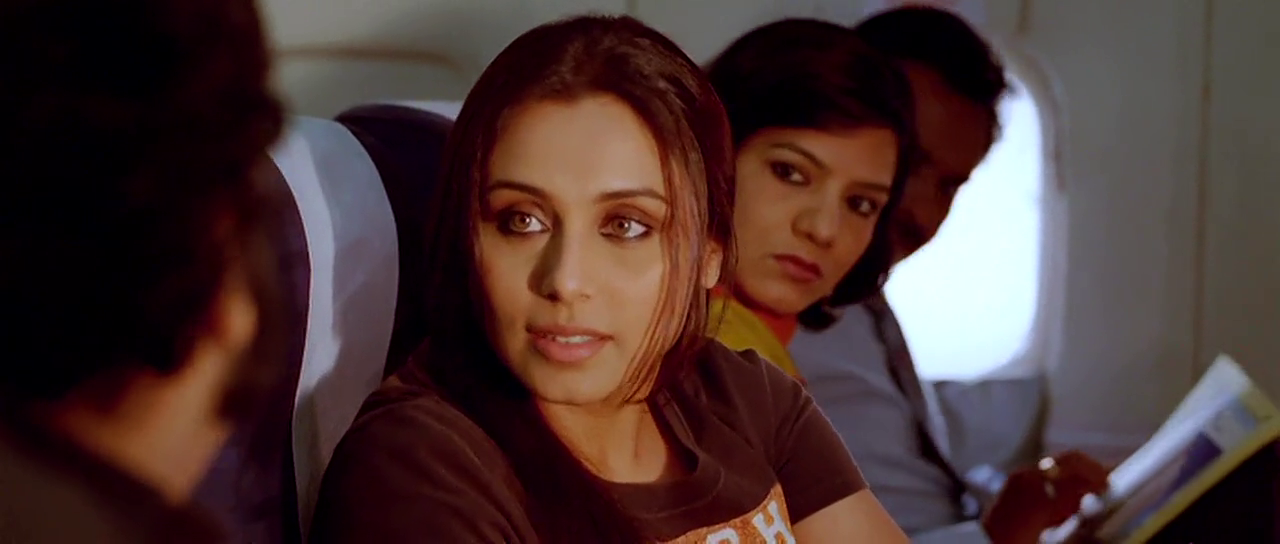 When women unite in a man's world
Intentional or not, No One Killed Jessica is a film that beautifully passes the Bechdel Test. Besides Meera and Sabrina, the film features a series of female characters in minuscule parts who represent the India of today.
There is a group of female protestors in the film who actively campaign to seek justice for Jessica. Detractors might term them feminazis for their aggression and short hair but this group of women tells us why it is important for the gender to know about their rights and to not be submissive. We see another woman who kicks off a candle march for Jessica inspired by Rang De Basanti. Another girl expresses her anger on a man of her age for trivializing the case. The duo gets no dialogues but their presence in the story adds wattage to what the film wants to convey – which is more than a chronicle of the Jessica Lall Murder Case.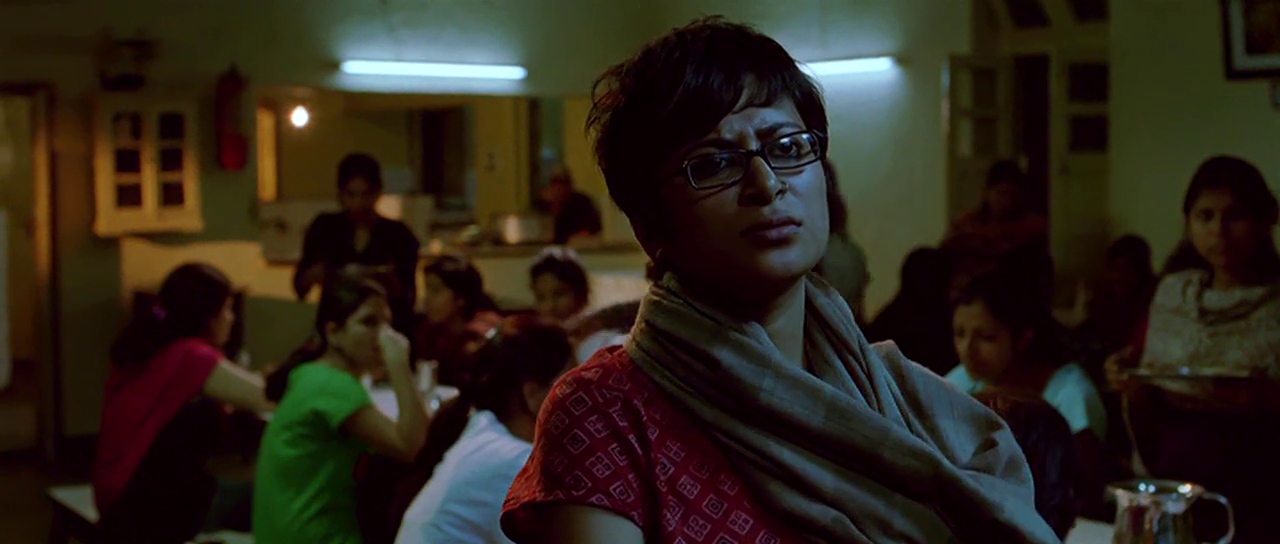 Most importantly, the film is driven by two powerful women. If Meera is driven by anger, resilience is what makes Sabrina a strong woman. There is a chilling scene in the pre-climax where Mukerji powerfully confronts Balan where it closes with a crackling that the former delivers likes a bona fide screen goddess, "This is not about you or how you feel, sweetheart, this is about Jessica. And you better understand that."
No One Killed Jessica sees no male saviours here and that in itself is a refreshing change to relish in a film of this genre.
The blood-curdling murder
The murder of Jessica Lall by a politician's son in 1999 was a case that naturally attracted eyeballs. Quite open-and-shut in the way the crime took place, the case took a turn when the 300+ eyewitnesses turned hostile. Raj Kumar Gupta recreates the incident with the right amount of brutality. His camera does not seem to rest for an extra second on the victim, the criminal, or the bystanders – the balance he finds is just right. In a masterfully edited montage, investigating officer N.K. (Rajesh Sharma) is questioning the guests at the ill-fated party. "Hum to barah baje hi nikal gaye the," (we had left by 12 am) they echo in unison. It is baffling to imagine how political power triggered so many of them to take that stand.
To add to it, the main accused and their nonchalance is the icing on the cake. Default gender privilege aside, these are toxic men who would treat women and pistols like mere playthings.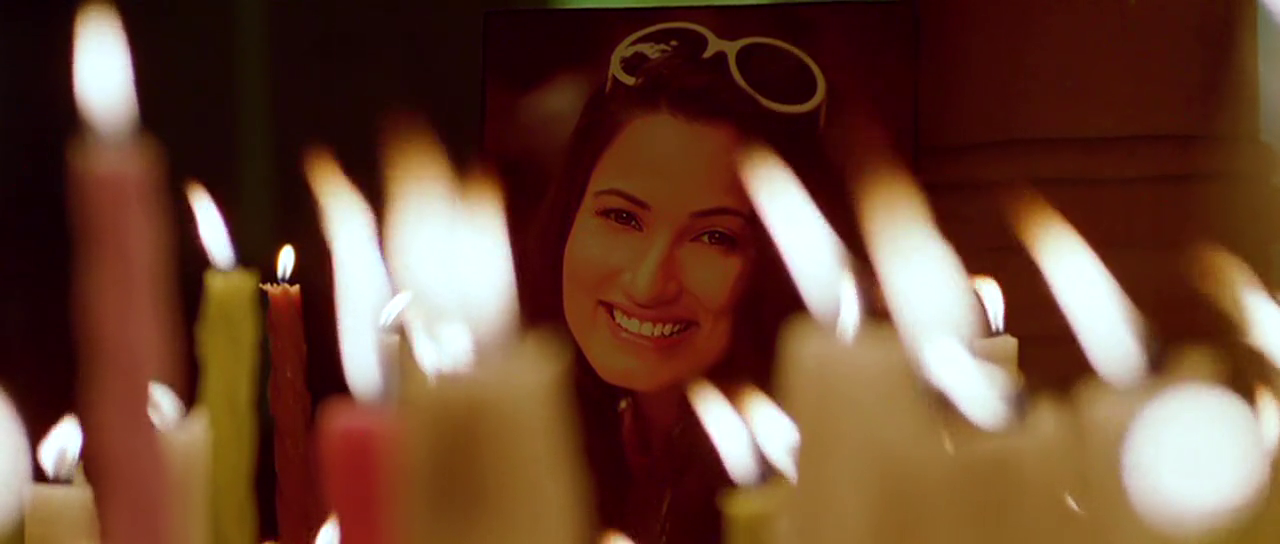 The tricky family dynamics
"Kuch bhi karo, mere Monu ko kuch nahi hona chahiye" (do whatever it takes; nothing should happen to my son).
Here is a constant strain that we hear from the criminal Manish Bhardwaj's (Mohammed Zeeshan Ayyub) mother. A victim of patriarchy herself, the docile wife of a powerful politician raises her need in this fashion. She wants her dear child back and it does not bother her whether he has committed a heinous homicide or not.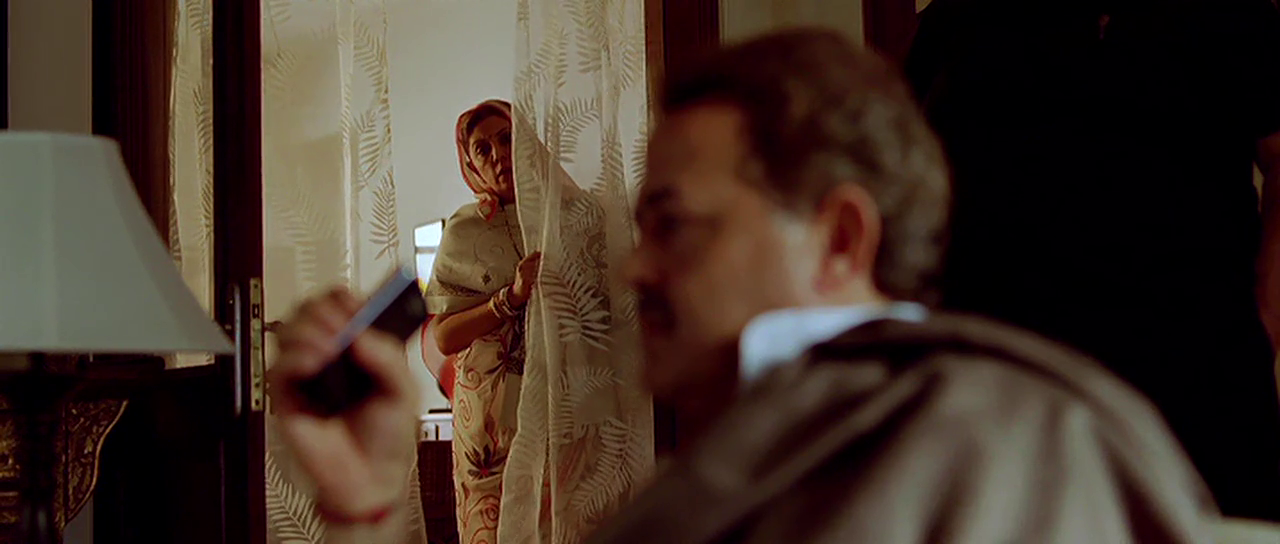 Offering a stark contrast are Jessica's parents (Yogendra Tiku and Geeta Sudan). They are common people whose life unexpectedly gets entangled in a colossal mess. In a scene that only Indian families would relate to, Manish's parents appear at the Lals' residence to offer condolences. In the very next scene, we observe Sabrina bursting out like never before, reprimanding her dad for allowing them in. "Kya karte aap," (what could you do?) she yells out thrice and we understand the sentiment which traditional Indian parents might not.
In another scene, we see him in his hospital bed taking the assistance of a nurse to send an SMS to seek support for Jessica. He goes on to add, "Bas Sabrina ko mat banana. Woh gussa karegi" (just don't tell Sabrina, she will get angry).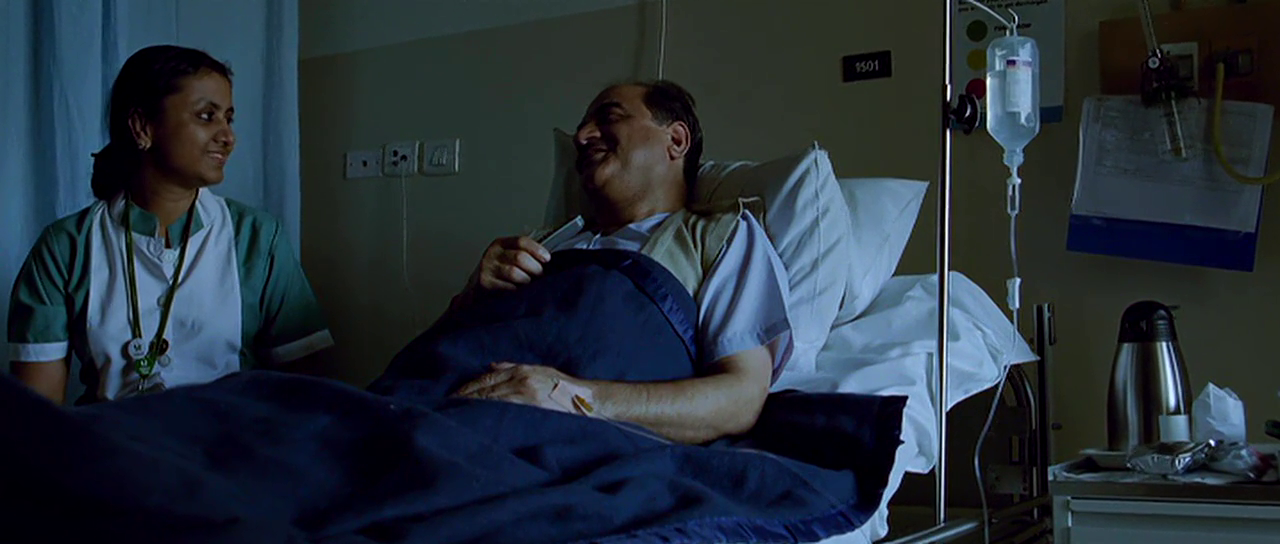 "You don't understand"
"I understand" – Say hello to the template line that we drop the moment something goes wrong in someone else's life. The television anchor Aditi (Maanvi Gagroo) says the same to Sabrina in an interview. The latter is quick to correct her, "I don't think you can". It highlights how empathy works in complex ways.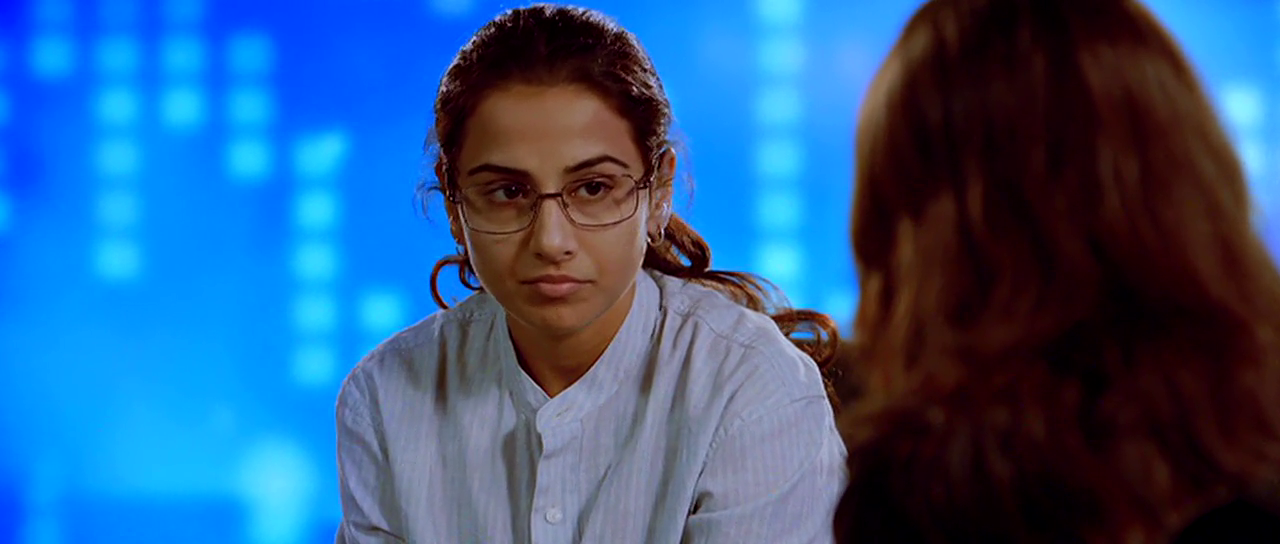 Interestingly, the very same dialogue boomerangs back at Sabrina in the pre-climactic war of words she has with Meera. This time, Meera fumes with anger, "Yes, I don't understand. I don't understand how you can let your sister's killers get away."
Full credits for masterfully using the same phrase to drive home two different points of view.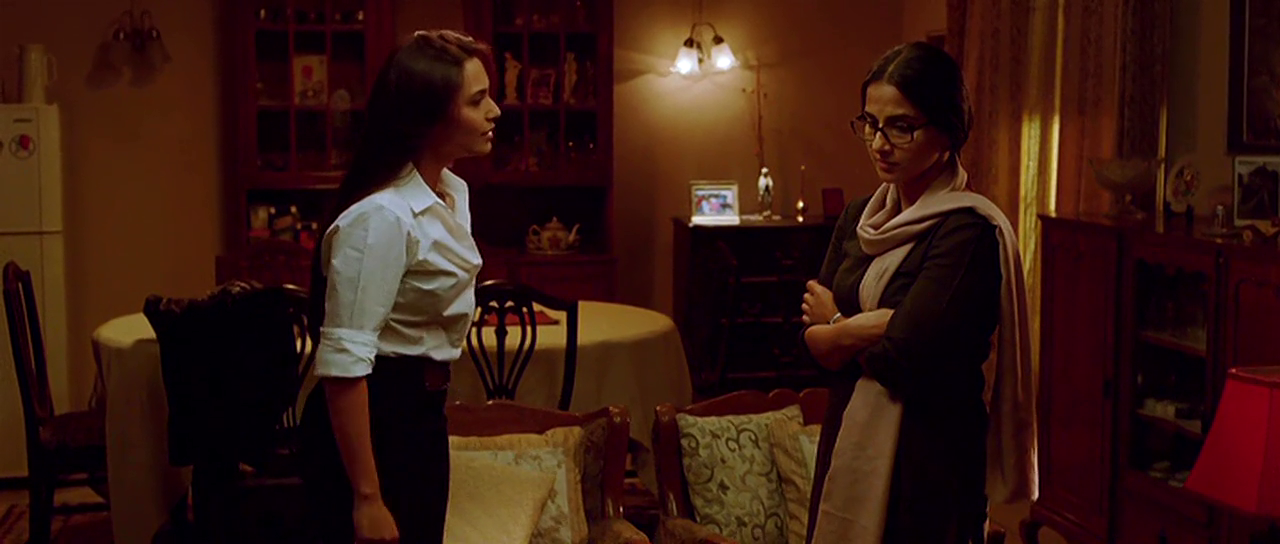 Cinema as a social justice tool
For a moment, let's forget how No One Killed Jessica is based on a real event. Aside from that factor, Raj Kumar Gupta's film keeps a desire to educate society. This is precisely the reason why he mixes his narrative with a spate of reactions from civilians. The film is pretty direct in the way it wants to communicate as the characters are shown to spontaneously understand the gravity of the situation. If not, they get corrected or are punished instantly by others in the frame.
That said, No One Killed Jessica's screenplay is unlike that of an atypical rape-revenge saga with a definite closure. It does not glorify dangerous ideas such as mob justice but the film rather underlines the way democracy should function.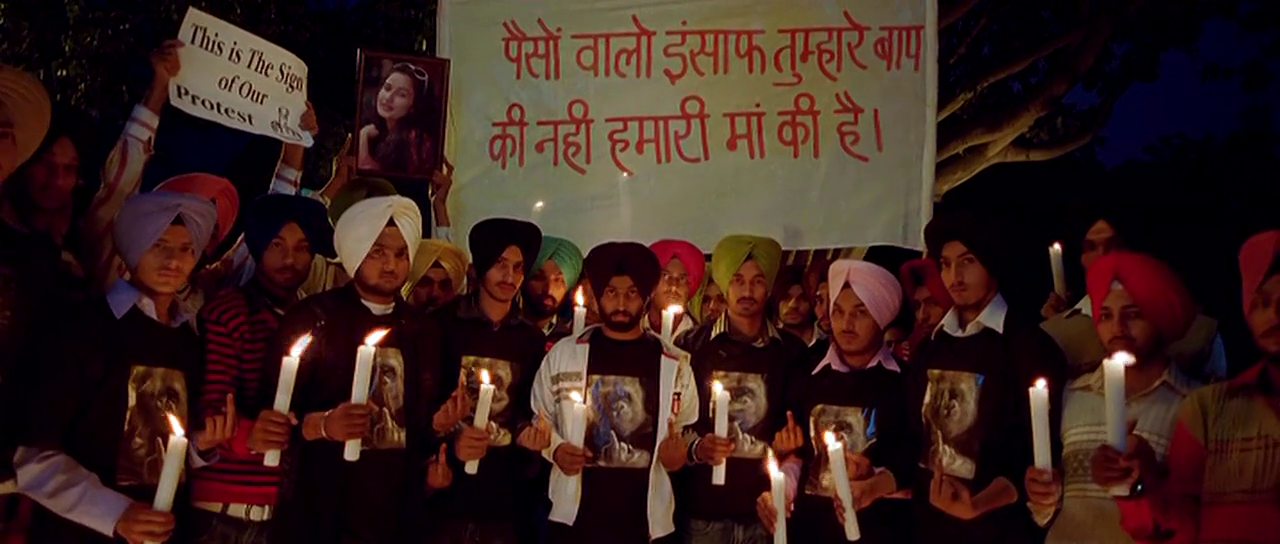 To close it, there might be those who wouldn't appreciate the cinematic liberties taken by the makers. I do not find an iota of tastelessness in the film's unabashed filminess in some parts. For all the honesty that it packs along, No One Killed Jessica is equally laudable for Sabrina's subtlety as well as Meera's hero walks. Because arthouse was never the bracket Raj Kumar Gupta's film aspired to be in.
No One Killed Jessica is now streaming on Netflix.