'Nomadland' review – Chloé Zhao's intimate portrait of nomads is possibly the best picture of 2020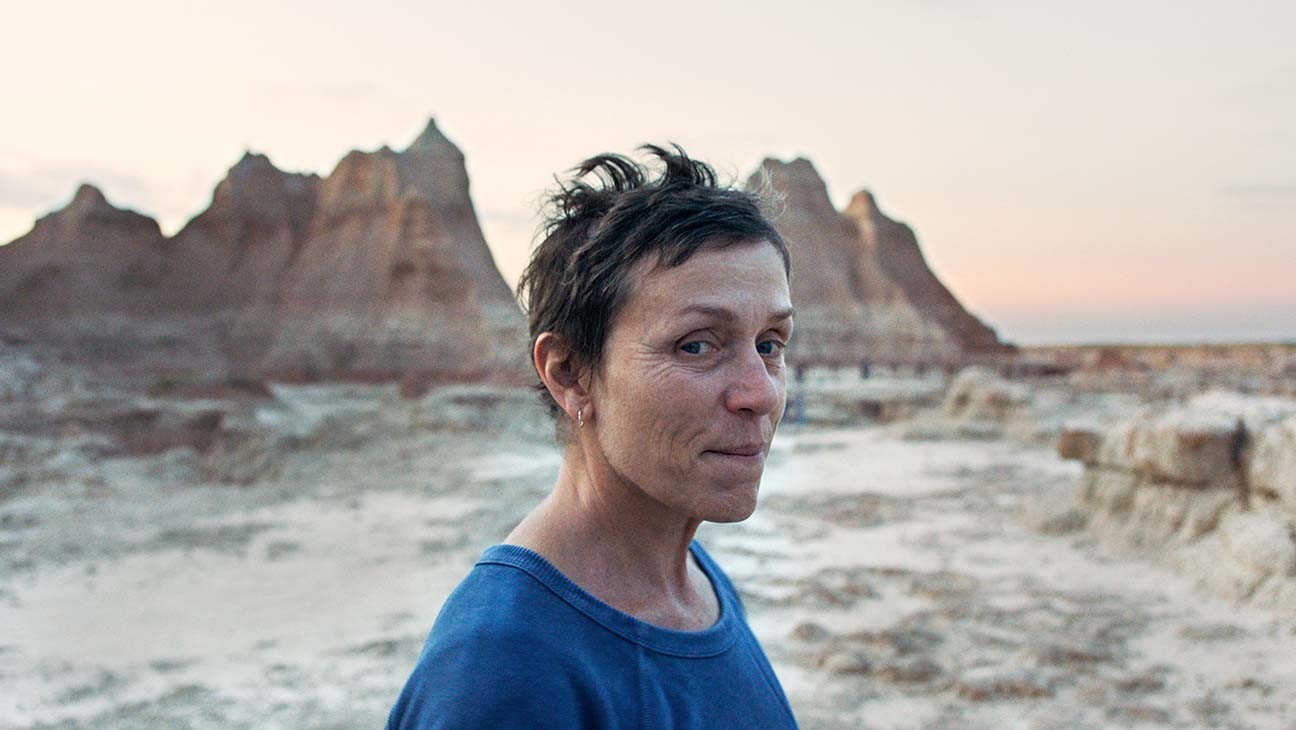 Read Time:
4 Minute, 0 Second
As I watched Chloé Zhao's delightfully slow-born Nomadland, I quickly reminisced about British filmmaker Andrea Arnold's 2016 film American Honey. A film that spoke about counterculture in the nation, it was an innately American story narrated deftly by a non-native filmmaker. This is also the case with Nomadland, a film handled with utmost precision by Zhao who is of Chinese descent. Starring Frances McDormand, it centres around nomads in the United States of America, and a good chunk of its cast comprises of non-professional actors.
Nomadland follows the life of a widow named Fern (McDormand). Having lost her job in the 2008 recession, she is on forever on the move across the US doing odd jobs – including a stint at an Amazon warehouse. Her caravan is what she calls home when she stoically states, "I am not homeless, I am houseless." While it may initially seem so, Fern is actually not regretful of her unconventional life which might go on to actively challenge her on factors such as aging, relationships, health care, and a sustainable inflow of income.
Fern is particular about the proximity she keeps with people. On the course of her journey – which isn't traditionally one with a destination to it – she meets several people of her ilk. Even when she forges warm bonds with some, we sense how she distances each from entering what is her personal territory. Still, it is fascinating to see her nurture lovely bonds with Linda (Linda May) and Swankie (Charlene Swankie) in her own unique ways.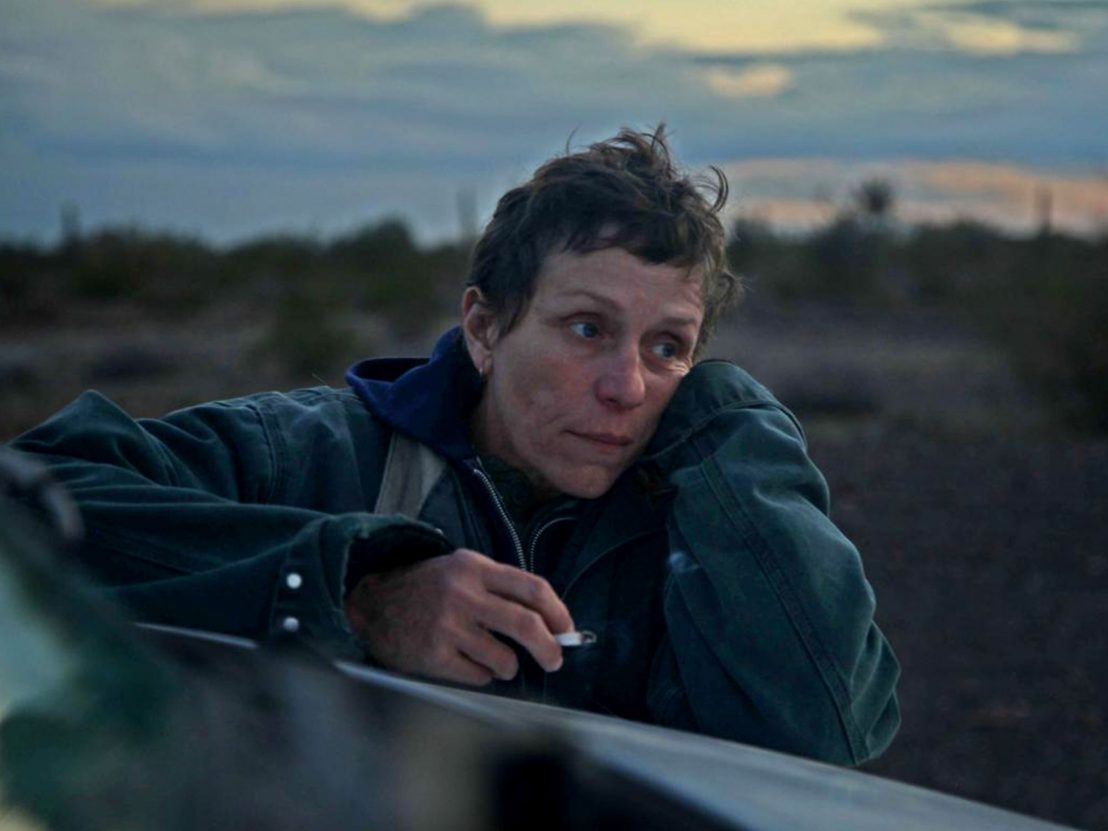 Fern is visibly adverse to the idea of living a sedentary life. When her family coaxes her into living with them, she refuses even though circumstances make her rely on them in crucial junctures. That way, Nomadland can also alternatively be seen as an adventure chronicle of a woman who loves to live life on the edge. In what must be Fern's choice, there also exists a distant layer of security which might not be the case with nomads in general. We also see a possibility of her entering a relationship with David (David Strathairn), a fellow nomad. However, the idea of permanence or living by the rules thrill her a lot less – making her rebuke the rather eligible man's advances.
Chloé Zhao tells her story at a languid pace. She spends a lot of time analyzing Fern's glances and reflexes. The protagonist's activities are chronicled as if they were to take footage from a CCTV camera. That said, these slow yet carefully curated moments are essential to let us warm up to Fern's life. When we see Fern stay afloat in a water body all by herself and in complete peace, we feel as liberated as she possibly would. This approach in the screenplay also allows us to feel awful the moment adversity cripples her in some way – be it biting-cold or a broken-down vehicle.
The atmosphere that the DOP (Joshua James Richards) sets up contributes actively in allowing us to connect with these nomadic souls. The frames are not as picturesque as one would expect out of a film that traverses stunning locales one after the other. Rather it lends great character to the silences besides sprucing up the initial reels that unfold much like a documentary. The soundtrack (Ludovico Einaudi) – with piano in abundance – becomes a character in itself. There are long stretches where the leading woman is accompanied by nothing else but a magical background piece.
ALSO READ: 'Three Billboards Outside Ebbing, Missouri' review – an angry mother is all it takes
An Academy Award winner, McDormand plays Fern the way a veteran of her stature ought to. She does not let the character wallow in self-pity or make her aspirations frivolous. It's a tightrope that she carefully tiptoes on and the end result is a quietly powerful performance that merits awards and accolades galore. While the film sees the world singularly through Fern's lenses, Zhao's decision to cast a bunch of real nomads in supporting parts bear fruits and how.
What impressed me the most about Nomadland is how the film and its lead are both uncompromising. The very aspect passively reminded me of 2018's crackling Leave No Trace. The tone is decidedly unenergetic and the film wouldn't appeal to those who are in for a topsy-turvy plot. Zhao's film unfolds like a lazy Saturday morning to which McDormand and the crew add oodles of flavour – much like a comforting cup of coffee. Calm yet a vivid portrait of an under-represented community within the US society, it wouldn't be wrong to rank Nomadland among the finest films of 2020, if not call it the very best.
Rating: ★★★★ 1/2