'Zara Hatke Zara Bachke' review – Vicky-Sara deliver in a cacophonous small-town drama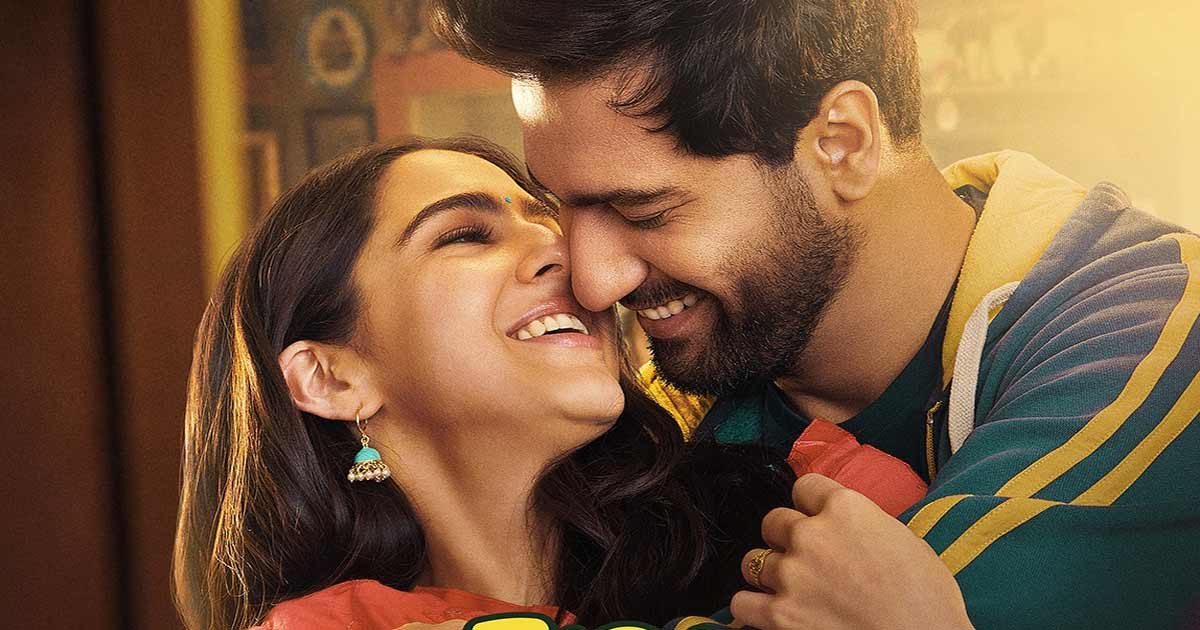 Read Time:
6 Minute, 3 Second
In 1972, Basu Chatterjee brought us Piya Ka Ghar. A film set in Bombay, it chronicled the woes of a newly married couple in finding their own space in a cramped household. The protagonists, in desperation, land up in a lodge to spend some intimate time but with hilarious results.  In 1977, Bhimsain gave us the memorable Gharaonda – a film that closely examined the challenges faced by the middle class in acquiring a home. Over the years, we have witnessed several Bollywood films exploring the angle of married couples seeking privacy – the notable ones being Nikkhil Advani's Salaam-e-ishq and Sharat Katariya's Dum Laga Ke Haisha. Circa 2023, we expect the scenario to change with rising awareness and changed lifestyles. Then again, India with its dubious high rank in the population index stands right in the center of a shelter crisis. Laxman Utekar's film Zara Hatke Zara Bachke is about Kapil (Vicky Kaushal) and Somya (Sara Ali Khan) from Indore – a married couple that desires a dwelling of their own far away from their overcrowded family home.
Vicky Kaushal is not new to housing mishaps. In what must be his breakthrough into the realm of light-hearted cinema, Kaushal delivered a genuinely fun rom-com in Love Per Square Foot (2018). The actor's latest venture Zara Hatke Zara Bachke is cut from the same cloth. Two years into their marriage, Kapil and Somya – who are crazily in love with each other – try many tricks in their books to acquire an apartment but their balance sheets simply do not tally up. One thing leads to another, the couple forges a plan to obtain a house through a government scheme. The glitch occurs when they learn that they ought to get divorced so that the house becomes theirs. Will they do that?
On the plus side, Zara Hatke Zara Bachke makes us root every minute for Kapil and Somya. Their fire-and-ice equation is such that taking our eyes off them is impossible. Even in places where one of them over or under-perform, the other strikingly balances it out. It's been a while since I have seen a Bollywood screen couple so dynamic and so organically into each other. The actors (Kaushal and Khan) get their small-town acts pretty well and I, broadly, do not have many complaints about their part-excited, part-hyper acts even as the writing fails them repeatedly.
Coming to the screenplay, the first question that might come to your mind is why Kapil and Somya wouldn't consider living in a rented house. The marriage was devoid of disputes and both the partners were employed. Yet, Zara Hatke Zara Bachke only fleetingly mentions how renting or leasing was never an option. Perhaps the makers wanted to project them as a delusional duo that purchases a nameplate long before they would meet the builder for an appointment. It might also be the reason why a song from Love Story (1981) appears in the opening credits. Secondly, the film does not spend enough time building a context. We fleetingly observe Somya's unpleasant in-laws (Akarsh Khurana, Neeraj Sood, Anubha Fatehpuria, Kanupriya Pandit) and the lack of privacy at home. Long before any major fire brews in this atmosphere, Kapil-Somya deep-dives into their dubious plan. Utekar soon introduces new characters – the prominent ones being Kapil's childhood friend Mehjabeen (Srishti Rindani), neighbor-and-lawyer Manoj, a realty agent Bhagwan Das (Inaamulhaq), and an odd watchman Raghuvanshi (Sharib Hashmi).
ALSO READ: 'Bareilly Ki Barfi' review – A charming tribute to small-town badasses
If the childhood lover angle comes with a Hindu-Muslim solidarity twist, Bhagwan Das' track is predictable as water. Hashmi's darogha, on the other hand, is designed as an angel minus a halo (you will know from a distance why he exists in the plot) and his pre-climactic brawl with Kapil changes the tone of the character altogether. Somya's parents (Rakesh Bedi and Sushmita Mukherjee), too, exist in the mix but without anything concrete to contribute.
Zara Hatke Zara Bachke opens pretty well, and we do not really mind their facades to fool the government (because, why not!) At every point, you wish the film would make you laugh, especially with a plot that contains so much scope for humour. No, you wouldn't expect a Khosla Ka Ghosla out of the restricting commercial format this is but the least we hope for is a Shubh Mangal Saavdhan. The pitch is the same. The family members are uproarious and unrelenting. The couple is facing a unique problem and instead of conversations, they engage in high-decibel duels. In the first half, we get a couple of funnily staged bits (the cake-cutting, the court sequence, and the stone-faced server at the hotel) where the dialogues are a lot less smothered with sentimentality. I didn't quite mind the loudness in the setting (and acting) although campy is not what the film wishes to be.
Alas, Zara Hatke Zara Bachke nosedives into a pit of soppiness as it gears towards a never-ending final act. Although the songs try hard to sell it to us, we simply do not get why Kapil and Somya wouldn't talk things out. Utekar's film drowns further when a severely force-fit medical emergency emerges in the finale. The idea was to register Kapil-Somya as the 'big people' and to hail the famously toxic Indian joint-family setup as the ideal one – a mega manipulative twist that would put the strangest of Hindi TV soaps to shame.
Zara Hatke Zara Bachke comes with a few hummable songs (Sachin–Jigar) which are eventually marred by the cacophonous original score (Sandeep Shirodkar) which runs throughout to give you a headache. DOP Raghav Ramadoss lenses Indore with a certain lived-in charm and the production design (Subrata Chakraborty, Amit Ray) accentuates the impact. Sheetal Sharma's costumes get the small-town fashion right, especially with what Kaushal wears. Unfortunately, none of it comes together in a film that tries hard to fit into a formula – one that the film itself isn't sure about.
Unlike the recently released Tu Jhoothi Tu Makkaar, which redeems itself a little towards the end with a saccharine-sweet message, Zara Hatke Zara Bachke would rather annoy a middle-class working person who might imagine themselves in the middle of such a mess. Maitrey Bajpai, Ramiz Ilham Khan and Utekar's writing feel as if they wanted to tell a story, and certain circumstances forced them to conjure up the bland mishmash they eventually came up with.
It is a film that would make no practical person happy except the marketing team of Cadbury Five-Star perhaps. If Zara Hatke Zara Bachke was a love story, the lovers would have done cartwheels throughout only to realize love was right there before their eyes. If Zara Hatke Zara Bachke was a crime saga, someone would have handed over the culprits to the cops (of all people) and walked away with pride. If it were a horror fare, it might have shown you the ticket and popcorn rates to trigger a scare. Ugh, never mind!
Rating: ★★ 1/2