'Bareilly Ki Barfi' review – a charming tribute to small-town badasses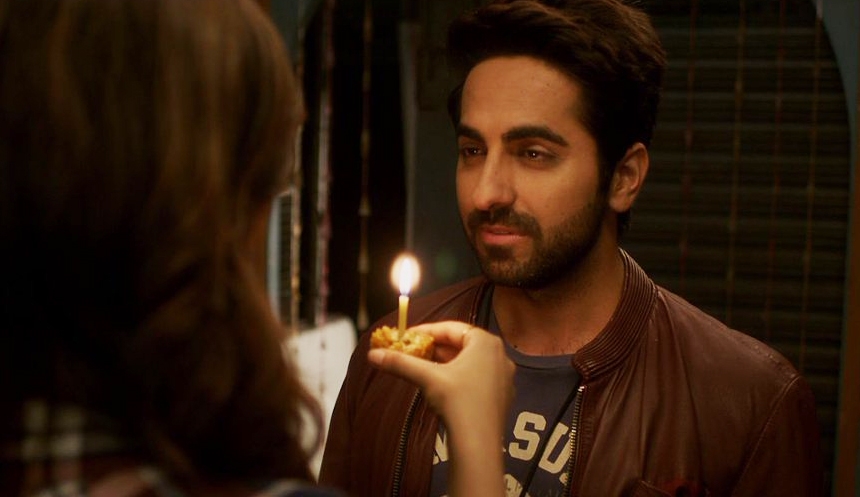 Read Time:
6 Minute, 57 Second
Ashwiny Iyer Tiwari's Bareilly Ki Barfi reminds me of Bhimsain Khurana's Gharaonda. The story of an ambitious young man who uses his ladylove to manipulate a defenseless third party – all for a hassle-free future. Although a direct similarity cannot be obtained, what binds the story together is a lead man with grey shades or, let's just say, human shades. On second thoughts, isn't Ayushmann Khurrana the Amol Palekar equivalent of his generation? One void that was not required to be filled – thanks to few takers for an unheroic yet vulnerable hero – Khurrana does fit into the Palekar brand of cinema. In Bareilly Ki Barfi, we develop two minds on what to feel for him. There is so much to love and sympathize. And there are umpteen reasons to despise.
Written by Nitesh Tiwari, Shreyas Jain and Rajat Nonia, Bareilly Ki Barfi kicks off as a small-town caper with its leading lady Bitti (Kriti Sanon) as the focal point. Pretty soon, the film attempts to question societal rulings for the fairer sex and tries to register that Bitti isn't the 'usual' girl. Her mother worries about her habits that are somehow associated with men of her age. As an average city viewer, I could see Bitti's rebellion. She was generally unhappy about the society's sexist ways. Point taken, but she doesn't harbour a particular ambition for herself. She isn't Aiyyaa's starry-eyed Meenakshi Deshpande or Fashion's go-getting Meghna Mathur. There is monotony but nothing negates the fact that Bitti does everything that she wants to, facing no parental resistance. Even though her family is hell bent on marrying her off, Bitti herself isn't averse to the idea. One incident and few drops of tears later, she attempts to elope – making Bitti fall flat on the writers' faces. Interestingly, once the main character stops making sense, the writers drift contours and the flashlight falls on the leading man Chirag Dubey (Khurrana).
It is as if the film runs in chapters. Chirag's episode begins and the screenplay comfortably sidelines Bitti. She becomes a catalyst and suddenly the story is told from Chirag's perspective. The whole arranged marriage hullabaloo and Bitti's so-called 'manly' ways are parked aside for good. Perhaps they weren't big enough worries to begin with. Khurrana's Chirag is a far more exciting prototype – something that an everyday guy would associate with. First thing I noticed was his air of entitlement. One of his assets being his proficiency in English which authorizes him to correct the personnel at his printing press (Whatsapp level humour that laughs at small-towns, I say). He is also a little vain about his good looks and makes no bones to take pot-shots at (seemingly) a lesser mortal. Chirag is well-aware of his clout and his superiority. He can do the eligible guy act to the T, impressing parents of possible female suitors. On a more human note, Chirag is also the typical weak-kneed fattu who trembles when it comes to confessing his love. A case wherein he fears enduring a heartbreak and also a blow to his personal pride, he just wouldn't pop the magical three words. Bitti, on the other hand, breeds her own bizarre ideas of rebellion, acceptance, love and progressive values – all of which is fine. Only if she was a little less ambiguous for Chirag and us to understand.
Like a true Amol Palekar comedy, the film runs at a breezy pace promising plenty of smiles. There are a handful of laugh-out-loud moments with the local flavour contributing a lot. From Chirag's chapter, the film gradually passes the baton to the mysterious Pritam Vidrohi (Rajkummar Rao) – the most entertaining (read 'crowd puller') character in Bareilly Ki Barfi. Vidrohi is made to do things by Chirag and his sidey Munna (a spirited Rohit Chaudhary) and the foundation here is irreparably shaky. Why does he put up with it? Agreed, we can consider the arrangement where a group of bullies take advantage of a simpleton, but a lot of their activities are not in alignment with their familial, social situations. On that front, it must be noted how Chirag's family is conspicuous by their absence – strangely resembling the backdrop of all Befikres and Ae Dil Hai Mushkils of Bollywood. However, the film isn't devoid of moments that linger. The tender romantic portions click and unexpectedly so. Watch out for the scene where Bitti and Chirag are drinking quite late by the night and she realizes that it is his birthday. Tiwari comes a full circle with the film's title and the eponymous book it is named after.
Irregularities aside, it is Rajkummar Rao's Pritam Vidrohi that milks the most of Bareilly Ki Barfi. Playing royally to the gallery, the man emotes (and dances) with true understanding of Vidrohi's dual character traits. This is something that ordinary players could have easily gone overboard with as there also exists a state of transition – a balance where both behaviours converge. And boy, Rao aces it and how! His understanding of the milieu and the local accent beats every single cast member, making his bumblebee self all the more charming. Sanon and Khurrana, too, do justice to their parts – especially the latter. The hiccup arises when the actors mix up pronunciations, which are at times in appropriate Convent-taught accent or otherwise with a stark UP taste. The dialogue writers on their part seem pretty lenient too. There is an instance where the word oupcharikata is used instead of formality, but at the same time a good number of refined English words are casually thrown in, making us wonder how the actual local language might be like.
In her debut feature Nil Battey Sannata, Ashwiny Iyer Tiwari celebrated small town woes like rare Hindi films did. Chanda's struggle seemed real, as did the film's situational humour. In Bareilly Ki Barfi, we see "injected" humour as if it was meant to be a funny film and somehow didn't seem so much on papers. There are several instances where we see lines, gestures or even props thrown in just so that they could elicit a chuckle. Evidently last minute additions, few of these work effectively at hands of capable actors (read Seema Pahwa and Pankaj Tripathi). However, one can't notice the inevitable void they bring in – a certain lack of creativity that is deliberate and agenda-driven. Anyhow, given Hindi cinema's generally low standards in comedy genre, Bareilly Ki Barfi's calculative (and failing) attempts do not irk as much as it would have in an industry with a golden legacy of iconic comedies.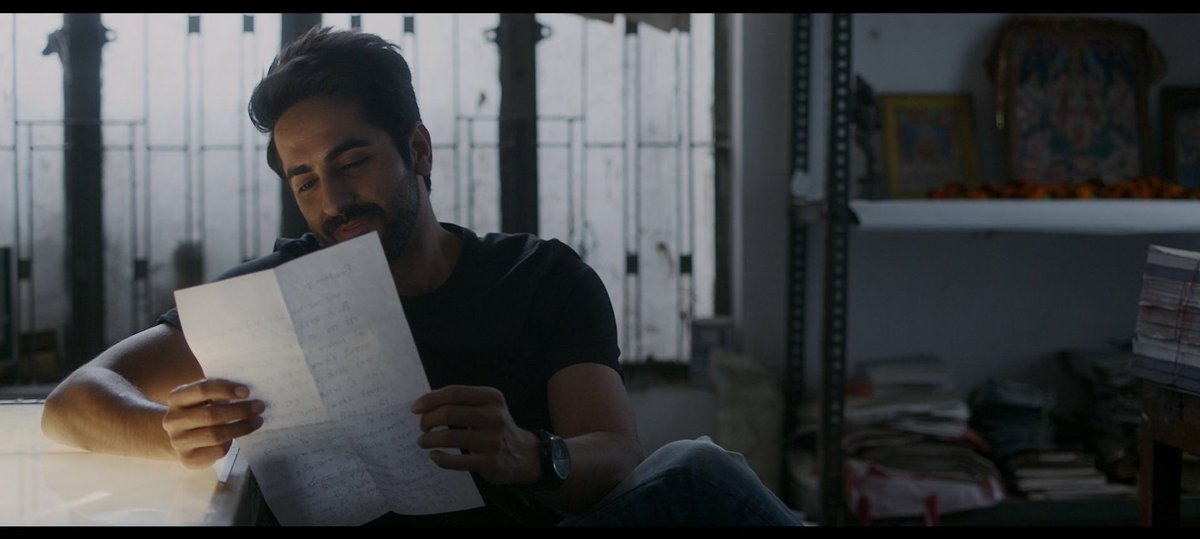 As a director, Ashwiny Iyer Tiwari doesn't give us much of Bareilly. Her characters move in and out of their homes or workplaces with key sequences mostly staged indoors. The song 'Nazm Nazm' does give us a good feel of the atmosphere and so do a couple of oddly-lit sequences (one where Vidrohi blocks the traffic and another aboard a boat). For a film as light and adventure-filled as Bareilly Ki Barfi, one wonders why the cinematography focuses so much on dim lighting and absolutely no lush. The posters and a couple of forced dance numbers say otherwise though. Dialogues are funny to good measures and the only thing that annoys is Javed Akhtar's needless narration that doesn't go with the film's lingo one bit. Is it a common goof up with Junglee Pictures? Or else why would they repeat the Dil Dhadakne Do mishap where they dubbed an adorable pug with a preachy, bored Aamir Khan behind the mic!
All said and done, Bareilly Ki Barfi turns out to be one of the few watchable Hindi films of 2017. With its share of demerits, the film presents an interesting array of characters, edgy lines, and a plot designed like an Amol Palekar comedy from yore. We clearly see a noble intent that sparkles throughout the film, especially as Khurrana narrates a letter in the finale – in true Kal Ho Naa Ho fashion. And what's better than a romantic comedy that makes you shed a tear or two?
Rating: ★★★ 1/2
Images Courtesy: Twitter