'Ishq Vishk': A Musical Romp Set In The Campus of Our Dreams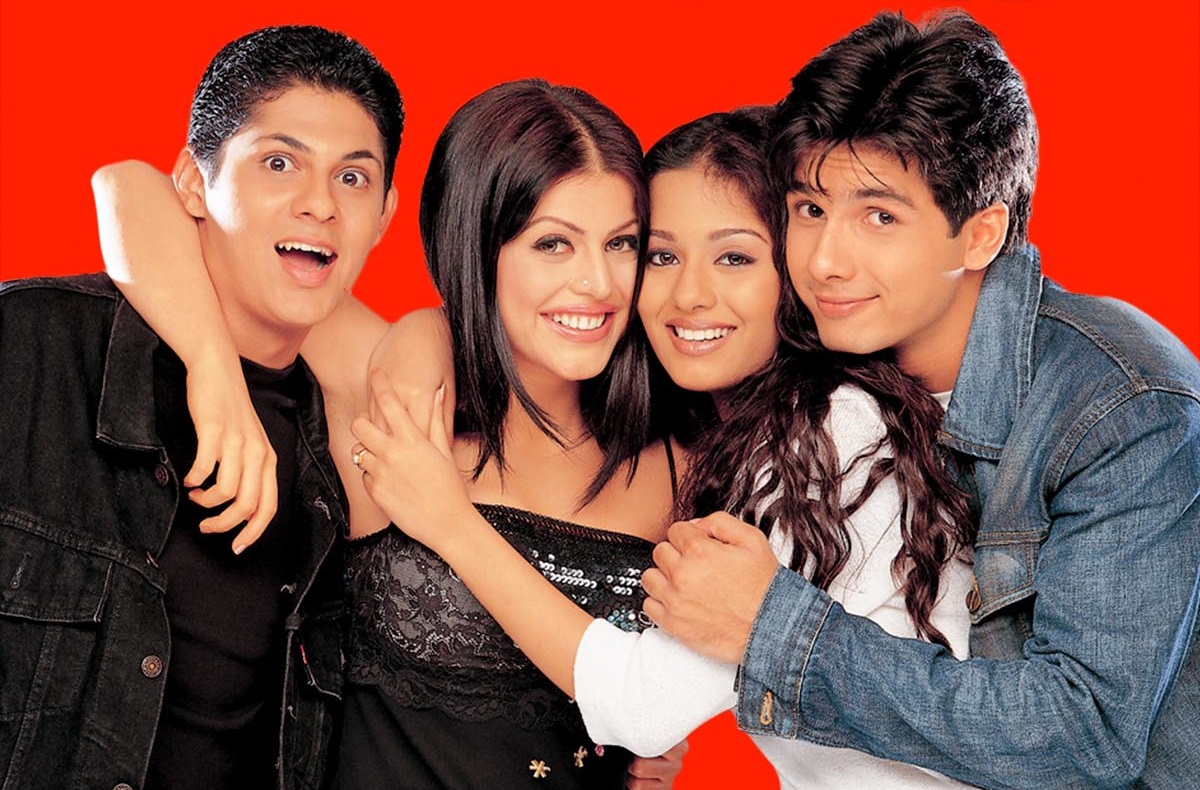 Read Time:
7 Minute, 34 Second
It's 20 years of Ken Ghosh's Ishq Vishk – a film that quietly surfaced in 2003 and swept every Bollywood-loving teen and youth off their feet. One that marked the big screen debut of Shahid Kapoor, Amrita Rao and Shenaz Treasurywala, the film bankrolled by Tips Films was a whiff of fresh air for an array of reasons. It was Hindi cinema's renaissance phase post-Dil Chahta Hai wherein filmmakers tried to sacrifice formula. If NRI romances and gritty actions were safe bets, Bollywood still was averse to new ideas.
Enter Ken Ghosh whose music videos were surefire hits on television. He decided to make his screen debut with a film that felt as frothy as an extended music video – Ishq Vishk.
The Nationwide Audition Call
With discussions surging around nepotism in Bollywood, I remember how Tips began casting for the film. I spotted adverts in film magazines and newspapers that called for fresh actors. Along with the audio cassette of Ajnabee, an unusual pamphlet appeared that said, 'We are looking for actors.' This was new.
Now, I am not sure if it reached aspirants outside Mumbai but for a Malayali boy in Kerala who had barely come of age, the message was registered – somebody wants new faces for a major Bollywood production.
Shahid Kapoor & the Return of the 'Chocolate Hero'
Around Ishq Vishk's release, comparisons were rife between debutant Shahid Kapoor and megastar Shah Rukh Khan. The latter was on an all-time high with back-to-back romantic hits. Kapoor with his clean-shaven face, shining skin and dimpled smile raised crazy expectations. Undeterred by the unfair comparison, the talented younger deliver big in his debut. As the indecisive and semi-problematic Rajiv Mathur, Kapur carved a new space for a teen heartthrob -a hitherto unexplored space in Bollywood of the early 2000s. In no time, the actor grew up to become a screen sensation and a saleable star.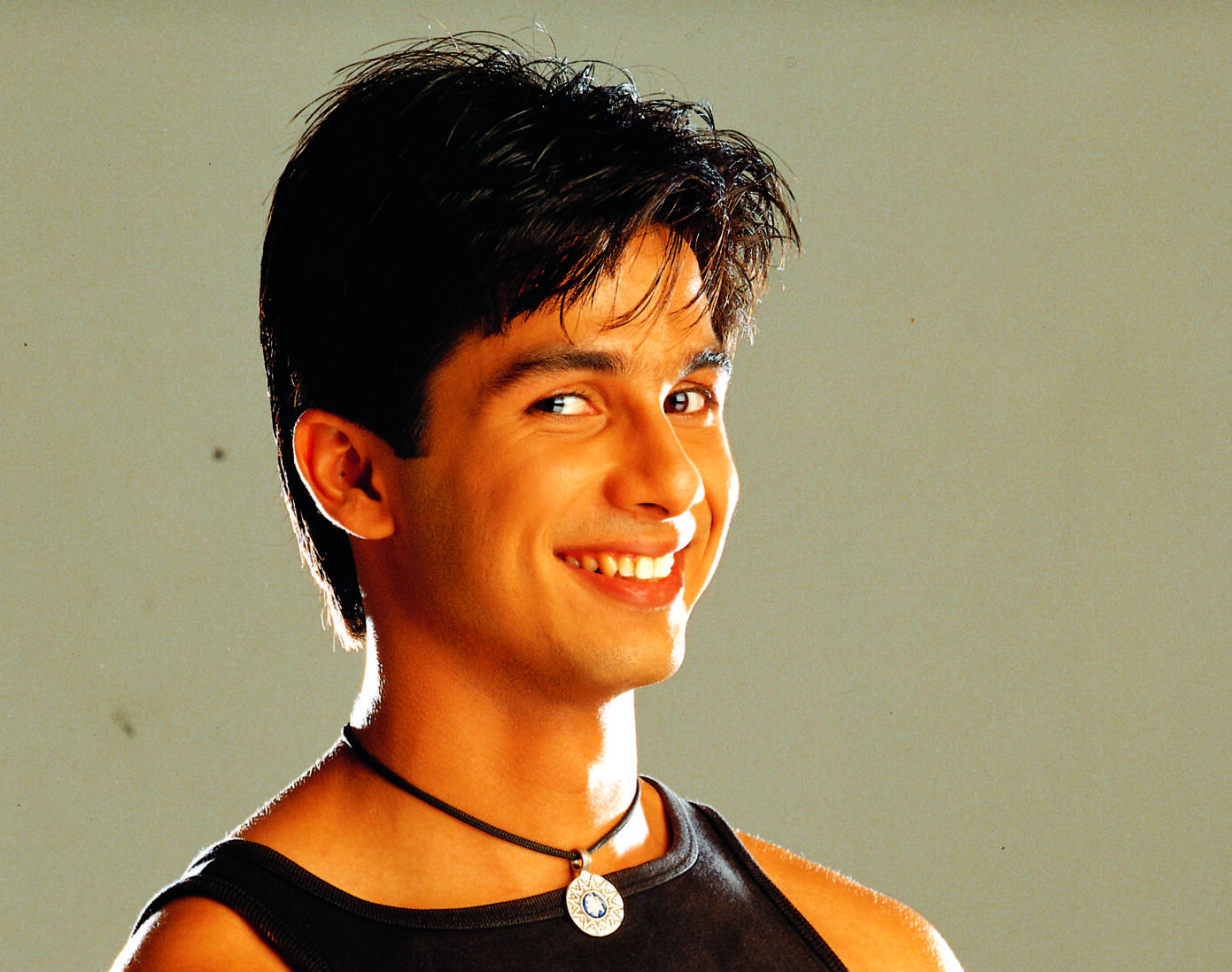 Amrita Rao – India's Sweetheart
It was pre-social media, pre-TikTok era and the only windows we had to Bollywood stars were film magazines and TV channels (MTV and Channel [V] for youth-centric content). Amrita Rao was a familiar face from the advertising industry having charmed one and all with a delightful Cadburys TVC among others. Still, it took her debut Ishq Vishk to charm the Hindi-speaking youth like never before.
An avid reader of Filmfare magazine, I noticed how its readers were smitten by Rao's beauty and simplicity. So much so that every issue would be filled with letters demanding her photographs and interviews. Rao quietly equaled the hype that other newcomers of the period, Priyanka Chopra, Lara Dutta and Esha Deol, managed courtesy of their pageant victories and famous lineages.
As Payal Mehra, Amrita Rao won a million hearts. Simple, caring and all-heart, she was a girl every young lad wished to take home for Mama. The actress further consolidated the status quo with her 2006 blockbuster Vivah  (opposite Shahid Kapoor, again).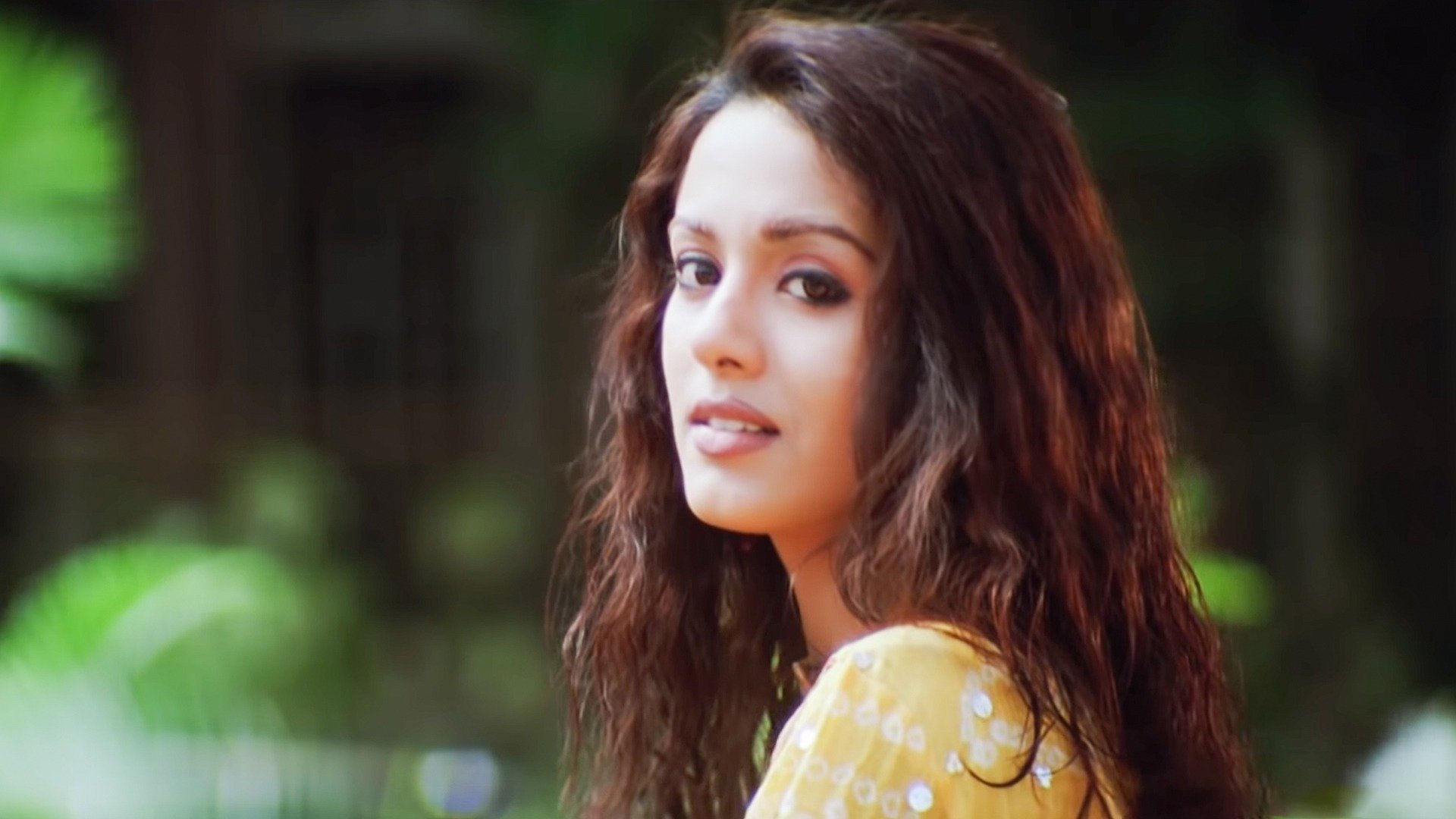 Shenaz Treasurywala's Ticket To Bollywood
MTV's VJ Shenaz was a sensation long before Ishq Vishk happened. I remember being a big fan of her perky persona on her evening phone-in programme MTV Most Wanted. Viewers of the channel would send in amusing letters or call in just to chitchat with her. Yours truly had once sent a letter which never got featured and the phone lines would forever be jammed. Thanks to my eidetic memory, I still remember the number I used to dial every day after school: 022-491-4040. I blindly hoped that somewhere in Mumbai's Tardeo office, the spunky beauty would make my day but it was never to happen.
Back to Ken Ghosh's film, it was Shenaz's debut that interested me most in Ishq Vishk. As Alisha Sahay, Shenaz Treasurywala (now Treasury) is everything that the character demand – the college bombshell every guy wished to date.
The Classic Archies Template
The popular love triangle template of Archies comics is not new to Bollywood. With increased budgets and heightened exposure to content from the website, these films turned all the more vibrant and fun. Karan Johar's Kuch Kuch Hota Hai was amongst the first proponents in Hindi cinema but it lacked a yuppie supporting cast. Ken Ghosh Ishq Vishk filled that void with an array of endearing sidekicks, a vibrant campus, colourful outfits and funky production design.
The Campus of Our Dreams
Inspired by the Archies Universe, the campus in Ishq Vishk was somewhat unreal and aspirational for the early 2000s. The majority of the scenes unfolded in the college canteen which looked nothing like the actual campuses of that era – which, precisely, was the film's USP.
The campus was also a haven of diversity. Together with college studs were Javed and Danny (presumably Muslim and Christian by their names) and their gorgeous girlfriends Dolly and Saloni, the leads take an overnight trip to Alibaug. Not to forget the charming sardar Dimpy whose catchphrase in all situations was, "Kya baat kar raha hai?" Ishq Vishk's portrayal of the friends' group was refreshing as it wasn't very common for Bollywood films of that era to normalize youngsters hanging out and having fun without the threat of 'what will people think' looming over their heads.
Mambo and Rocky – The Besties We Need in Life
Rajiv's BFF is Mambo (Vishal Malhotra) who, to date, is known for his charming debut in Ishq Vishk. Naughty yet faithful and all-heart, Mambo was Rajiv's greatest cheerleader and confidante – until a point comes where he must step back. Mambo was also a master of one-liners:
"Kamla… phoolon ka gamla, bata kab karun main hamla"
"Polly pereira, tu meri main tera"
Another mainstay in Ishq Vishk is 'Love Guru' Rocky played with superb flair by Yash Tonk (who's now a popular screen dad in TV soaps). The scene where he trains Rajiv to propose to Payal in the garden is among the film's most hilarious. If only the industry were to give this gem of an actor better work!
Anu Malik's Sensational Music
Composer Anu Malik was on a roll when Ishq Vishk came out. Whether the films were good, bad or average, Malik's music topped the charts without fail. As for Ken Ghosh's film, it has a soundtrack that is deeply embedded in millennial minds. Whether it's the innocent opening number 'Ishq Vishk Pyaar Vyaar', Payal diving into her daydreams in 'Aisa Kyu Hota Hai', the romantic 'Aankhon Ne' and 'Chot Dil Pe Lagi' or the fabulous college dance medley, the album was an instant hit whose appeal hasn't waned in two decades.
Evolving Family Dynamics
The concept of friendly parenting was rather different for Bollywood until the 2000s. We saw many screen parents who were loving and accepting of their children's choices, but they mostly remained within the boundaries set by the conservative society.
In Ishq Vishk, we get to see Rajiv's father (a hilarious Satish Shah) giving his son what we call 'The Sex Talk'. The film positively discusses stuff like youngsters watching porn – which was perhaps one of the firsts for mainstream Bollywood.
Traditions Still Mattered
Now, Ken Ghosh's leading lady (Amrita Rao's Payal) is a traditional lass. She was a great student, wore modest clothes and she practiced religious rituals – which were shunned by her female friends in the group. In a sweet 'Karwa Chauth' scene, we watch Payal express her love for Rajiv in a way she believed is right. Rao's subtle yet effective performance is a key highlight in this striking emotional scene.
When True Love Triumphs
Ishq Vishk's love story may not be the most appropriate if we look at it through a lens of absolute righteousness and concepts of equality. Both Payal and Alisha were too good to be his partners. Then again, sometimes, the heart knows what it wants – however toxic it might be. In Rajiv's defense, I refuse to believe he was a bad person who used either of the girls. A confused youngster who learned many a lesson through his mistakes, Rajiv repents his action and apologizes to both the girls, leading to a sweet, blush-worthy finale.
Now, Ishq Vishk may not have been groundbreaking or iconic in a true sense of a word. Yet it was a trendsetter in its way. Ken Ghosh's film identified the lingo that was spoken by the youth of the time. The emotions felt real and so did the equations. A box office success, this charming entertainer with an all-new cast and spectacular music is special to many millennials and Gen-Z and will continue to be so.
Here's looking forward to Ishq Vishk 2 with an all-new cast and crew.