Read Time:
4 Minute, 46 Second
The biggest boon to Bollywood actresses in 2022 was the emergence of streaming platforms. With the commerce of cinema depending a lot less on theatrical performance, films led by women not only rose to prominence but also became favourites of critics as well as the masses. Below are the year's finest performances, ranked in descending order:
10. Huma Qureshi (Monica, O My Darling)
She's there, she's not there. In Vasan Bala's Monica, O My Darling, Huma Qureshi plays the title character – a tantalizing femme fatale who keeps her men and us on tenterhooks. Monica might have gotten a lot less screen time than we desire. Yet her hypnotic persona makes the film what it is.
9. Vidya Balan (Jalsa)
From the looks of it, Jalsa's Maya Menon is a part Vidya Balan could have easily sleepwalked through. Trust the actor to raise the bar yet again – that too when she is pitched opposite a powerhouse performer (Shefali Shah) who gets about 20% more scope to emote. Balan's volatile TV honcho act is both nuanced and vulnerable. Among others, Maya's interactions with her son Ayush are worth many applauses.
There's not a thing that Tabu wouldn't pull off on screen. In Bhool Bhulaiyaa 2, a rather satisfying sequel to the celebrated horror comedy, Tabu surfaces in twin roles – Manjulika and Anjulika. With the screenplay offering her a template to go all out and score sixers in a very mainstream fashion, the 52-year-old actress broke the glass ceiling and a bunch of box office records.
ALSO READ: The 10 Best Bollywood Actors of 2022
7. Deepika Padukone (Gehraiyaan)
It's not easy to deglamorize Deepika Padukone. Director Shakun Batra does not even attempt to get there as he lovingly films her in Gehraaiyaan. A struggling app entrepreneur, Deepika's Alisha enters a complex web of emotions upon meeting Zain (Siddhant Chaturvedi), her cousin's fiancé. The actress compels us to look beyond her statuesque figure and mesmerizing smile as she singlehandedly erases several of the film's misgivings.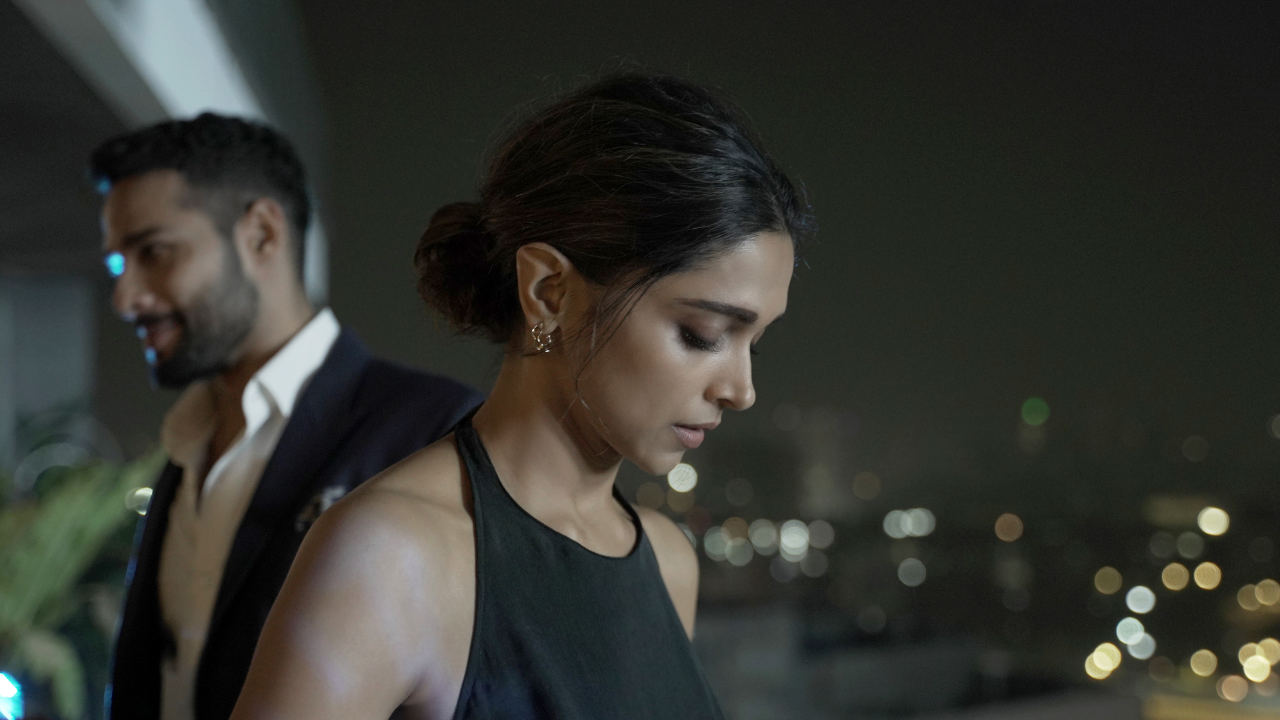 In Shanker Raman's grim, gruesome Love Hostel, Sanya Malhotra plays Jyoti – a Hindu woman on the run with her Muslim lover (Vikrant Massey), only to be hunted by a ruthless gunman (Bobby Deol). Malhotra pitches in a well-calibrated act in a physically and emotionally exhausting role while sharing crackling chemistry with her co-actors.
5. Triptii Dimri (Qala) & Alia Bhatt (Darlings)
In Anvita Dutt's intense period saga, Triptii Dimri reigns supreme as Qala Manjushree – a celebrated songstress haunted by envy and remorse. Dimri wonderfully manages to strike a strong emotional chord despite being clothed in resplendent finery in a film that stands out for its organic grandiose.
As for Alia Bhatt, it is astonishing how she showcases an all-new facet in every new film of hers. Even when the atmospherics and her attire in Darlings might remind us of another film of hers, Bhatt is delightfully different. Wholesome, funny, and heartbreaking all at once, Jasmeet K. Reen's film is a celebration of womanhood, and Bhatt, as always, is a joy to behold.
ALSO READ: The 10 Best Bollywood Films of 2022
4. Shefali Shah (Jalsa)
I refuse to label Shefali Shah's Rukhsana in Jalsa as a token 'supporting role'. In what must have been a hugely challenging role even for an actress of Shah's caliber, Suresh Triveni's film is filled with moments that shout from the rooftop that this is the right time for female actors in Bollywood. The actress – with an enviable oeuvre otherwise – is fantastic thereby justifying the plum projects she bags every now and then.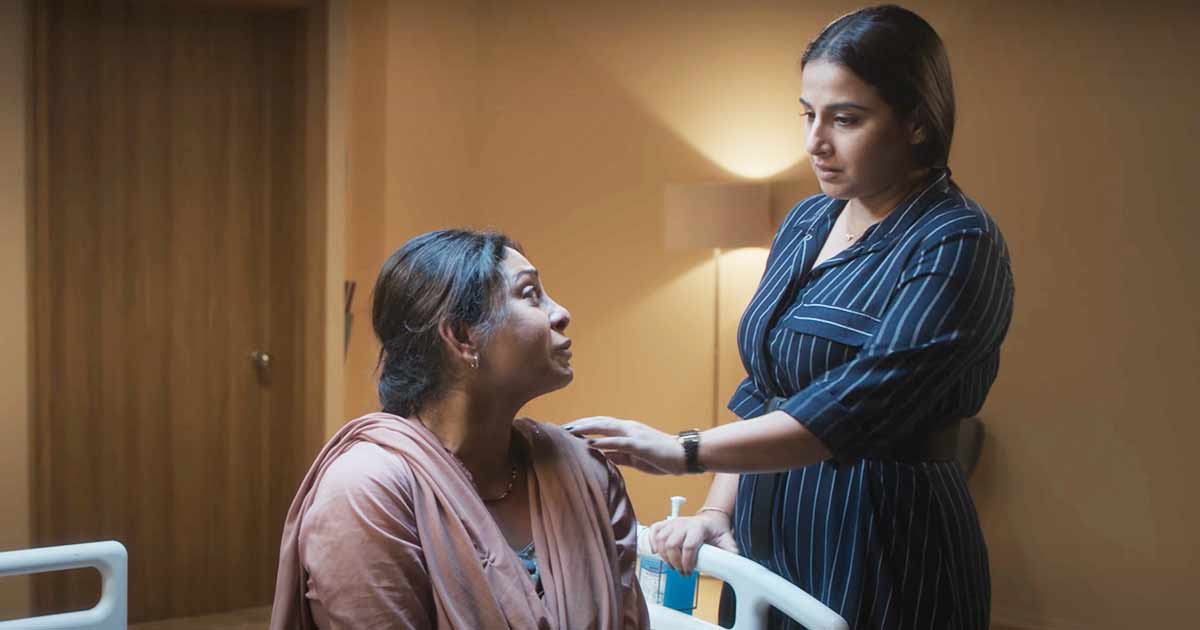 Now, here's an actress who never shies away from being brave. In what must be a landmark feat for A-list leading ladies in Bollywood, Bhumi Pednekar plays a homosexual woman named Sumi in Badhaai Do. By entering a lavender marriage with a gay man named Shardul (Rajkummar Rao), Sumi goes through a sea of emotions while finally attaining what she always dreamed of having. Pednekar's beautiful lead act weaves a gamut of emotions onto an accurately measured Bollywood palette.
To me, Laal Singh Chaddha was seldom about Aamir Khan's central male lead. What the film offered (and what its celebrated Hollywood original didn't) was a finely fleshed-out female lead. Rupa gets a solid arc and our heart goes out to console her unsettled soul. Kareena Kapoor Khan is in great form here, making us wish how we had a spin-off solely about Rupa's unsuccessful romps in the Bombay film industry.
ALSO READ: The Best of 2022's Bollywood Music | Top 25
It's a no-brainer. Alia Bhatt surprised one and all in Gangubai Kathiawadi, especially the dismissive viewers who considered her petite physicality as a possible deterrent in essaying the part of an influential madame. Bhatt's Gangubai in the truest sense is the role of a lifetime. The actor may do many landmark films in the future but this one, in all probability, is going to be her tour de force.
Special Mentions: Rakul Preet (Doctor G), Rinku Rajguru (Jhund), Taapsee Pannu (Do Baaraa), and Anjali Patil (Kaun Pravin Tambe?)
ALSO READ:
The 10 Best Bollywood Actresses of 2021
The 10 Best Leading Female Actors of 2019
The 10 Best Female Actors of 2018 Who Sparkled in Lead Roles
The Top 10 Bollywood Actresses of 2017
Bollywood's Top 10 Lead Performances (Female)