'Laal Singh Chaddha' review – Aamir Khan's Forrest Gump adaptation is soulful despite a staggering flaw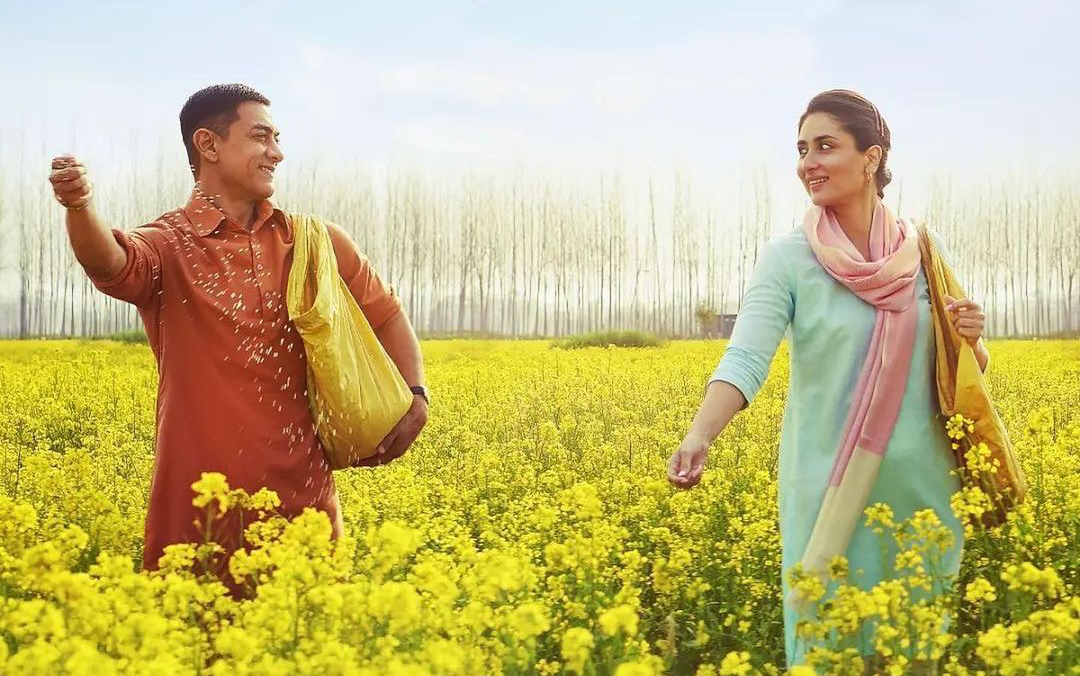 Read Time:
4 Minute, 49 Second
Punjab, the 1970s, and a story based on contemporary Hollywood classic Forrest Gump. Advait Chandan's Aamir Khan-starrer is among the easiest films to adapt especially if the writer is adept with India's political chronology. Atul Kulkarni – who does the honors – deserves a pat on his back for using the famous narrative structure of the Hollywood original (Eric Roth) to spin an innately Indian tale that follows the life of a Punjabi man named Laal Singh Chaddha.
Present in almost every frame, Laal is initially brought to life by a brandy-eyed Ahmad Ibn Umar. Quiet yet hugely effective, the lad who walks around with metal leg braces is a heart-stealer. So is his mother (essayed by the wonderful Mona Singh) and the love of his life named Rupa D'souza (Hafsa Ashraf). If the original saw the protagonist's life intertwining with a series of important political events in the history of the USA, Laal Singh Chaddha manages to Indianize the context with curiosity. Even though the film does not take a specific political stand (despite a mind-numbingly long disclaimer in the beginning), its approach, unlike several recent films that opportunistically attempted to twist history, is honest and to the point.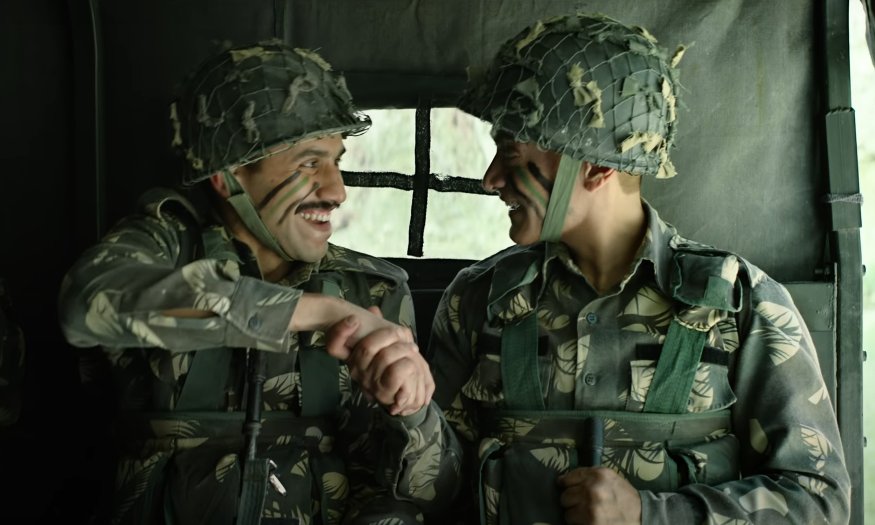 The people who Laal meets in his life journey are few but of colossal, life-changing impact. Instead of Bubba and a shrimp boat, we get Bala (a delightful Chaitanya Akkineni) and his passion for undergarments. If Jenny wished to become a singer, Rupa is an aspiring actor. Kulkarni adds finer nuances to the character, allowing Kareena Kapoor Khan to immerse beautifully into her part. Rupa remains complex and perplexed throughout and is, still, the soul of the film. The fine touches such as the Bombay cinema being funded by the underworld and Rupa becoming a pawn in the game are legitimate writing masterstrokes. The writer gifts the innerwear label Rupa Corporate an opportunity of a lifetime with a golden in-film marketing plug. That said, the decision to convert Lieutenant Dan into a Pakistani soldier (Manav Vij as Mohammed) who Laal accidentally saves in the Kargil war feels like an unnecessary tweak.
Coming back to the central character, Laal Singh Chaddha's weakest link is its leading man, Aamir Khan. The actor renders the Indian Forrest Gump as an odd goofball as opposed to Tom Hanks' adorably quirky original. Laal Singh Chaddha is an unnecessary mix of Dr. Sheldon Cooper (The Big Bang Theory), Mr. Bean, and Rizvan Khan (My Name is Khan, another film with a fair share of Forrest Gump nuggets). The protagonist continuously nods as if he is in a Karan Johar talk show. Khan pops his eyeballs the way he did in PK and, no, Laal Singh Chaddha is not an extra-terrestrial being trying to make sense of the planet. His expressions are exaggerated – much like the goofy twin in Dhoom:3 ­– which was hardly a film to write home about. Khan goes in and out a series of textbook expressions. As a result, Laal Singh Chaddha works whenever the actor is closer to his natural self and not when he putting up an act that is an annoying mess.
ALSO READ: 'Secret Superstar' review – A necessary film, though not necessarily great
Another notable hiccup is the evident lack of chemistry between the adult Laal and Rupa. As children, the duo epitomizes the inseparable combo of aloo and gobi, as the film describes them, whereas Khan and Kapoor Khan fail to create fireworks even though both shine in several individual moments – especially the latter. Forrest Gump, which was released roughly three decades back, hasn't exactly aged well in its home market. The sentimentality worked big time and it still would if imagined through a conservative Indian prism. That said, Kulkarni's film is too matter-of-fact, too gritty to jerk a barrage of happy tears.
Consequently, Laal Singh Chaddha, ends up as a sad film which wasn't the case with Forrest Gump. I cherish the warmth and the sense of fulfillment that emanated from its penultimate scene. Throughout Advait Chandan's film, I sat with a heavy heart. Instead of envisioning a brighter tomorrow for the characters, I lamented over their losses. It's a different feeling, you know. If Forrest Gump is famous for its feel-good skin, its Indian adaption is profoundly 'feel bad'. Call me a stickler for melodrama, I prefer the former.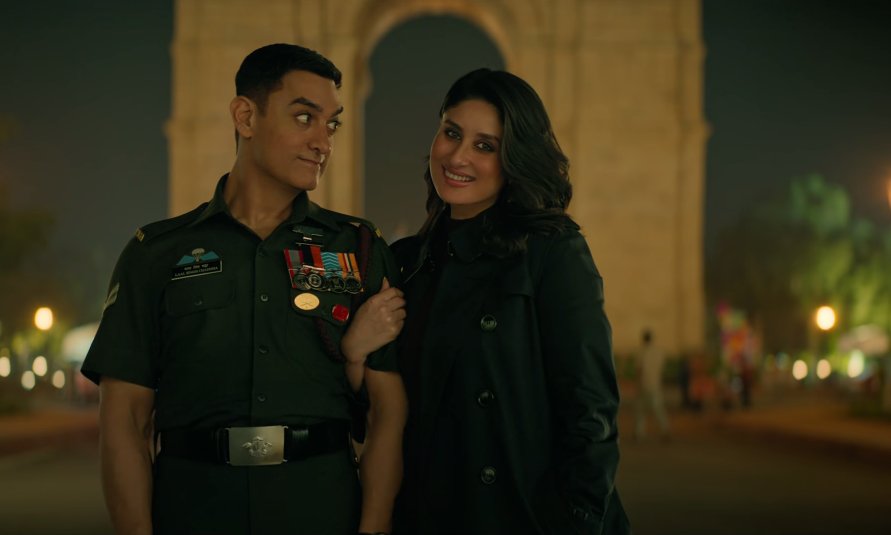 Laal Singh Chaddha's is masterfully lensed by DOP Setu who gets to canvas almost all corners of India from all possible angles. Pritam's songs with Amitabh Bhattacharya's lyrics are strictly functional. Although I felt euphoric listening to Sonu Nigam in a mainstream film after a while, the songs simply refuse to linger. The production design, VFX and costume departments are among the best in 2022, for a fact they do not go overboard with the complex brief on papers. With a runtime of around three hours, the film feels longer than it is. There are a handful of scenes that come across as overwritten and could have easily been snipped better on the editing table.
To sum it up, Aamir Khan and Advait Chandan's film is a faithful adaptation of its celebrated original. If you haven't watched any of Khan's recent films or if you aren't familiar with Tom Hanks' Academy Award-winning turn, the film would work way better for you. Laal Singh Chaddha, cast from the same die as Forrest Gump, exudes different emotions whilst its lone hiccup (sadly) is an ineffective leading man. What went wrong with Bollywood's perfectionist Khan? Evidently, it is either the actor's lack of receptiveness to feedback or the reluctance of those around him to show him the real picture.
Rating: ★★★