'Soorarai Pottru' review – Suriya's rousing aviation drama lands straight into your heart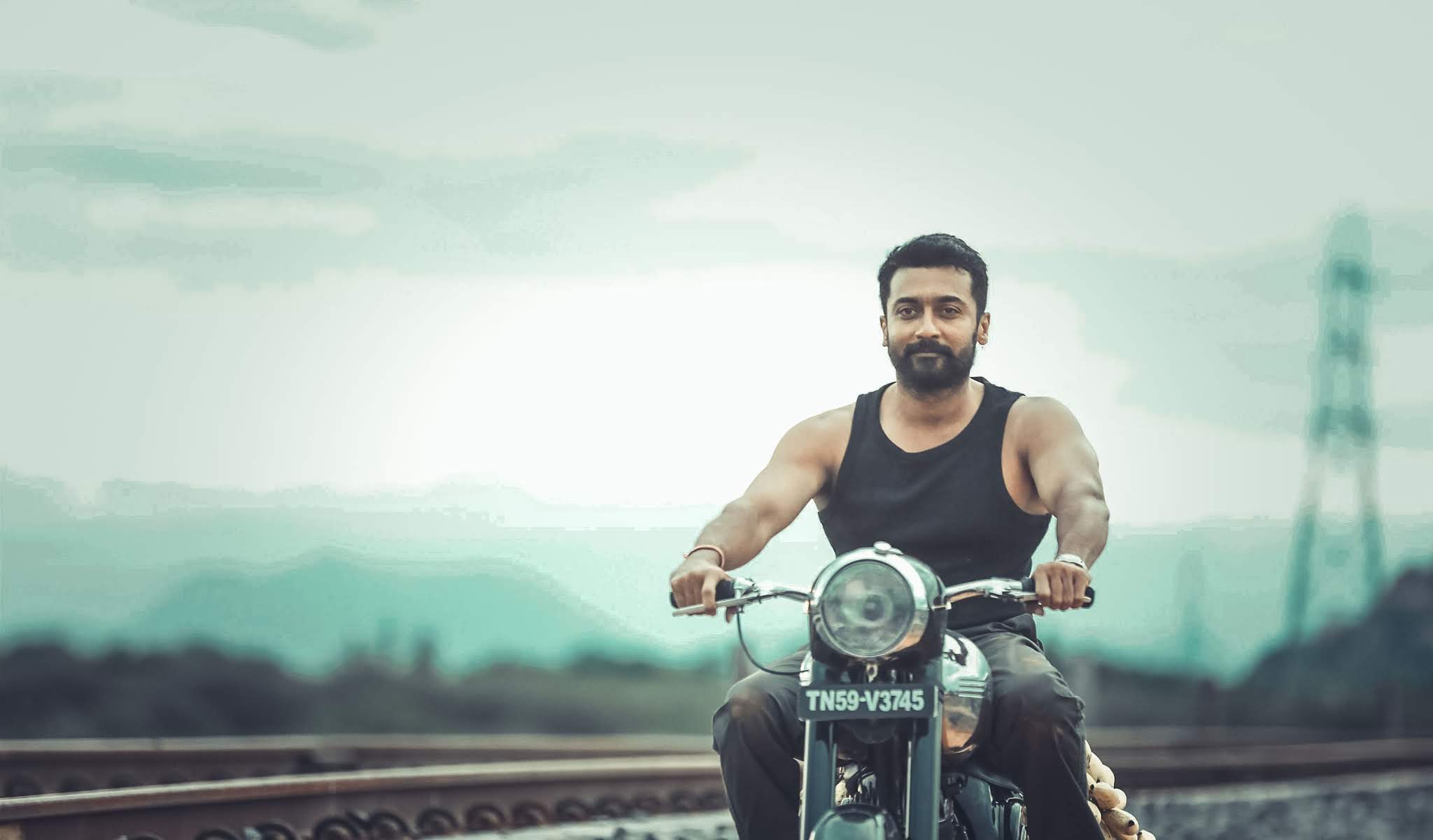 Read Time:
5 Minute, 45 Second
I have always wondered why Suriya never received the hype that he duly deserved. Not that popularity is a barometer to an actor's histrionic merits but it is a measure of any artist's perceived value. Suriya is (arguably) the best-looking actor working in Tamil cinema today. Irrespective of the quality of his films, his performances come with a minimum guarantee. From what I sharply remember, Suriya was everything in Aayudha Ezhuthu that Ajay Devgn could not be in Yuva. If he was super-fun as the rowdy cop in the Singham franchise, his intensity and rage in Vaaranam Aayiram remain a distinct memory to date. As Suriya goes through an apparent career lull, Sudha Kongara's Soorarai Pottru is an important film for the actor today. However, instead of taking the cinema halls by storm, the film quietly lands on Amazon Prime as its mighty Diwali offering. Will it change fortunes for its deserving leading man?
Well, I approached the film without consuming any content around the film beforehand. I was sure of Suriya's potential and Kongara's abilities as a storyteller. Speaking of the latter, I remember cheering all the way from the gallery as she knocked it out of the park with the ballsy Irudhi Suttru in 2016. The sentiment is similar in Soorarai Pottru, which is about a former Air Force officer Nedumaaran Rajangam's (Suriya) obsession to start his own airline carrier. Now, thrill is not the only mainstay in Kongara's films. Be it the traces of simplicity that she sprinkled in Revathy's Mitr – My Friend or the sheer empathy contained in her recent short film in Putham Pudhu Kaalai, the filmmaker is sensitive enough to let her characters be. As a result, Soorarai Pottru, at no point, becomes a one-man show. Sure, the man gets all the limelight but he never eclipses the people who support him in this arduous mission.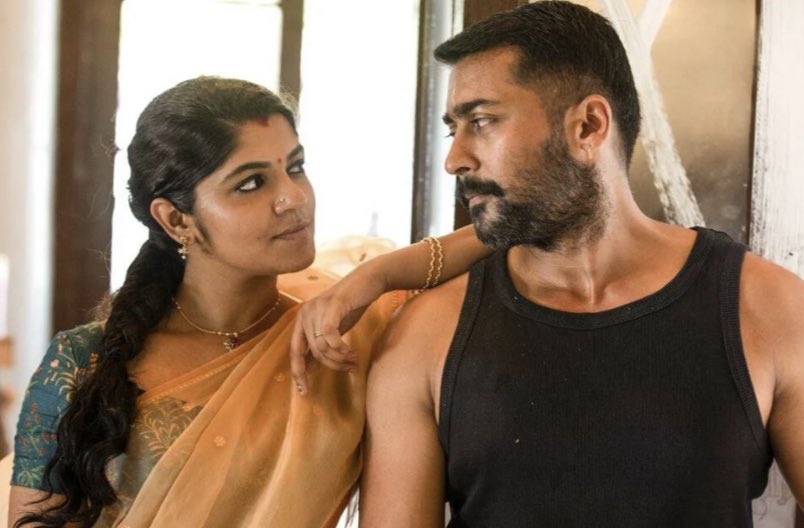 The most fascinating pillar in Nedumaaran alias Maaran's life is Bommi (an extraordinary Aparna Balamurali), his enterprising baker wife. While the character design looks similar to the regular feisty Tamil heroine, Kongara gives her a discrete personality. So much so that we cheer for Bommi's forthrightness as we do for Maaran's relentless efforts. Even the tiny touches such as the promise she takes from him in the beginning to the passing shots of her feeding him lovingly, Bommi and Maaran will comfortably sell the concept of arranged marriages to you. Another anchor in Maaran's life is his mother (Urvashi, phenomenal as ever). It is moving to observe her belief unwaveringly in place and the actor confidently owns the sub-plot. In fact, Maaran's complex relationship with his father and eventual trigger to set out on a mission is an angle that Kongara fleshes out with great power.
The story, which is loosely based on Captain G. K. Gopinath's memoir, is one that follows a tried-and-tested trajectory. However, the people, their interpersonal relations, the timelines, the landscapes, and the values emerge from a highly grounded space. It only helps us in connecting to their aspirations – as individuals and as a community. Kongara's writing is such that the crowdfunding angle seldom comes across as a fairy tale. It's, in fact, a matter of joy when a grandmother proudly claims how she is traveling via air with her own savings. These are moments that would have faltered big time in a lesser film but Kongara knows what she is up to.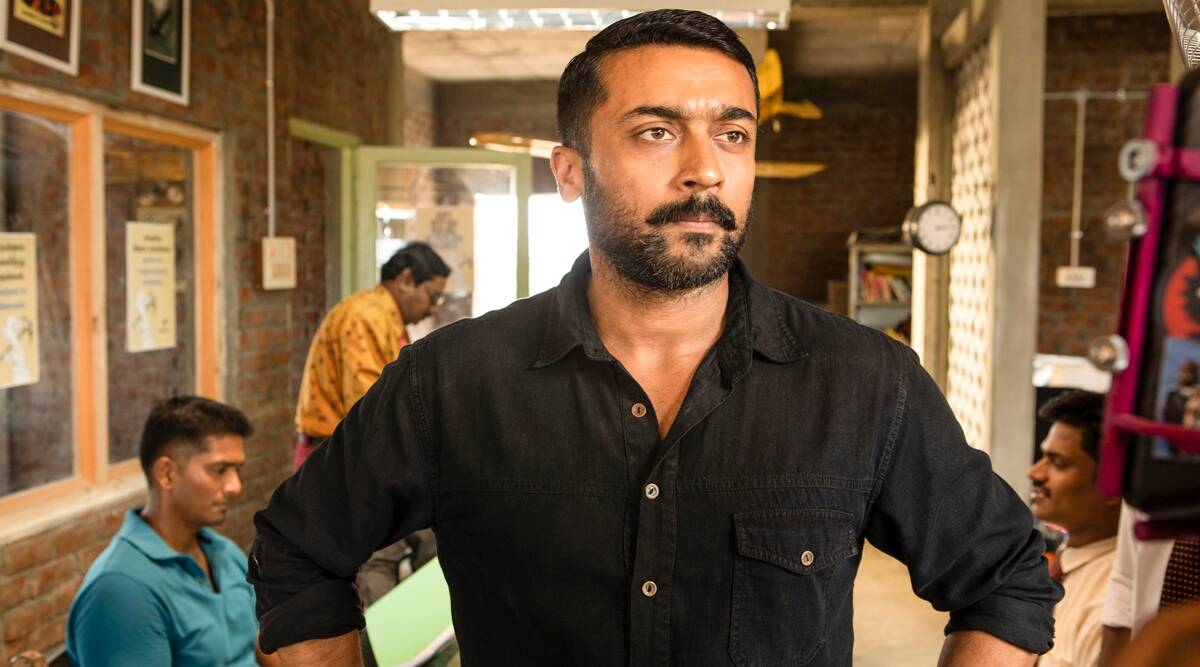 As for Maaran's characterization, he is as angry as any Tamil mass hero would ever be. He even gets a kutthu dance in the opening reels that Suriya smoothly pulls off with his classic swagger in abundance. At one point in the film, I sighed to myself thinking how this man would convince us of anything. It is less about his emotive skills per se but more about the manner that he owns the surroundings. Maaran's physicality is fluid and his gazes are sharp. The romantic moments, though fully clothed, are deeply sensual. At no point in Soorarai Pottru does he look like a stubborn prick which is quite a feat for Kongara's writing and Suriya's balanced portrayal of his part.
The prime antagonist Paresh Goswami (Paresh Rawal) is a Gujarati aviation scion who wants to nip Maaran's ambitions in the bud. He might appear to be a cardboard villain on papers (to a small extent, he is). However, one ought to trust Kongara to design Goswami with definitive quirks (his cleanliness obsession being one) and Rawal's ability to rise above the ordinary comes in handy to render him an interesting negative foil.
ALSO READ: 'Uyare' review – Parvathy is sensational in this powerful film on acid attacks
To speak of the filmmaking technique, I was amused at the way Kongara aces the syntax of making an exemplary mass film. Though Soorarai Pottru avoids masala and forced musical numbers, it is all about a hero's journey reaching fruition. She blends machismo with novelty which gives us golden lines such as, "I wanna break the cost barrier and the damn caste barrier," How often do we hear the C-word called out as a divisive practice in mainstream cinema? Almost never.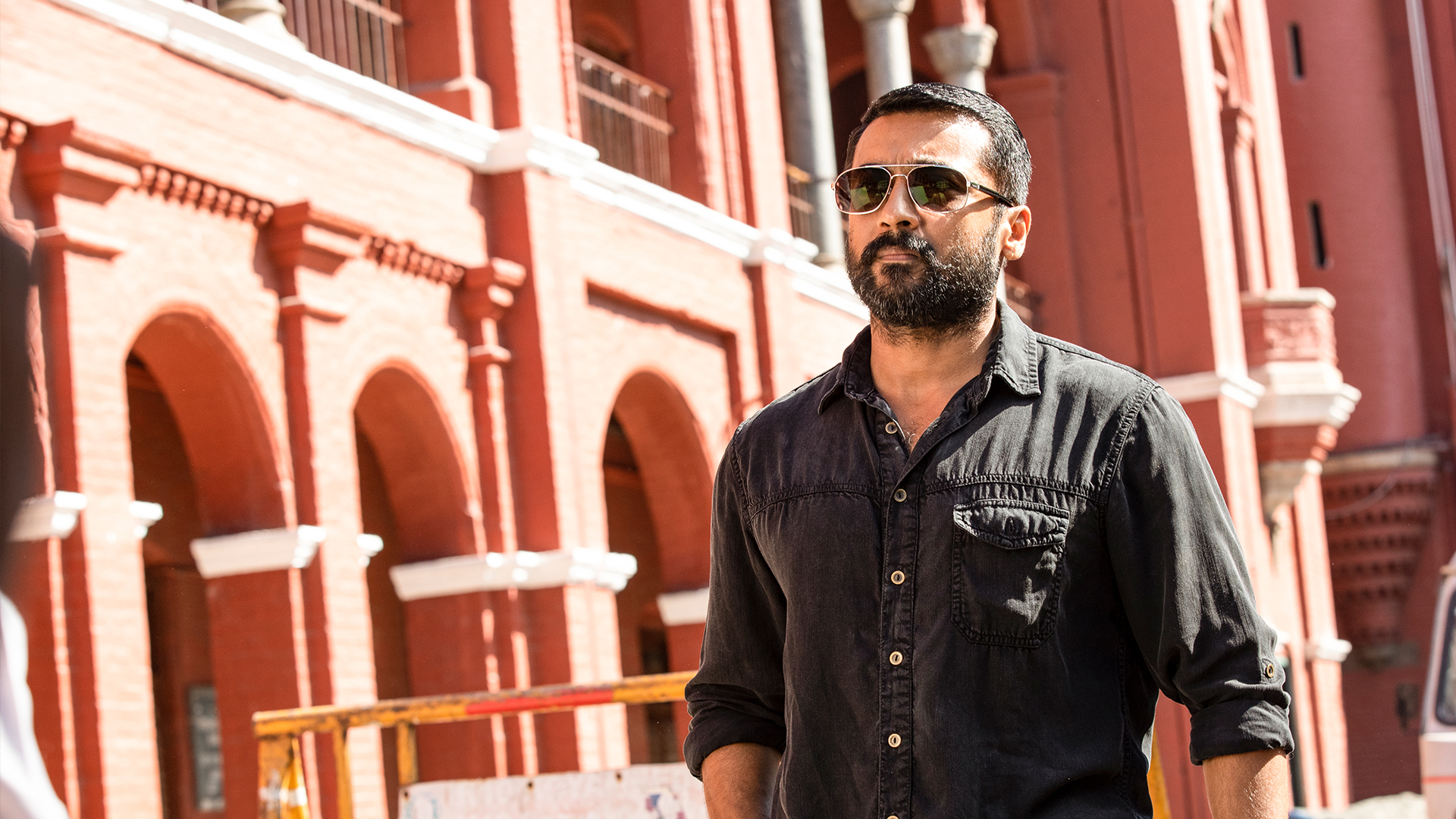 Kongara's shot-taking style has a distinctive fast rhythm. The DOP (Niketh Bommireddy) and the editor (Sathish Suriya) compose the sequences in a way that we feel the need for a seatbelt. G. V. Prakash Kumar's soundtrack is even better with an array of lyricists offering verses that reflect Maaran's psyche to a T.
As the film closed, I wondered to what degree has the makers tweaked Captain G. R. Gopinath's life. Air Deccan's history, for a fact, is one that garnered major media mileage throughout its existence. Therefore, the attempt to spin a heroic story out of the former entrepreneur's efforts seemed forced – especially since the film directly references his now-defunct air carrier. For this very reason, it would be easier to digest Soorarai Pottru if you view it purely as a work of fiction.
Last but not the least, Sudha Kongara's film notably opens to a fascinating stretch. A flashback where a plane crash lands an IAF base in Chennai, the sequence is so rousing that it instantly intrigued me to watch the film in a single sitting. This phenomenon, yet again, is an accomplishment in the days of OTT entertainment where the pause button literally kills the impact. Soorarai Pottru could have set the cinema halls afire if it were to release prior to the pandemic which is the only aspect that made me a little sad while savouring this gem – which is unquestionably Amazon Prime's best feature-length cinema offering from India yet.
Rating: ★★★★
Soorarai Pottru is streaming on Amazon Prime Video.