'Putham Pudhu Kaalai' review – Unforeseen days, endearing stories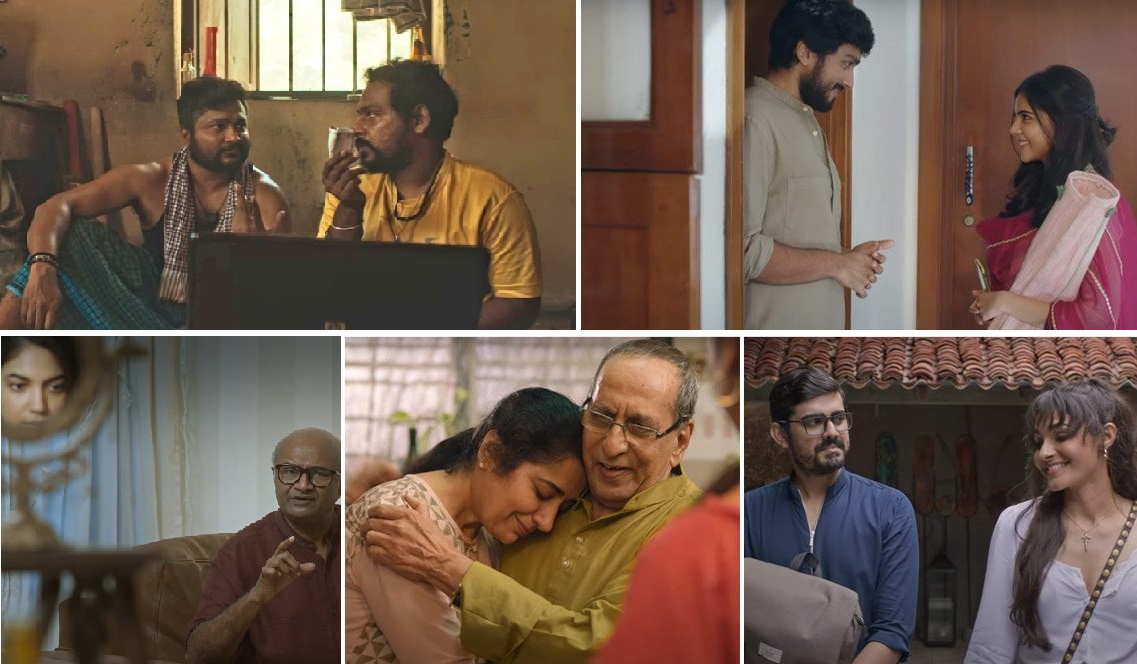 Let me begin with an ironic confession. Cinema in a short format seldom fascinates me. However, anthologies rank pretty high among my preferred feature film genres. Why this paradox? I would say, it is the link that often exists between the short films that captivates me no end. At the cost of overstating, almost nothing I watched in the last two decades equates to the thrill that Wild Tales gave me. Closer home, I found I am (Onir) and Bombay Talkies (Karan Johar, Anurag Kashyap, Zoya Akhtar, Dibakar Banerjee) creatively constructed pieces of cinema. Malayalam film Kerala Café (2009) further strengthened my idea that this format can be explored if filmmakers and actors step out of their comfort zones. Satiating my love for the subgenre is Amazon Prime Original movie Putham Pudhu Kaalai that is spun on few intriguing threads – the COVID19 lockdown, unions, and music – except wherever noted.
Ilamai Idho Idho by Sudha Kongara
The theory that 'well begun is half done' stands proven with Sudha Kongara's hopelessly romantic Ilamai Idho Idho which kickstarts Putham Pudhu Kaalai. The filmmaker with an appreciable eye for details tells us the story of a middle-aged couple's clandestine meeting. What is refreshing here is the fresh narrative technique she employs – the senior characters (Jayaram, Urvashi) often switch to take their younger forms (Kalidas Jayaram, Kalyani Priyadarshan) as the love story unfolds. The screenplay is garnished with Mani Ratnam influences – Madhavan's voiceover, Alaipayuthey, and the couple's endearing war of words. The dialogues and the imminent message are well-meaning and our hearts go out to the couple who longs to be together forever.
Peppered with a bunch of magical songs and a lilting original score, Kongara's brilliantly performed film is also decidedly meta. Kalyani Priyadarshan who forged lovely chemistry with Urvashi in 2019's Varane Avashyamund returns as the senior actor's younger self. It casts Jayaram's real-life son to play his younger counterpart besides establishing Parvathi Jayaram as his deceased wife through a photograph. We are also subconsciously reminded of his romantic screen outings with Urvashi from the '80s and '90s. It was a delight to hear Jayaram's Malayalam-tinged Tamil after long and his trademark "Ente Guravayoorappa" lament planted a giant smile on my face.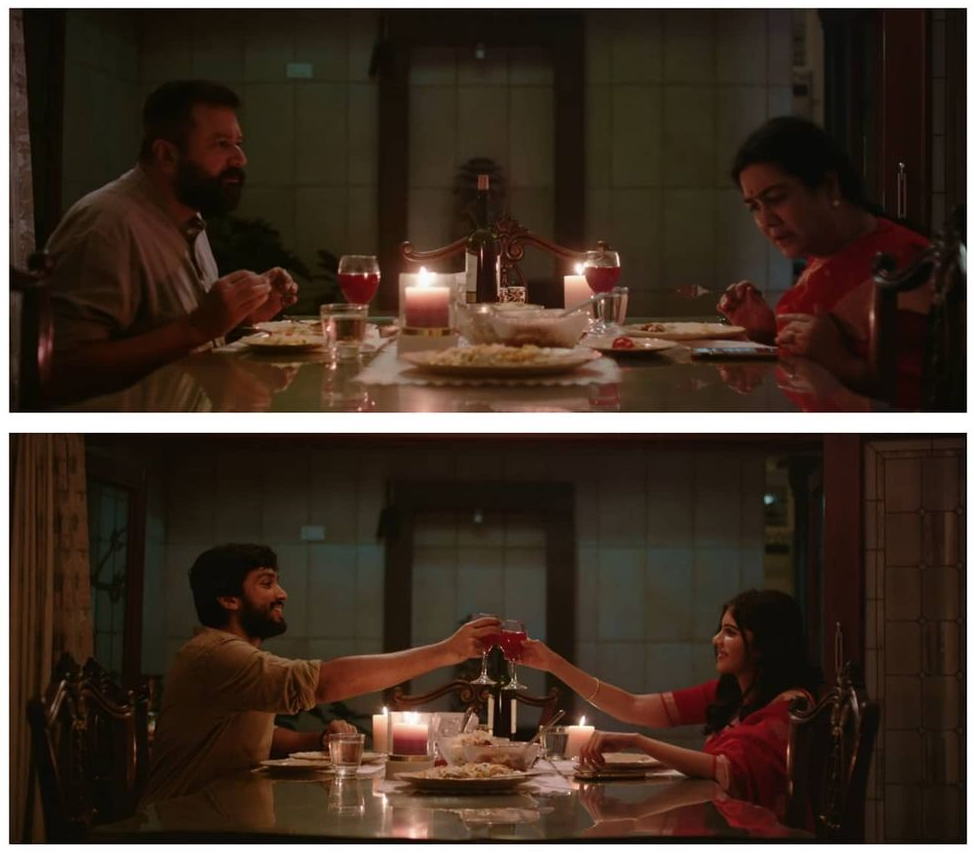 Avarum Naanum – Avalum Naanum by Gautham Vasudev Menon
The film begins on a strange note because the space of Avarum Naanum – Avalum is far cry from Gautham Vasudev Menon's usual zone. It is about a young IT professional (Ritu Varma) being forced to stay with her estranged grandpa (a brilliant M.S. Bhaskar) due to the nationwide lockdown. Initially, the classic Gautham Menon-styled lighting (P.C. Sreeram) on the leading lady's face distracted me as the story didn't demand her to be angelic in any way. Menon's film kicks off slowly with the duo developing a formal, transactional bond. The writer harps on certain tried-and-tested generation gap tropes that work quite well in narrowing the film down to its complex sides. Filled with telling mirror shots (possibly to avert reaction frames), it also throws light on the newly standardized 'Work from Home' corporate culture. "Team video calls is the new Big Boss," says the girl, and I could not agree more.
The film takes a dramatic turn as the characters tackle their unresolved issues. I must add that the twist involving music is not as convincing as the writer wants it to be but is surely functional. The dialogues (some profound, some metaphoric) play a key role in driving home the point. Towards the end of the story, the girl has developed an affectionate relationship with the elderly man. "Lockdown is over, Thatha. Want to step into the real world," she asks and, I admit, it drenched my eyes a little. The final dialogue where the scientist grandfather says, "I never thought I would say this to anyone but I feel like saying now. God bless you, Kanna" is sure to win you over. Menon's film might feel slightly stretched for anthology standards but the performances and the strong emotions more than makeup for it.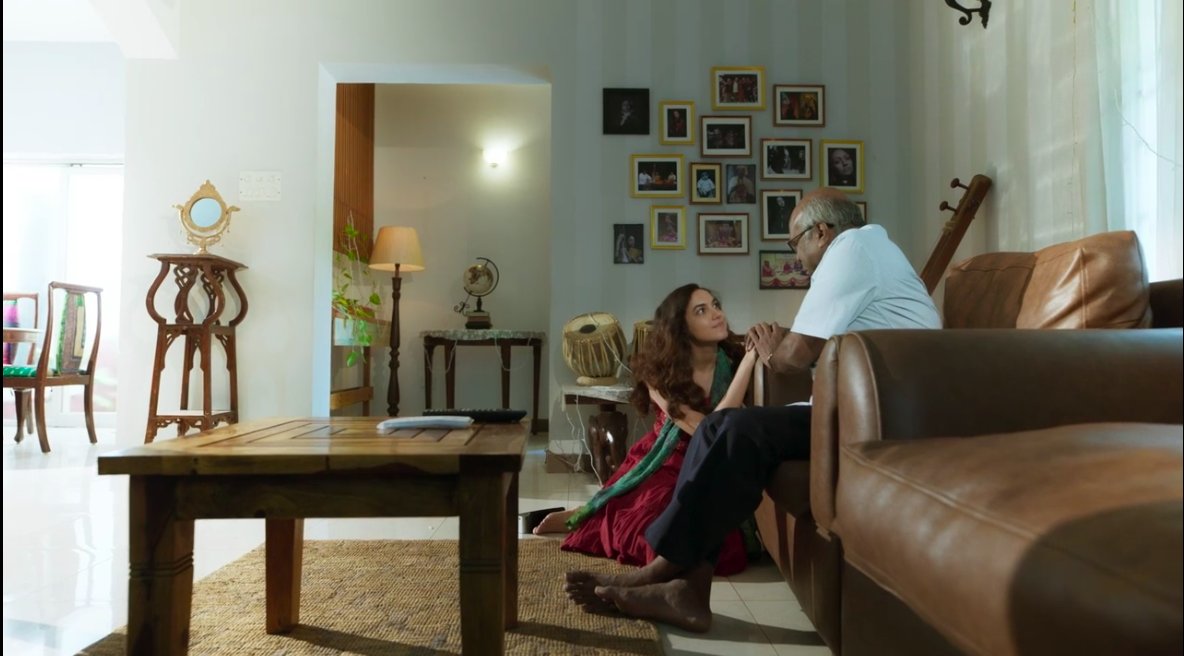 Coffee, Anyone? by Suhasini Maniratnam
Much like Sudha Kongara's film, Coffee, Anyone? is a casting miracle. Suhasini manages to rope in her family members besides acting in the film herself. Their resemblances do half the job of setting up a familiar atmosphere in this melodrama-tinged homecoming story. However, what doesn't work is her dated visualization. The story has its own intrinsic warmth of a notably dysfunctional family trying to mend fences when the mother falls critically ill.  Yet, Suhasini's screenplay is decidedly showy. It employs excessive cinematic liberties than what was needed in a short film. I liked the fact how the filmmaker wanted it to be a sisters' tale but the characterizations (besides Suhasini's) aren't sturdy enough to register empathy. Whilst the youngest sibling (Shruti Haasan) and her issues are relatable, her sudden change of heart towards the end falls flat.
I could not appreciate the twist in the end so much since I saw it coming from a distance. The actors (except Kathadi Ramamurthy) play needlessly to the gallery. I liked the soothing coffee metaphor but I wish it was a bigger plot device instead of randomly screaming for relevance in the closing scene. The COVID19 connect, again, is the least catalytic in Coffee, Anyone? among the five films in the anthology.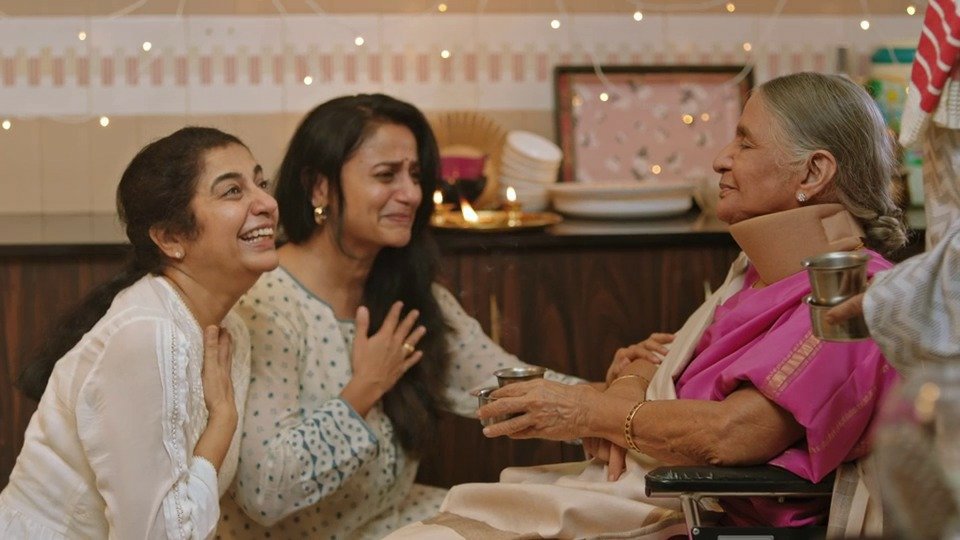 Reunion by Rajiv Menon
I will always remember how Rajiv Menon had wowed us with Minsara Kanavu (1997) and Kandukondain Kandukondain (2000) to escape for an unexplained sabbatical from the director's seat for a good two decades. He returned in 2019 with a musical film Sarvam Thaala Mayam. Surprisingly enough, we see him once again in 2020, albeit in a short film titled Reunion in Putham Pudhu Kaalai.
The film engulfs us in the sweet yet incomplete world of Bhairavi (Leela Samson) when her son Vikram's (Gurucharan C) school friend shows up at her door, one fine afternoon. They are at the beginning of the lockdown and Sadhana (Andrea Jeremiah), a singer, is evidently in trouble. Vikram, now a doctor, is all set to drop her off but suddenly gets the news of him being exposed to the deadly virus. The rest of the film is about how the trio deals with this unusual situation, especially as Vikram insists that Sadhana stays with them for a few days.
Menon's film also deals with drug abuse. However, more than the issue that it raises, it is the characters and their status quo that spell the magic. If Leela Samson's Bhairavi brings in oodles of warmth in a pleasantly non-judgmental part, Sadhana eases into our hearts by being a live wire. Vikram, on the other hand, is seldom a distant entity even though he maintains physical distance from the other two. The conversations pan out organically and the culmination is mushy yet fitting. While we have witnessed Samson and Jeremiah charm us in the past, classical musician Gurucharan is a revelation in what is his film debut.
Director Rajiv Menon stages his story in a conventional fashion. I particularly noticed (and liked) the establishing shots from the interior and exterior of Vikram's plush residence. Plus, the way he integrates music into it is impressive, yet again. The 'Ooh La La La' bit is a sweet enough twist to bring a smile to your face.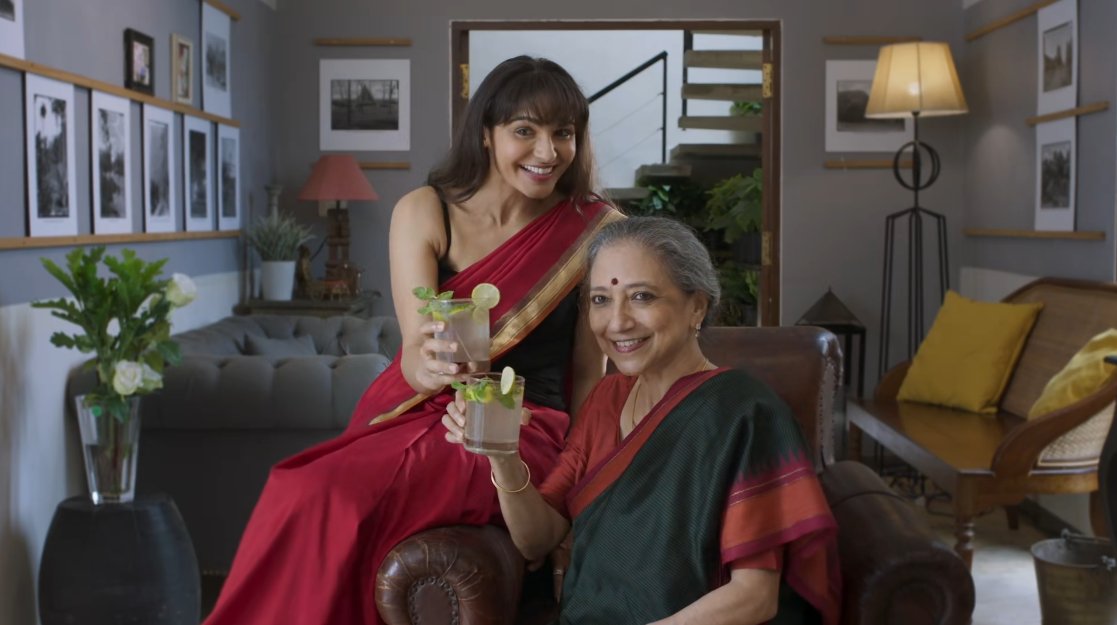 Miracle by Karthik Subbaraj
For a moment, Miracle overwhelmed me with an amount of disbelief. Subbaraj's film is set in the COVID19 backdrop but it does not come with two commonalities that bound the previous films – unions and music. Subbaraj has zero messages (and damns) to give in Miracle that, rightfully, belongs to his galaxy of films. Though not made by him, I could compare its mood to be in the same vein as Super Deluxe and Kadhalum Kadandhu Pogum.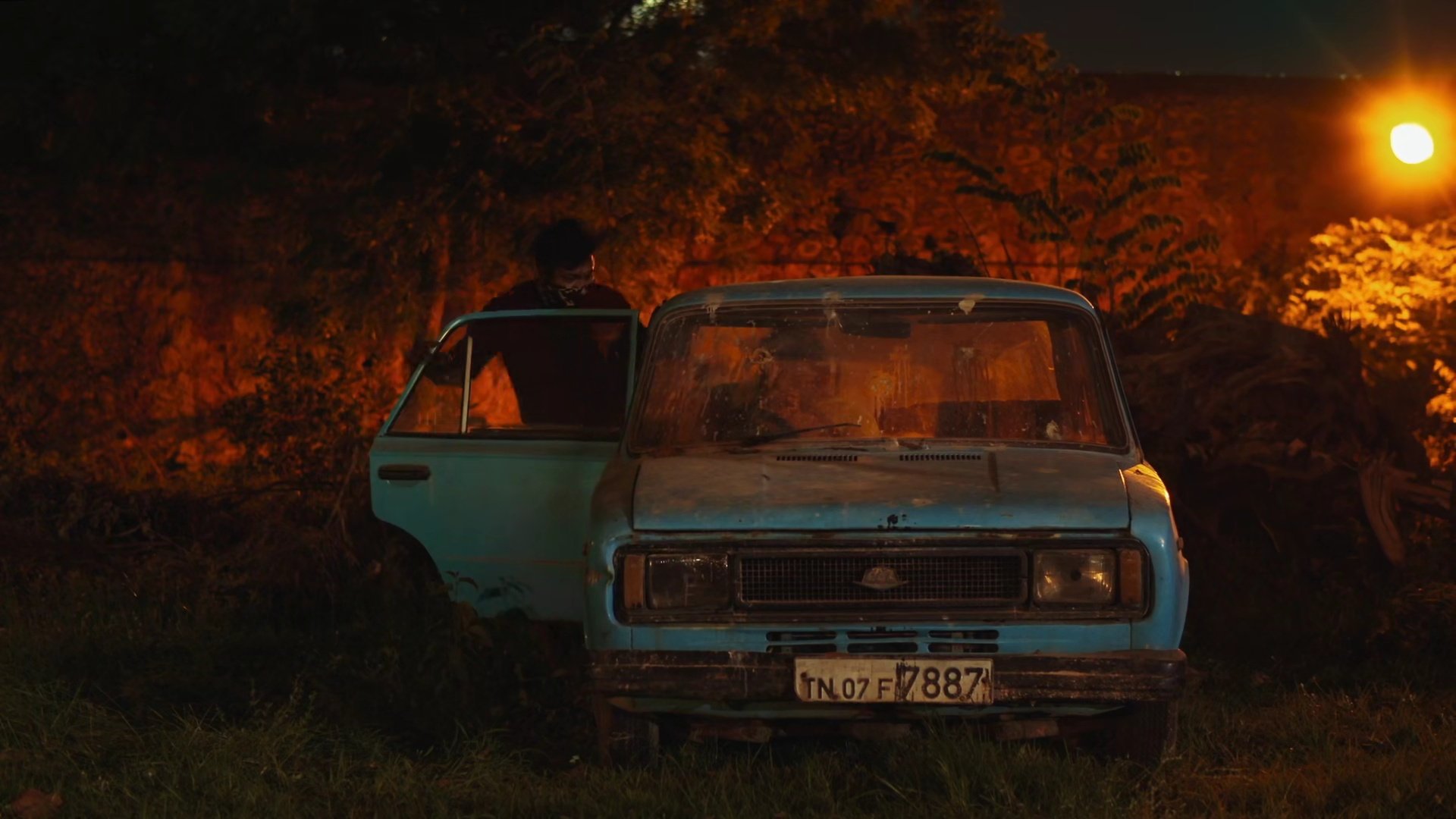 Miracle is about two petty thieves Devan (Bobby Simha) and Rocky (Sharath Ravi) who await a miracle that a godman on television (Ezhil Arasan Babaraj) confidently sells. They plan a robbery to survive in the pandemic days. The writer throws in a delicious biryani versus tamarind rice metaphor to drive home the point. Circumstances land them in an abandoned vehicle and later in an empty apartment – both of which they had plans to loot. What follows is a couple of hilarious events that amusingly justifies its title. Unanimously well-acted, the closing shot is a masterstroke from the filmmaker who knew what he was up to.
As Putham Pudhu Kaalai ended, I realized how the endeavour was chiefly to use the lockdown period as an excuse to let the filmmakers tell five stories in their own respective styles. While the first four stories carry an evenness among each other, Subburaj's film, as stated before, sticks out for belonging to a wholly different universe. Nevertheless, a smashing effort by four ace storytellers, Putham Pudhu Kaalai beautifully exposes the living conditions and disparate tribulations faced by Chennai residents. It talks about the loneliness of single parents, estranged families, old-age illnesses, untold infatuations, and just plain poverty. The collection of shorts, if not anything, is sure to bind you with an air of positivity, which is much-needed in these difficult times.
Rating: ★★★ 1/2
Putham Pudhu Kaalai is streaming on Amazon Prime Video.
Images Courtesy: Twitter