'Ludo' review – Anurag Basu sprinkles emotions in a chaotic dark comedy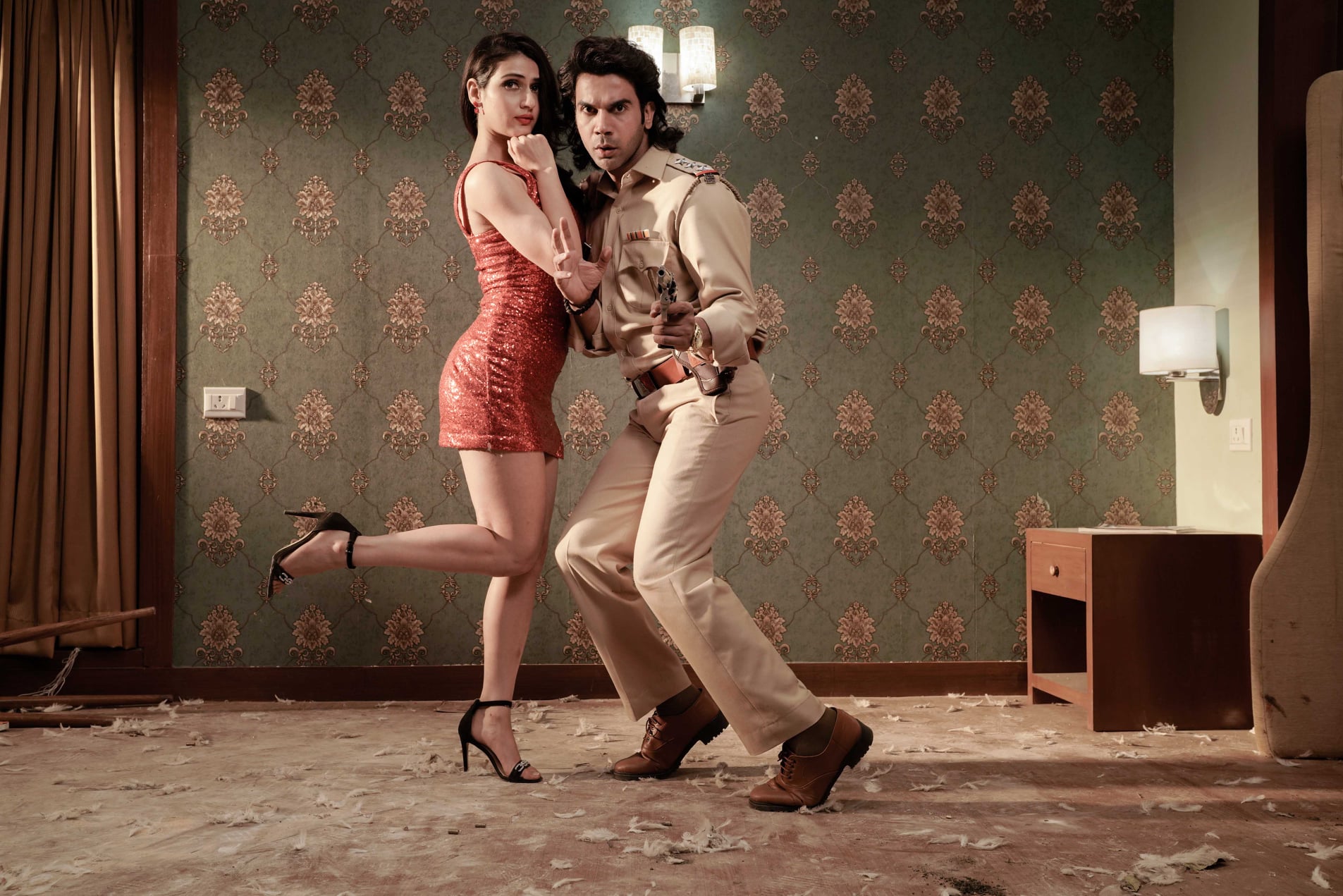 Read Time:
7 Minute, 25 Second
I never thought a day would come when Anurag Basu, of all filmmakers, would attempt a dark comedy. One of my personal favourites in contemporary Hindi cinema, Basu always brought to us complex human stories. They contained tinges of innocence, soul-stirring music, high voltage drama, and oodles of smiles. In many a case, you would not know why some of Basu's characters were up to what they were doing. Still, it all unanimously made sense as if we were a part of their blemished universes. Basu's stories were broadly about good people and the writer in him ensured that good things eventually enveloped them. To come back to the point, his latest Netflix Original film Ludo is a black comedy with an array of characters. And before I could come to terms with it, Basu reminded me that the film is also a characteristic Anurag Basu piece with all his directorial and writing quirks firmly in place. There are chaos and plenty of gunshots but not without people who would make your heart ache.
Ludo is packed with five stories that are interlinked – forming a classic dark comedy narrative structure. Ventriloquist Akash (Aditya Roy Kapur) is worried about a leaked video clip of an intimate moment he shared with Shruti (Sanya Malhotra). Alok (Rajkummar Rao) is a lively restaurateur who would do anything for Pinky (Sana Fatima Shaikh) – the love of his life who is now a married woman dealing with a straying husband. Sattuji (Pankaj Tripathi) is a local crime lord who snips off lives as a proficient gardener would do to the undergrowth. There is a Malayali nurse Sheeja (Pearle Maaney) and a homeless supermarket worker named Rahul (Rohit Suresh Saraf) – both harassed at their respective workplaces for similar reasons. Finally, there is Bittu (Abhishek Bachchan), a reformed criminal whose desire to live a normal life is crippled upon finding that his wife (Asha Negi) and daughter are no longer looking out to him.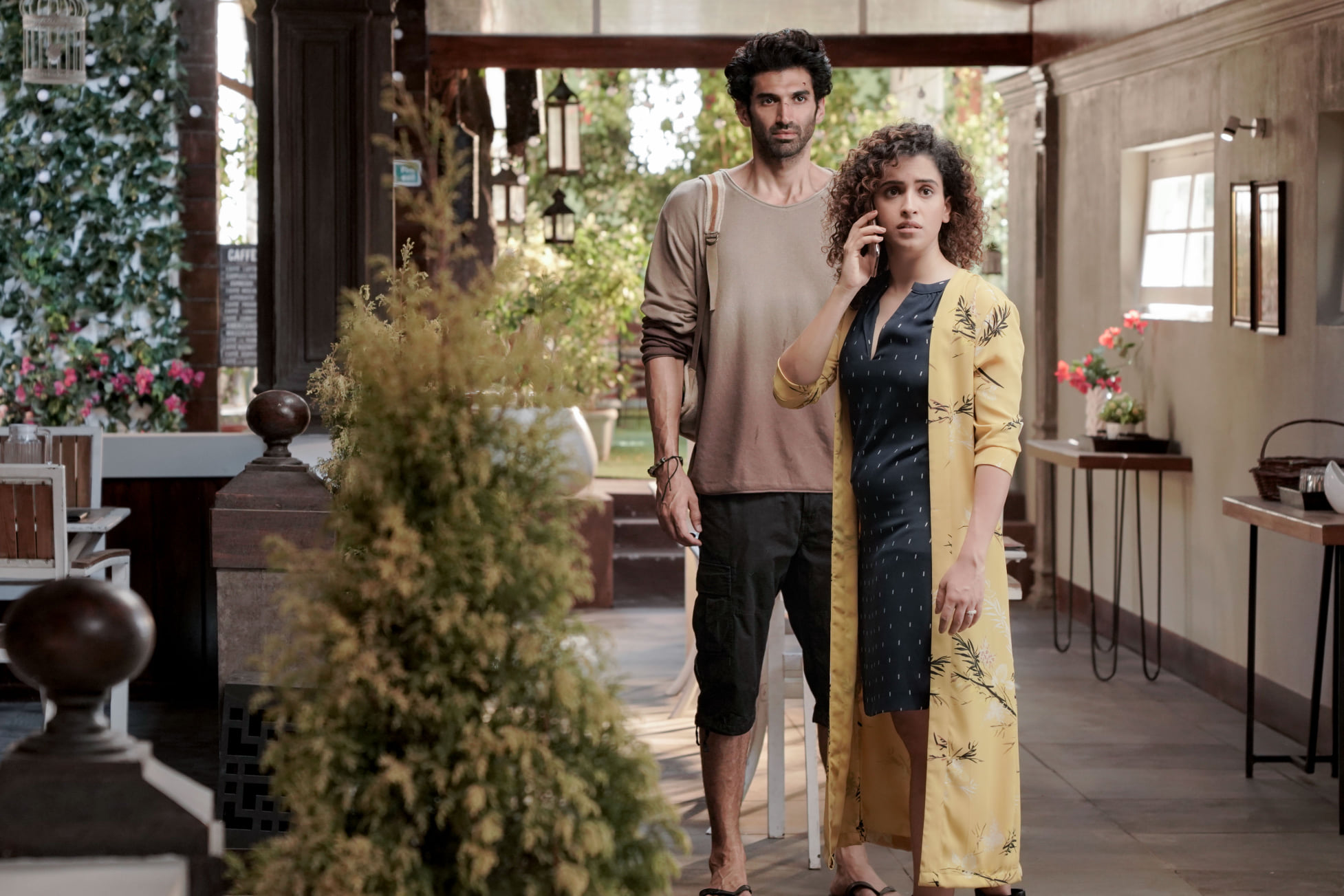 There are people galore with three out of five stories emerging from strong emotional bases. Ludo is no Wild Tales as it seldom lets your jaws drop. At no point is it a laugh-out-loud black comedy – like, say, Delhi Belly or the recent Lootcase. Unlike Brochevarevarura, the story links are less inventive. As I stated before, it is an Anurag Basu film with its flavour intact which, paradoxically, is the film's biggest asset as well as deficiency. The plus side is in the fact that the film allowed me to be affected by its people whereas the genre usually does not offer that luxury. The flip side is with respect to logic. You see people up to an assortment of bizarre activities that zilch coherence. The scenario of a homemaker Pinky bravely operating a gun is unlike Monty (Irrfan) calling off his wedding in Life… In A Metro while en route to the venue. While the writers' intentions might have been to evoke similar reactions but Ludo's characters are a little too life-like to enter zones of extreme absurdity.
ALSO READ: 'Jagga Jasoos' – Anurag Basu's film is audacious and a possible game-changer
In the film's most emotional chapter, we see a reformed criminal Bittu forging a sweet friendship with a little girl Mini (Inayat Varma) who reminds him of his estranged daughter. While the actors are very good and the story in itself is very Anurag Basu-like (with the locations starkly resembling Barfi), the way it is stitched on to the larger plot is not convincing. I would ideally want a separate film where Bittu and Mini elope again and have all the fun that her parents deprive her of.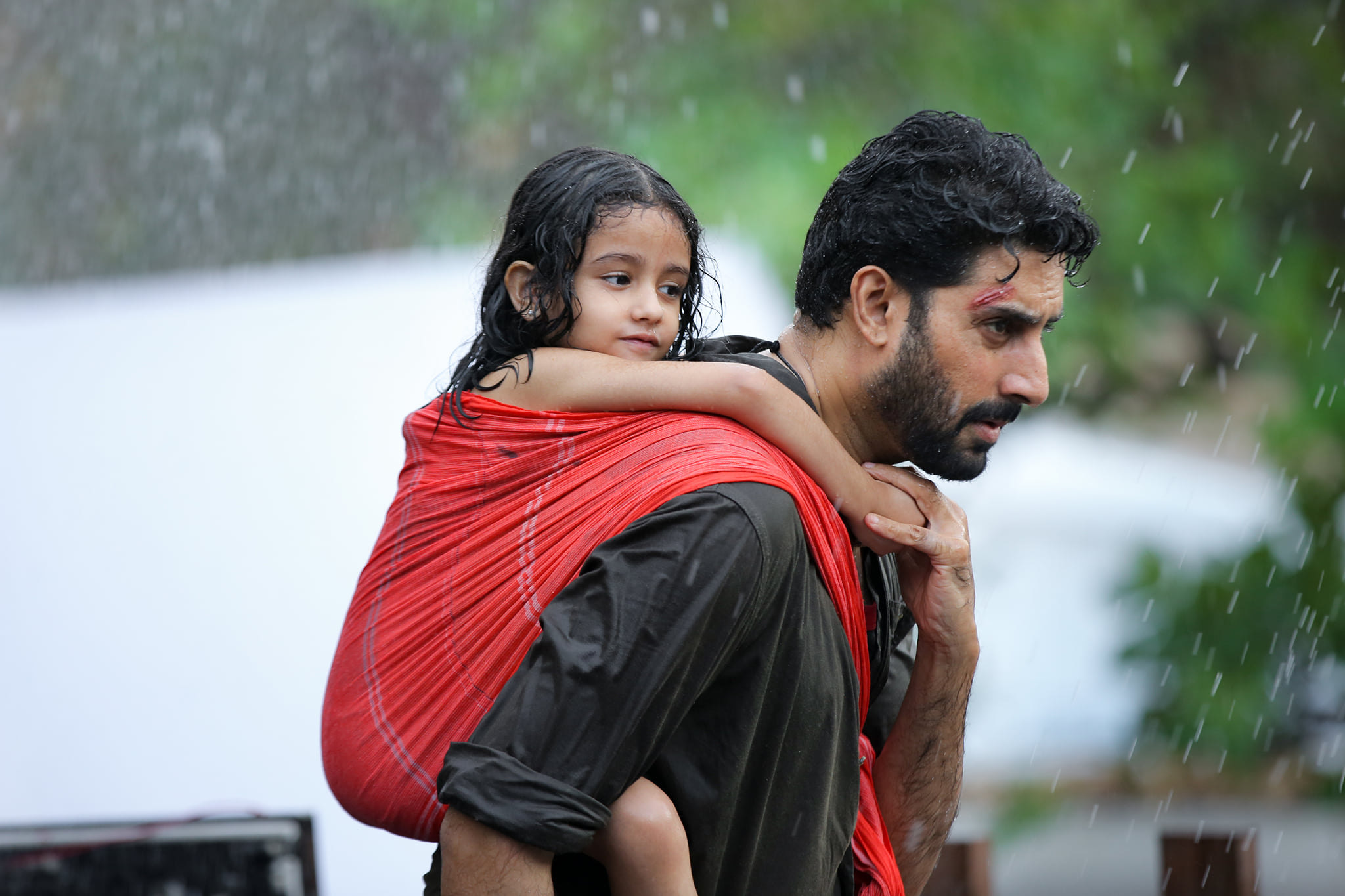 Talking about spin-offs, I would certainly want one with Alok alias Alu (Rao) who is easily the film's most heartbreaking character. Unconditional would be an understatement to define his love for the unfeeling Pinky. Alu would do anything for her even if he were to go bankrupt or to end up in the prison. The girl, on the other hand, is cold and calculative – which he has full knowledge of. For Pinky, Alu is the character in the video game she plays whereas, for him, she means the world. Basu also assigns a happy dance to Alu at points where Pinky contacts him for help. At the end of every mission, she utters a customary 'Thank You'. However, after the penultimate favour that she takes from him, Pinky chooses not to thank Alok – which is for a reason.  In what must be the most emotional of all stories with some exemplary acting (Rao, Shaikh) in place, this chapter leaves a lingering aftertaste in Ludo.
Shruti and Akash's story is one that kicks off as the most realistic of them all. That said, as it proceeds from one twist to another, I became way less invested in their activities. Their hunt for a certain hotel that might have filmed their moment of privacy mixes uncomfortably with their feelings for each other. Even though the actors are notably well-cast with Kapur's voiceover artist act sprucing up the proceedings, the story loses steam way early in Ludo.
ALSO READ: 'Pataakha' review – two warring sisters and plenty of fireworks
Gangster Sattuji's track in this confusing maze is the closest that the film gets to be a legitimate dark comedy. Then again, Basu gives him a tender side-track with the head nurse (Shalini Vatsa as Latha Kutty) in the hospital where he is being treated. One that is closely linked to this chapter is Sheeja and Rahul's story. Two youngsters with a severe language barrier – one is Malayali and the other is from the Hindi heartlands – manage to run away with a bag of fortune. What makes the whole track fascinating is the absence of dialogues. Ludo kept me wondering how Sheeja and Rahul might have communicated as they crossed states, checked into hotels, and performed crazy feats that they might not have ever imagined. If Saraf felt too sophisticated to look his part, Maaney is stellar as the Keralite nurse who is overjoyed upon finding a DJ of her ilk at the hotel she stays with Rahul. The ambiguity of the duo's relationship is another component of intrigue. In a fleeting moment, a Jacuzzi-bound Sheeja is seen smiling at Rahul which is puzzling for him as well as the viewers. What is Sheeja all about? Was she always this bold and brave?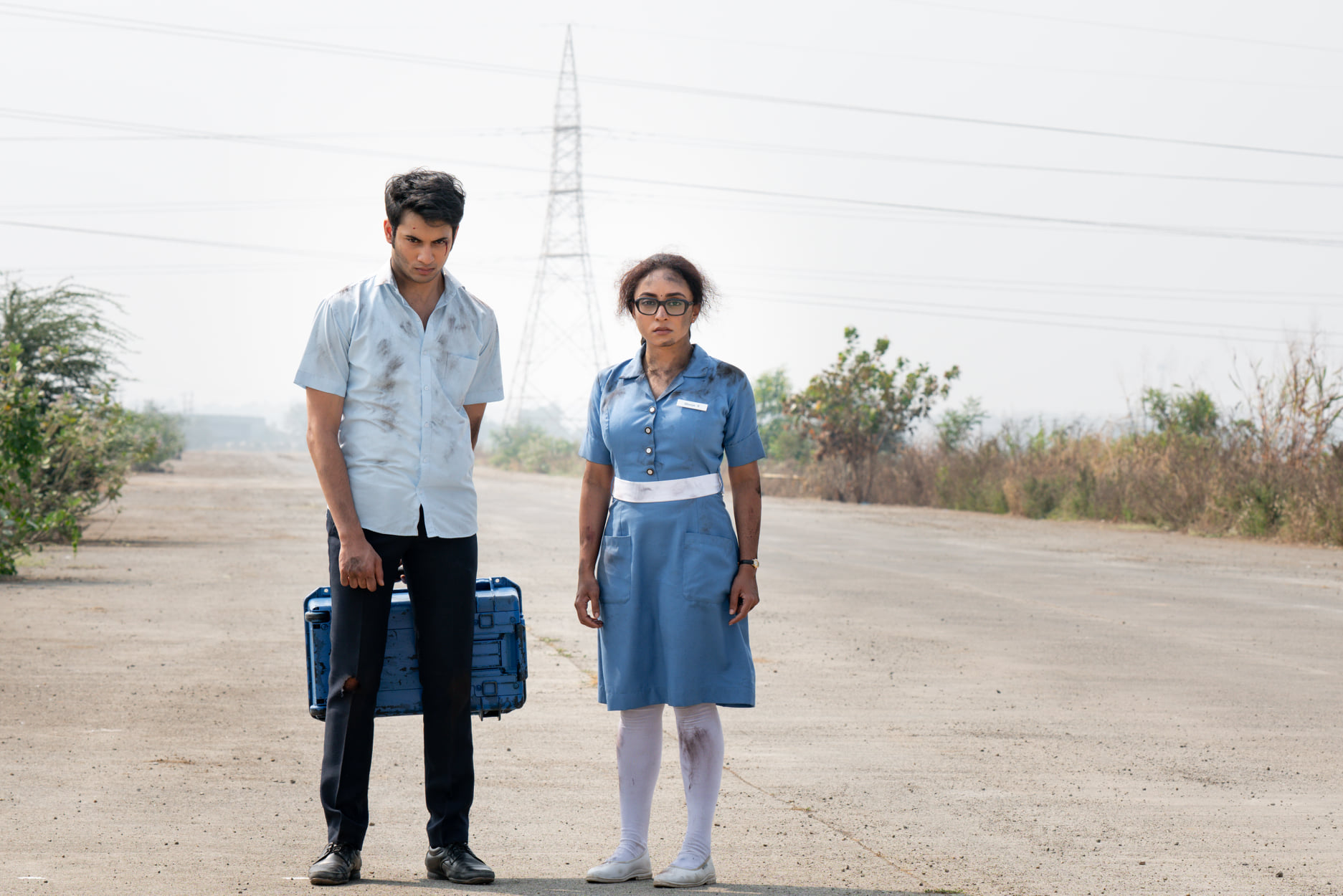 Anurag Basu links every story but not all of the connections are seamless. A rookie to the genre, he always employs several tried-and-tested tropes – of ramming vehicles, bizarrely staged road accidents, extramarital affairs, and a briefcase full of cash and diamonds. The stories work for disparate reasons – some for their emotional quotient and others for their absurdities. Basu and Samrat Chakraborty's writing lacks a uniform language that comfortably transfixes it to the genre. As a result, Ludo's quintessential Anurag Basu bits worked wonders for me while the black comedy ingredients arrested me a lot less.
As is the case in every Basu film, the soundtrack is a mainstay in Ludo, and Pritam's work – needless to add – is exemplary. While every song is easy on the ears, I will single out the female version of 'Hardam Humdum' which works like a balm in the end credits. Shot snazzily by Basu and Rajesh Shukla, the frames in Ludo are as quirky as its dialogues. Talking about the latter, the film is one that could convincingly pull off cheesy lines such as, "kuch rishton mein logic nahi hota, sirf magic hota hai" (translates to "some relationships are not logical, but are magical). Editing (Ajay Sharma) is another strong accessory of the film as it tries its best to keep the narrative smooth while marrying multiple incidents that occur simultaneously. Even in its busy finale, Ludo does not turn into Priyadarshan-styled mayhem and DOP-editor chemistry is a major factor in accomplishing this feat.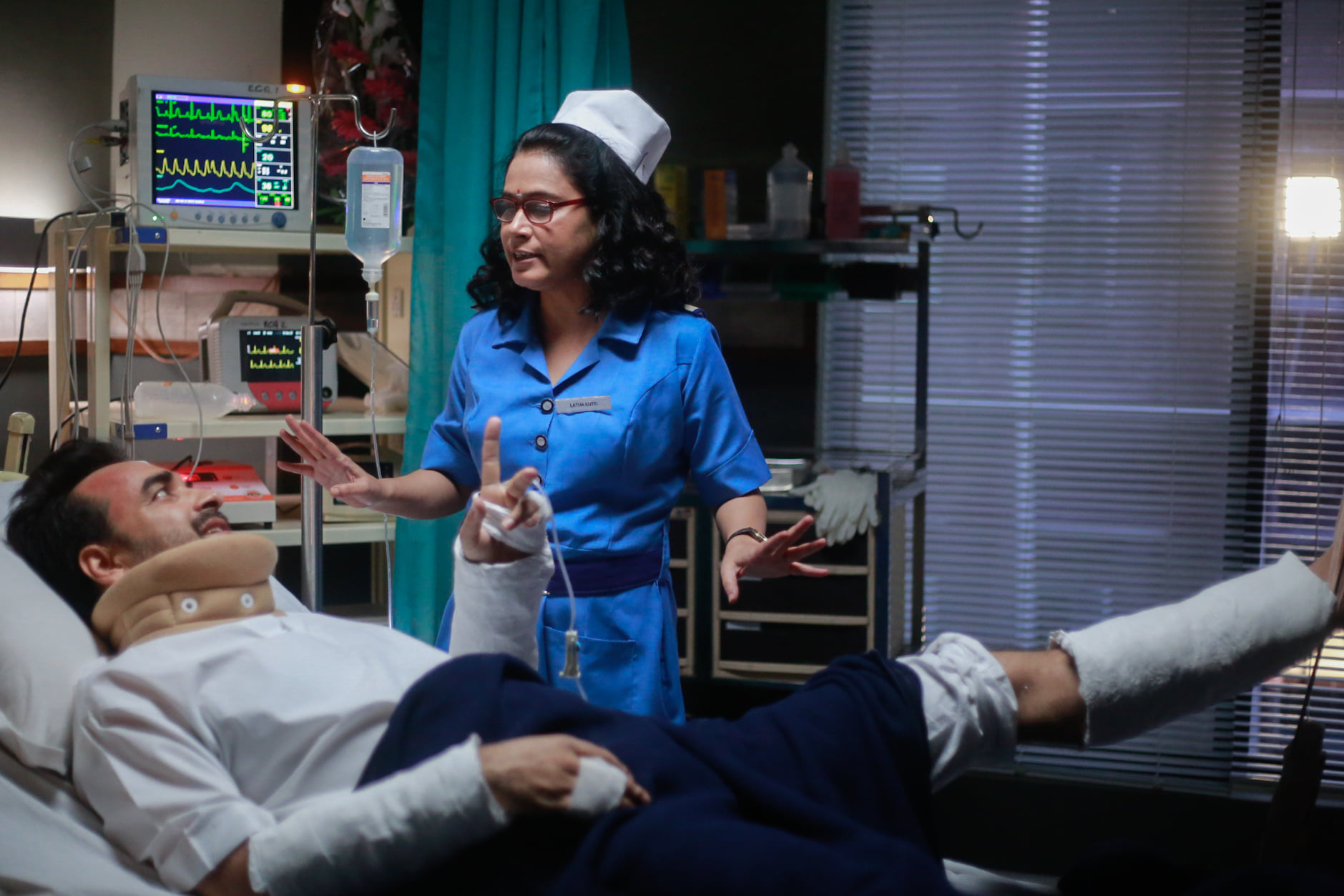 An experiment from the filmmaker, I am glad that Basu attempted a genre piece. It reminded me how Luis Buñuel's adaptation of Robinson Crusoe still contained all traces of his world-renowned artistry. Similarly, back home, when Karan Johar attempted an intimate story of a gay man's distraught wife, the writing was suitably vain and the treatment delectably dramatic. That way I would give full marks to Basu for tweaking the genre his way but I only wished he could go all out and do it without employing a long list of clichés and compromises. In an attempt to link the plot to the game of Ludo, the filmmaker also appears in a cameo that initially felt unnecessary but he makes sure to cap it off smartly as the end credits rolled.
Rating: ★★★ 1/2
Ludo is now streaming on Netflix.