'Lootcase' review – celebrating the hysteria of Mumbai with wacky characters and deadly humour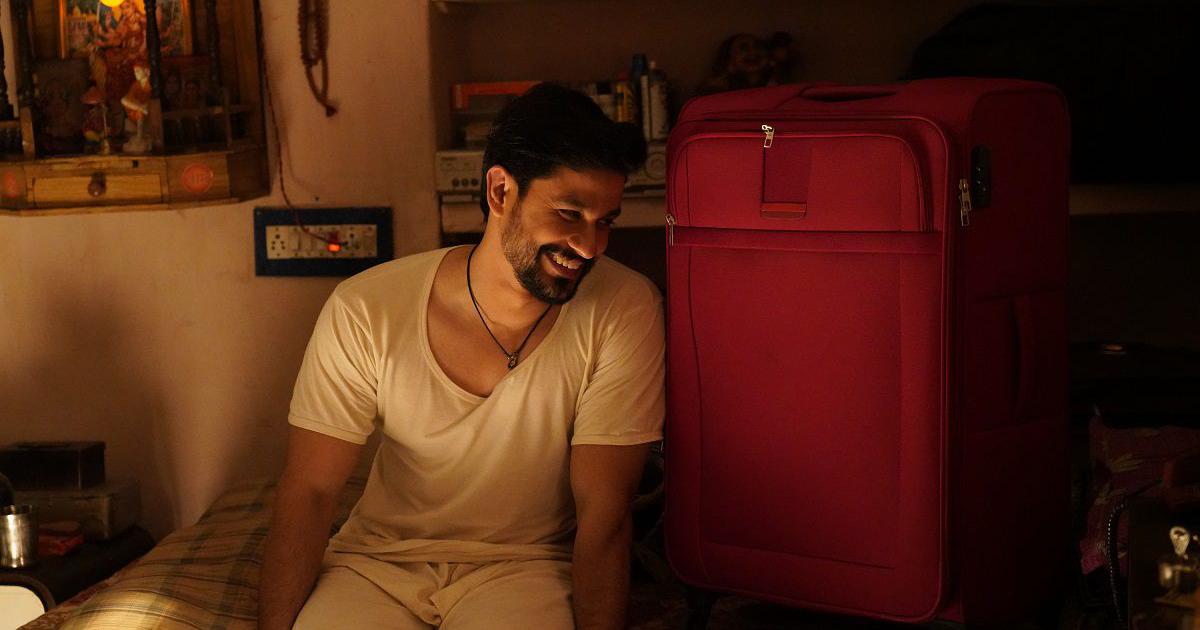 Read Time:
5 Minute, 24 Second
A lower-middle-class man named Nandan (Kunal Kemmu) finds a large trolley-bag outside a urinal somewhere in Mumbai. It is way past midnight and a shot from inside the bag gives a glimpse of his popping eyes. This cash-stacked bag is the film's pivot – it is the loot case. The money in it isn't a poor man's precious belonging, Nandan does some mental math. He calls out gently, "I am asking for the last time, anybody there?" No reply. Empowered by the inbuilt crookedness of a Mumbaikar straddling through local trains and buses, he heads home with the bag. He is petrified but is convinced of how badly he needs the money in it. This is how director Rajesh Krishnan's baller comedy Lootcase opens.
If you happen to live in an Indian metropolis, particularly Mumbai, you would look at Nandan with a wide gasp. He could just be you or a version of you. The people on the other side are those you might have heard of or even met on an unfortunate day. Lootcase gets the flavour of the city by pitching stuffy chawls, rickshaw drivers and roadside food stalls against contract killers, informers and life in posh high-rises.
The screenplay operates between two parties – the hunted and the hunters. Nandan's struggles to hide the bag from his upright wife makes way for great fun. He treats his son to amusement parks and his favourite movie 'Return of Supermanav' at a posh multiplex – a clear upgrade from days when falooda was luxury. He meets realtors who mishear Bhandup West as Budapest. Nandan deals with a boss who proudly hosts the 'Kirodimal Employee of the Year' function where a mega prize of seven thousand awaits him. This way, the middle-class man's story becomes a celebration of ironies.
Chasing him is a powerful group – the politician, the mafia don, the cop and the small-time gangsters. One with fewer surprises, the writers (Kapil Sawant, Rajesh Krishnan) layer their portions with eccentricities galore. The biggest hoot is Vijay Raaz's Bala Bhai whose love for National Geographic plays a colossal role in the turn of events. He refers to species by their scientific names, uses their existence as examples to plot lethal plans. Bala is actually serious when he fires his henchmen for not subscribing to the channel. On the other end, there is Gajraj Rao's scheming MLA Patil. Despite his influence, the man is incessantly frightened as his power game stands generously dependent on a file stuck in the missing 'lootcase'. There is an encounter cop Madhav Kolte (Ranvir Shorey) who knows when and where to pull the trigger. Unlike Nandan's side of the story, these angry men are highlighted more with details and less with surprises. Lootcase turns into a massive riot when both parties lock horns.
A major plus for Rajesh Krishnan's film is the categorically low benchmark for the genre. The under-recognized brilliance of Kaminey, Ishqiya, Delhi Belly and Dedh Ishqiya notwithstanding, dark humour and mainstream Bollywood share no meaningful relationship. However, Lootcase does not take it as an excuse to dish out extreme mediocrity. The hero of this zany black comedy is its cheekily crafted screenplay. No, it doesn't hit the levels of wickedness like, say, Wild Tales. Rather the film remains in the relatable bounds of life in Mumbai.
In Lootcase, every character, recurring element and repeated line find a connecting dot at some point. My favourite was when a goon asks Nandan, "Tu kiska aadmi hai? Omar ka, Bala ka?" and he instinctively replies, "Main Lata ka aadmi hoon". That said, the indulgent bits in the screenplay become major mood-killers. The entire bank sequence, for instance, is carelessly written and staged.
ALSO READ: 'Ludo' review – Anurag Basu sprinkles emotions in a chaotic dark comedy
Lootcase kicks off with a strange narration (Ninad Kamat). Before I feared it from turning into a Dil Dhadakne Do of dark comedies, the 'recitation' stops for good. Aside from that, the film's sole anomaly is its length. It is evident how Rajesh Krishnan and his editor (Anand Subaya) were understandably in love with Nandan's escapades as they go on to spin a mini-movie within the film. I would rather have enjoyed it as a series titled 'Adventures of an Accidental Millionaire".
DOP Sanu John Varghese lights up his sets with a notable eye for shadows and dark frames. The use of colours (especially yellow, blue and red) are carefully demarcated thereby giving profound character to certain scenes. For example, the dull blue and grey hues used in Nandan's workplace amplify the inadequacy he is plagued with. The original score is kickass (Sameer Uddin) as it effectively heightens the drama throughout.
The ensemble cast is top-notch with each actor acing their carefully crafted parts. Walking away with maximum screentime is the severely underrated Kunal Kemmu who shines as the half-troubled, half-overjoyed family man. I laughed wholeheartedly when he sobs and talks to his beloved bag, "kidhar tha re tu, kitna dhoondha tere ko, poori zindagi… jaa, main tere se baat nahi karta" . It's a sight to see him deal tactfully with his dad-loving boss, an angered cop and a concerned wife, all at once, in the pre-climax. Sharing some authentic chemistry with him is Rasika Dugal who is flawless as Lata. As the forthright wife, she syncs perfectly with the dingy space of their home. The couple's double-meaning banter around Chinese cuisine is another minor win on the writing front. Vijay Raaz is extraordinary while delivering his trademark, straight-faced humour with a National Geographic twist. His final scene is one that will make you laugh till your stomach aches. If Gajraj Rao as the passive-aggressive minister puts in a spectacular show, Ranvir Shorey with a pitch-perfect accent slips smoothly into the skin of the annoyed Marathi cop.
The final sequence in Lootcase is predictable but it still makes fantastic use of elements and props – be it the book store setting, the Nat Geo magazine or Lata's carry bag. Insanely entertaining for most parts, Rajesh Krishnan's slowburn film might not be as audacious as we want. Despite that, Lootcase is highly watchable for its sharp wit and a bunch of ballsy characters tossed around to make a crazy medley of coincidences.