Read Time:
6 Minute, 31 Second
Director Anu Menon's Shakuntala Devi is one film that seriously made me ponder. At what point does a filmmaker decide a non-linear screenplay structure to his/her film? Maybe because I am revisiting several pre-2000s films in days of quarantine – some good, some bad and some which shouldn't have existed. A common factor in a good majority of them was that the narrative structures didn't confuse. Whether it was about a freshly released prisoner Raju's dark past in Guide or the loving husband Anand's struggle with two women in Dil Kya Kare, there was clarity whenever filmmakers took us on flashbacks. In a film like Anurag Kashyap's Black Friday, the narrative is so systematized that we would rather ask for an extra flashback or two. Anu Menon's biographical film, which is based on a genius mathematician's life, uses the said storytelling technique to conceal a big drawback – the original story it wants to tell is boring.
Now, nobody wants to get bored. Especially in days of pandemic and with a higher demand to get entertained in a traditional sense, a middle-of-the-road film is not the order of the day. Menon's film revolves around Mathematics, something that a lot of 'normal' people run away from. I am using the word normal because the film pays major emphasis on it. They say, its leading lady Shakuntala (played by Vidya Balan) is not a 'normal' woman. As a child prodigy, she was a money-minting machine to her father. The child keeps grudges against him and more so against her mother, a victim of patriarchy on the face of it. A young Shakuntala deems the woman responsible for her sister's premature death. Now, this is the first compromise the screenplay harps on – please note – the daughter's sentiment for her mother.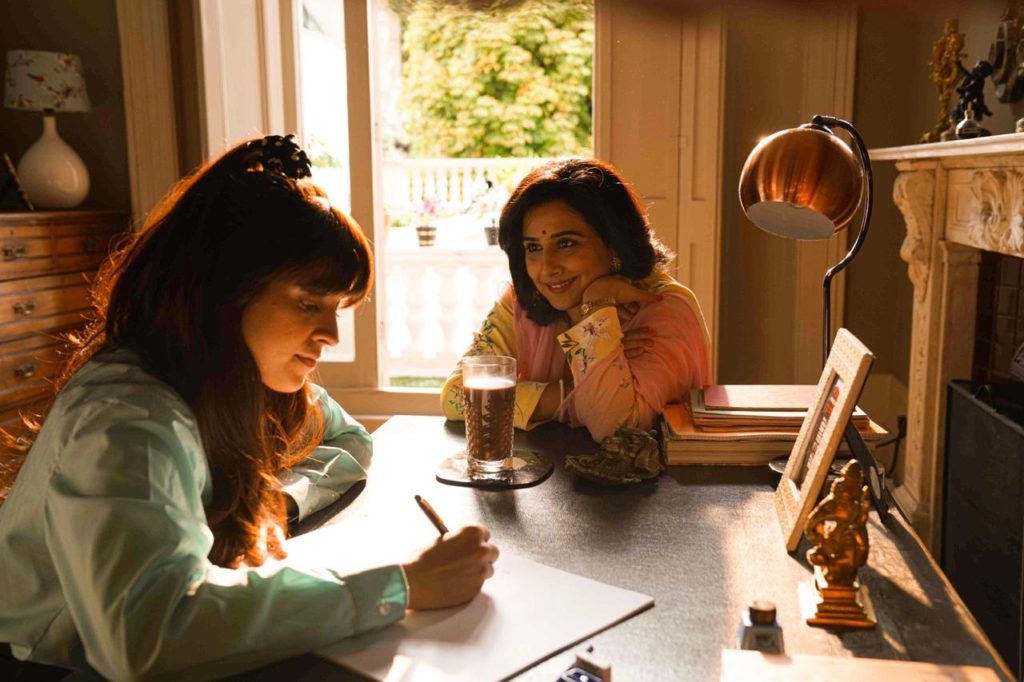 Compromise number two is the fact that Shakuntala Devi is hell-bent to be a mother-daughter drama. It wants to be an Autumn Sonata­­-styled queen-sized confrontation saga but the screenplay (Anu Menon, Nayanika Mahtani) is too flimsy to work around. The writers equate the status quo shared by Shakuntala and her daughter Anupama (Sanya Malhotra) to that of Shakuntala and her mother. But, sorry, the film at no point allows communication between the latter duo. The bitterness is always depicted as a figment of imagination in Shakuntala's head which never gets established (the mother is seen in about 3 frames in the film). While this might have been the truth vis-à-vis the actual story, there is not much material there to draw parallels to anything whilst the other mother-daughter duo is constantly at loggerheads and, at times, for valid reasons.
The third compromise in the story is Shakuntala's characterization itself. Of course, it will be interesting to project her as a dynamic but slightly eccentric person. But, the writers unknowingly infuse certain grey shades into her persona which they comfortably forget (or whitewash) towards the finale. Why? Because happy endings are sweet. We see Shakuntala being a brutal and materialistic mother who deprives Anupama of her life's good years. Later, the very same theory is given a bizarre melodramatic twist and everyone and their dogs end up with halos over their heads. The failure in character design is also evident in the fact that the 'numbers' never really find their importance in Shakuntala Devi. The cartoonish visual ploy to have them fly on the screen when Shakuntala does her Maths dubs her abilities to the levels of, say, Mary Poppins.
The final compromise is the film's obstinacy to stay under the umbrella of commercial cinema. You know, there is bad humour galore and this is not the right film were Sulochana, oops, Shakuntala should go on cracking them, as if on cue. I am not ruling out the fact that the actual subject of the story was a jovial person with a definitive humour sense but in Shakuntala Devi, we find Vidya Balan and her characteristic uproarious laughter all over the place. Shakuntala, in the first two acts of the film, reminded me of an Indian protagonist placed in a cheeky British comedy of manners with its wannabe absurdist humour failing to takes off.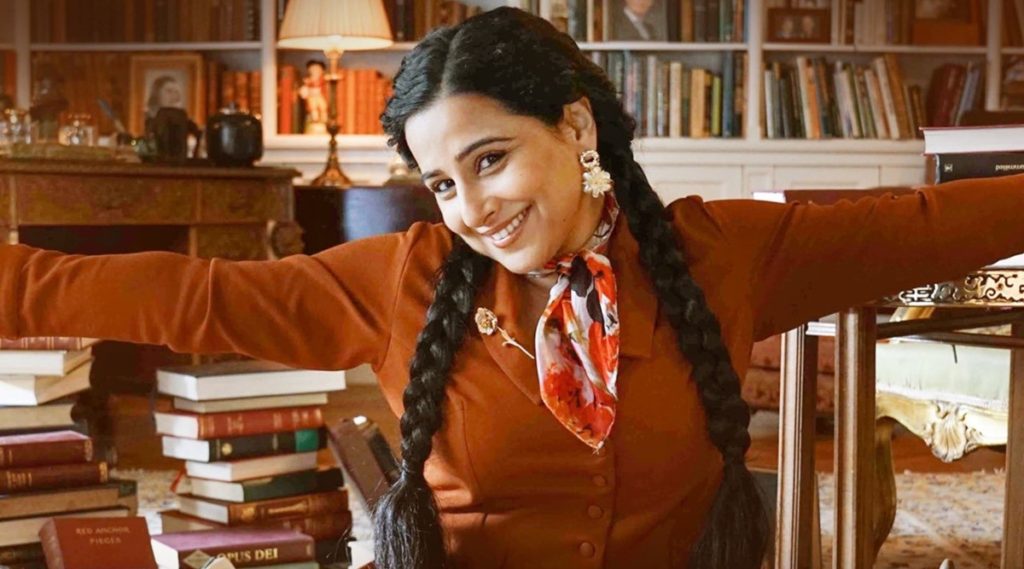 Balan improves once the film glides into its second hour. Here she is allowed to be more in control of her emotions and the Bangalore accent consolidates. We even get glimpses of the actual actor in her – the television show scene being one. Still, it rounds up to be an inconsistent performance which is made so by lacklustre writing and wayward direction. Besides some obvious Sulu hangover, the dressy period film demeanour of Shakuntala Devi reminds us of Balan in The Dirty Picture. Over there, the actor had the liberty to throw one-liners (with accompanying sound effects) and walk away like a boss lady. Anu Menon's film is too simple in its epicentre to enable such stunts. Sanya Malhotra makes it impossible for us to concentrate, thanks to an array of hideous wigs and hairdos she sports throughout. It is a good performance otherwise but we have seen better from the actor and that too in a similar family drama template. Amit Sadh is the Raveena Tandon equivalent from the '90s Sunny Deol films – wasted to the hilt. If only he had songs to dance to. Jisshu Sengupta seems to be the go-to actor for Bollywood when the brief is – 'a supportive husband in a listless role'. Here the character is about 10% bitter but the performance is the same as always. Neil Bhoopalam who appears for about three minutes has more screen presence than both the leading men put together.
Then comes the golden question: Is it an honest biopic? I doubt it. The suspicion arises from the way it handles the query on homosexuality. Shakuntala Devi has famously authored one of India's first authoritative books on same-gender love – 'The World of Homosexuals' – the reason behind which is known to have a direct connection with her ex-husband. Anu Menon's film subtracts all context on this front. It casually tells us how Shakuntala uses it as a ploy to sell the book. Why did she write a book on this rather unusual subject in the conservative '70s? Well, she just felt like writing one. (insert the rolling eyes emoji here) Sure, I will try to buy this discourse someday. The same dismissive attitude rings true for every character in the film. They are all wonderful people stuck in overwhelming situations. Cute but why am I stuck in this fairy tale of a biography?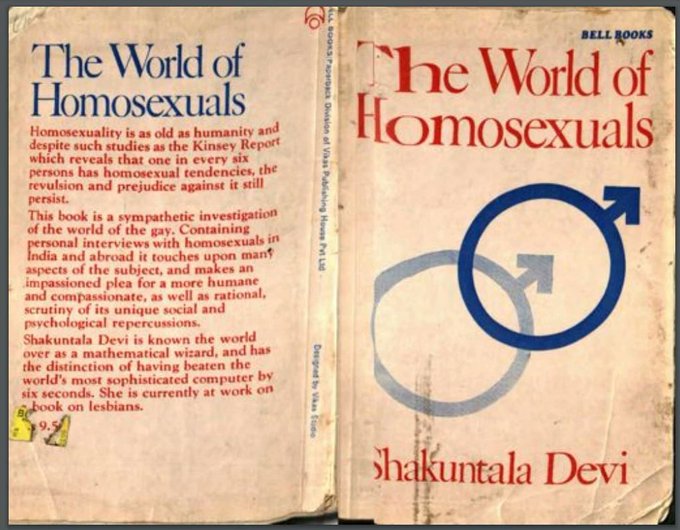 Shakuntala Devi ends with a humdrum speech. Because it is nice for a glam commercial film with nice people to conclude that way. This is not Silk's rousing interval point speech from The Dirty Picture because there's hardly any emotion to feel. The dialogues are shoddily written and the staging is unbelievably forced. The acting tries to cover up but in vain. Shakuntala Devi also wants to be a feminist fare. It tells us how a mother is also a woman with her own aspirations. Fair enough. But if that was the only point to drive home in a film about a genius mathematician, I would rather have re-watched Autumn Sonata, its remake Unishe April or the similarly titled Mexican film April's Daughter. Even the recent (and nowhere spectacular) Varane Avashyamund would have sufficed, not Shakuntala Devi.
Rating: 2.5 (out of 5)
I have not detailed much about the film's technical merits as they hardly deserve mentions. Sachin-Jigar's music is dope, Keiko Nakahara's frames are often of picture-postcard beauty and they belong to different films. That is that.