'Dil Bechara' review – Sushant Singh Rajput headlines a film about death and closure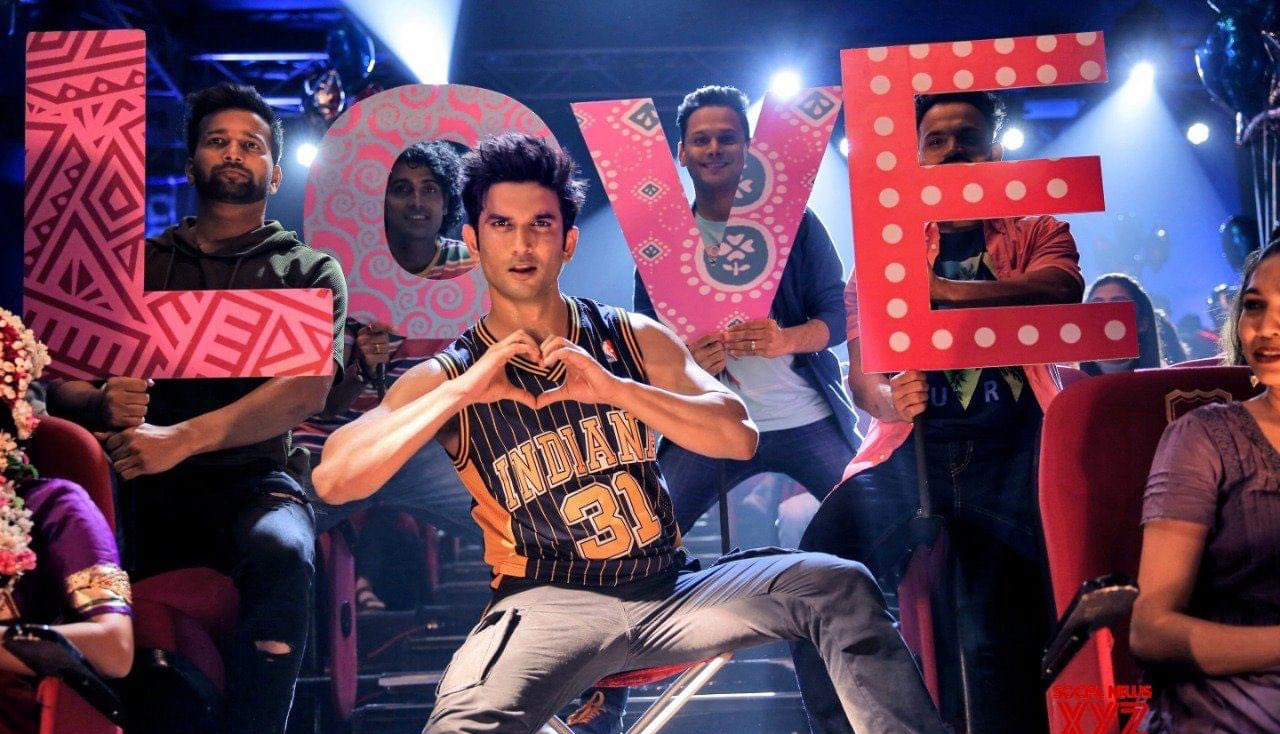 Read Time:
6 Minute, 47 Second
The moment you hit the play button, you know where Dil Bechara is headed. It would still be an emotional ride to a routine Indian viewer even if it were to be a Fast & Furious-styled actioner. Mukesh Chhabra's film makes it further difficult for us. Its much loved leading man is no more and here comes his last film which is all about death. In its conversations about impending death, the process of grieving the dead and the entire suspense around dying, the film is not subtle. In fact, I would call this Sushant Singh Rajput – Sanjana Sanghi film an expansive canvas on which it paints the art of dying.
Adapted from John Green's The Fault In Our Stars, the film is set in Jamshedpur, a locale that reminds us of Vikramaditya Motwane's Udaan. The beauty of Jamshedpur lies in its slightly clouded atmosphere. It also helps that the makers of films like Dil Bechara do not colour the frames beyond a limit. The dullness renders a spontaneous tinge of sadness to Kizie Basu (Sanghi) and Immanuel Rajkumar Junior's (Rajput) story. Kizie, as we see right from the first frame, is awaiting her death – at least in her head. She wears the oxygen tube much like Hazel Grace (Shailene Woodley) did in the Hollywood original. The oxygen cylinder whom she calls Pushpinder is her permanent companion. With more of a crybaby's face than the character in The Fault In Our Stars, Kizie's world turns around when she meets Immanuel alias Manny. A diehard fan of Rajinikanth (though not etched convincingly), Manny is a polar opposite to Kizie's grumpy self. For unexplained reasons, he is drawn into her in an instance. Between offering her lifts and flirting with some of the lamest pick-up lines ('main serial killer, tum serial kisser' among the many), Manny floors Kizie quite easily.
Easy is also a word that describes Dil Bechara in entirety. The screenplay unfolds in its own convenient fashion without letting its characters evolve or the moments breathe. If Manny is shown to be a Rajinikanth fan, we see how the filmmaker sees it through an outsider's worldview, from somebody's who doesn't understand the hysteria that the superstar is known to generate. Mind you, Manny is a Tamil guy brought up in Jamshedpur but I doubt if he ever looked at Rajinikanth through a spoofy lens. Therefore, even when they are making a movie (albeit a spoof), we do not get the urgency behind it. For instance, the project is spearheaded by an aspiring filmmaker who eventually goes blind. Wasn't it a dream for him to have the film realized? Same goes for Kizie's obsession for a certain Abhimanyu Veer's song "Main Tumhara". She deserves a closure but the film is unable to render it as a big enough plot point to allow the leads to travel all the way to Paris. The trip, as we know, is a big step considering Kizie's medical condition. It makes us worried about her well-being and not about her hunger to meet the artiste. "Can't she do this over a video call?" I asked myself. It feels trivial to us and that wasn't the case with The Fault In Our Stars.
ALSO READ: 'Sonchiriya' review – a glorious 'Indian western' with a gentle emotional core
Like I stated before, there is a lot to like in the atmospherics. The ambience of Kizie's home, the parents' interpersonal dynamics, the bland food, the National Geographic-loving dad and so on. But, right from Kizie visiting graveyards and funeral masses, Dil Bechara decidedly belongs to a certain glamourized space, emerging from its difficulty to disassociate from the original film. Incidentally, the most heartbreaking scenes in Mukesh Chhabra's film involves JP (an excellent Sahil Vaid). It is painful to see him step out of the hospital having lost his eyesight. The speech he makes in the finale – connecting to his eyesight, again – is an example of profound writing and fine acting. It is impossible to not tear up as it unfolds. However, the same does not hold true for Kizie and Manny. The visual of a sick Manny catching a Rajinikanth movie (Kabali) in the cinema hall is not something we buy. "Why the hell did he go out?", I screamed within. His apparent passion, as is the case with Kizie's obsession for Abhimanyu Veer's song, is secondary or rather inconsequential.
Talking about the song, one must give Mukesh Chhabra brownie points for nicely integrating it to his story. That said, there are other songs (A R Rahman, Amitabh Bhattacharya) which bring sunshine to the dreary narrative. Sunidhi Chauhan and Hriday Gattani's "Mashkari" is bound to have a balmy effect on you. His original score is even better as they nicely pepper a number of moments which distinctly lack soul. Setu's cinematography is successful in capturing the everydayness of Jamshedpur and the splendour of Paris without losing the layer of sadness on which the film is mounted. The close-ups and the film-in-film moments contain a lot of warmth even when the screenplay fails to catch up. Although a cliché, it is fascinating to observe the way he chooses to introduce the Eiffel Tower to us in the song "Khulke Jeene Ka".
Performances are good if we look at them broadly and objectively. Sushant Singh Rajput evolves very well towards the second half after a shaky start. Yes, it's difficult to digest his strangely happy ways in the first act but the screenplay (Suprotim Sengupta, Shashank Khaitan) tones the character's energy levels down in later portions. Evidently, it is the writing that cripples the actor's tremendous potential. We see how he wants to do a lot but the material is so limiting that Manny ends up a distant entity. Kizie is a comparatively better-written character though that doesn't say much. Sanjana Sanghi does a good job as a relative newcomer. In fact, she does very well as she expresses shyness and awkwardness. She fumbles while delivering heavy monologues and speeches. Swastika Mukherjee brings in a lot of grace as she enacts Kizie's mother's part. Saswata Chatterjee is fantastic as the dad. His reactions in the hospital scene, even though marred by a needless interpretation of his expressions, explains the reason behind casting him. Sahil Vaid, as stated before, is one of the film's brightest spots. It was also a delight to see Subbulakshmi in a blink-and-miss role as Manny's grandparent. Lastly, Saif Ali Khan puts together a superlative show in a small yet significant part.
Dil Bechara is a film that discusses death in detail. The various facets of it stand explored but our grief seldom extend to the characters – like, say, it did in Neeraj Ghaywan's Masaan. As the film approaches its penultimate chapter, a cloud of sadness predictably surrounds our mind. It is less because of Manny's suffering. It is because unlike a cinema hall experience, we see in how many minutes will the film end. Dil Bechara's conclusion, in a non-metaphoric way, is of great emotional importance to all those who love Hindi films. It is the last time that we would see a fresh content piece from the late Sushant Singh Rajput. As for Mukesh Chhabra's film, it merely passes muster. Is it an outright bad film? No. Would it have had half the emotional resonance if not for the recent tragedy? Certainly not.
Stories such as Dil Bechara ought to be dipped in genuine feelings – the kind of emotions that make us weep endlessly. I remember how the co-writer Suprotim's first big-screen effort Meri Pyaari Bindu did the trick for me. I didn't leave the cinema hall for a good ten minutes after the show got over. Dil Bechara lacks the very same magnetism. Good melodrama is an art. Unlike this film, it doesn't singularly emerge from an opportunity.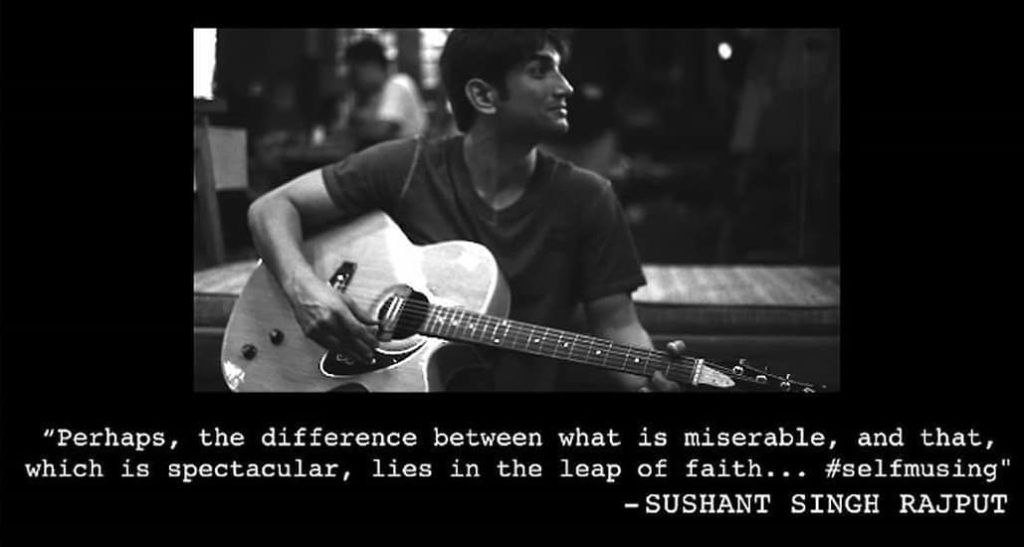 Dil Bechara is streaming on Disney+ Hotstar.