Read Time:
10 Minute, 46 Second
Nostalgia in cinema has evolved into a formula. It sells easier than sanitizer on this COVID-struck planet as a good chunk of moviegoers are millennials who cultivate fond memories of the '90s and 2000s. Is there a thing around nostalgia from the '80s or '70s? Not many I am aware of. Interestingly enough, director Alphonse Puthren's widely patronized Premam isn't one that milks the formula. The Nivin Pauly-starrer is a rare film that narrates a story that occurred in the 2000s'. Premam comes with a volley of relatable people, situations, environments, challenges, and eventual evolution.
Not a love story, but a story of love
Premam, which translates to 'love' in most Indian languages, is a romantic drama in its core. Yet, it is not a characteristic love story with a definite meet-cute, fruition, heartbreak, and reunion trajectory. Premam follows the life of George (Nivin Pauly) and how his approach to love changes over a period of 15 years. If his adolescent infatuation for Mary (Anupama Parameshwaran, who beams with her dense tresses) was mostly about hormones at work, his love for Malar (a spectacular Sai Pallavi) is intense and affecting. In the third chapter, we see him forge a mature, calculated relationship with Celine (a subtle Madonna Sebastian). Is it true love? Oh, it certainly is.
The growth of a young Malayali man
The version of Nivin Pauly we see in the film's three segments is diametrically different. Yes, George is the same person. He must be carrying some essence and basic behavioural traits from one phase to another but the man evolves. His priorities and world views have grown. He must still be hanging out with the very old gang of his from school and college. Yet the way he looks at them has changed. The friendship is intact even in the third segment. But, with age comes responsibility and a layer of respect.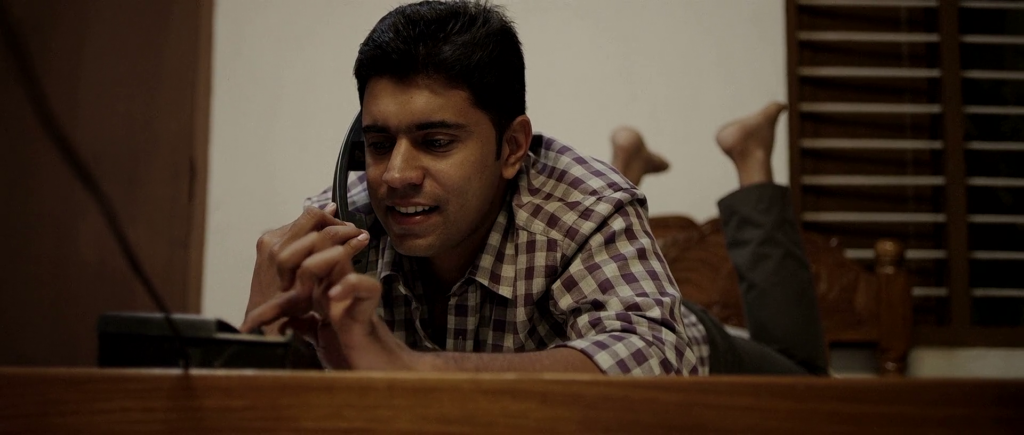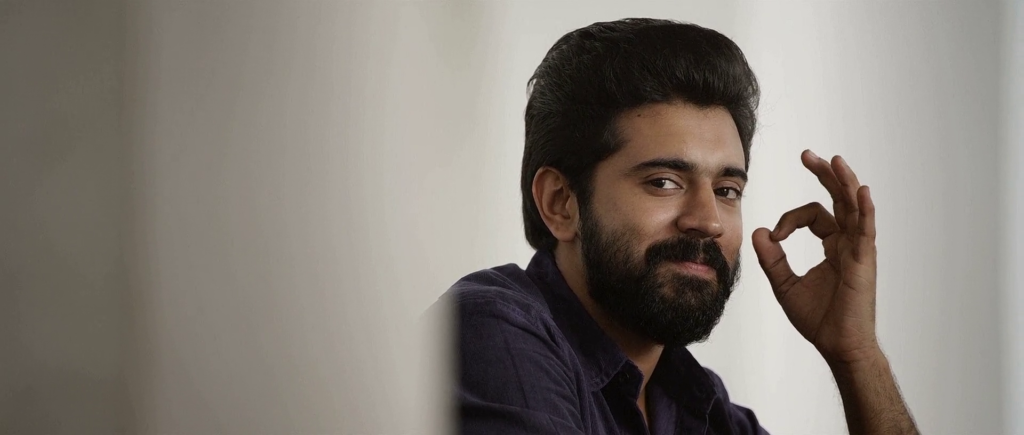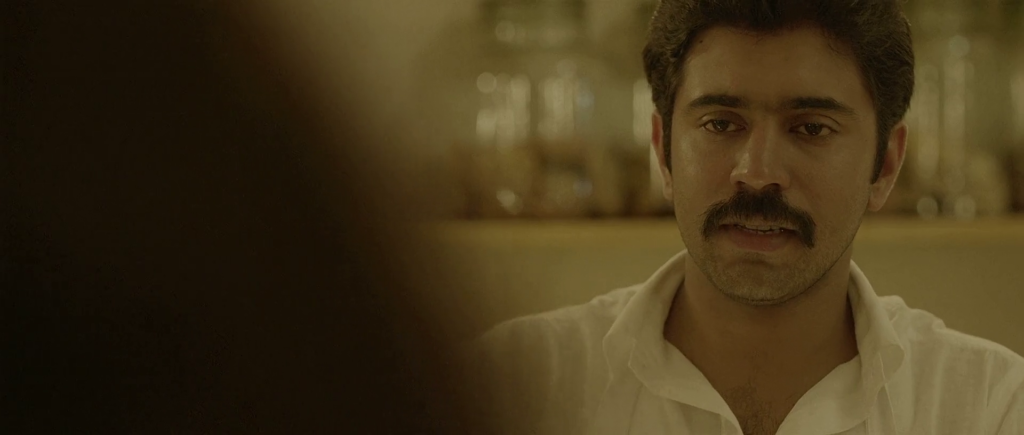 A conversation between George and Koya towards the finale sums this up:
Koya: When you go to her, be yourself.
George: All this while, you've been telling me not to be myself. Why has this changed now?
Koya: Do you know why? You were pathetic before. But you're a great guy now.
Friendships that stand the test of time
Childhood friendships are special. Years might pass on but the fondness remains. George is one of the lucky few to have his schoolmates in the same college batch as his, and later to be around when he turns an entrepreneur. Alphonse Puthren's characters are clearly those that didn't have specific career ambitions. They studied for the sake of it and they work to make a living. George, Koya, and Shambhu belong to different religions but live parallel lives. As the focus remains firmly on George, we occasionally get information about the others as well. For instance, we are told how Koya, who is a Muslim, married a Hindu Nair girl for love.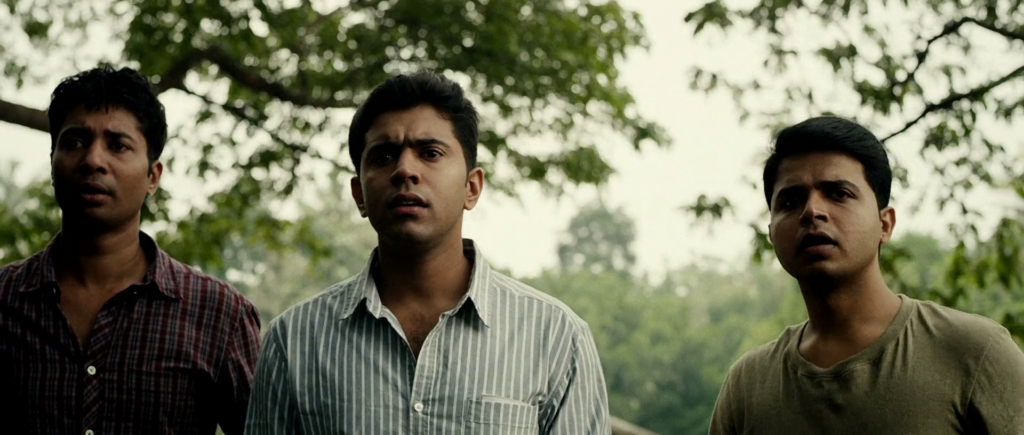 Then there is Jojo (Siju Wilson) whom the trio bumps into during a college dance competition and later becomes an active gang member. We are either a part of one such group or, at worse, have seen a few that are similar.
Plus, there is the college rival Justin who grows into a friend. There is Sharaf u Dheen's Girirajan Kozhi who displays zero change from school days until his early '30s. Talk about familiarity, shall we?
The 2000s nostalgia that's difficult to nail
If we think about it, projecting the 2000s effectively in films is not an easy task. The prime factor is that our lives haven't evolved to an extent that is required to demarcate a major difference. Indeed, the advent of smartphones has done its share of work but what more? There was no bell-bottom or radio music in the decade.
Alphonse Puthren chronicles his story based on tiny remnants from the time. Before making a call to Mary on her landline, he checks with Koya and Shambhu whether he should do it or not. Shambhu, in the meantime, is held on to a soft-porn comic 'Pachakkarimbu' (translates to 'Raw Sugarcane') with his younger brother tracking every move of his. George, after he finally dials Mary, realizes her home has the dreaded Caller ID – a device that spelled horror to every boy from the era.
Another of their plan is to get hold of Mary's newspaper boy. A letter, a greeting card, and a red rose along with the daily paper can possibly do the trick. All of it happens when the trio is in Koya's attic, over a couple of smokes and a plate of groundnuts.
We see local teashops where people play the game of 'chathurangam', STD booths, lemon soda with couscous, dips in the river, rehearsing romantic lines from Mohanlal's films, the first taste of alcohol, flunking exams, and so on – each driving in a memory or two in us. There are many more as the film progresses but they only turn subtler as the period gets closer to where we are at right now.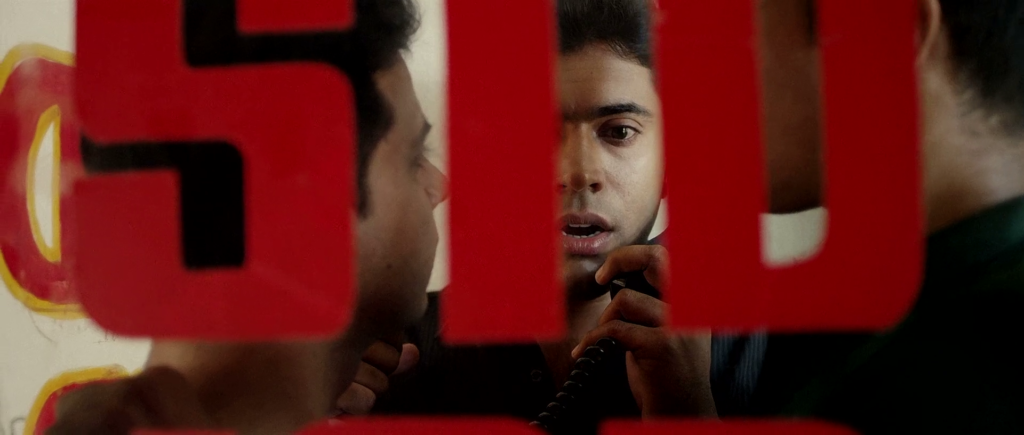 Alphonse Puthren's masterful filmmaking
It only helps that Alphonse Puthren is also the director and editor besides being the writer. The result is that through Premam, Malayalam cinema gets one of its most technically accomplished films. While the writing is flavourful as mentioned before, it is in Puthren's directorial craft and the wonderful, wonderful editing techniques that make the film dew-fresh. Possibly an overstatement but the film industry hasn't seen better use of slow-motion (DOP: Anand C. Chandran) for perhaps a decade until Premam surfaced.
The butterfly metaphor is, again, brilliantly articulated. We see them fluttering, sometimes to denote a measure of happiness and otherwise to amplify a heartbreak. There is a scene where Mary visits the local teashop to buy Parle-G and a packet of milk. To complement the vibe of the place, the filmmaker throws in frames of the delicious snacks (parippuvada, sukhiyan, pazhampori, murukkuu), sliced lemons immersed in water, toffees (jeeraka mittai, naranga mittai, kadala mittai) and then a glance to the price chart. Mary comments to herself, "Just to make our mouths water". Puthren also makes sure to throw a frame or two on an ant that roams around.
In a later scene where the trio is shown to playfully rag the juniors, the filmmaker uses circular tracking – only adding to the light vibe of scare it brings along besides introducing the leading lady (Sai Pallavi). The songs are even better with reverse shots and sometimes repeated use of the same frames. Throughout the film, Puthren lovingly caresses these moments with numerous elements, fresh editing techniques, and a sparkling background score. There are jump cuts and zooms galore but he seldom overdoes it. It's all there in the right amounts, at the right places. My favourite frame in the film is the one below, where the camera tenderly pauses for a few seconds – making our hearts heave a sigh.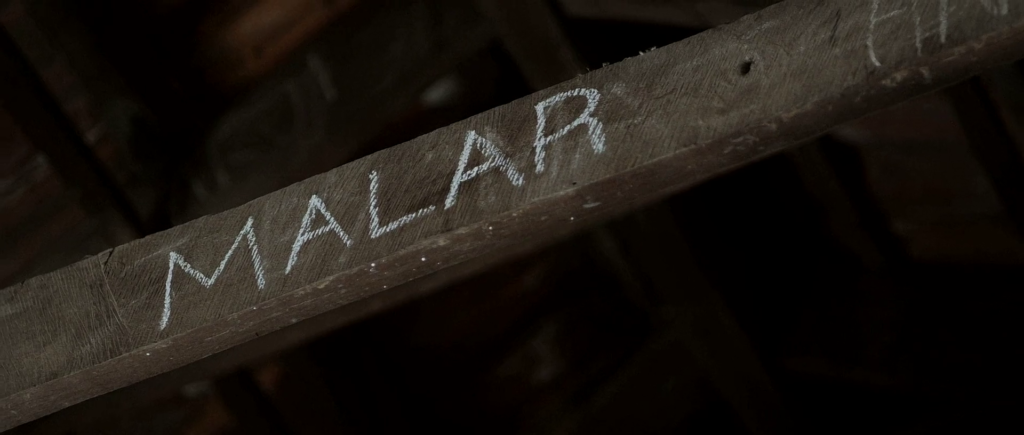 Mary, Malar and Celine
For sure, Premam is about a man's journey. But it wouldn't have been half as exciting if not for his women. They are polar opposites to each other – in terms of temperament and also the way they are characterized in the screenplay.
Anupama Parameshwaran's Mary never becomes a character in full flesh and blood. She works more like a feeling and a mysterious one at that. Mary is unattainable and far. Like George, we wish to reach out to her and ask her a million questions. What did she think about George? We are not told. What's her way to deal with Roadside Romeos? We don't have a clue. We look at her in awe and envy, imagining her stroking those long, beautiful tresses that Koya compares with a beehive. Interestingly, Anupama would later do a terrific antithesis of Mary in her 2020 film Maniyarayile Ashokan.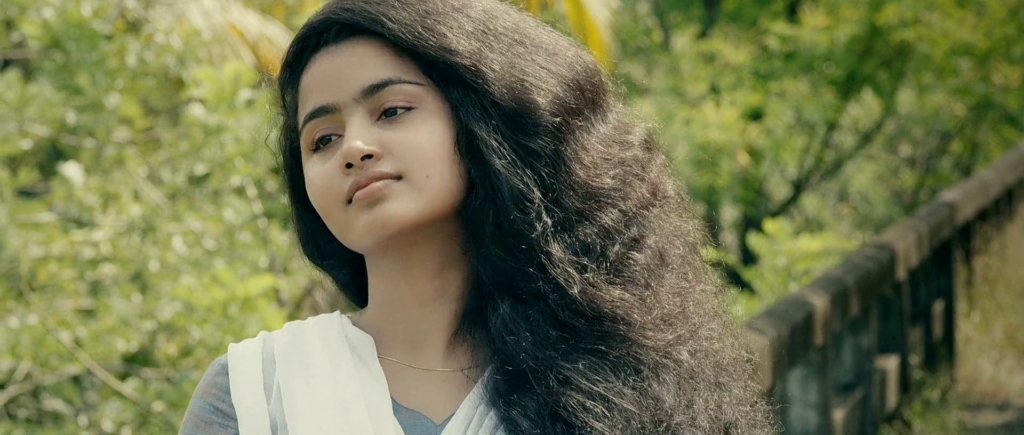 Sai Pallavi's Malar who won the maximum acceptance upon release gets the benefit of being the best-developed character. The closest the film comes to examining the emotion called premam (love) in all its meaning is in her chapter, Blessed with a vivacious personality, Malar is a Tamilian. Her soft-spoken yet dignified ways were unlike everything George had seen. Naturally, he had to fall in love. Malar is no less a firebrand herself. She knows how to be sporty and where to draw the line. Malar knows when is the right time to address George as a friend and when as a student. The chapter leaves George (and us) with monumental grief. Then again, what love with a necessary heartbreak?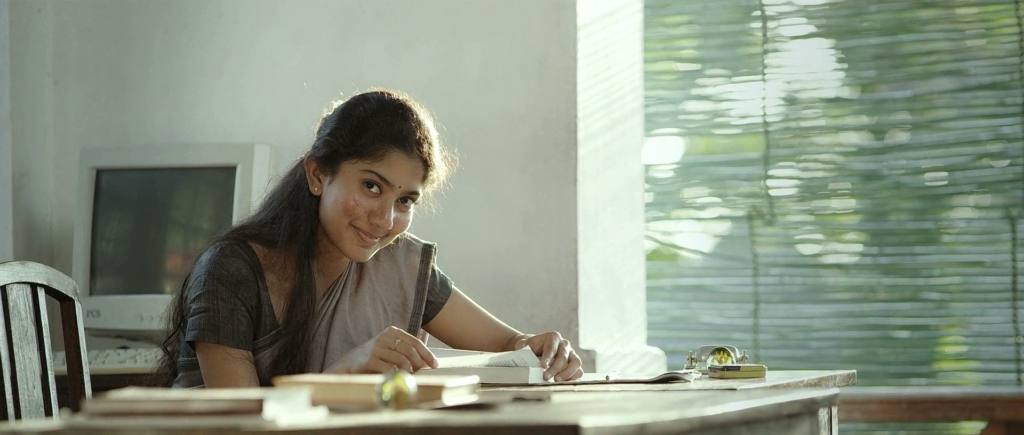 Madonna Sebastian's Celine appears in the most recent and the least dramatic passage in Premam. She is sweet, practical, and simple. As is the case with other leading ladies, the film doesn't delve deep into her mindscape. But, it is through light touches that it reveals glimpses of her personality as well. For instance, she makes sure to throw a surprise at George by making Malar a part of the finale, thereby fetching him closure.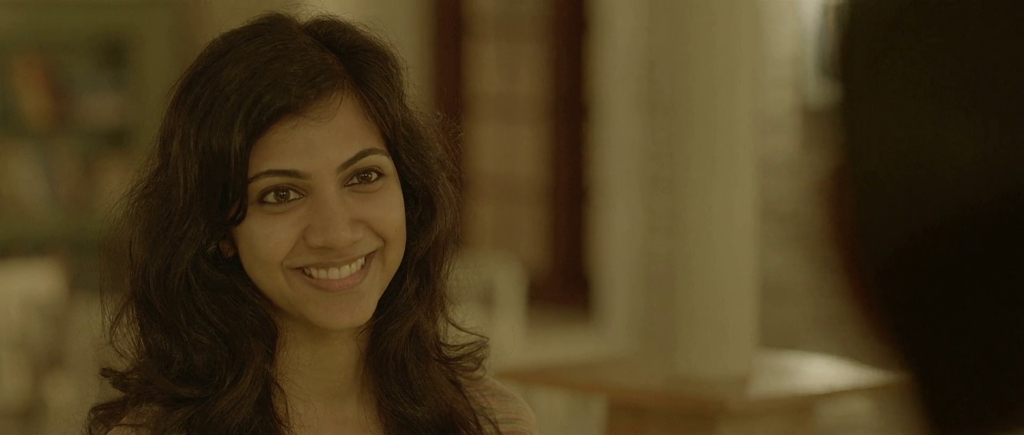 Side characters who are absolute hoots
Besides Koya and Shambhu whose growth we observe alongside George's, Premam comes with numerous other characters who add value to its chapters. Be it Mary's frail friend who doubles up as her bodyguard or her strict father, these are faces we have seen and forgotten in real life.
The most adorable duo is Vimal Sir (Vinay Forrt) and Shivan Sir (Soubin Shahir) without whom the George-Malar track wouldn't have had as much spice. The funniest scene in the whole film is the one where they eat lunch together at the college canteen run by Lonappan Chettan.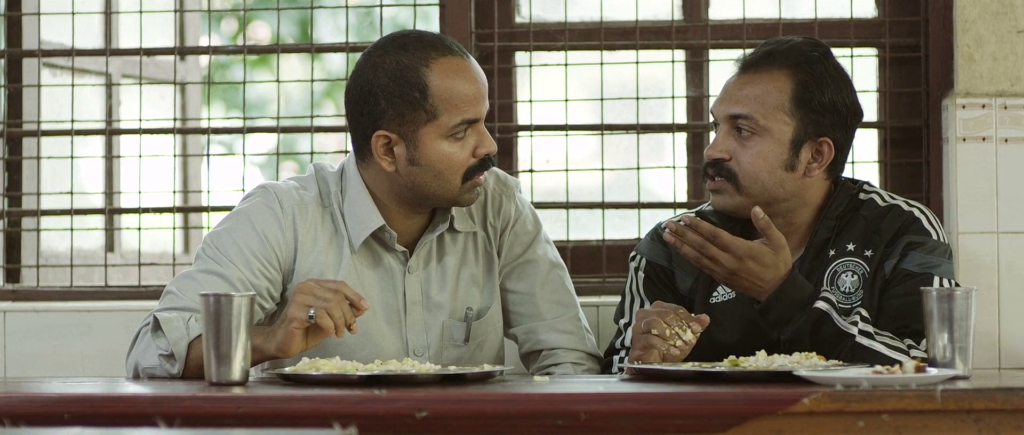 Speaking individually of Forrt, his line "Java is very simple" has already gone into the history of Malayalam cinema. The actor with his tremendous sense of surroundings and a wonderful manner of using his body is a delight. There are tiny players whom we remember markedly in Premam such as the choreographer Dolly (Jude Anthany Joseph) or George's father David (Renji Panicker) – the latter shines in classic mass Malayalam cinema style with the BGM of an epic actioner playing as he spouts his thunderous lines.
The melodious and atmospheric soundtrack
More than the melody quotient of the songs (composed by Rajesh Murugesan), I would commend Alphonse Puthren for their usage in Premam. While 'Aluva Puzhayude' and 'Malare' are the more conventionally staged and performed numbers, 'Kalippu' and 'Scene Contra' stand out for the terrific way they are integrated into the film with. The background score is equally delectable – even individually. Be it the dramatic music that underlines George's visit to Malar's residence or the tender one where he has a slice of red velvet cake with Celine, there's a lot that these tunes speak. The choice of musical instruments, yet again, is unconventional for commercial Malayalam cinema standards.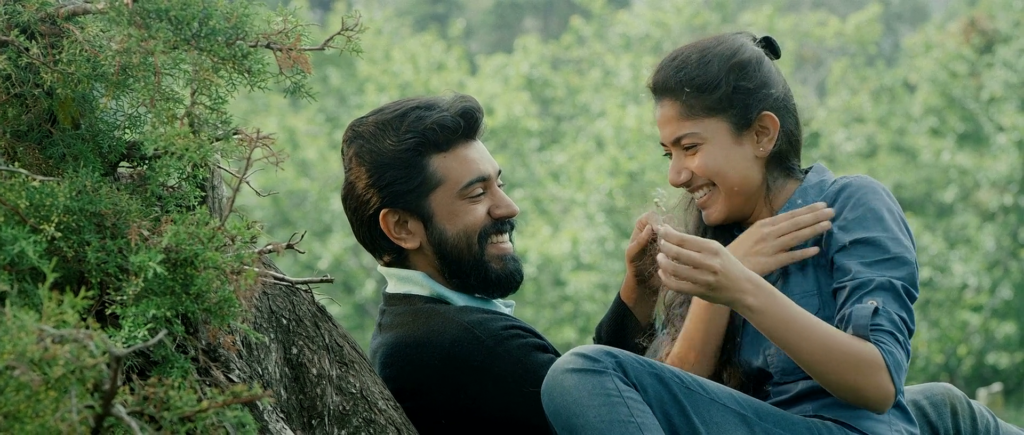 The universality of the story
For sure, the story takes place in Kerala and it transfixes us to that specific milieu. That said, there is a feeling in Premam's story that genuinely universal. Be it the reluctance to approach one's first crush or being attracted to a teacher in college days, there are incidences galore in the film that a person of any nationality would relate to.
Whilst the living conditions and the tiny elements that the surroundings bring along remain may seem a little alien, the film's universality is one of the reasons why it truly pushed the envelope for Malayalam cinema upon release.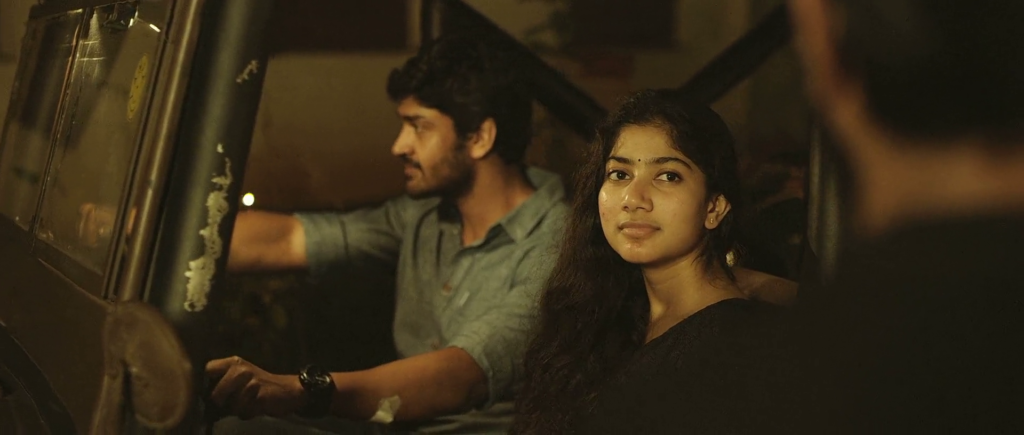 A version of Nivin Pauly you never saw coming
Last but not least, Premam's soul remains largely within Nivin Pauly's innate charm and adaptability. The version of George that we see in each segment is delightfully different and to Nivin's credit, the actor makes sure to retain a shade of innocence in each. The glint of happiness upon seeing Mary walking the neighbourhood bridge is the same when he spots Celine in a local retail shop. The intensity of his smiles varies in each but his eyes do all the talking.
By now, the actor has become a specialist in acing men of similar ilk, while, of course, attempting a lot more variety. Having said that, it will be a tad difficult for him to beat the benchmark he had set for himself in Premam's specific sub-genre.
So, to close it, we ought to notice that Alphonse Puthren hasn't made a film in five years following Premam's smashing success. Yes, it is mainstream to cash in on unanimous, all-encompassing success but Puthren is on a glorious break.
As we await the filmmaker to return to his elements, let's relish the mystique of Premam once again.
The film is now streaming on Disney+ Hotstar.