'Bunty Aur Babli': High on Energy, Chemistry, and Delicious Bollywood Spice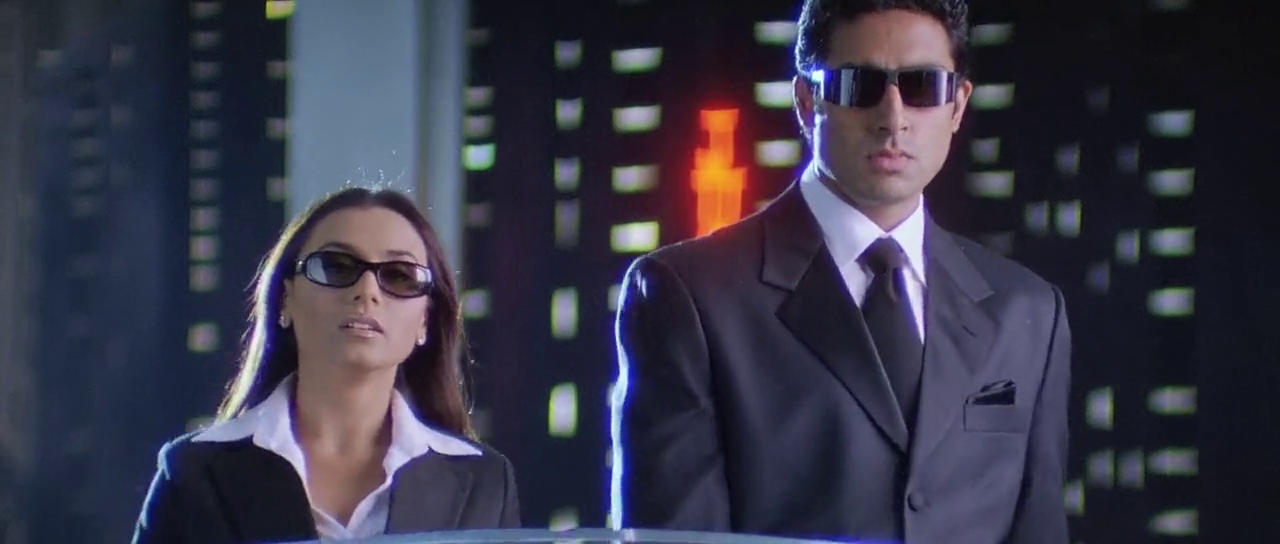 Read Time:
8 Minute, 19 Second
Released in Summer 2005, it is a mystery how a Hindi feature like Shaad Ali Sahgal's Bunty Aur Babli would become a major commercial success. Small town stories might be the toast of the town on this date but the early 2000s were known for NRI themes and urban coming-of-age films. The ticket windows were rarely enthusiastic to welcome two dreamers who would turn into con artists, purely for the joy of it. The actors of Bunty Aur Babli, Rani Mukerji and Abhishek Bachchan, themselves were seen noticeably glossy, impeccably styled films – Kabhi Alvida Naa Kehna, Hum Tum, Kuch Naa Kaho, Main Prem Ki Diwani Hoon and Mujhse Dosti Karoge to name a few. The few exceptions, however, were from the same or similar team viz. Saathiya and Yuva. That said, to everyone's surprise, Shaad Ali's second film arrived, made a mammoth splash at the box office, thereby taking the tinsel town by a surprise.
What must have worked in favour of this slick, zealous film written by Jaideep Sahni?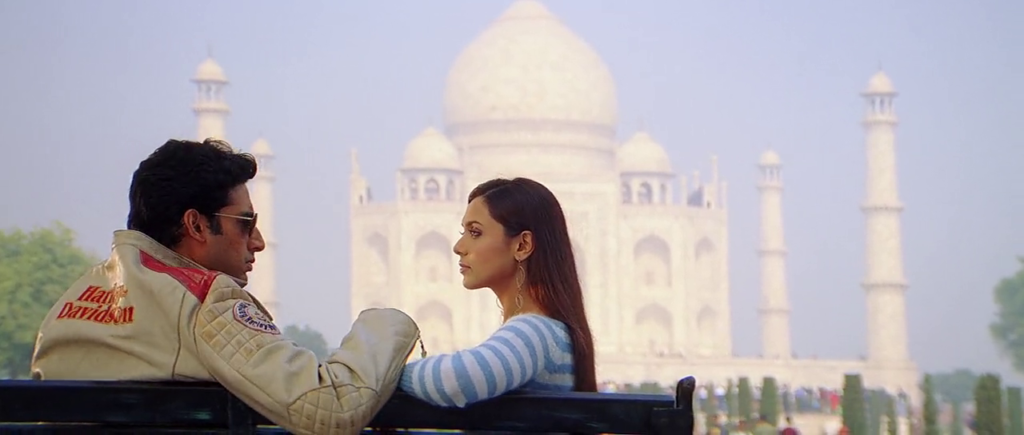 The energy that's infectious…
For average film-goers in the heartlands who were yet to embrace Salman Khan's tacky potboilers, an urban comedy never felt personal. To live the Kal Ho Naa Ho life remained an aspiration. Those are films where the protagonists suffered, but with their designer-clothes and makeup intact. Shaad Ali, on the other hand, chooses to open Bunty Aur Babli with an energetic song that describes monumental dreams of two go-getting small-towners. Rakesh (Abhishek Bachchan) is from Fursatganj, somewhere in Uttar Pradesh. As the name might suggest, the inhabitants of his town seem relaxed to their own fate, his father included. Rakesh who always carries a sling bag (probably symbolic to the dreams he labours) sings, "Chhote chhote sheharon se khali bore dopeharon mein, hum toh jhola uthake chalen". Underlining his ambitions further, Gulzar treats us to luscious moon imagery which goes, "Chand se hokar, sadak jaati hai, ussi se aage jaake apna makaan hoga".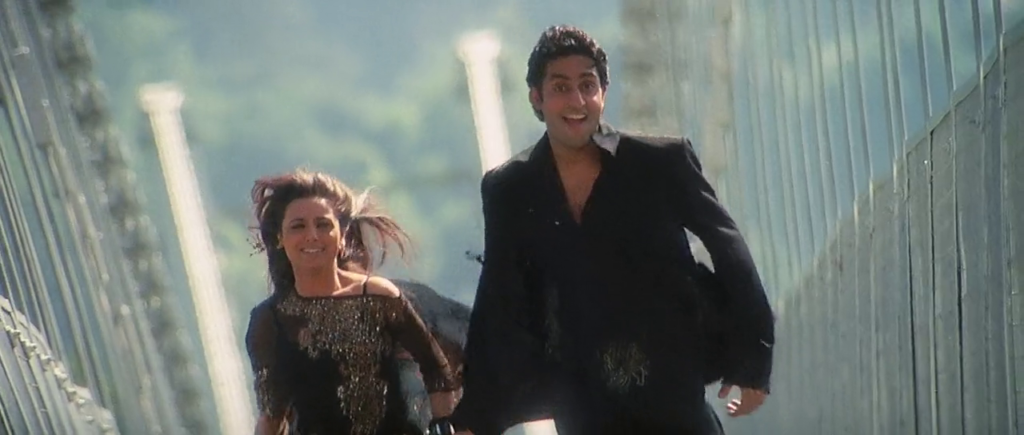 Vimmi, unlike the Bollywood female leads of the time, had a room filled with Bollywood poster cut-outs. Rather she found herself to be a notch ahead of every superstar she liked. Becoming Miss India is one among her many plans and so is to become the next big thing in the film industry. In her introductory song, she goes, "Raat bhar taaron mein jeena veena easy nahi…". Indeed.
It's alright to harbour big city dreams…
No, Bunty Aur Babli doesn't ask small-town youth to go become hoodlums. Instead, it projects how Rakesh and Vimmy were largely city-ready. They carry every attire with élan, their body language is fluid and their accents are adaptable.
Regardless of her strict upbringing, Vimmy doesn't think twice before eloping. Rakesh openly mocks his father (Raj Babbar) and asks him to evaluate his stature.
Vimmy and Rakesh are bold, outspoken and clearly born to grab eyeballs. Settling down to government jobs and domestic monotony feature nowhere in their agenda.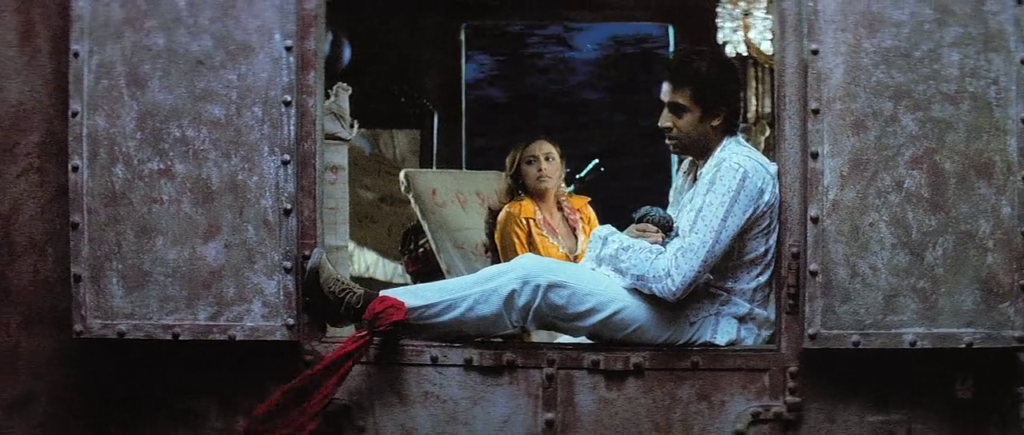 A fiercely feminist plot
It is easy to spot how Bunty Aur Babli is a gloriously feminist film. The woman – Vimmy alias Babli ­– is an equal partner in crime. She does not lessen an iota of femininity in her personality while becoming half the film. Vimmy is not side-chick who appears to sing songs while the man executes the loots. Babli is often the mastermind. Among other things, the film also narrates a chapter where she bravely stands up against a man who propositions her.
In how many modern films have we seen a witty and somewhat naïve leading lady being bestowed with great authority? Babli is independent, audacious and an absolute firecracker – just the kind of women Hindi cinema ought to produce more as leads.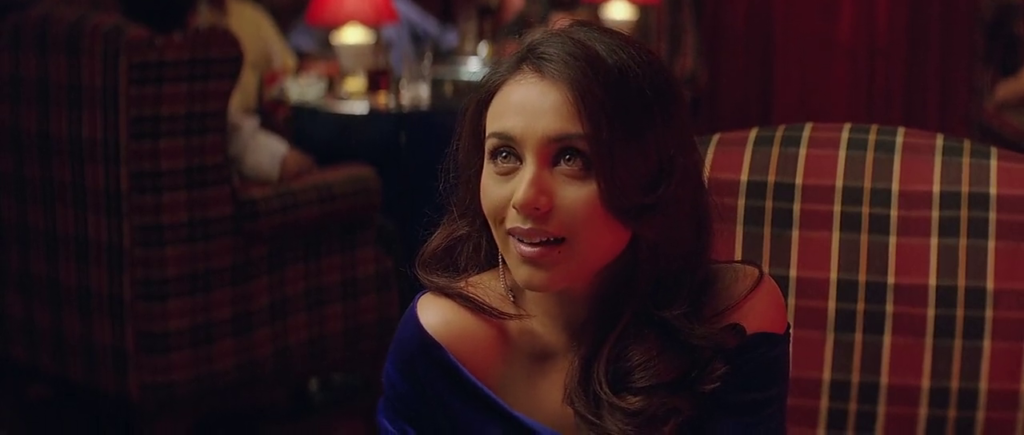 A crackling desi heist flick
The YRF banner is known for its Dhoom series which is headlined by 'Bunty' Abhishek Bachchan himself. Suave and larger-than-life, the franchise is one purely for silver screen gaiety. Bunty Aur Babli, on the other hand, speaks the earthy, desi-lingo. Rakesh and Vimmy know when to get into their Bunty-Babli skins, maybe to call home and sob. They are as human as each of the audience members are. That way, while making sure to serve great fun, Jaideep Sahni sprinkles classic Bollywood masala in ample doses so that the template remains well-rounded.
To expose the film's Indian-ness further, Bunty Aur Babli is also an unassuming ode to the Indian Railways as a major part of it is staged inside trains and stations. This familiarity coupled with the duo's surge to becoming ace con artists makes Shaad Ali's film relatable. I would rather choose to ignore the tacky VFX and a bizarre grainy texture during train sequences.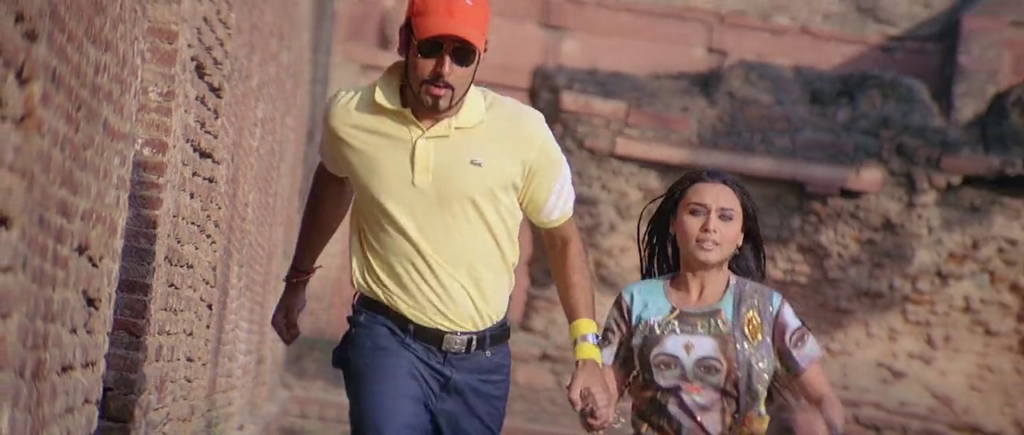 Some original, well-planted humour
Bunty Aur Babli employs comedy as one of its pillars even though the writer (Sahni) does not signal it through forced side-tracks. The leading lady and her innocence is the initial source of humour which later gets transferred to the duo's fun escapades. It may not always be laugh-out-loud hilarious but a layer of wit is precisely what prevents it from becoming an Indian Bonnie and Clyde.
Among the most hilarious scenes would the ones where Vimmi unleashes her seductive charm – first with a devious investor (Sanjay Mishra) and later with a flirty shop owner (Ranjeet). The dialogues – often peppered with spicy double meaning tints – are delivered with great mojo, erupting laughter on every repeat watch.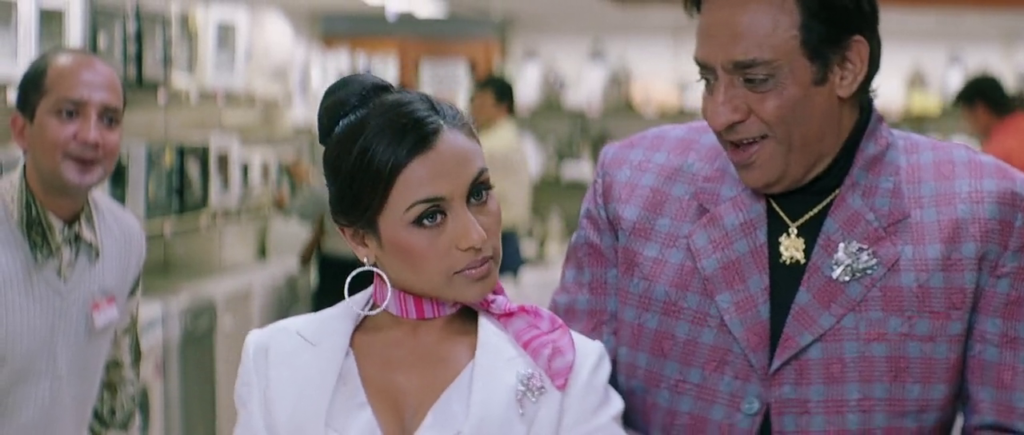 The classic cat-and-mouse chases
Amitabh Bachchan has the ability to sleepwalk through a cop's part and still appear out of this world. In Bunty Aur Babli, he is far cry from Zanjeer's iconic inspector Vijay. ACP Dashrath Singh belongs to the over-the-top spectrum here. His introductory scene wherein he burns a currency note fuses Bachchan's comfortable starry air into Singh's desi-cool persona. Clad in leather jackets, denim and a red scarf, the policeman flaunt as much style and sass as his targets (Bunty and Babli) do.
The cat-and-mouse game is complete with a chance encounter which packs in a smashing item number ('Kajra Re' feat. Aishwarya Rai). As for leads, they leave find behind the kitschiest possible mark after every theft they commit – twin hearts and an arrow styled with two B's. Beat that!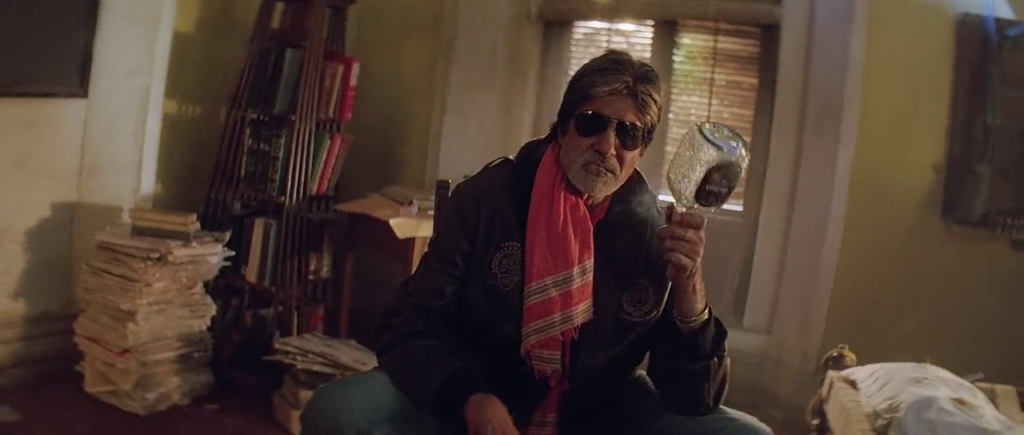 The trippy, zesty musical numbers
It wouldn't be wrong to state Bunty Aur Babli' as one among Shankar-Ehsaan-Loy's career-best. If 'Kajra Re' is iconic for its sauciness, 'Chup Chup Ke' is romantic and raunchy in equal measures. The title track becomes the perfect fitment to the protagonists' crazy outings whereas 'Nach Baliye' is one helluva energetic number. That said, the best song remains 'Dhadak Dhadak' which has Gulzar's pen at its creative best. One must also note how Vaibhavi Merchant, Bosco-Caesar and Shiamak Davar choreograph the songs with a definitive graph to each. If 'Dhadak Dhadak' pretty much sums up the characters and their desires, 'Kajra Re' and 'Nach Baliye' are golden specimens on how to picturize elaborate dance numbers. Aside from the steps (which are tasteful, nonetheless), it should also be seen how the camera makes love to the actors. The frame selection (edited by Ritesh Soni) is on-point in every musical number as is the way they use tracking shots (shot by Abhik Mukhopadhyay), zooms and lengthy shots.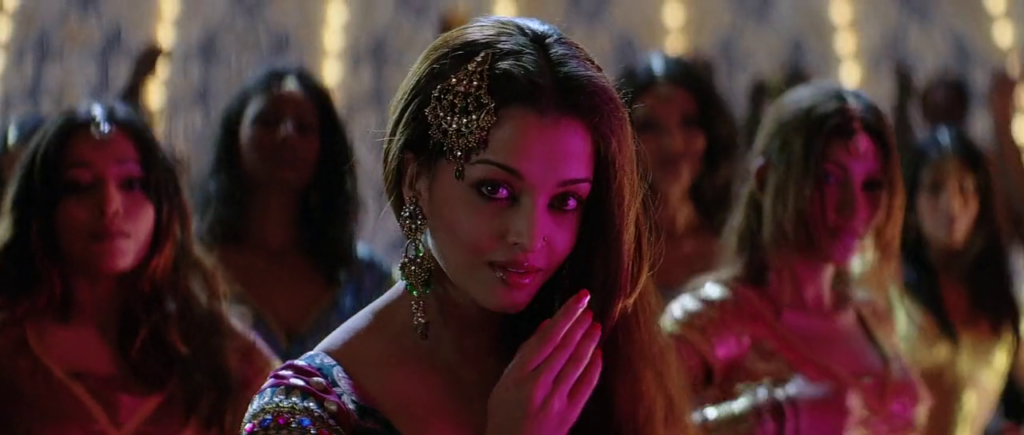 Hitting capitalists in their spines
Can we call Bunty and Babli messiahs to the poor? Perhaps not entirely. Then again, we shall undoubtedly look at them through a certain Robinhood prism. The film's hilarity is often amplified by their trusted allies who would do anything to assist in their missions. Remember the protest outside the minister's residence with placards that read, "Mera gaon, mera desh mahaan kab hoga?", "Aapko kya maloom?", "Mummyji papaji, helloji" and so on?
Rich hoteliers, shopkeepers and tourists are their regular victims and Bunty is often seen to be kind to his associates – who, in turn, refuse to divulge details about them easily. There is also a fleeting moment where Bunty-Babli leaves bundles of cash with a poor, aged couple who give them shelter.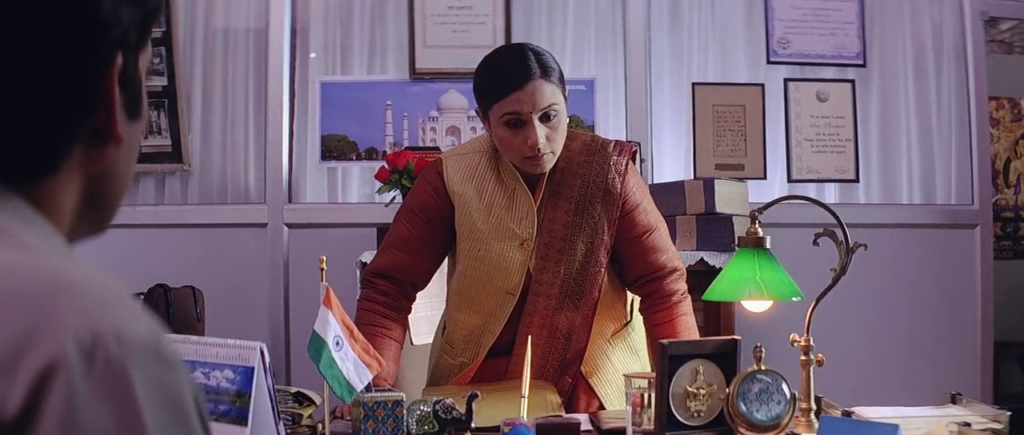 Making Indian chic the 'in' thing
One of the trendiest Indian films of the 2000s, Bunty Aur Babli is affordable chic rather. Rani Mukerji shone as Babli in her vibrant kurtis teamed up with jholas. Together with Abhishek Bachchan, her frequent masquerades in a bevy of avatars gave the film enough scope explore its sartorial possibilities. Needless to say, the costume department (led by Aki Narula) does a swell job at that.
Aishwarya Rai's (now Bachchan) purple and pink lehenga has a separate fan base, doesn't it?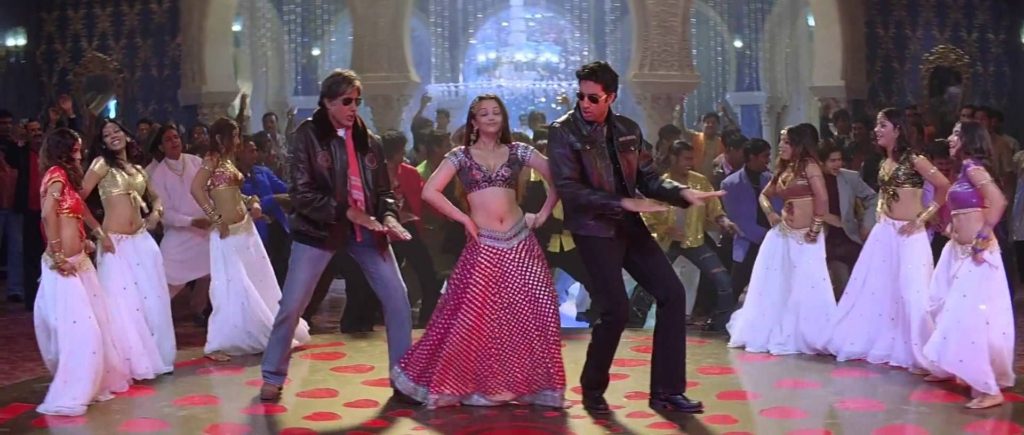 A dash of electric screen chemistry
Some screen couples are such. When they show up together, there is electricity. Abhishek Bachchan and Rani Mukerji belong to that sphere. If we watched them at their volatile best in Yuva, they are given a chance to have oodles of fun in Bunty Aur Babli.
The flip-side was seen not in Shaad Ali's film but in Karan Johar's Kabhi Alvida Naa Kehna which released a year later. Playing a couple who were unable to make their marriage work, the film left us gasping with the question, "How could Bunty and Babli be not happy with each other?"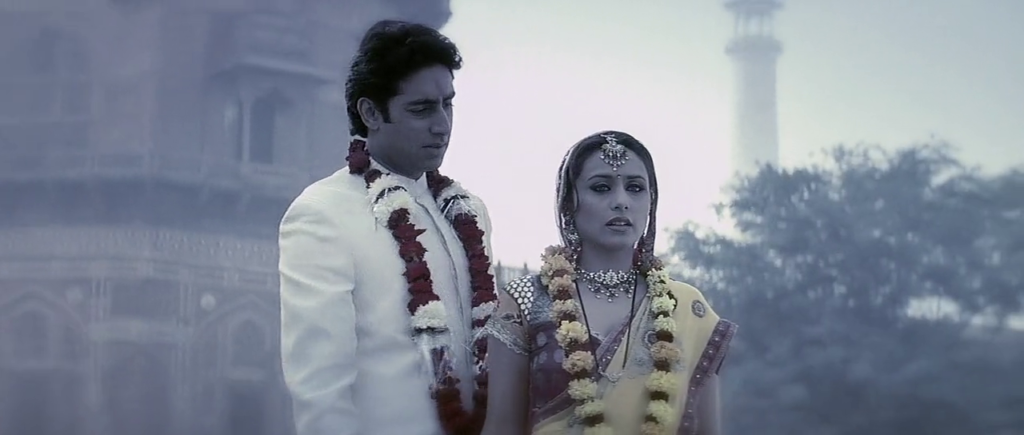 In the sixteenth year of Bunty Aur Babli, the producers of the film are gearing up with a sequel titled Bunty Aur Babli 2 which sees Saif Ali Khan as the brand new Bunty. While we aren't sure how the fresh dynamics are going to work out, especially in the absence of the original filmmaker, the idea of a fun film in a similar vein is tempting. Over to you, Aditya Chopra.
 Bunty Aur Babli is now streaming on Amazon Prime Video.