Read Time:
4 Minute, 51 Second
An attractive quality in empathetic storytellers is that they, very often, park the largeness in their ideas and put the limelight on the more humane side of things. Or else, I wouldn't have been moved by something as virtuous as a mother-son relationship in Vishal Bhardwaj's Khufiya. Of all genres, it is an espionage thriller – a taut one, at that. Yet, the film is an astute study of three mothers trying to strengthen, save, or steer their relationships with their respective sons. Based on Amar Bhushan's acclaimed book 'Escape To Nowhere', Khufiya, in totality, is an immersive work that examines the human psyche in a variety of ways in a central story packed with intricate layers.
At the epicenter of Bhardwaj's film are three women – Krishna (Tabu), Charu (Wamiqa Gabbi), and Lalita (Navnindra Behl). Krishna, who works for India's foreign intelligence agency, is keeping an eye on Ravi Mohan (Ali Fazal), who is Charu's husband and Lalita's son. Kunal (Swastik Tiwari), his school-going son, is Charu's lifeline. Having collected enough evidence of Ravi's allegiance to the CIA, Krishna suspects Charu's role in the plot – only to be proven wrong with a rude blow. Before we know it, Ravi flees to South Dakota with his mother and son, leaving Charu injured and heartbroken.
Staying true to its title, Khufiya (which roughly translates to secret) is also about a clandestine relationship Krishna develops with her protégé – a Bangladeshi woman named Heena alis Octopus (Azmeri Haque Badhon). If we look at it, theirs isn't the the most showy of bonds. The emotional connection – especially from Krishna's end – is conspicuous by its absence until a tragedy strikes. Heena dies at the hands of Bangladesh's Defense Minister, Brigadier Mirza (Shataf Figar) leaving a massive void in Krishna's life after being distanced from her son Vikram (Meet Vohra). The 19-year-old lad, of all things, wished to know the truth behind his mother's separation from her former husband Shashank (Atul Kulkarni appears in an affable cameo).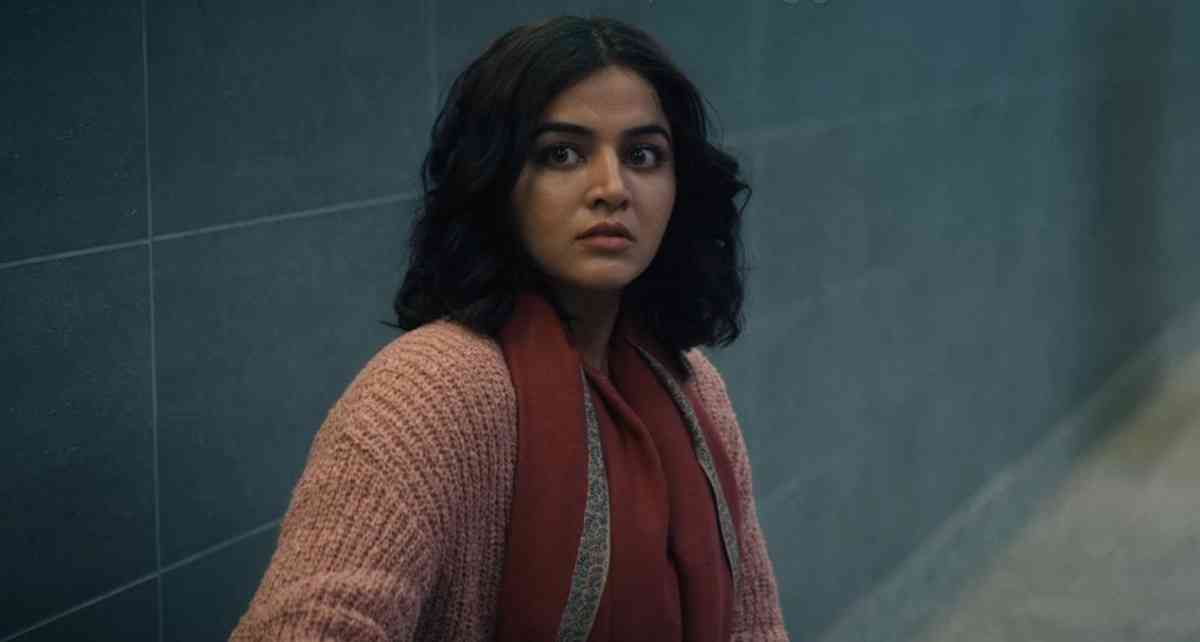 There are a lot of things happening in Khufiya's sharply intertwined story. The characters that the writers (Rohan Narula and Vishal Bhardwaj) put together are flawed and real. The plot anchored on world politics and resultant diplomatic schemes is weaved seamlessly onto a palette that also has its emotional grid in place. With a solid arc spun around Charu's mission to reunite with her son, Khufiya makes sure you remain invested with your heart and brain ticking for tenderness as well as nuances.
In what might remind you of Meghna Gulzar's Raazi or even Kunal Kohli's Fanaa to a tiny extent, Bhardwaj's film isn't half as ostentatious. There is an element of patriotism that is peppered on the top of everything, yet it never trumpets the sentiment. Charu, as she boldly states during a dangerous confrontation, is an army man's daughter and we know what her priorities are. Spicing up the plot further is a godman (a surprisingly well-cast Raghu Ram) whose 'divine intervention' intersects two warring parties in the smoothest way possible.
Bhardwaj's film works chiefly for its nuanced screenplay and its complex characters – each of whom has their respective personal truths and consciences. While the pace might seem a little off the beat at places, Khufiya holds its ground by delivering several peak points. While the interval point, as expected, is among the film's penny-drop moments, the writing turns all the more gripping in the pre-climax reminding us of Bhardwaj's knack for keeping us immersed purely via terrific screenwriting.
The filmmaker is duly aided by the DOP (Farhad Ahmed Dehlvi) who projects a tense yet lived-in surrounding in India and the USA. Masterfully edited by veteran A. Sreekar Prasad, the unconventional timeless adds volumes of intrigue while paying justice to individual character arcs. Bhardwaj's OST is stellar with each song – although not full-fledged spectacles – maximizing the drama to the fullest.
ALSO READ: 'The Blue Umbrella': A Vibrant, Magical Tale With a Hint Of Suspense
The performances, without a doubt, are intelligently delivered. Quietly and confidently, Tabu is maturing into the greatest living actor in India and Krishna is yet another feather on her well-decorated cap. Wamiqa Gabbi, an able performer, has always struck me as 'the good actor who looks a bit like Vidya Sinha'. Personally, I would no longer associate her with the resemblance as she delivers a spellbinding act which is easily her best so far. Navnindra Behl is shockingly good as the ruthless mother. The conversation she has with her son upon Charu's reappearance is gutting to the core. Ali Fazal makes a strong impact as Ravi despite lesser screen time. The actor's fluid body language and intense close-ups, even in a blink-and-miss interaction with his screen wife around the midpoint, prove his mettle once again. Bangladeshi actor Azmeri Haque Badhon has an alluring presence and her portrayal of Octopus is suitably haunting. Shataf Figar is perfect in a small part and he breathes fire in the opening act as well as in the family dinner sequence. Ashish Vidyarthi, who plays KM's superior, is a neat and highly watchable addition to the cast.
Khufiya begins and ends on high notes. Vishal Bhardwaj's characters make sure that they evoke all the intended emotions in us. This is not to say whatever transpires in between is subpar – they are not. Khufiya, for me, is akin to a dish I prepared which gave me the biggest highs as I ripped the packages with glee and later when I garnished away to glory. And yes, the end product, much like Khudiya, was delectable and faultless to a T.
Rating: ★★★★