Read Time:
4 Minute, 46 Second
A women's buddy comedy is all over the internet. It's bold, brave, and no-holds-barred from the looks of it. The marketing material showed us a funky world that belonged to its women and everyone else just living in it. Thank You for Coming in the most obvious of ways appeared to be a made-to-order Sonam Kapoor fare with tons of brands, colors, nail paints, and male bashing. Debutant Karan Boolani's film, surprisingly, isn't all of it. Instead, it's about sex. It talks about orgasm – something that statistically 70% of women do not experience in their lifetime as only 10% of men know how to do "it". Well, well.
Kanika Kapoor (Bhumi Pednekar) is a Delhi woman whose profession is undiscussed but we know every detail of her sex life. Hogging every running frame of the film, she is in the deadly 30s and is slowly sinking into despair. Her Veer Pratap Singh (the Bollywood equivalent for 'Prince Charming') is anywhere in sight and she hasn't experienced the ecstasy that orgasm is. While anti-feminists might dub the discussion as obscene and women seeking orgasms as an urban phenomenon, Boolani's film gives his lead the agency to seek what she wants.
It's not that Kanika doesn't have enough men in her life. The prime contender is Jeevan Anand (Pradhuman Singh), an average Delhi man – sexually inexperienced but successful and head over heels in love. The younger contenders are Arjun (Karan Kundrra as the atypical Delhi dude sans anger issues) and Rahul (Sushant Divgikar, who has a secret to reveal). Adding a timeless sheen to the pack is an elderly professor (Anil Kapoor) whose greys and love for Gulzar are tantalizing to the same measure. As every Devdas-loving millennial would worry, his almost-thirty son might call Kanika 'chhoti maa' if she says yes to his father's offer to tie the knot.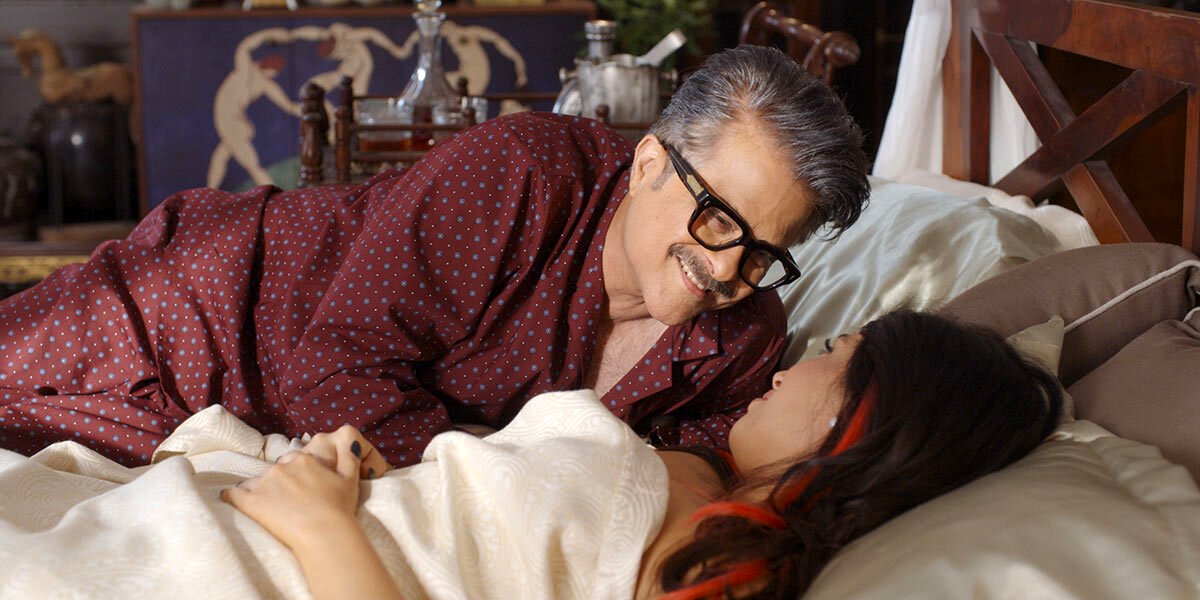 If her conservative grandmother is hell-bent on getting Kanika married at the ripe age so that she produces 'natural' babies and not 'frozen' ones, her mother – a rebel – is unmarried and has an active sex life. The family, this way, homes three women with different theories of settling down.
Kanika's lifelines are her friends Pallavi (Dolly Singh) and Tina (Shibani Bedi). The trio is often seen at loggerheads with a socialite named Neha (Kusha Kapila). A new acquaintance named Rushi (Shehnaaz Gill) believes Kanika is a lot more than she thinks. Besides calling herself 'happiness', the buoyant 23-year-old is seen everywhere – especially in spaces Kanika does not want. It isn't the ideal of female gangs as the film only wants to serve its leading woman. The one who gets lucky is Rabeya (Saloni Daini), Tina's school-going daughter who ends up in a big mess.
Thank You for Coming has sex as its crowning factor. Its women have experienced various sides of the act – the joy (or the lack of it), fidelity, sanctity, scandals, and a lot more. The film is also assertive that although the act involves a man, sometimes you have to trust your hands. The screenplay (Radhika Anand, Prashasti Singh) contains significant sex talk – both silly and serious – and it is refreshingly from a female point of view. The film's ideal to smash the patriarchy, however, ends up in a shallow pool as its narrative nosedives in a messy finale. Kanika's one-woman revolution may sound fancy on paper but the execution is far from convincing.
Karan Boolani's film's best stretch is the third act. Suspenseful, fun, and substantially dramatic, it sees Kanika go on a quest to uncover the big mystery – where did that orgasm come from?
ALSO READ: 'Veere Di Wedding' review – Girls, Uninterrupted
Bhumi Pednekar is a riot as Kanika in Thank You for Coming. She seems to be having great fun and it helps in reflecting the frustrations of a single woman to perfection. Dolly Singh, Shibani Bedi, and Kusha Kapila are very good although they simply play out their popular social media selves. Shehnaaz Gill is a natural as she springs sunshine whenever she appears on the screen. Natasha Rastogi grabs a small yet meaty part with a scene or two to shine. Ditto for Dolly Ahluwalia who is completely at home with her distinctive sense of humor. Anil Kapoor's widower act is a big hoot. I had to chuckle when his domestic help casually enquired whether he and 'baby' would be eating any soon. Pradhuman Singh, too, is a charmer and his 'Kyonki Saas Bhi Kabhi Bahu Thi' reprise is among the film's notable highs. Gautmik stands out in a small yet crucial part whereas Sushant Divgikar bags his deserving mainstream limelight.
Thank You for Coming is excessively chatty and is far from perfect. At times, consecutive sequences are so packed with lines that you take a while to grasp the heavy-duty messaging in them. The run-time is short and the narrative is fast-paced thereby rendering it a certain Hollywood buddy film verve. Boolani's film makes for an easy watch as long as it remains in the fluffy territory. The moment it reaches out to flag-bearing activism, the film loses its grip. That said, Bhumi Pednekar's film is a decent kickstart to a genre that does not exist in Hindi cinema. I could sense the discomfort among the male viewers when someone spontaneously blurted out at the interval, "Lo, koi bajake chala gaya aur pata bhi nahi kaun hai," (Someone b**ged her and she doesn't remember who he was). May more Bollywood films trigger the male ego in this fashion.
Rating: ★★★