Read Time:
12 Minute, 12 Second
"Aankhon mein hain bahaarein, dil mein khiza…" [It is as if spring blooms merely in the eyes, but in the hearts there's autumn]. Javed Akhtar wrote for the male protagonist in Ashutosh Gowarikar's Jodhaa Akbar. Reflecting the thoughts of an emperor who is slowly being enticed by his ethereal new bride, there couldn't have been any better words.
As far as history goes, Akbar is someone with disparate faces. In a day and age where attempts are rife to undo the Mughal Empire's role in constructing the present-day Hindustan, Jalaluddin Mohammed Akbar is one ruler whom we have memories of. The earliest lesson would be that of an everyday high school student amused by the imposing Mughal architecture, Babar's fiery conquests, Shahjahan's romance, Humayun's incapacity, Aurangzeb's brutality and Bahadur Shah Zafar's irremediable failure. Beyond all, we remember the Mughal Sultanate for Akbar's benevolence. With the propounding of Din-i-Ilahi as a religion that converged the essence of several faiths, the much-admired ruler easily enjoys the biggest goodwill of them all. When Ashutosh Gowarikar announced his romantic epic, Jodhaa Akbar, anyone who was fascinated by the historical events of the times must have been curious. For a fact, the elementary history chapters comfortably ignore the role of women in the respective eras – let alone talk about the emperors and their multiple queens.
As the film turns 10 in February 2018, here are a few observations from the film's central romance while also touching on certain tidbits from actual history.
Who was Jodhaa Bai?
More popularly known as Harkha Bai (originally named Heera Kunwari), Akbar's favourite queen was of Rajput origins. Her name has been recorded in ancient texts as the ones mentioned above and never as Jodha/Jodhaa. The title Mariam-Uz-Zamani was bestowed upon her post the birth of Prince Salim (later Emperor Jahangir) as prophesied by a godman from Fatehpur Sikri.
Known for her proven skills in diplomacy and international trade of garments and condiments, Mariam-Uz-Zamani was a powerful minister and one of the most significant people in the Mughal court. None of the available sources, be it Akbarnama, Tuzk-e-Jahangiri or those by European travellers, from the era mention her name as Jodha.
However, Emperor Jahangir married a princess from the province of Jodhpur in a similar political alliance. Named Jagat Gosain, the queen died at the very young age of 14 and was often referred to as Jodh Bhai, perhaps signalling her provincial roots.
Nevertheless, filmmaker Ashutosh Gowarikar's decision to base his epic on a queen called Jodhaa Bai is, in all probability, an exercise of his artistic liberty. Respecting his choice, one can't deny how his lead female protagonist embodies everything that Mariam-Uz-Zamani stood for. She was one celestially beautiful and wealthy queen who had earned great goodwill in the Golden Triangle (Delhi-Jaipur-Agra), besides living a long life of more than 80 years.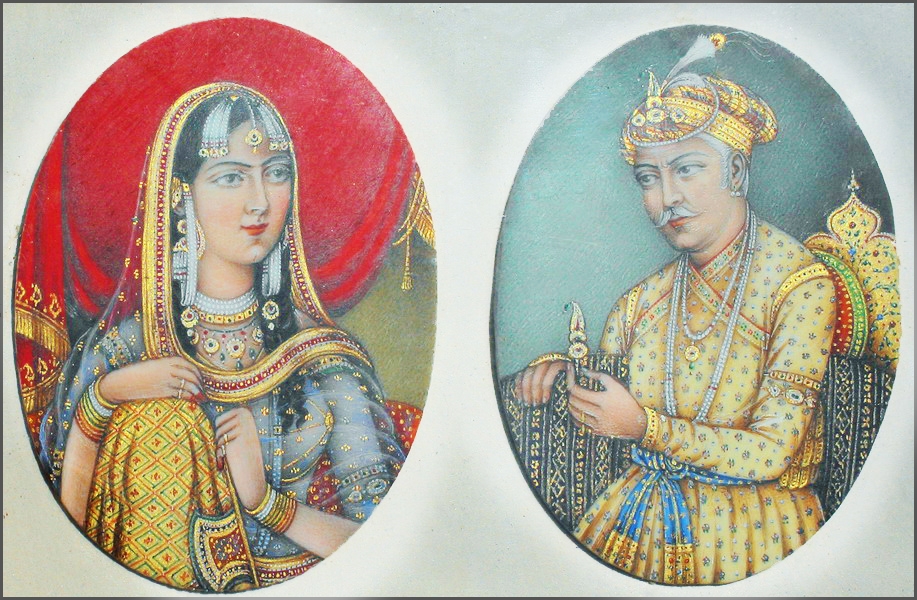 Akbar and Jodhaa, Until Then in Hindi Cinema
Jodha Bai became an everlasting part of Hindi film history when Durga Khote immortalized her in K. Asif's celebrated historical romance Mughal-e-Azam. Somewhat diminutive as far as Jodha's relationship with Akbar was concerned, the film left little traces of an actual romance between them. More of a portrait of Akbar's rigid rubrics to his son's forbidden affair, that film's storyline takes us back to a popular folk piece that says Akbar himself had an illicit affair with the dancer-slave-turned-concubine Anarkali. Also known to have a notorious royal harem guarded by a troop of armed eunuchs, Akbar's 'supposedly' solemn relationship with Jodha Bai was, therefore, worthy of great interest.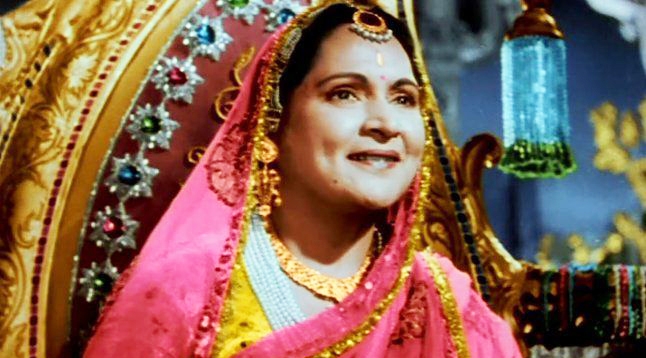 Akbar and Jodhaa from Gowarikar's Point of View…
Jodhaa Akbar was made in a decade when the rate of protests against freedom of expression wasn't as fierce as it is today. Or, at least, they didn't seem as silly in the absence of social media outbreak. The film did face objections of being factually inaccurate possibly citing a few of the above observations – all of which were deemed immaterial as the filmmaker always held the right to fictionalize the tale or go by the versions that were told in other folklore. Gowarikar, interestingly, avoids most grey shades from Akbar's persona and presents us with a sanitized version that we had familiarized from the history texts. The Rajput princess, addressed simply as Jodhaa, is educated, cultured and a picture of delicacy and poise. Both bear acceptable all-white characterizations and the filmmaker, beyond a limit, steers clear of examining possible communal elements or miscreants present in their love story. Fair enough.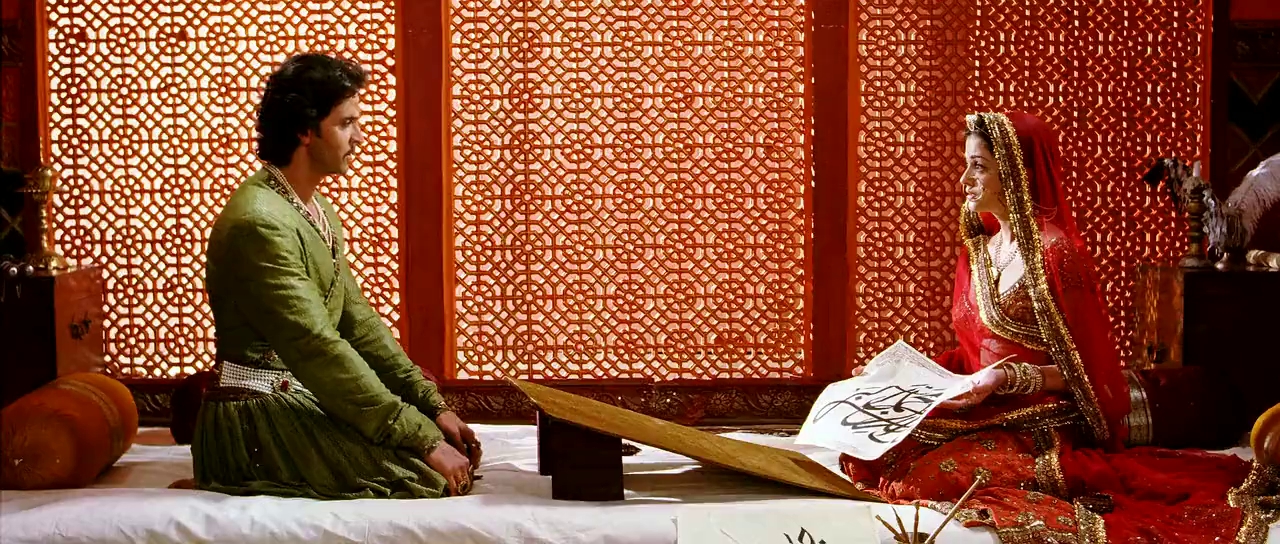 A Difficult Marriage
On a lighter note, it seems that the Rajputs always believed in counteracting disputes with a tempting nuptial agreement using their young princesses as pawns. Jodhaa's mother Padmavati (Suhasini Mulay) hands her unhappy daughter a bottle of poison with a piece of advice:
"Apman sehne se achcha hoga, isse pee jaana"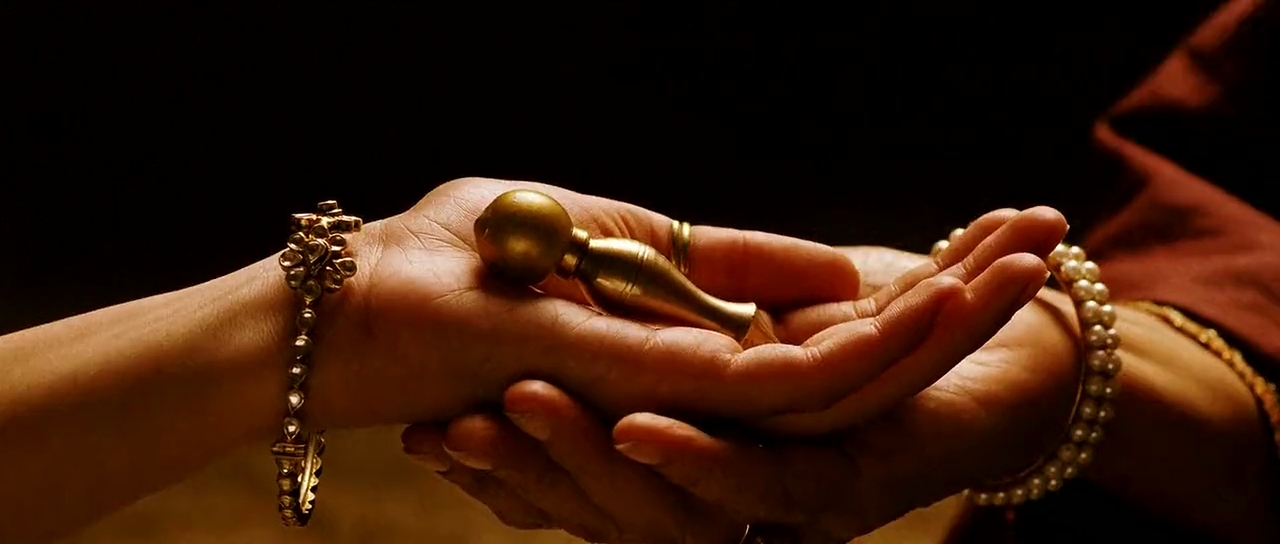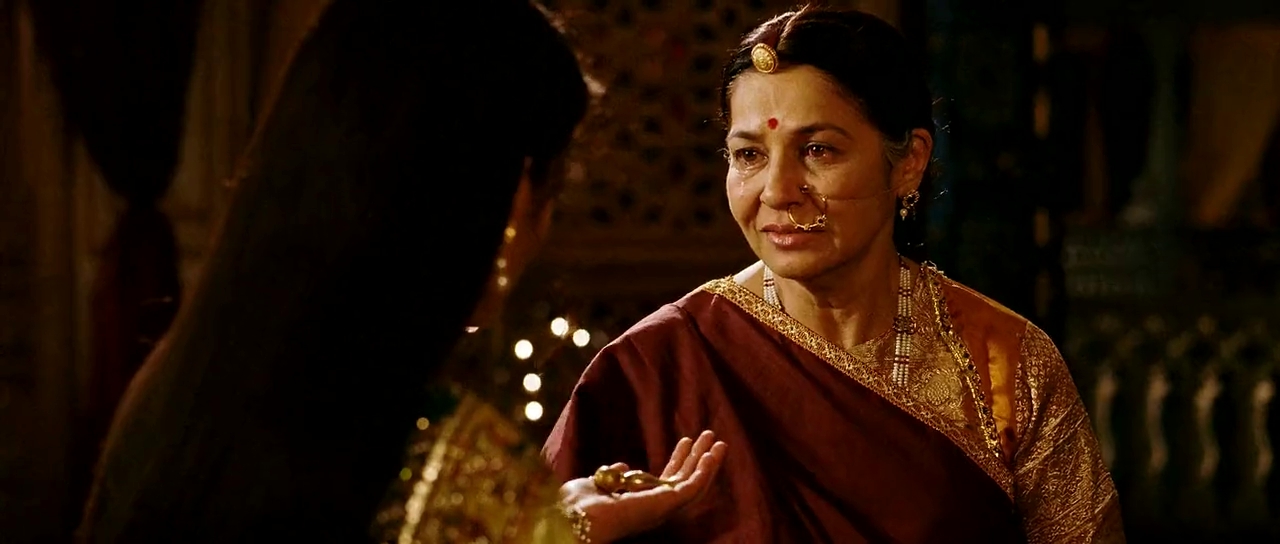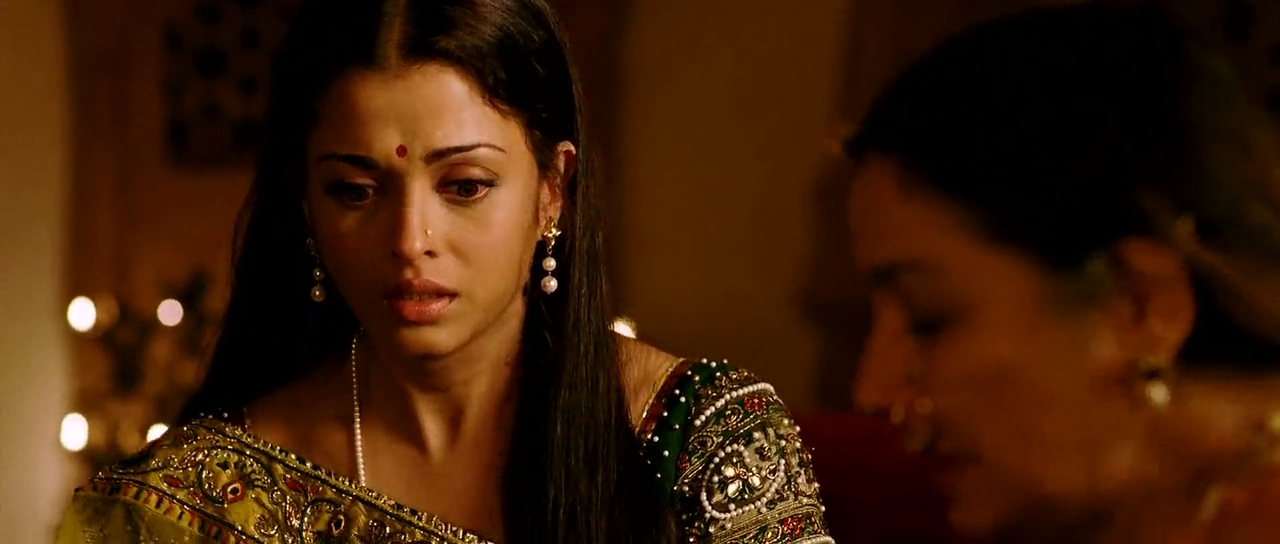 Yet another citable case in Hindi cinema has to be Gulzar's Meera which finds Hema Malini's titular character getting forcefully bound to a similar alliance. Unlike the tragic results of that story, Jodhaa and Akbar's relationship is bound on a strong foundation of love and mutual respect.
When the marriage is proposed by the elders, the young princess throws two demands at the stately king, without addressing which she wouldn't agree to the union. A man who has seen innumerable conquests being set, fought and defeated, reveres Jodhaa's well-thought desires.
Emperor Jalaluddin declares: "Aaj pehli baar hamein Rajput aan, baan aur shaan ka poora poora ehsaas hua hai…"
The wedding ceremony is nothing but a lavish feast that fuses Islamic and Hindu cultures.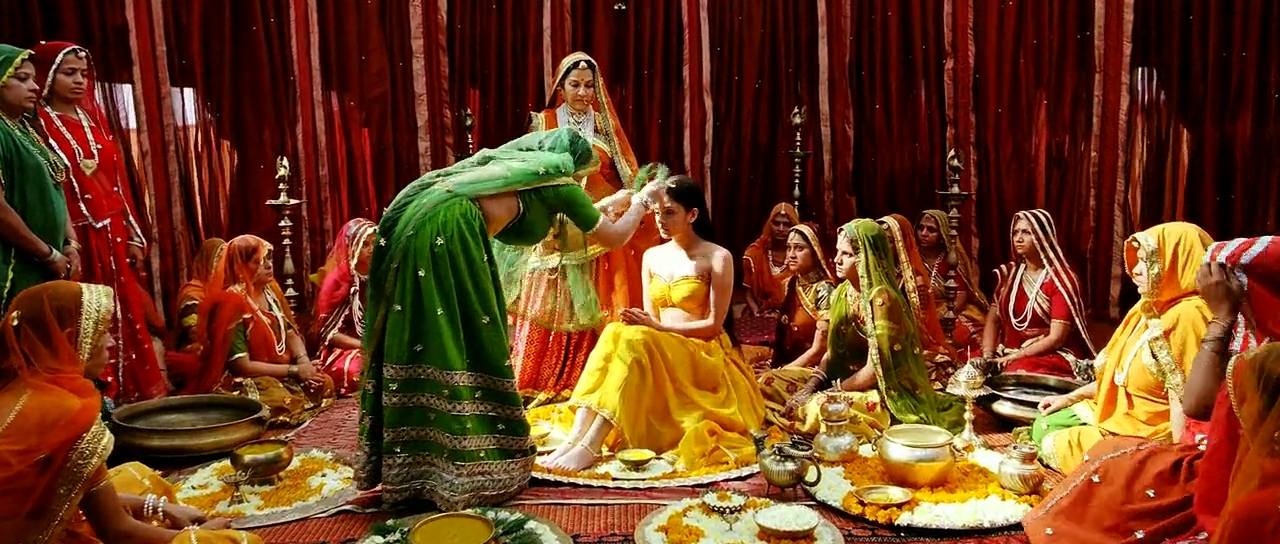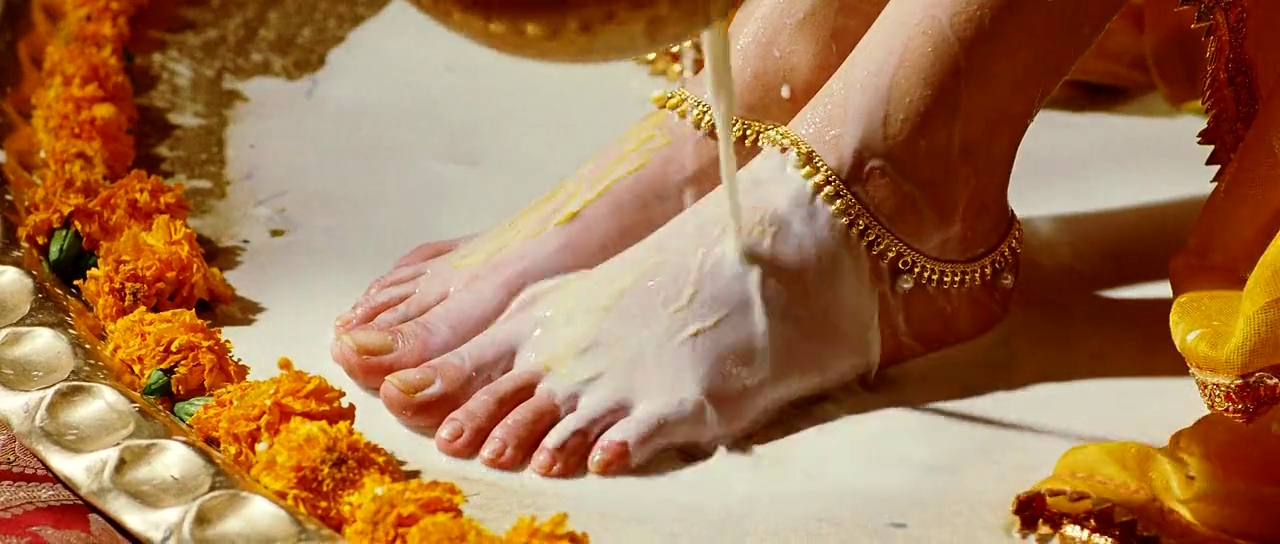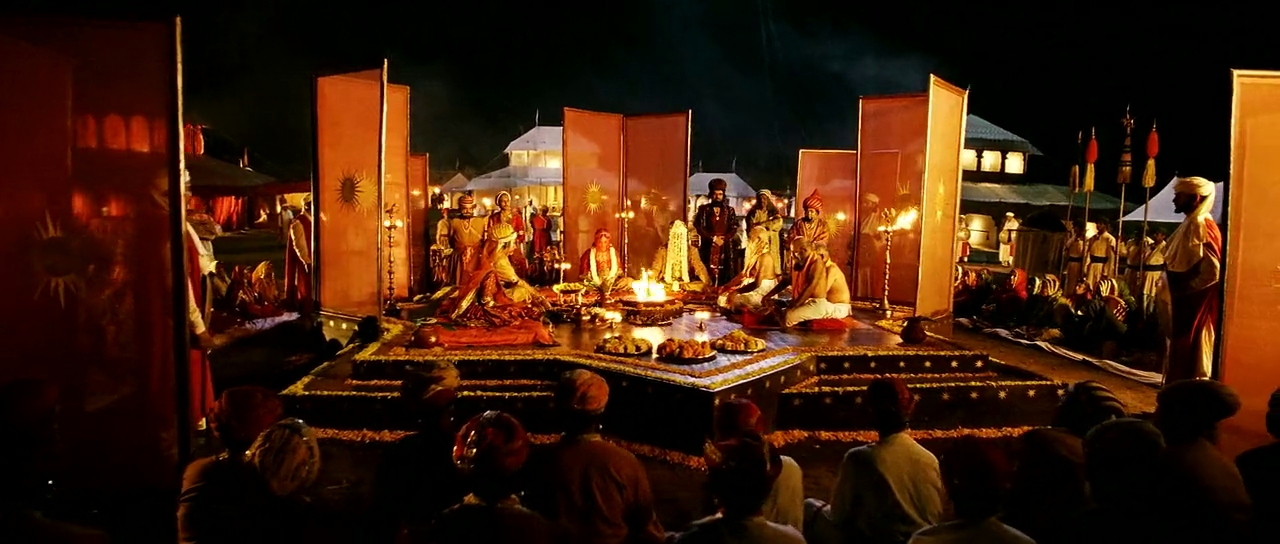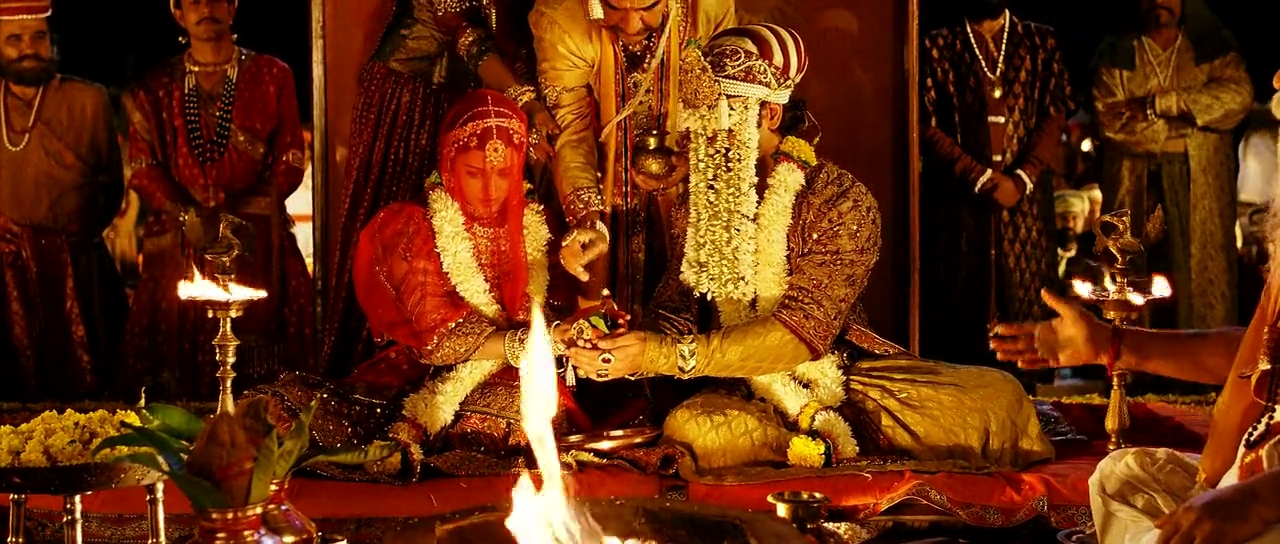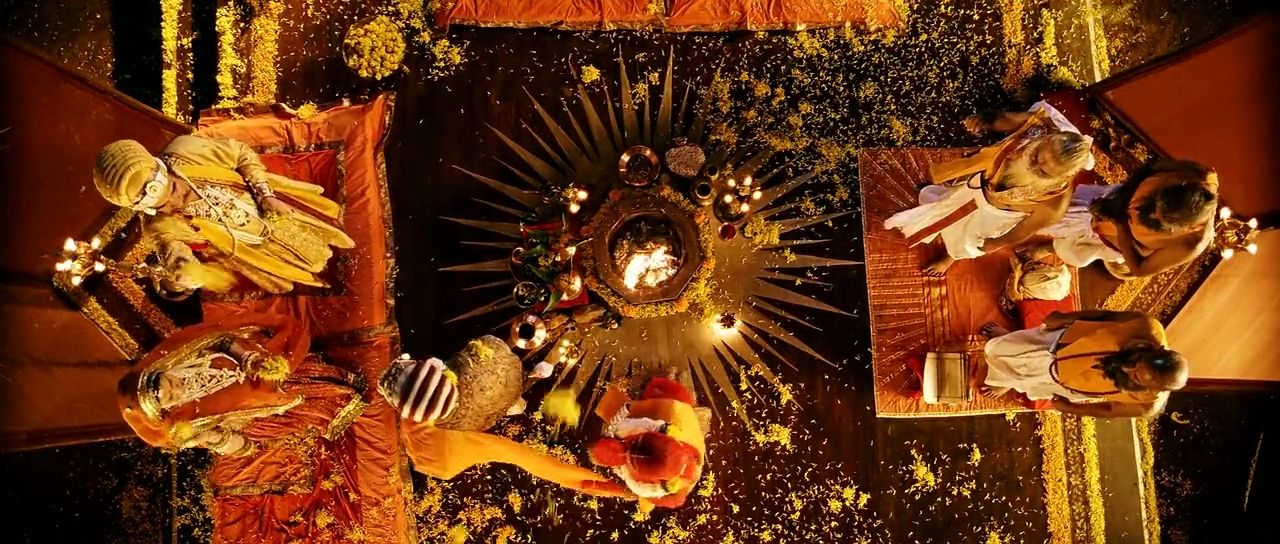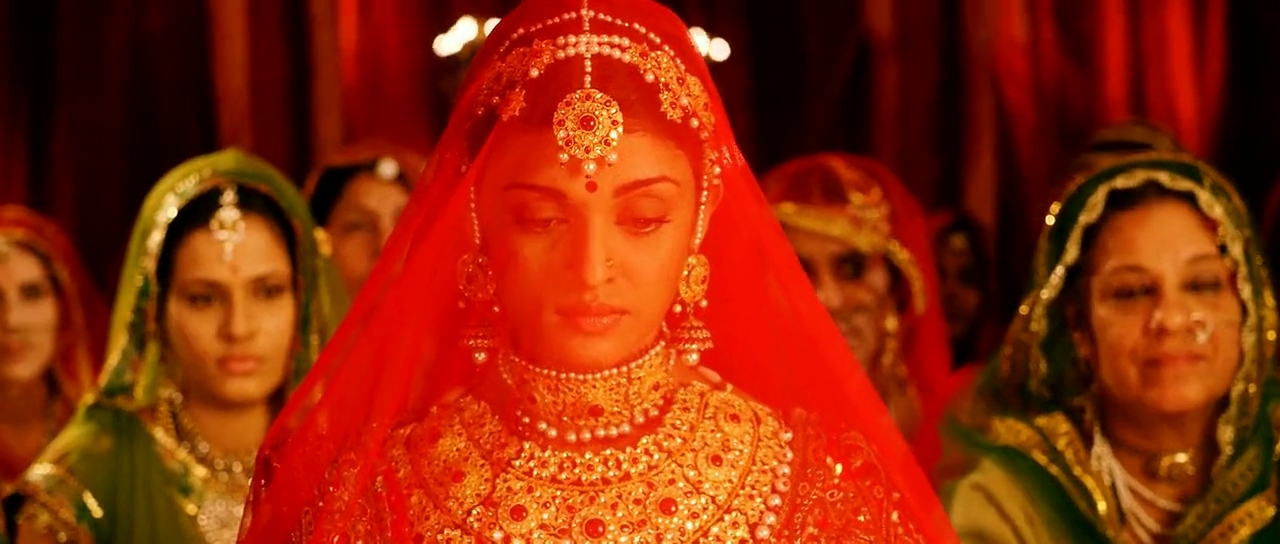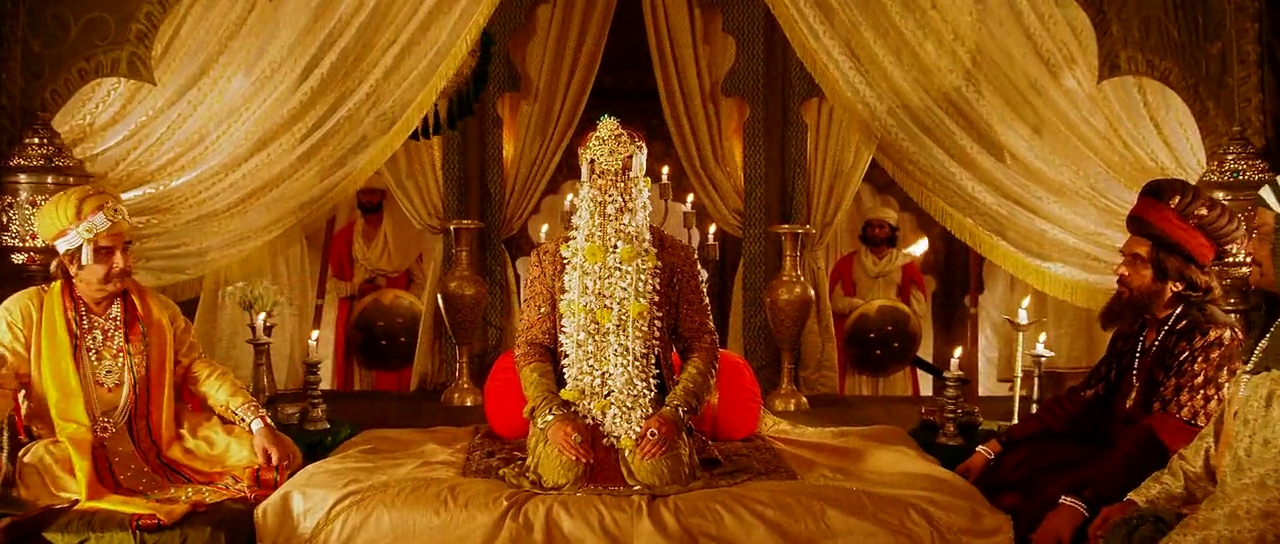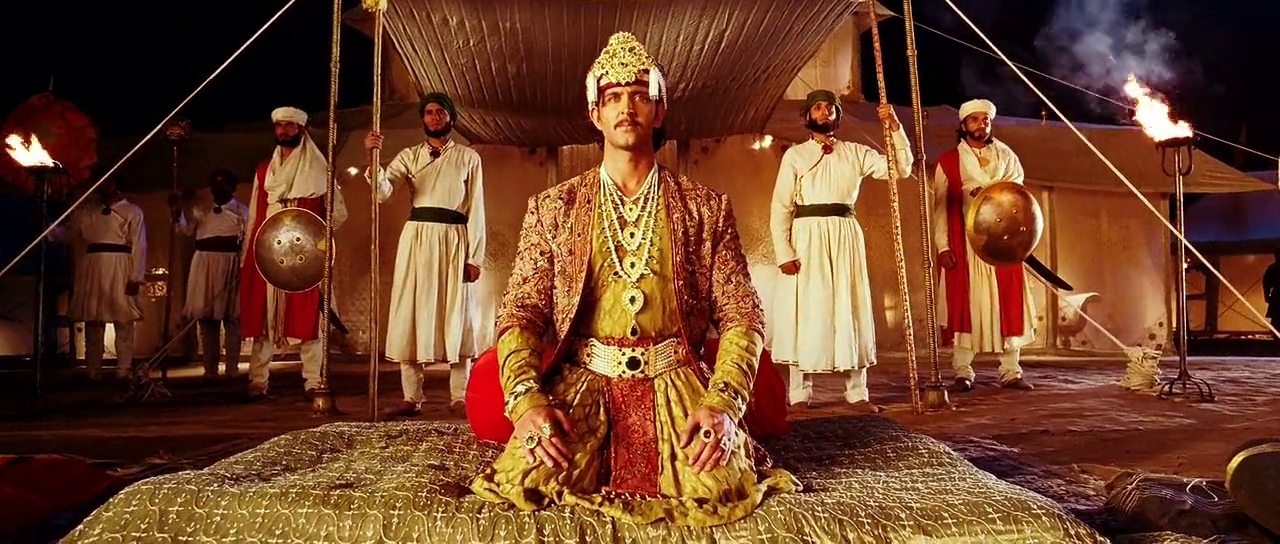 And the mandatory sobs at the Bidaai…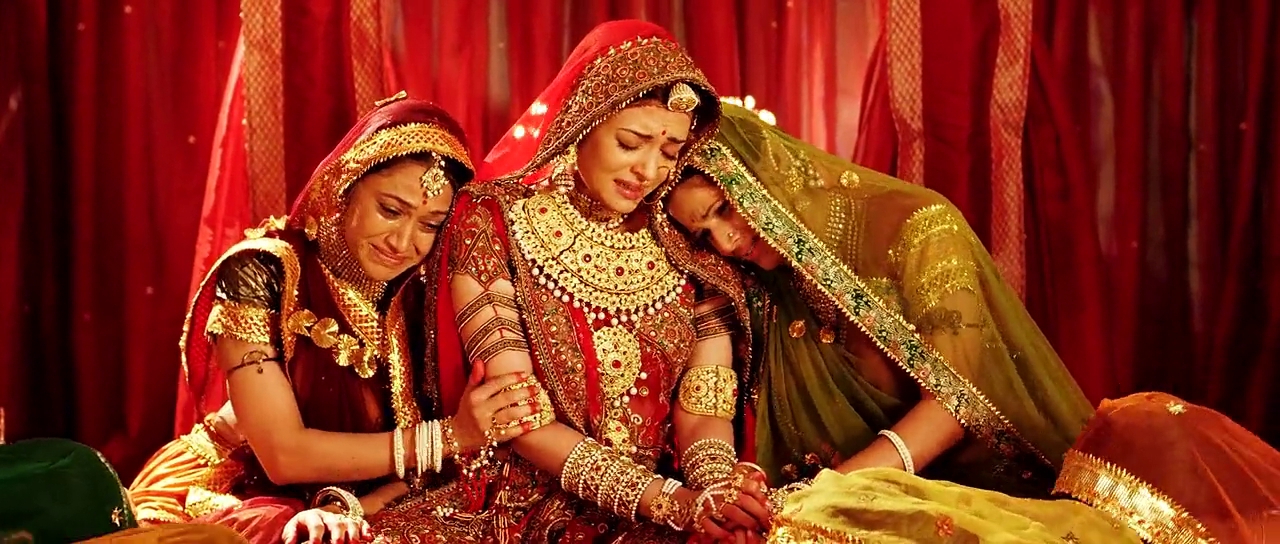 A Celebration of Gaze
Played by Aishwarya Rai Bachchan and Hrithik Roshan, Ashutosh Gowarikar possibly gets the most good-looking couple in the industry to bring his title characters to life. As a normal couple that faces initial hiccups, the duo refuse to consummate their relationship until true love took over. Till then, Gowarikar along with the Director of Photography, Kiran Deohans gives us a lavish dose of gaze ­­– male and female.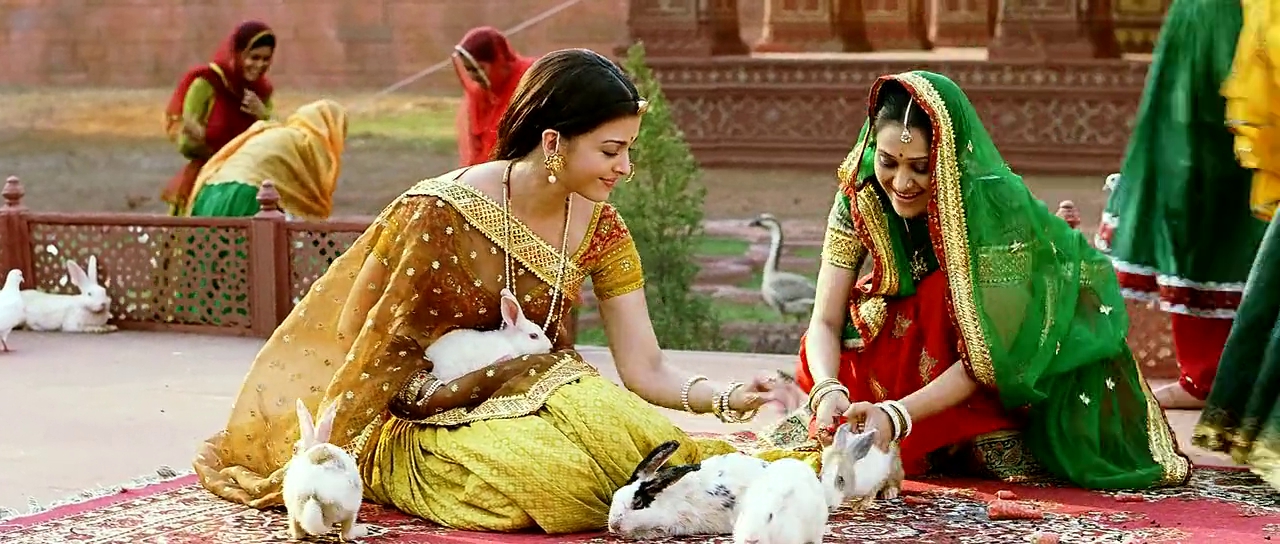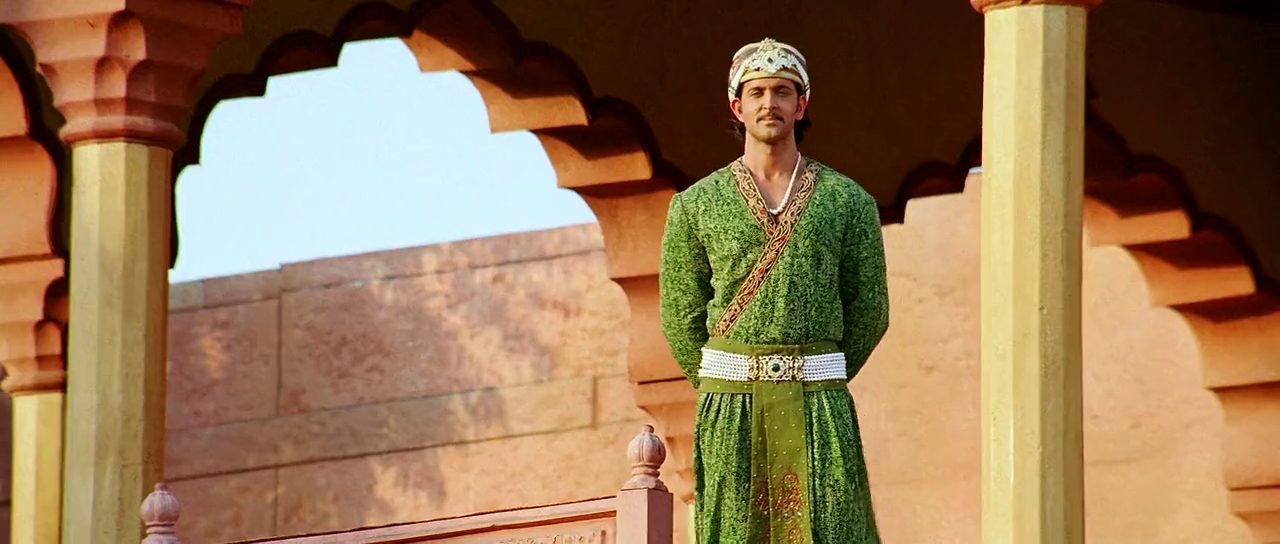 Also at the cost of sounding inappropriate, isn't it criminal not to take note of a gorgeously decked Aishwarya or the light-eyed and supremely agile Hrithik?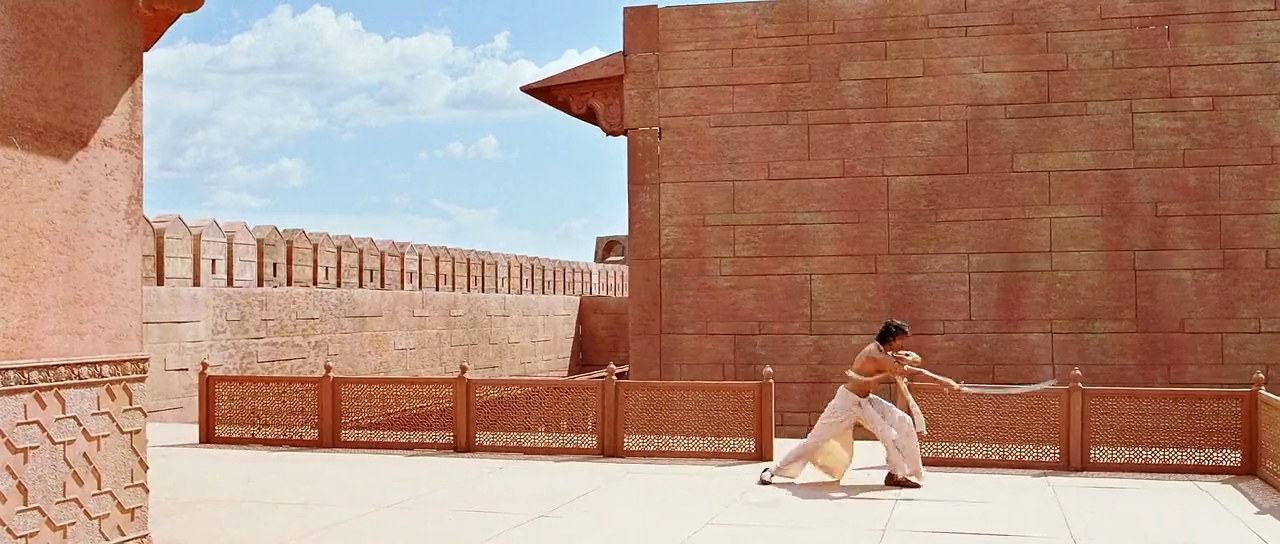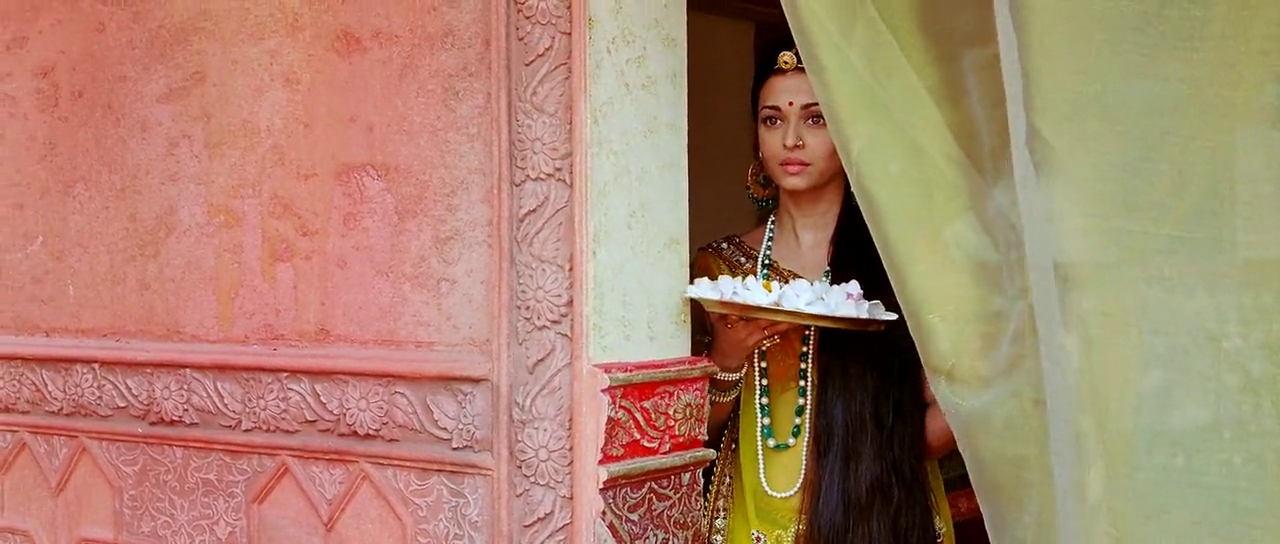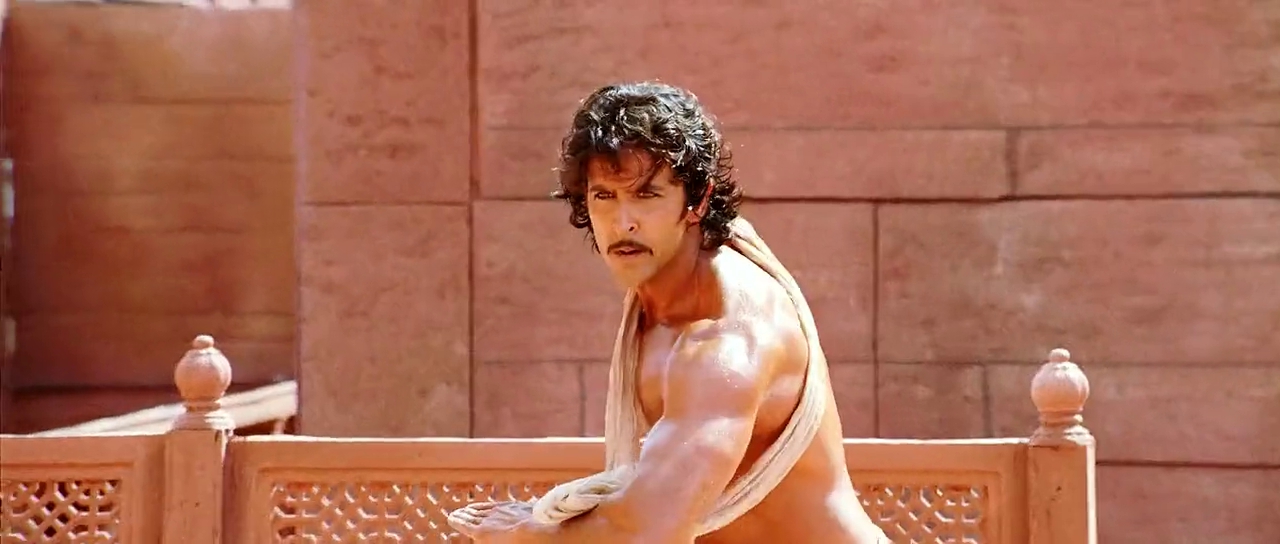 AR Rahman's Jashn-e-Bahaara in Javed Ali's honey-soaked voice has to be one of the composer's best in the Hindi language as the number quaintly provides ambience to the lovers and their accidental knotting of eyes.
No, The Royal Couple Doesn't Dance…
Most of us might have wondered why Ashutosh Gowarikar didn't make Aishwarya and Hrithik dance. Besides being known for their statuesque looks, these two actors are considered the generation's finest dancers. Why, from a commercial standpoint, did he stay away from a couple of arresting dance performances? Simply because Jodhaa and Akbar didn't have a history of shaking their legs for an audience. Now that might have sounded a little awkward but it is thankful that Gowarikar's filmmaking style didn't tread the Bajirao Mastani and Padmaavat routes.
The closest that we get is witnessing is Emperor Akbar making a light sway with the qawwali performers at his wedding ceremony.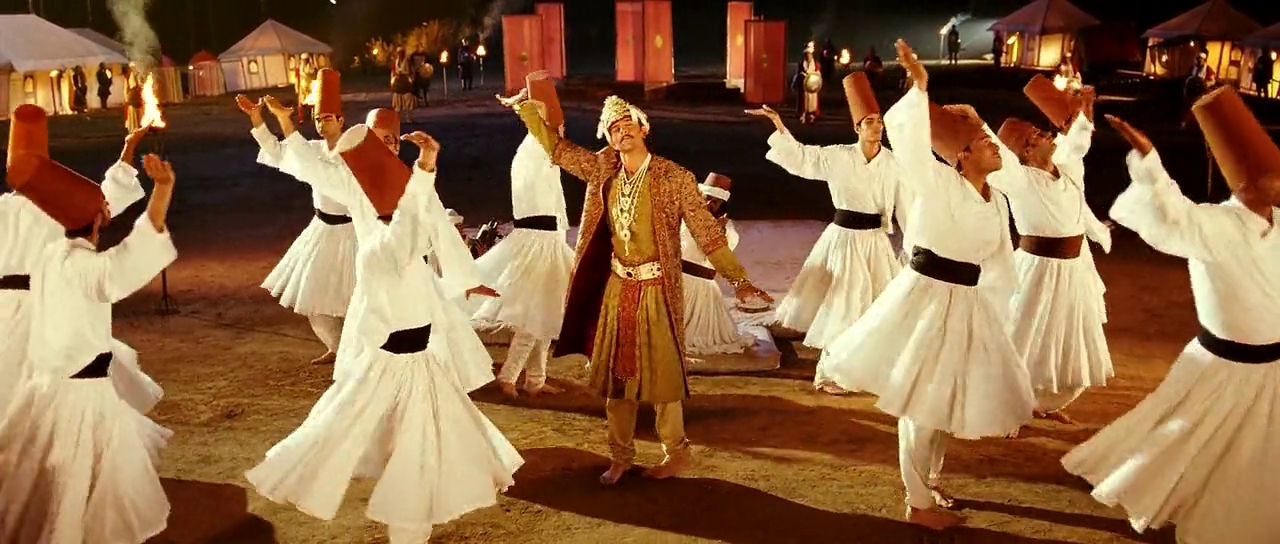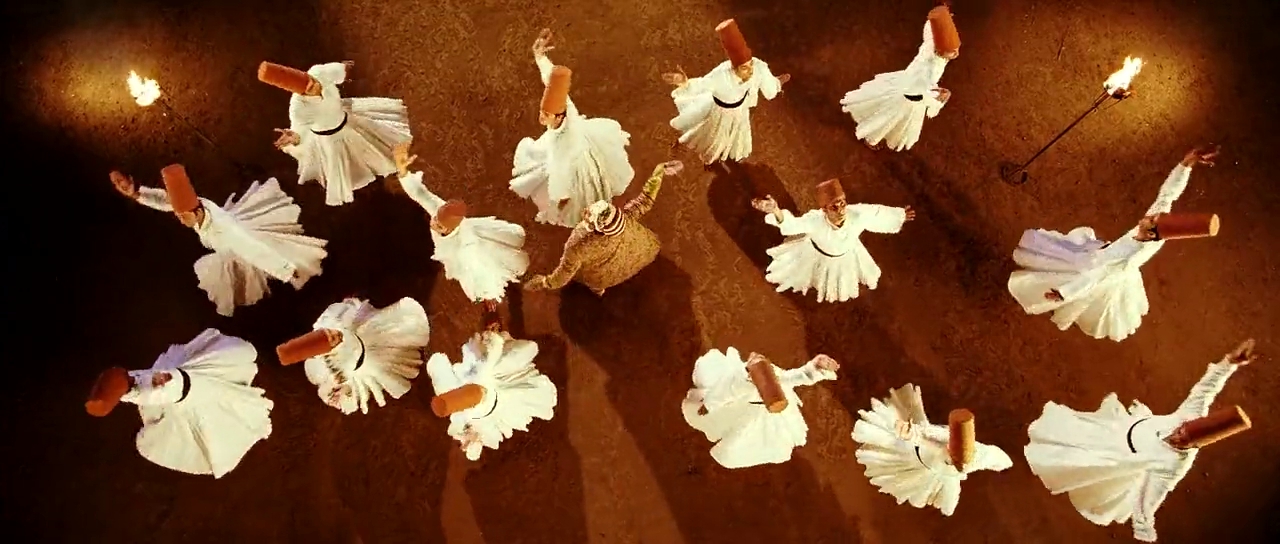 Dealing with Complicated Family Ties
Perhaps Indian marriages are incomplete sans a tiff with the wicked mother-in-law and/or a set of scheming relatives. Possibly reminiscent of the design of present-day television serials, Akbar's immediate family consists of a loving yet somewhat distant mother (Poonam Chandiramani Sinha) and an embittered foster parent Maham Anga (Ila Arun). It is the latter's conspiratorial tactics that create the sole tiff in Jodhaa and Akbar's liaison. The plot pointers are simplistic and, hence, easy to relate to. It was a delight to watch Jodhaa and Maham Anga engage in a war of words at the bawarchikhana followed by the former serving the dishes to her husband's court herself.
"Sauda hoga aap keliye. Hamare liye yeh byaah ki gaant poojan mala jaisi pavitr hai. Saans tootne ke baad hi tootegi…"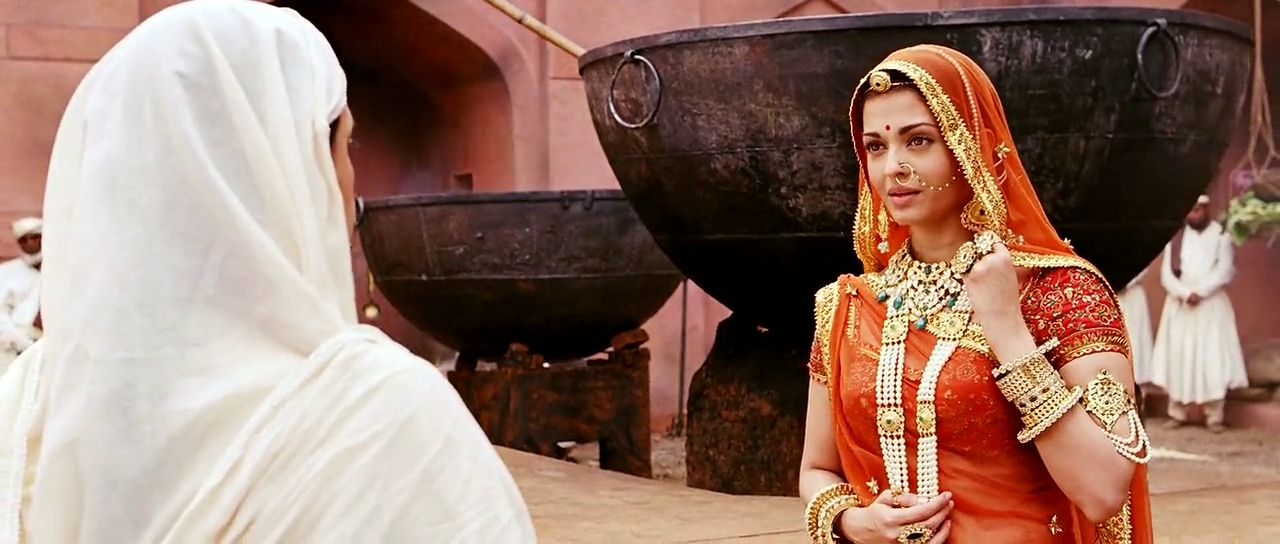 "Rishta mukkammal tab hota hai jab aulad wajood mein aaye…"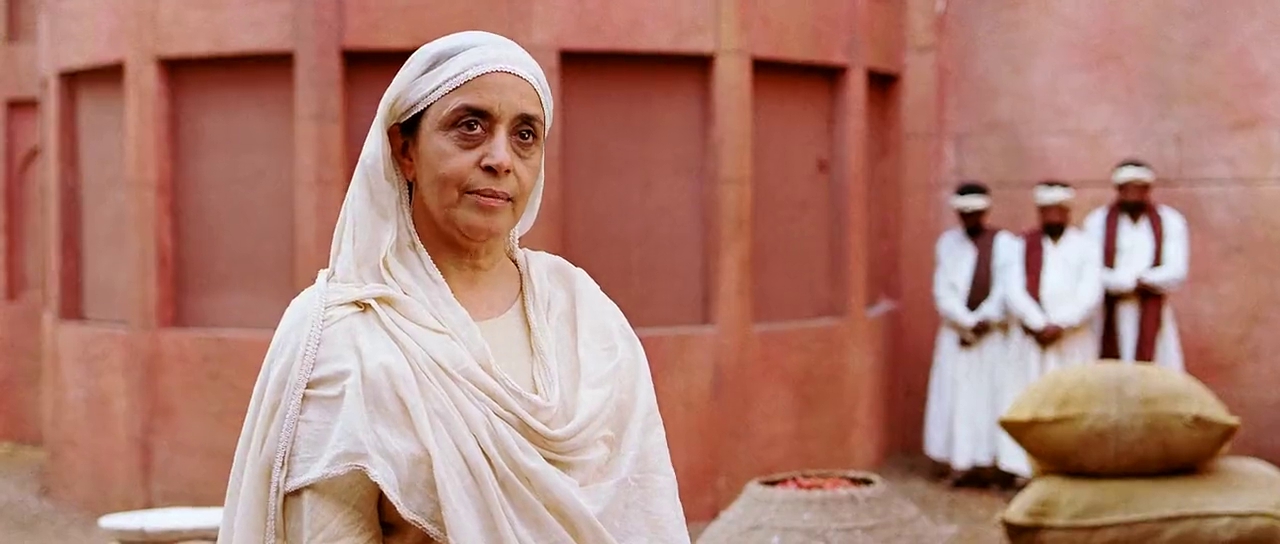 "Mughal sultanat ka lutf leti rahiye. Par uska hissa banne ki koshish mat karna…"
And the sharp stares that follow!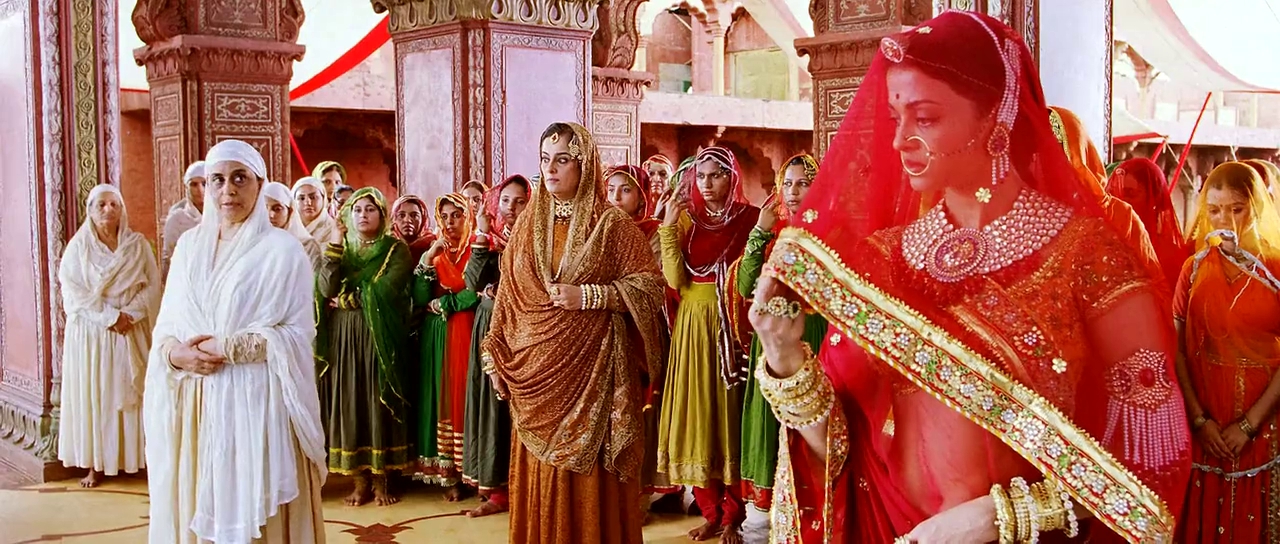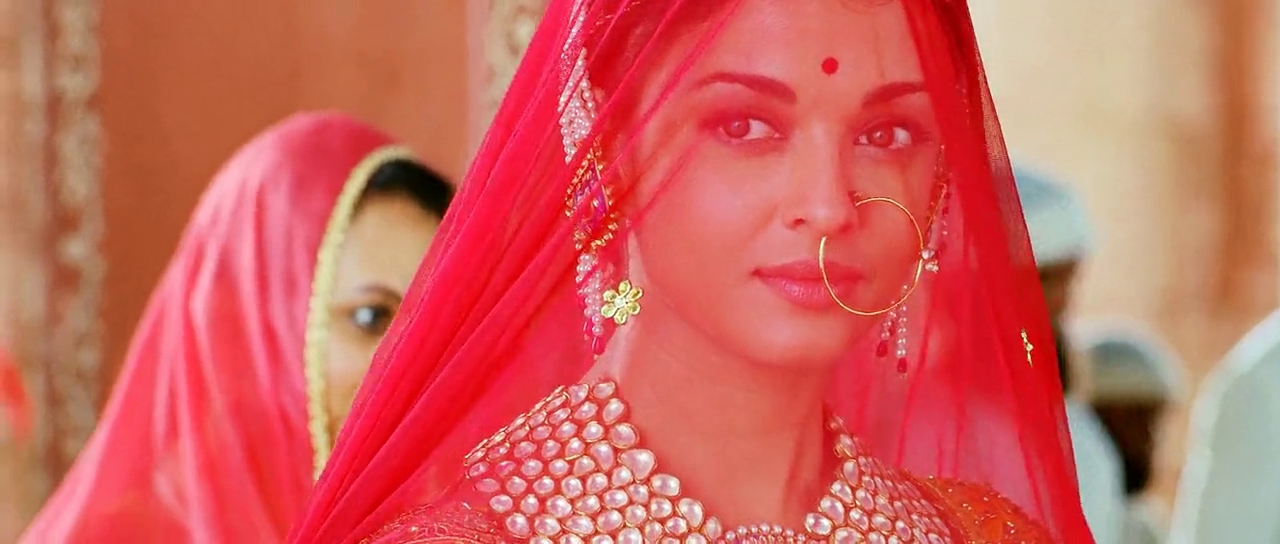 A subtle, straightforward romance
First up, there's no dance. There are no overtly melodramatic lines being mouthed. Yes, they do raise their voices when the situation demands but the performances never hit the levels of artifice. The narrative isn't excessively poetic either.
Jodhaa Akbar is the kind of love story that you will relish with a lopsided smile as opposed to a wide grin or a feeling of complete awe. You may not blush and go baby pink in your face. Then again, Gowarikar's characters voyages from hesitant infatuation to a passionate romance, which in itself is worth a hundred watches.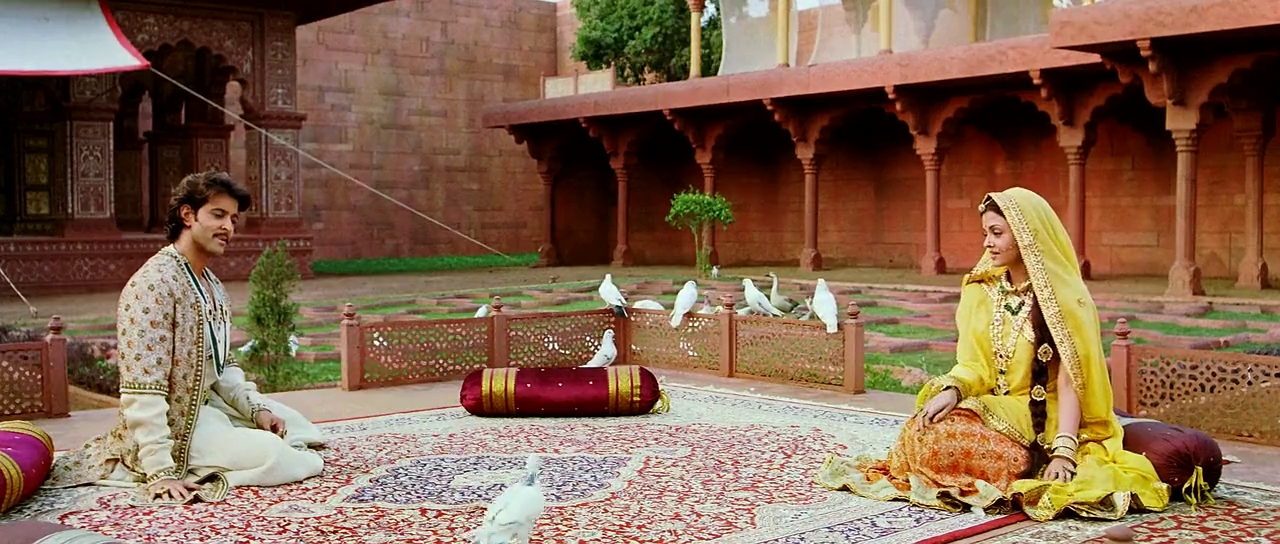 The Exchange of Cultures
Adding more hues to the already delectable tapestry of an ideal companionship, Jodhaa and Akbar are shown to exchange their respective cultures. I must add that it evokes a certain disbelief when an otherwise illiterate Akbar quotes a Persian proverb. Still, when the couple begins to accept each other for their individualities, the story – more or less – sells itself to us.
Take the lovely scene where she does the pooja of Lord Krishna as a clueless Jalaluddin looks on. Then she tells him what to do…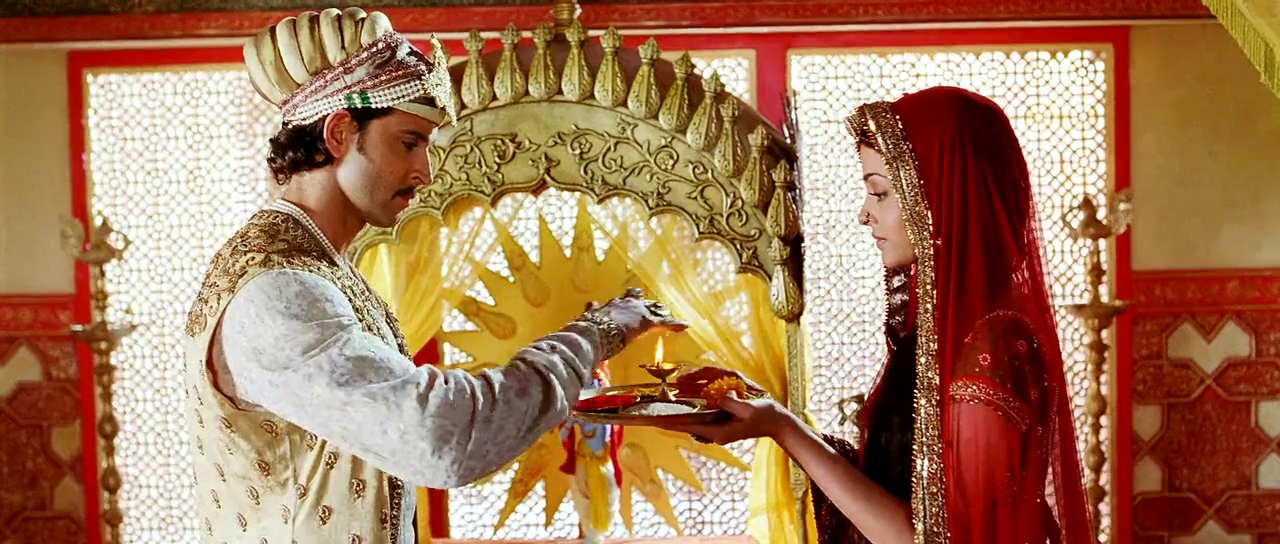 This is when a love-struck Jodhaa pens his name in Urdu, a language that she attempts to learn in order to be closer to her husband.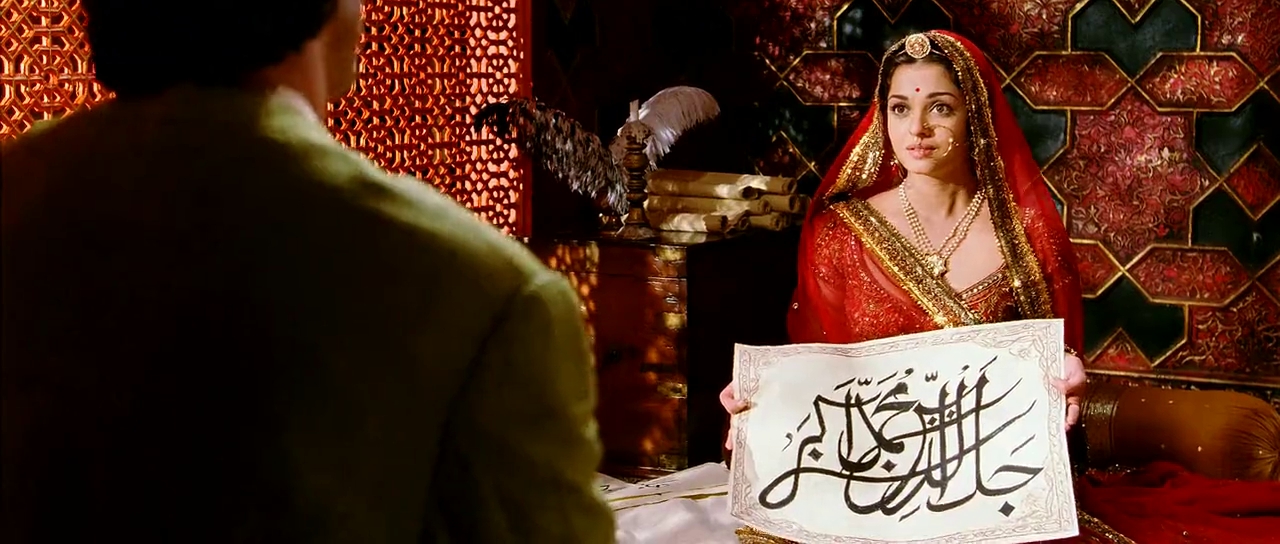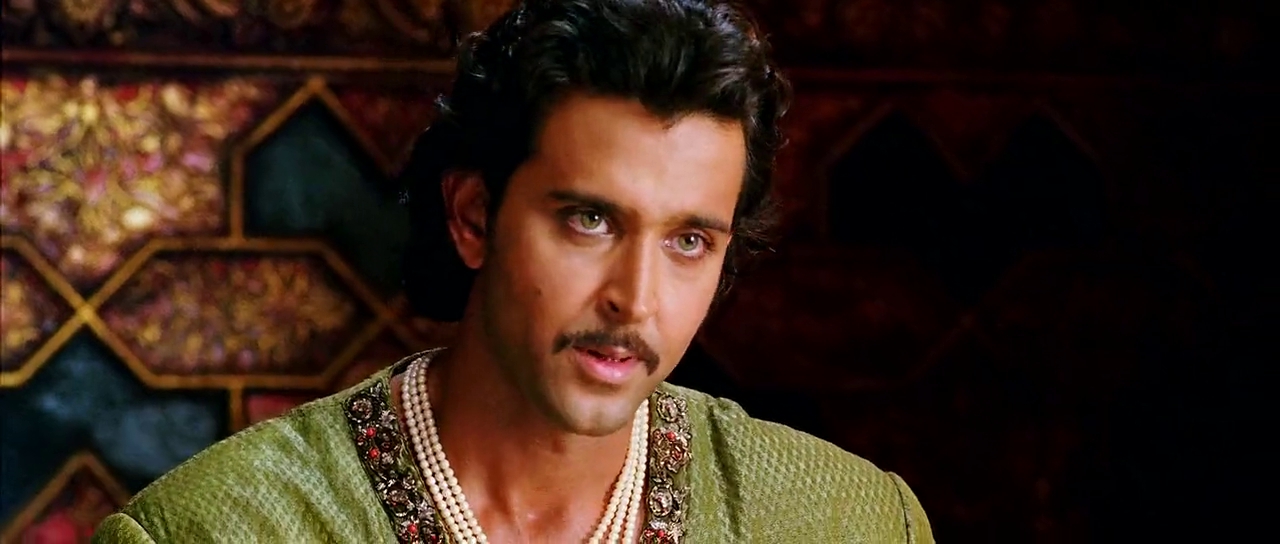 When Akbar was challenged to find his bride amongst a troop of women in ghoonghats.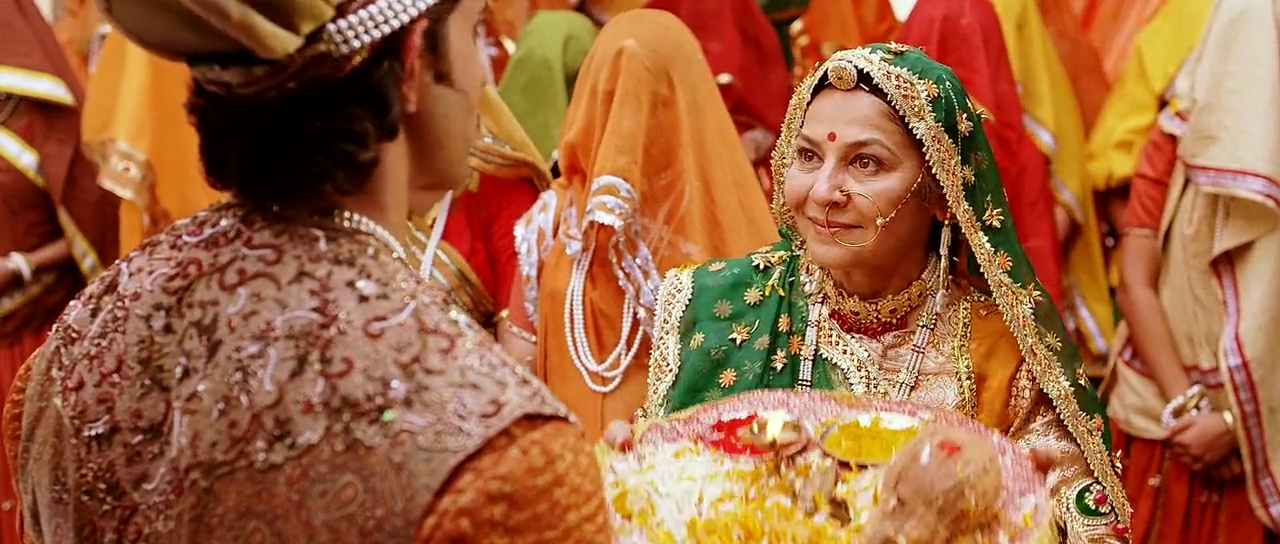 He does win hands down!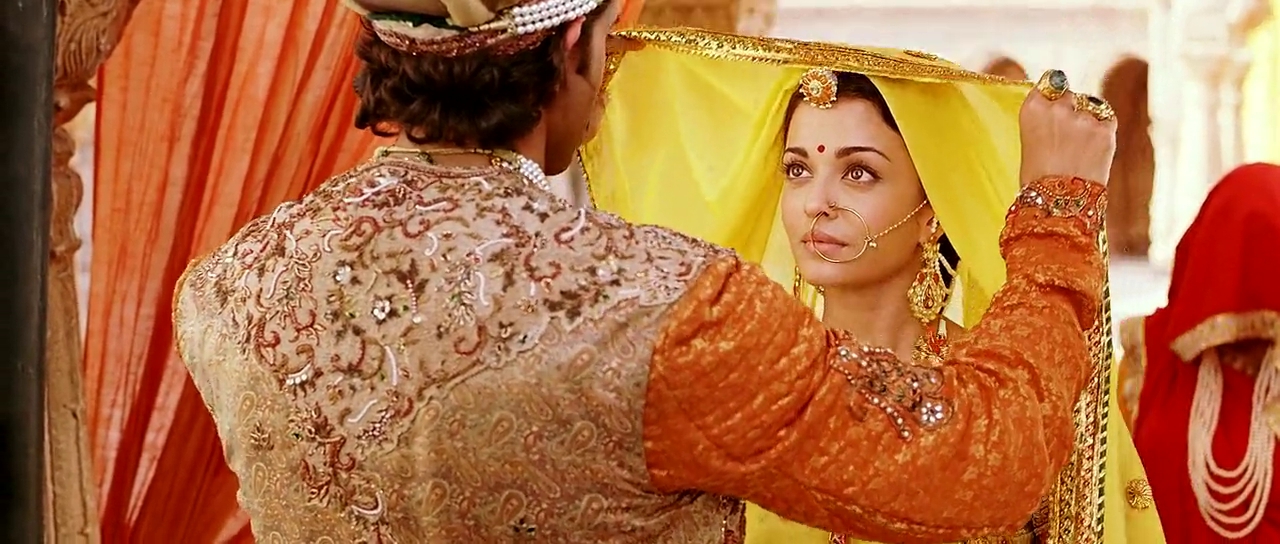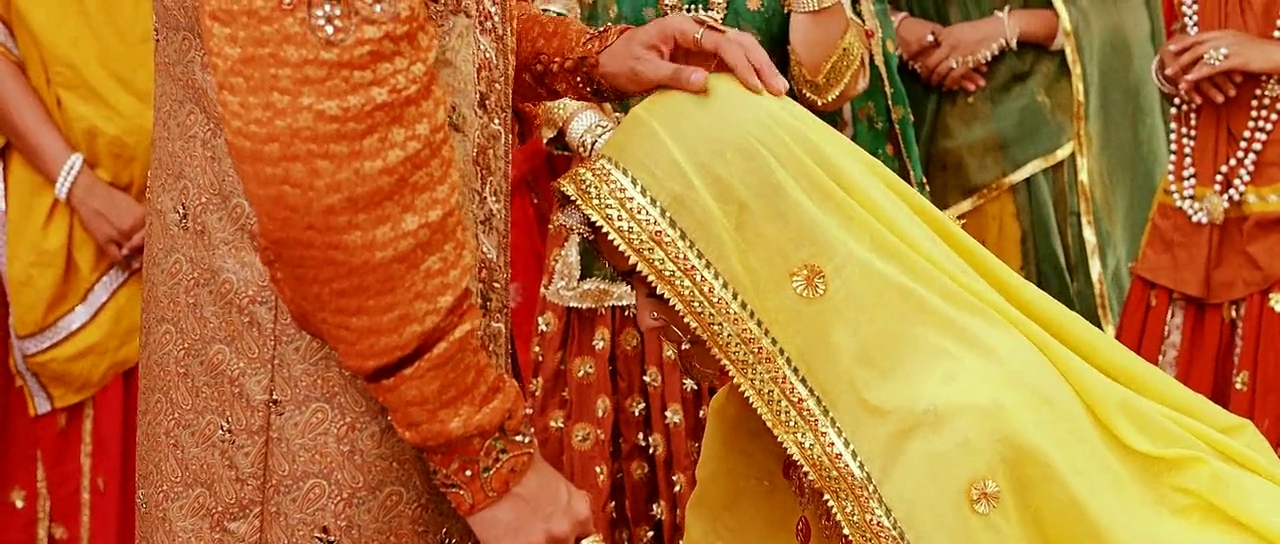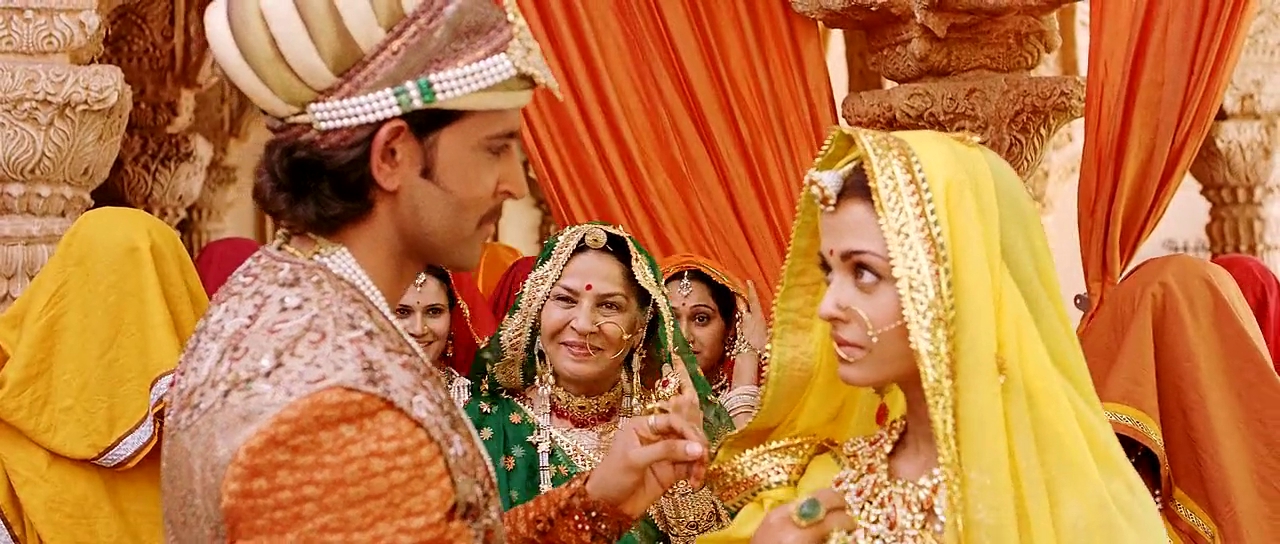 This lovable attempt to reconcile…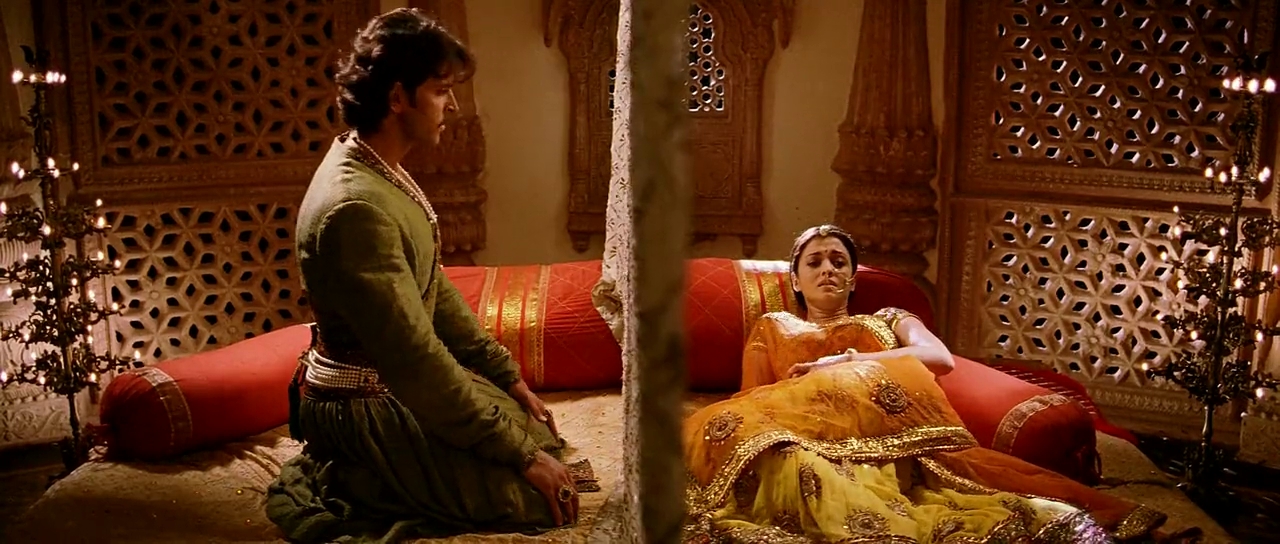 "Kisi bhi insan ka dil jeetne keliye uske mann mein jhankna padta hai
Uski choti choti khushiyaan, choti peedayein, vishwas aur dhadkanon se judna padta hai
Aur jis din aap ko is baat ka ehsaas ho jayega
Us din aap hamare dil par raj karenge…"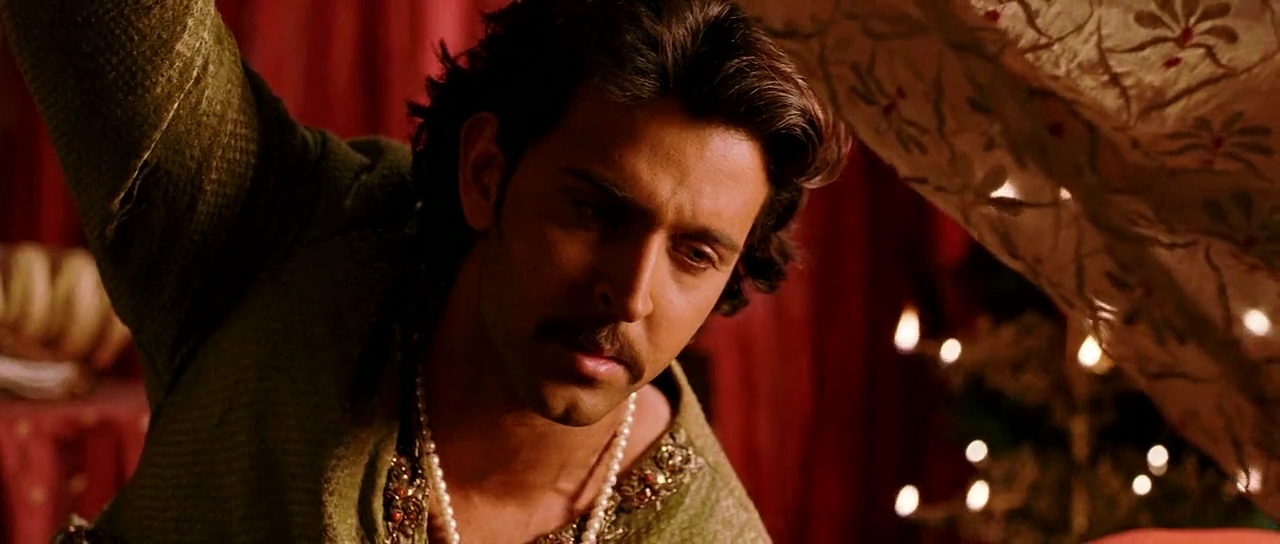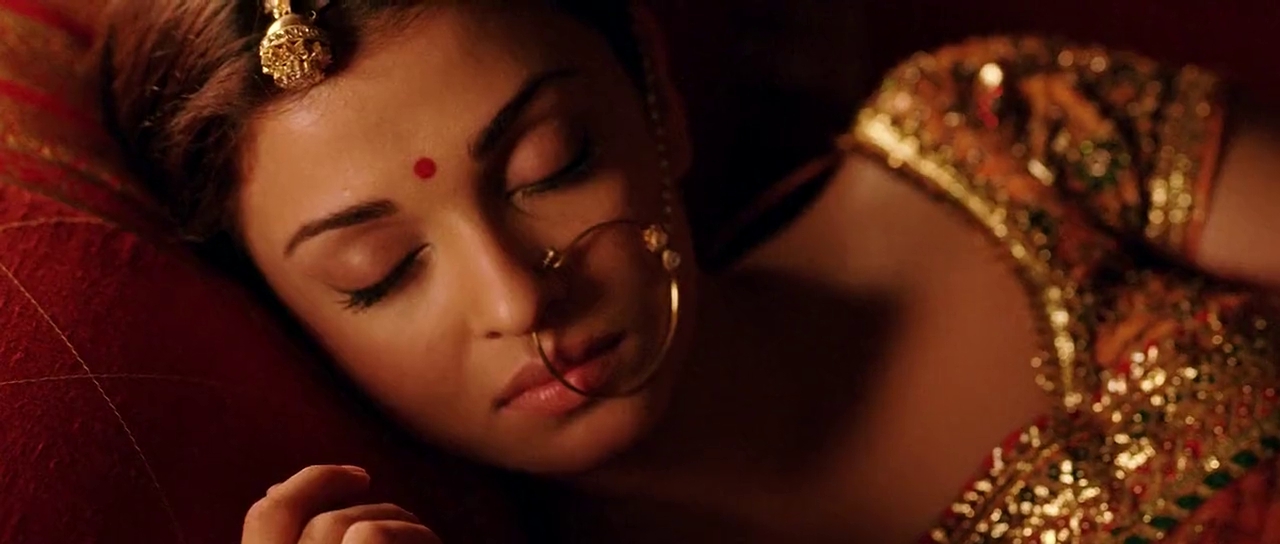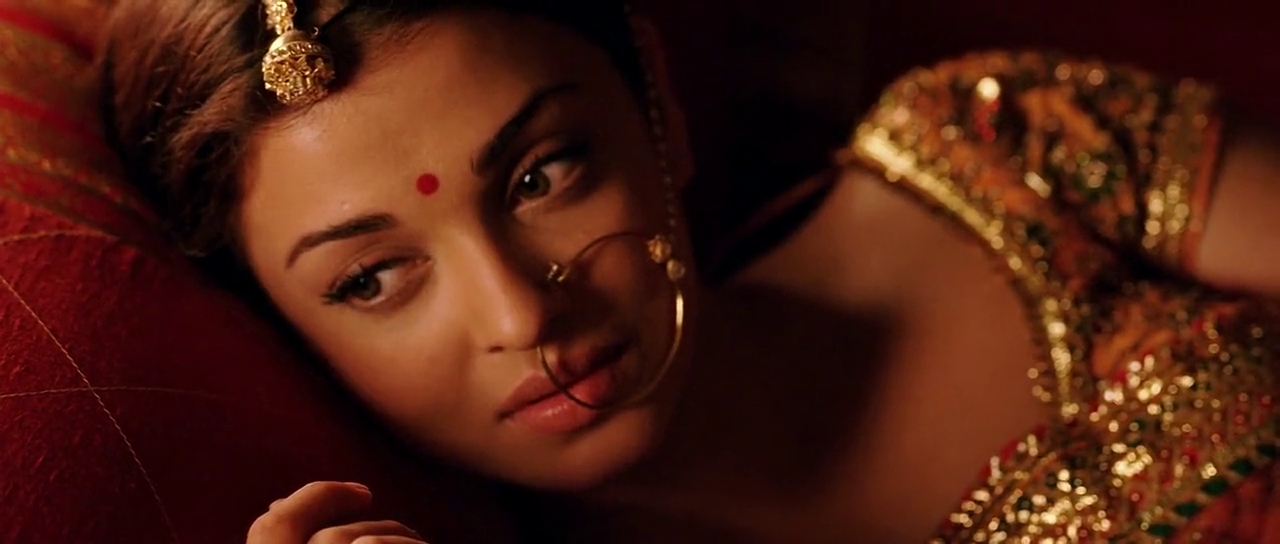 The half-sensuous, half-thrilling action sequence that doesn't glorify either of them for their supremacy in sword fighting.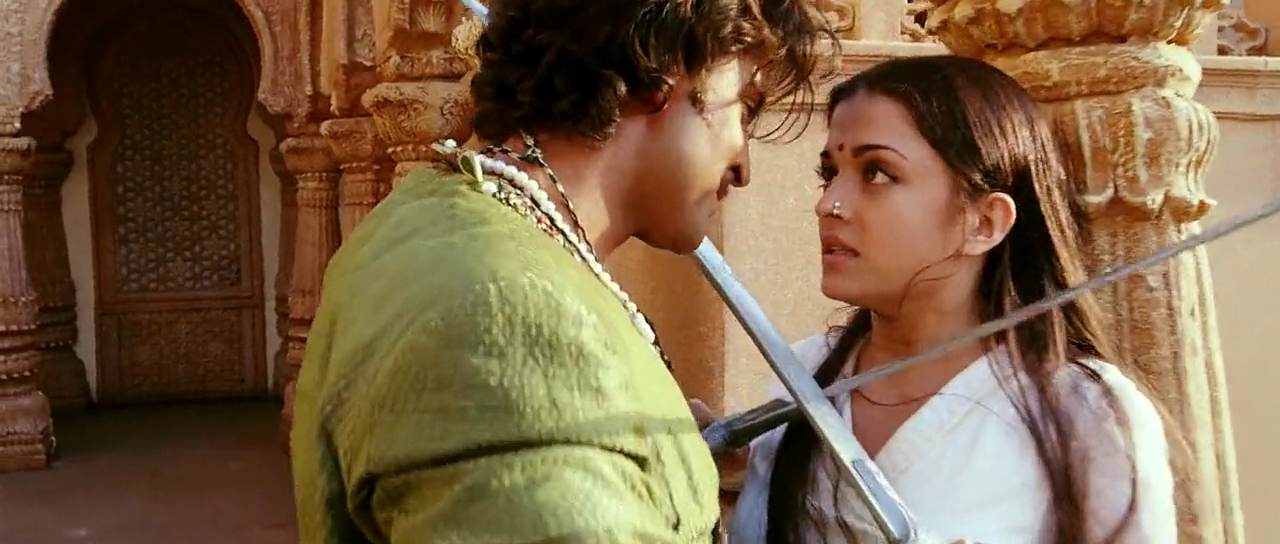 "Mallika-e-hindustan, ye mat bhooliye ki hum aapke suhaag hai"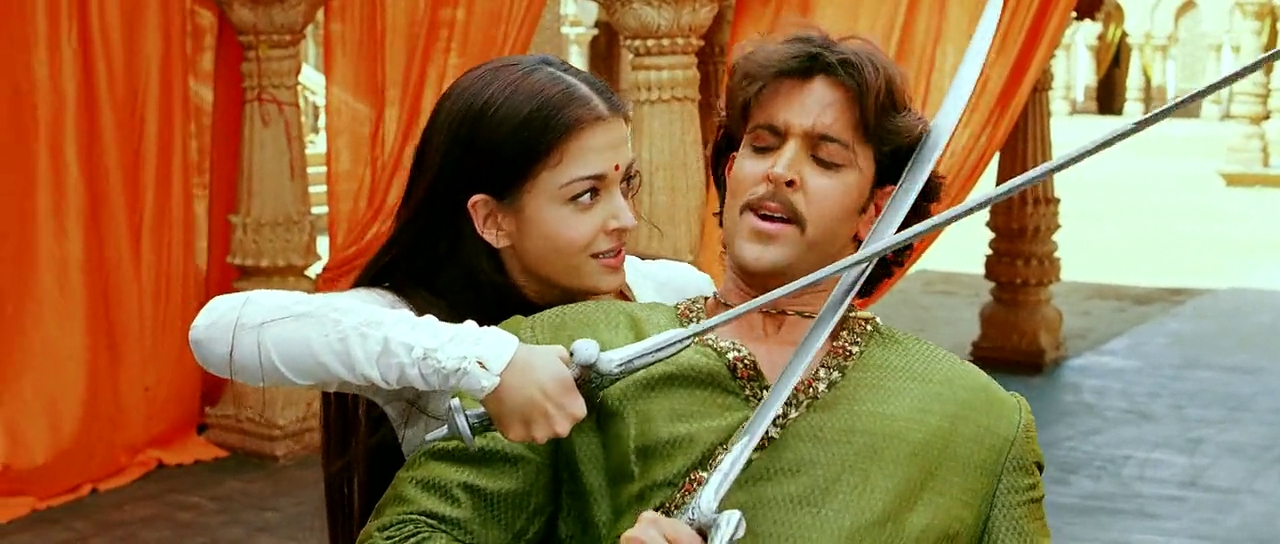 When Jodhaa returns to Agra as Mallika-e-Hindustan
She hadn't taken the title of Mallika-e-Hindustan to its full glory until then. The discrepancies vanish and Jodhaa returns from her maykaa in Ajmer atop a royal elephant chariot.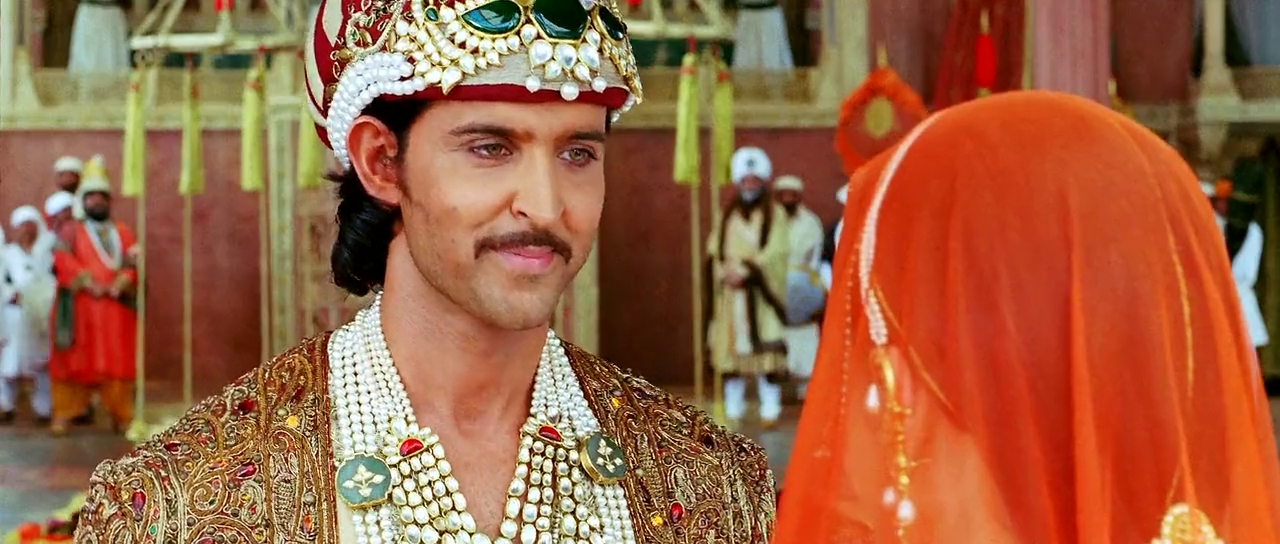 "Hamein aana hi pada… aapne hamara dil jo jeet liya…"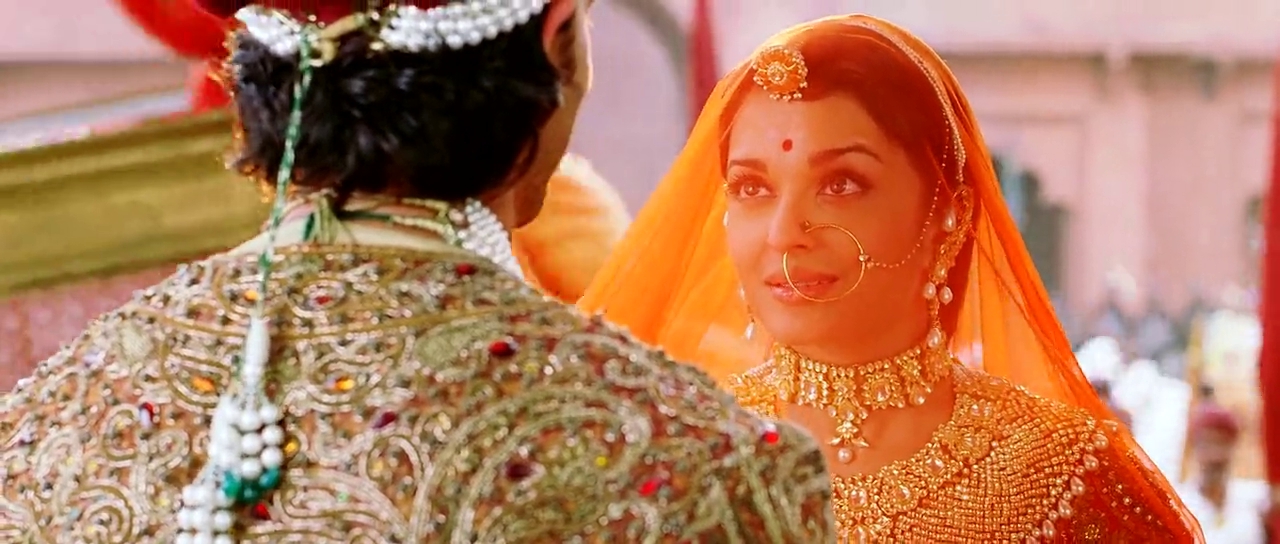 This is followed by the decade's most elaborately choreographed (Chinni Prakash, Rekha Chinni Prakash, Ash Kumar) Hindi film song, Azeem-o-Shaan Shehenshah. The celebration seems a little too sudden going by the actual turn of events. It is said that Mariam-Uz-Zamani's influence made the emperor turn more tolerant and began to care for the welfare of his countrymen from all faiths. Akbar, in due course, abolishes Jizya tax (denoted in the film as Tirthyatra Mehsul) which was imposed on Hindu pilgrims.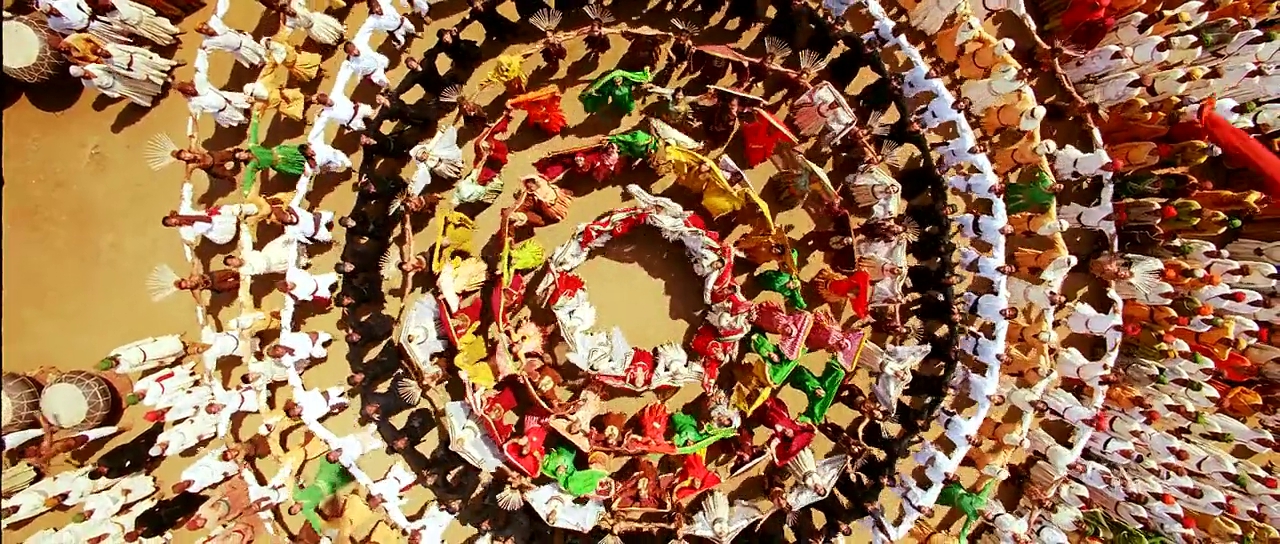 The aforementioned song is a celebration of his citizens' increasing indebtedness towards the emperor's benevolent ways, which, as per sources, had a lot of credit going to the queen's kind-heartedness as well.
The Trying Times
Ashutosh Gowarikar beautifully depicts the times of Akbar's injury during which Jodhaa, his immediate family and the members of the court are shown to be tensed. The queen resorts to no one but her beloved Lord Krishna, in whom she has great faith in.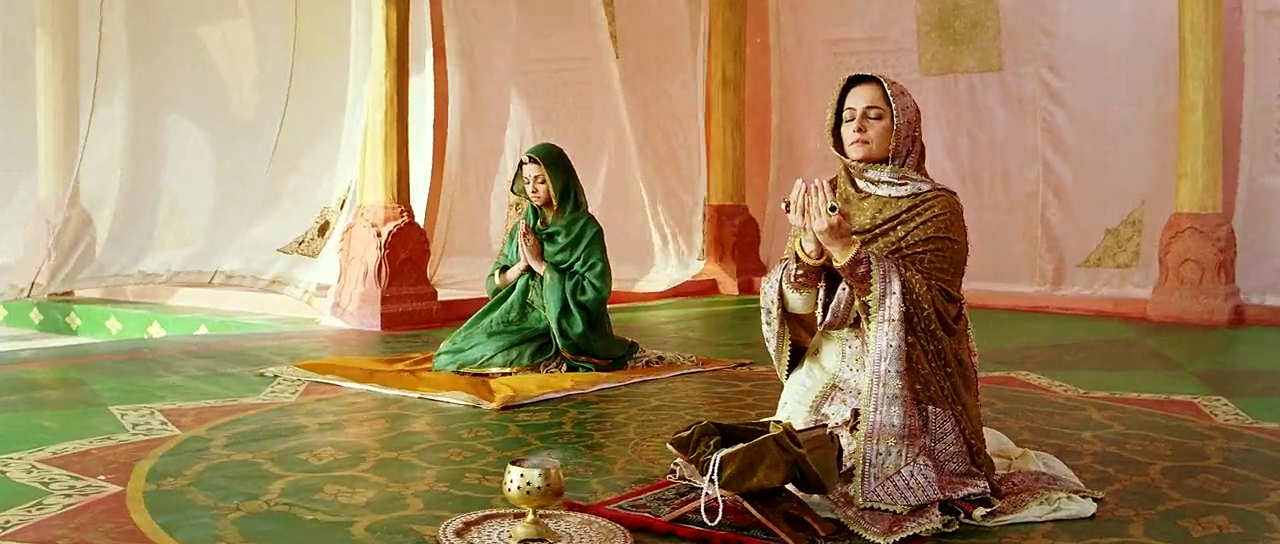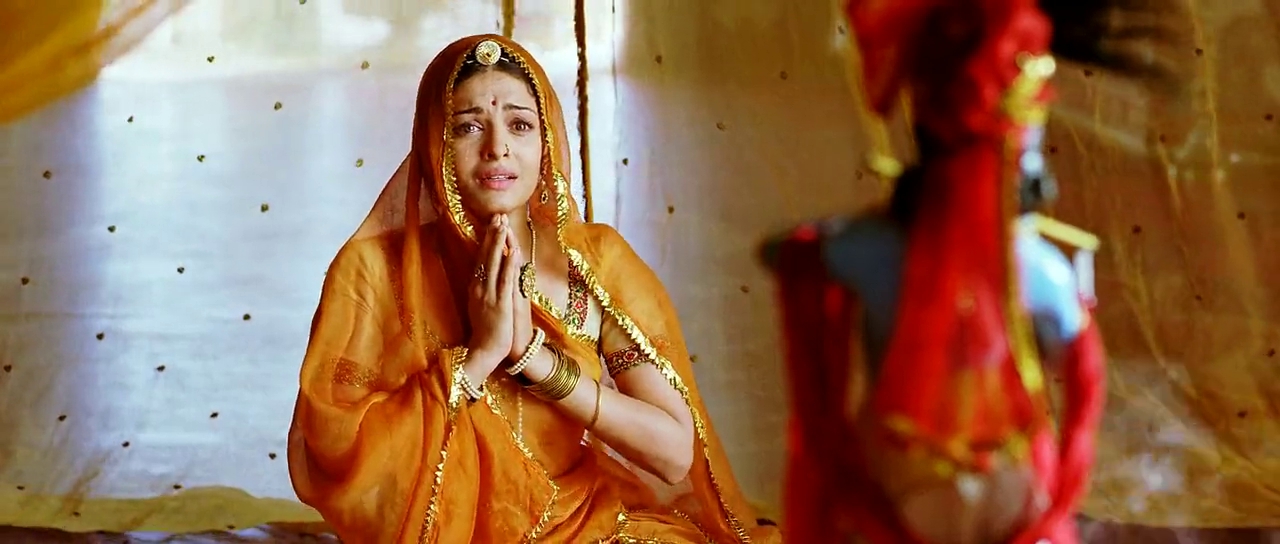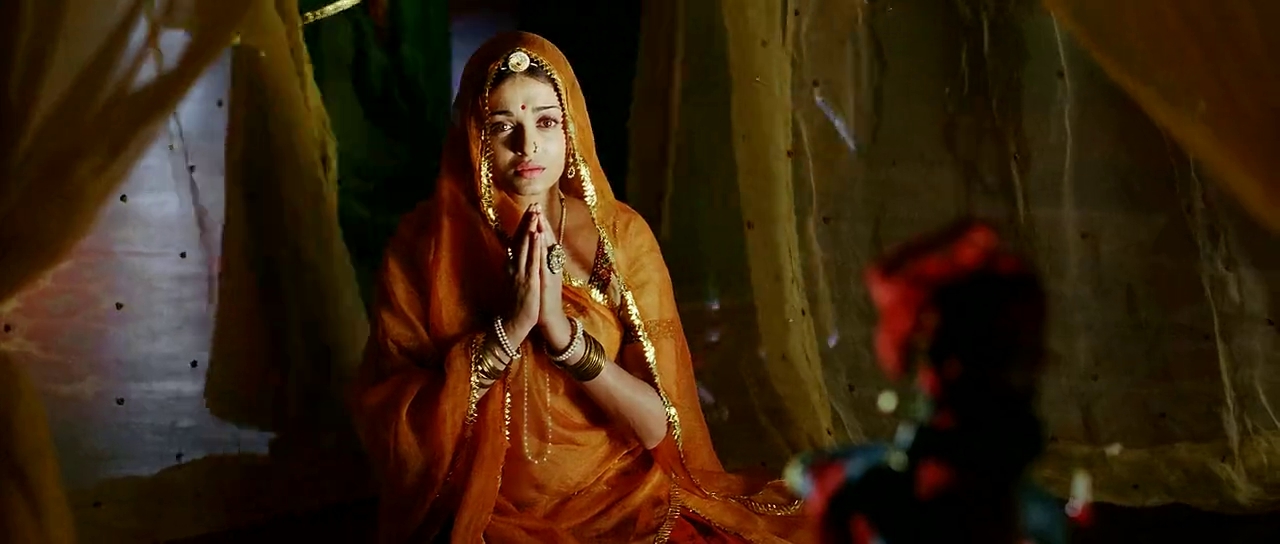 And, predictably enough, the emperor is hale and hearty in no time.
Later we witness their quietly sensuous chemistry 'In Lamhon Ke Daaman' crooned Sonu Nigam and Madhushree complete with some seductive lighting by Deohans.
We are also shown two significant war sequences, one in the beginning and another towards the finale. This article, predominantly focusing on Jodhaa and Akbar, will not be delving into these parts which were extremely well-shot but not very exciting in the larger scheme of things.
A Footnote on The Technical Brilliance
Running close to 3 hours and 30 minutes, Jodhaa Akbar is pretty long by feature film standards but not, perhaps, by those set by the eminent filmmaker. Moreover, if you look closely, Gowarikar seems to have had no intent to bring down the length further. Kiran Deohans gets a canvas that is bigger than anything that a cinematographer could have asked for. Abound in brights with red, green and yellow hues taking precedence, his frames meticulously project the Mughal and Rajput grandeur. Look at these stunning establishing shots.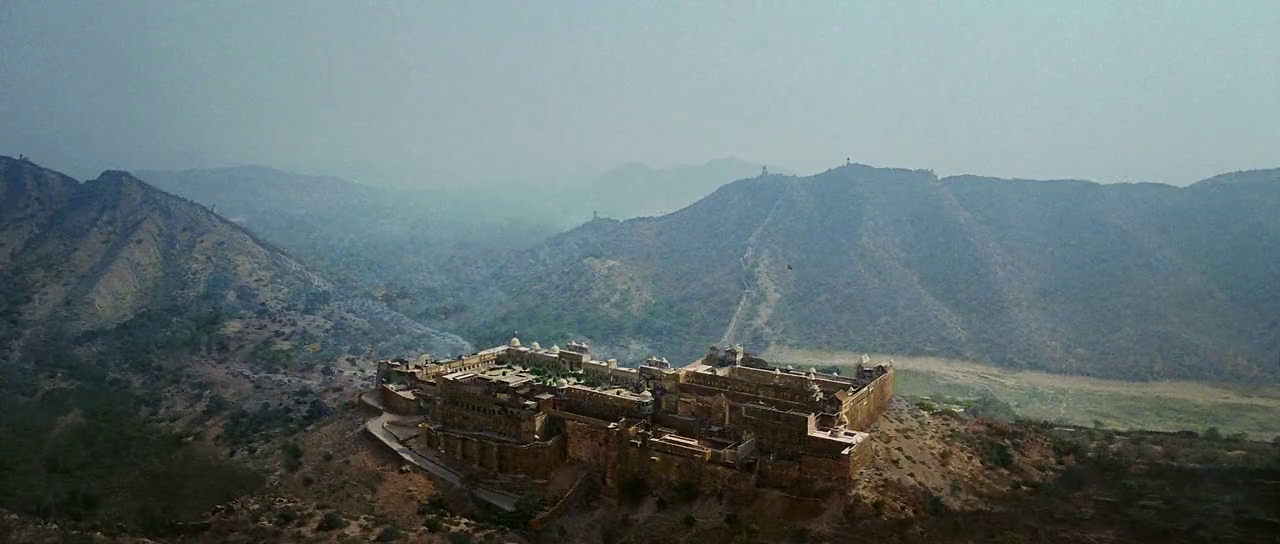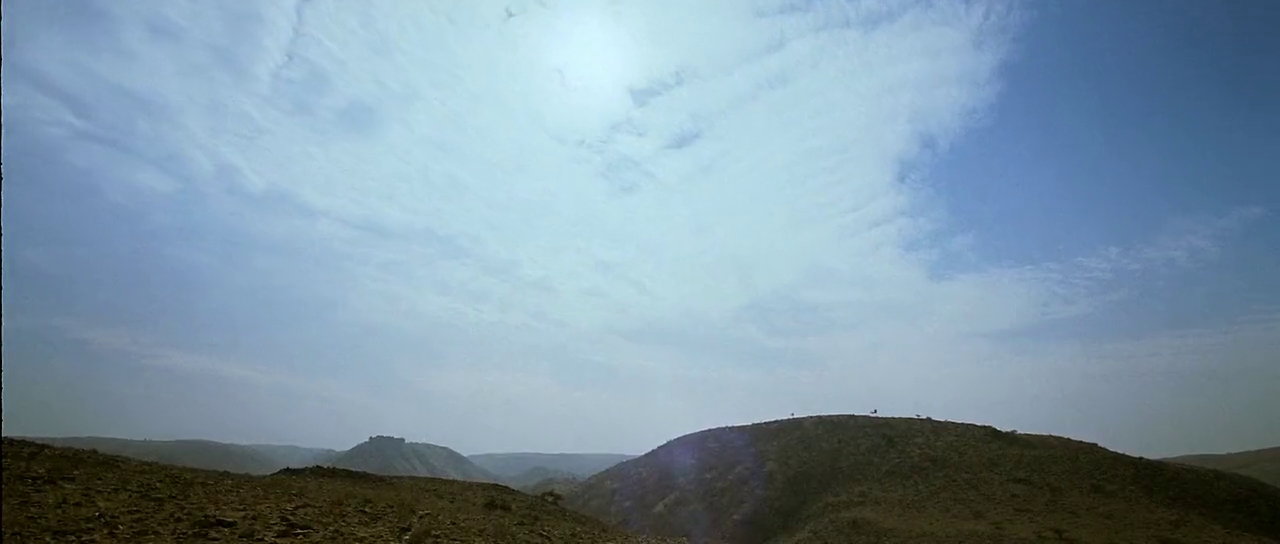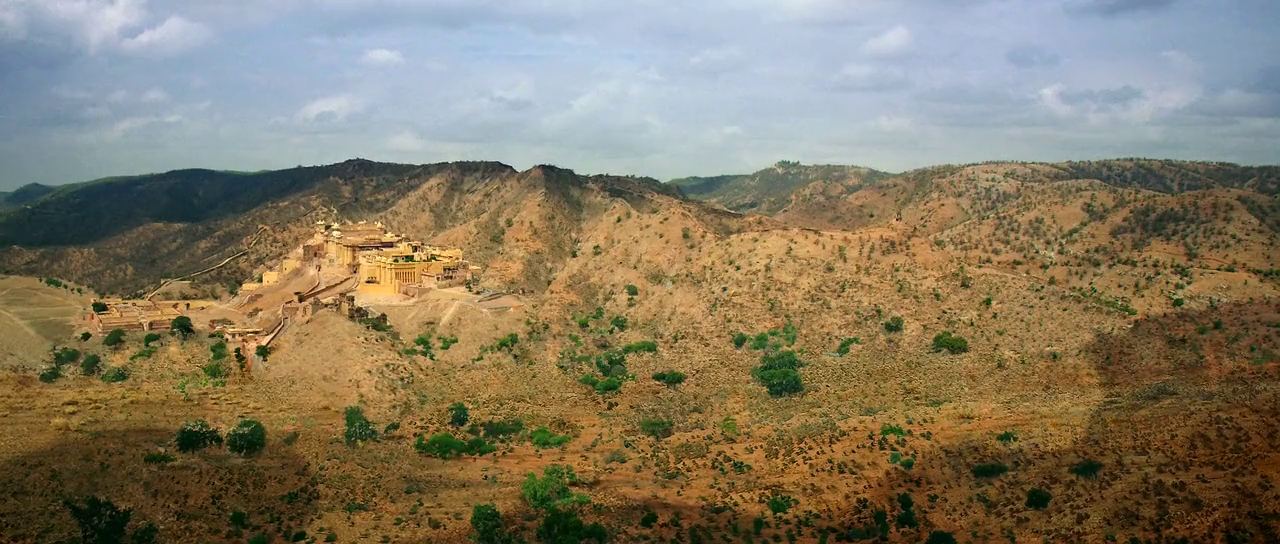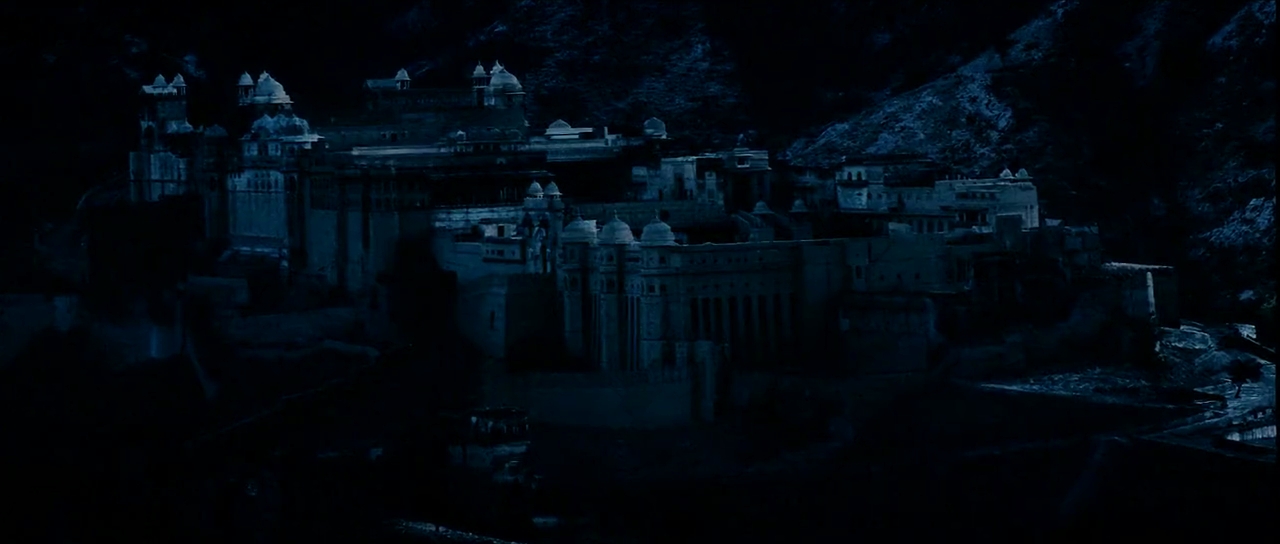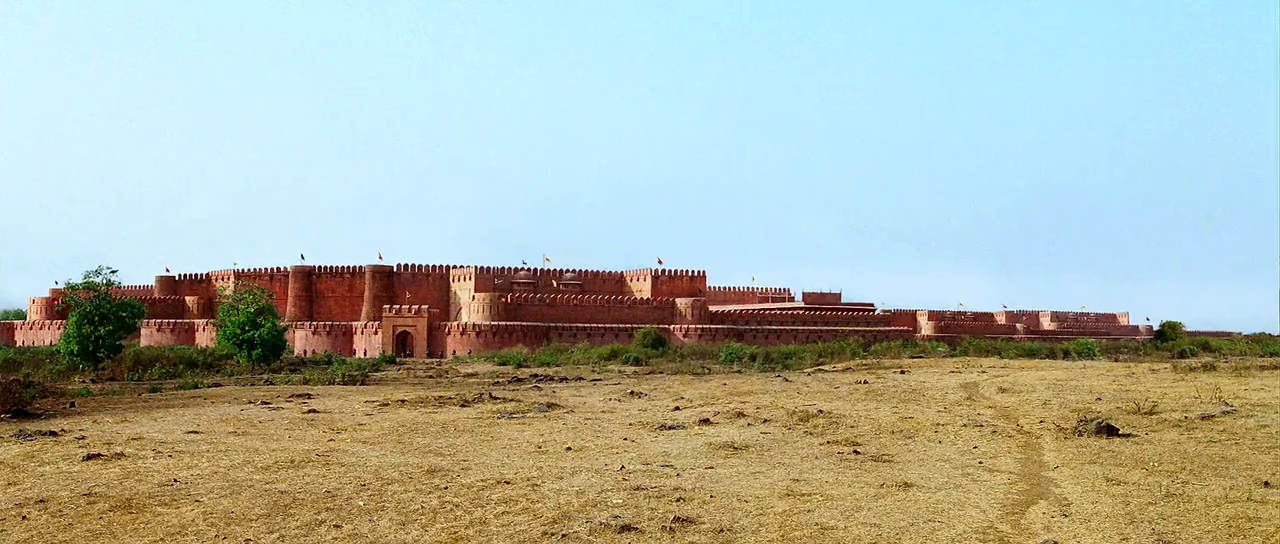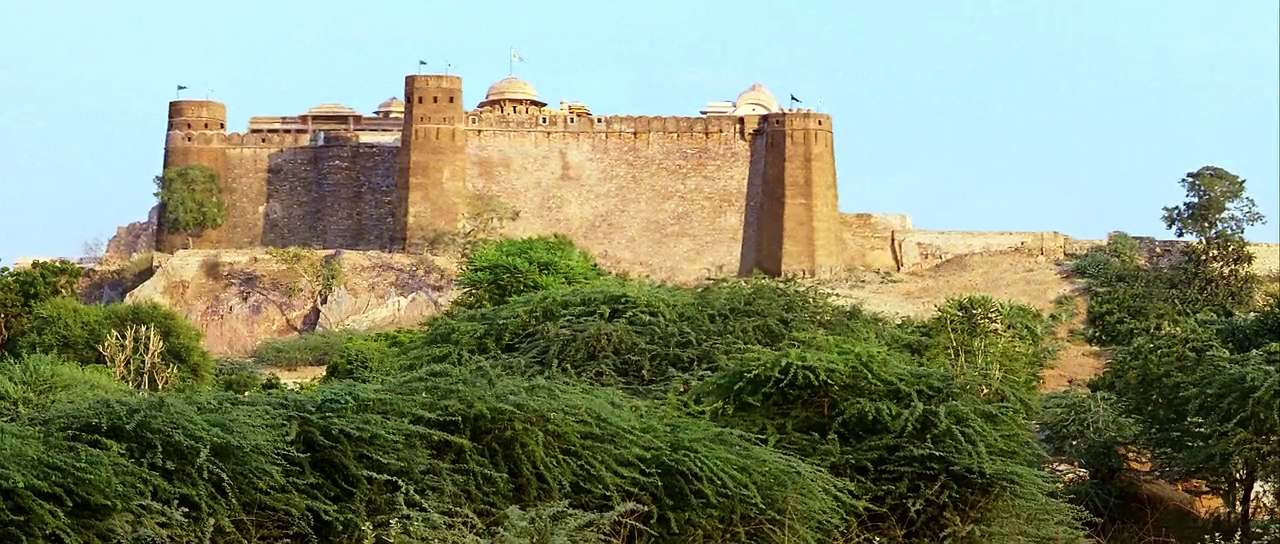 Ravi Dewan's action choreography is deft, particularly the ones that are staged indoors.
Then comes the use of mirrors and windows that go with the characters and their penchant for gaze…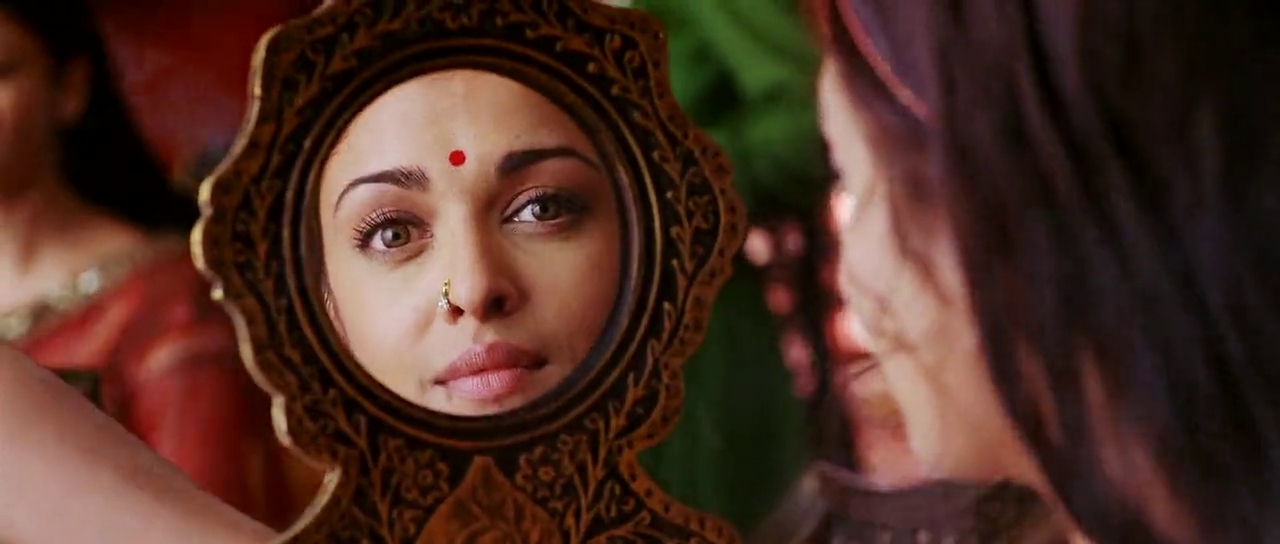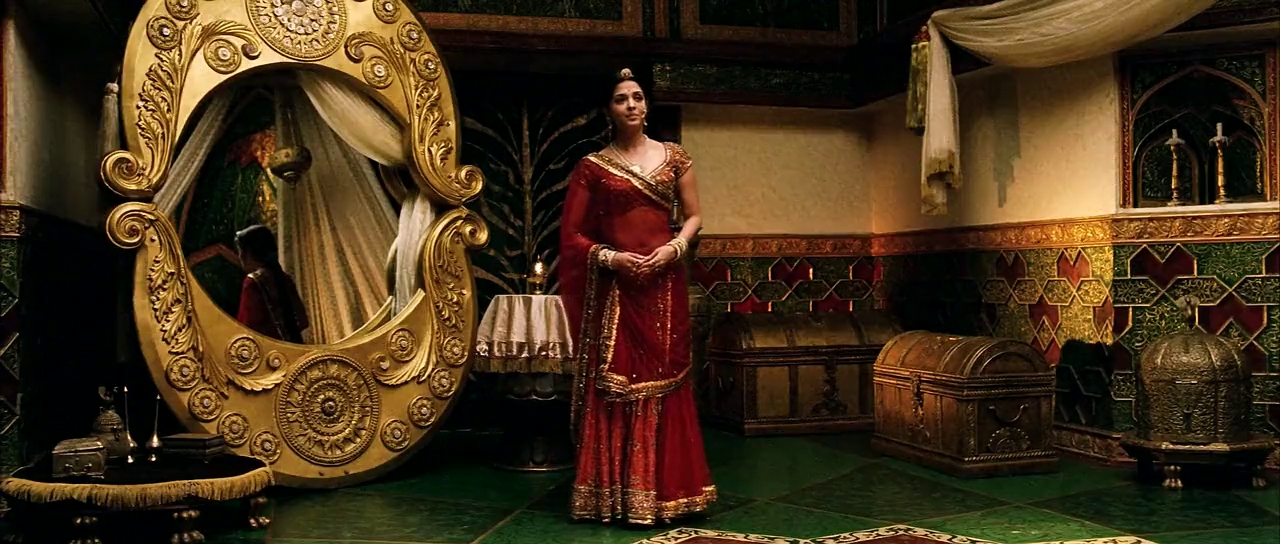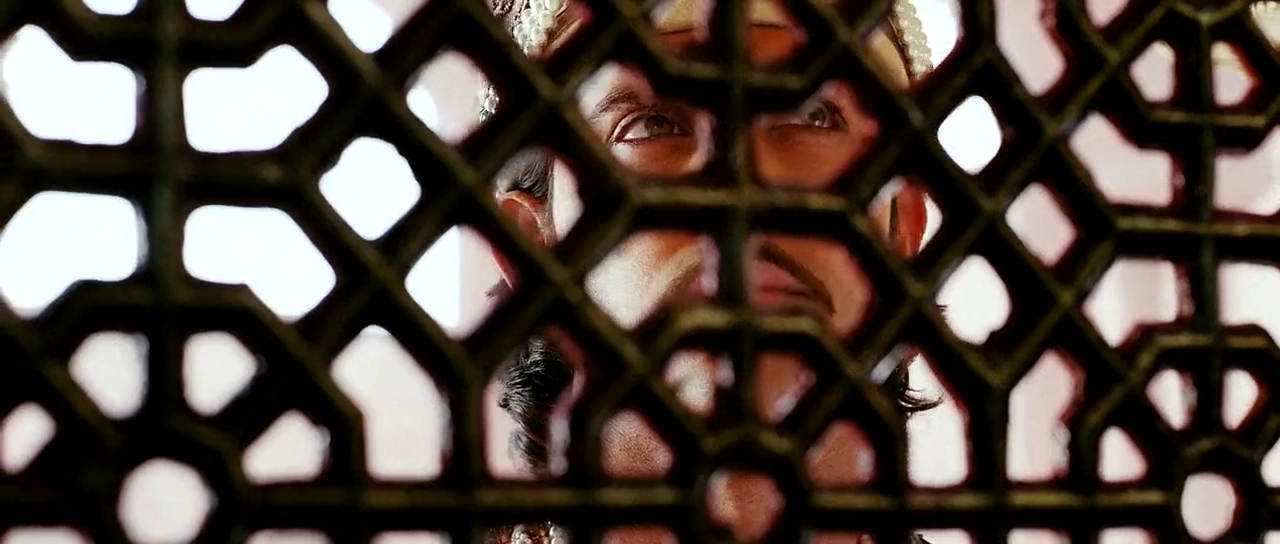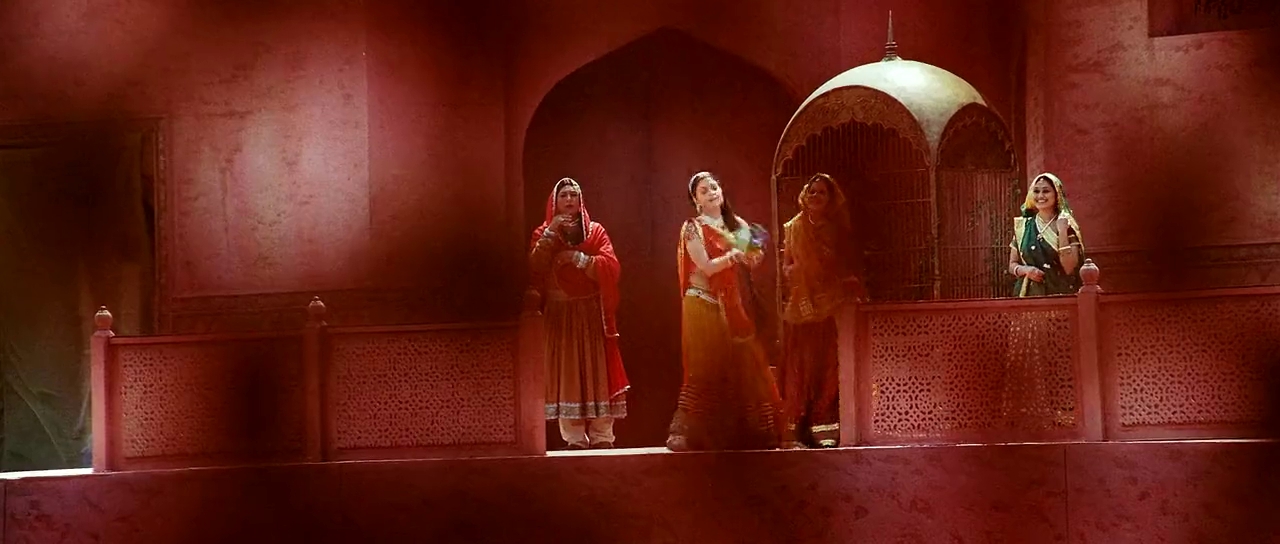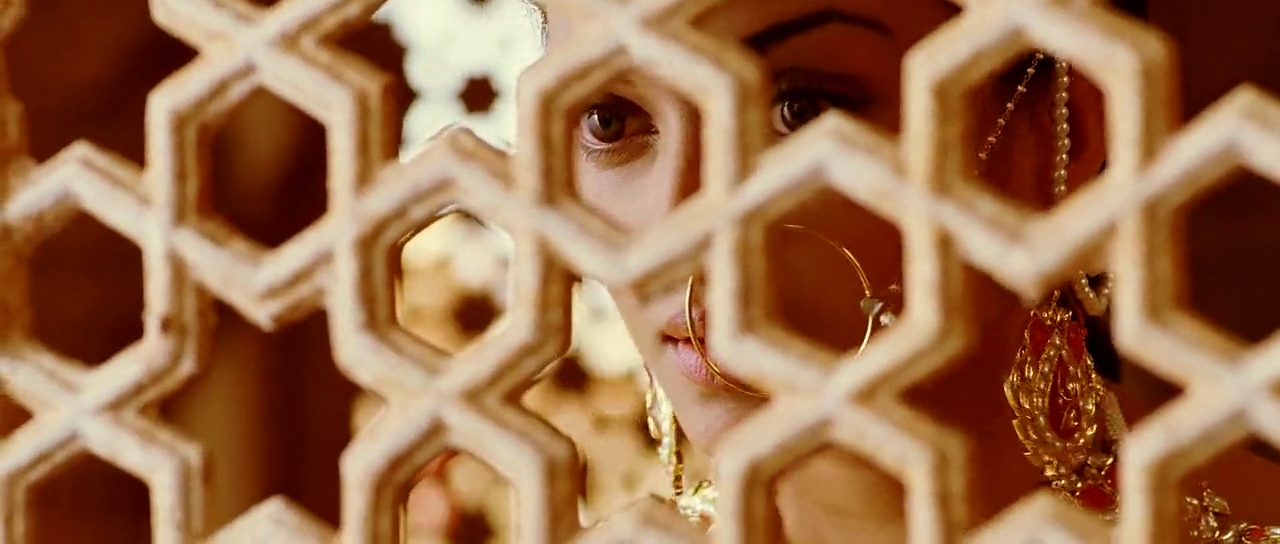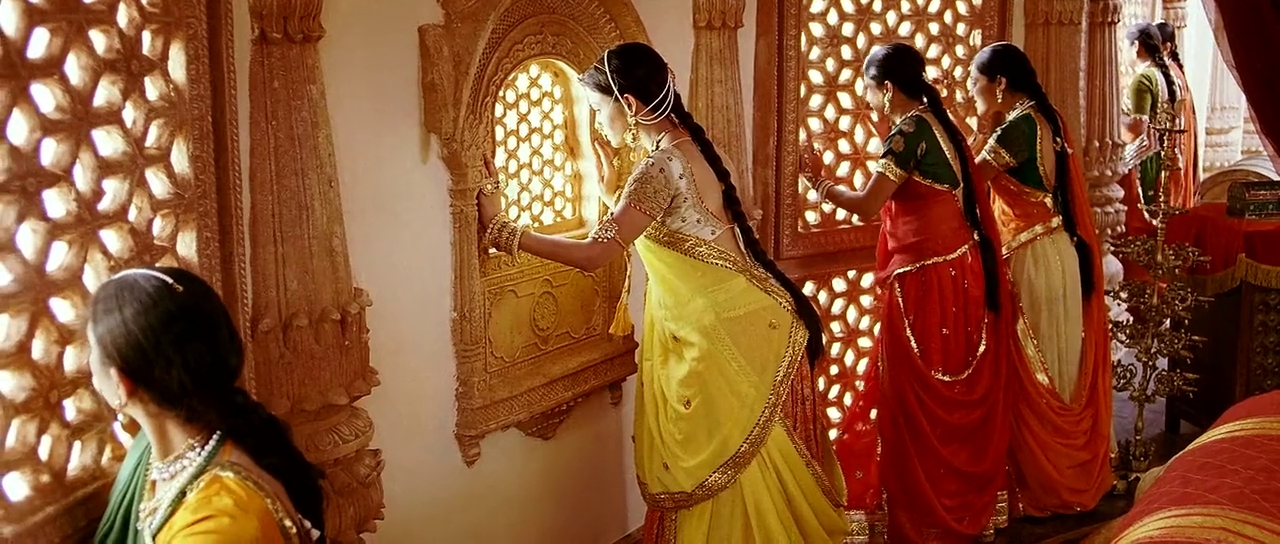 Deohans's chemistry with the editor (Ballu Salu) is evident if we notice the way they capture Akbar and Jodhaa's repartees to each other. The swift close-ups, in particular, are enchanting given how beautiful the actors are made to look in their regal attire. It would also be a massive understatement if we do not call AR Rahman's original score extraordinary. The worded songs are minimal and appear only when required to meet their respective functions in the narrative. The sound design by Stephen Gomes is first-rate and the foley effects during action sequences sound world-class.
Nitin Chandrakant Desai excels yet again at what he is a pioneer at – creating lifelike sets for period motion pictures. This is further amplified by Neeta Lulla's extravagant costume design and jewels by Tanishq. Need some samples?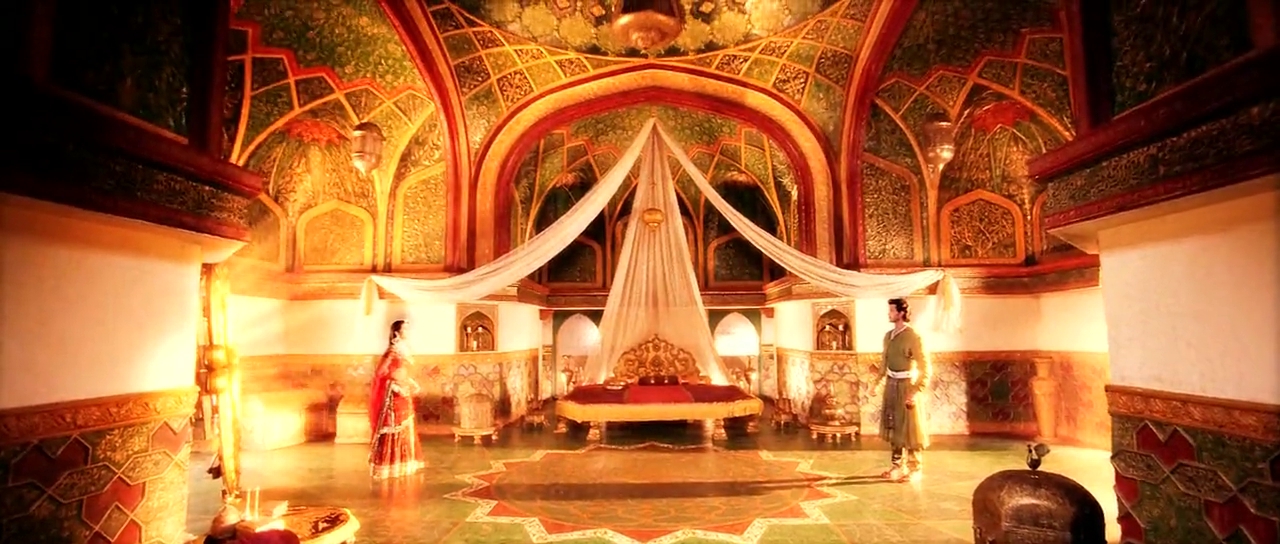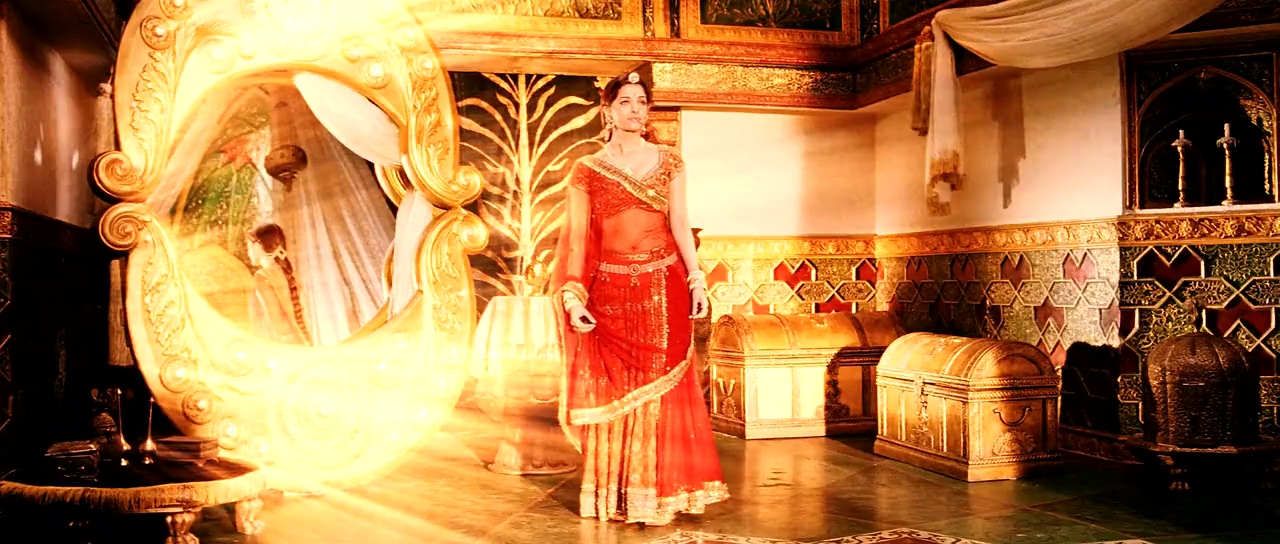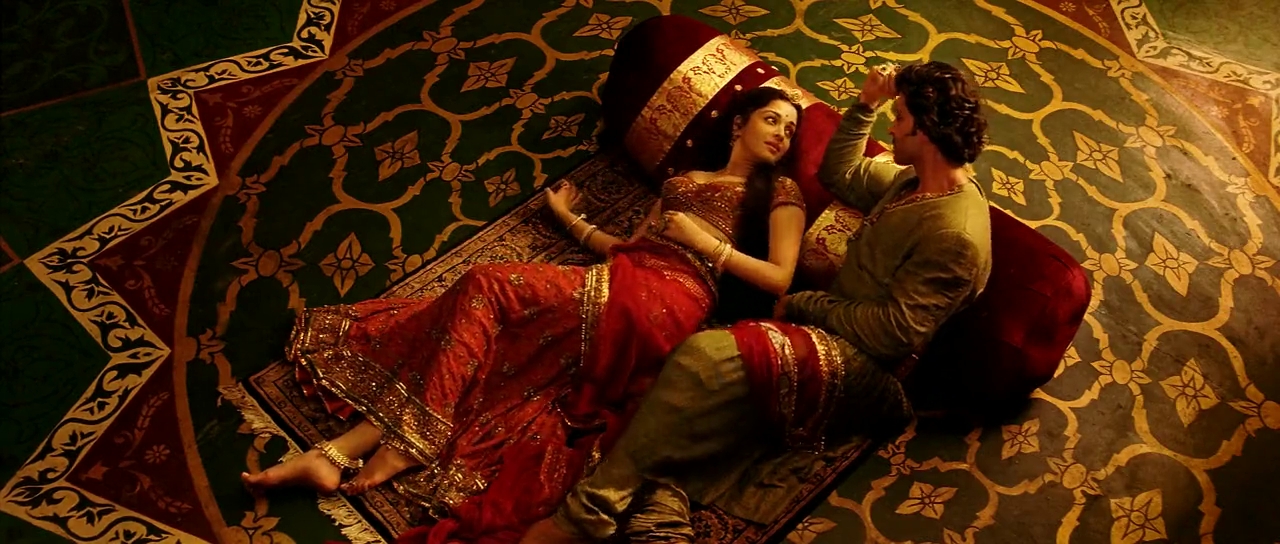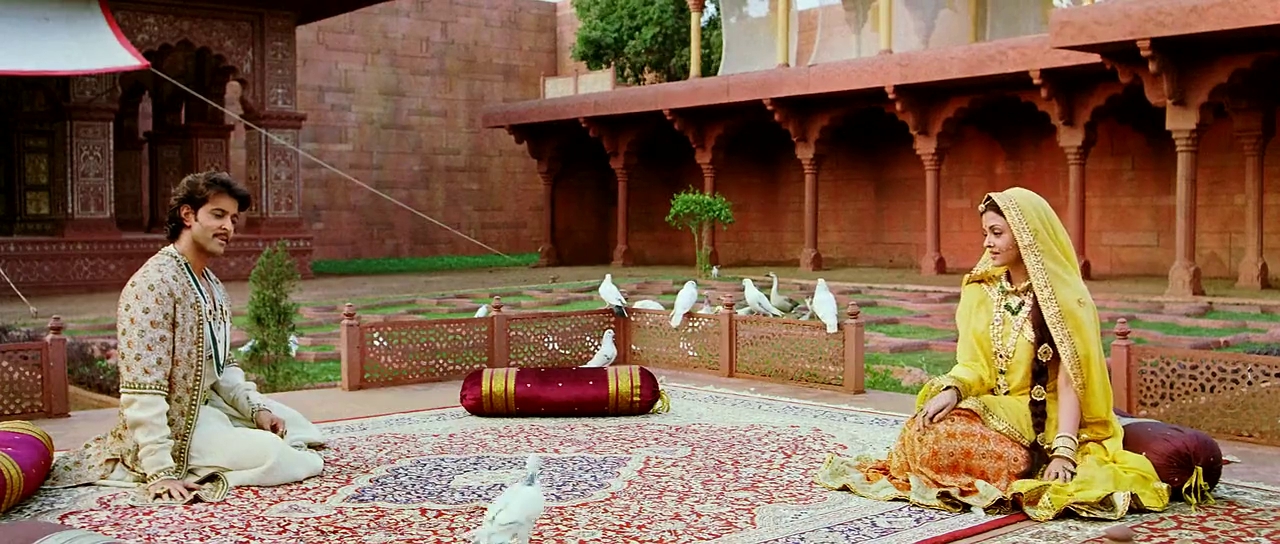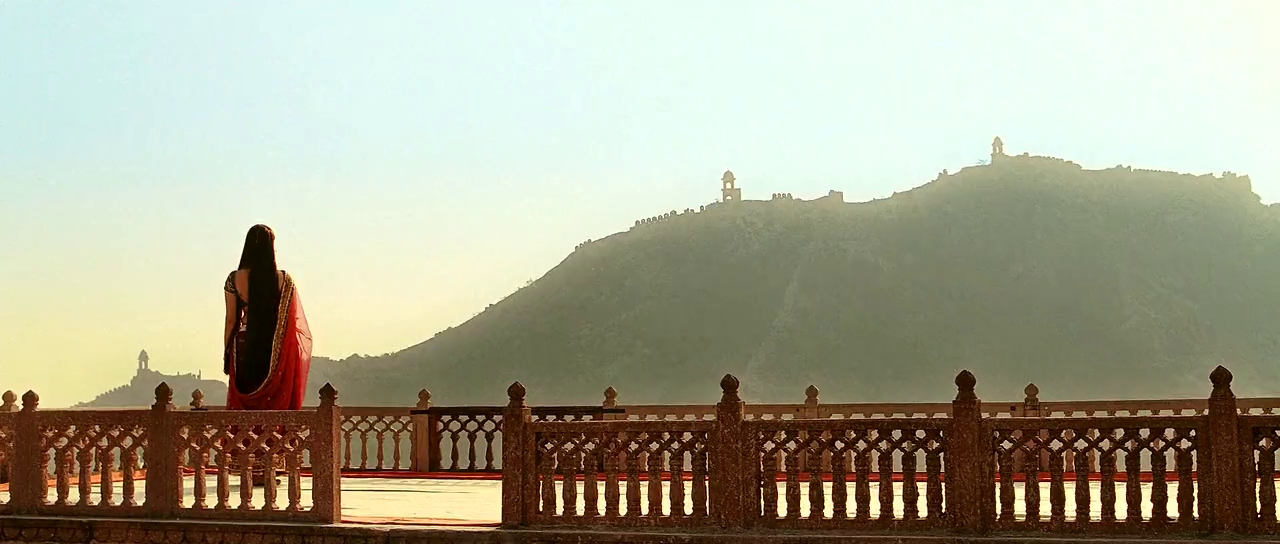 The bottom line is that this Ashutosh Gowarikar film attempts to weave a less-celebrated romantic tale between a noted statesman and his beloved queen. It isn't star-crossed like other myriad historical love stories. Yet, the socio-cultural impact that this couple had on a significant part of the nation, for a notable period of time makes their story worthy of a visual record – albeit with substantial traces of fictionalization.
Like how the narrator (Amitabh Bachchan) closes the film with a very important line:
"Jodhaa Akbar ne, ek saath milkar… chupchaap… itihaas banaya hai"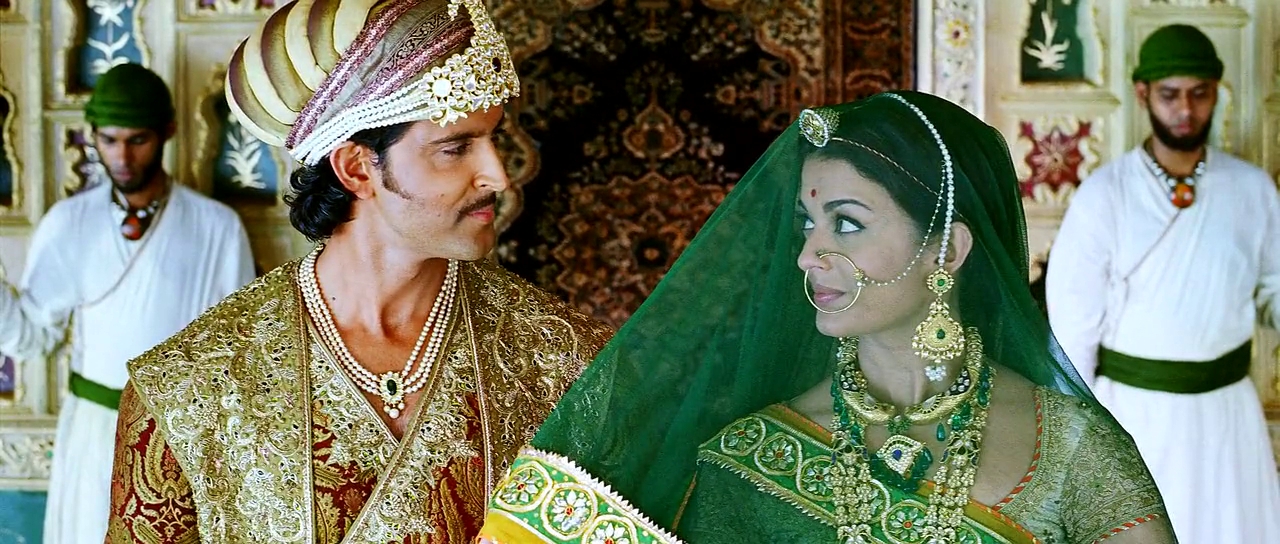 Images Courtesy: UTV Motion Pictures, Ashutosh Gowariker Productions
Jodhaa Akbar is now streaming on Netflix.
ALSO READ: 'Bajirao Mastani' review – a resplendent Bhansali magnum opus