'The Girl Who Left Home' review – an emotionally potent musical melodrama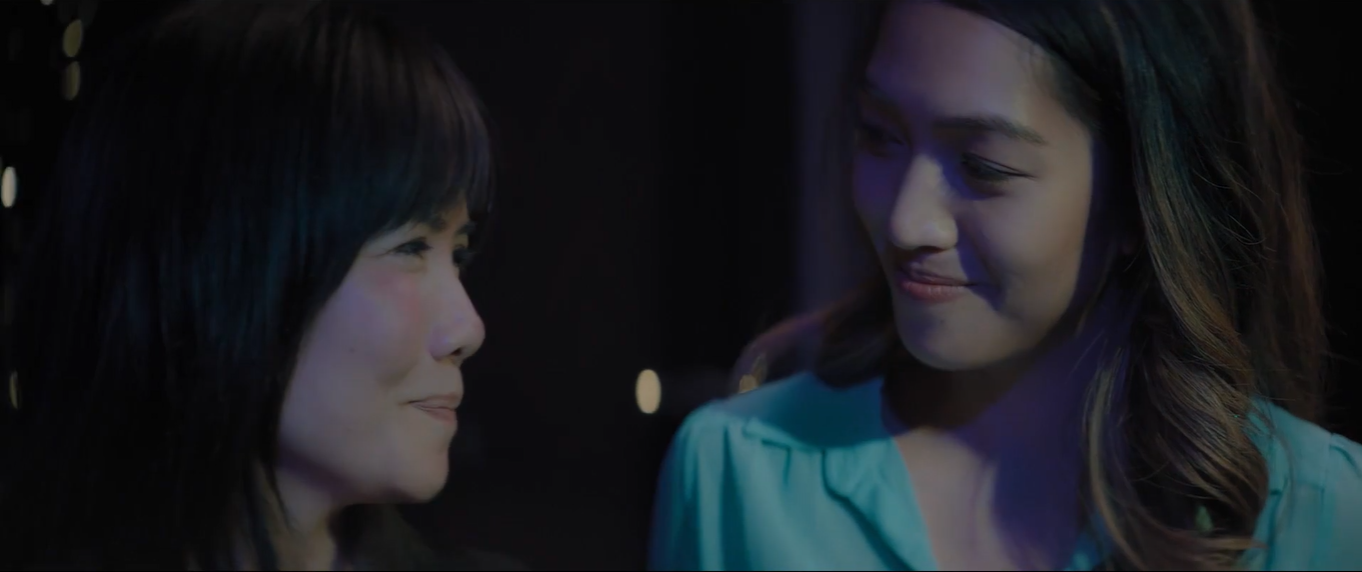 Performing arts, food, entrepreneurship, and a semi-dysfunctional family. How do you link them all smoothly? If you quiz director Mallorie Ortega on this, she might suggest that you read the screenplay of her latest film The Girl Who Left Home. Set in the suburban United States, Orgeta's musical dramedy is also a film about food and the lifestyle of Filipino-Americans. Even though it treads on a tried-and-tested template, Ortega peppers her material with certain refreshing tidbits which render this familiar story engaging.
The Girl Who Left Home is all about Christine (a flawless Haven Everly) who runs away from her restaurateur family to pursue her dream to become an actor and stage performer in Los Angeles. Right when she was about to touch a mega high in her career, Christine's father passes away. She reaches out to her bereaving mother (Emy Coligado) with whom she has to mend fences for leaving home. Aside from that, Christine also deals with an unexpected eviction notice at their family restaurant whilst her agent in LA awaits her return. For Christine, it isn't quite easy to choose between family and her passion.
The Girl Who Left Home opens in a conventional fashion. We expect massive upheavals once Christine reaches home. We sense an air of suspense and see slightly eccentric characters (the aunt who flaunts her oversized bead necklace being one). The general mood is that of gloom as the DOP (Matthew Halla) dips his frames in the dullest of hues barring occasional reds. However, things take a turn when Christine takes charge of the restaurant, which is not necessarily doing well. She quickly turns things around with a simplistic social media revolution. It is easy to buy this narrative as the film has other complex problems to dive into.
The most interesting dynamic in The Girl Who Left Home is between Christine and her mother, Mary. In the film's finest passage, the duo takes a break from mourning the death of the family patriarch. They hit the bar and belt a compelling song together. The audience applauds and we smile in approval. Minutes after it gets over, the film gets back on its revelatory mood. Drop by drop, Christine discovers unpleasant truths that are directly connected to her life and the booming career in LA.
Christine is also seeking closure from her former boyfriend John (Rafael Sebastian) who – distraught by her father's disapproval of their relationship – has moved on. Another angle is that of her estranged best friend Amy (Justine Icy Moral). The angle with John is necessary in order to establish a crucial plot twist besides helping the protagonist come of age. However, the status quo between Christine and Amy remains underdeveloped throughout. The film wants it to function as an important plot device but Amy, as a character, fails to generate interest.
Talking about character designs, The Girl Who Left Home introduces a couple of peculiar people – Tony, aunt Pes, and a rookie restaurant staffer – but there's no sign of them in the second running hour. The most interesting of them all, as stated before, remains Mary Santos whose edgy personality is worth rooting for – more so with the way Emy Coligado interprets the part.
ALSO READ: 'Cold War' review – an exquisite musical romance set in times of political tension
The Girl Who Left Home is a musical but a Bollywood-styled one, at that. The film uses its high-voltage songs (composed by Alex Winkler, written by Steve Griest and Mallorie Ortega) to underscore messages that have already been conveyed through moments of heightened melodrama. Whilst the decision is appreciable, the musical numbers are not consistently easy on the ears. If the club gig is a massive winner, Christine's lament in her family house is a little perplexing due to the decibel levels which contrast with the film's otherwise mellow temperament. Even though the songs are not mediocre any measure, I somehow preferred the dialogue portions to them – which, essentially, beats the purpose for a musical film. The film also scores quite low on inventiveness as every device and every emotion in The Girl Who Left Home are amalgams of images we have savored in the past.
Mallorie Ortega's screenplay uses a restaurant as its primary backdrop and it gives her the liberty to show us occasional food montages. Luckily, The Girl Who Left Home does not overdo it. It merely lets the eatery provide the ambiance. Consequently, with music, food, eccentricities, and oodles of melodrama, Ortega's film turns out to be an endearing potpourri of emotions. We notice its happy ending approaching from a distance, much like a comforting wide embrace. Needless to add, it is a sweet feeling to await Christine and her kin pine and eventually live their own sweet little fairy tale.
Rating: ★★★ 1/2
The Girl Who Left Home was watched at the 36th Los Angeles Asian Pacific Film Festival.