'What Isn't There' review – silent screams of a boy who forgot to speak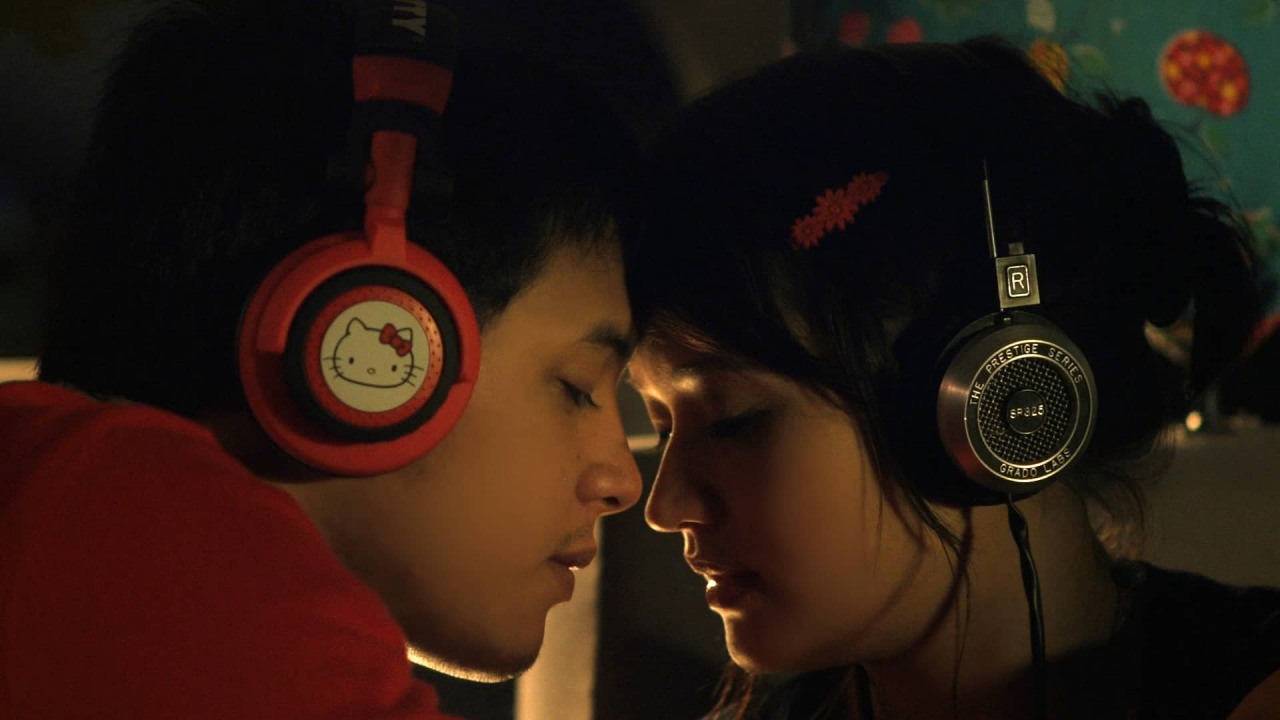 Read Time:
4 Minute, 8 Second
If anecdotal evidence is to be believed, twin siblings are more emotionally connected to each other than those birthed in different years. Even if it weren't a scientifically proven fact, we would love to believe this dramatic analogy. In director Marie Jamora's Ang nawawala (What Isn't There), we see a twin pair that gets separated by death. Not only that, the 10-year-old Gibson Bonifacio is the sole witness to his brother Jamie's tragic death. Understandably, the boy goes into a state of psychological trauma. He stops speaking.
Ang nawawala (What Isn't There) kicks off when Gibson (Dominic Roco) returns from Waltham after being successfully treated. It's close to a decade since the accident and he still doesn't speak. It is a conscious decision from Gibson's end to not communicate and the family seems to have concurred to it.
Back in Manila, Gibson is now slowly getting back to life. His childhood friend Teddy is the one introducing him to new faces and places. Gibson soon gets a taste city's Indie music scene besides meeting the lovely Enid (Annicka Dolonius) while he is at it.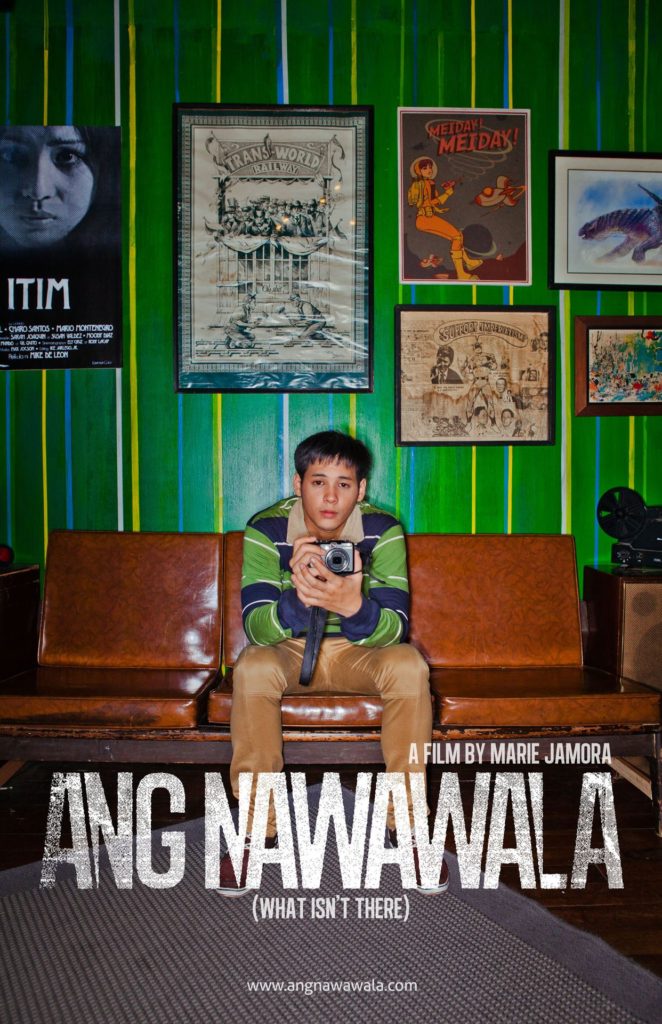 Enid, for a change, does not throw sympathy at him. She treats Gibson as an equal which allows him to communicate freely with her. Their conversations – a mix of informal sign language and mobile chats – are unique. Later we understand this unique language is also what draws Enid into Gibson. She had just ended a relationship with a young Indie musician. The rest of What Isn't There is all about Gibson's coming of age. In this process, he sheds his residual grief, understands his family better, and forges a stronger bond with self.
Narrated mostly in a linear fashion, What Isn't There decides to place an important flashback at an appropriate juncture. It is a moment of extreme grief and, by then, Marie Jamora's film had prepared us to Gibson's self-assigned silence. It also gives us clarity on why his mother Esme (Dawn Zulueta), a former photographer is a controlling parent to his younger sibling Promise (Sabrina Man). Slowly and steadily, What Isn't There unravels reasons why every character is the way he or she is. The dysfunctional family network, especially, is one that is decidedly universal. I could equate the scenario to protagonist's homecoming in Xavier Dolan's It's Only The End of The World. The dysfunctionality persisting in the family unit is born out of depression caused by an unexpected, tragic death. If Gibson sought solace in selective muteness, there are other characters who have grown numb as they suppressed the pain without ever really coming to terms with it.
It is also a little amusing why Marie Jamora, a prominent music video director, opted for a story around a silent leading man to debut in cinema with. That said, the film is not without its highlights on music and sound. If Gibson and Enid's proximity blooms over vinyl records and sharing music, his choice to not speak despite becomes a metaphor in so many ways. Gibson, for most parts of the film, is spotted verbally communicating with his brother Jamie, whom only he can see. When he finally does so with Enid, we see his best friend Teddy lament why he did not speak to him instead. It is a fleeting (and seemingly less important) scene, which is affecting in its own way.
ALSO READ: 'The Bit Player' review – entering the listless life of a background actor
Performances are intense, if there is a word that would universally outline them all. Essaying the part of Gibson, Dominic Roco gets it all right, with his gestures, expressions, and body language astutely in place. Dawn Zulueta is a treat to watch in a rather ambiguously written part. We do not know whether she loves Gibson enough given the way events have panned out in their lives. While the rest of Bonifacios are compassionate in a generic fashion, Esme is different for a reason and she is delivered a closure towards the finale. The writers also interestingly link Gibson to his mom via his visible fascination for the camera and visuals. Dolonius as Enid is energetic and makes her presence felt even though the character does not give her much scope to perform. Alchris Galura is an absolute natural as Teddy.
Marie Jamora spins her artistry by picturing the urban Philippines culture with finesse. We are shown how the youngsters meet and bond over Indie music. The traditional family system also stands wonderfully analyzed with the way she designs Bonifacio's kin. There's Christmas, New Year, a huge loss, unresolved grief and a definitive need for closures. Jamora, in a beautifully edited climax, makes sure that everything falls into place. What Isn't There is far from being a fairy tale. Yet its finale becomes one that is utterly rewarding and happiness-inducing, much like a soothing tale from the fables.
Rating: ★★★★