'October' review – A tender portrait of pure, selfless love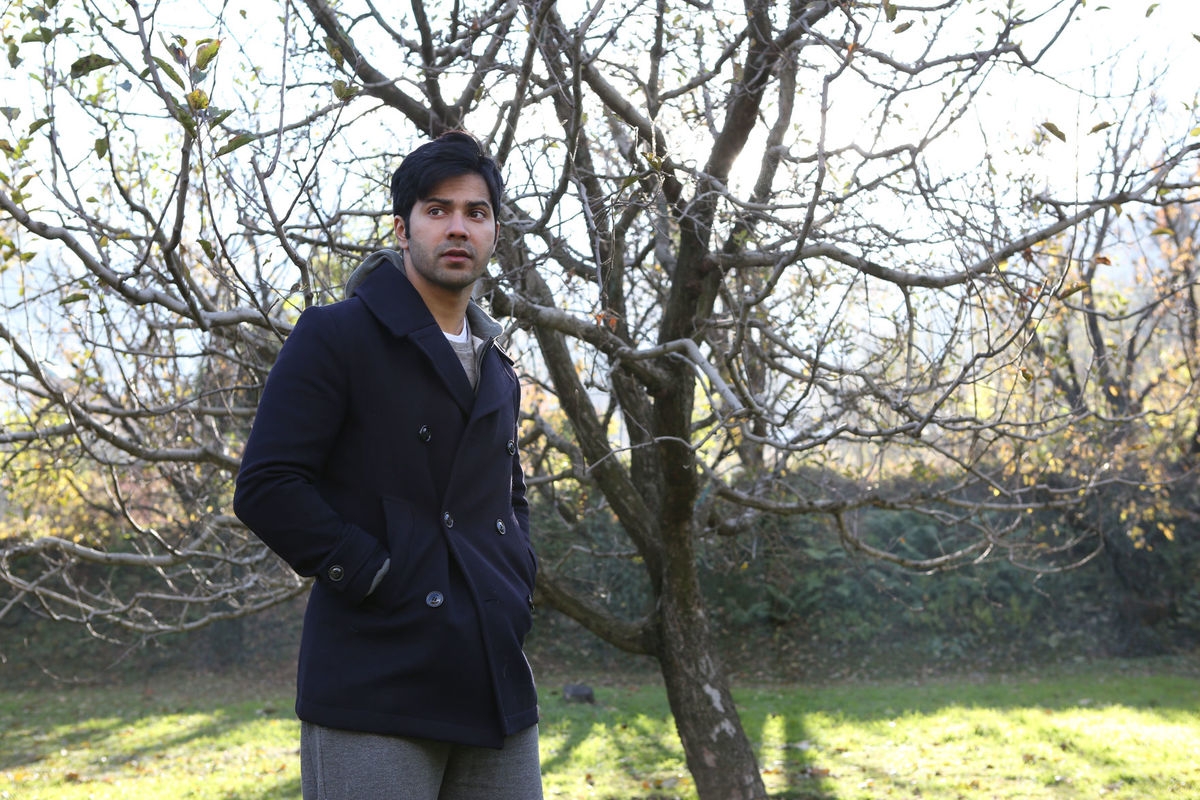 Read Time:
5 Minute, 54 Second
October is the twilight chapter of the year. In Shoojit Sircar's film by the same name, the month is Shiuli's (Banita Sandhu) favorite. That time of the year when the 'shiuli' flower blooms. For a significant part of the film, we see her in a state of coma – one where a human being is immediately compared to a 'vegetable'. Partly because you are not taking the sufferers' consent before giving them labels or taking decisions on their behalf – which is also something that October addresses.
The film, predominantly, is the story of Dan (Varun Dhawan) and the unusual transformation he undergoes when his colleague meets with an accident. Shiuli and Dan were never too close. They didn't have much of a magical connection either – an idea that Bollywood repeatedly fantasizes about while also giving rise to surplus bizarre interpretations such as, ahem, Raabta. Despite its absence, Dan becomes overly inquisitive when the trauma strikes her. Why? An average viewer might ask that himself. The writer (Juhi Chaturvedi) offers no answers because there isn't one. The event simply turns around Dan's life. At one point, Dan's friend Ishani quizzes him, "Don't you think you're over-involving yourself?" Pat comes to a counter-question, "And what about you? Weren't you her best friend? How could you be so under-involved?" It's a wry, speechless moment where we evaluate and relate to the emotions of both parties. The moment makes her vulnerable and remorseful of the situation, albeit to a tiny extent.
In one of Dan's close interactions with Shiuli, we see her carefully collecting her favorite flowers in a bowl. She picks them one by one. Dan does not pay much heed but is reasonably courteous. This brief scene also becomes a precursor to a small twist toward the film's midpoint. October is abundant with such striking little elements and compassionate cues. Dan's manager at the five-star hotel he works at is imminently forbearing although he doesn't seem to show it. At one point, we witness Dan requesting a few days off citing a family emergency. "Lekin, pain bahut ho raha hai, Sir," Dan yells out referencing to a family member's illness. Although we don't get to see his expressions, we feel as if the senior colleague could empathize with him. As does the audience.
Chaturvedi's writing also bears that innate ability to figuratively liken Dan's state to that of Shiuli's. Dan is not exactly yearning for her to reciprocate his feelings. His selflessness is beyond such expectations. The balance, however, is in the way how a sense of powerlessness engulfs both of them. One must also note how Dan is also not working towards an agenda. He is someone who lives by hope – on spiritual levels if one must take that word. That also reminds me how his characterization briefly oscillates between that of a vexed, innocent man-child and someone with slightly philosophical leanings. The latter might (possibly) be because the actor was given dialogues that did not sound very organic given the plaintive manner in which he delivers them in. Well, this is not necessarily an incongruity if we take the film as a whole, although it bites whenever it occurs.
Having spoken about the nuances in the screenplay, Shoojit Sircar's shot-taking style does full justice to the chemistry that the writer intends to invoke between the lead pair. There's a brief moment where Shiuli's hands are tied to the bed pole. Next up, we are shown a restless Dan who is currently at a place far away from hers. The frames alternate and soon we see him at seated in the hospital's visitor's lobby. Shuili's mother (Gitanjali Rao) spots him from a glass window.  Even in absence of concrete communication, the film establishes the connection that we had been looking for. October also analyzes the comfortable friendship that Shiuli's mother forges with Dan. She retreats into a zone where he is the only person who could comprehend her emotions well. For a fact, they are the ones who breed infinite amounts of hope in them. Even a twitch of Shiuli's eyelids is a victory for both. Not once does she question his intentions or earnestness and we thank our stars that the film lets go of this classic cinema travesty. The mother's character in itself is so beautifully observed by the writer. So much so that it pains when someone mentions how she is down with a fever. Be it in the way she withstands her brother-in-law's negative energy or how she instructs her children to use a corner in the hospital lobby to study, we see an ordinary (yet strong) mother with multiple responsibilities to take care of.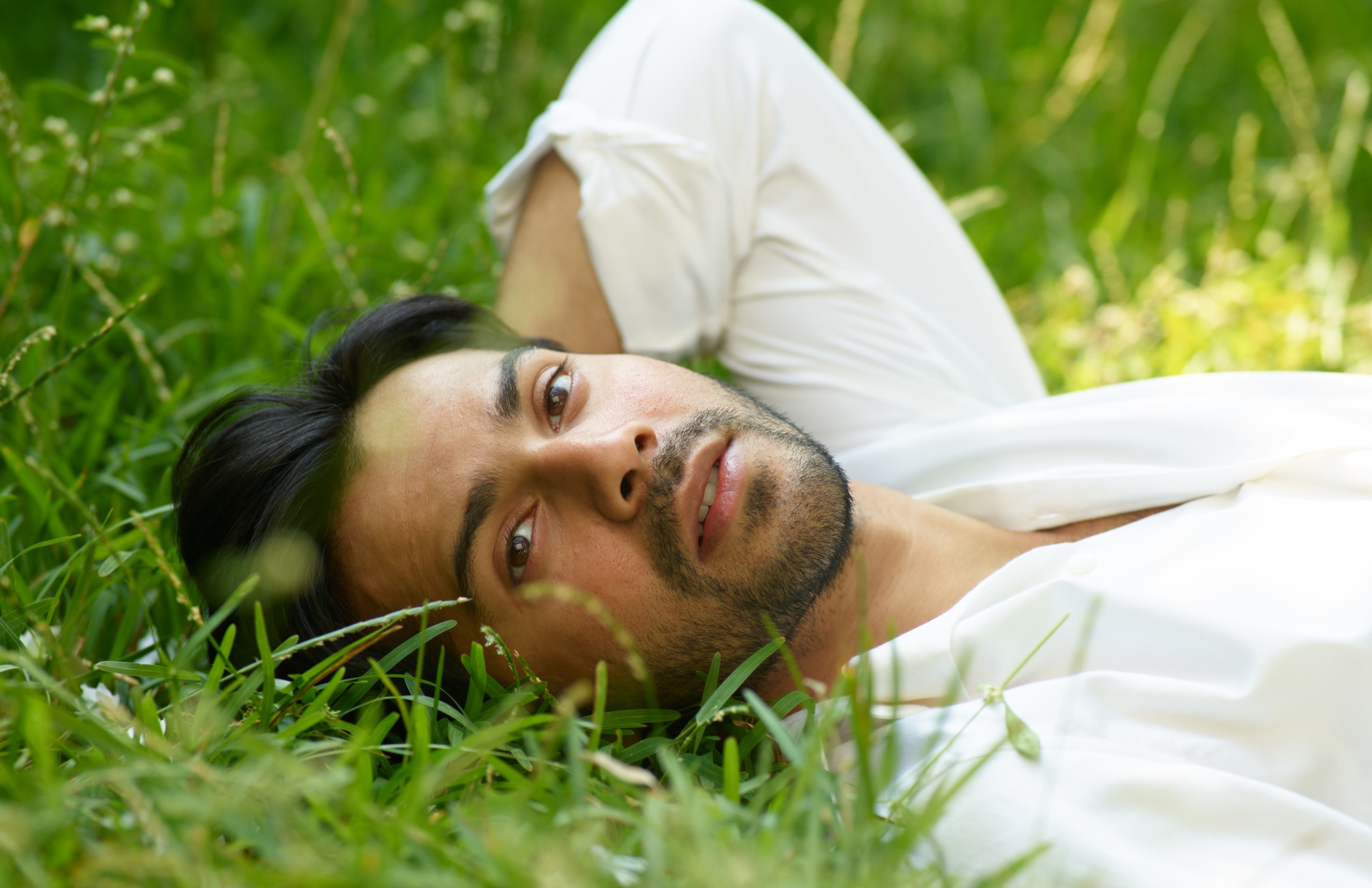 October is also a massive win for Varun Dhawan who puts his natural goofiness to great use while playing Dan. The actor, for once, doesn't seem to emote for the camera but for the story that he is a part of. Given the material, the scope was immense to go overboard but the actor is markedly poised throughout. Now, as far as expectations are concerned with respect to the film's highly awarded crew, October is fearless filmmaking at its best. The film does not believe in impressing or serving solid closures to its audience. Sircar paints a world where the only thing that matters is Dan's selfless love for Shiuli. There are times when we are left astonished at the dare that the film is. No, the film isn't lethargic, tiresome, or anything that one may associate with a certain brand of cinema but the act of not ticking several commercial checkboxes is what makes Sircar's film gutsy. There is Shantanu Moitra's poignant background score adds rhythm to the proceedings while Avik Mukhopadhyay's cinematography lends the right atmosphere.
Having said that, October didn't tear me apart either. One could sense that the writer never intended to do that somehow. Still, with the trajectory that the film follows, somewhere I wished that the film contained the ability to make me shed a tear or two. It did involve me deeply but the people and their sentiments remained decidedly on the periphery. The finale, in particular, is arresting but not mercurial enough for me to become a part of their universe. The same experience could be different or, perhaps, more personal to another person, I reckon.
On the way back home, I happened to hear Varun Dhawan's popular song 'Aashiq Surrender Hua' being played on FM Radio. For once, all I had in mind was the actor's tremendous reach. What if his regular viewers queue up for October and also react with a certain level of intuitiveness? If not a full-fledged metamorphosis, we will see our young and popular actors backing mature and diverse content in days to come.
Rating: ★★★ 1/2
October is now streaming on Amazon Prime Video.